Thailand celebrates their National Children's Day on every second Saturday of January each year. This year, it was celebrated on 14 January. Thai's Children's Day is a huge celebration and in a unique way too! Many organisations from both government and private sectors have activities or offer free admission for children (and families) to the zoo, parks and military bases in Navy, Army and Air Force bases to the public.
Our member Jing Heng was at Don Muang Royal Thai Air Force (RTAF) Base, the largest airbase in Bangkok opened for public. As the main attraction was located on the military side of Don Muang International Airport, visitors would need to enter via Royal Thai Air Force Museum and connected via free internal shuttle bus. But walking is also an option, with food and merchandise stalls were set up along the path.
Once at the event site, visitors are greeted with an array of RTAF aircraft on static display.
The first flying display started at first light at 0815 and last display was scheduled at 1430 but was cut short due to changes in schedule.
Flying display:
RTAF F16A/B Fighting Falcon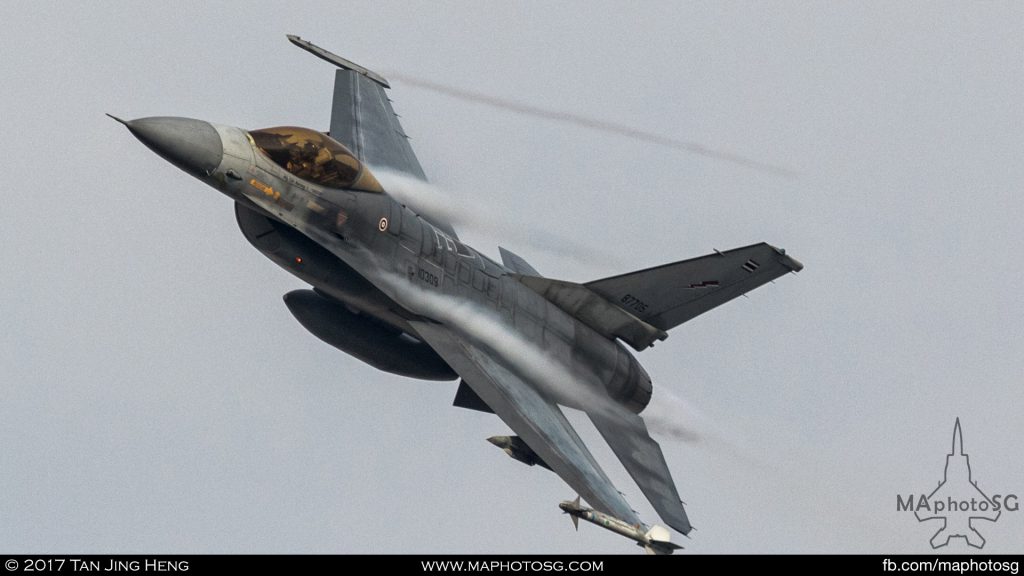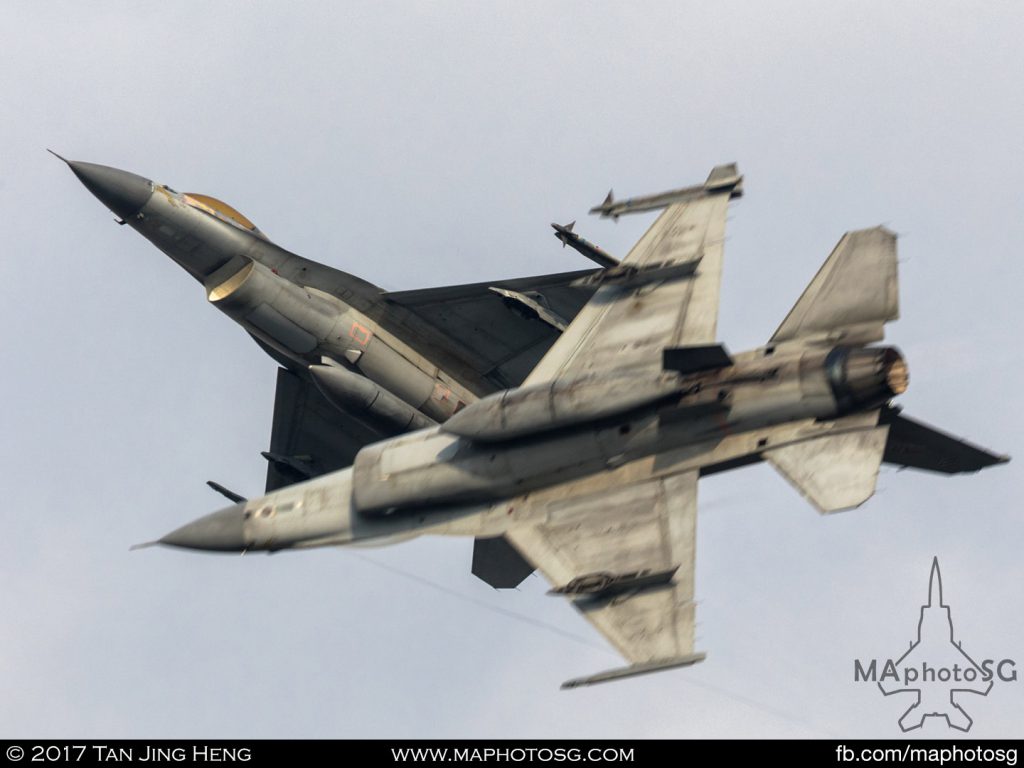 RTAF JAS39 Gripen
RTAF JAS39 Gripen display lasted approximately 10 minutes, the display consisted aerobatics manoeuvres and low passes.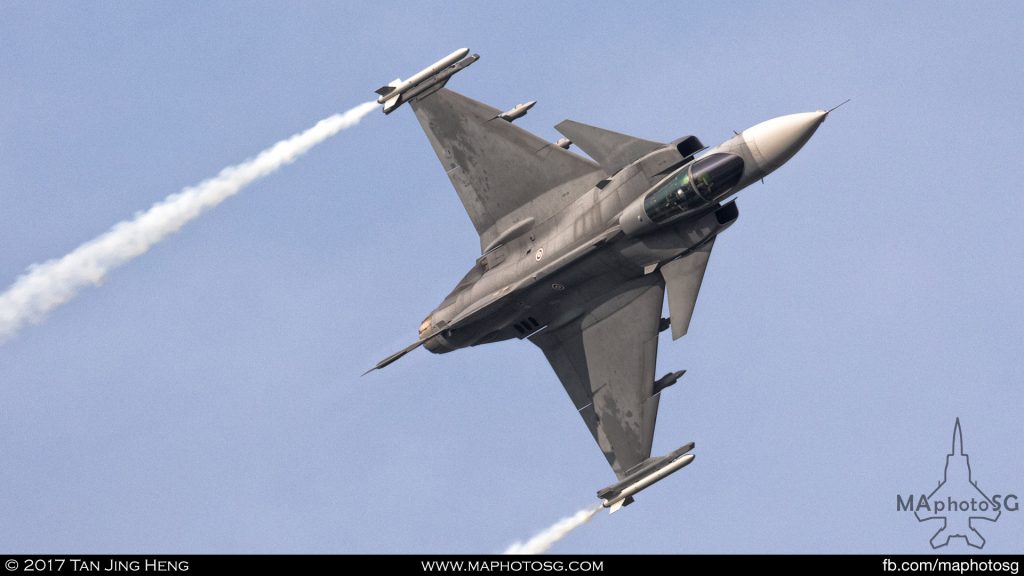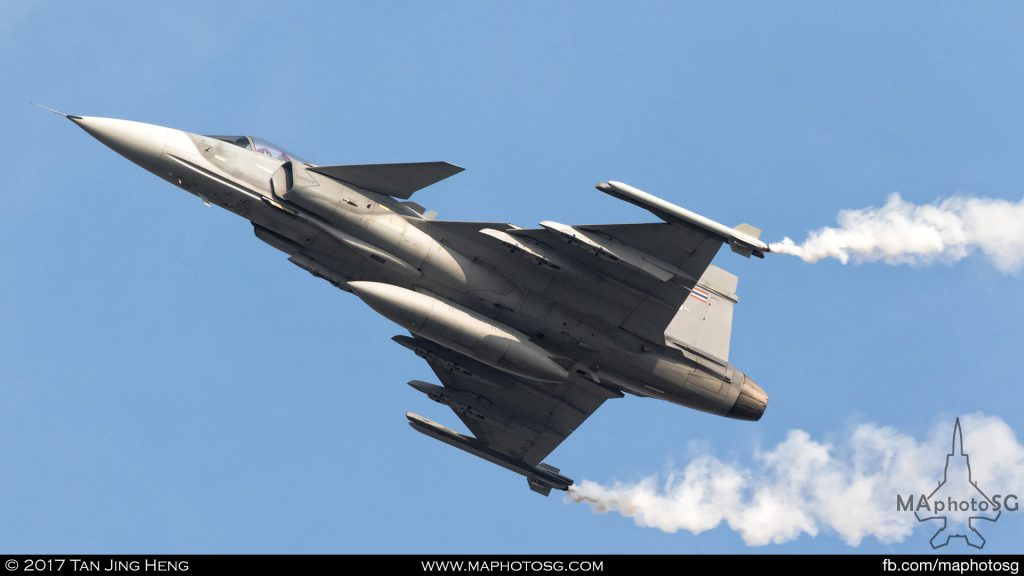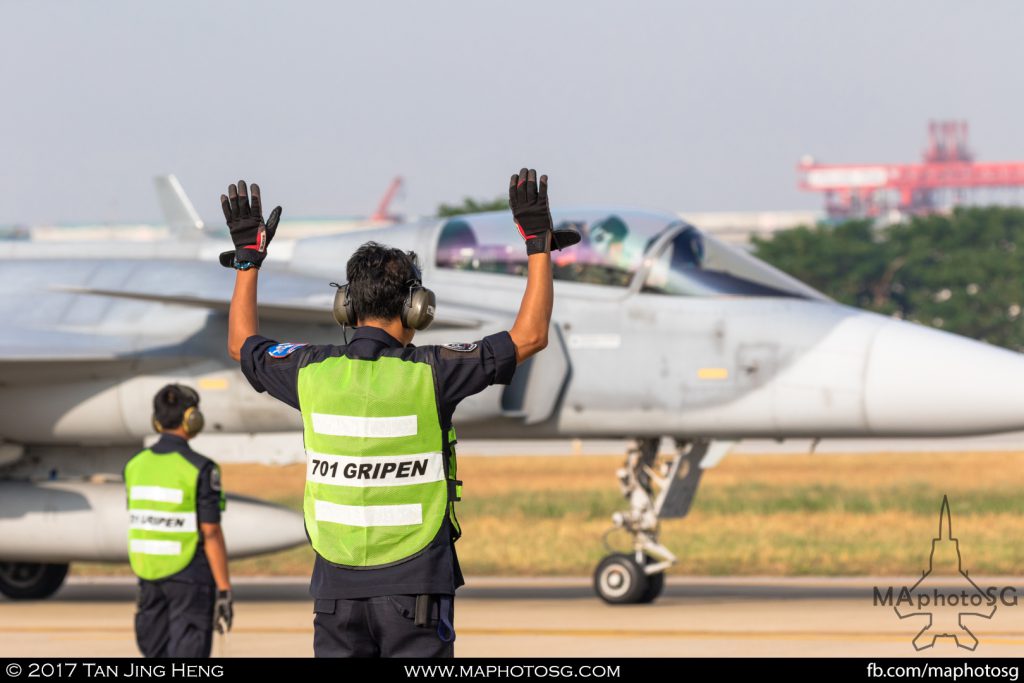 AU-23 Peacemaker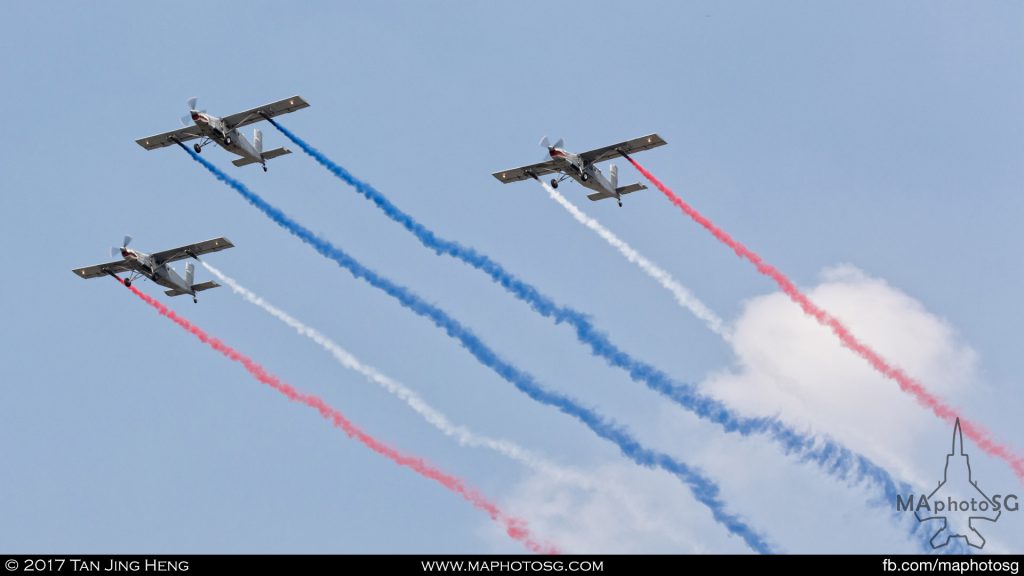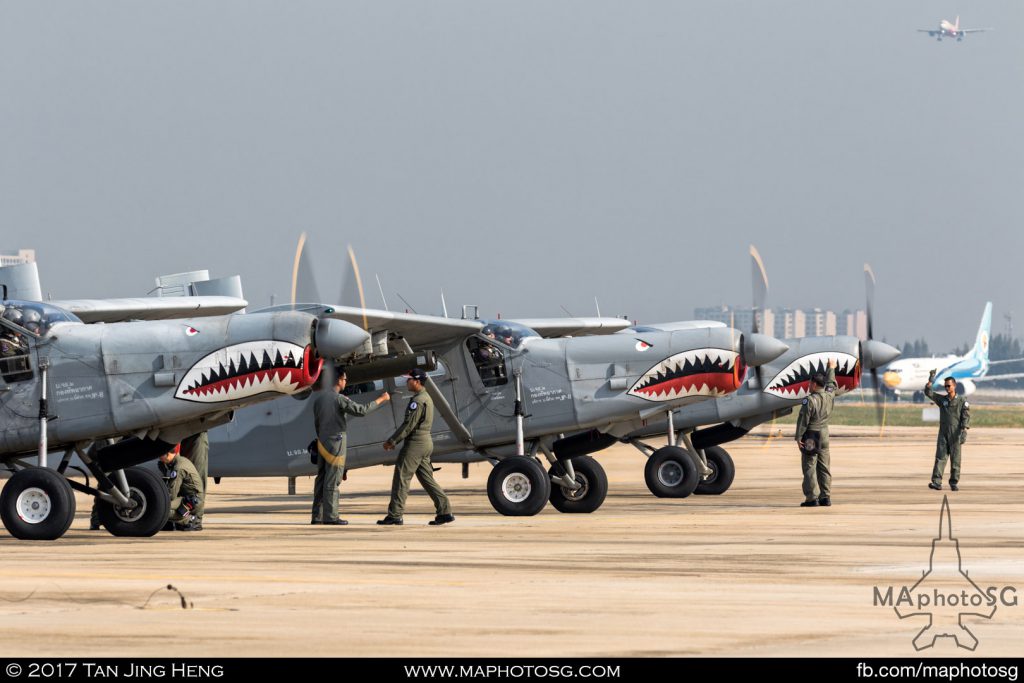 RTAF F5E Tiger II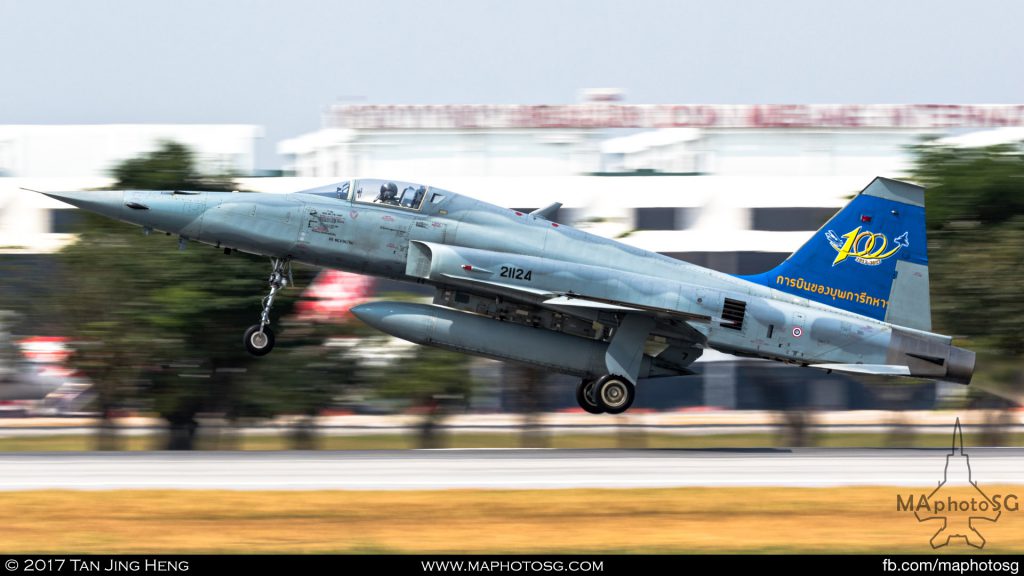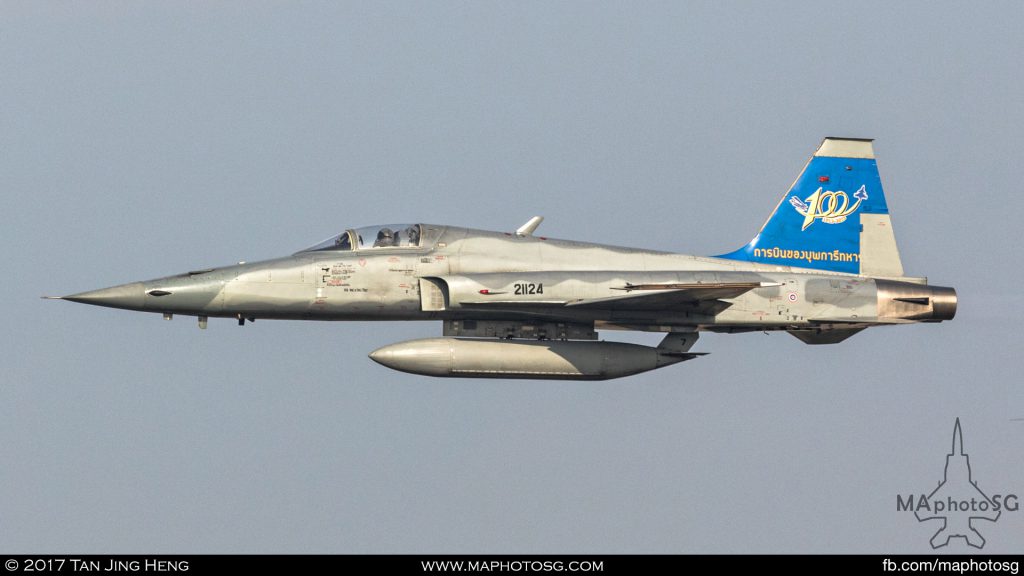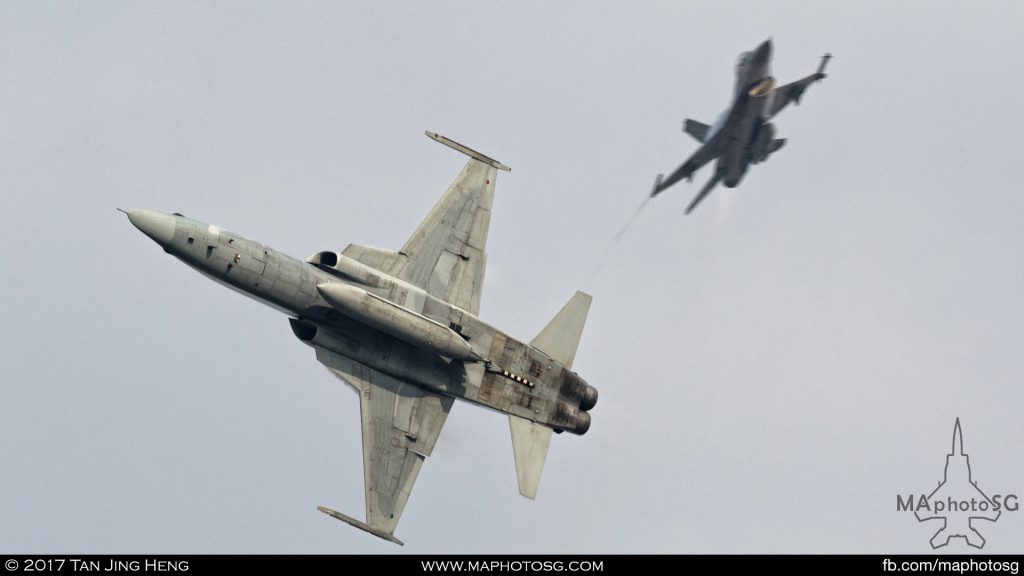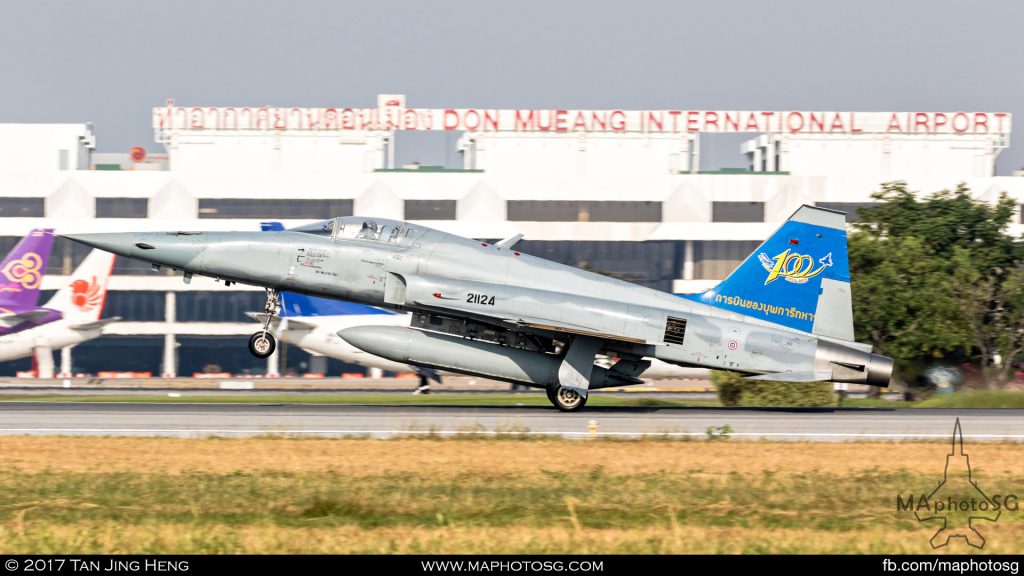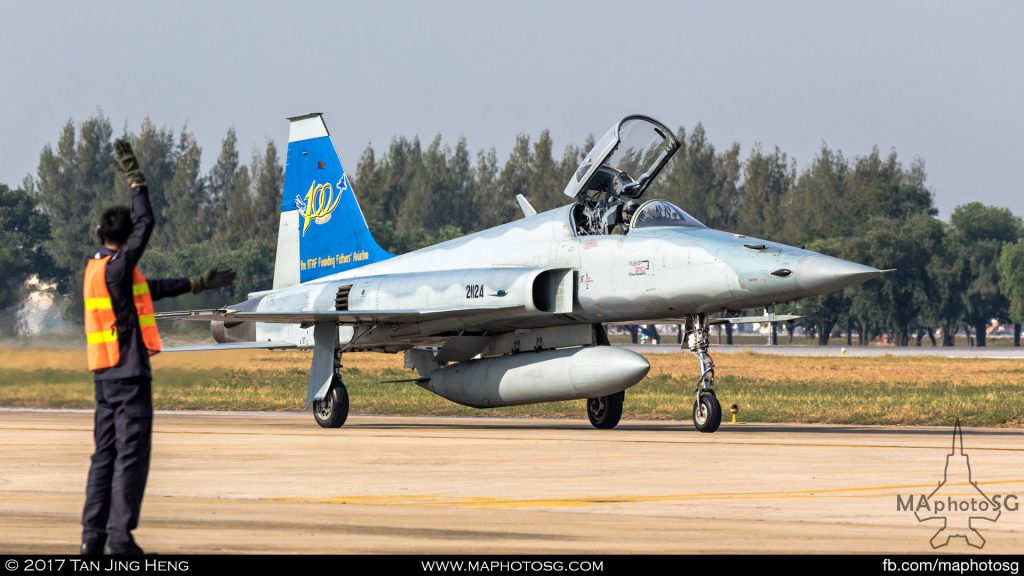 L39ZA Albatross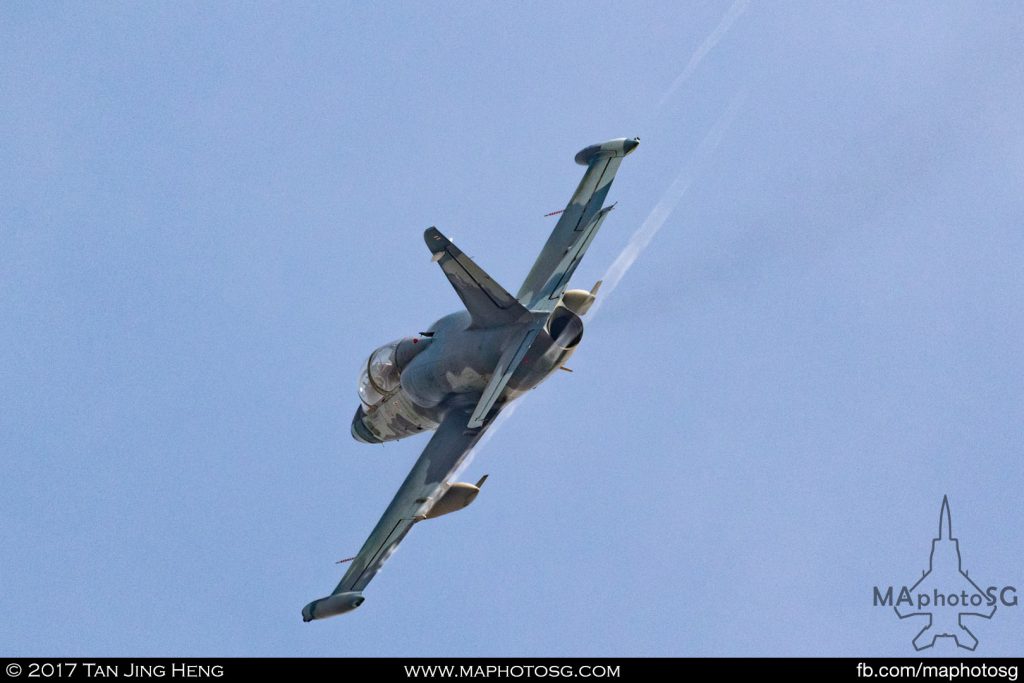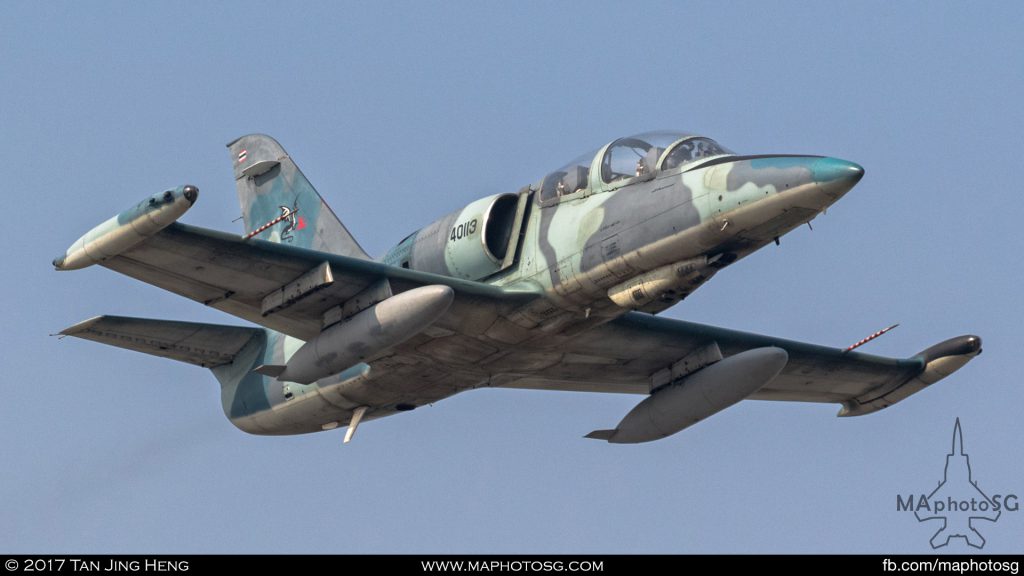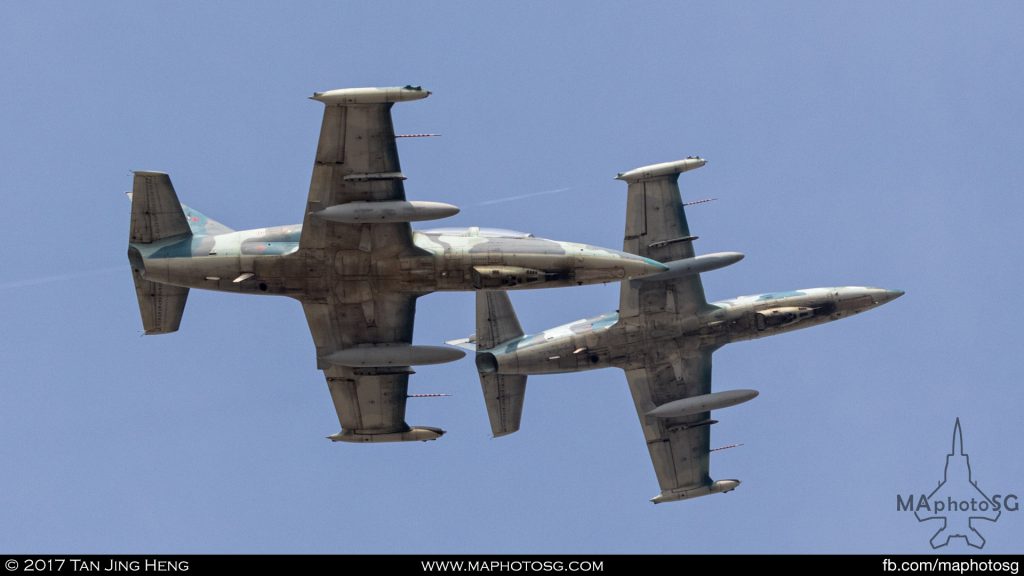 Royal Thai Air Force Airbus A319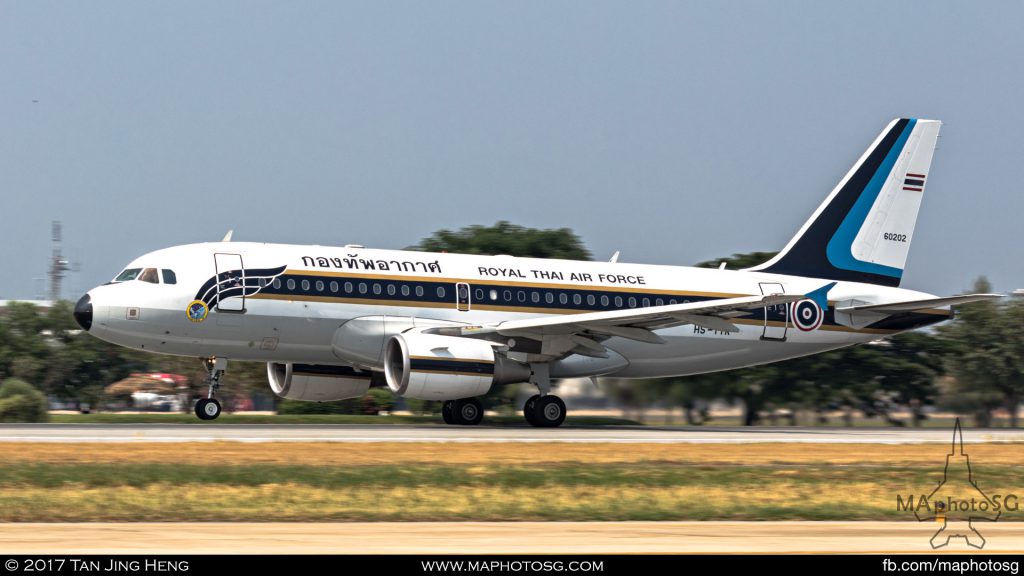 As the airshow was held at Don Muang International Airport, during in between flying display timings, the common runway will be used by civil airport authorities. So it provide a feast for the children and to both military and civil plane spotters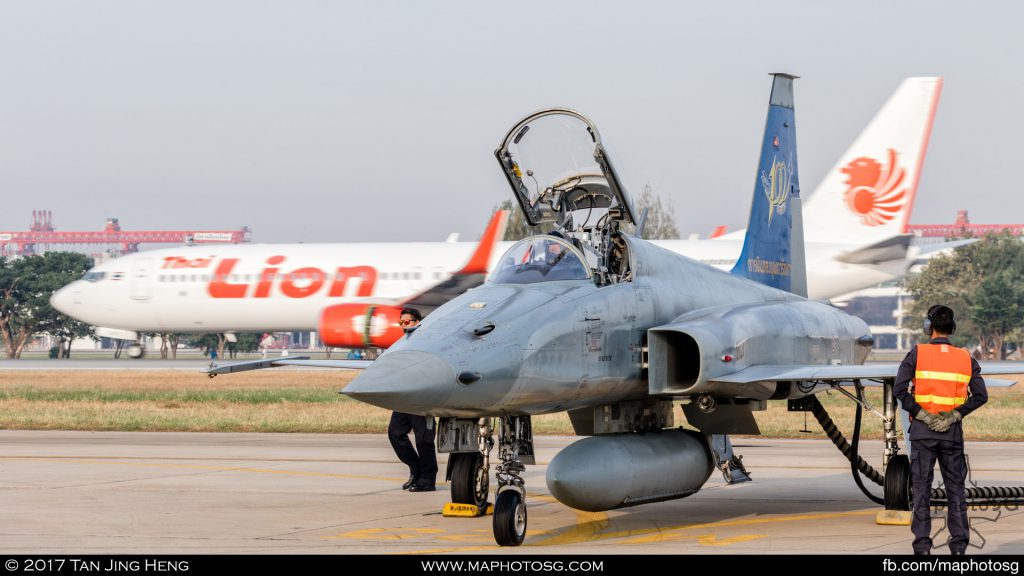 Static displays showcased a wide variety of aircraft used by the RTAF past and present. The weather in Thailand was great with golden lighting in the morning and cloudy skies in the afternoon. The locals were friendly to chat with and helpful. Display timings ended earlier than scheduled, there's a wide gap of in-between flying display timings but gave sufficient time for visitors to have a meal.
Overall, the airshow experience was rated 7 out of 10.
Photos: Tan Jing Heng/MAphotoSG.com (Instagram: @mbe_photography)
About MAphotoSG
MAphotoSG (Military Aviation Photography Singapore) was founded by Raymond and David in 2015, consists of a group of passionate volunteer local aircraft spotters that share the common interest of aviation photography. Core activities include the coverage of aviation events and aircraft spotting, both local and overseas.
Some of the key significant events captured by the group include the Exclusive Preview of the RSAF at Singapore Airshow 2016, the first sighting of 142 Squadron's F-15SGs and Ex Torrent 2016
In October 2016, the group was engaged by the British High Commission Singapore to cover the Royal Air Force Red Arrows' activities in Singapore as part of their Asia-Pacific & Middle East Tour 2016. The group was also featured in a pre-Singapore Airshow 2016 article published by the local newspaper, TODAY.