The Australian International Airshow and Aerospace & Defence Exposition 2017 held at Avalon, Australia is on its 13th edition this year. This year's theme is Air Power In Action.
It is by far the largest, most comprehensive event of its kind in the Southern Hemisphere and brought together aviation and aerospace professionals, key defence personnel and aviation enthusiasts in the trade days from the 28 Feb to 3 Mar 2017. Following that, it is open to the public from Friday afternoon to Sunday.
The Australian International Airshow is a three day, action-packed public spectacular with breathtaking public flying displays and an amazing array of static aircraft to view up close. The Airshow program stretches from 2pm to 9.15pm on Friday and 10am to 4.30pm during the weekend.
One of our crew Tan Jing Heng is now at the Avalon, Australia bringing us amazing pictures from the Australian International Airshow 2017 this weekend. While we prepare for the review of the Airshow when he gets back to Singapore, here are some selection from our man down under!
Enjoy mates!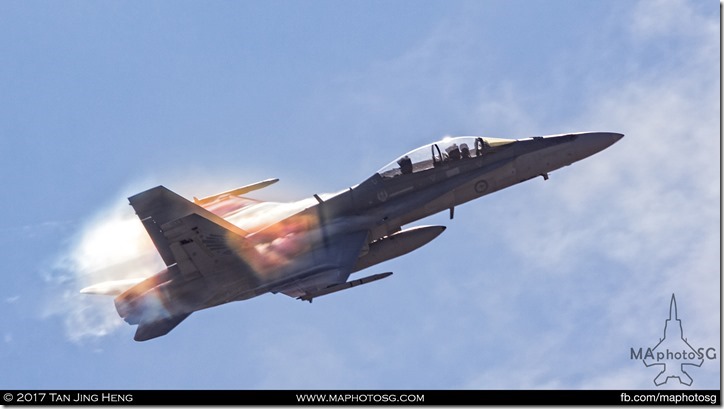 RAAF F/A-18B Hornet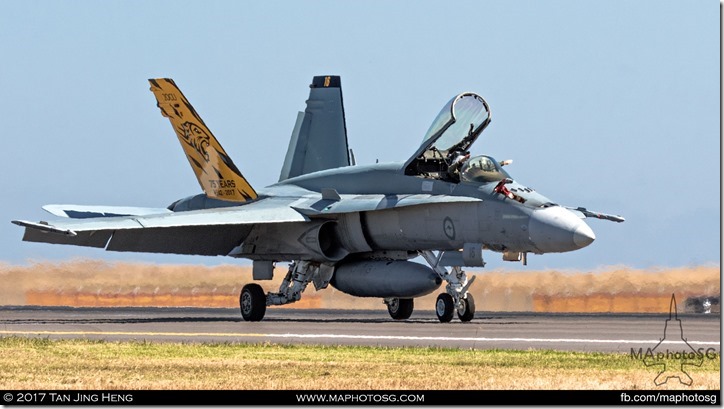 RAAF F/A-18A Hornet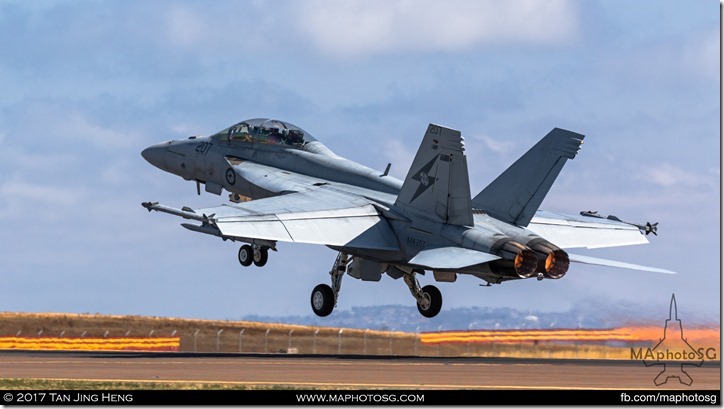 RAAF F-18F Super Hornet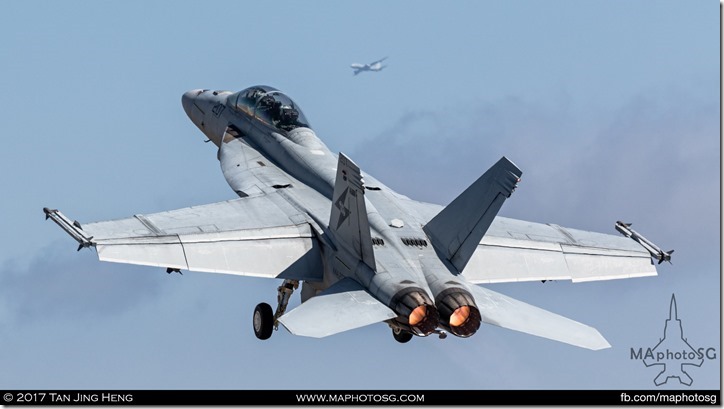 RAAF F-18F Super Hornet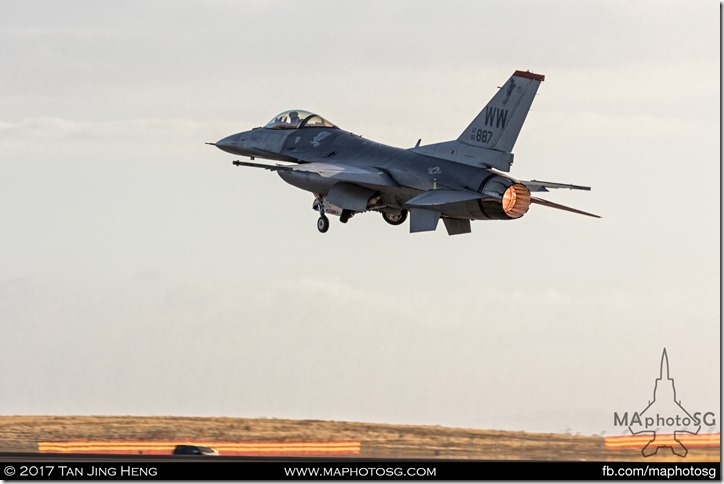 USAF F-16C Viper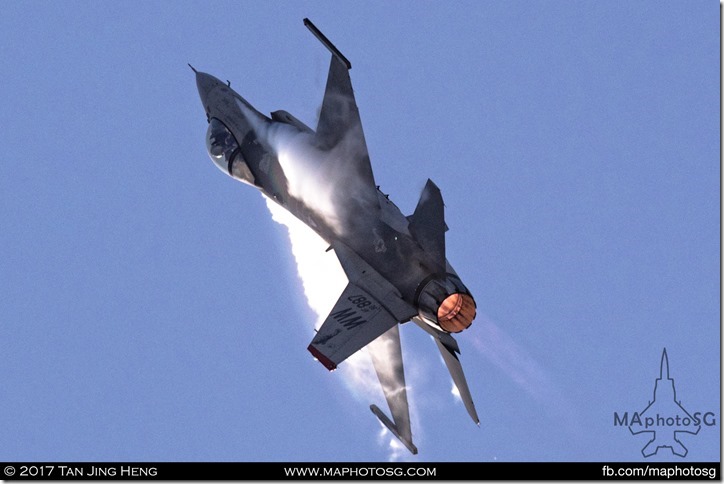 USAF F-16C Viper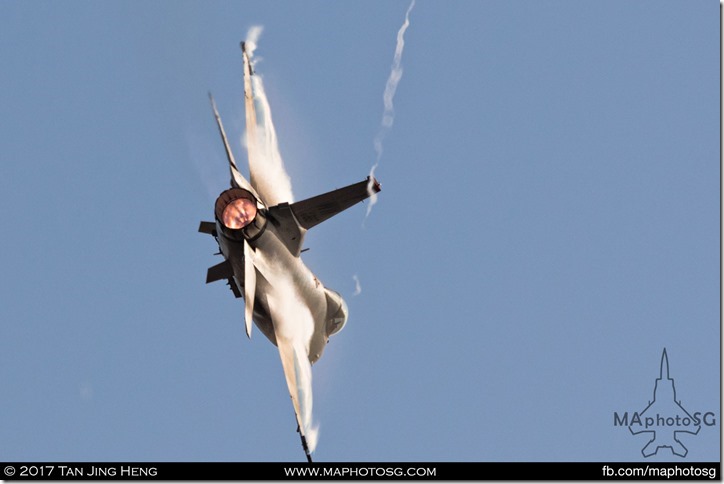 USAF F-16C Viper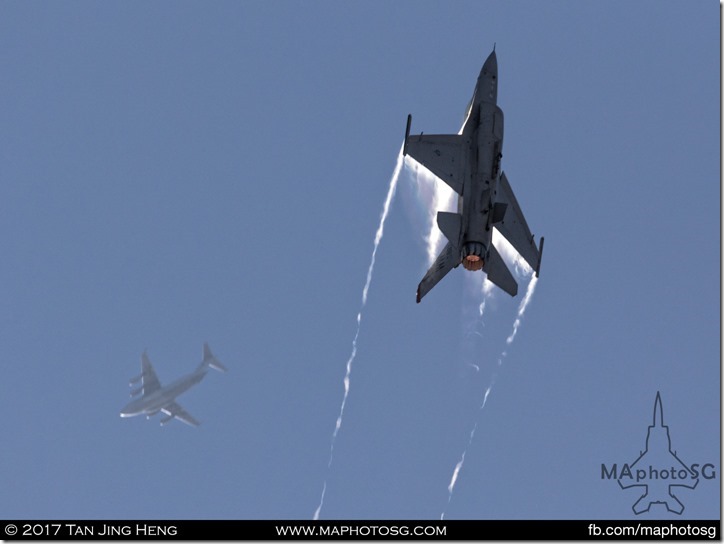 USAF F-16C Viper
RAAF C-17A Globemaster III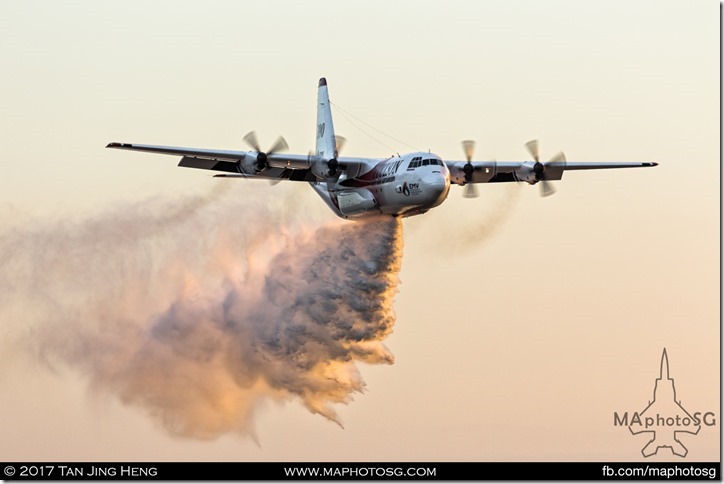 EC-130Q Fire Suppression Demonstration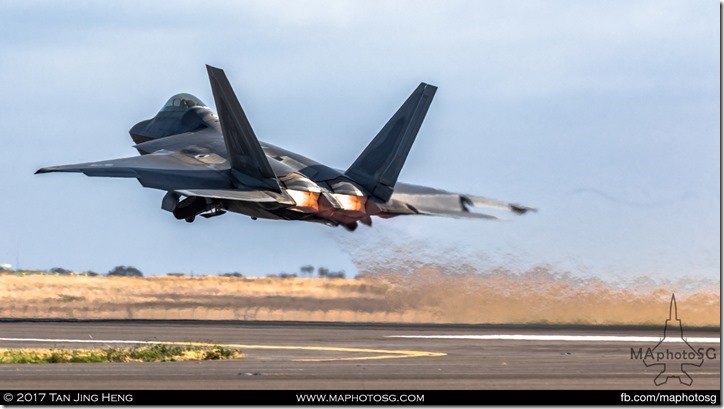 USAF F-22 Raptor Afterburner Take Off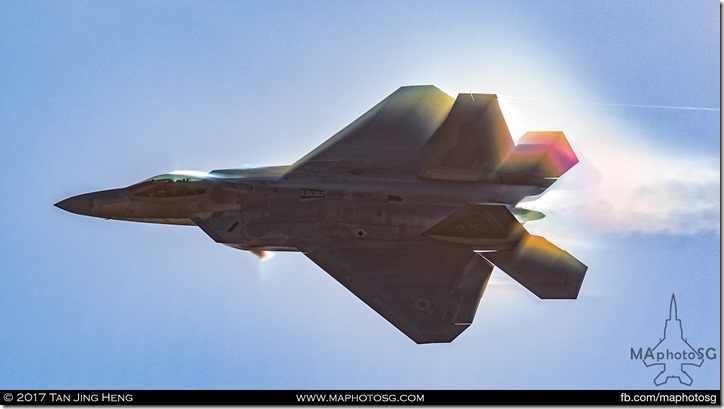 USAF F-22 Raptor Fighter Manoeuvres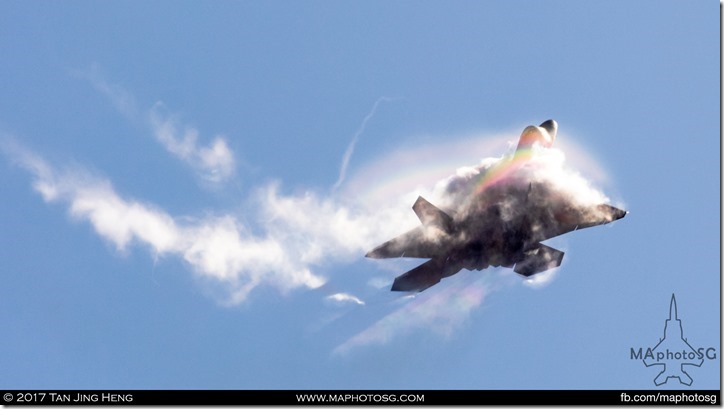 USAF F-22 Raptor Fighter Manoeuvres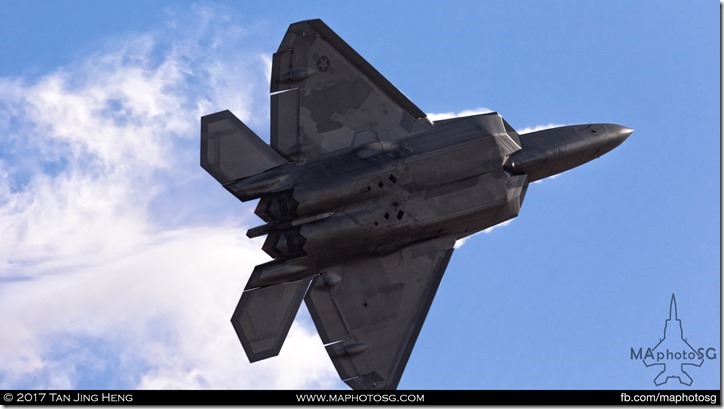 USAF F-22 Raptor Fighter Manoeuvres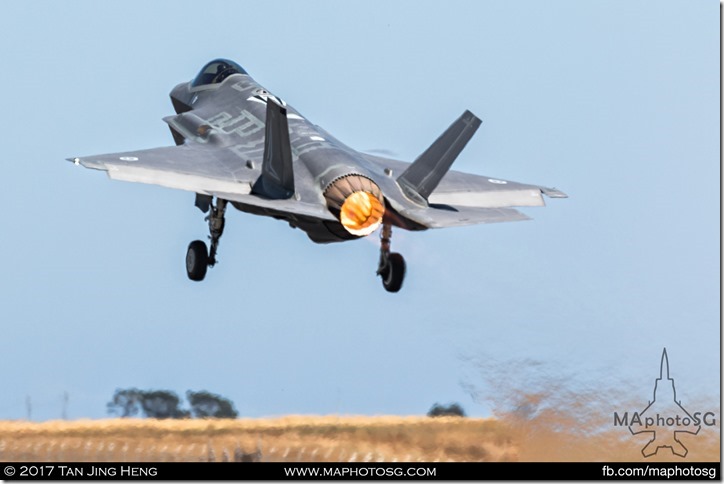 RAAF F-35A Lightning II Afterburner Take Off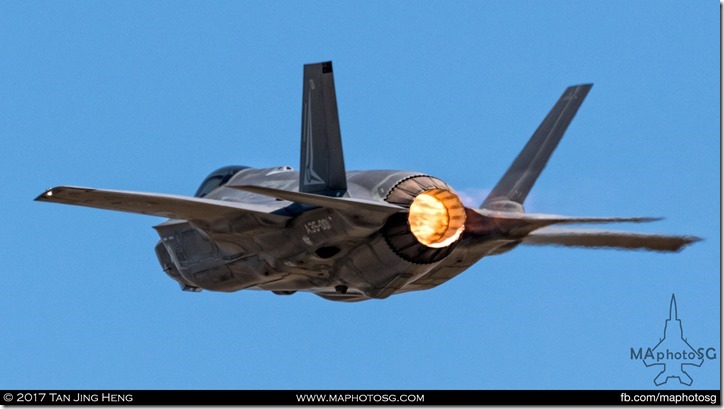 RAAF F-35A Lightning II Afterburner Take Off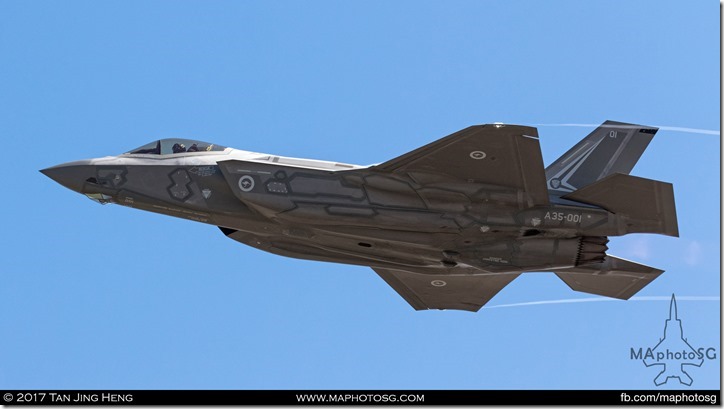 RAAF F-35A Lightning II Side Profile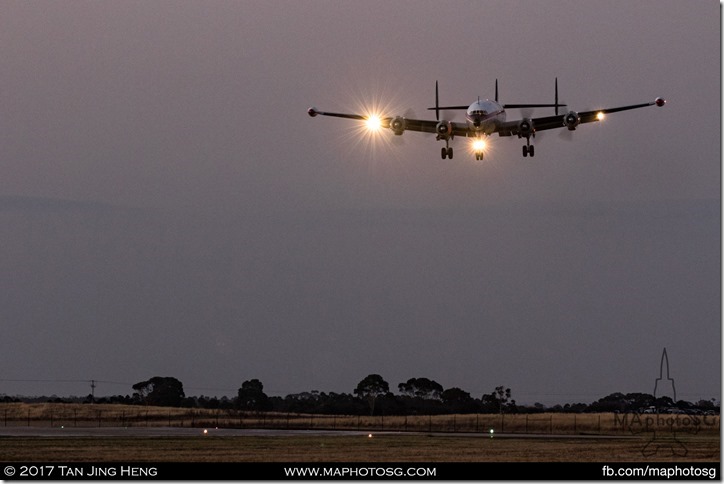 Historical Aircraft Restoration Society (HARS) Super Constellation
JX2 SubSonex Microjet powers through the night sky with fireworks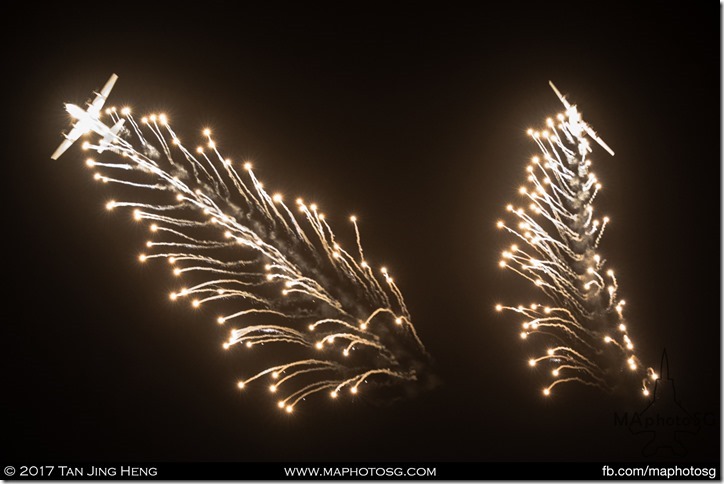 Pair of RAAF C-130J Flare Drops