Invitation by The Republic of Singapore Air Force – theRSAF media team for RSAF Exclusive Singapore Airshow Preview:
Some of our MAphotoSG members were invited to RSAF exclusive preview on RSAF in Singapore Air show 2016 on 10th Feb 2016. This preview was open up to a group of about 10 other bloggers, Instagramers and aviation enthusiast as well.
We were ferried into the Changi Airbase (East) – Home of the Hornets,  where we had briefing on RSAF involvement and their flying manoeuvres. After briefing, we got to see the pilots kit up and we move out to the weather sheds to see the pilots and ground crew start-up F-15SG up close and taxi out for take off.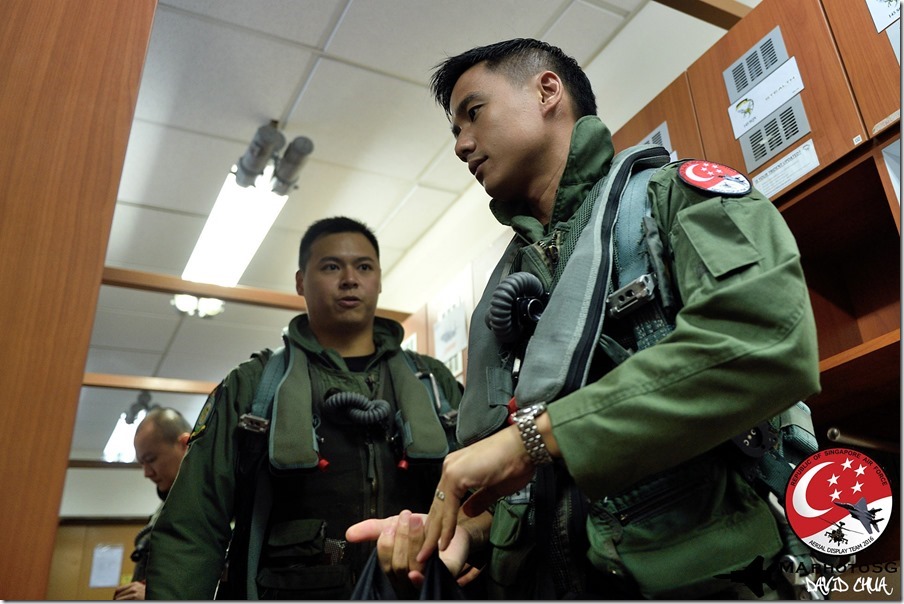 Maj Max Ng – F15SG Lead Pilot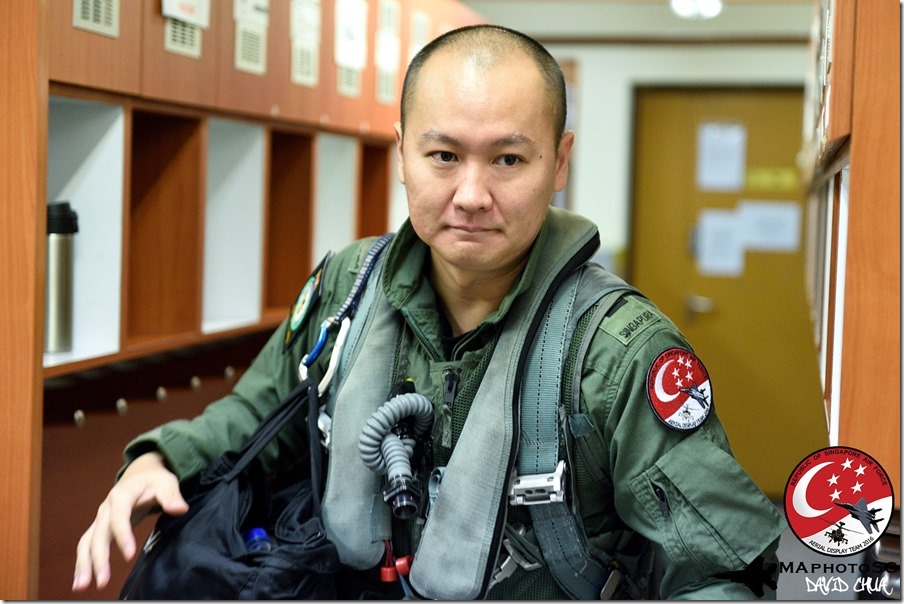 CPT Goh Seow Hong – F15SG Team B Pilot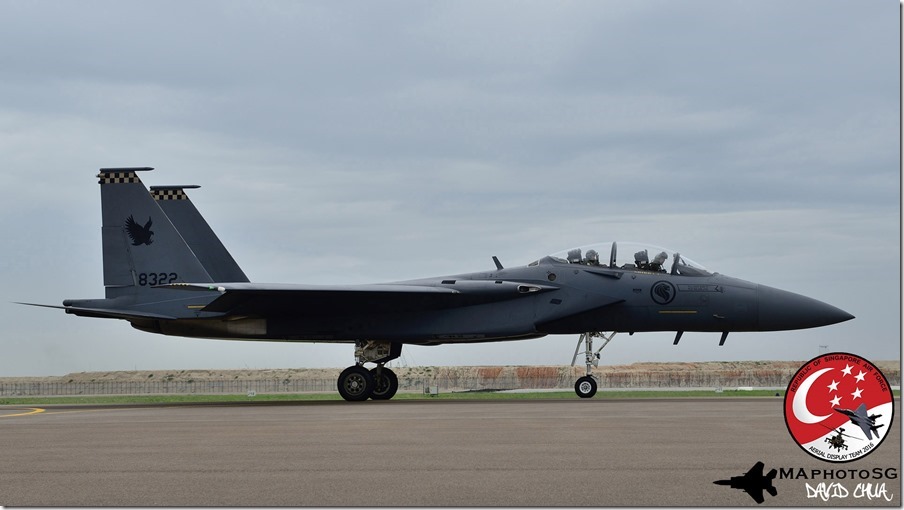 F-15SG Taxiing for take off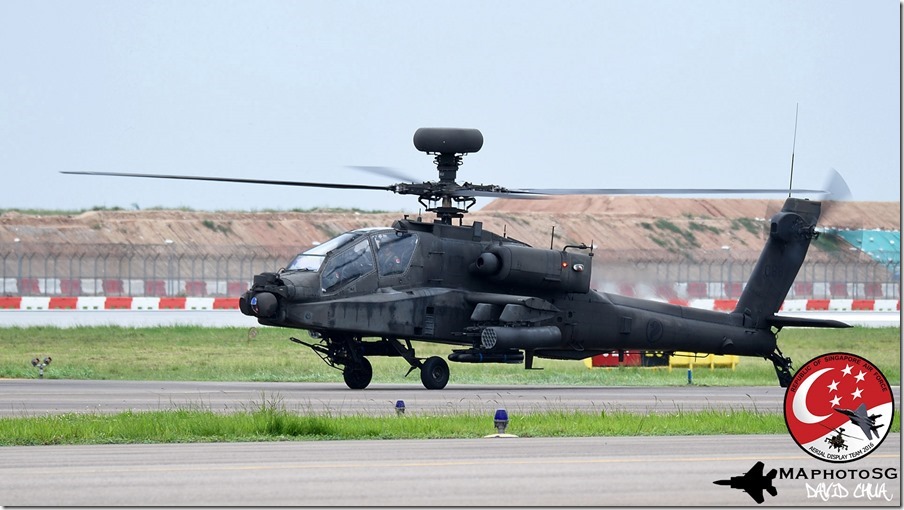 AH-64D Apache taking off for aerial display
While we were there, ROKAF Black Eagles were landing too! We were then ferried to Changi Exhibition area to catch the RSAF Aerial Display Team in practice. This is the first time they are practicing at the show site. This is also the first time the F-15SG will be employing massive flares! Watch out for those!  and seeing the RSAF ground crew setup the planes for statics display. We had a lot of good chats with RSAF ambassadors to understand more on how they work for the Air show.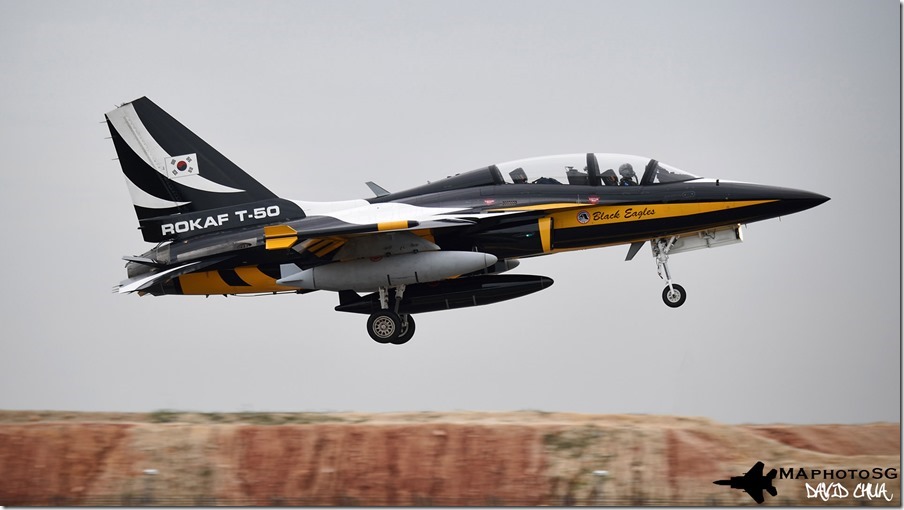 ROKAF Black Eagle landing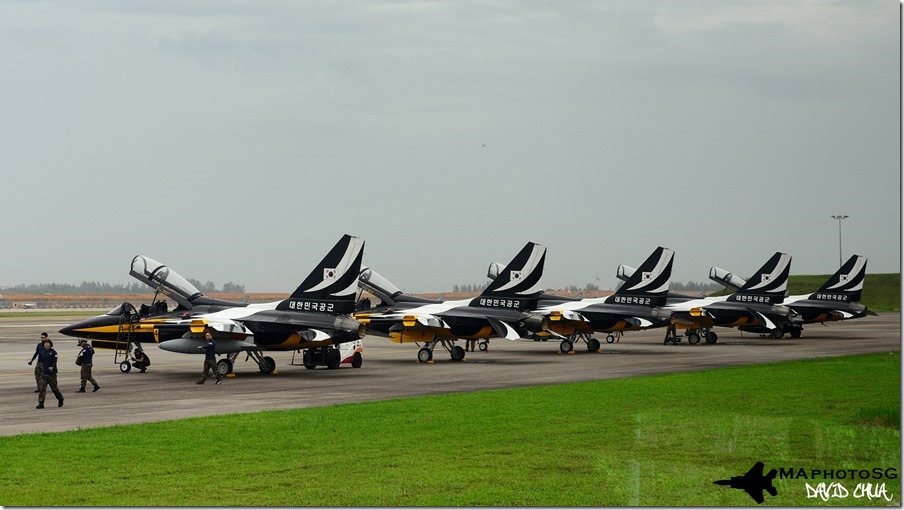 Part of ROKAF Black Eagle Team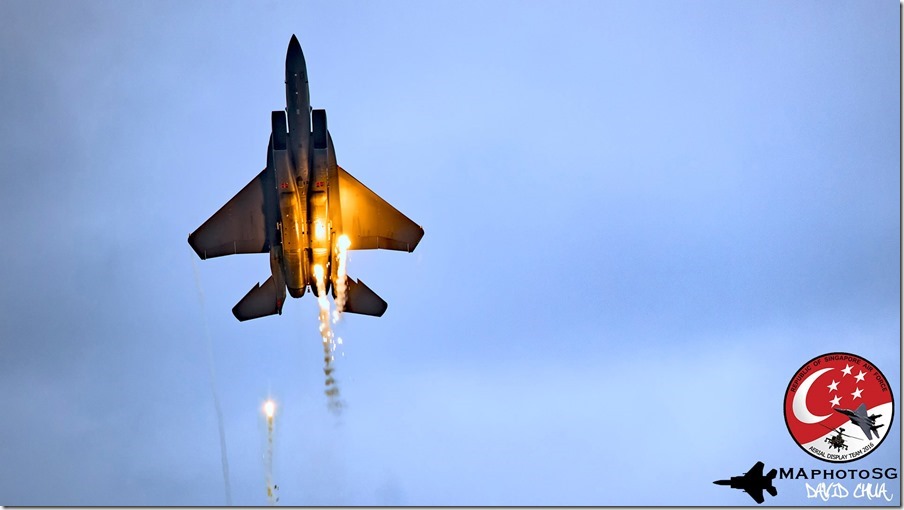 Maj Max Ng going vertical and dispensing flares in finale
After a full morning, we can truly see the whole RSAF logistics for the Airshow is no easy task. It involved with many coordination works involving many departments, from many layers of operation teams from varies airbases and media team.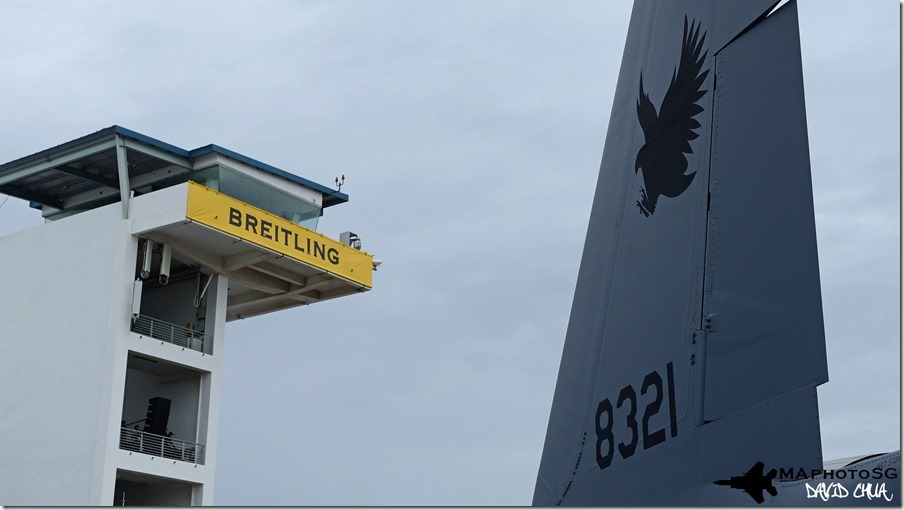 Iconic Breitling Tower of Singapore Airshow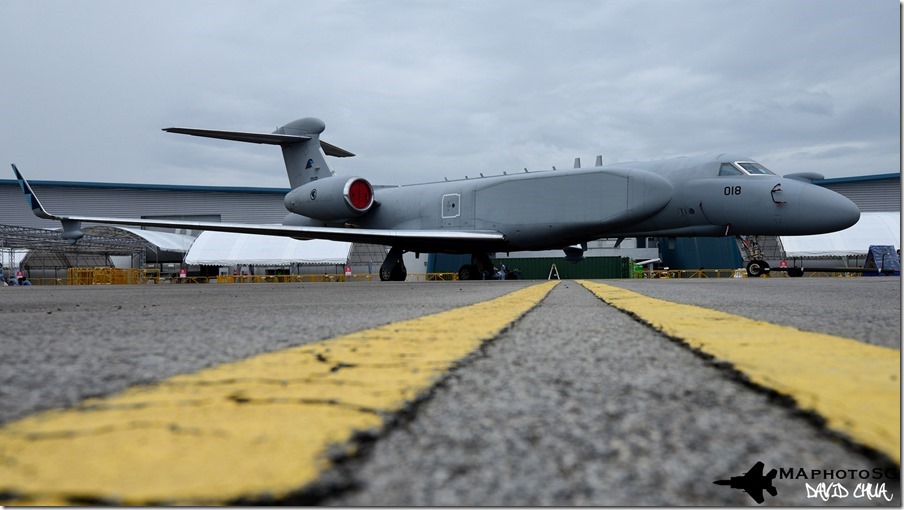 RSAF G550 AEWS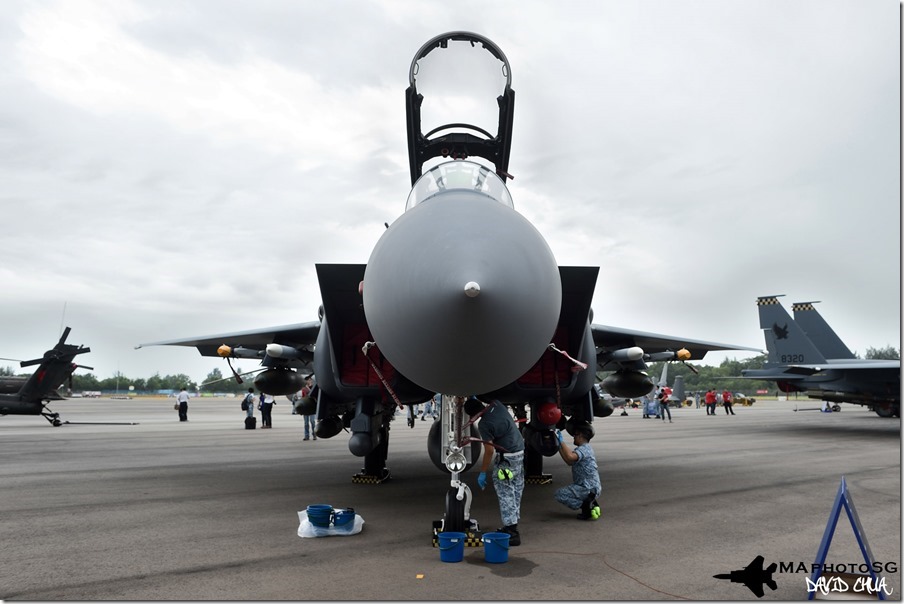 RSAF Ground Crew prepares the F-15SG for Static Display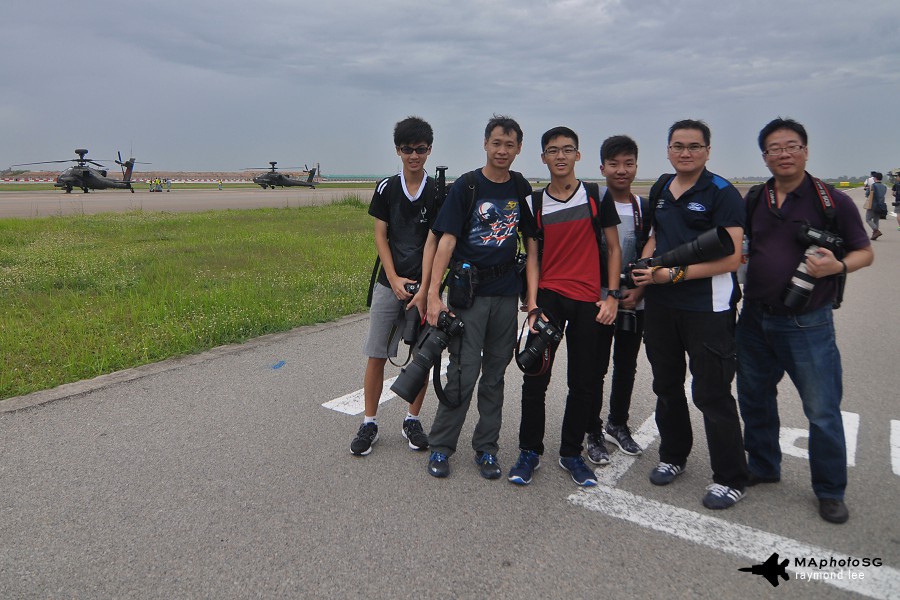 We would like to thank theRSAF Media team (www.facebook.com/theRSAF and @theRSAF) for this special invitation allowing us to be part of it. THANK YOU!!
Click here for more of David's gallery.
Click here for more of Ray's gallery.
Note: This was a special invite and all our images were vetted by RSAF before used. On normal days, do not  photograph near the airbase, do not photograph into the airbase showing /displaying airbase elements. Only photograph military planes while in flight.