Su30MKM in Singapore 2016. Yes, Royal Malaysian Air Force will be flying its Sukhoi 30MKM in Singapore Airshow from 16 – 22 Feb 2016!
Can't wait to see Su30KMK in action? Let our contributor – JingHeng, share his LIMA 2015 experience where Su30MKM was in action! Don't forget to follow his Instagram: @mbe_photography for more truly amazing military avivation images!!
By JingHeng:
A single Sukhoi 30MKM (SU30MKM) Flanker-C from Royal Malaysian Air Force (RMAF)/ Tentera Udara Diraja Malaysia (TUDM) 11th Squadron based in RMAF Gong Kedak performed for the solo flying display.
The SU30MKM is a highly advance version of the SU30MK/MKK version, with considerably better performance. This variant was specifically made for Malaysia. It has 360 degrees thrust vectoring nozzles which makes it a highly maneuverable fighter, giving it the ability to make tight turns.
The aircraft performing was M52-11 and M52-16.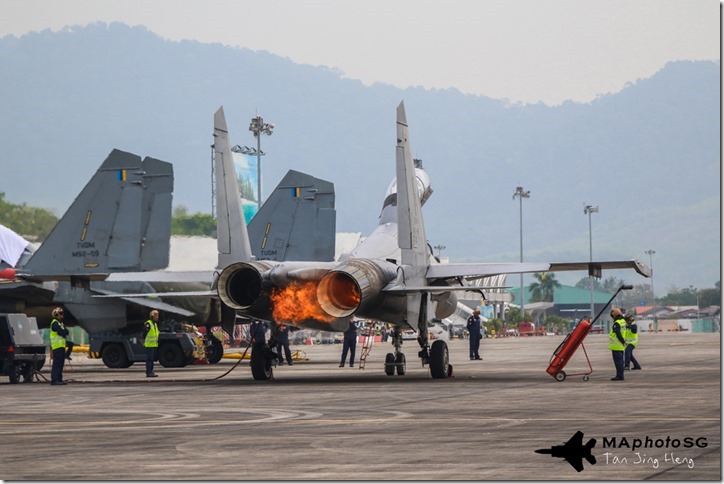 Starting engine number 2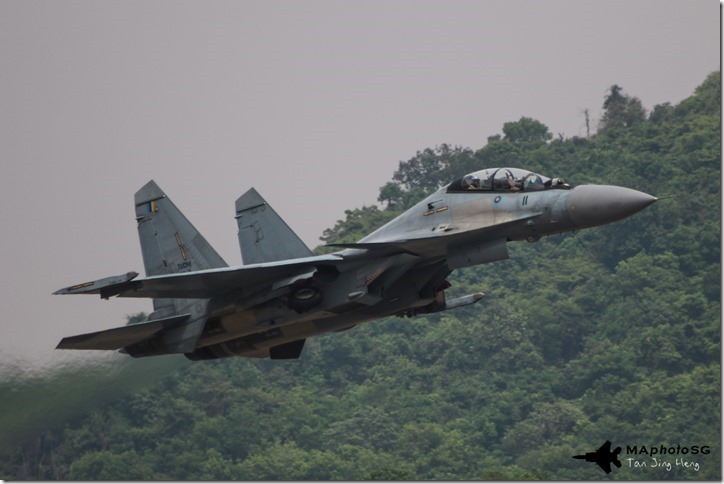 Taking off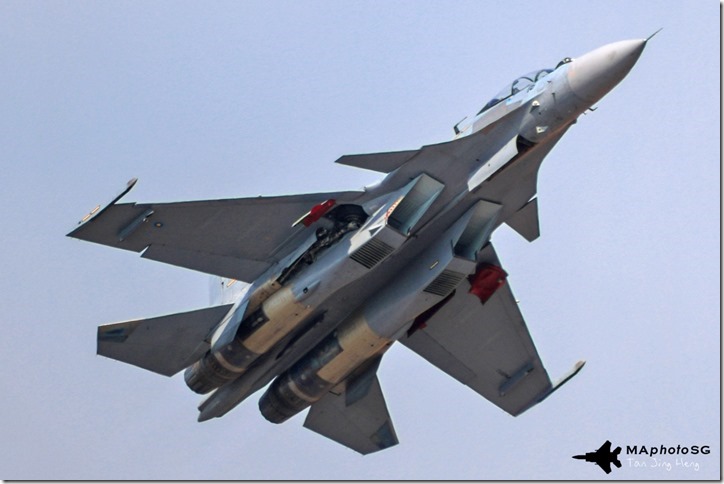 Pulling away after take off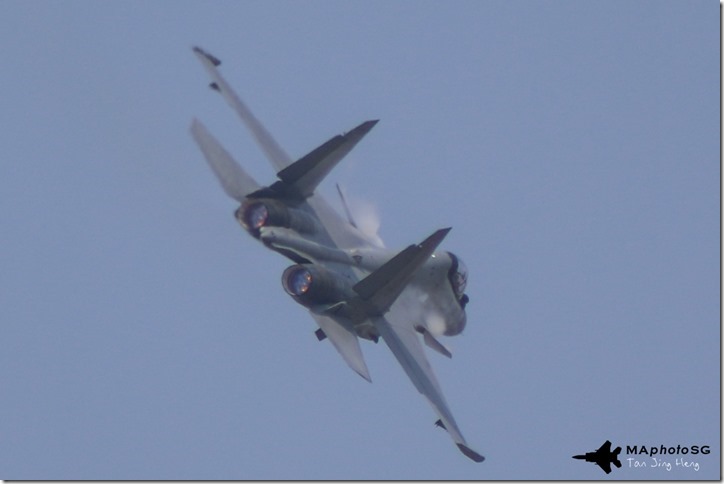 High G turn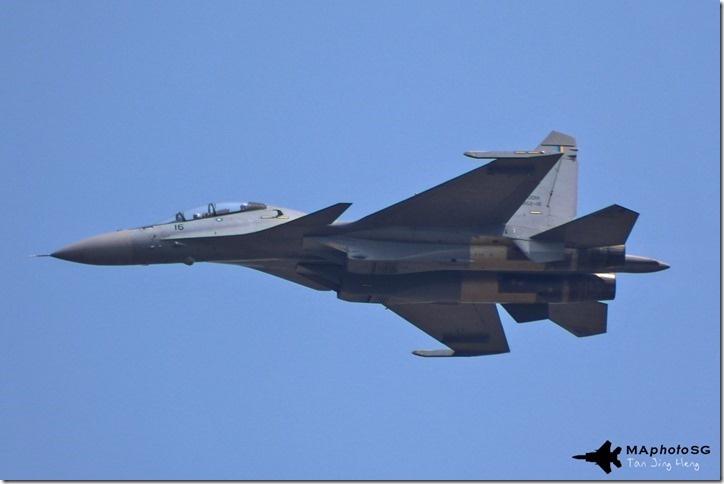 Side profile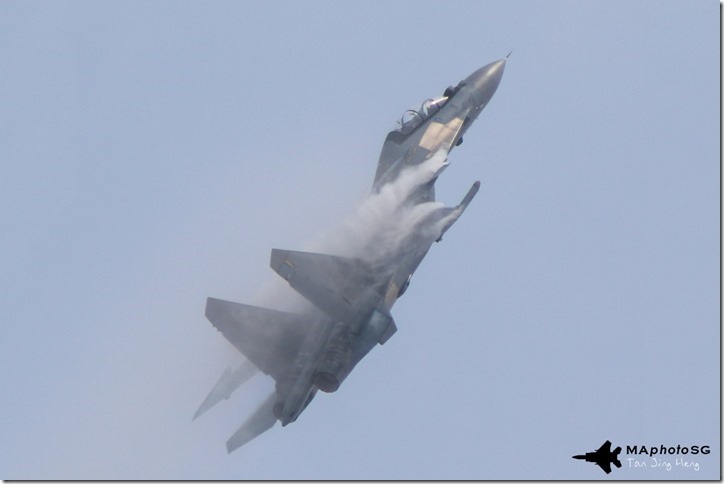 High G pull up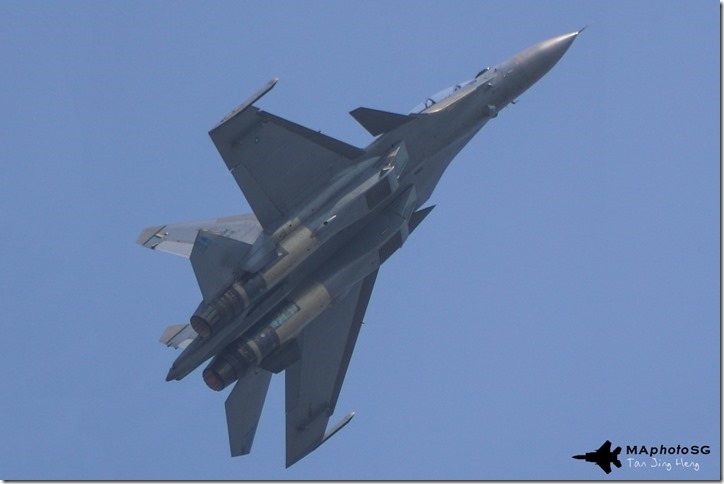 High Alpha pass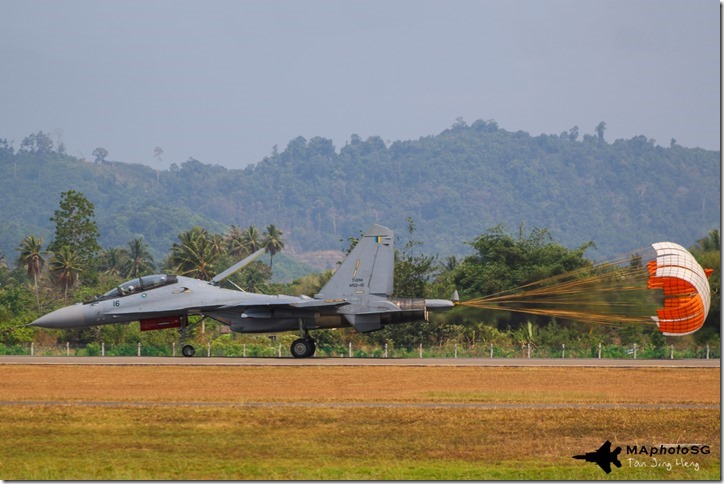 Landing with drag-chute deployed