The Republic of Singapore Air Force (The RSAF) new "old" 142sqn is back again, this time, flying F-15SG. After years of speculation, it has finally come to light when TheRSAF Facebook posted first photo of 142 Sqn pilots on 18 March 2016.
I believe I am the first, if not, among the first few spotters to have captured the image of F15SG with the Fighting Gryphon tail art on 11 March 2016.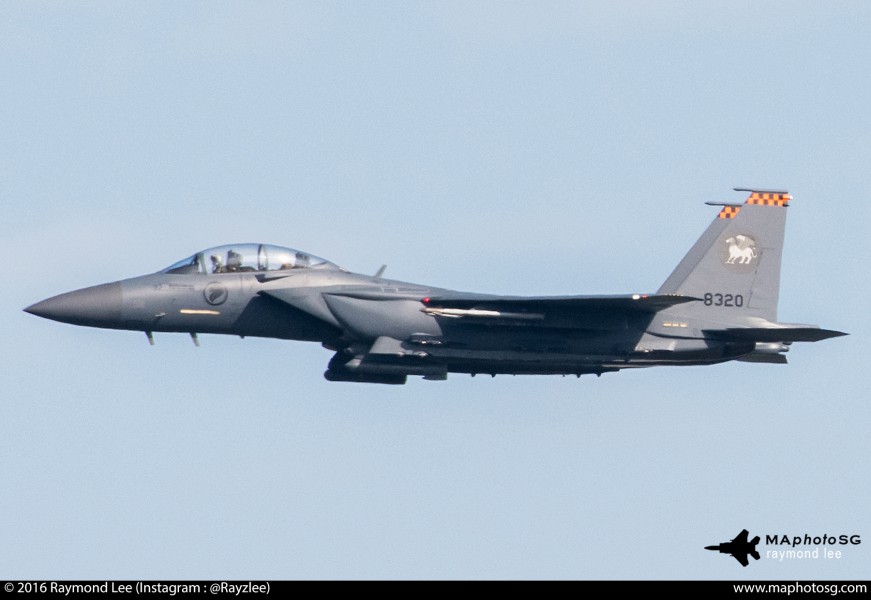 Our contributor members @4lexphotography and @wenhaoakadage have noticed frequent flying of F-15SG over at Tengah Airbase, doing series of touch and go since the begining of this year! As the former 142 sqn Skyhawk were based in Tengah, we can't help to guess that new 142 sqn will be base in Tengah? A forum back in 2008 also suggested it as well. But isn't Tengah very crowded now?
Or will there be a shuffling of squadrons among the bases soon?