In the early part of each year, The Republic of Singapore Air Force (RSAF) squadrons will pit against each other in a series of challenges to crown the best in the RSAF Command Challenges (aka RSAF Olympics).  These challenges give air and ground crew the opportunity to showcase and to hone their operational competencies against each other of their group.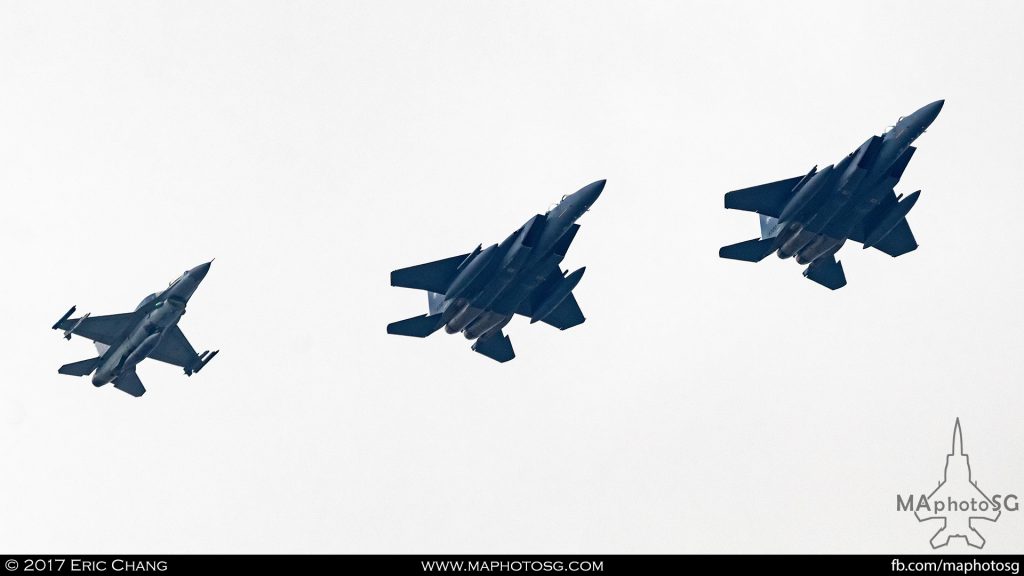 According to TheRSAF Facebook, there are 7 challenges in 2017:
RSAF Air Warrior Challenge – Helicopters squadrons.
RSAF Big Shot Challenge – Transport Squadrons.
RSAF Eagles Challenge – Force protection, Engineering and medical teams squadrons.
RSAF Flaming Arrows Challenge – Ground Base Defence squadrons.
RSAF Top Ace Challenge  – Fighter squadrons.
RSAF Top Notch Challenge – UAV squadrons.
RSAF Top Guardian Challenge – Control squadrons.
MAphotoSG was able to witness all the flashy fighters tail art, as this year the challenge was held in Paya Lebar Airbase – MAphotoSG "Home turf" (As most of ours members live and work near this airbase.)
RSAF TOP ACE 2017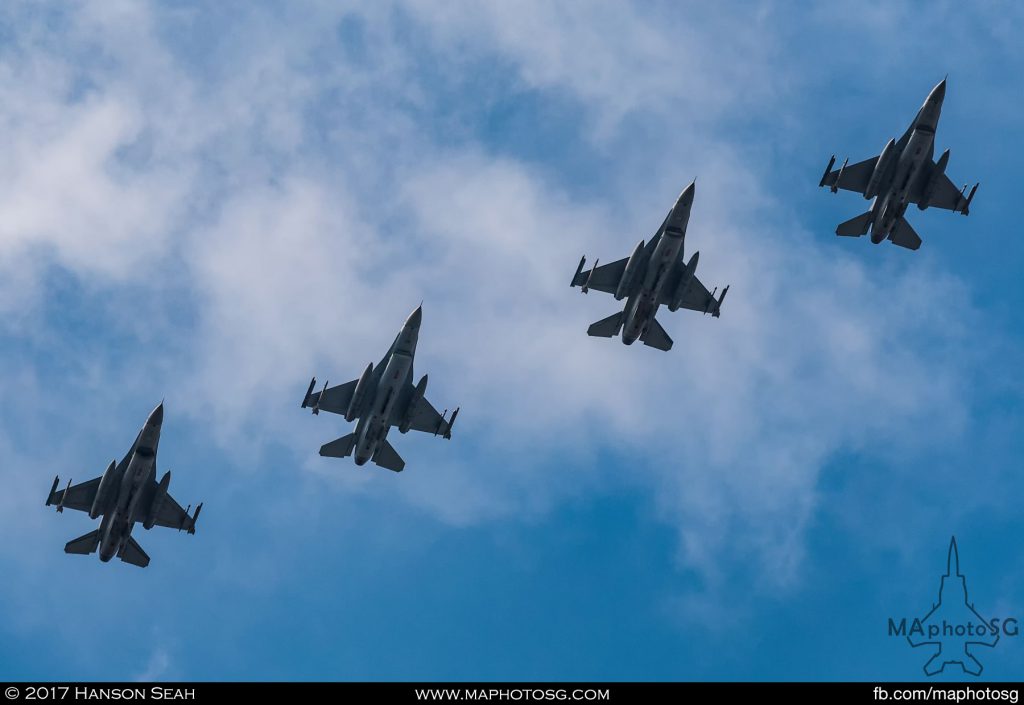 5 RSAF fighter squadrons landed and gathered in Paya Lebar Airbase for a week long Top Ace Challenge.  While most of the challenges are up in the air doing Air-to-Air combat challenges, the ground crew were also pitted against each other from weapon loading to creative marshalling challenges.
140 SQN – Osprey "Stand Firm in Defence"
Aircraft: F-16 C/D Fighting Falcons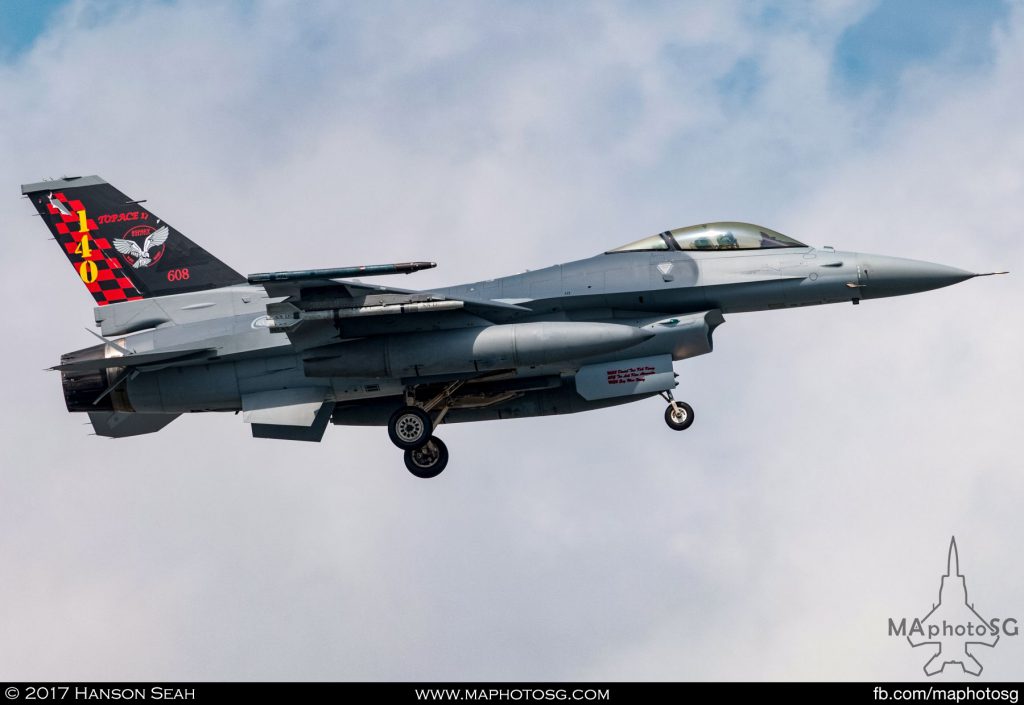 142 SQN – Gryphon "Honour and Glory" 
Aircraft: F-15SG Strike Eagle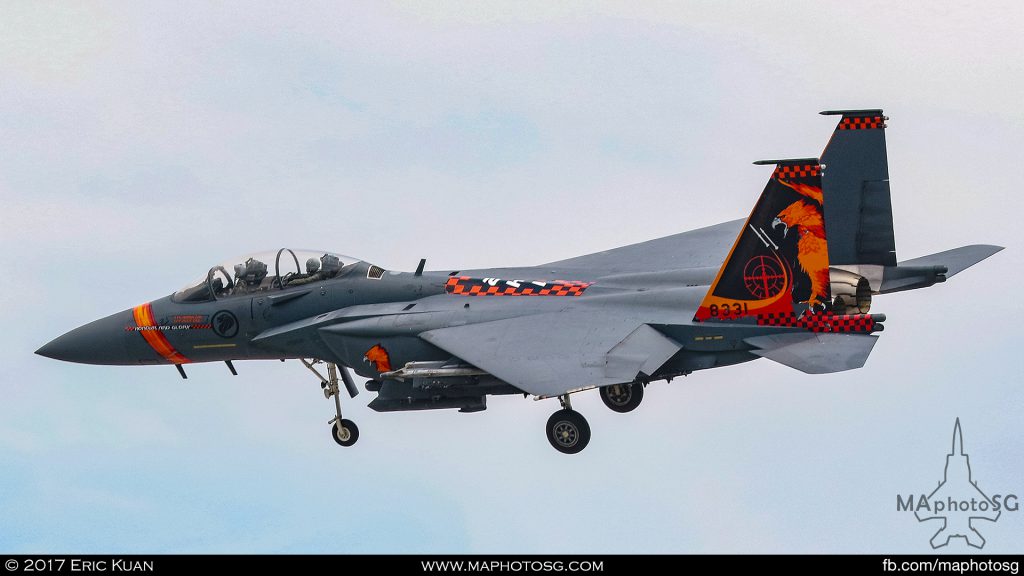 143 SQN – Phoenix "We Dare" 
Aircraft: F-16 C/D Fighting Falcons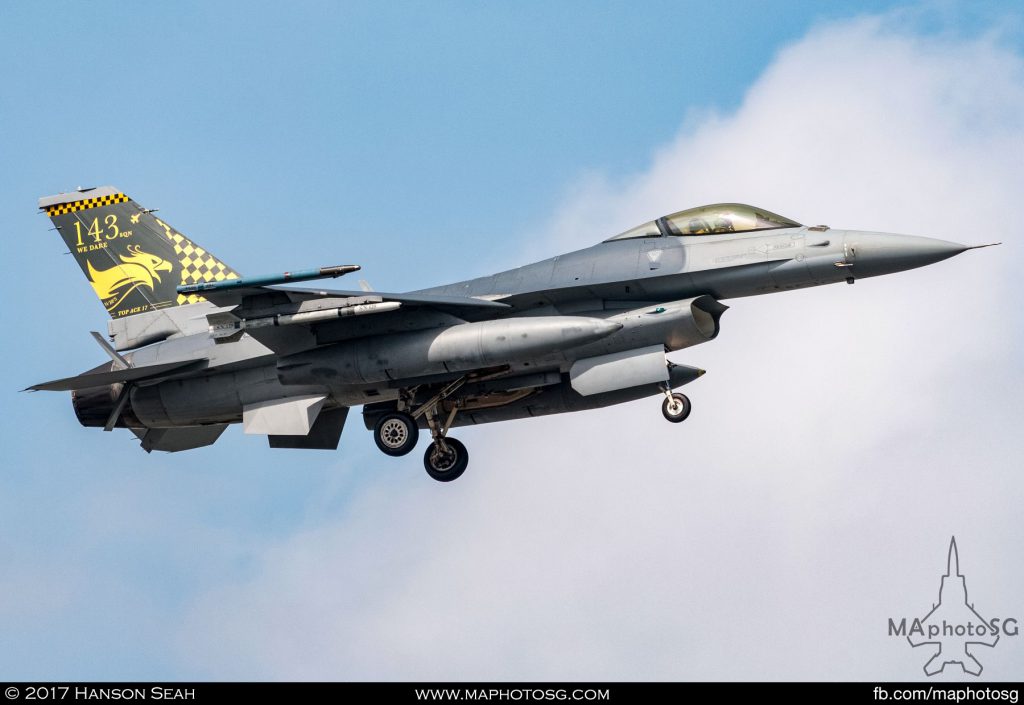 145 SQN – Hornet "Swift & Valiant" 
Aircraft: F-16 C/D Fighting Falcons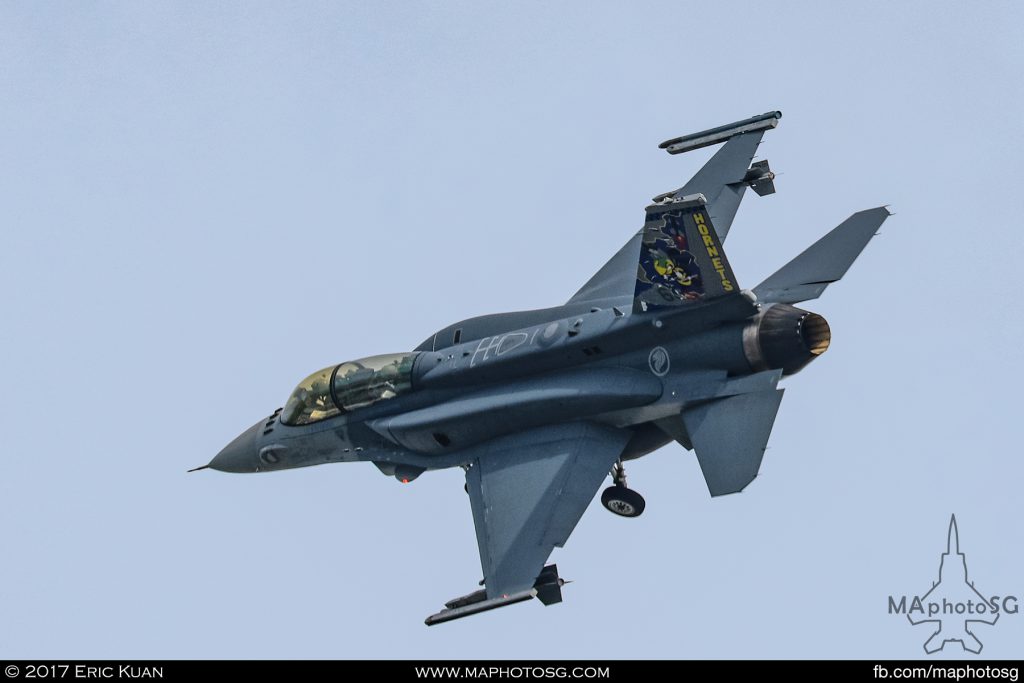 149 SQN – Shikra "Steadfast" 
Aircraft: F-15SG Strike Eagle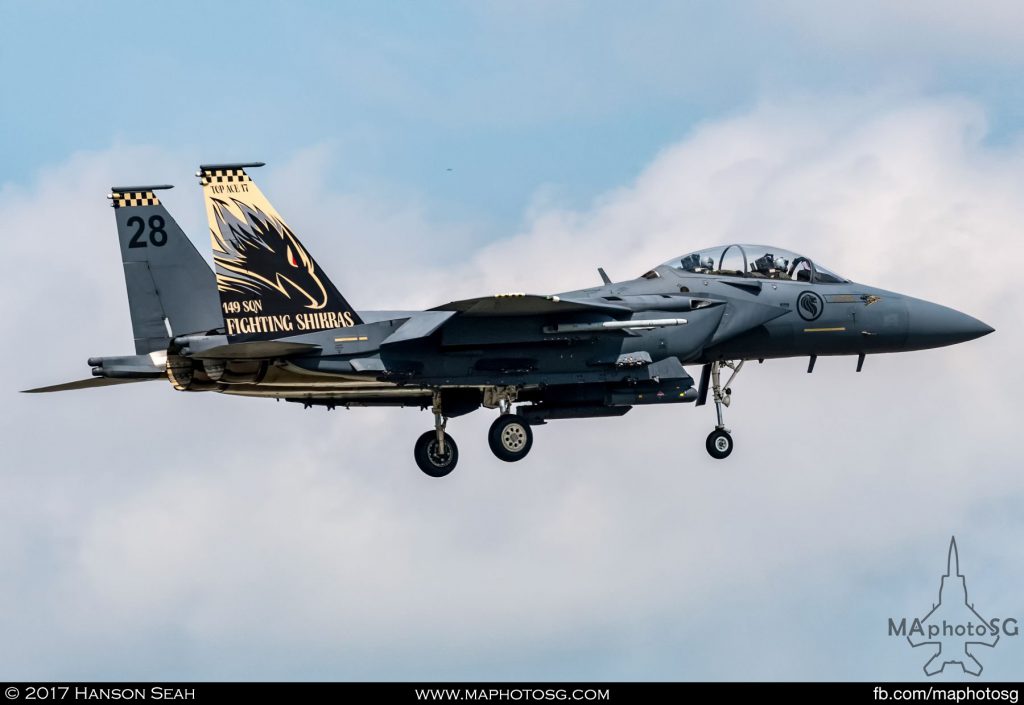 So which is your favourite tail art?
About MAphotoSG
MAphotoSG (Military Aviation Photography Singapore) was founded by Raymond and David in 2015, consists of a group of passionate volunteer local aircraft spotters that share the common interest of aviation photography. Core activities include the coverage of aviation events and aircraft spotting, both local and overseas.
Some of the key significant events captured by the group include the Exclusive Preview of the RSAF at Singapore Airshow 2016, the first sighting of 142 Squadron's F-15SGs and Ex Torrent 2016
In October 2016, the group was engaged by the British High Commission Singapore to cover the Royal Air Force Red Arrows' activities in Singapore as part of their Asia-Pacific & Middle East Tour 2016. The group was also featured in a pre-Singapore Airshow 2016 article published by the local newspaper, TODAY.