6 Jan 2017, our member, Eric Kuan was out and about for his morning spotting trip when he spotted amazing new tail art on Republic of Singapore Air Force's 142sqn F-15SG!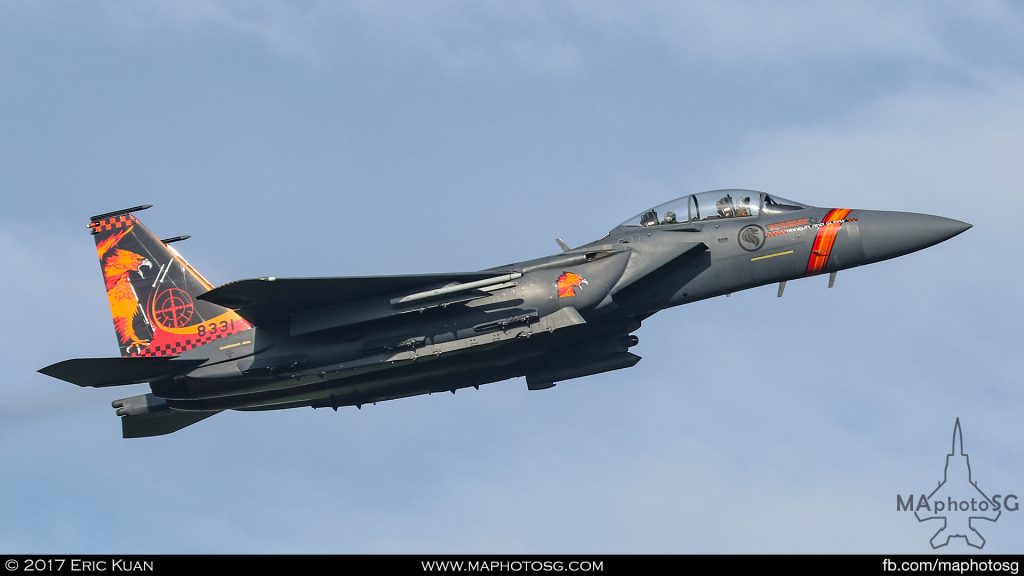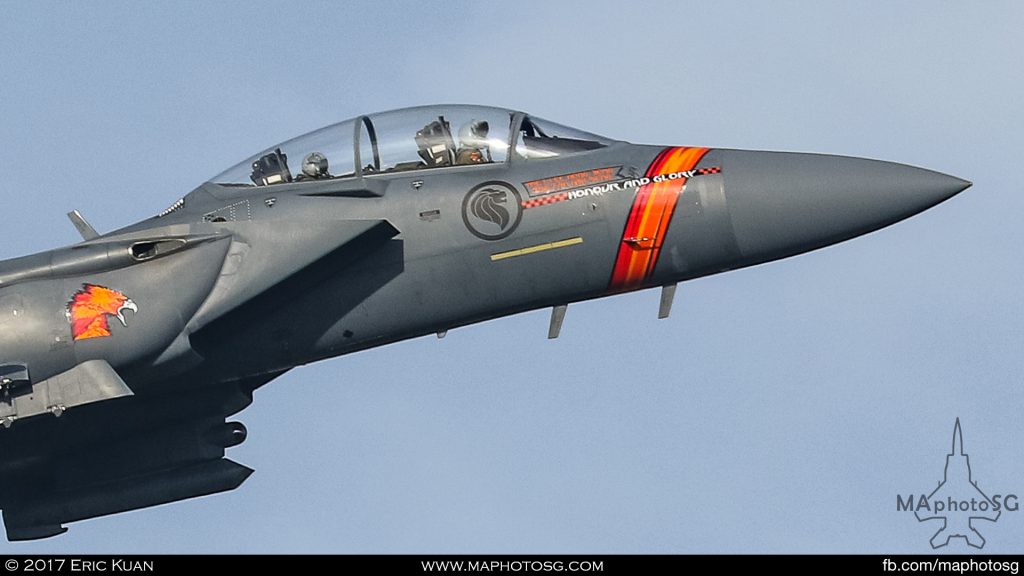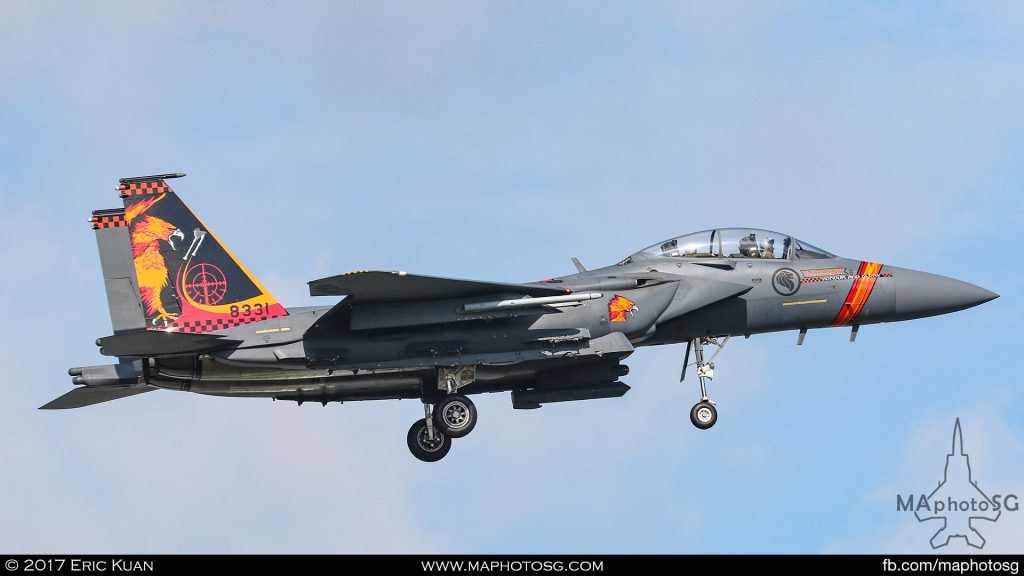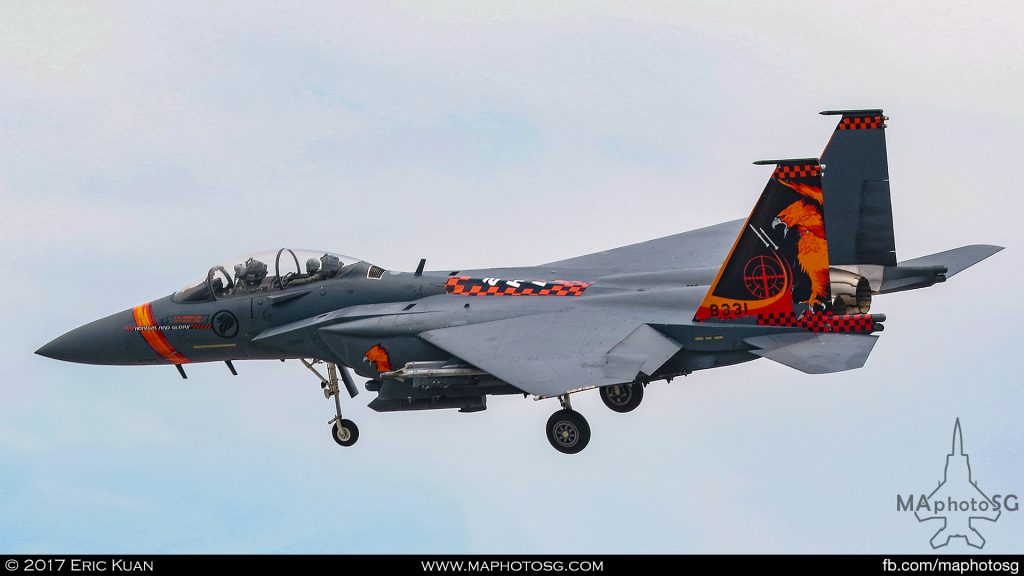 Big 142 on airbrake
Photo: Eric Kuan, (Instagram: E32Hawkeye)
Shot with EOS 7D Mark II and 100-400mm f/4.5-5.6L IS II
About MAphotoSG
MAphotoSG (Military Aviation Photography Singapore) was founded by Raymond and David in 2015, and currently consists of a group of passionate volunteer local aircraft spotters that share the common interest of aviation photography. Core activities include the coverage of aviation events and aircraft spotting, both local and overseas.
Some of the key significant events captured by the group include the Exclusive Preview of the RSAF at Singapore Airshow 2016, the first sighting of 142 Squadron's F-15SGs and Ex Torrent 2016
In October, the group was engaged by the British High Commission Singapore to cover the Royal Air Force Red Arrows' activities in Singapore as part of their Asia-Pacific & Middle East Tour 2016. The group was also featured in a pre-Singapore Airshow 2016 article published by the local newspaper, TODAY.