8  "Shikra" of 149 Sqn from the Singapore Republic of Singapore Air Force (RSAF) F-15SG deployed to Australia for Exercise Pitch Black 2016. 
Both Raymond and Eric were out on their regular spotting day on 11 July 2016. It started out with a heavy downpour on that Monday morning, and shortly after the rain has cleared, they were treated to a massive take offs from Paya Lebar Airbase! It surprised both of them as it's a rare  multiple launch  and noticed each of the 8 RSAF F-15SG carries up to 3 external fuel tanks and some with what seems to be utility pods (looks like mini fuel tanks).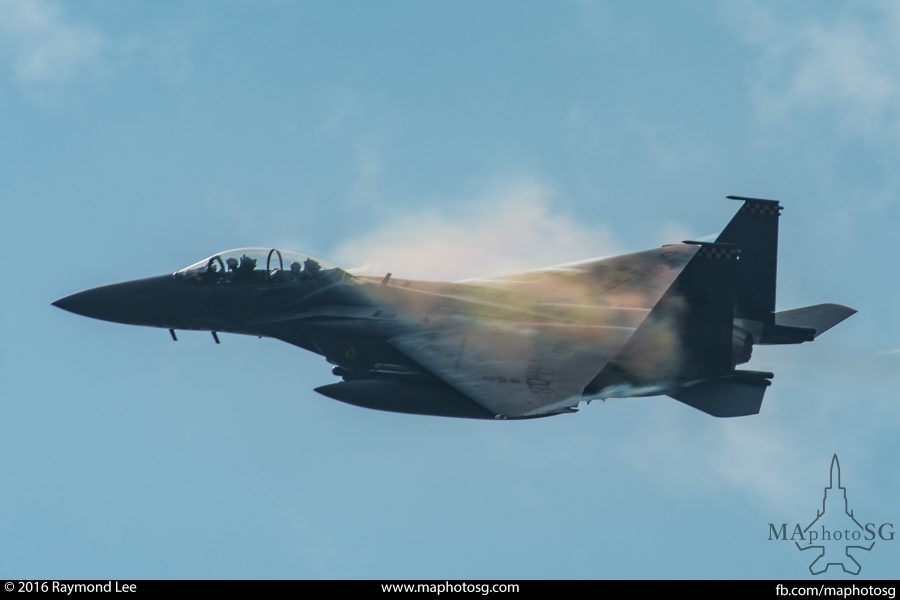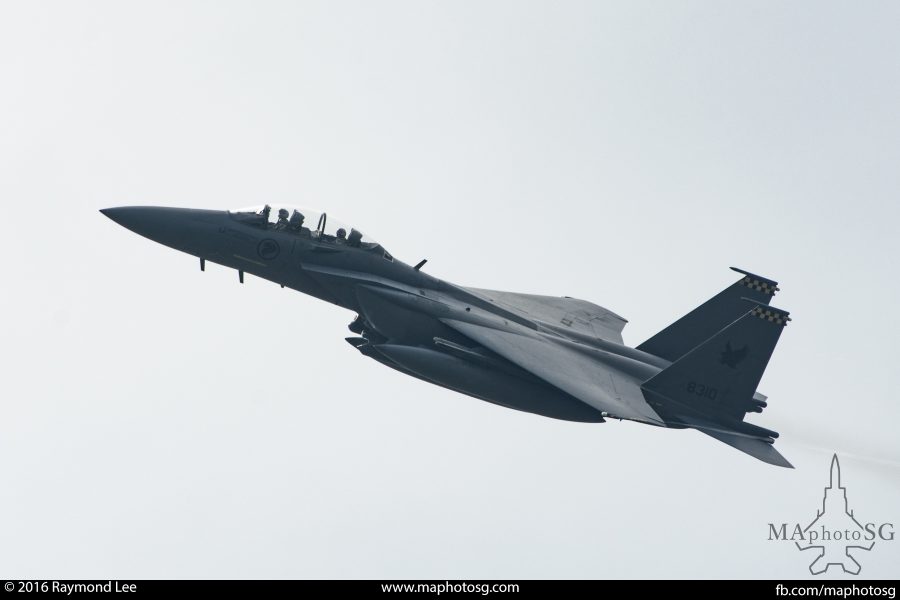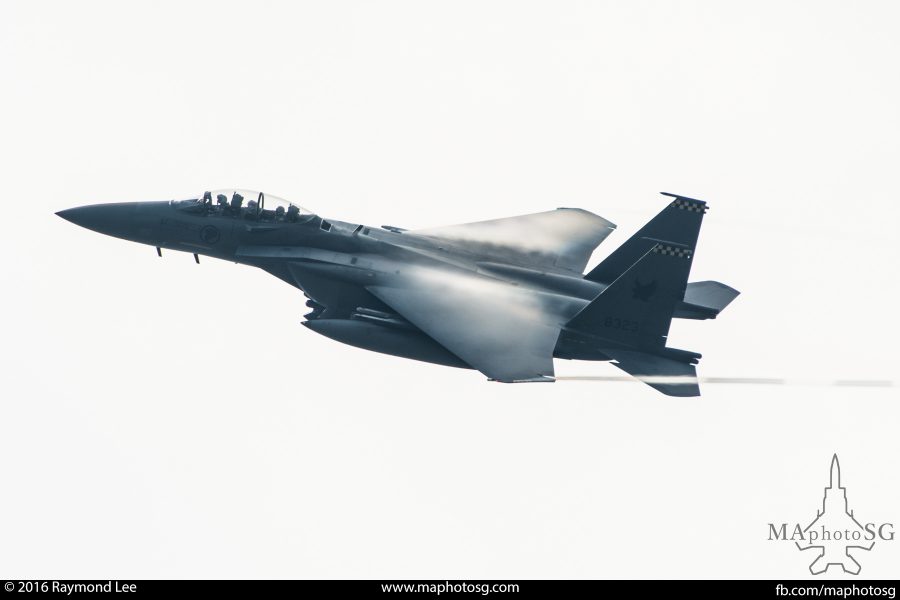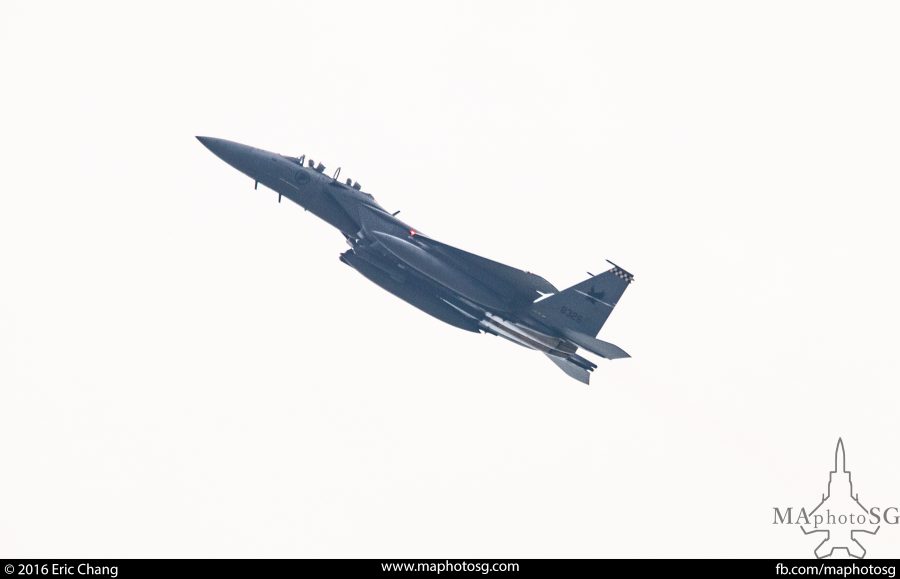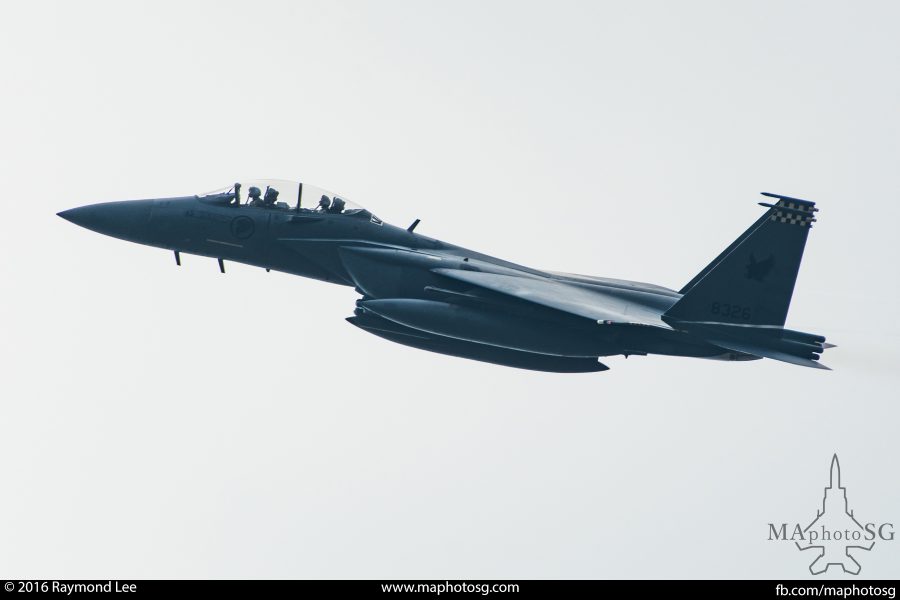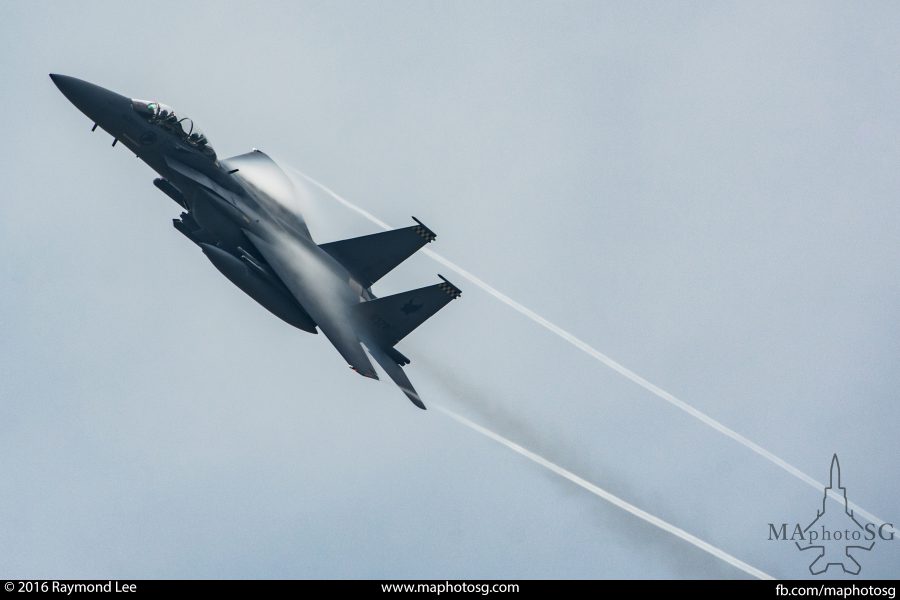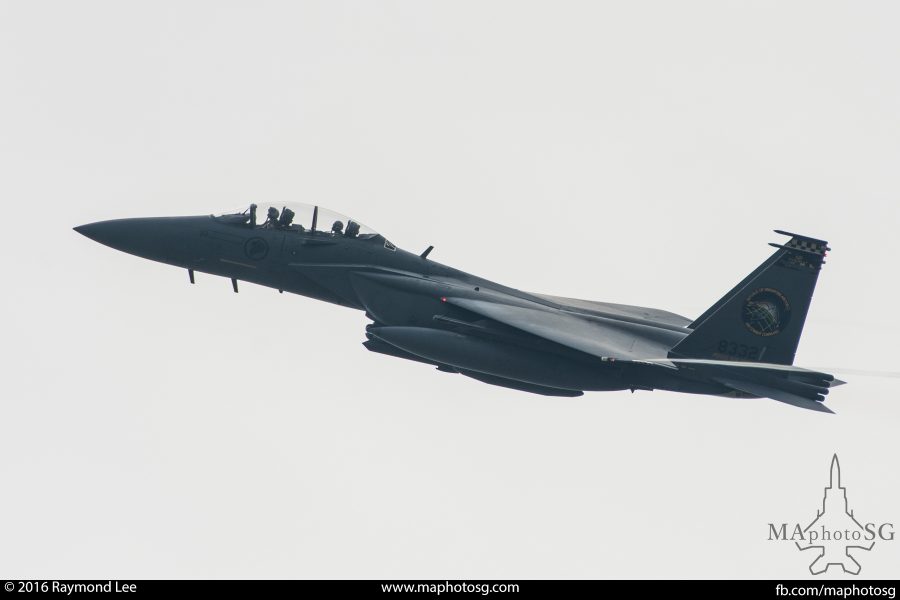 Later that day, a Darwin plane spotter posted one of the eight F-15SG landed in Darwin for Ex. Pitch Black 2016. Which explain why each of them carries external fuel tank.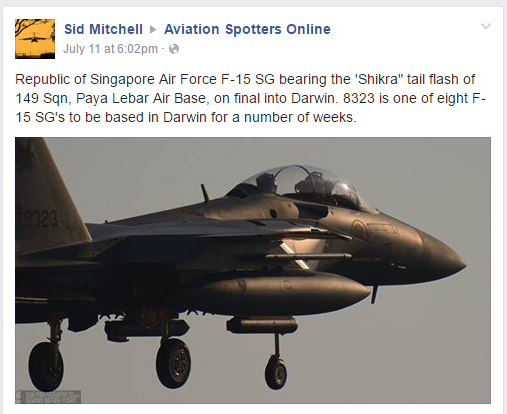 Screenshot from www.facebook.com/AviationSpottersOnline/
Sid Mitchell also reported 2 of the RSAF C130 landed in Darwin days before Shikra arrival.
RSAF F-15SG will also be involved with September's Exercise wallaby 2016 as well.
About MAphotoSG
MAphotoSG (Military Aviation Photography Singapore) was founded by Raymond and David in 2015 and currently consists of a group of passionate volunteer local aircraft spotters that share the common interest of aviation photography. Core activities include the coverage of aviation events and aircraft spotting, both local and overseas.
Some of the key significant events captured by the group include the Exclusive Preview of the RSAF at Singapore Airshow 2016, the first sighting of 142 Squadron's F-15SGs and the F/A-18Ds of Exercise Commando Sling 16-2. The group was also featured in a pre-Singapore Airshow 2016 article published by the local compact, TODAY.