2 April 2016:
Exercise Commando Sling 16-2 began on 29 March 2016 in Singapore.
Our new member Eric Kuan spotted 4 U.S Marine Corp F/A-18D Hornets(00, 03, 04, 08) landed in Paya Lebar Airbase on 28 March 2016. They are from Marine Fighter Attack Squadron 242 (VMFA 242), aka Bats,  which is based in Iwakuni, Japan.
A week prior, several USAF heavies were spotted landing in Paya Lebar Airbase (PLAB), presummingly gearing up for Commando Sling 16-2 (CS16-2) which happens every year from late March through to mid of April.
Commando Sling exercise which started since 1990 to provide combined air combat training for U.S Air Force (USAF) and Republic of Singapore Air Force (RSAF) fighter units – usually F-16.
There are 3 CS in a year, starting in Oct/Nov (USAF F-15C), Mar/Apr (VMFA F/A-18) and Aug/Sep (USAF F-16C). This year marks the 26th year of this joint exercise.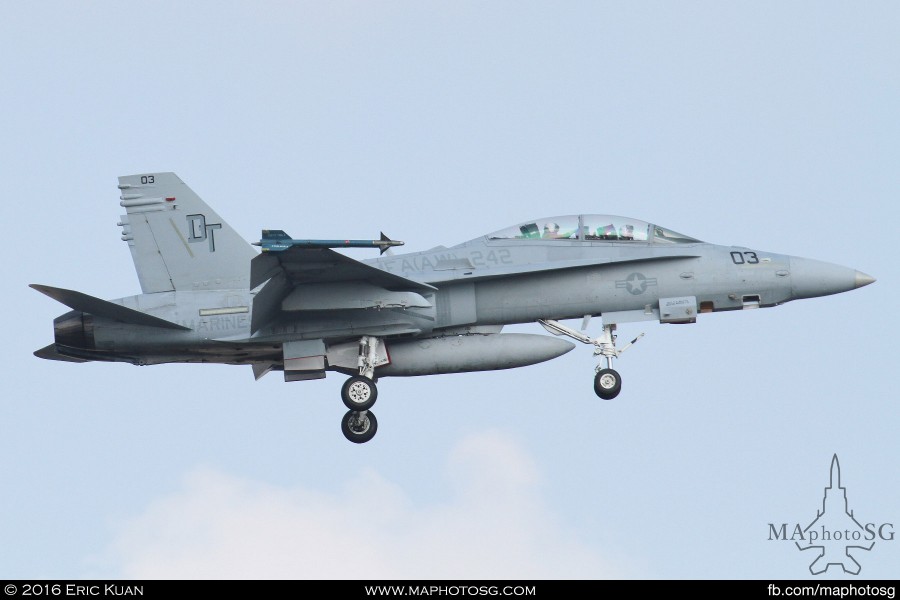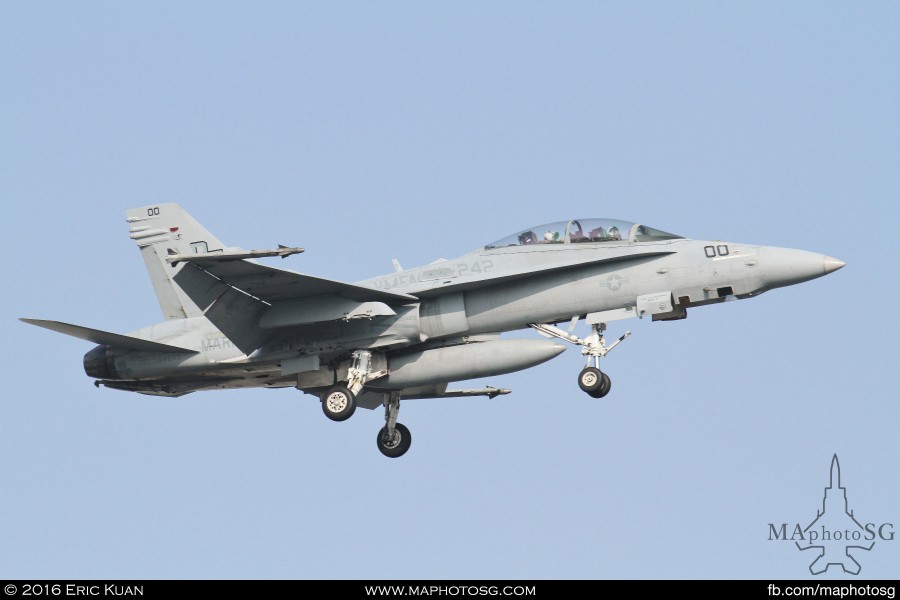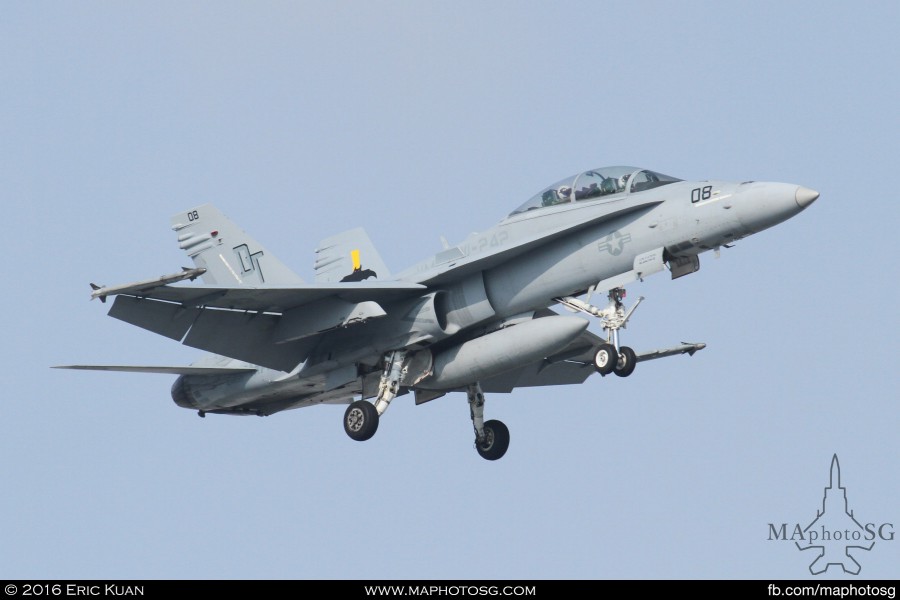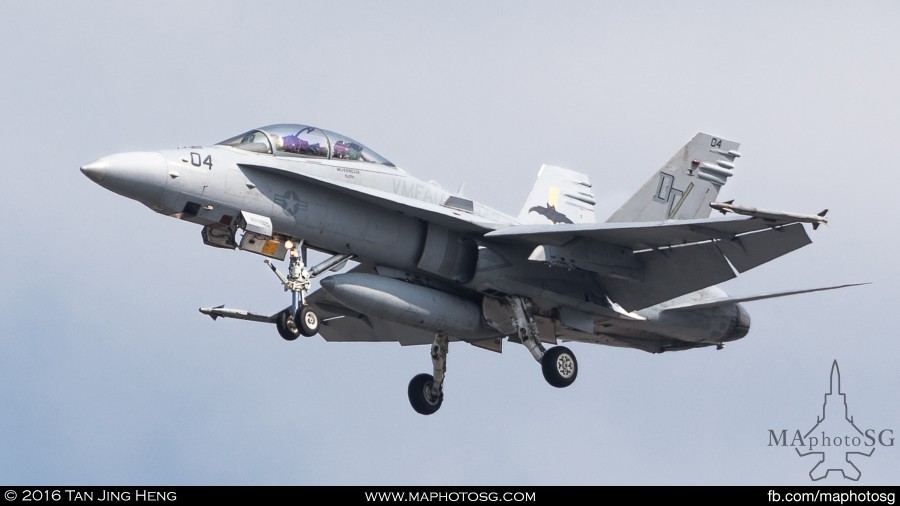 4 USMC FA-18D "Bats" approaching PLAB after their air to air exercise with RSAF.
(Photos: Kuan and JingHeng)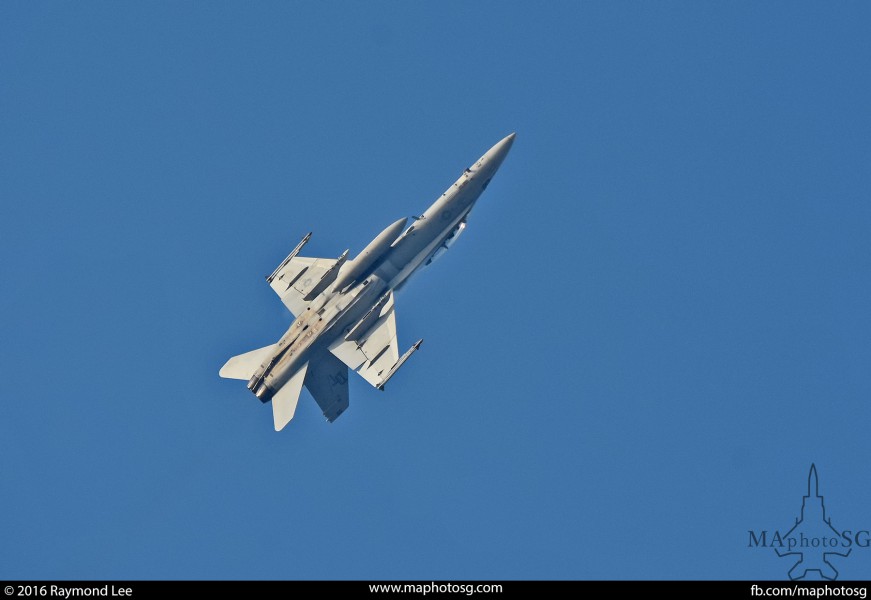 A FA18D seen here taking a very steep climb and turn out from Paya Lebar Airbase.
(Photo: Rayzlee)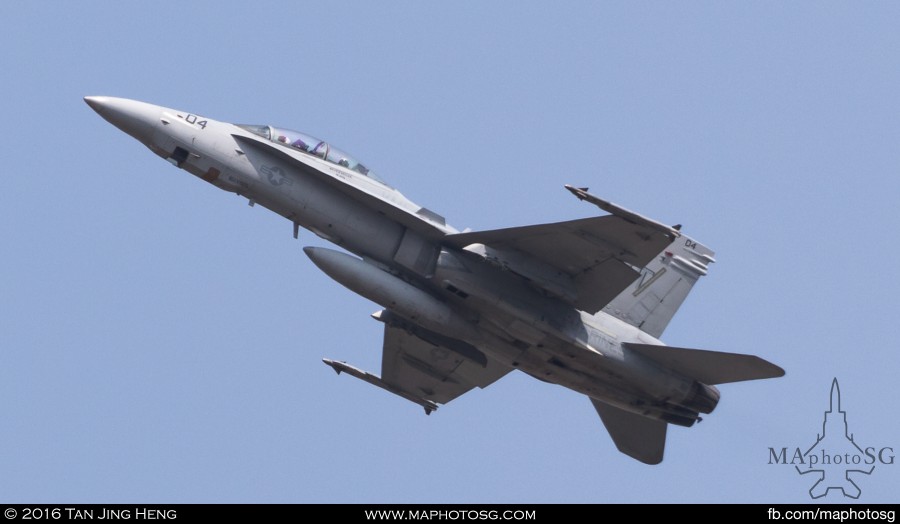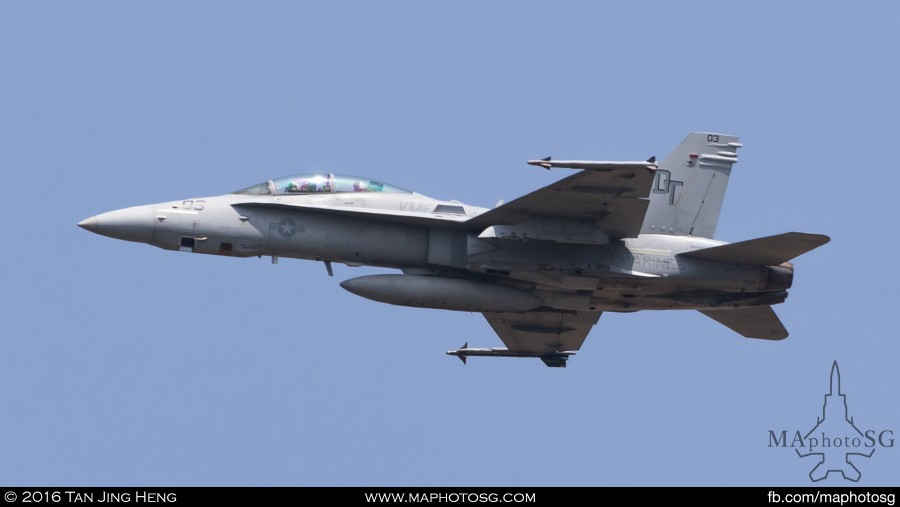 FA18D took off from Paya Lebar Airbase.
(Photo: JingHeng)
Stay tune as we will bring you more images of F/A-18s!
About MAphotoSG.com
Military Aviation Photography Singapore, is proudly represented by a number of dedicated individuals who are passionate about military aircraft.  Follow us in our Facebook! www.fb.com/Maphotosg
This post is contributed by:
Tan JingHeng, our contributor team member, his amazing Instagram @mbe_photography

Eric Kuan, our new contributor team member

Written by Raymond Lee, Co-founder of MAphotoSG.com, Instagam @Rayzlee