6 USAF F16C Block 40 from the 80th FS (Fighter Squadron) tailcode: WP "Headhunters" stationed in Kusan Airbase, Korea, arrived at Paya Lebar Airbase on 25 August. The exercise code name "Commando Sling 16-3" kicked off on August 26. The 80th FS last participated Commando Sling was in 2012. Based on the last year's Commando Sling 15-3,  exercise CS16-3 is expected to last about 3 weeks.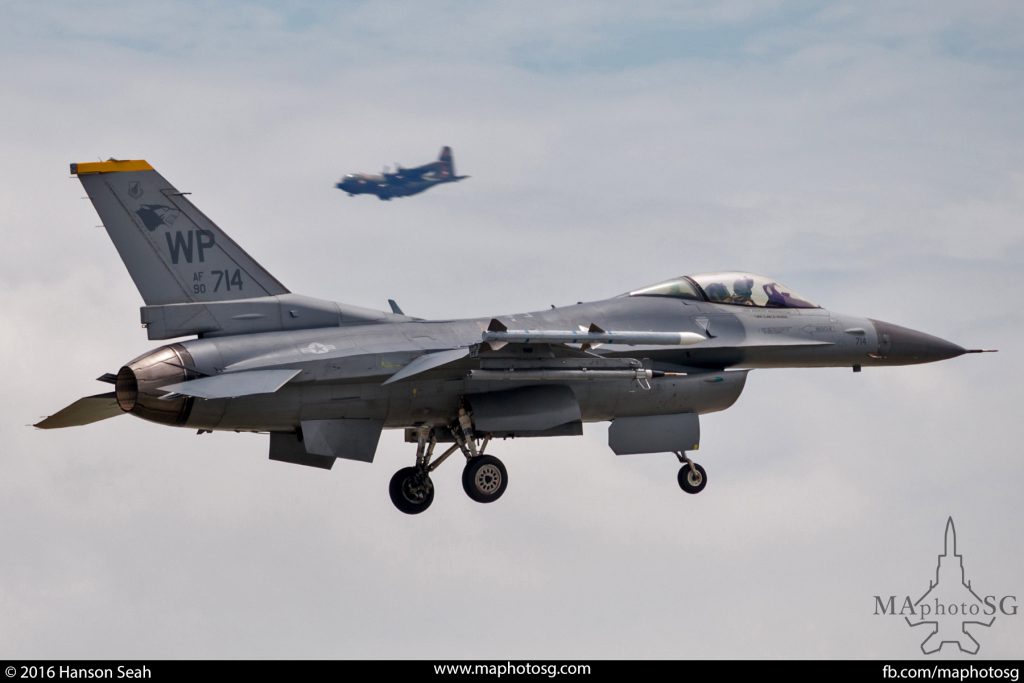 In 2008, the squadron received F16C Block 40. Block 40 is the improved all-day/all-weather strike variant equipped with LANTIRN pod. The undercarriage legs were made longer to provide more clearance for the two under fuselage LANTIRN pods, and were strengthened to handle the increased weight. The aircraft also has bulged landing gear doors to accommodate the larger wheels and tires, and the landing lights were redesigned and moved to the nose gear doors as well.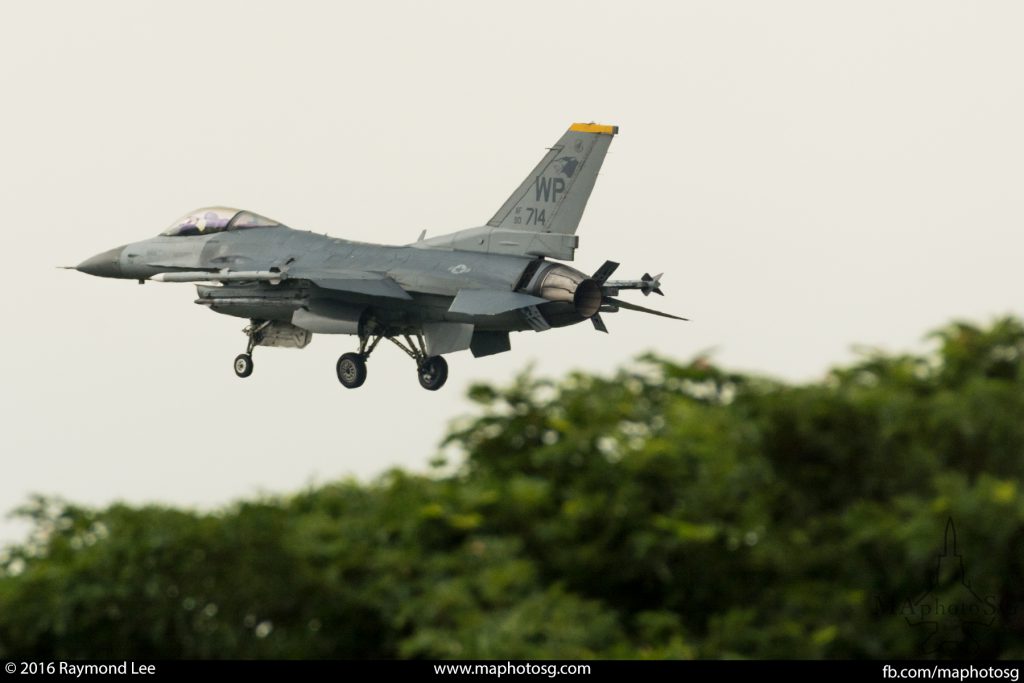 Commando Sling is an annual bilateral exercise which began in 1990. Commando Sling is usually held in the month of March/April,  August/September and November/December. It aims to improve air tactics, techniques for air combat training for USAF and RSAF fighter pilots.
Text: Tang Jing Heng and Raymond
Photos: Tang Jing Heng, Hanson Seah and Raymond
About MAphotoSG
MAphotoSG (Military Aviation Photography Singapore) was founded by Raymond and David in 2015 and currently consists of a group of passionate volunteer local aircraft spotters that share the common interest of aviation photography. Core activities include the coverage of aviation events and aircraft spotting, both local and overseas.
Some of the key significant events captured by the group include the Exclusive Preview of the RSAF at Singapore Airshow 2016, the first sighting of 142 Squadron's F-15SGs and the F/A-18Ds of Exercise Commando Sling 16-2. The group was also featured in a pre-Singapore Airshow 2016 article published by the local compact, TODAY.