Japanese Air Force One and Two arrived in Singapore en route to Kenya for the Tokyo International Conference on African Development held on 27 to 28 Aug 2016.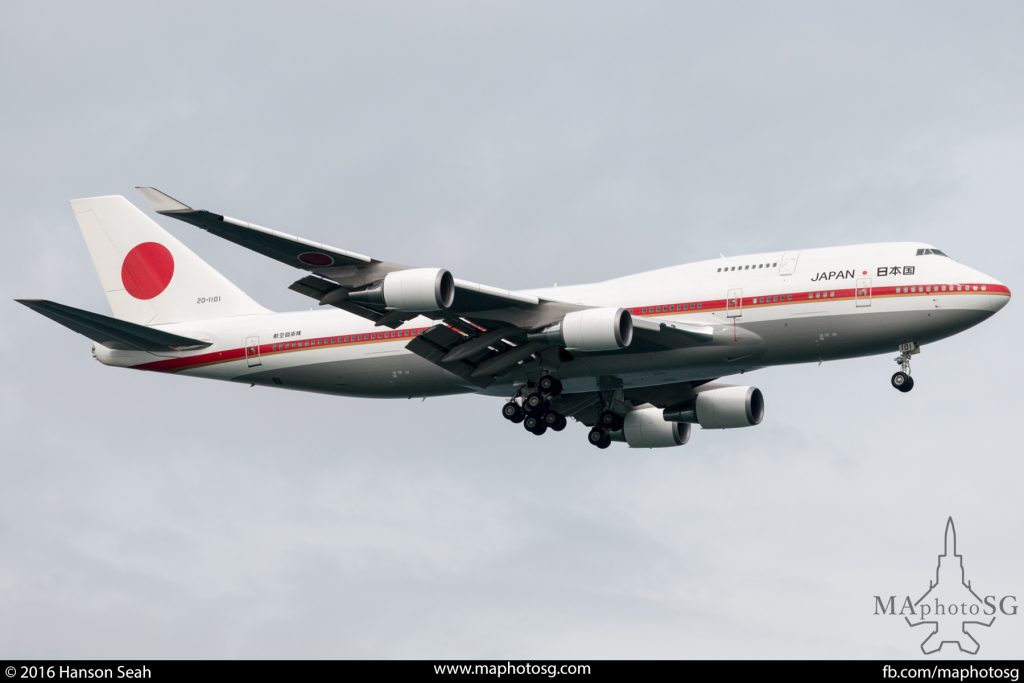 During the stopover, Mr. Abe and his wife made a visit to Parliament House to pay their respects to the late former Singapore President S R Nathan who passed away on 22 August 2016.
Japan Airforce One and Two departed Singapore shortly later in the evening.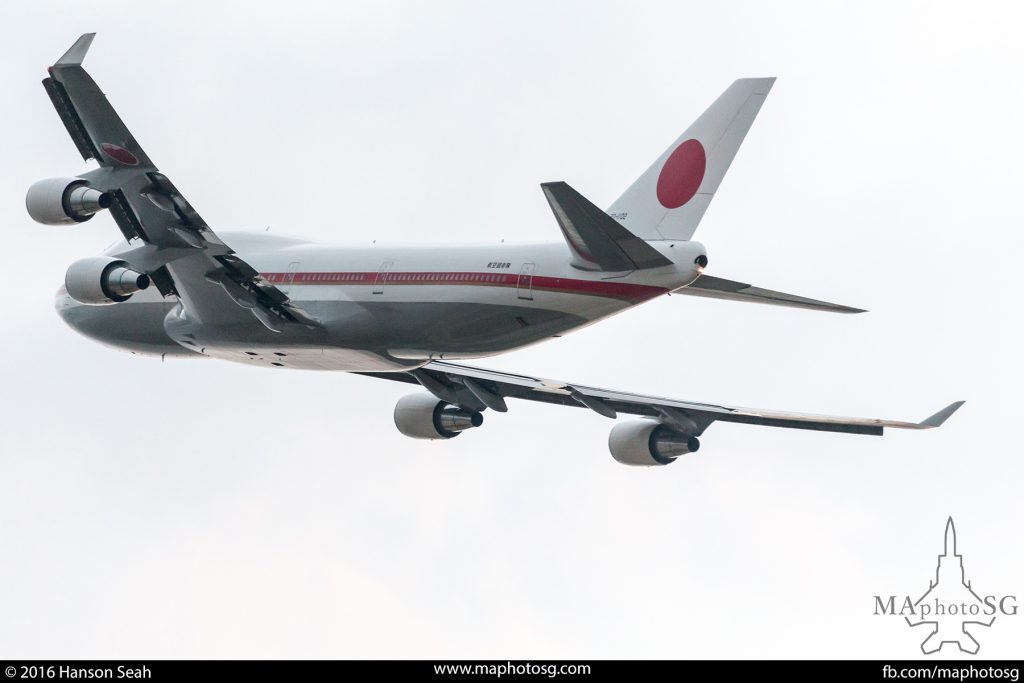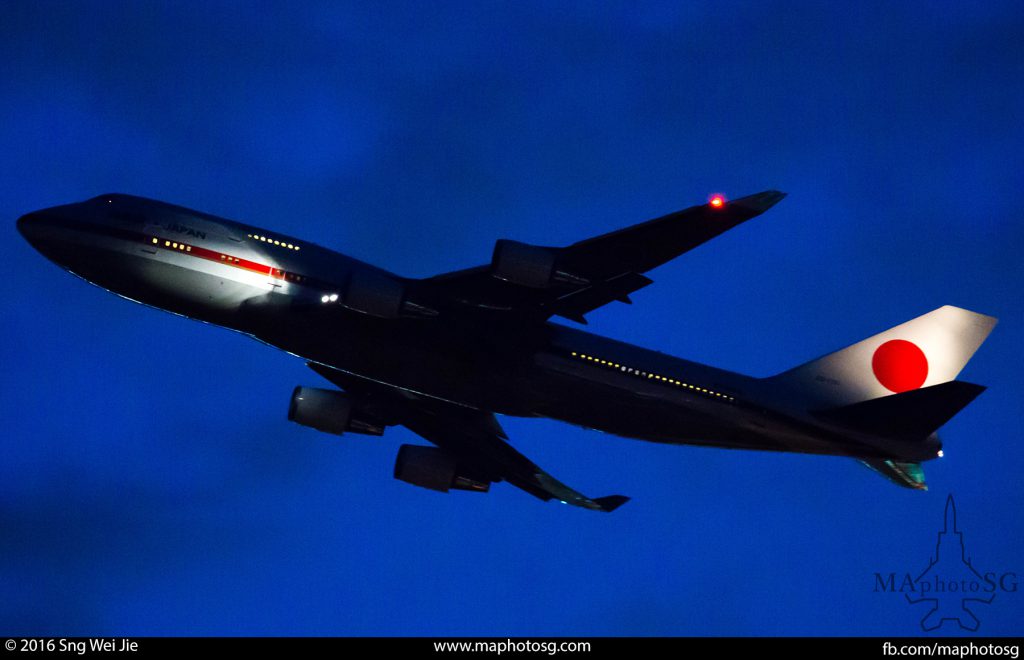 Photos: Hanson Seah and Sng Wei Jie
About MAphotoSG
MAphotoSG (Military Aviation Photography Singapore) was founded by Raymond and David in 2015 and currently consists of a group of passionate volunteer local aircraft spotters that share the common interest of aviation photography. Core activities include the coverage of aviation events and aircraft spotting, both local and overseas.
Some of the key significant events captured by the group include the Exclusive Preview of the RSAF at Singapore Airshow 2016, the first sighting of 142 Squadron's F-15SGs and the F/A-18Ds of Exercise Commando Sling 16-2. The group was also featured in a pre-Singapore Airshow 2016 article published by the local compact, TODAY.