The Singapore Airshow 2018 will be held at the Changi Exhibition Centre from 6-11 February, connecting global aviation stakeholders to key opportunities that drive and shape the future. Being a key gateway to Asia's thriving aviation and aerospace industry, this year's edition will have 1,062 companies from 50 countries and regions participating. 65 of the top 100 global aerospace companies including Airbus, Bell Helicopter, Boeing, Bombardier, Embraer, Israel Aircraft Industries, Pratt & Whitney, Rolls-Royce, ST Engineering, Thales and UTC Aerospace Systems, will be featured in the exhibition.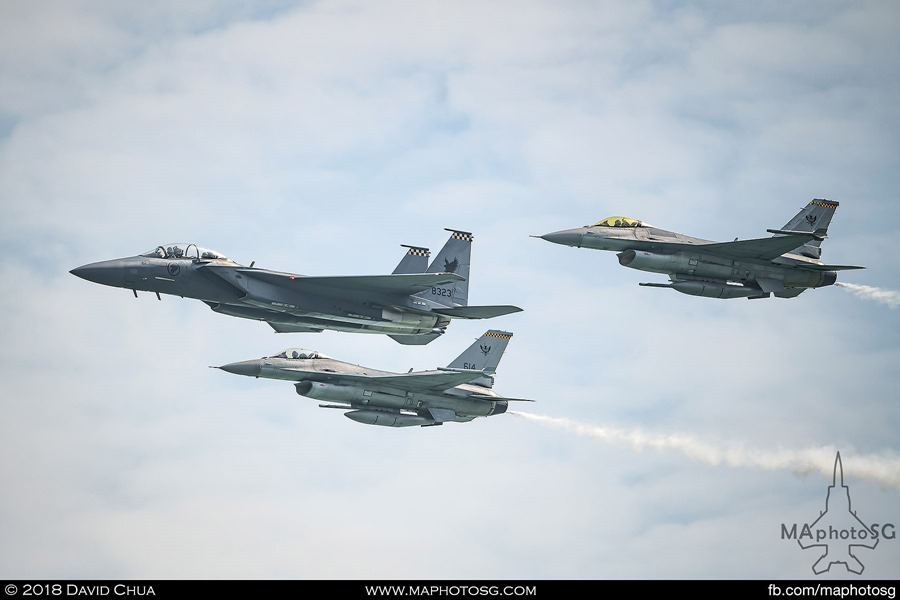 Republic of Singapore Air Force F-16Cs and F-15SG Aerial Display Team
Taking part for the first time at the show will be companies including AviationLearn, Honda Aircraft Company, LOGIC, Marposs, IHSE Asia, Turkish Aerospace Industries, WEARE Group, Wright Brothers Science, Technologies Development Co. Ltd, United Engine Corporation, Collective Wisdom Technology, Star UAV Co and Chengdu Holy Aviation. Participating companies and organisations are taking the opportunity to showcase their most innovative products spanning key technology trends. These include the new, innovative and reliable ELTA Emergency Locator Transmitter, and the first-of-its-kind Orion-D Man Pack drone detection from TRD Consultancy, which is making its global debut.
ST Engineering will be showcasing smart technologies and their applications across three clusters – Aviation, Defence and Smart City, while CAAS and Air Traffic Management Research Institute will be showcasing their UAV Air Traffic management system. Airbus will demonstrate its "Project Skyways" autonomous parcel delivery drone prototype for the first time at the Singapore Airshow, and ISS Reshetnev will showcase the latest in Russian satellite technologies.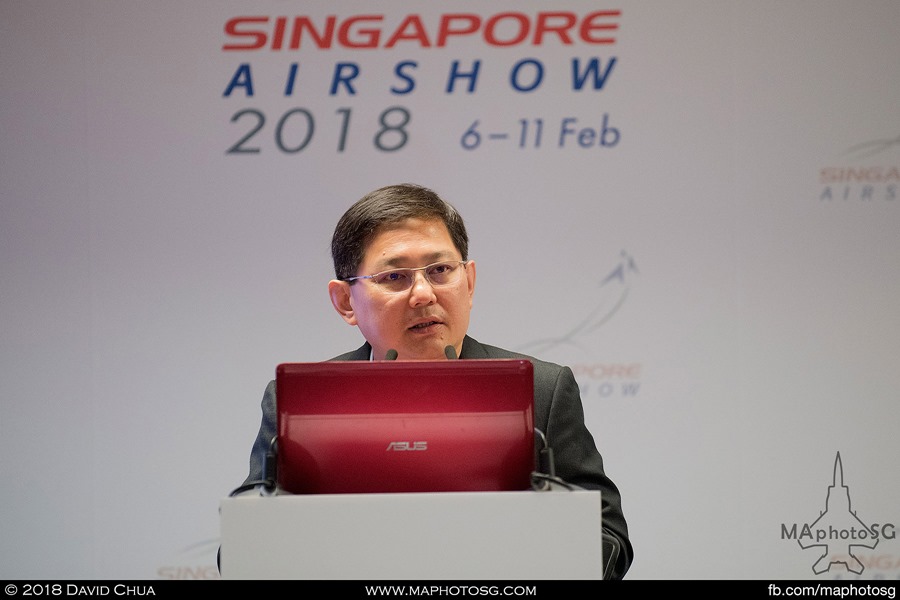 Mr Leck Chet Lam, Managing Director, Experia Events
At a media conference on 4 February, Mr Leck Chet Lam, Managing Director of Experia Events said, "The global aviation industry is at an inflection point. Rapid digitisation and the unparalleld growth of innovative technology have converged to open up new opportunities that are transforming the fundamentals of the industry. By focusing on both vital aviation-centric technologies like avionics and connected aircraft, predictive maintenance and additive manufacturing, as well as innovations in the areas of cybersecurity and autonomous technology, the Singapore Airshow will empower stakeholders to effectively harness the vast potential of technology innovation to shape the industry's future."
"The aerospace investments into Singapore since the last Singapore Airshow underscores the continued confidence in Singapore as a trusted partner, and the growth opportunities in Asia Pacific. On the innovation front, we will leverage our diverse range of capabilities from digital to mechanical, to co-develop cutting-edge technologies and solutions with companies," said Mr Tan Kong Hwee, Executive Director, Transport Engineering, Singapore Economic Development Board. "We expect innovation in key areas like digitisation and advanced manufacturing, to fuel future growth for Singapore."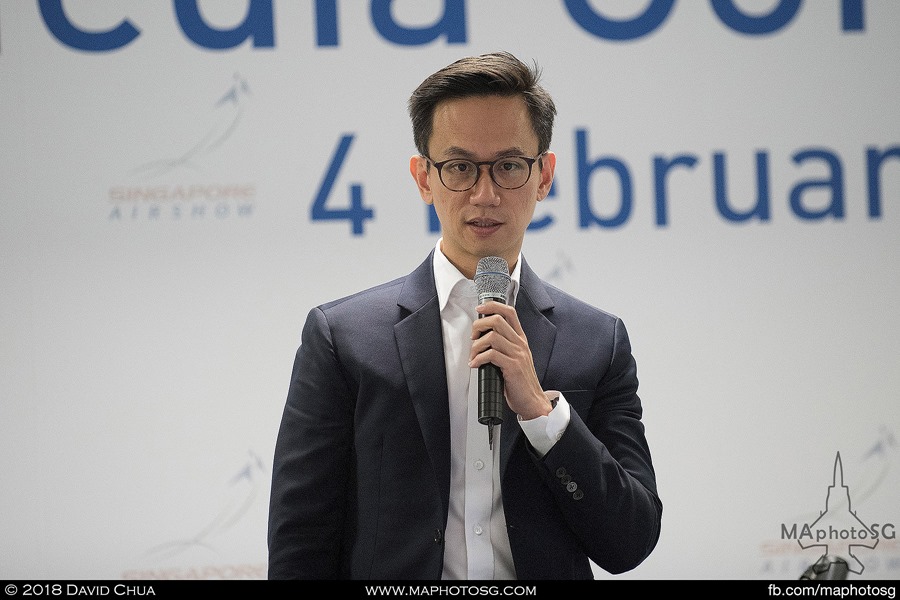 Mr Tan Kong Hwee, Executive Director, Transport Engineering, Singapore Economic Development Board
Strategic Platforms
Besides business opportunities, global stakeholders will be able to leverage strategic platforms like the Singapore Airshow Aviation Leadership Summit (SAALS 2018) to drive change. Top-level government and industry decision-makers will gather at the Summit this year to focus on "Reimagining Aviation's Future". SAALS 2018 will offer opportunities to address both the challenges and opportunities arising from the continued demand for air travel, and provide a platform for aviation stakeholders to chart a sustainable approach to supporting future growth in air travel demand.
Additionally the two co-located events at the Airshow incorporate a strong emphasis on technology innovation. The Singapore Aerospace Technology and Engineering Conference (SATEC) 2018 will focus on "Shaping Aerospace Through Innovation", while the A*STAR Aerospace Technology and Leadership Forum (ATLF) will explore "The Impact of Technology and Innovation on the Aerospace Industry".
Sukhoi Superjet 100-95B
Co-organised by the Singapore University of Technology and Design (SUTD), the Aviation Cyber Security Forum features prominent speakers from both academia and industries who will share their experience and insights on the emerging risks and how we can test the resilience as well as prevent cyber-attacks on the aviation ecosystem. 
The Revolution of Autonomy: The Race Is On Business Forum will focus on how autonomy will disrupt traditional value chains, generate new business models and put industry leaders at risk, as specialised start-ups and digital giants will grab increasing market shares in this fast-evolving space. dditionally the Asia Business Forum will examine the oportunites and challenges for MRO providers in Asia Pacific, while the Emerging Technologies and Innovation Business Forum will focus on Industry 4.0 with digitalisation driving greater efficiency in the areas of robotics, industrial internet of things and artificial intelligence.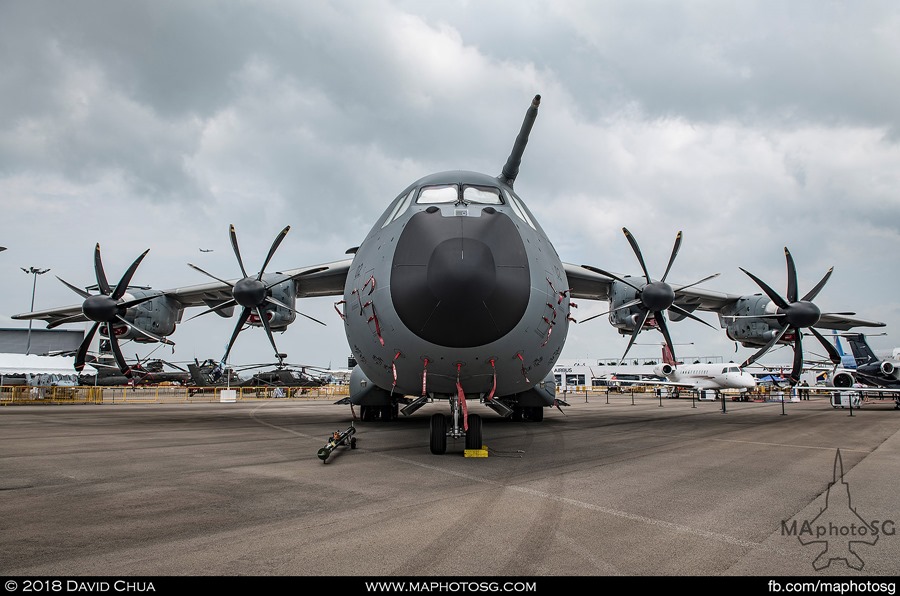 Royal Malaysian Air Force Airbus A-400M
Inspiring Young Aviation Leaders
Returning after a successful launch in 2016, the Singapore Airshow Aero Campus offers secondary school and tertiary students, as well as full-time national servicemen a first-hand glimpse of the latest innovations and technologies. They will also gain valuable inisghts about the aviation and aerospace industry from leading companies and institutes of higher learning through the Campus, which is held in conjunction with Airshow's Education Day.
A new initiative making its debut this year, the inaugural What's Next @ Singapore Airshow will offer nearly 70 start-ups from 9 countries opportunities to showcase their latest innovations, network with corporate partners, and pitch their business ideas and offerings to potential investors, accelerators and corporate partners.
Aviation Marvels on Display
Among the most anticipated element of the Singapore Airshow are an extensive line-up of the latest aircraft from around the world headlined by the world's fifth generation multi-role fighter, the F-35B Lightning II. This STOVL variant is the world's first supersonic STOVL stealth aircraft, and will be showcased at an airshow in Asia for the first time. Other debut static aircraft include the Royal Australian Air Force E-7A Wedgetail Airborne Early Warning aircraft, the Royal Thai Air Force Gripen, and the United States Air Force RQ-4B Global Hawk Unmanned Aircraft System (UAS).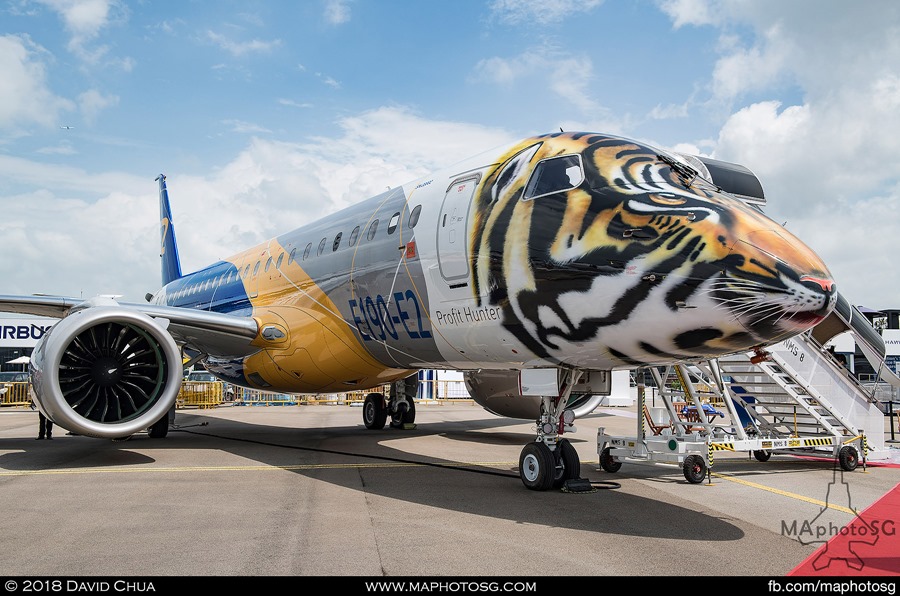 Embraer E190-E2 in "Profit Hunter"Tiger Special Livery
On the business and commercial aircraft end, the Gulfstream G500 and G600, Textron Aviation Cessna Citation Longitude, and Embraer's fourth prototype of a next-generation narrow-body jet, the E-190 E2, will be among the aircraft appearing for the first time at an Asian airshow. The HondaJet, the fastest, highest-flying, quietest, and most fuel-efficient jet in its class, and the newly certified Airbus A350-1000 long-range passenger jet, will be making their debut at the Singapore Airshow.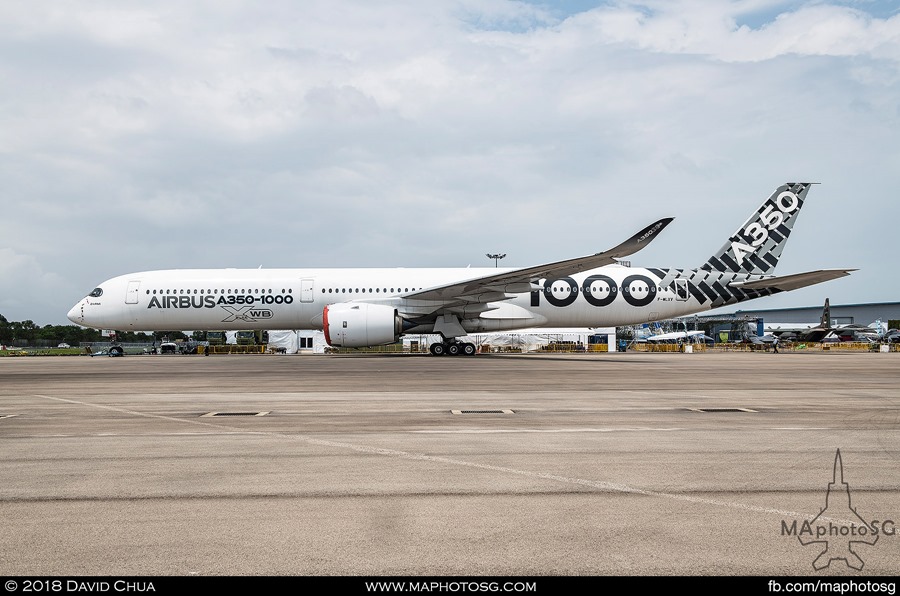 Airbus A350-1000 XWB
The aerial display at this year's Singapore Airshow will comprise of the Republic of Singapore Air Force (RSAF), the Republic of Korea Air Force (ROKAF) Black Eagles Aerobatic Team, the Indonesian Air Force (TNI-AU) Jupiter Aerobatic Team, the Royal Thai Air Force, Royal Malaysian Air Force (TUDM) and the United States Air Force (USAF).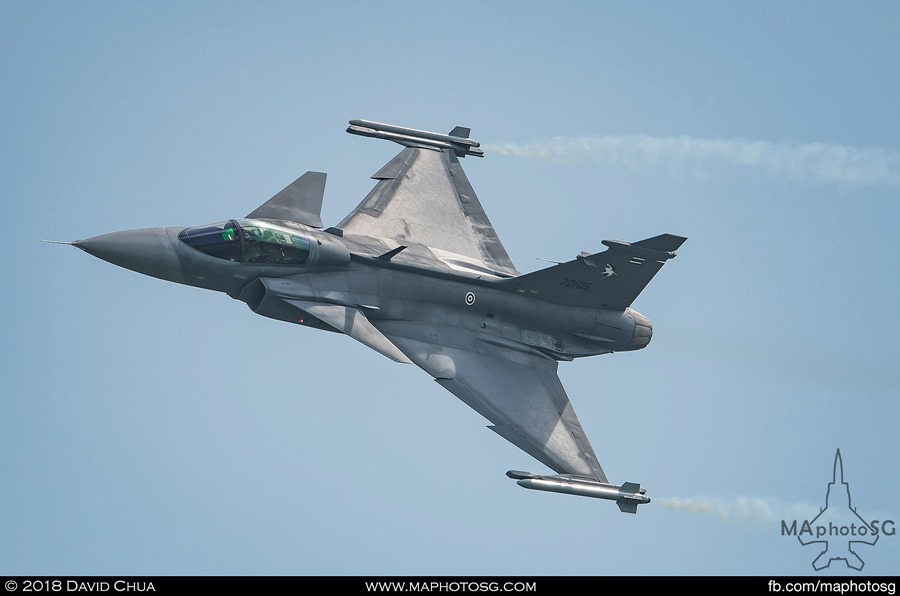 Royal Thai Air Force JAS 39C Gripen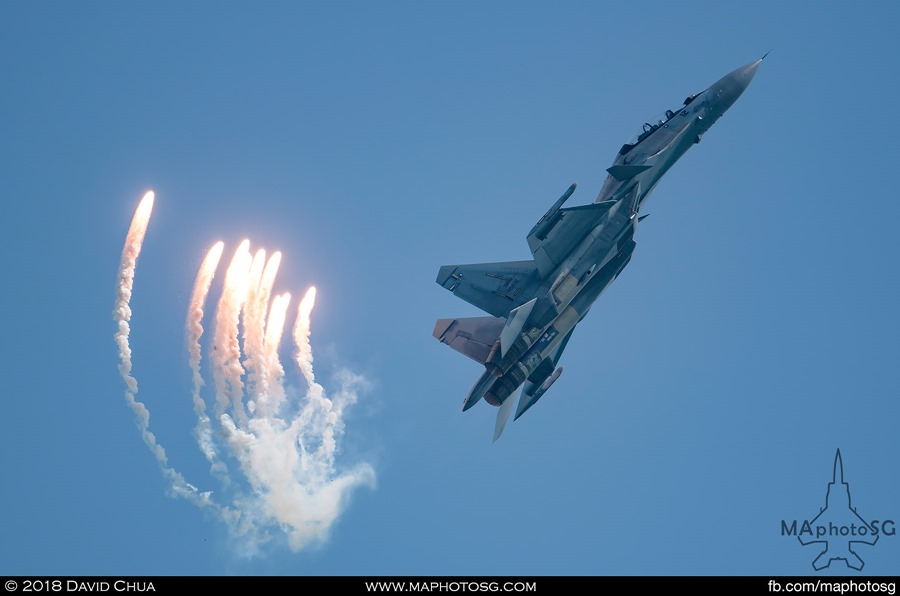 Royal Malaysian Air Force SU-30 MKM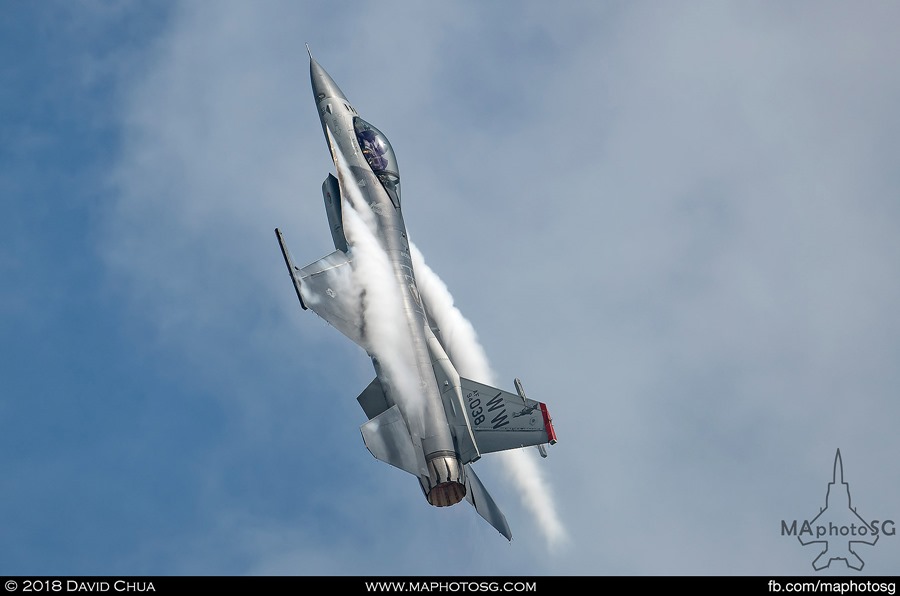 United States Air Force F-16CM Fighting Falcon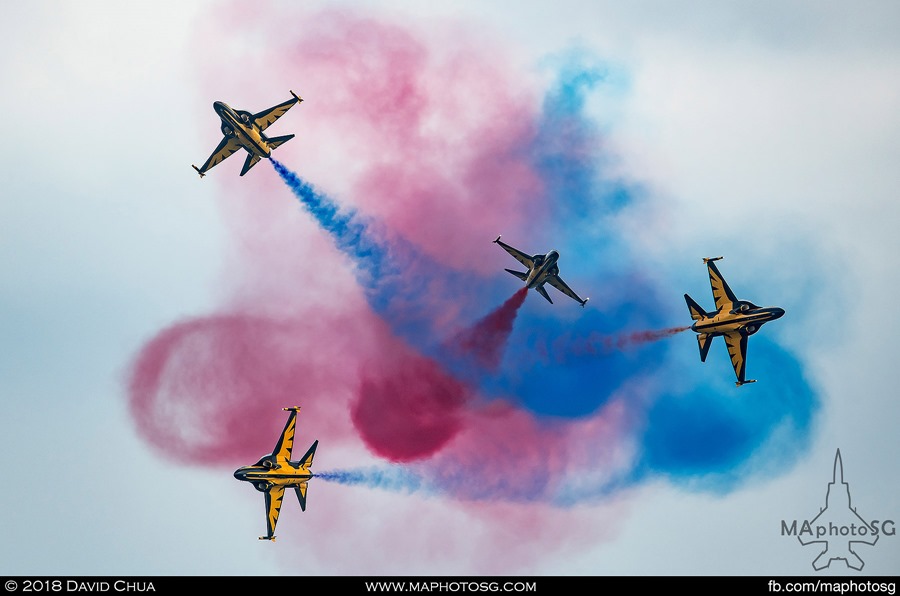 Republic of Korea Air Force Black Eagles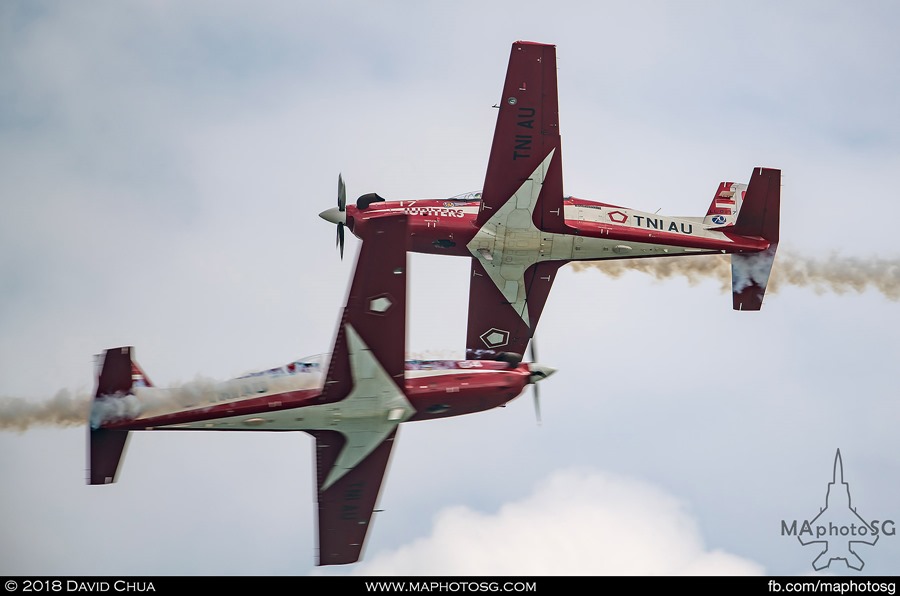 Indonesian Air Force Jupiter Aerobatic Team
RSAF@50
2018 marks the Golden Jubilee of the RSAF, and they will be putting up the RSAF50 Pavilion, and the static display will feature twice the number of RSAF assets as compares to part airshows. The aerial display team comprising of two F-16Cs and one F-15SG wil thrill audiences as they perform 15 breath-taking aerobatic manoeuvres in a 15-minute routine. This display will showcase the speed and power of the F-15SG as well as the agility and precision of the F-16Cs.
On 7 February, President Halimah Yacob will officially launch the RSAF50 celebrations and unveil the commemorative RSAF50 themed F-15SG. She will also be making the first contribution to the RSAF50 Mural, which will be also present at the subsequent RSAF50@Heartlands exhibitions.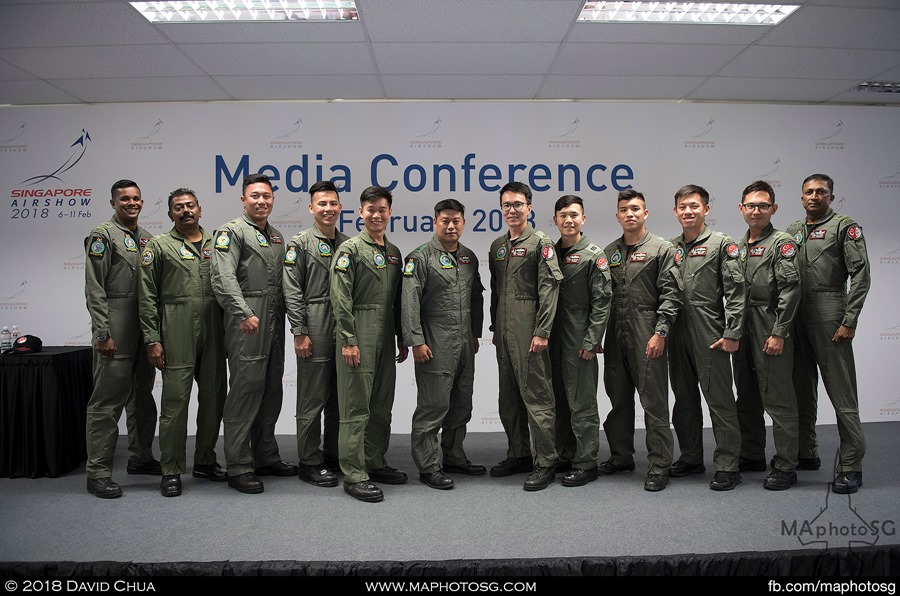 Republic of Singapore Air Force Aerial Display Team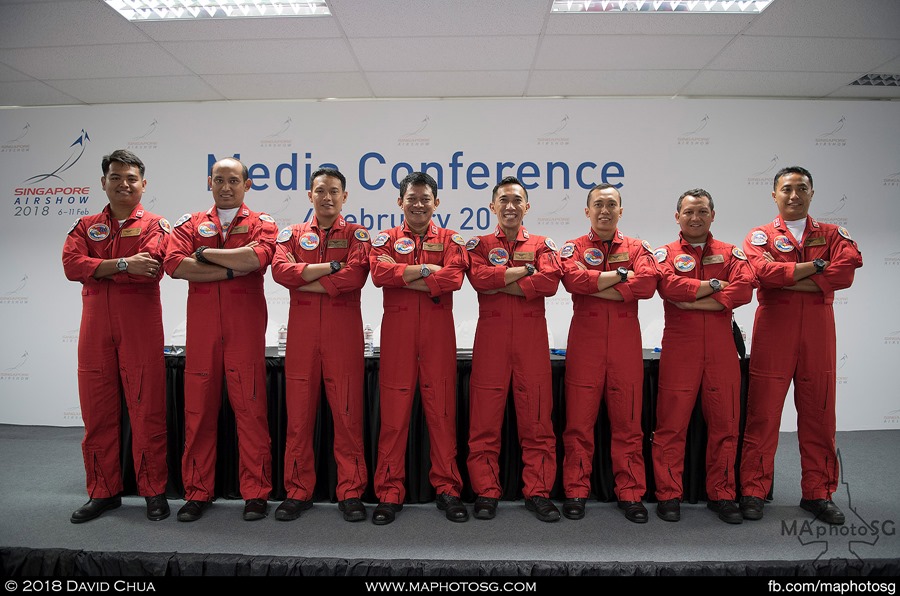 Indonesian Air Force Jupiter Aerobatic Team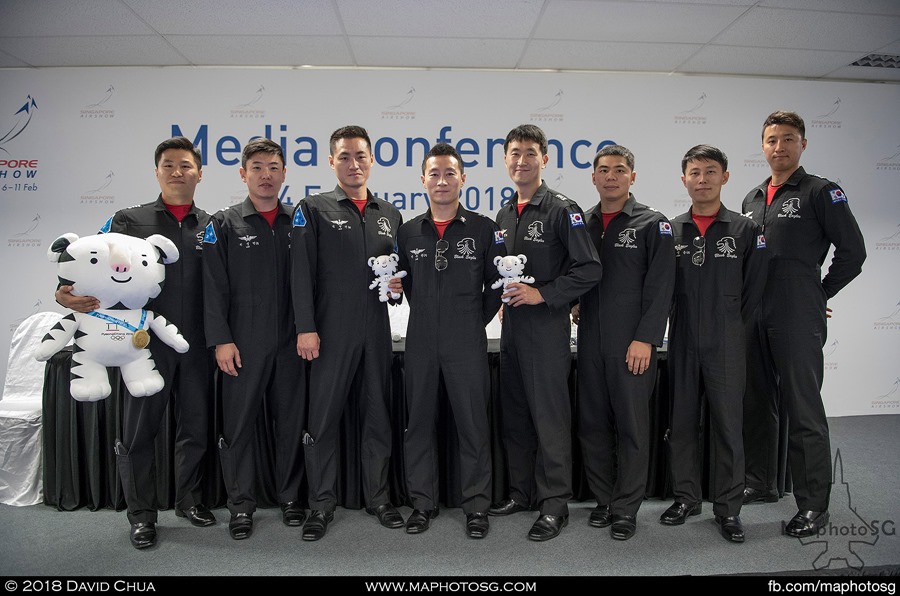 Republic of Korea Air Force Black Eagles Team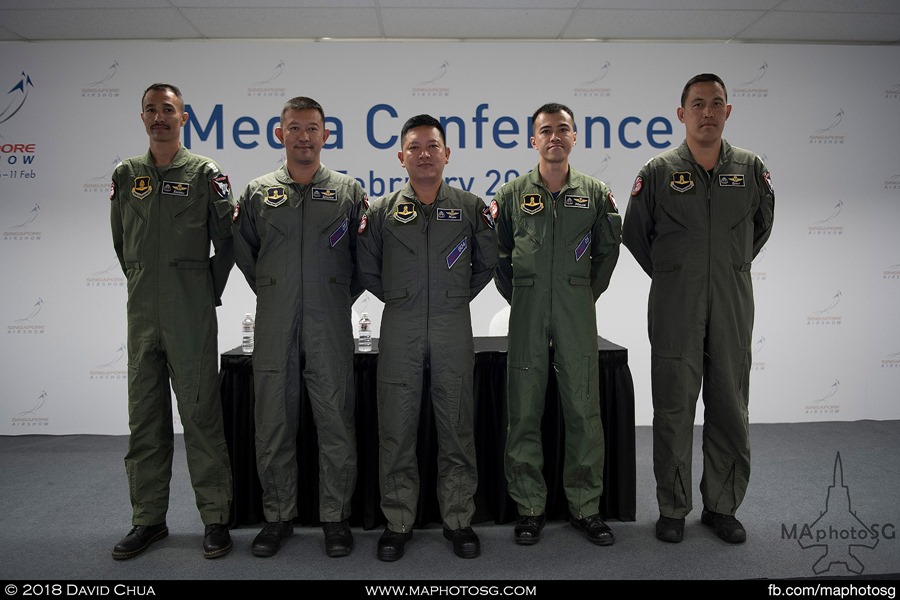 Royal Thai Air Force Team