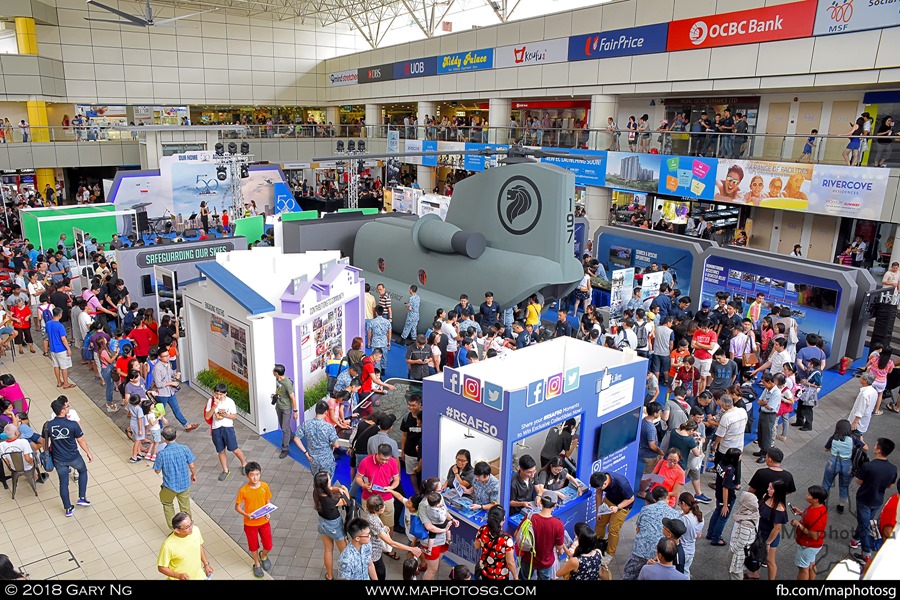 The Republic of Singapore Air Force (RSAF) held the RSAF50@Heartlands celebrations at its first stop at Toa Payoh's HDB Hub Atrium on the weekend of 10-11 March. Bringing a scaled down version of the RSAF50 Pavilion from the Singapore Airshow 2018, the event was launched by the Minister for Defence, Dr Ng Eng Hen, accompanied by the Chief of Air Force Major-General Mervyn Tan.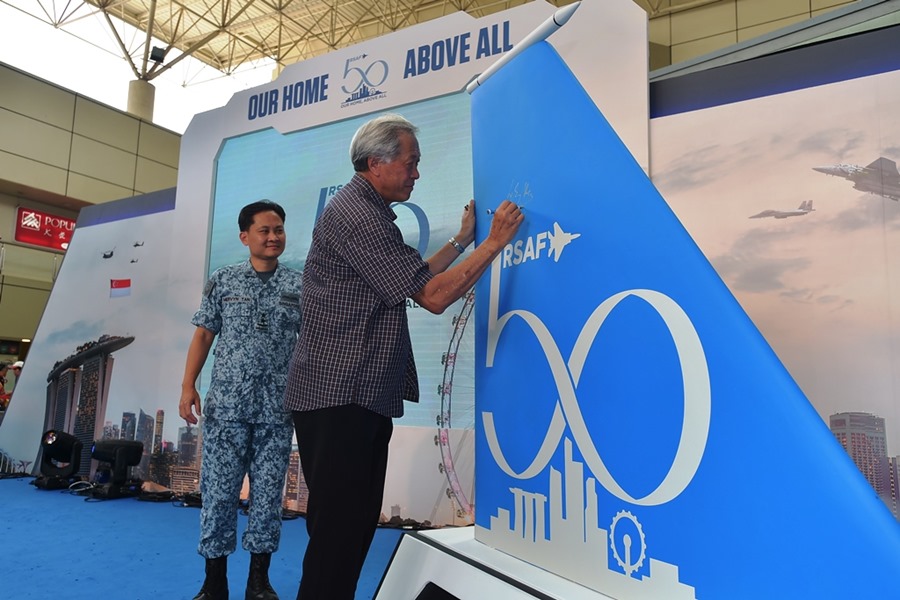 Minister for Defence, Dr Ng Eng Hen (right) and Chief of Air Force, Major-General Mervyn Tan, launching the RSAF50@Heartlands exhibition. (Photo credit: MINDEF)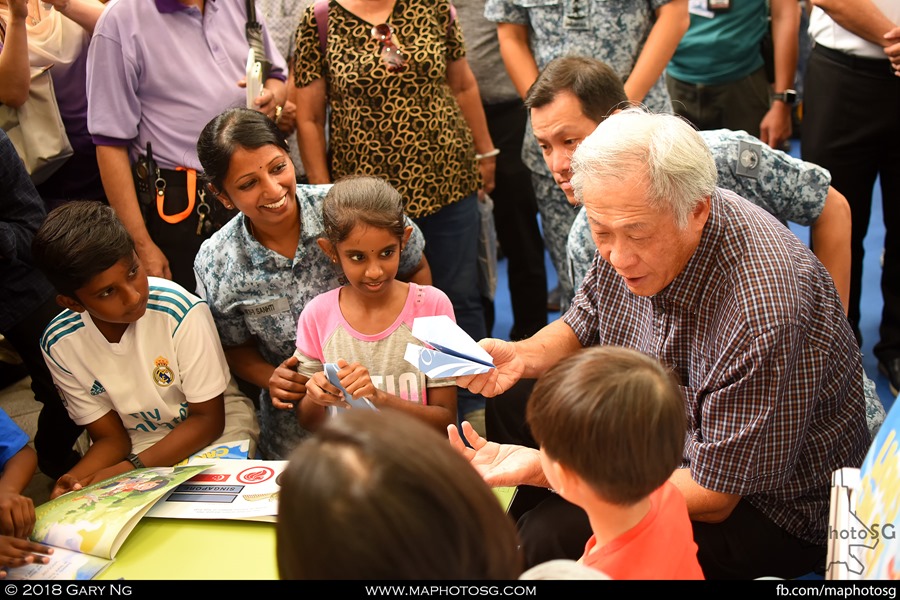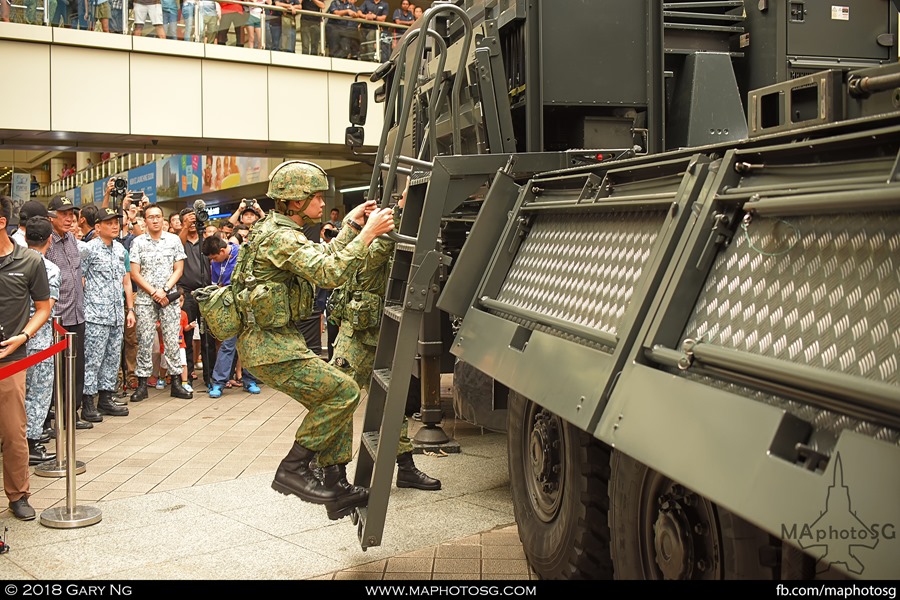 Visitors to the exhibition were able to interact with the airmen and women, and also learn about the history and current capabilities of the RSAF through information panels, simulators and interactive exhibits. Out in the open, the static display was helmed by the Rafael SPYDER (Surface-to-air Python-5 and DERby) GBAD (Ground-Based Air Defence), Cadillac Gage V-200 Commando with RBS-70 GBAD, the Elbit Hermes 450 (H-450) UAV (Unmanned Aerial Vehicle), and the I-HAWK (Improved Homing All the Way Killer) GBAD M-192 Launcher. Photo booths were also present to allow visitors to take photos of themselves against selected RSAF backgrounds, and submit them to the RSAF50 Mural, which will be present at all the subsequent heartlands venues. For the young visitors, in addition to kid-friendly activities such as flight simulators and the mini-uniform photo booth, the RSAF also launched a 34-page children's activity book, Lions Can Fly, which comes with five acitivities such as Connect-the-Dots and paper planes.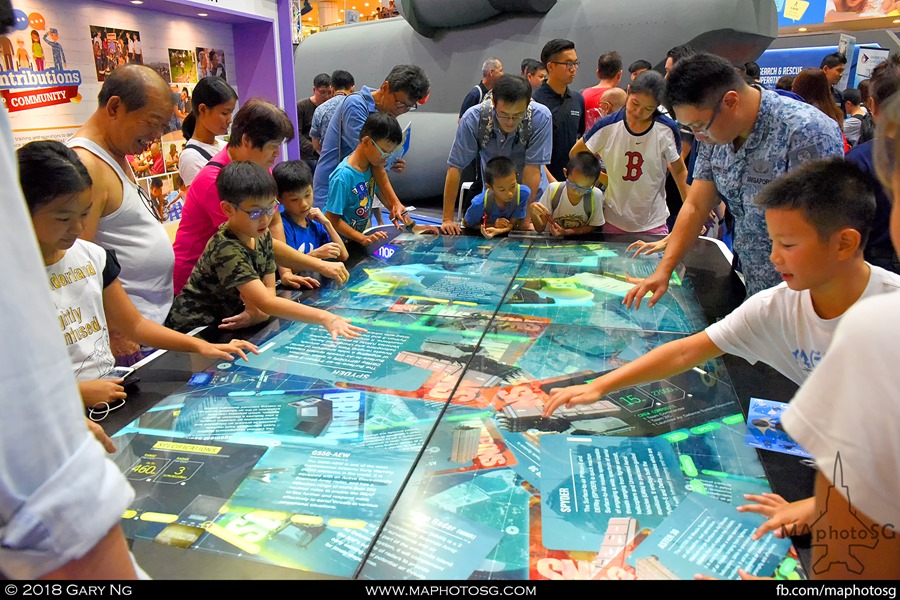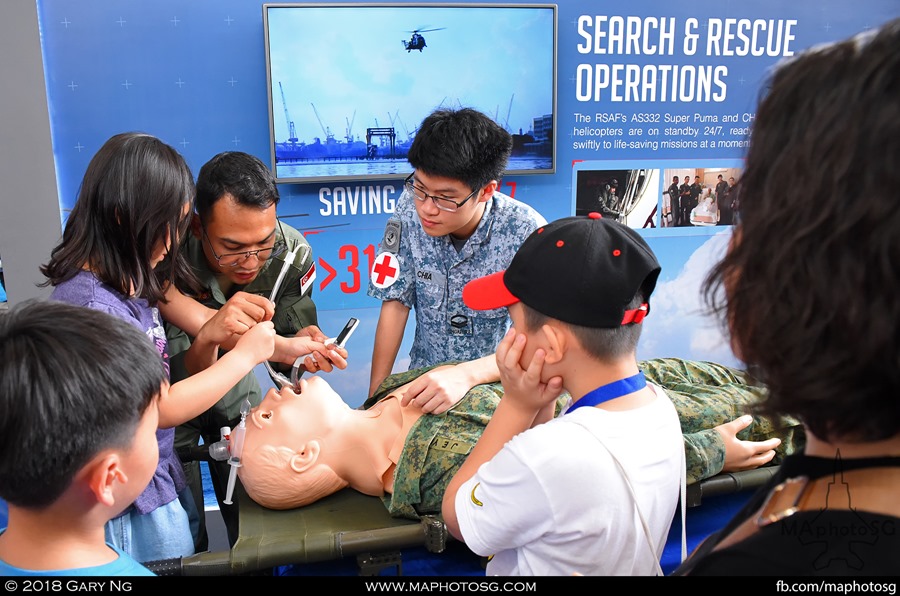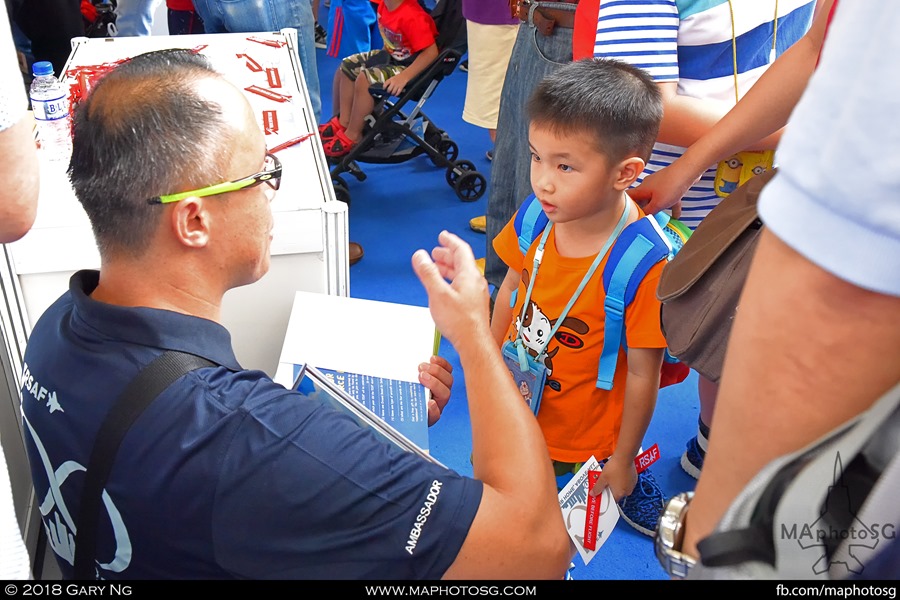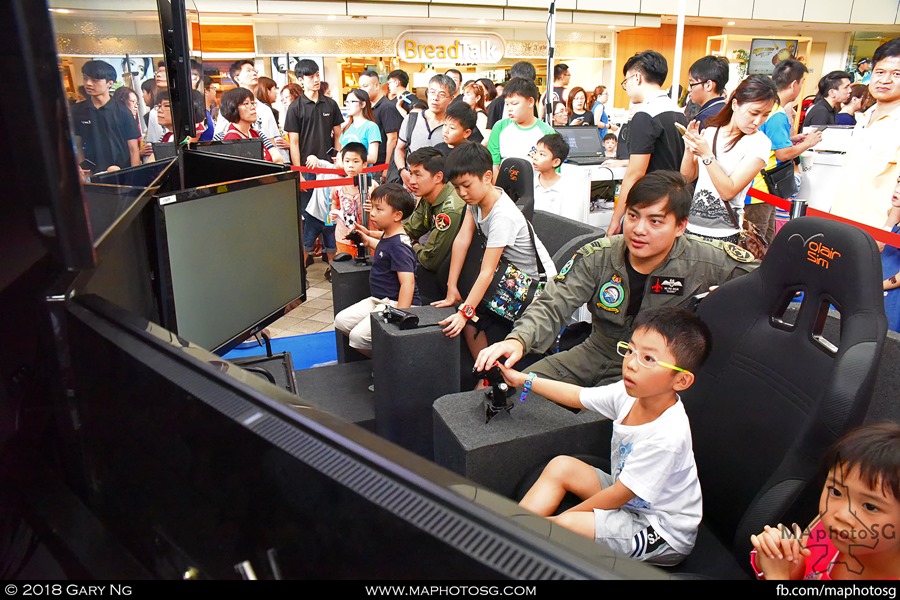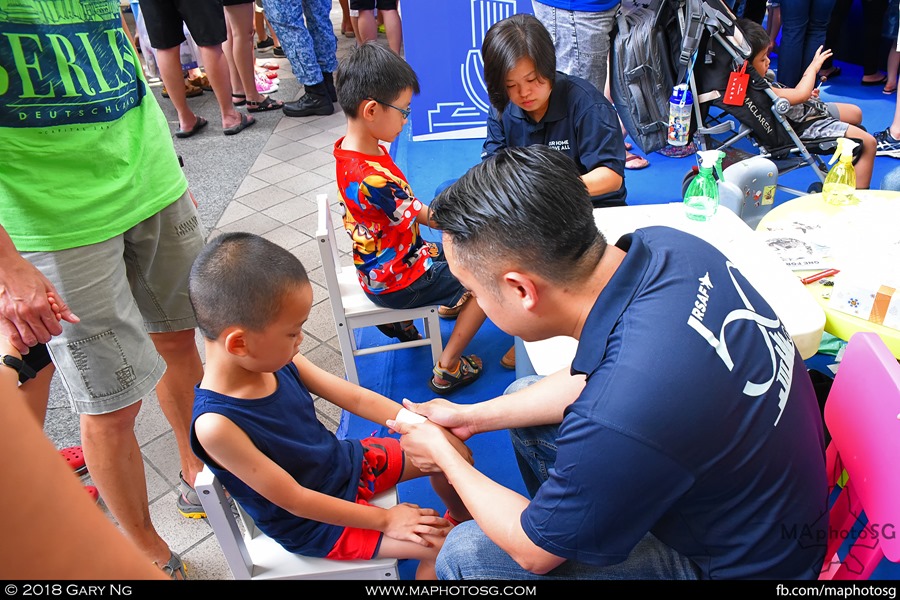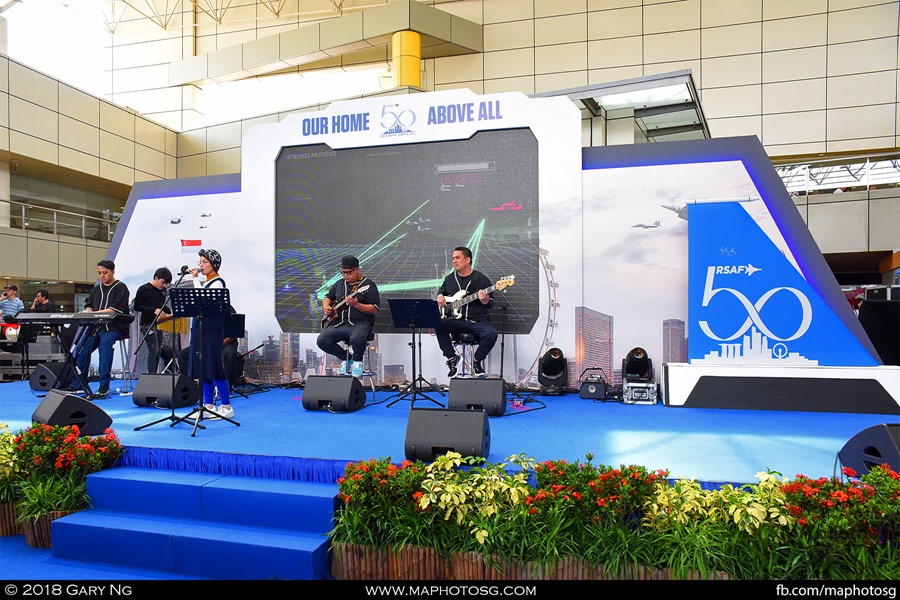 "We hope that through the RSAF50@Heartlands, we can show our appreciation to fellow Singaporeans for their strong support through the years and at the same time, pay tribute to all past and present airmen and women for their dedication and contributions in defending Singapore", said Colonel Ho Yung Peng, Deputy Chairman of the RSAF50@ Heartlands Organising Committee, at the launch.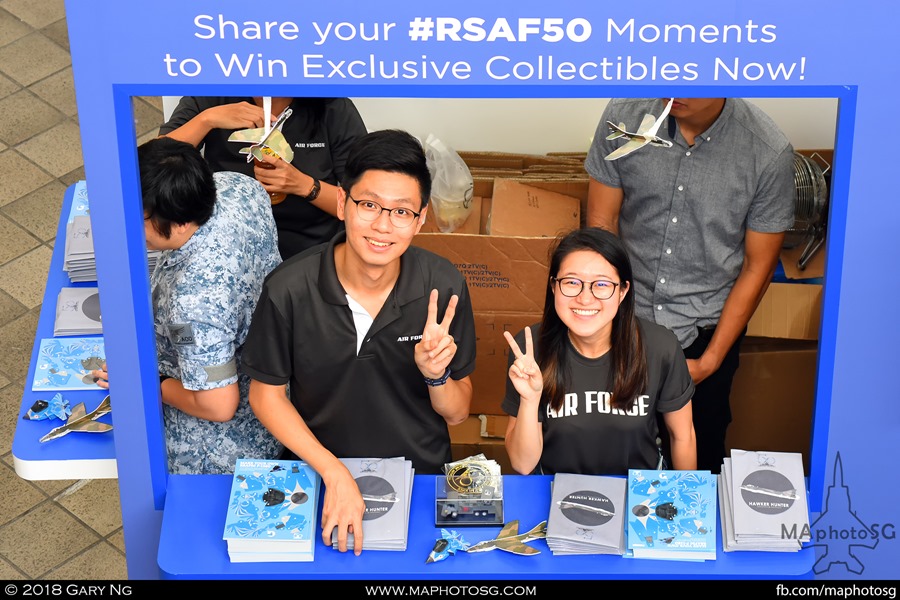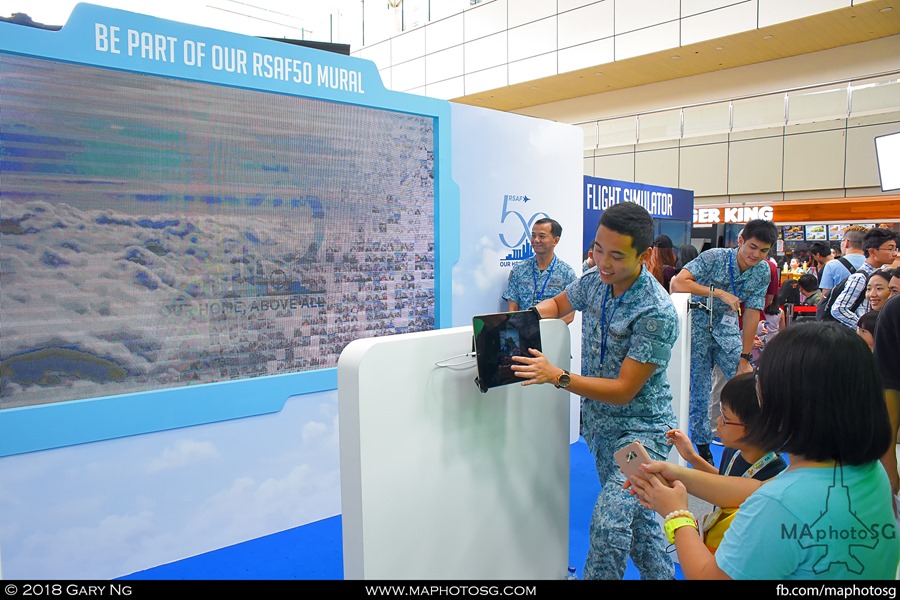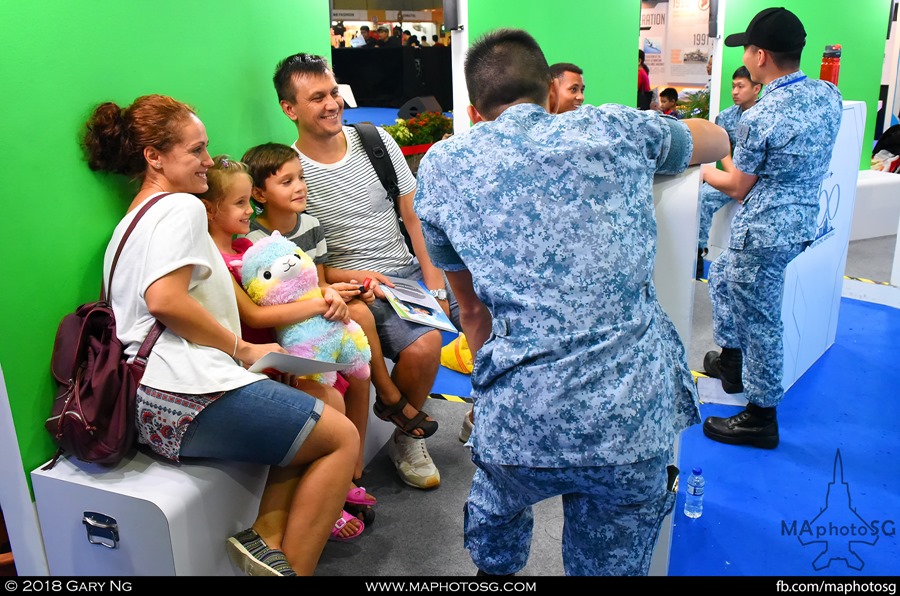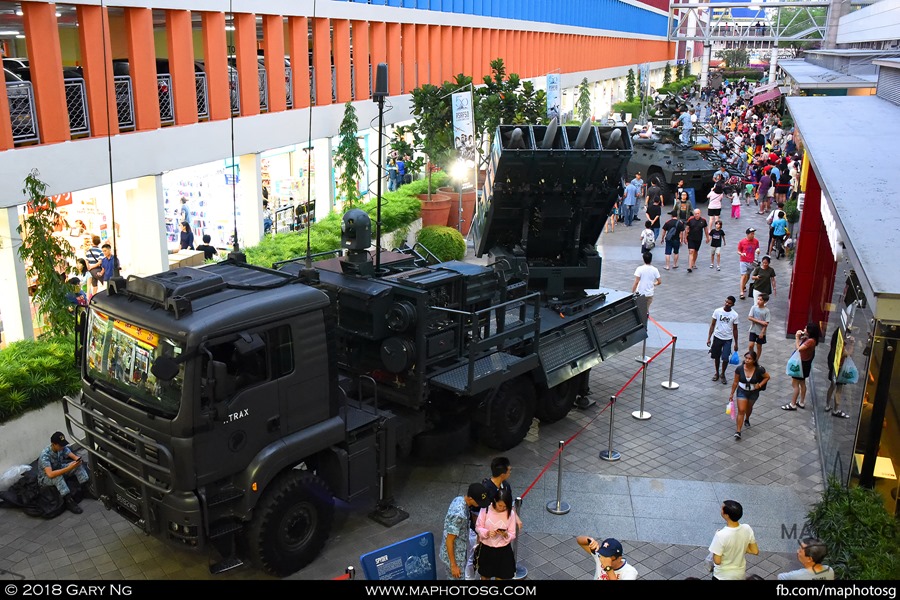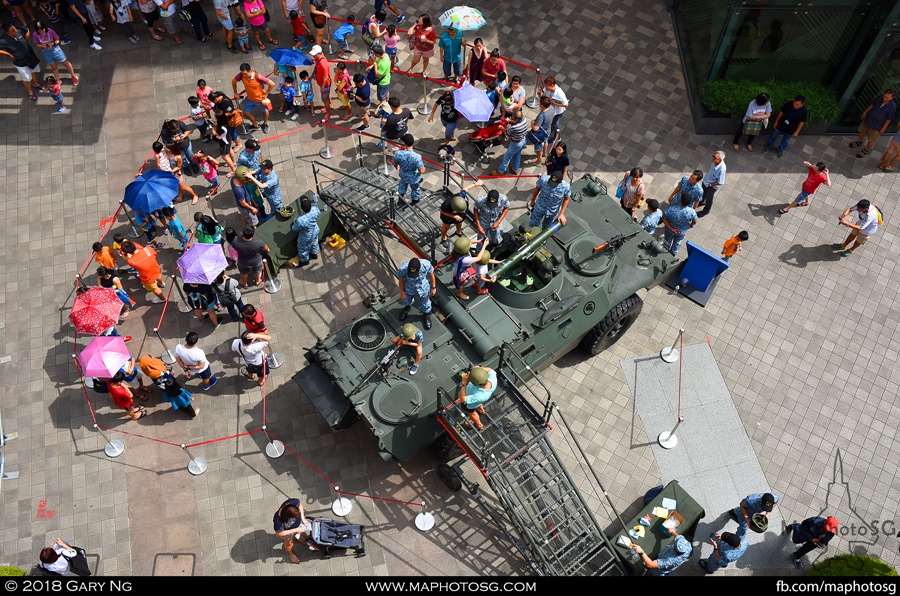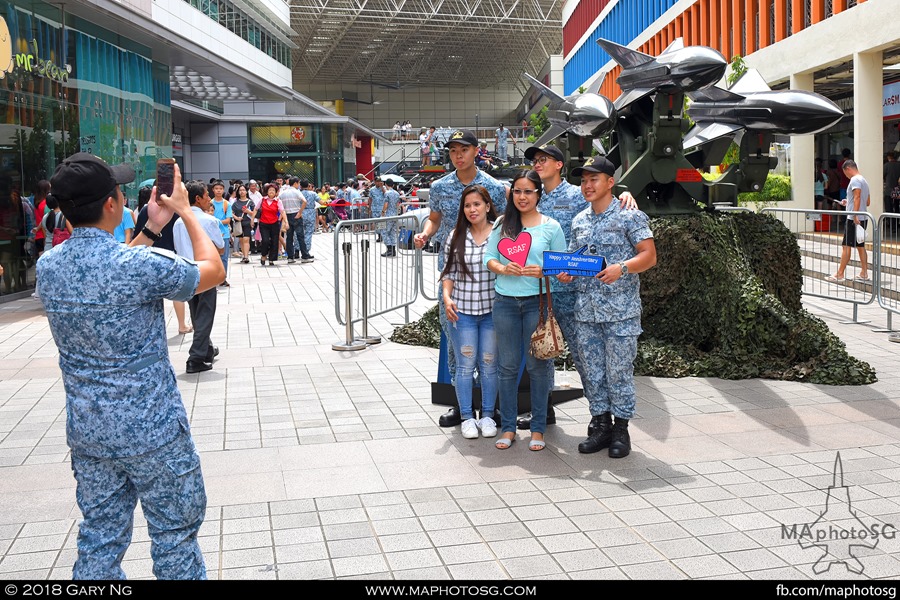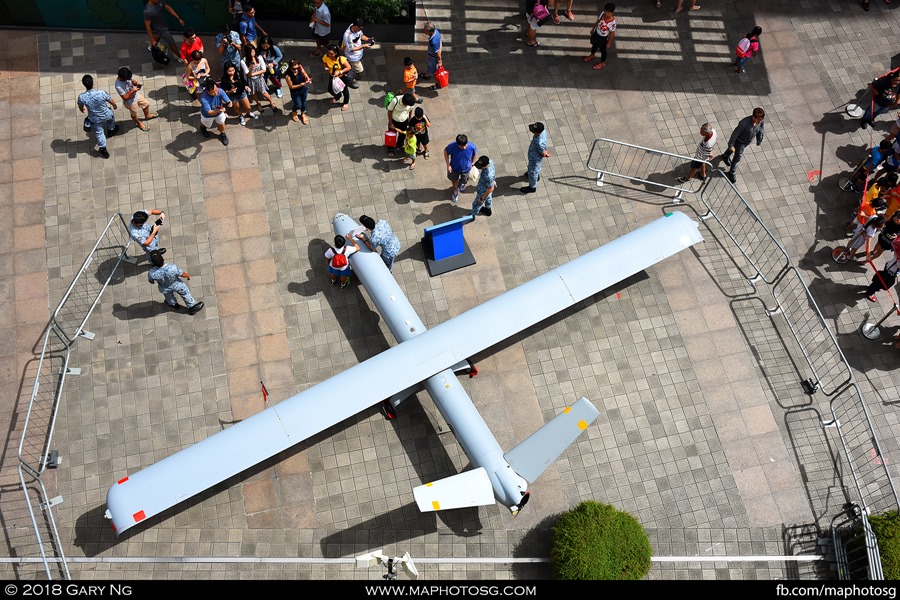 Exclusive: Behind the Scenes
While Singapore slumbered on a late Sunday night, the RSAF was busy dismantling and moving out the static exhibits, ready to be displayed for the next heartlands exhibition. MAphotoSG was on site to observe and photograph the hard work of the RSAF personnel as they worked till the early hours of Monday morning.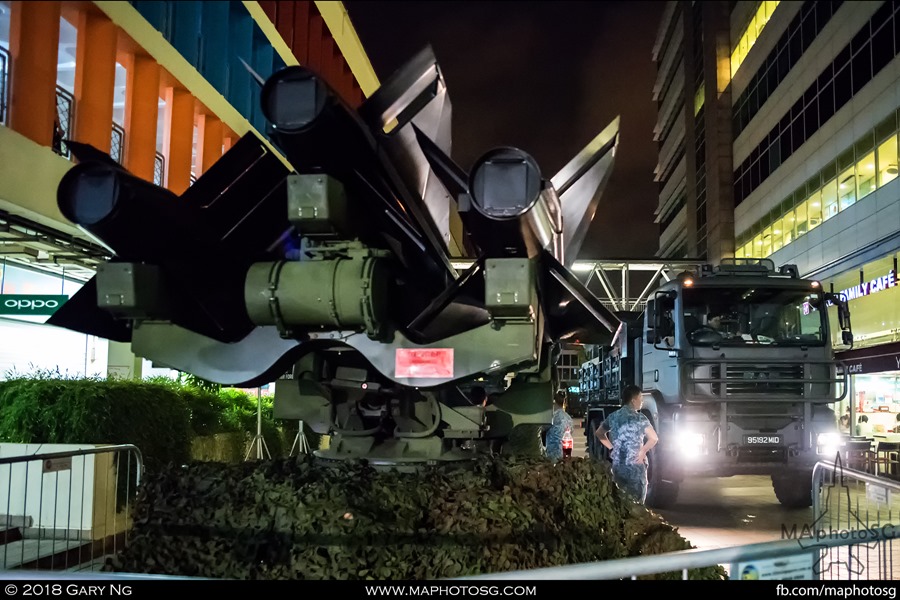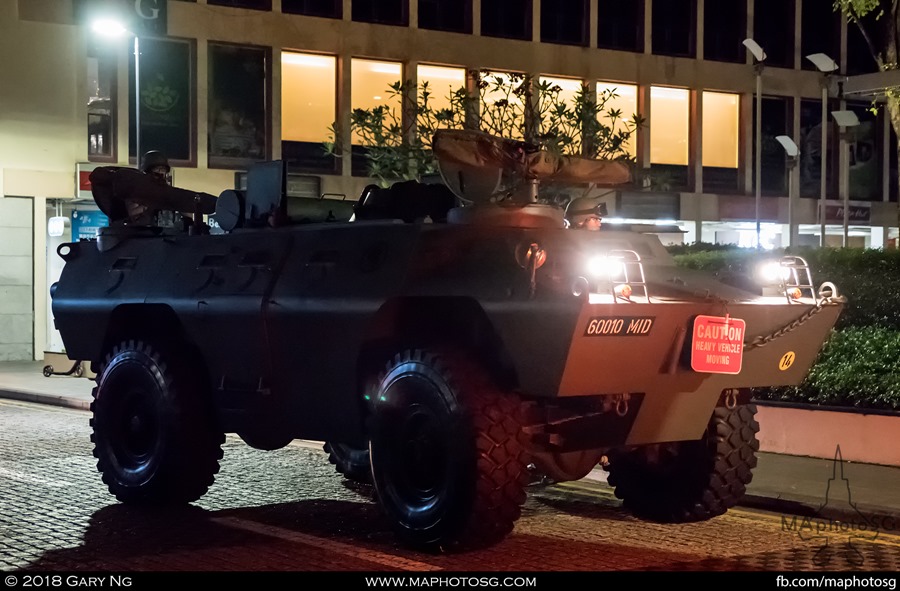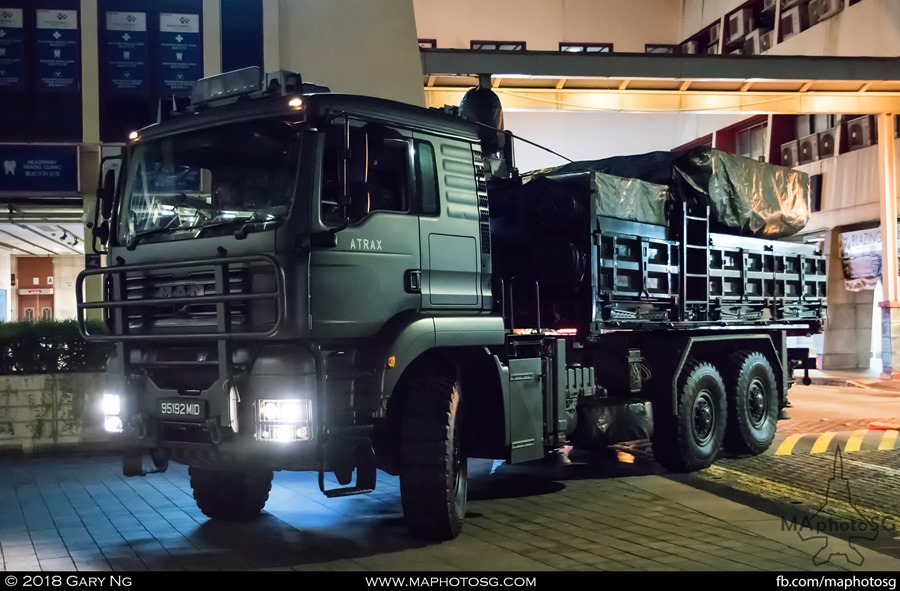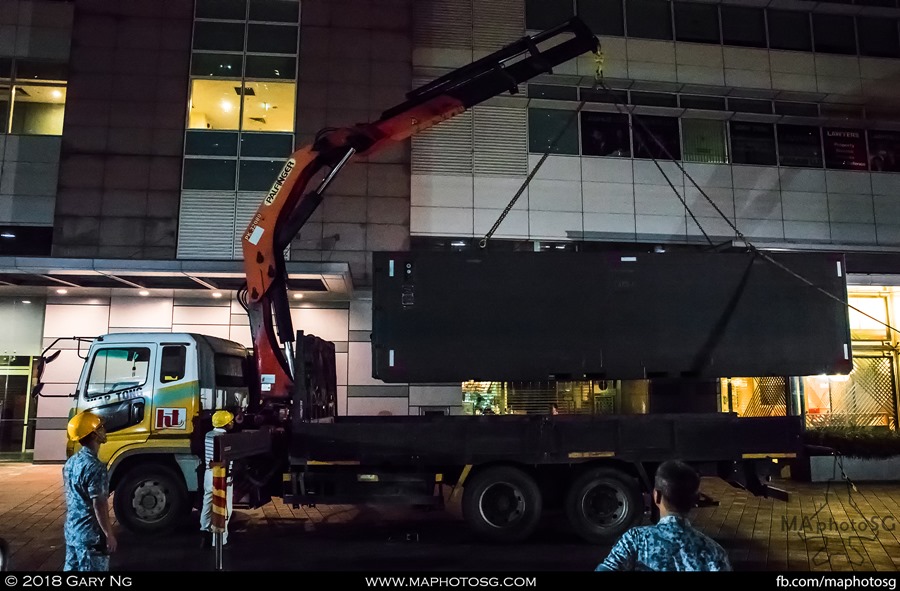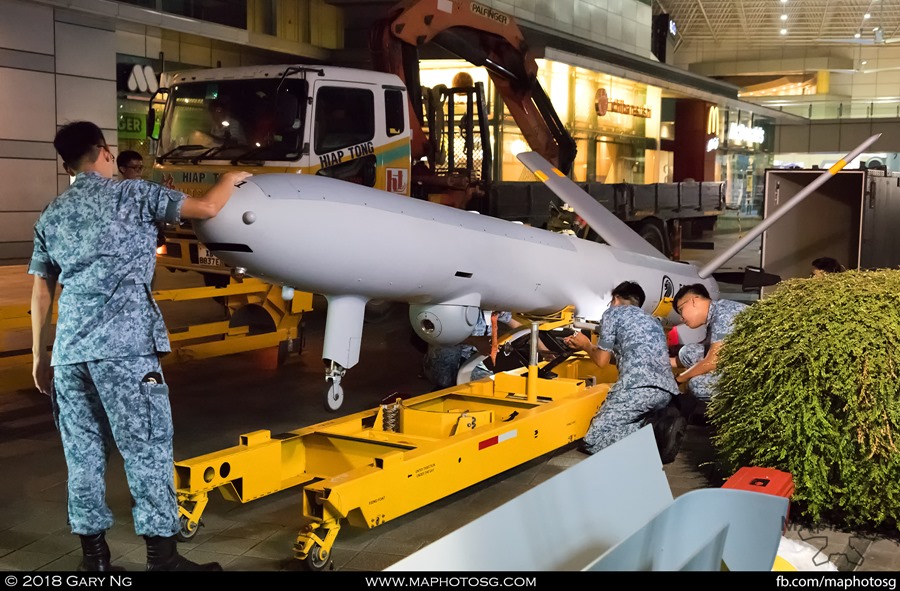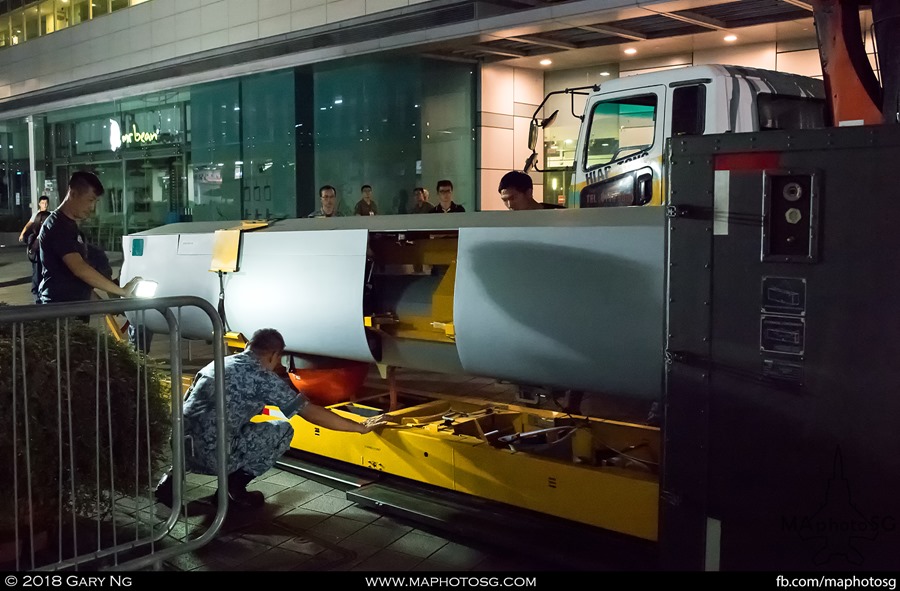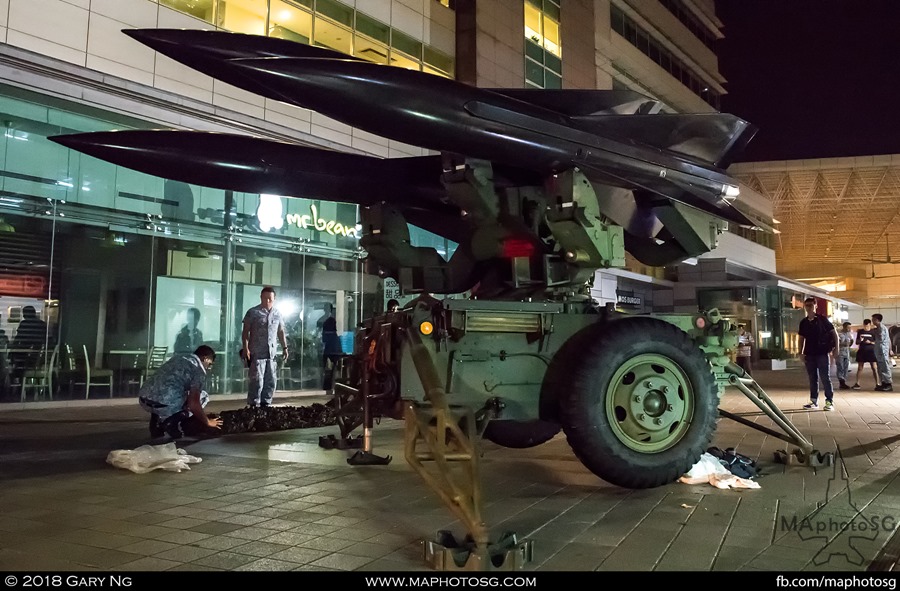 Catch the next RSAF50@Heartlands exhibition on the following dates:
Sembawang – 31 Mar / 1 Apr
Punggol – 14-15 Apr
Bedok – 12-13 May
Jurong East – 26-27 May