PHOTO FEATURE | 32 IMAGES
---
In this second part of our two part series, we would be featuring all the military aviation that were on static display from the Singapore Airshow 2018. The Static Aircraft Display Area boasted about 60 aircraft from various manufacturers and air forces. A huge chunk of the space was taken up by the home air force, The Republic of Singapore Air Force (RSAF) who are celebrating it's fifty years anniversary. They were displaying almost every asset in their inventory and had many fighter aircraft and helicopters with doors and cockpits wide open for visitors to sit and touch.
Apart from the RSAF, we saw mulitple assets from the United States Air Force (USAF), United States Navy (USN) and the United States Marine Corp (USMC) with a pair of Lockheed Martin F-35B Lightning IIs making a first appearance in an airshow. Other air forces participating was the Royal Australian Air Force (RAAF), Royal Malaysian Air Force (RMAF), Royal Thai Air Force (RTAF) and finally Chengdu Aircraft Industry Group (CAIG).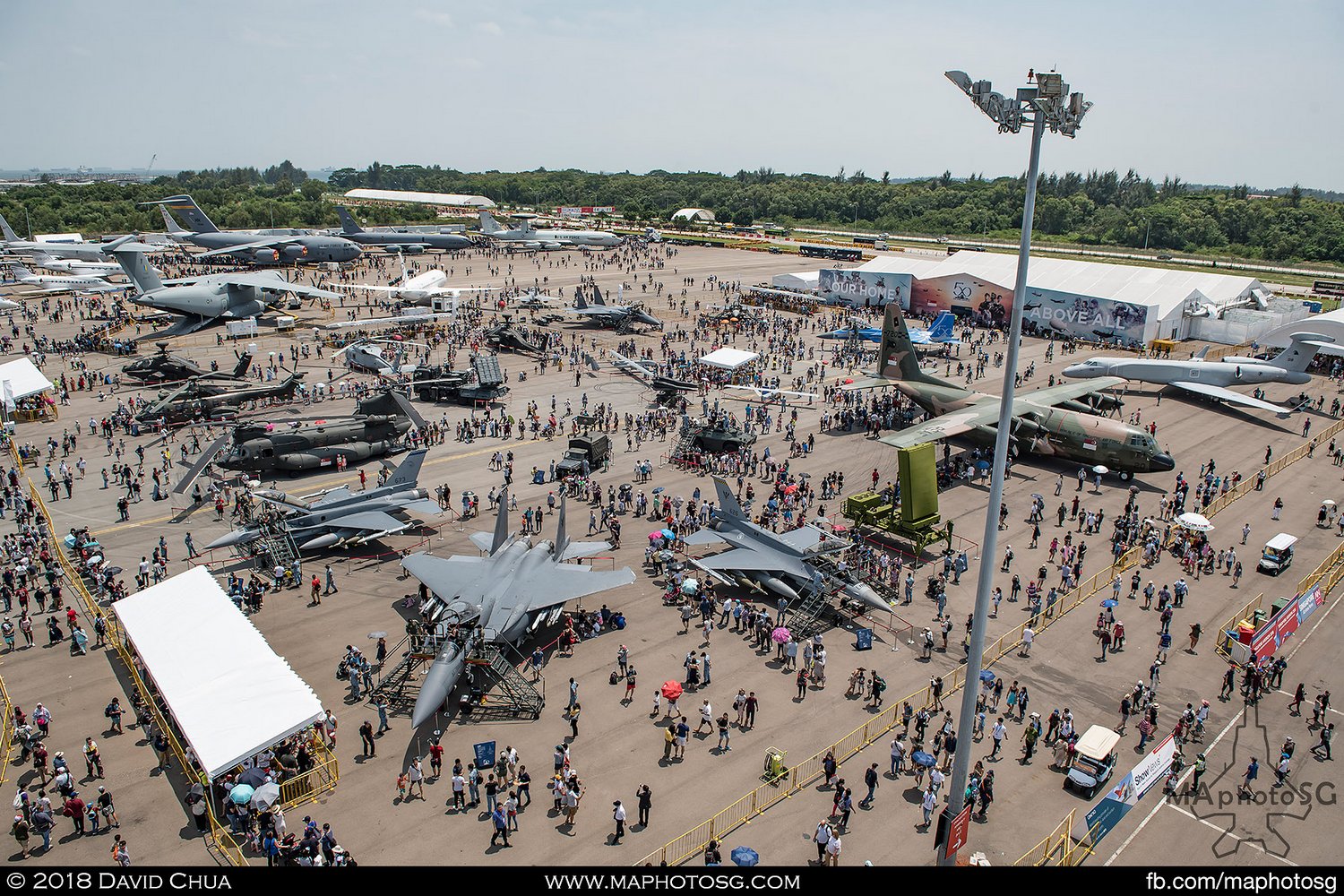 1. RSAF Static Display Area showing all the assets on display.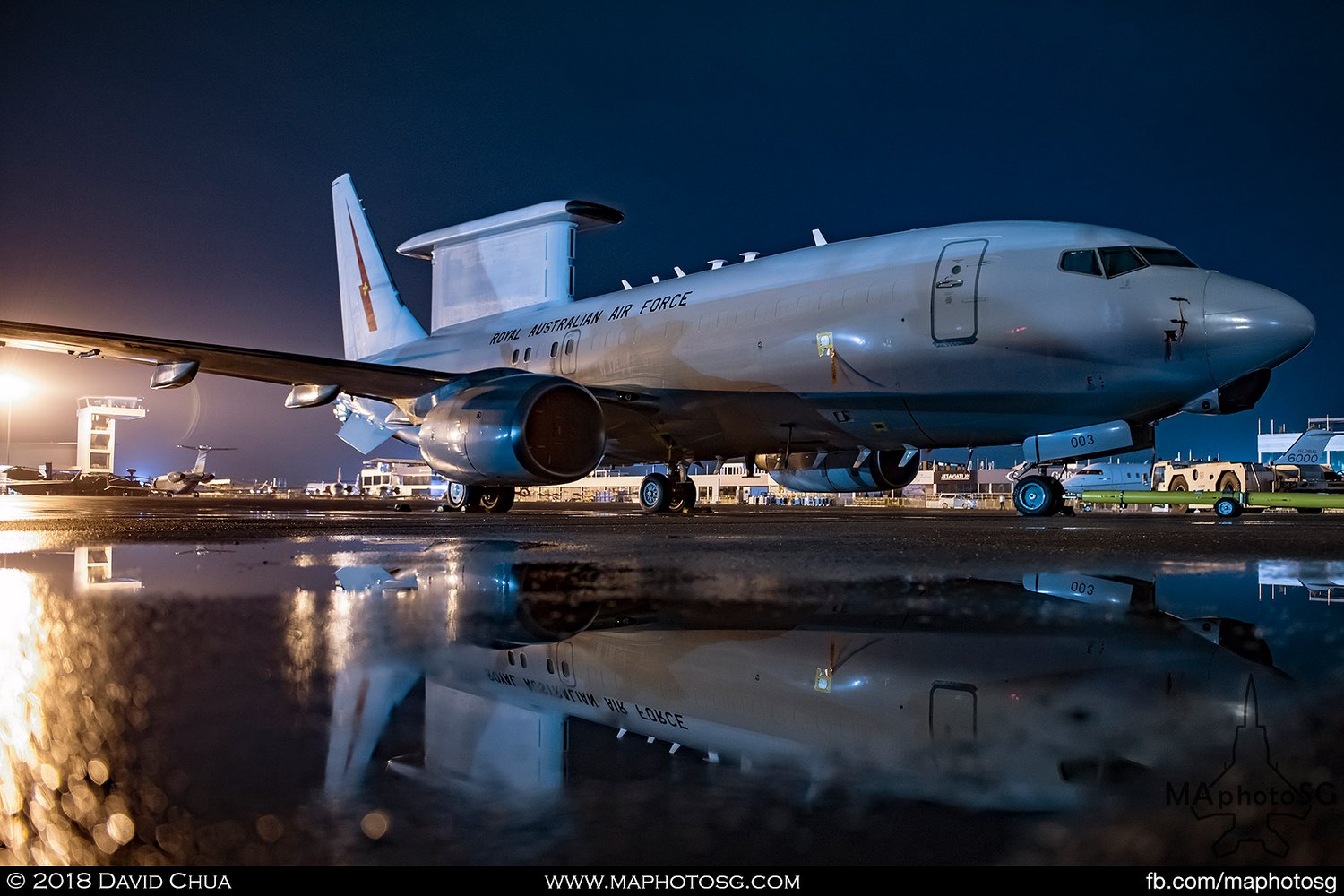 2. RAAF No 2 Sqn Boeing E-7A Wedgetail (A30-003)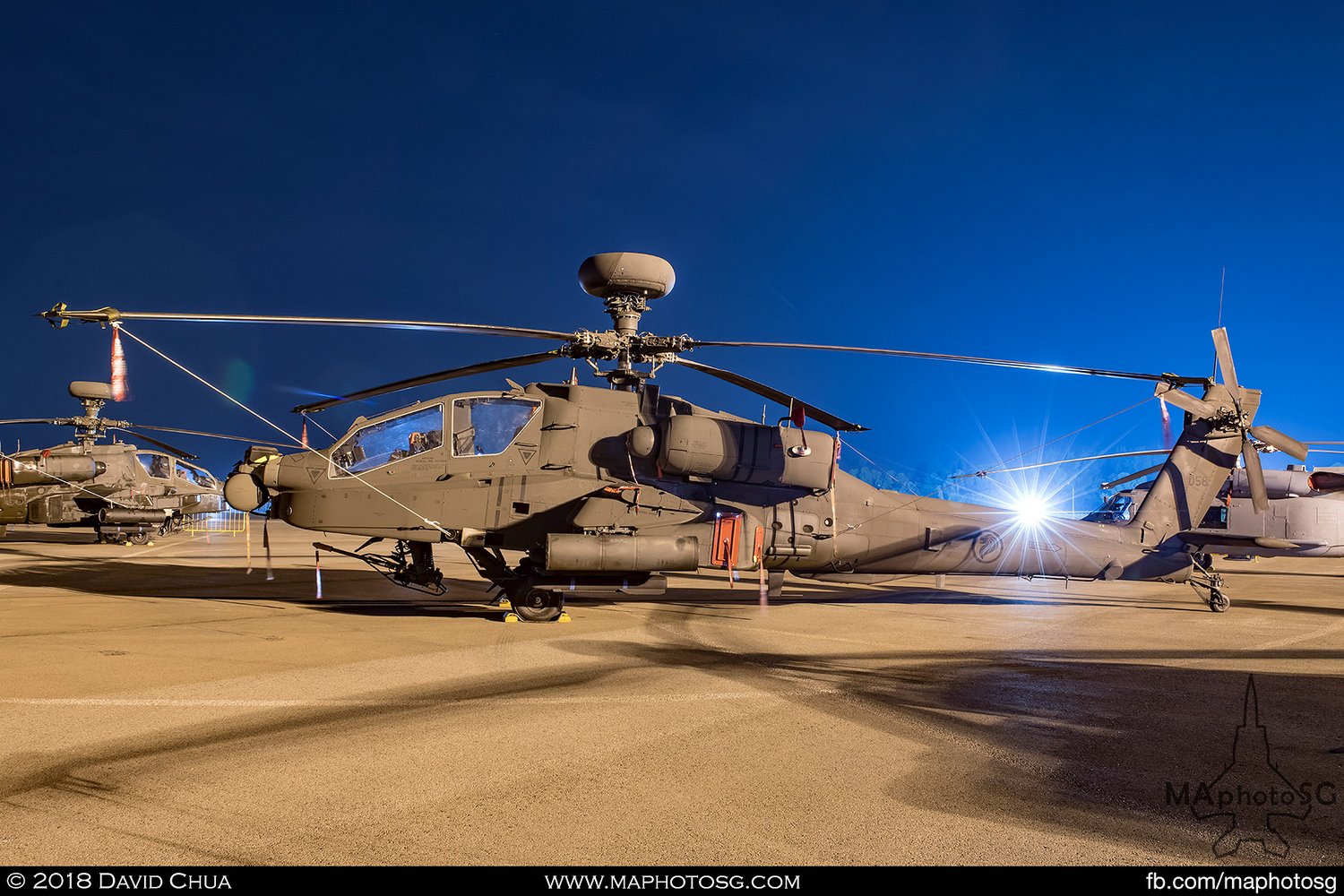 3. RSAF 120 Sqn Boeing AH-64D Apache Longbow (058)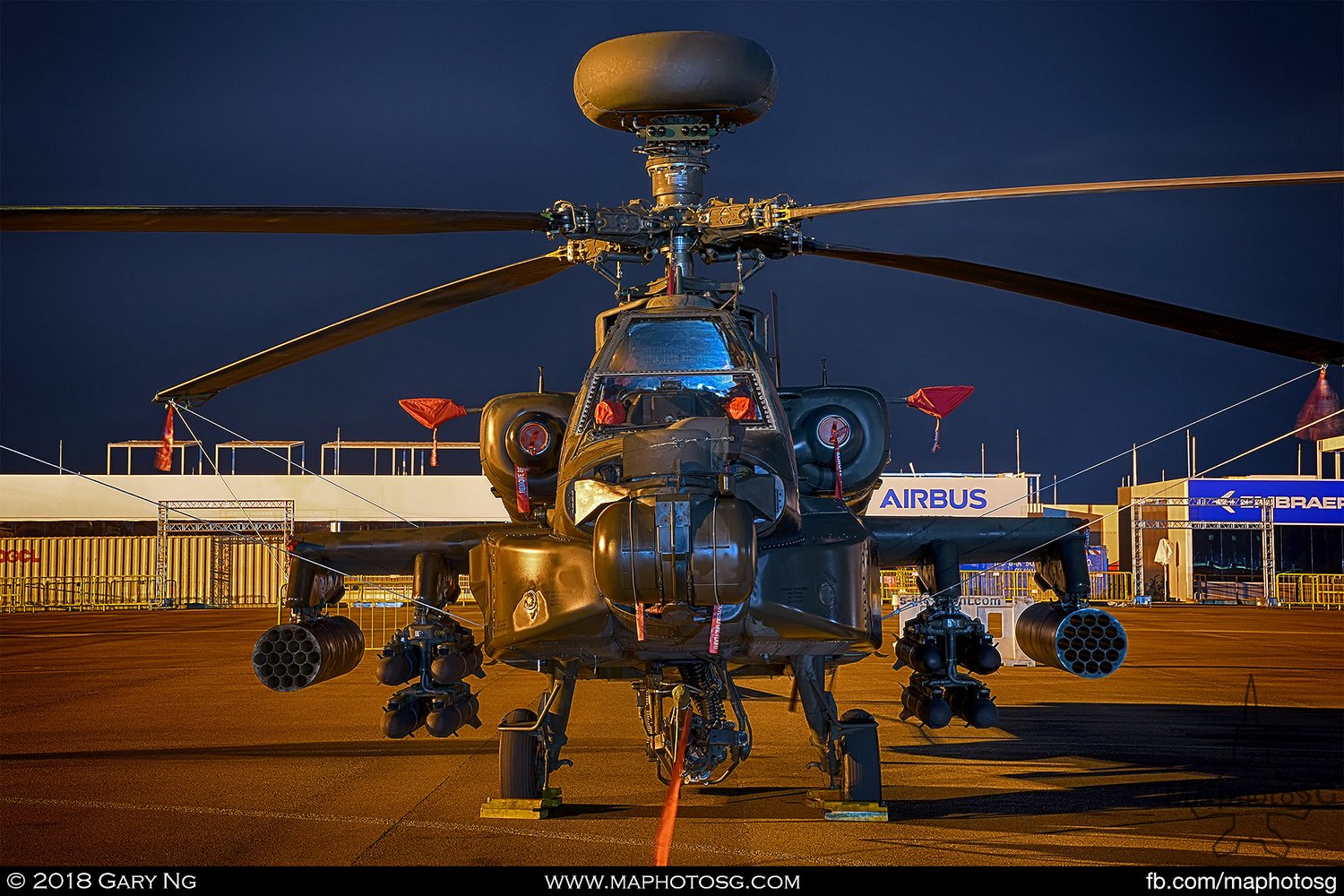 4. RSAF 120 Sqn Boeing AH-64D Apache Longbow (060)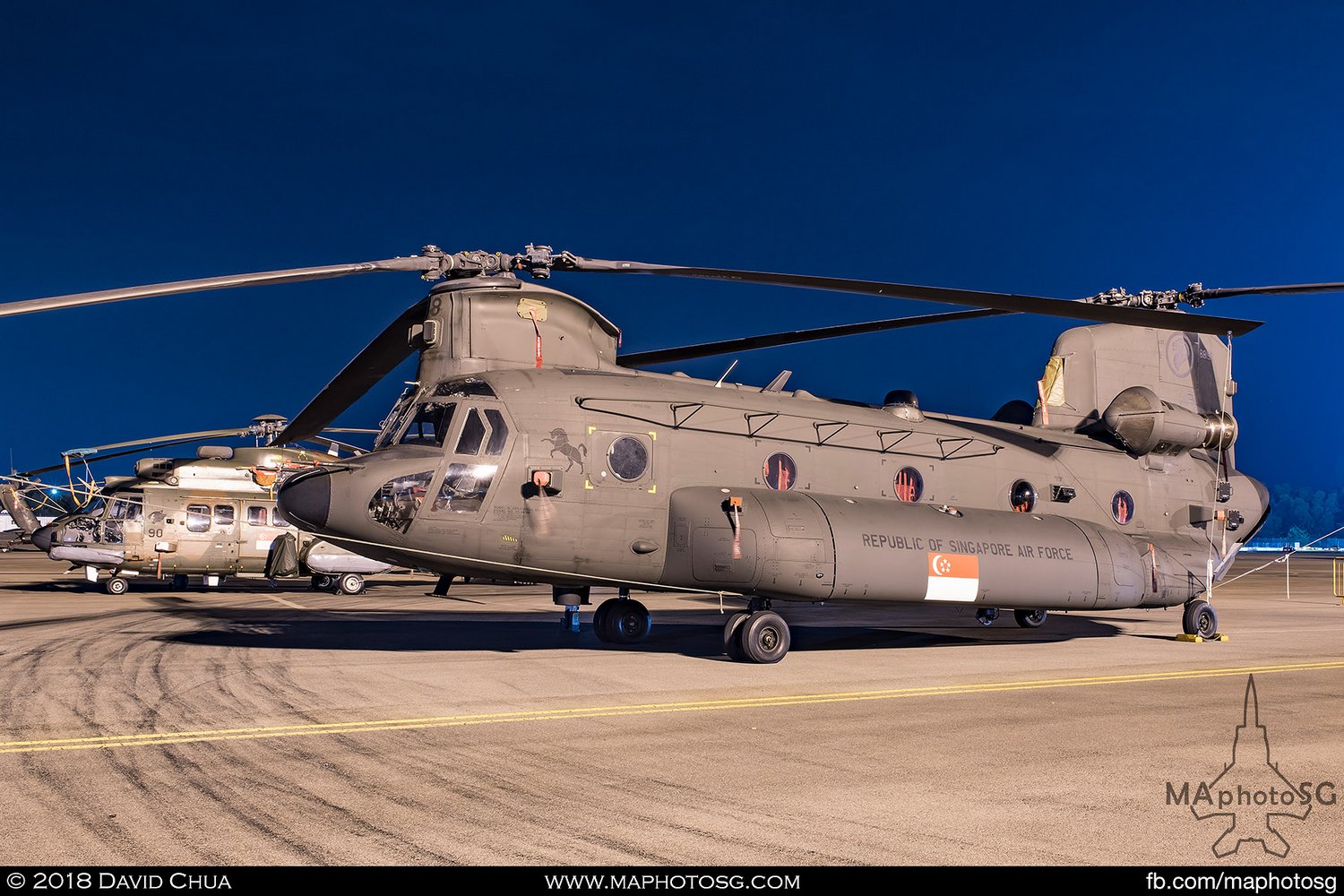 5. RSAF 127 Sqn Boeing CH-47SD Chinook (88198)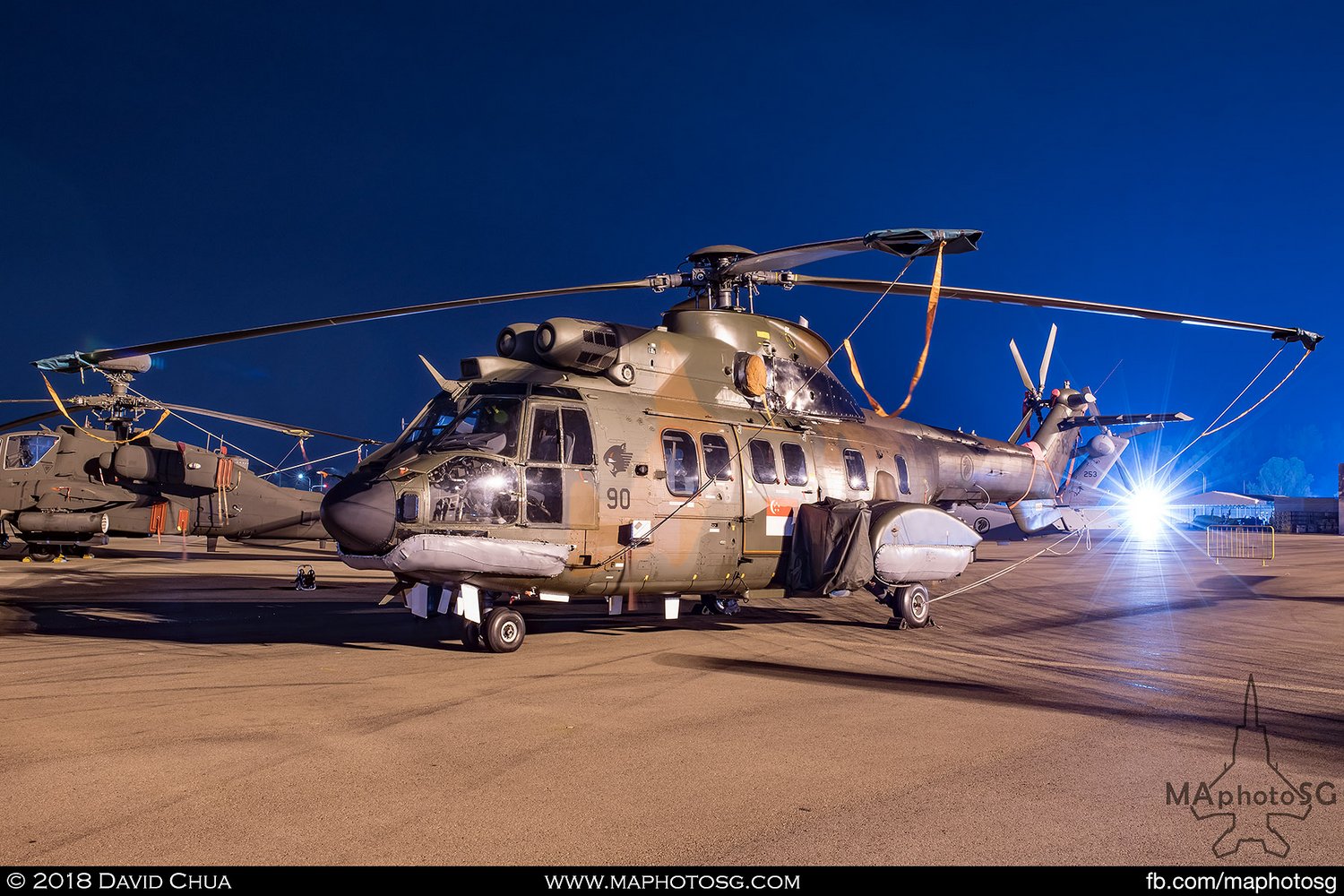 6. RSAF 125 Sqn Eurocopter AS332M Super Puma (290)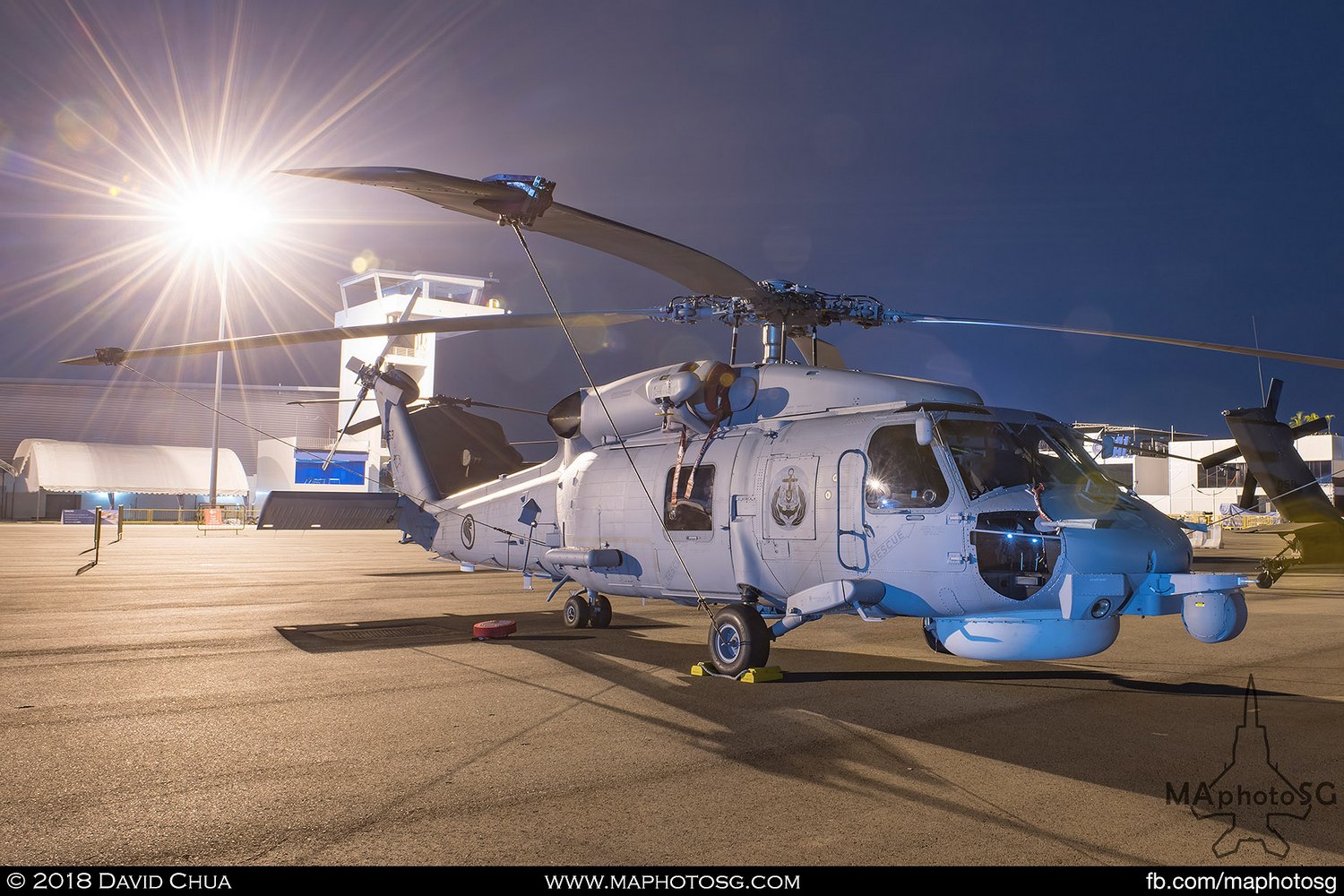 7. RSAF 123 Sqn Sikorsky S-70B Seahawk (253)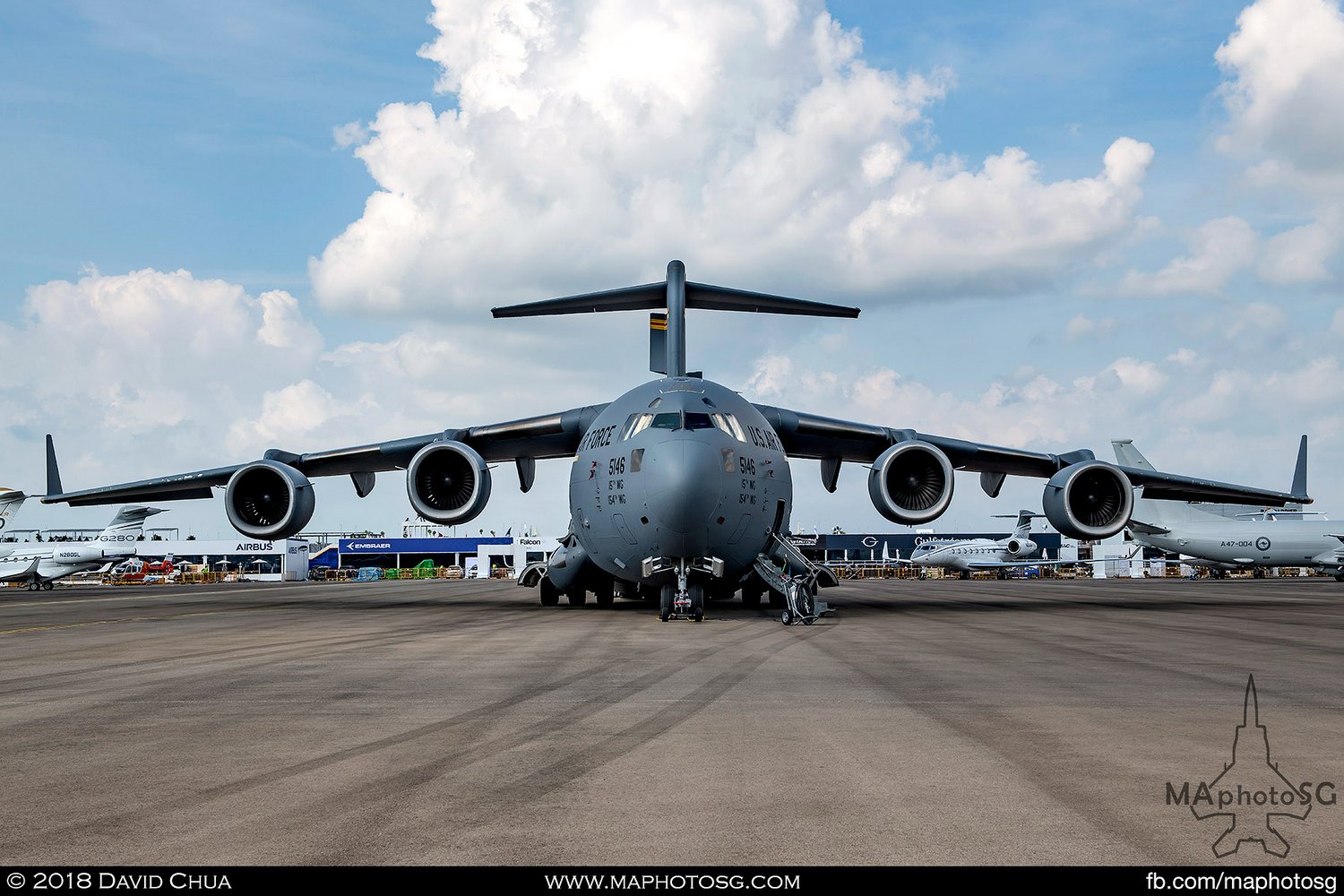 8. USAF 154th WG Boeing C-17A Globmaster III (05-5146)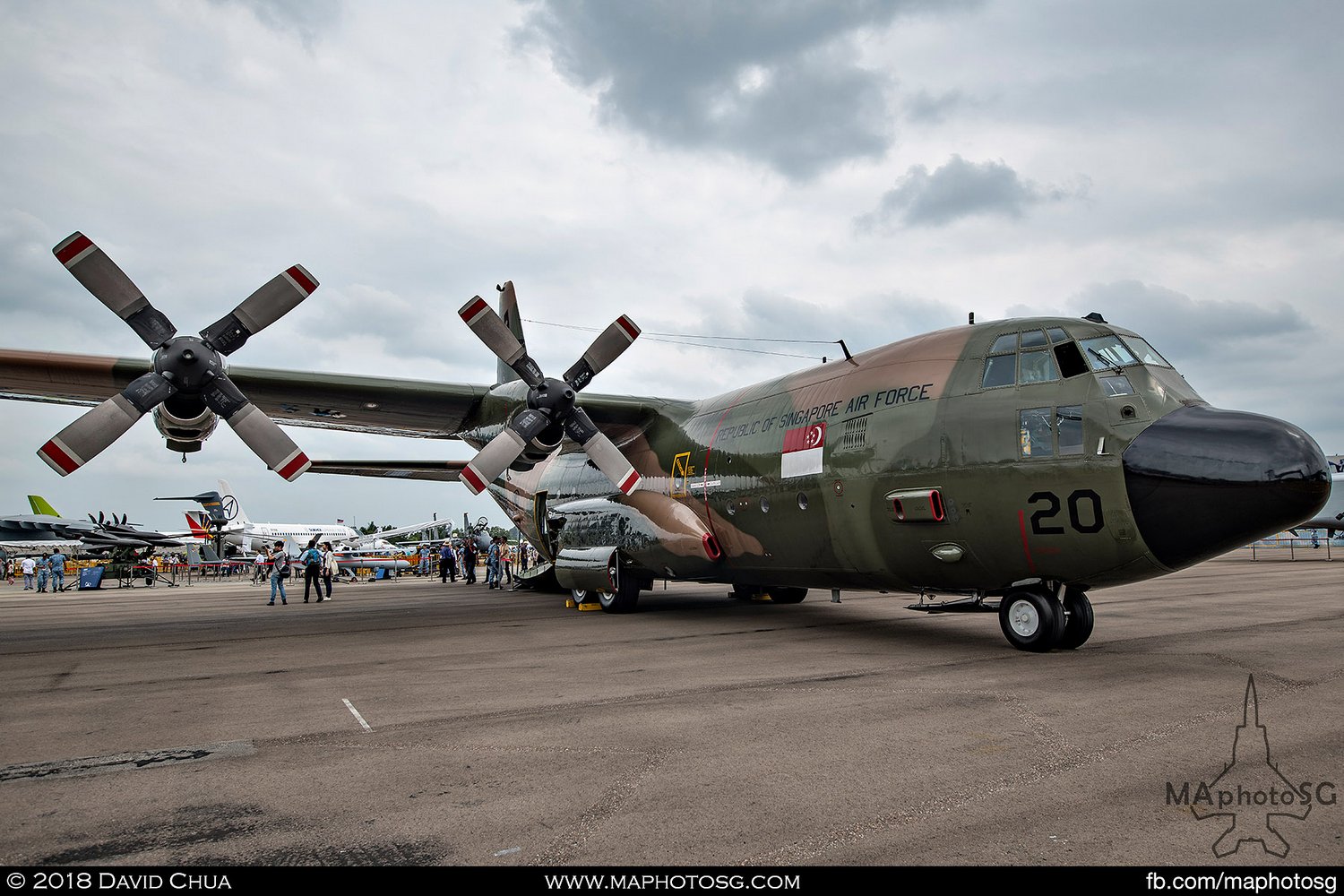 9. RSAF 122 Sqn Lockheed Martin KC-130B Hercules (720)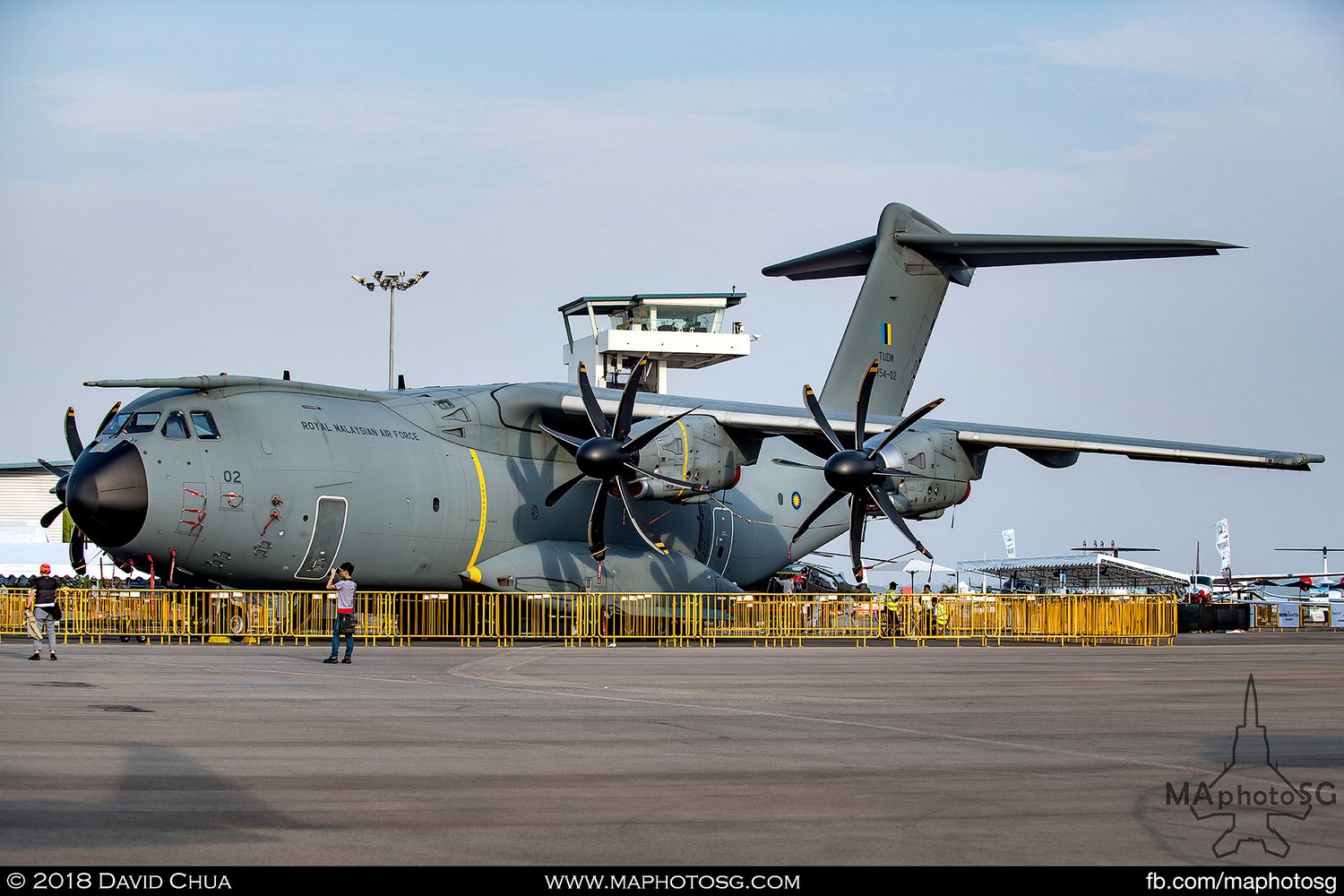 10. RMAF 22 Sqn Airbus A400M (M54-02)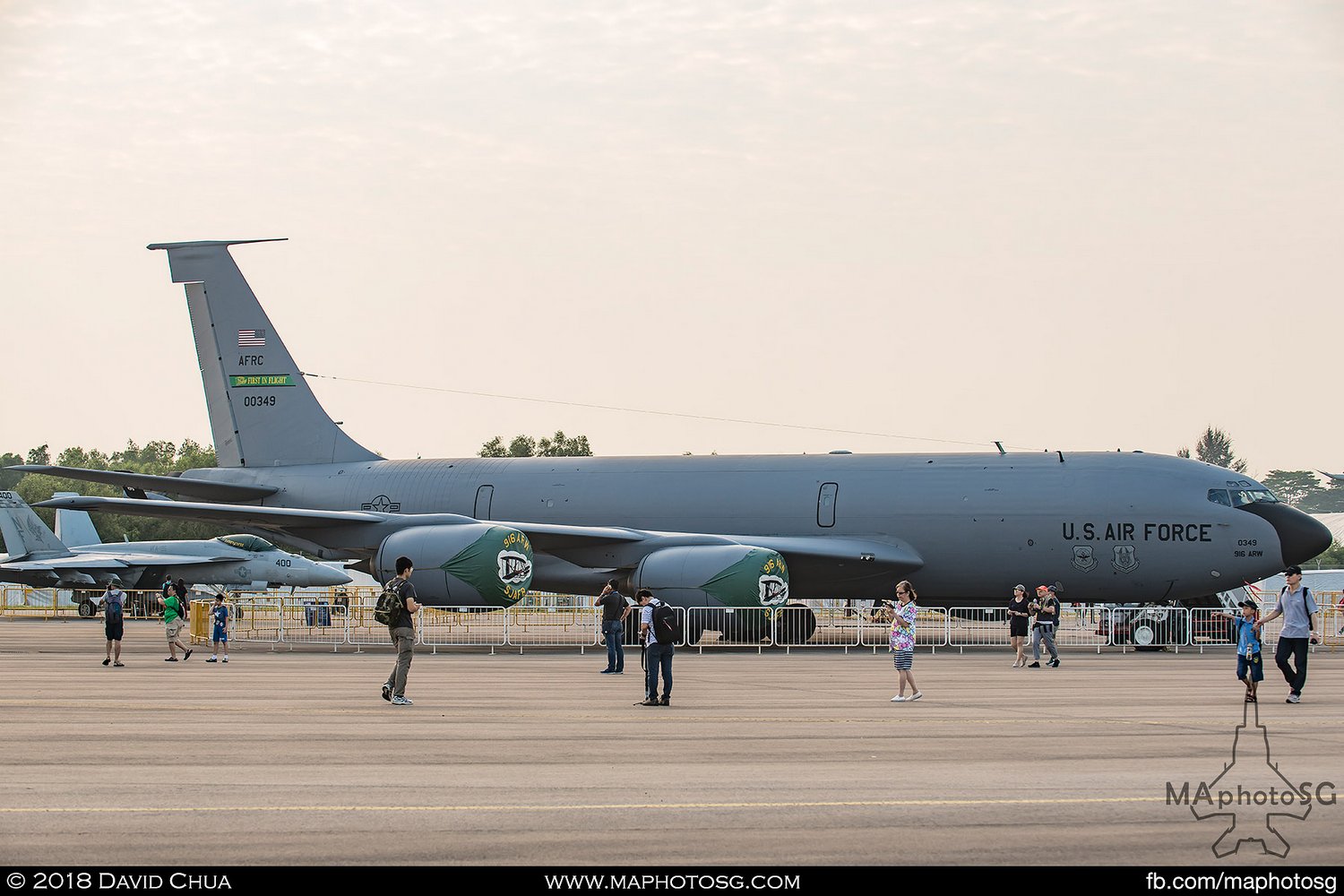 11. USAF 916th ARW Boeing KC-135R Stratotanker (60-0349)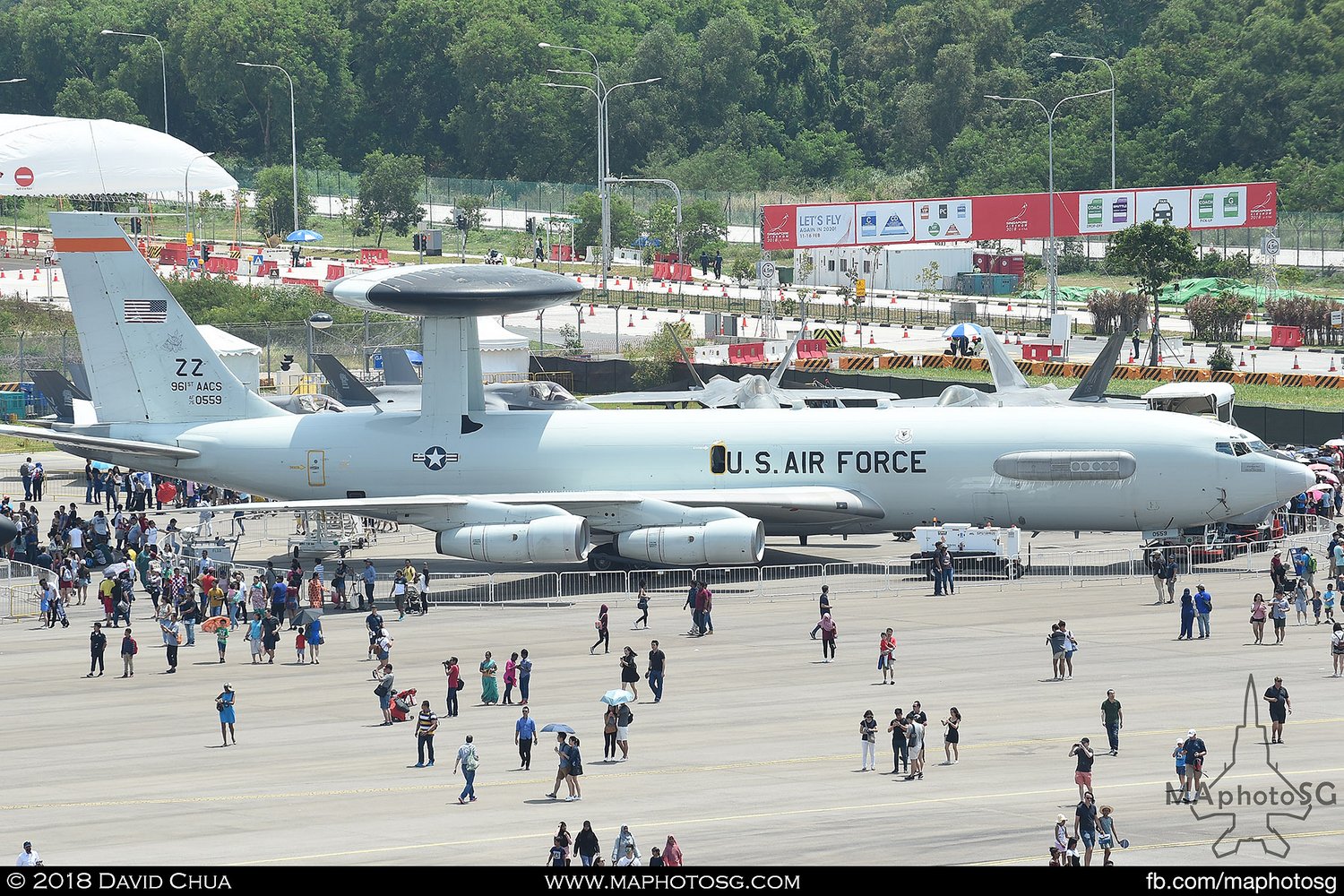 12. USAF 961st AACS Boeing E-3B Sentry (75-0559)

13. RSAF 111 Sqn Gulfstream G550 AEW (018)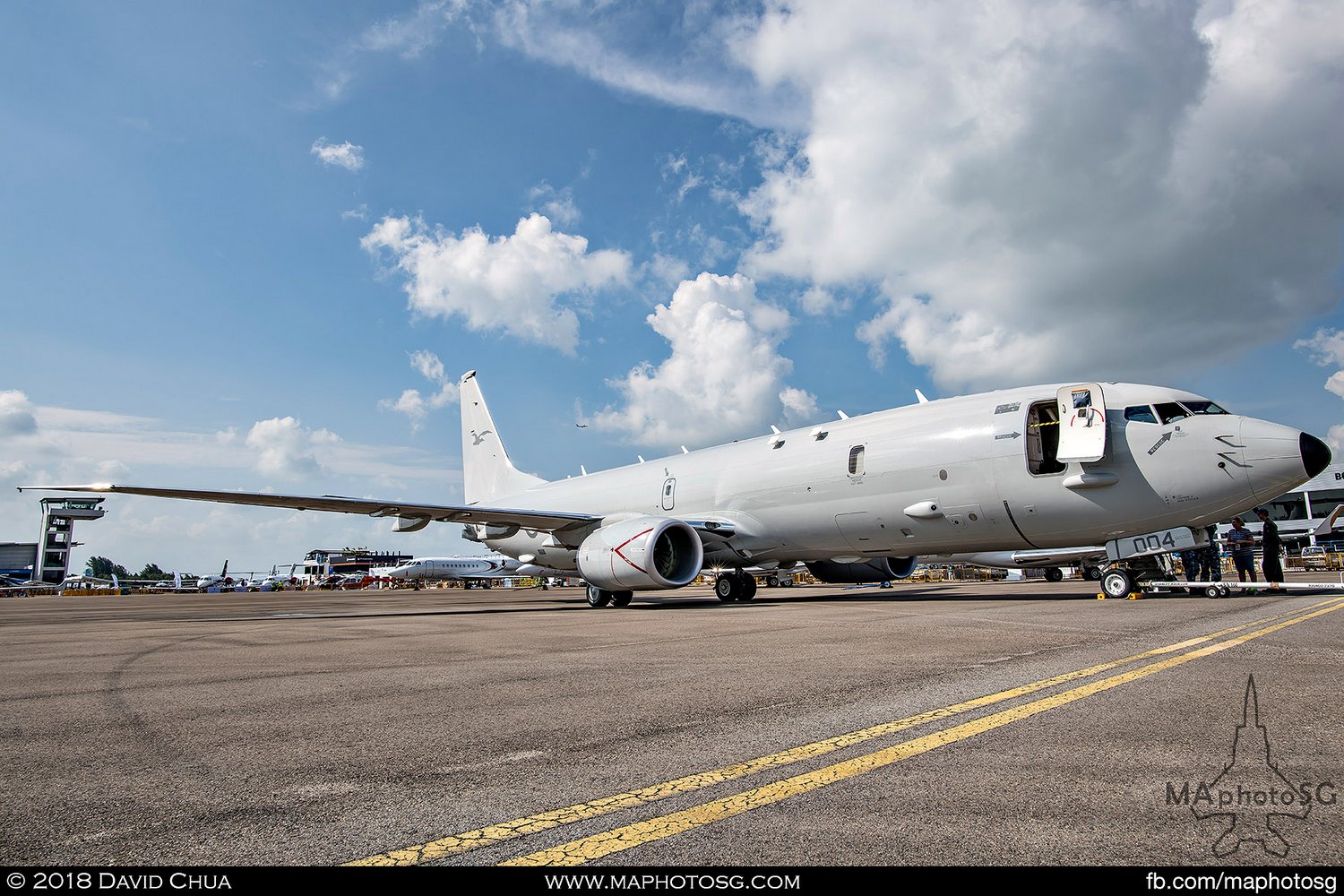 14. RAAF No 11 Sqn Boeing P-8A Poseidon (A47-004)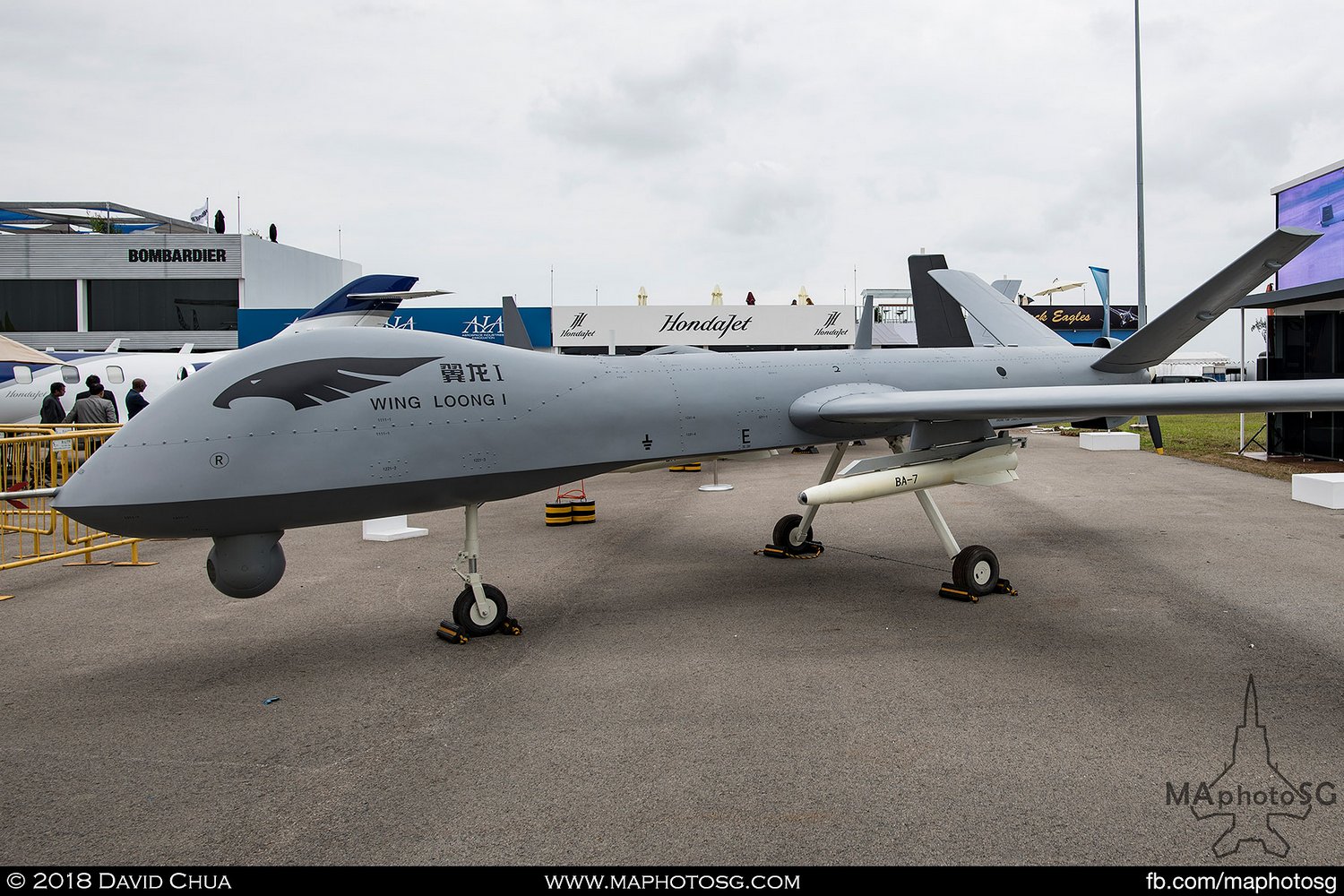 15. CAIG Wing Loong I Drone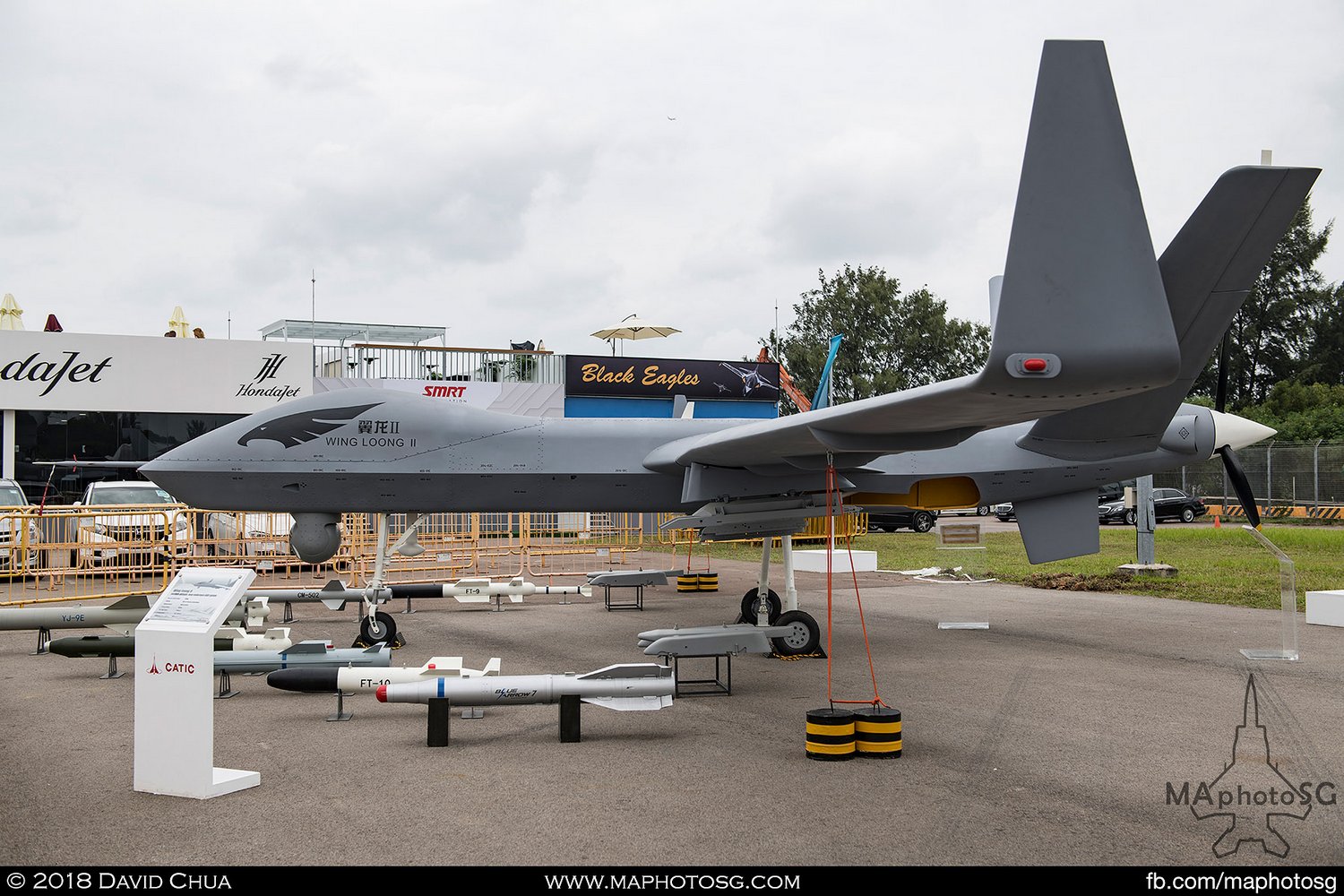 16. CAIG Wing Loong II Drone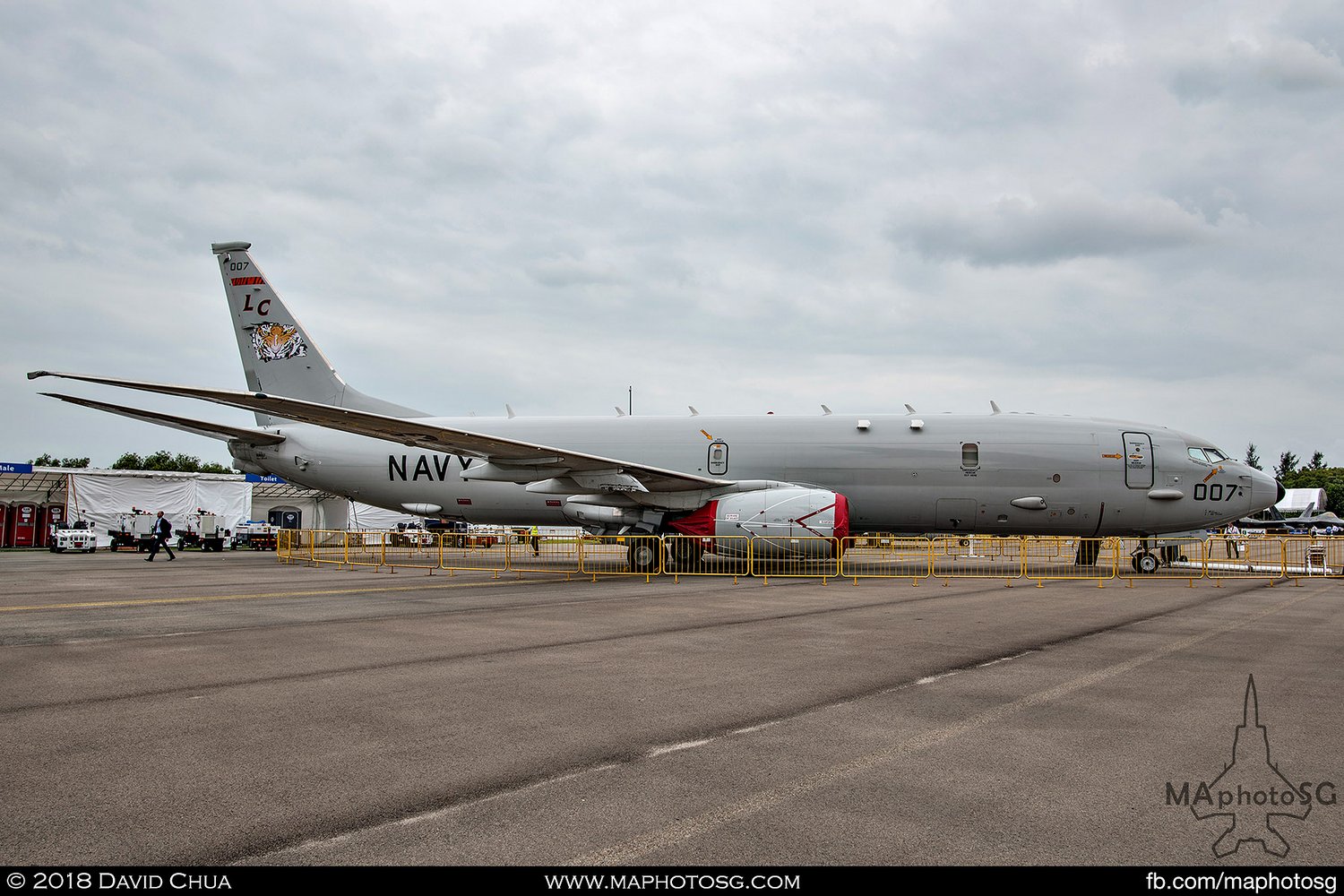 17. USN VP-8 Boeing P-8A Poseidon (169007)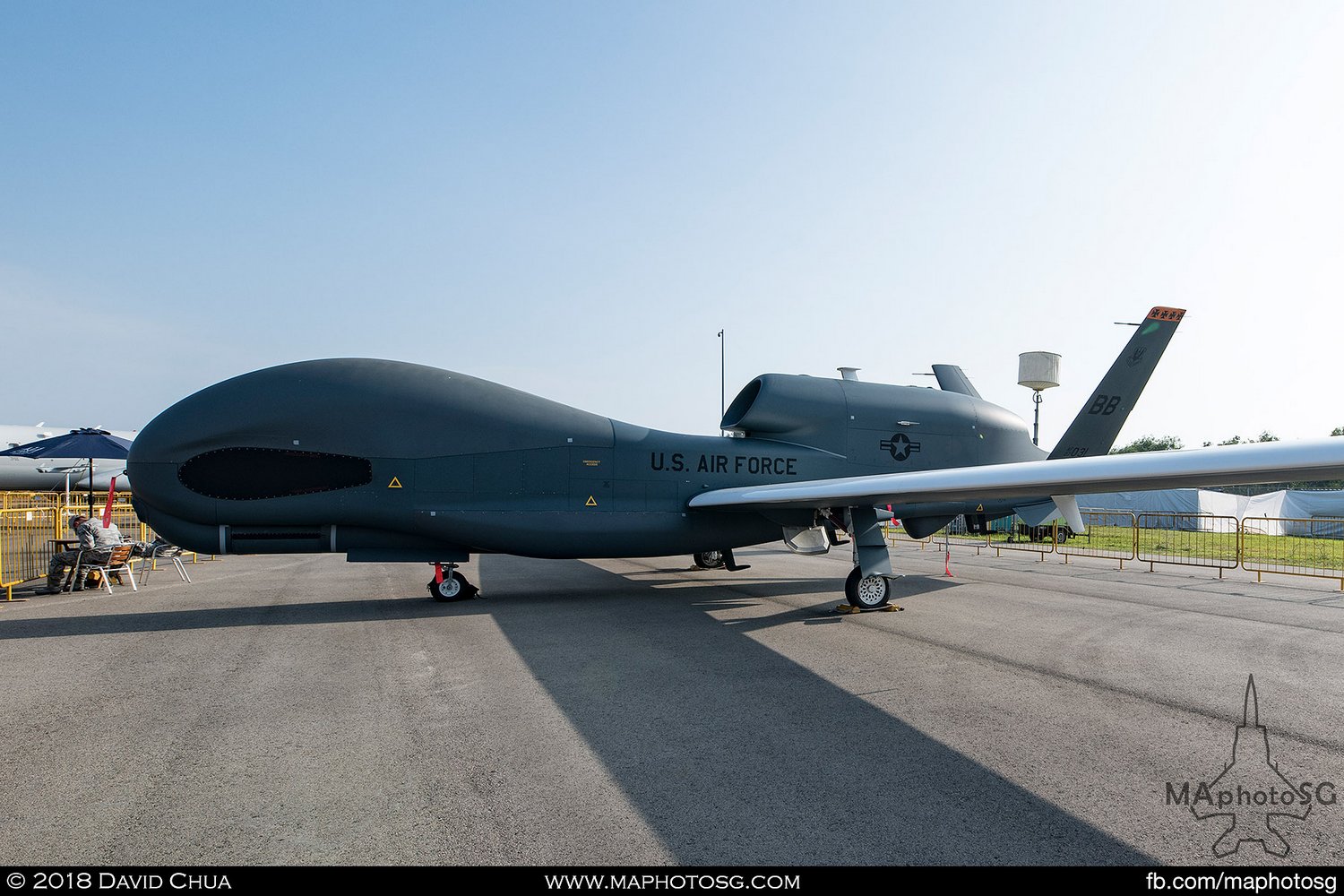 18. USAF 9 RW Northdrop Grumman RQ-4B Global Hawk (07-031)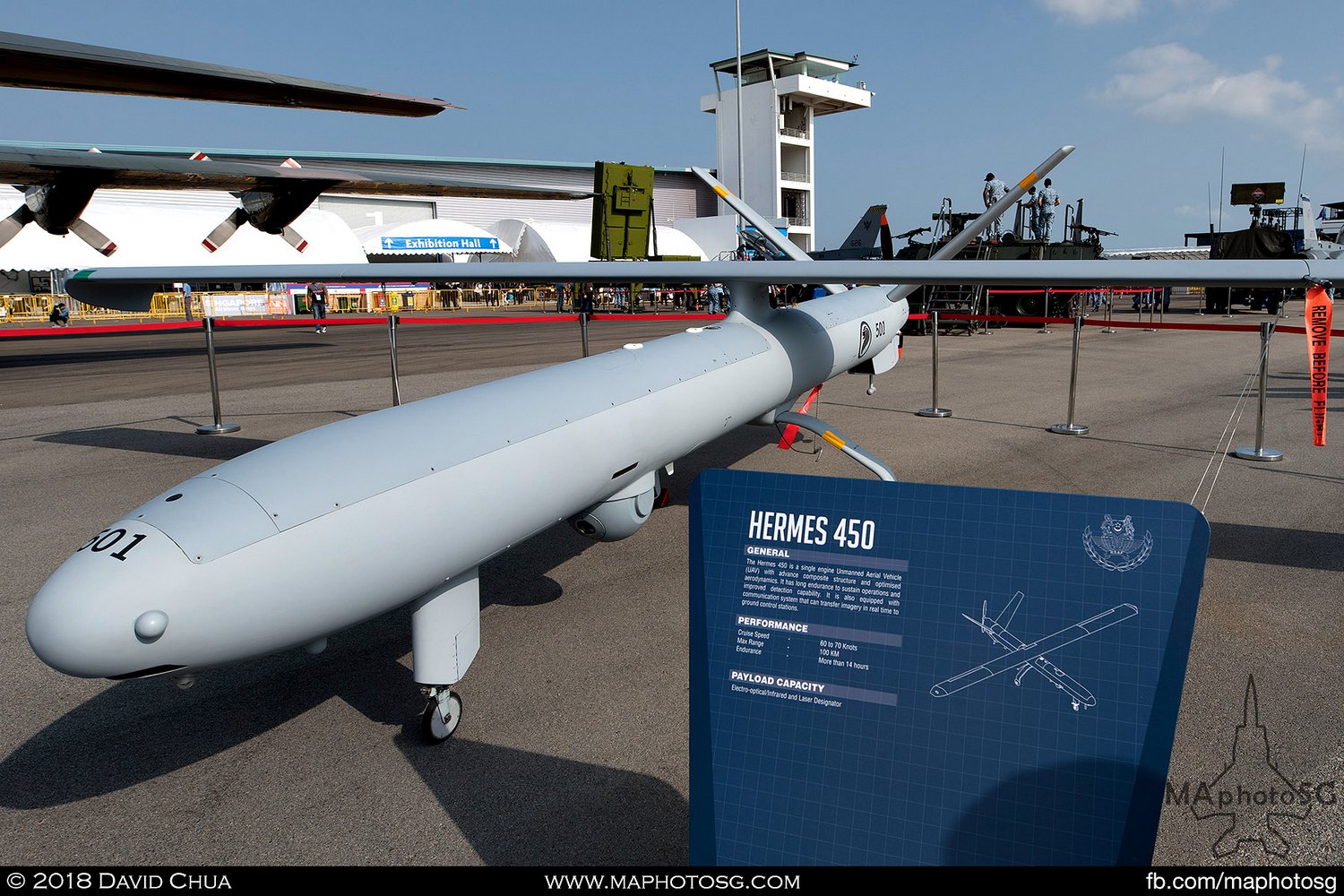 19. RSAF 116 Sqn Elbit Hermes 450 (501)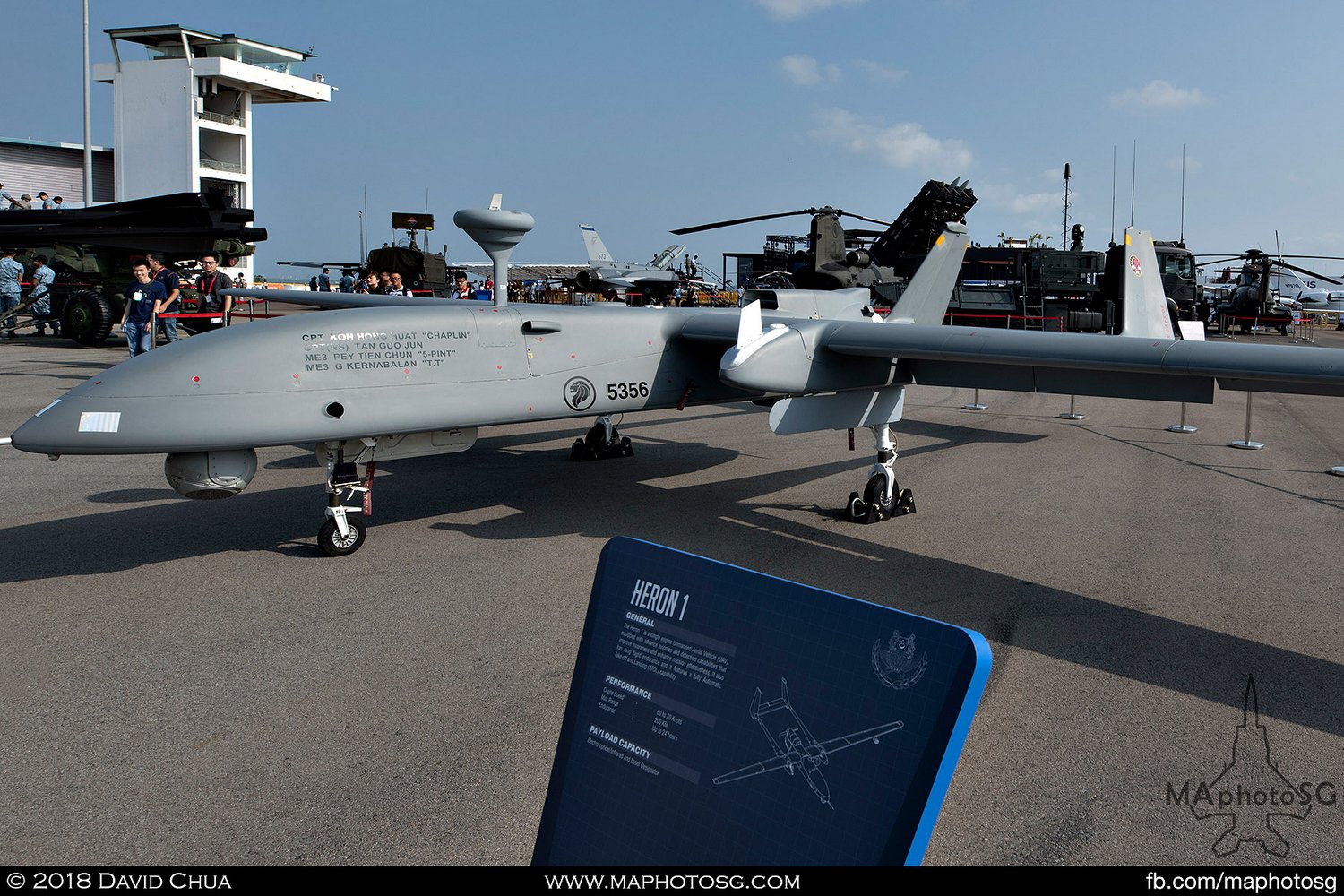 20. RSAF 119 Sqn IAI Heron 1 (5356)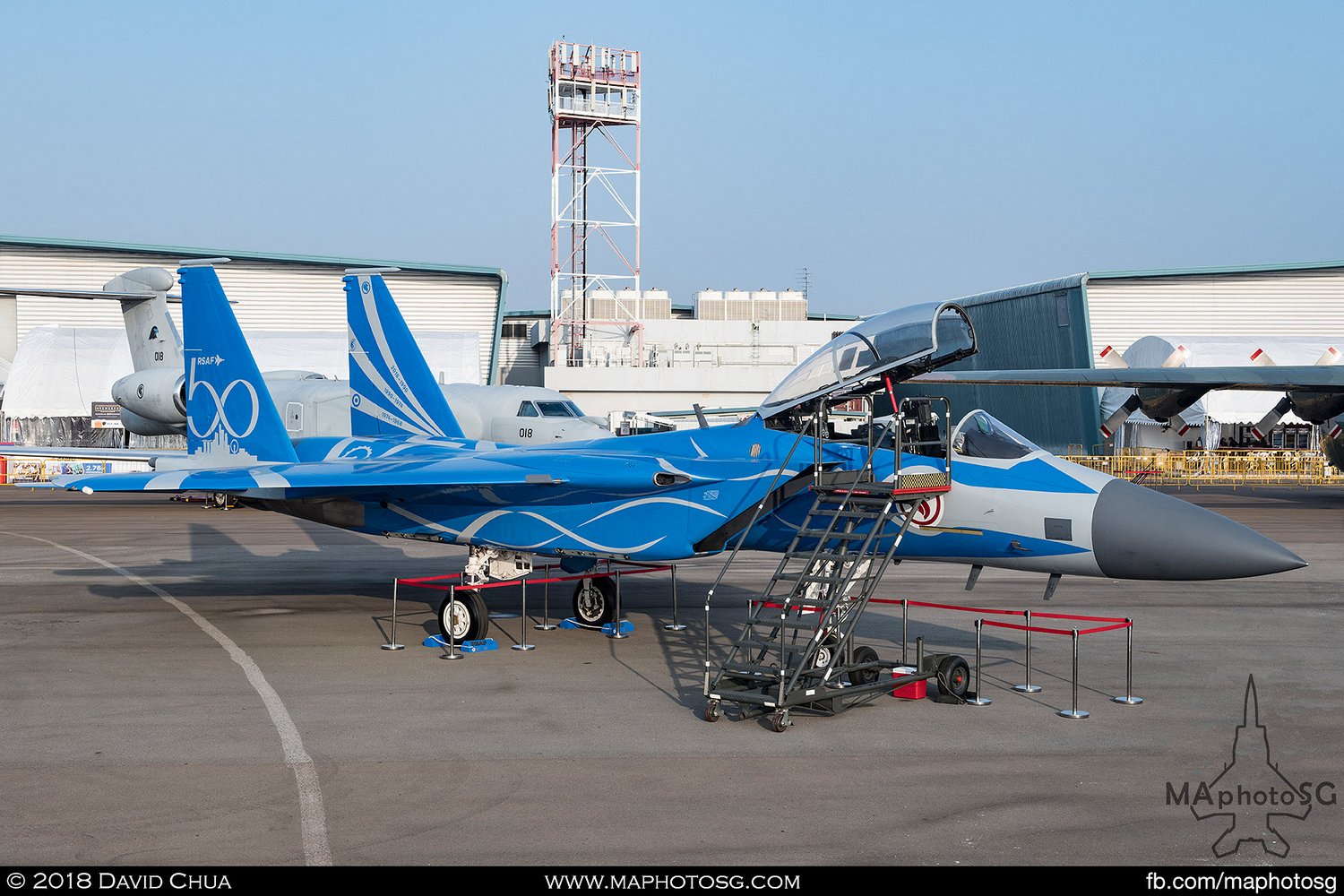 21. RSAF 149 Sqn Boeing F-15SG Strike Eagle in RSAF50 Livery (8335)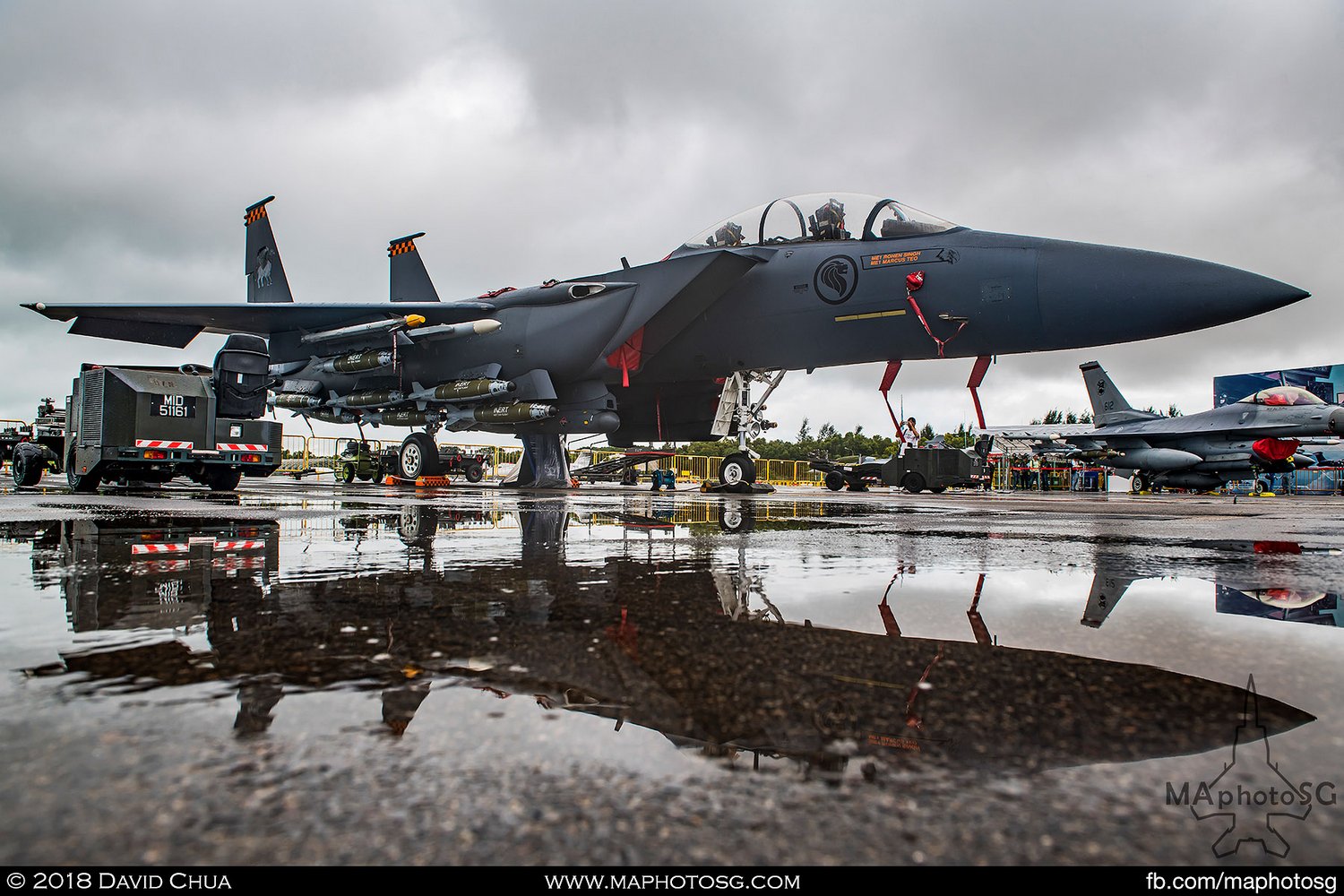 22. RSAF 142 Sqn Boeing F-15SG Strike Eagle (8316)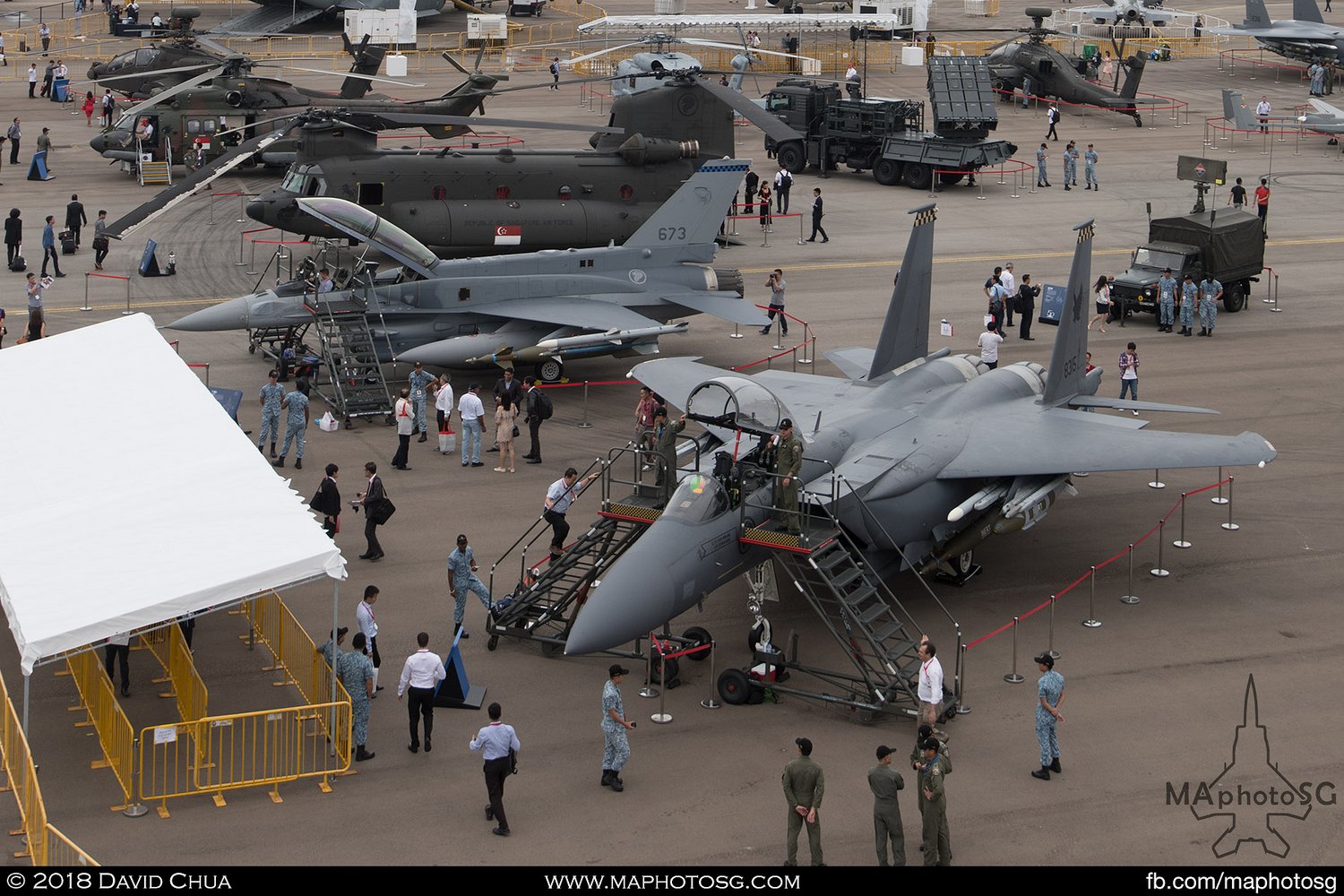 23. RSAF 149 Sqn Boeing F-15SG Strike Eagle (8315) and 145 Sqn Lockheed Martin F-16D+ Fighting Falcon (673)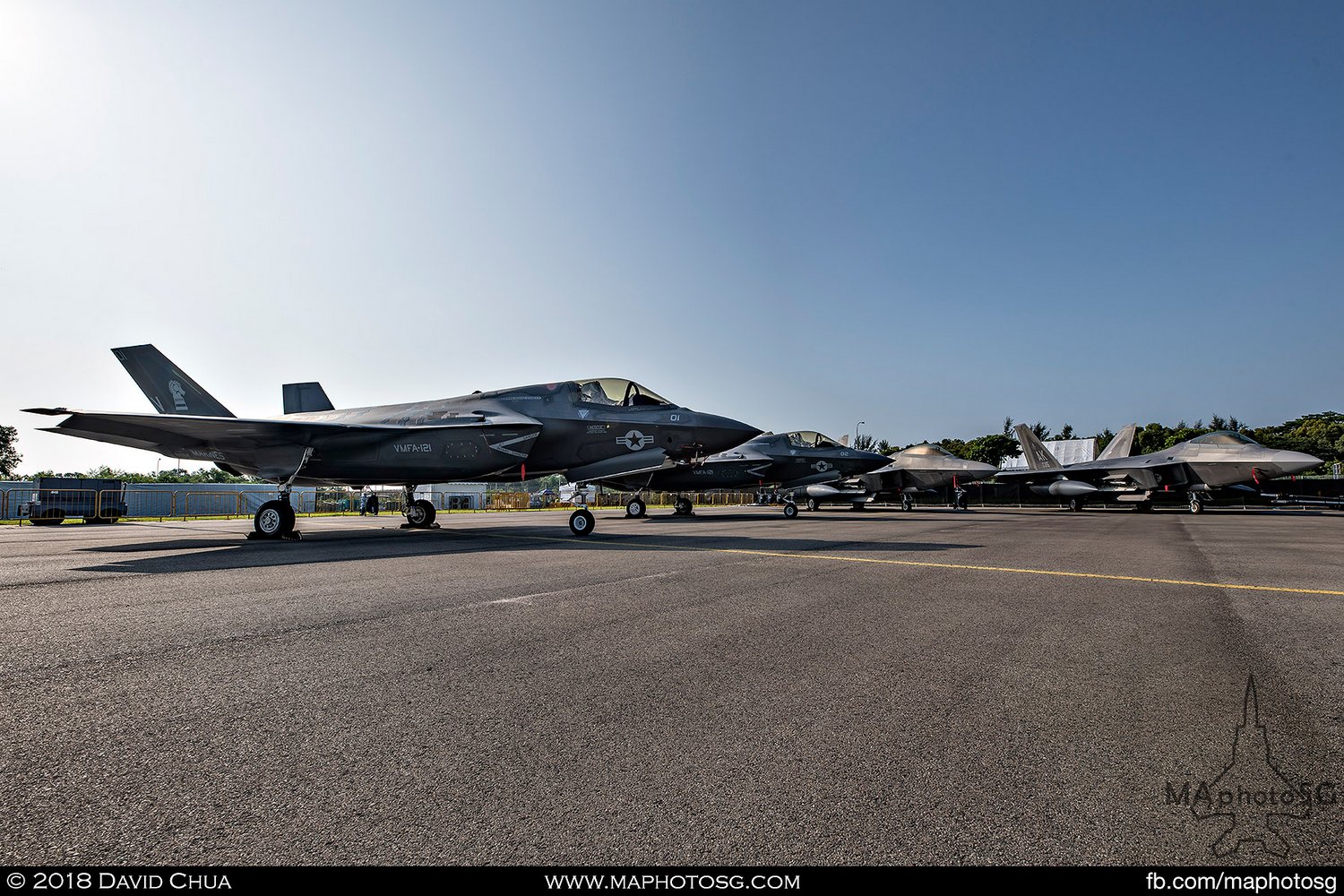 24. USMC VMFA-121 Lockheed Martin F-35B Lightning IIs (169164, 164166) and USAF 525th FS Lockheed Martin F-22A Raptors (06-115, 06-127)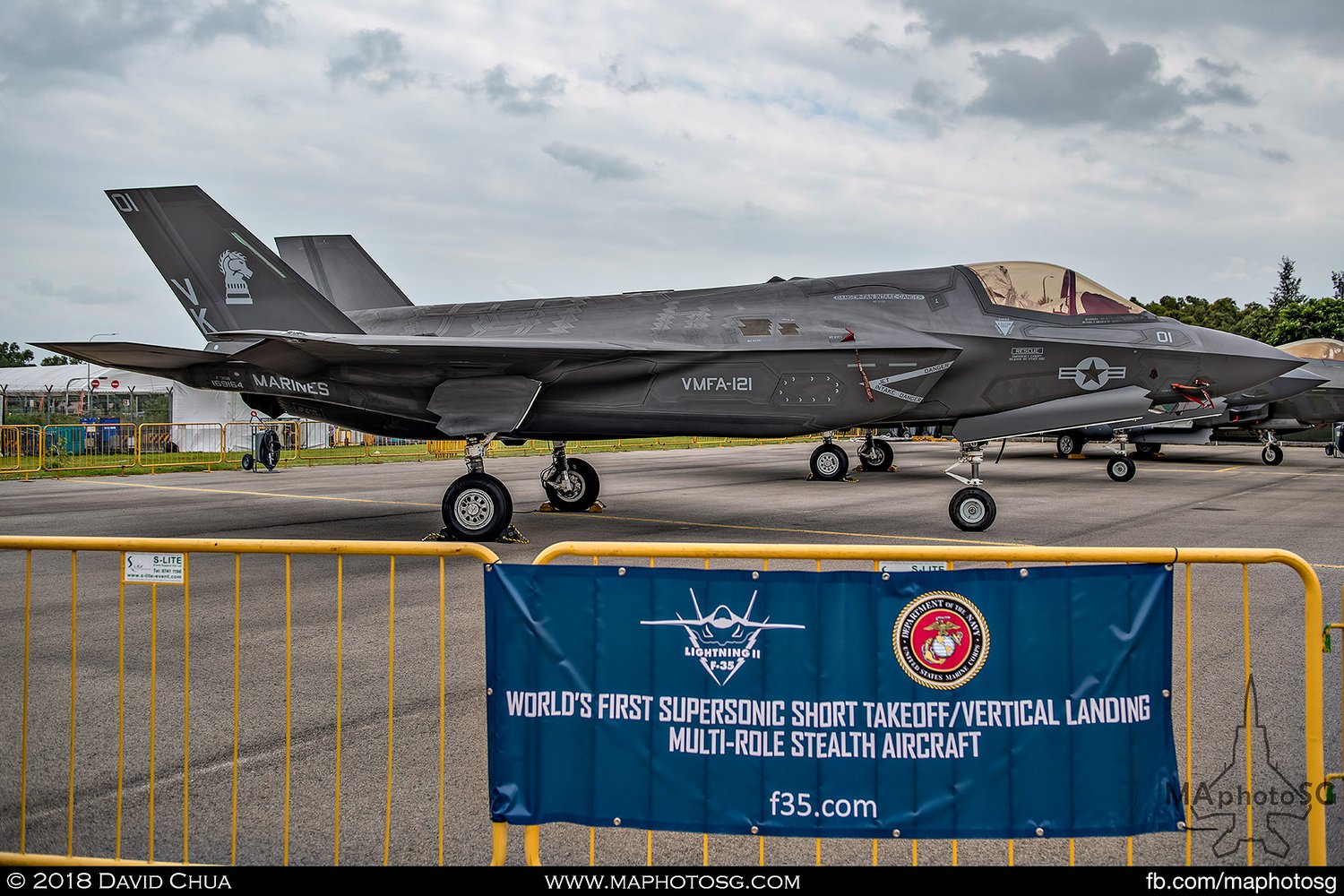 25. USMC VMFA-121 Lockheed Martin F-35B Lightning II (169164)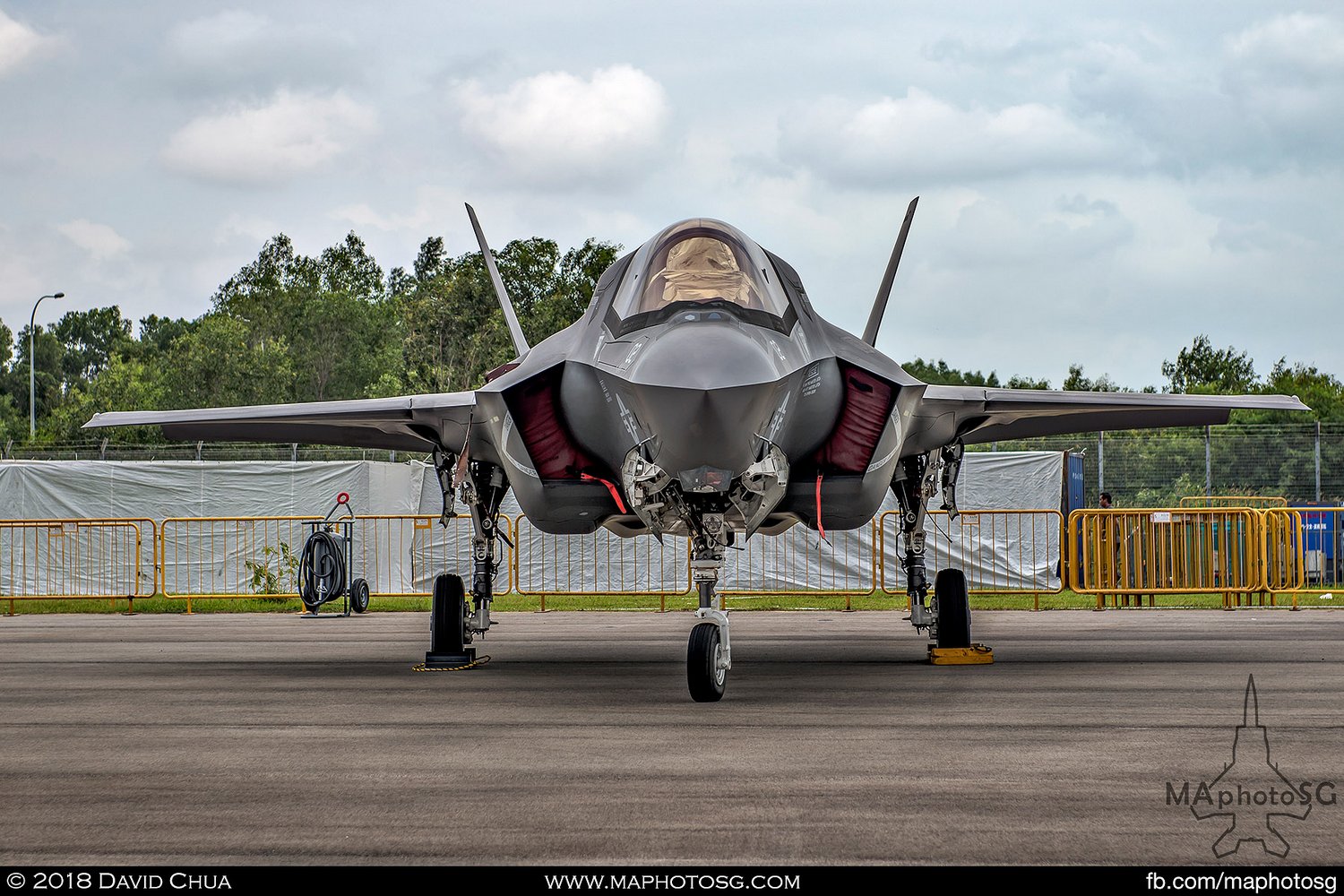 26. USMC VMFA-121 Lockheed Martin F-35B Lightning II (169166)

27. USAF 525th FS Lockheed Martin F-22A Raptor (06-115)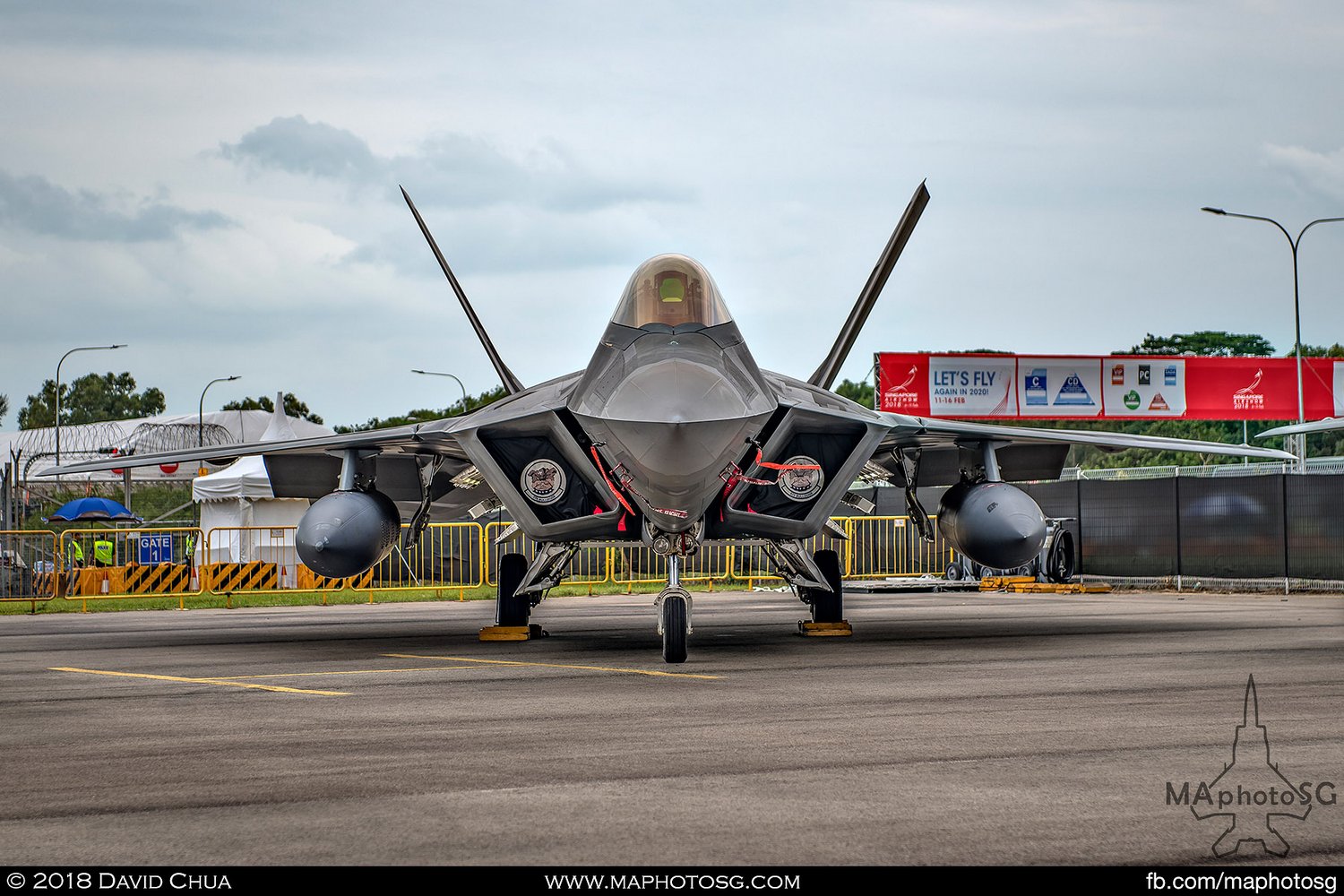 28. USAF 525th FS Lockheed Martin F-22A Raptor (06-127)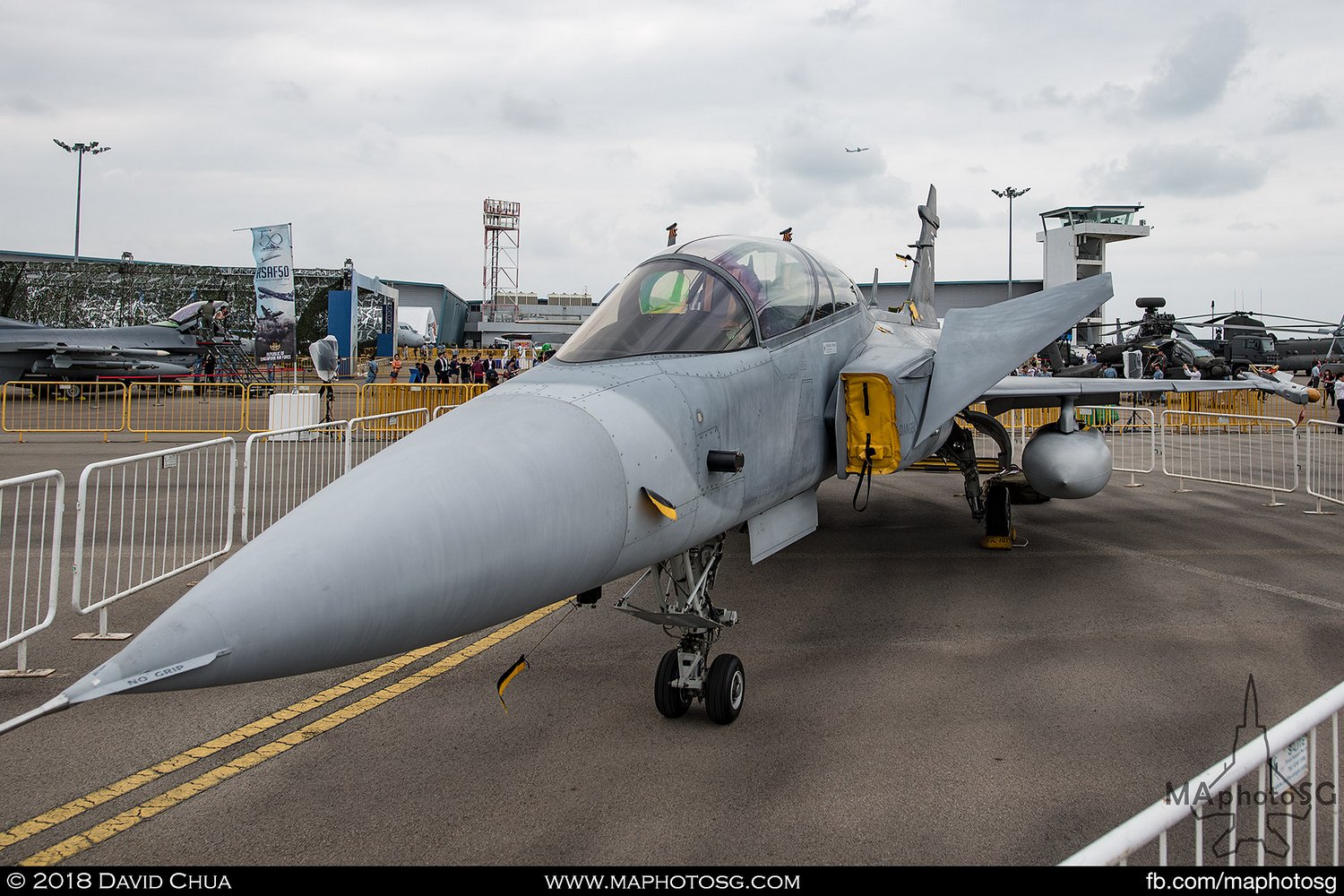 29. RTAF 701 Fighter Sqn SAAB JAS-39D Gripen (70104)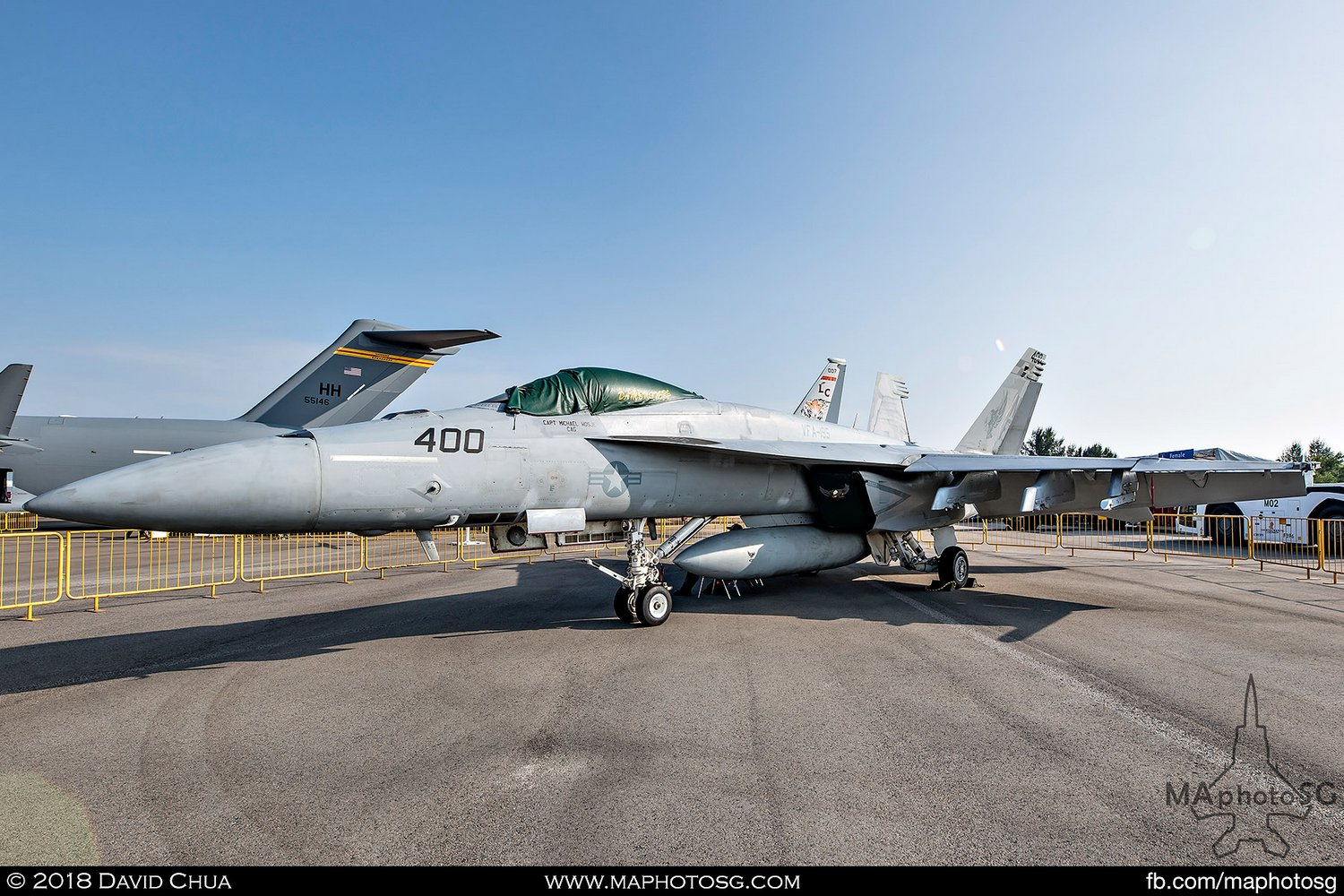 30. USN VFA-195 Boeing F/A-18E Super Hornet (400)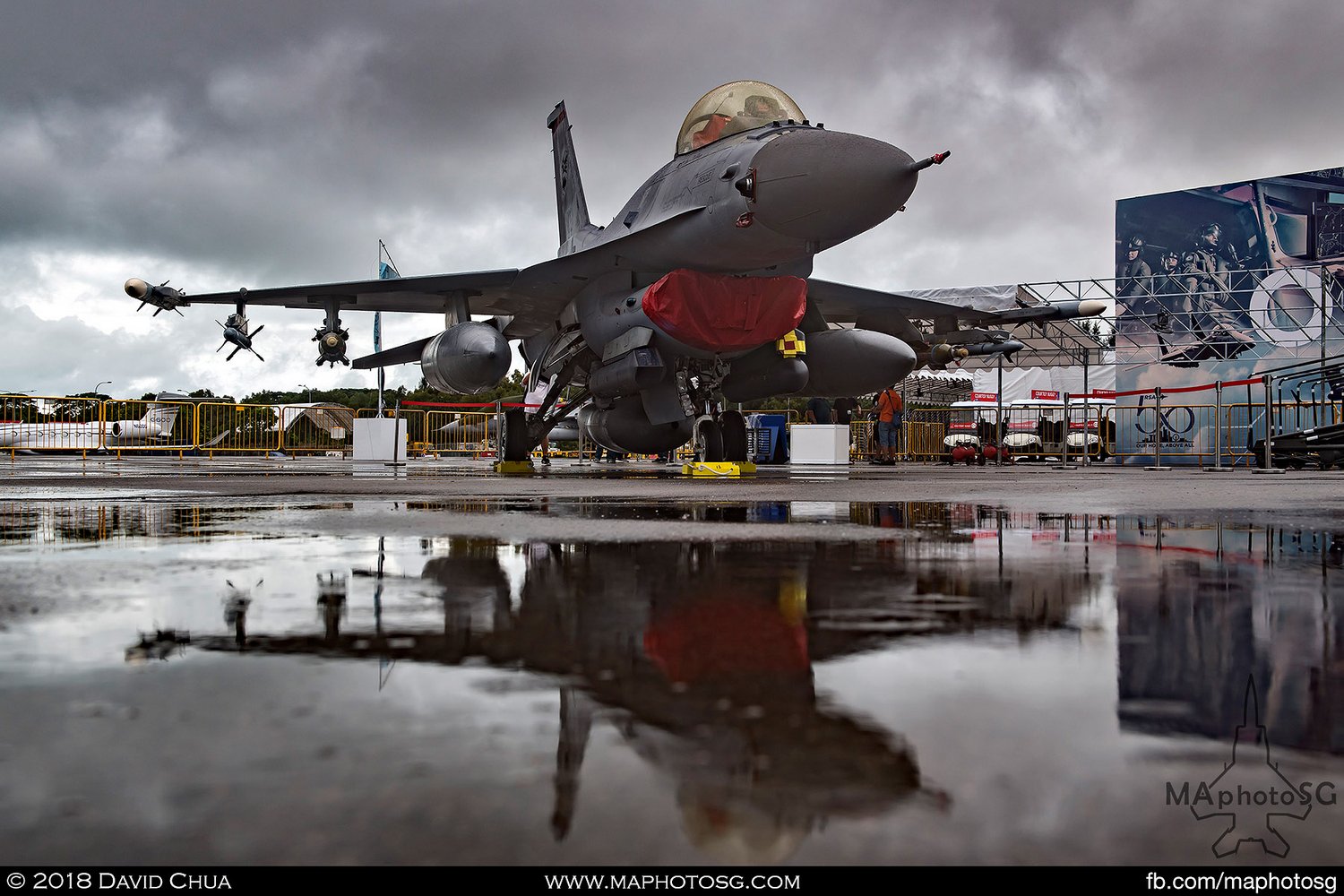 31. RSAF 140 Sqn Lockheed Martin F-16C Fighting Falcon (612)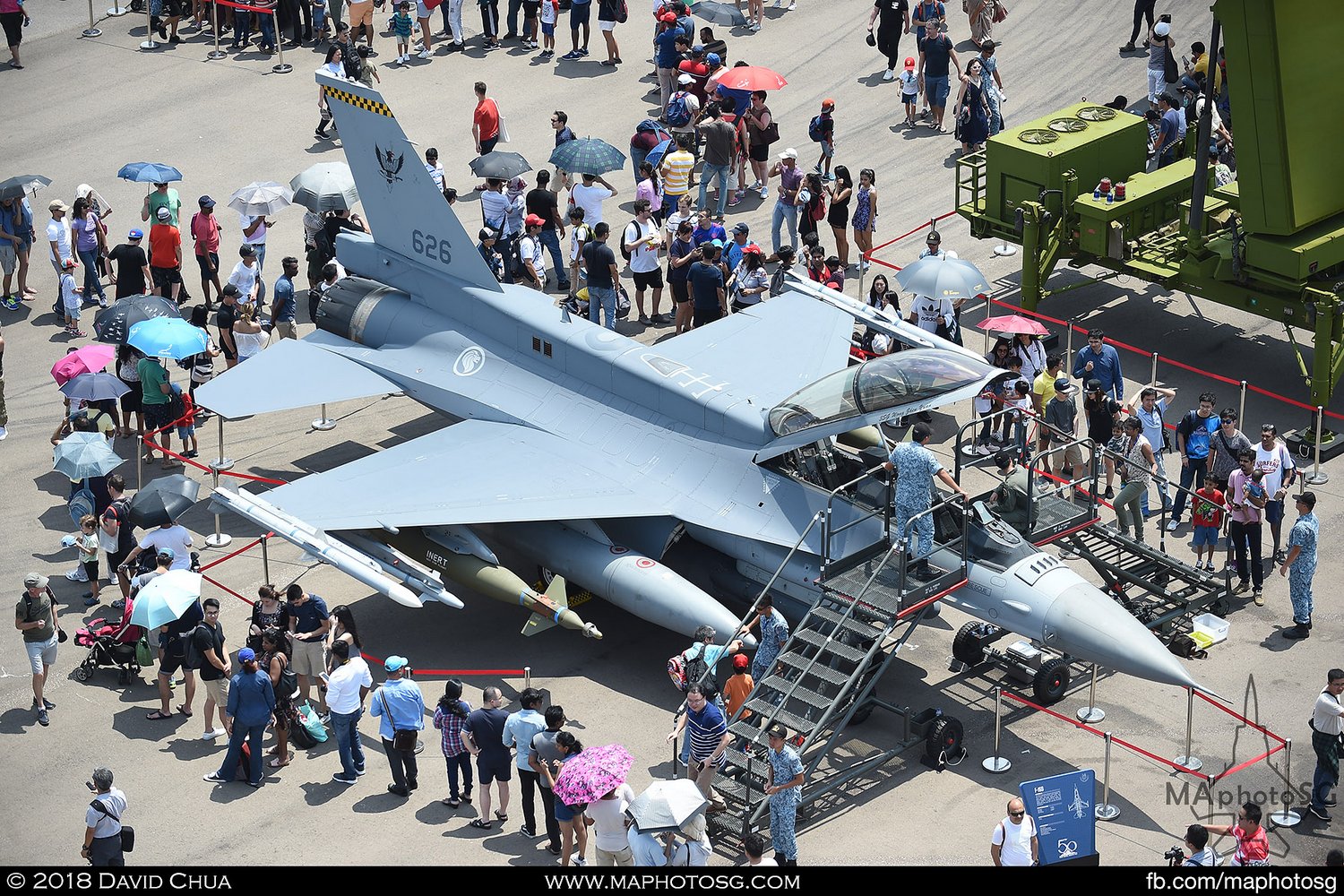 32. RSAF 143 Sqn Lockheed Martin F-16D Fighting Falcon (626)