On April 14-15, the RSAF50@Heartlands exhibition made its third stop at the northeastern estate of Punggol, which was also a debut estate for the series. The exhibition was held at the Punggol Town Square pavilion, located at the rear of Waterway Point. Due to the limited space of the service road, only the SPYDER, V-200 RBS-70 GBAD and Hermes 450 UAV static exhibits were present. For the first time, the public could climb up the SPYDER for a photo opportunity with the vehicle, in addition to the V-200.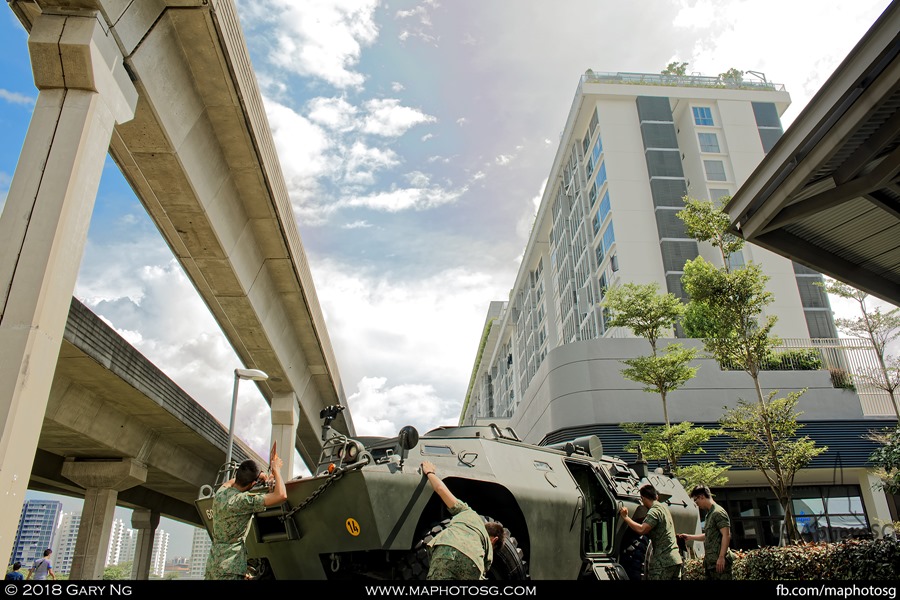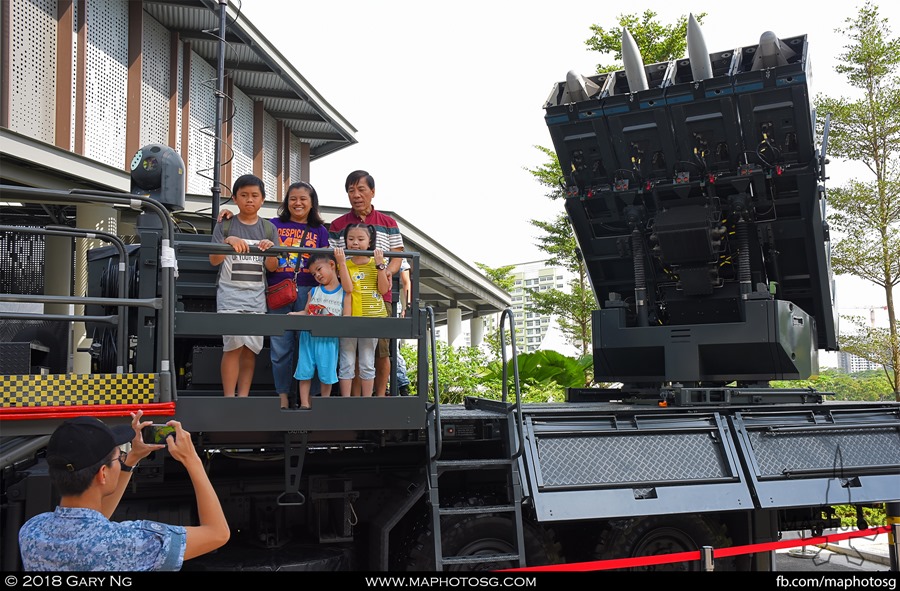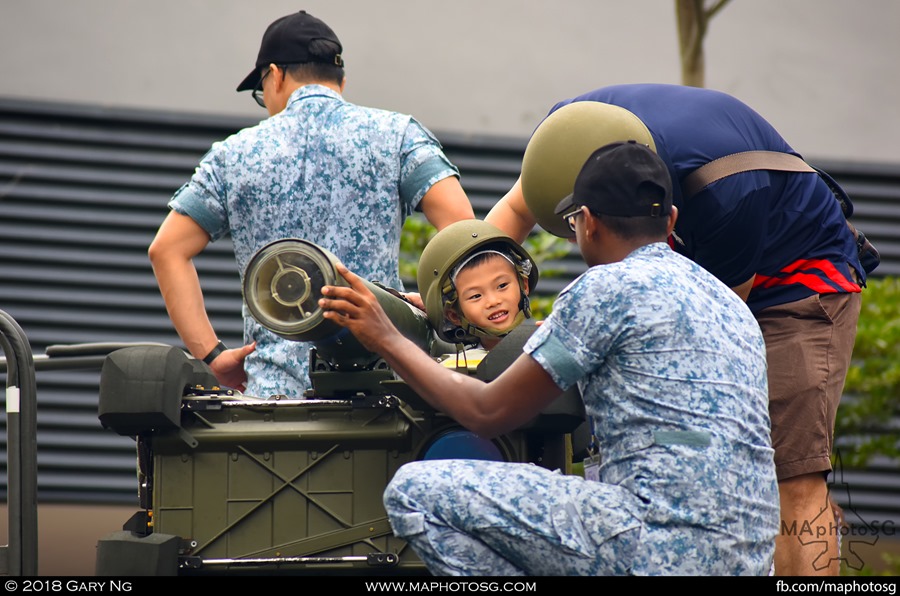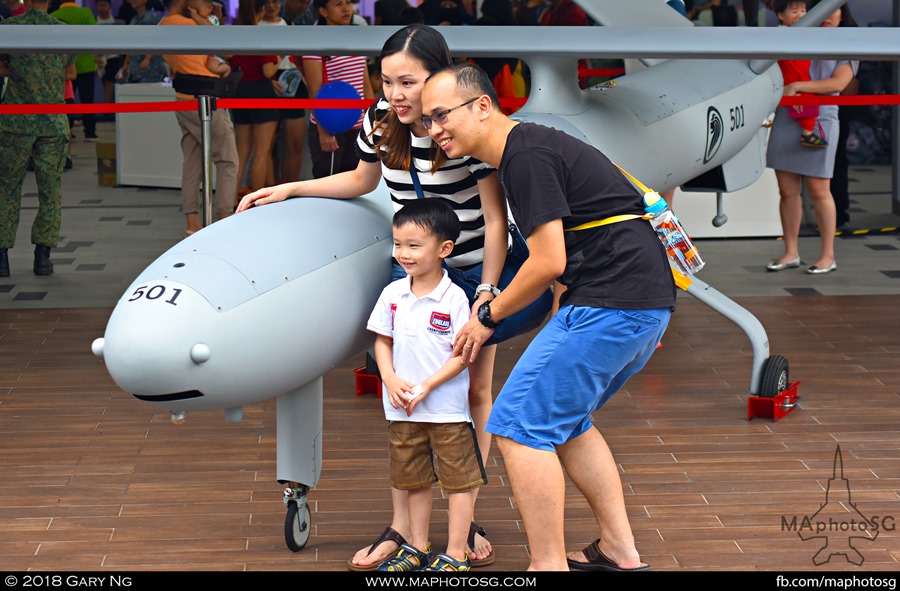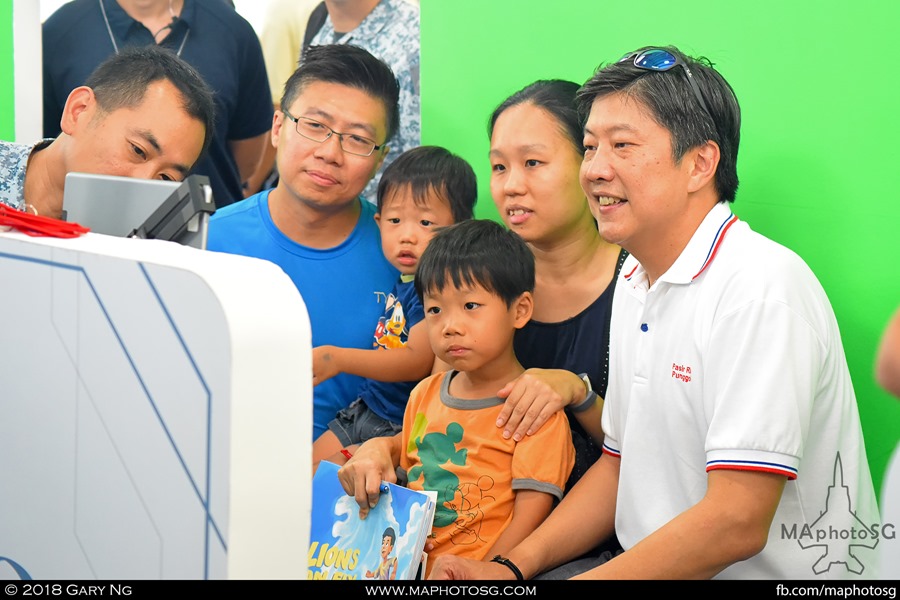 Minister for Education (Schools), Ng Chee Meng (right) taking a photo with a family at the RSAF50 Mural photo booth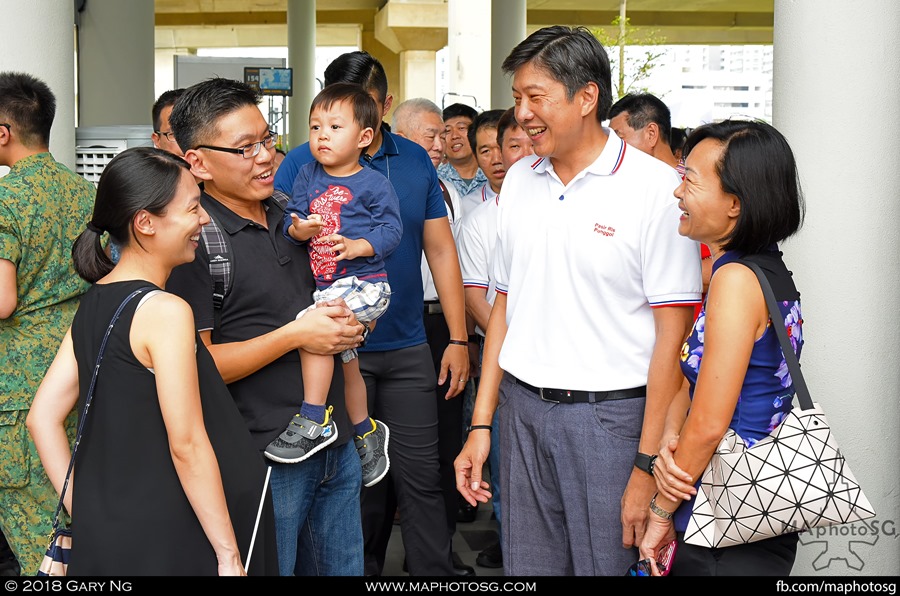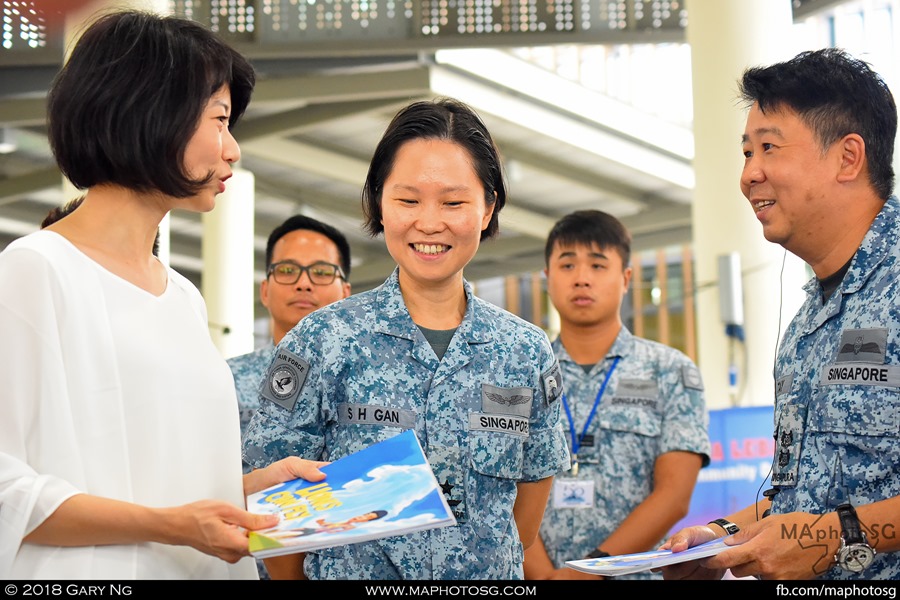 Member of Parliament, Pasir Ris-Punggol GRC, Sun Xueling (left) with BG Gan Siow Huang, Chairman RSAF50@Heartlands (center)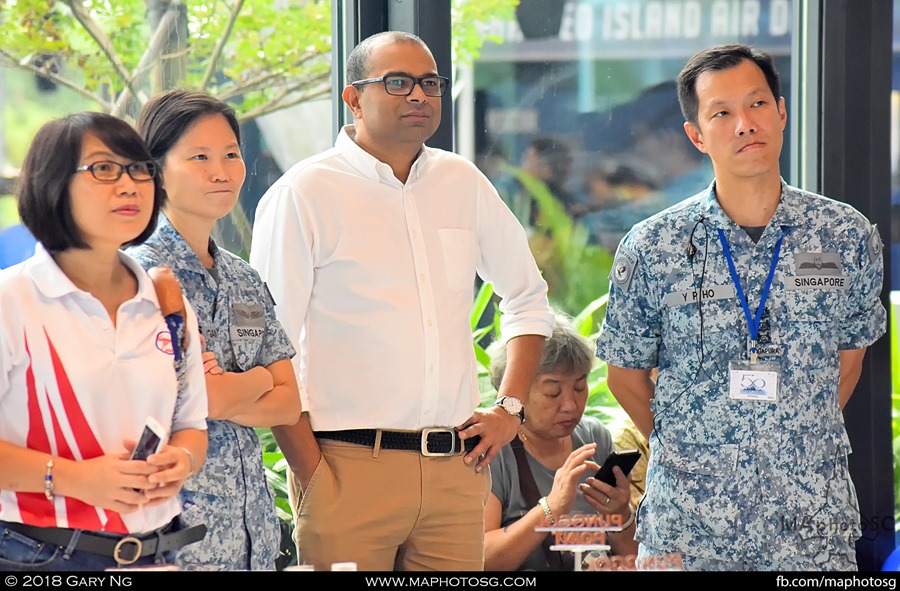 Minister of State, Ministry of Communications and Information & Ministry of Education, Dr Janil Puthucheary (centre)
Adding on to the regular exhibits displayed in the first two exhibitions, a mock runway was displayed, with SPALs (Solar Portable Airfield Lights) lined up along it. The SPAL is a wireless controlled self-sustaining solar-powered runway lighting system, and has a maximum 8-hour power charge. SPALs were also used along Lim Chu Kang Road during the Alternate Runway Exercise, codenamed Exercise Torrent, in 2016.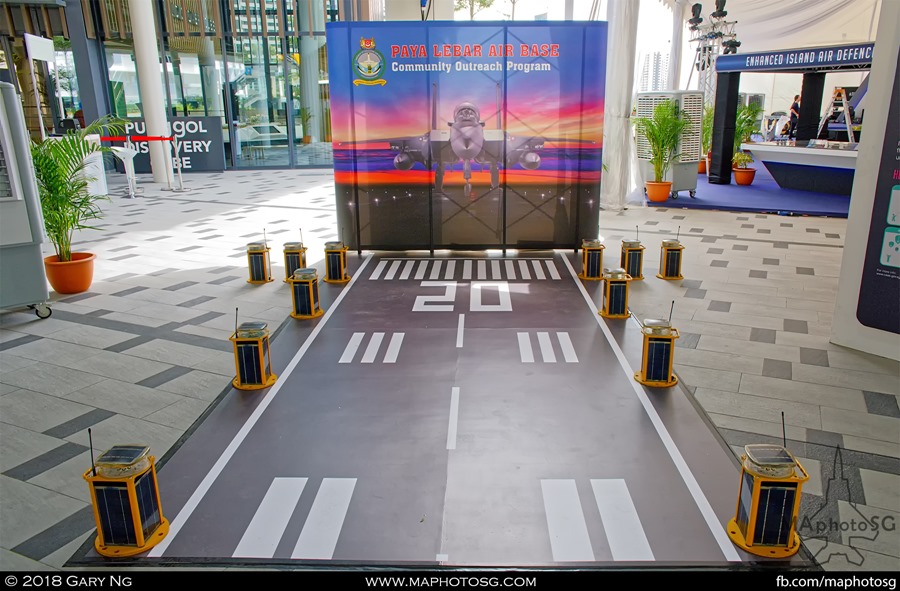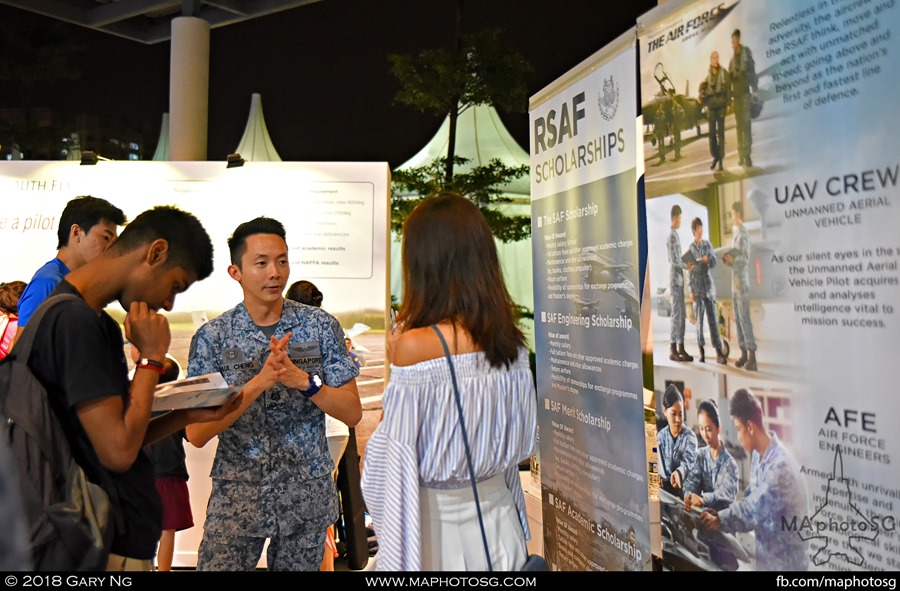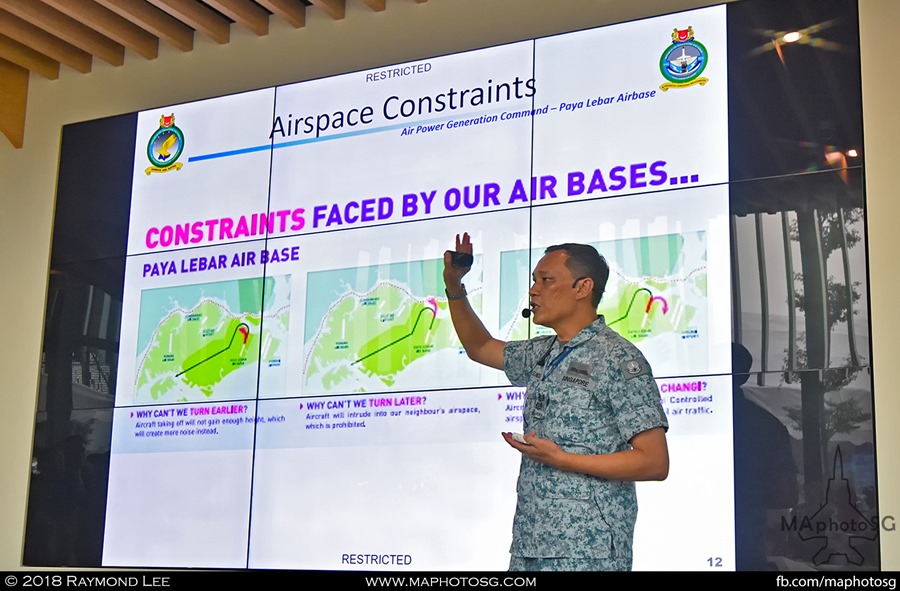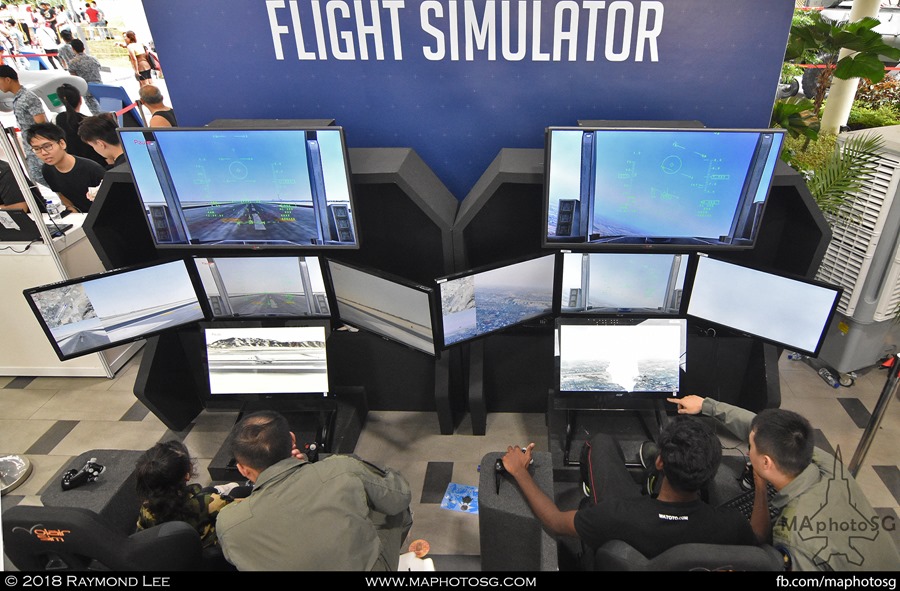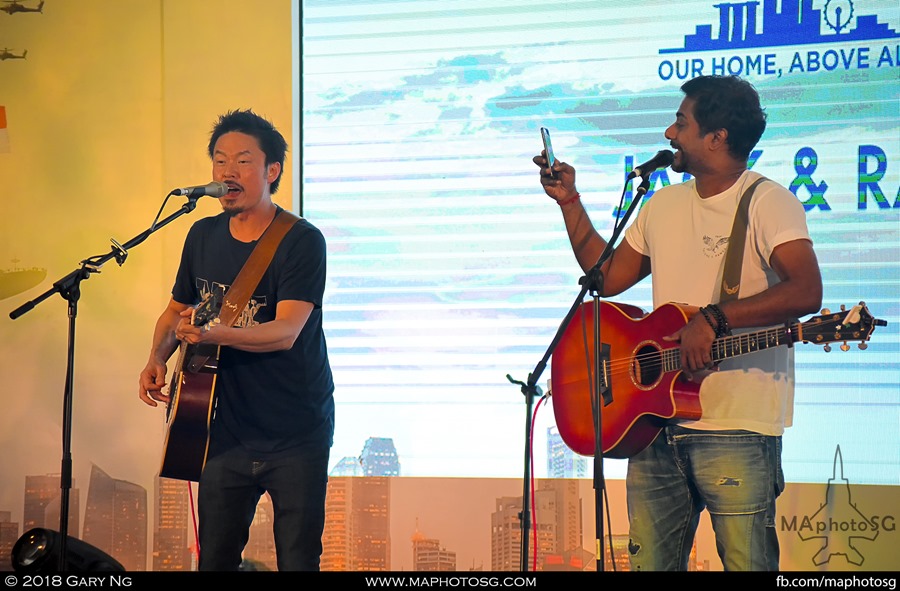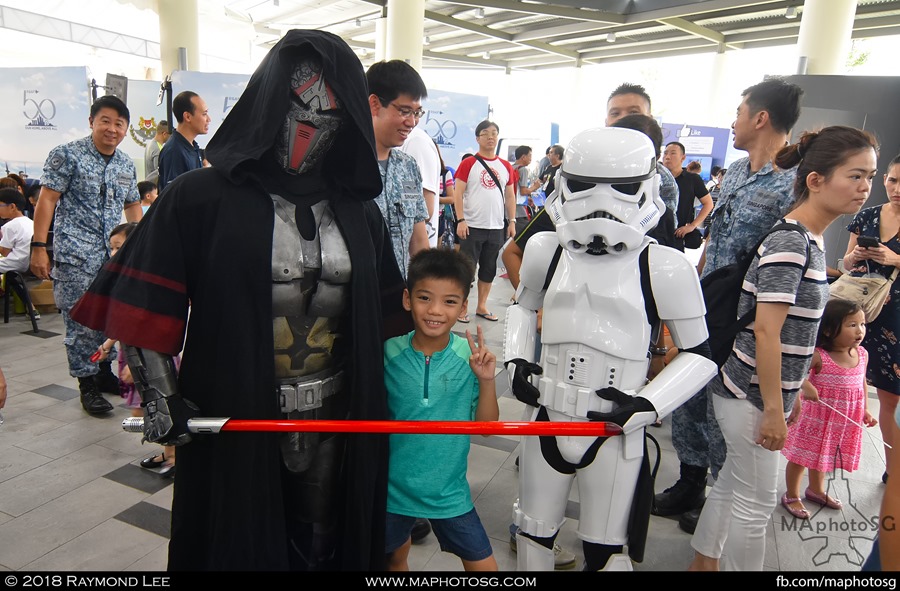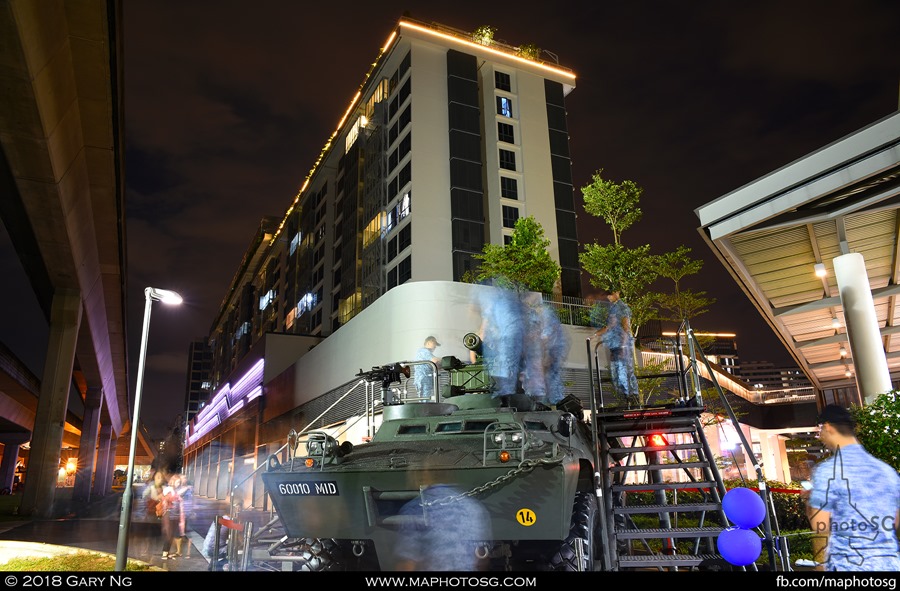 The military working dogs from 607 Squadron, Paya Lebar Air Base, demonstrated the capabilities of the sniffer and guard dogs, through a twice-daily demonstration. Iris, the sniffer dog performed a search on suitcases, with the explosives sample pack randomly placed in a suitcase decided by a member of the audience. For the guard dog segment, Rocky the Belgian Shepherd performed a takedown of a simulated intruder, showing off its bite and hold prowess, despite all attempts to shake him off. These highly trained and capable dogs are a proven and dedicated part of the lines of defence at our air bases.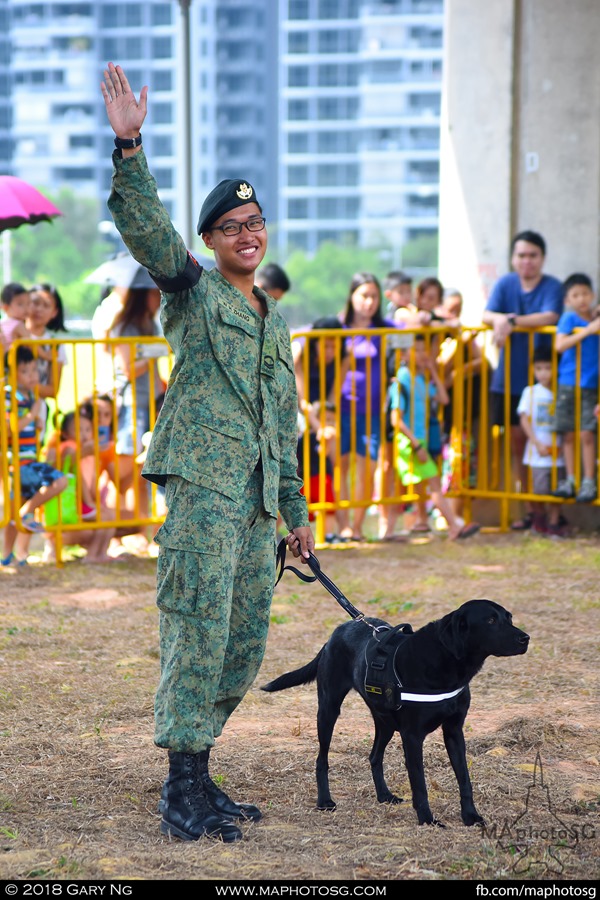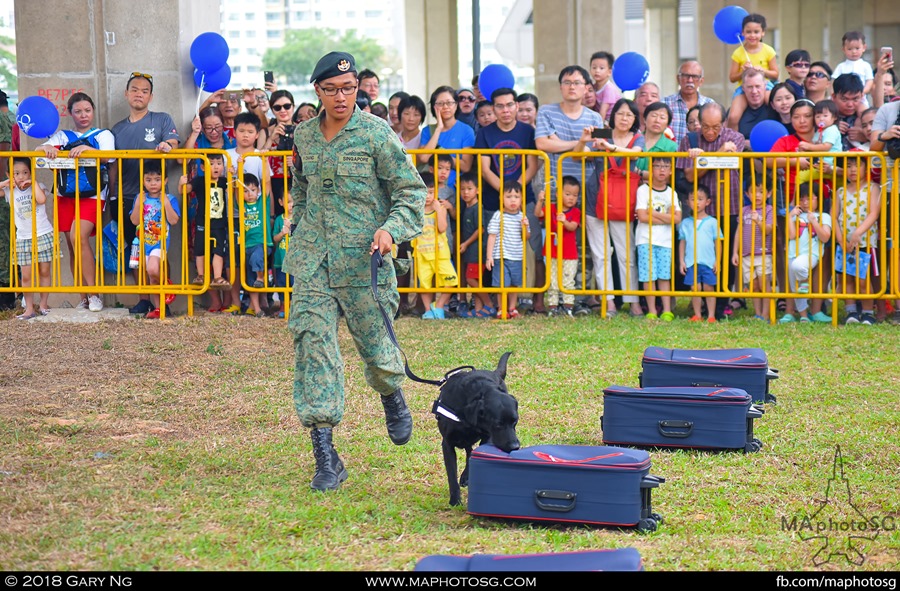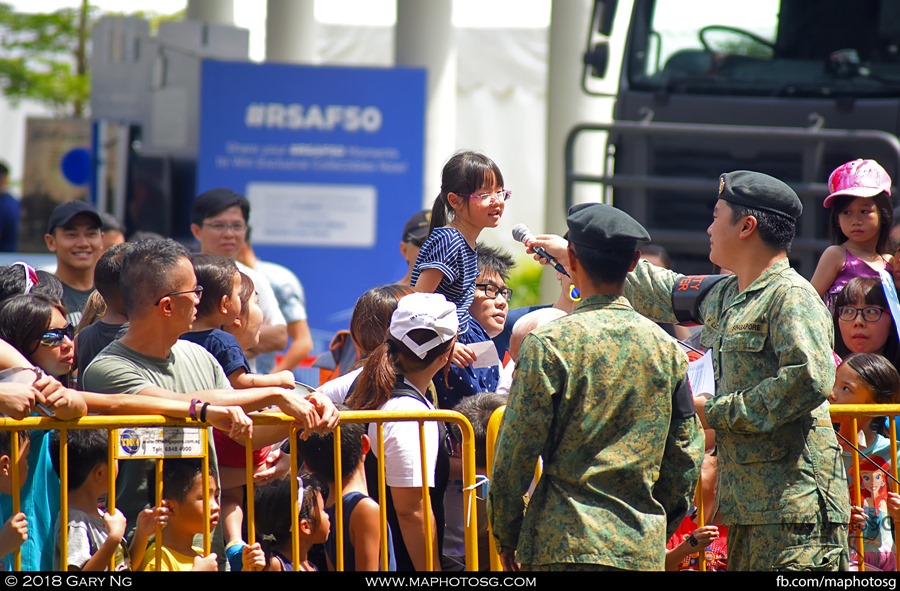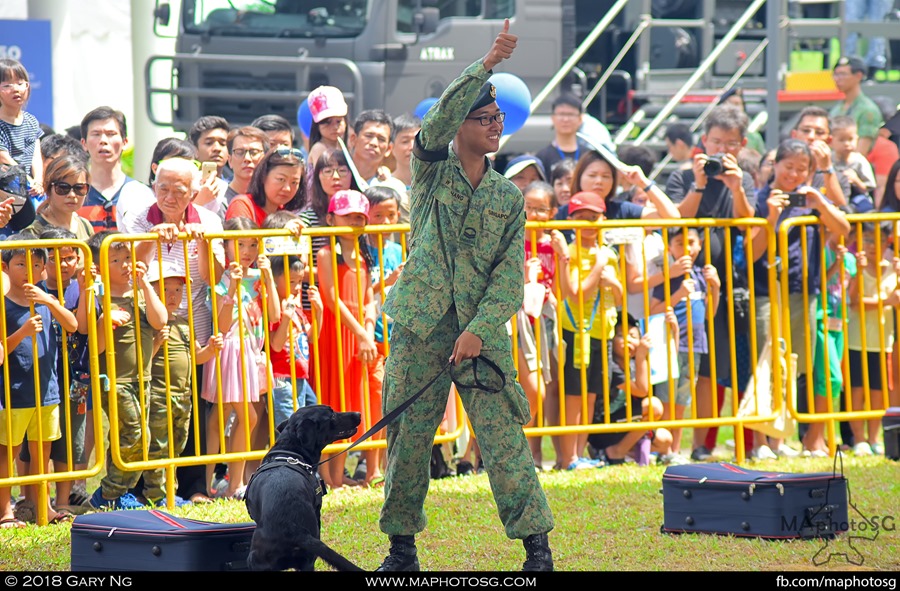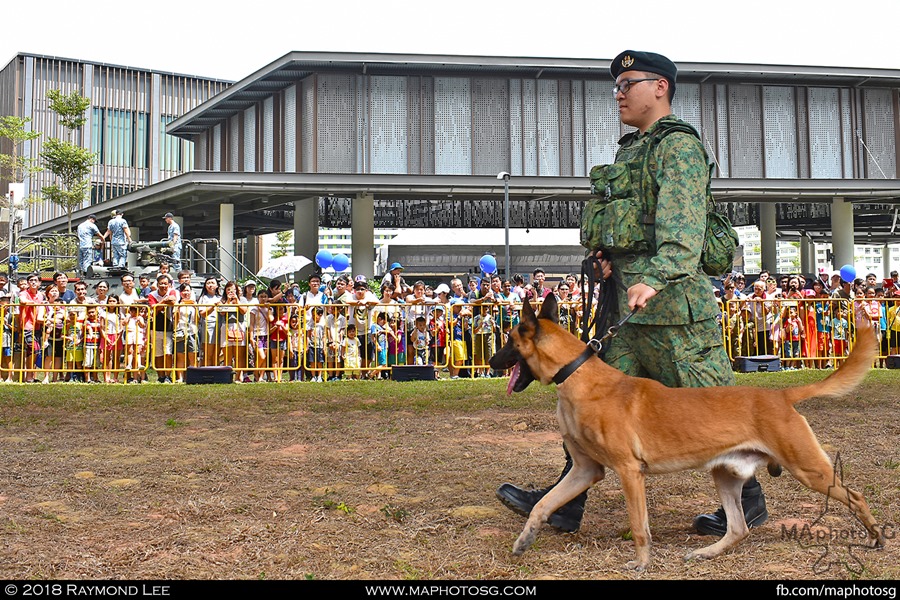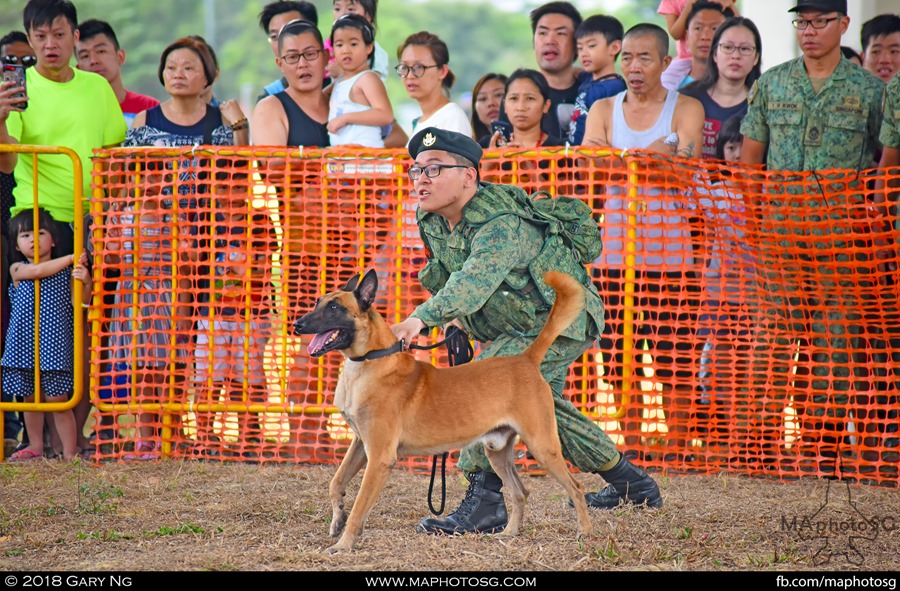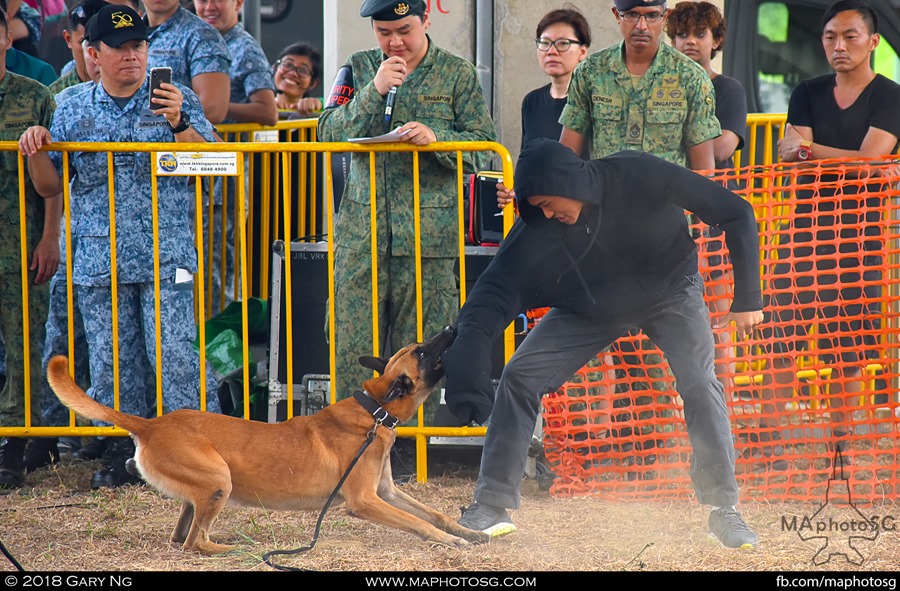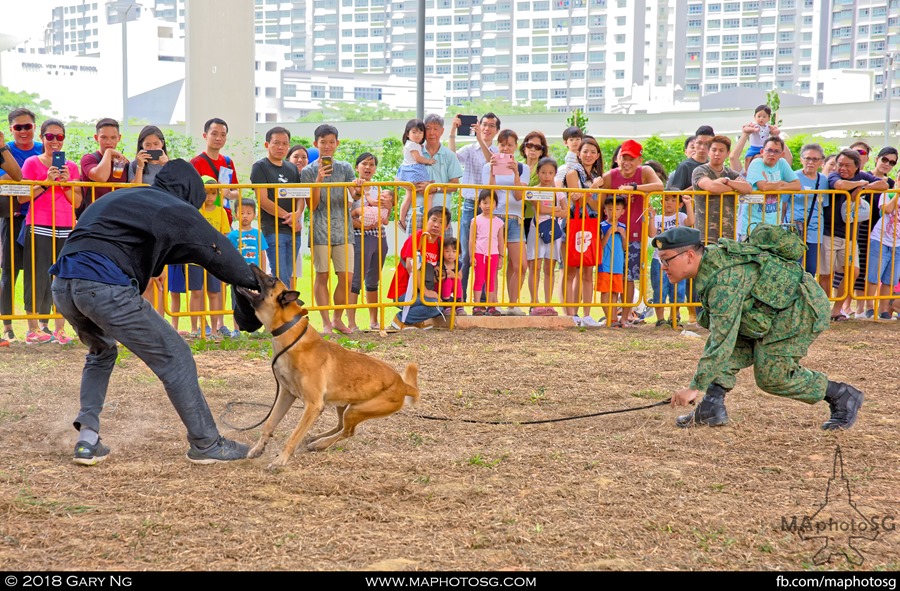 The RSAF50@Heartlands will resume in about a month's time at the following locations:
Bedok – 12-13 May
Jurong East 26-27 May