Last week, a pair of Japan Maritime Self-Defense Force (JMSDF) Kawasaki P-1 maritime patrol aircrafts made a rare appearance in Singapore skies. The last time we saw one of these was mid 2017 where a P-1 made a stop here enroute to and back from the Paris Air Show 2017. This time, the pair was spotted landing in Paya Lebar Air Base briefly before taking off.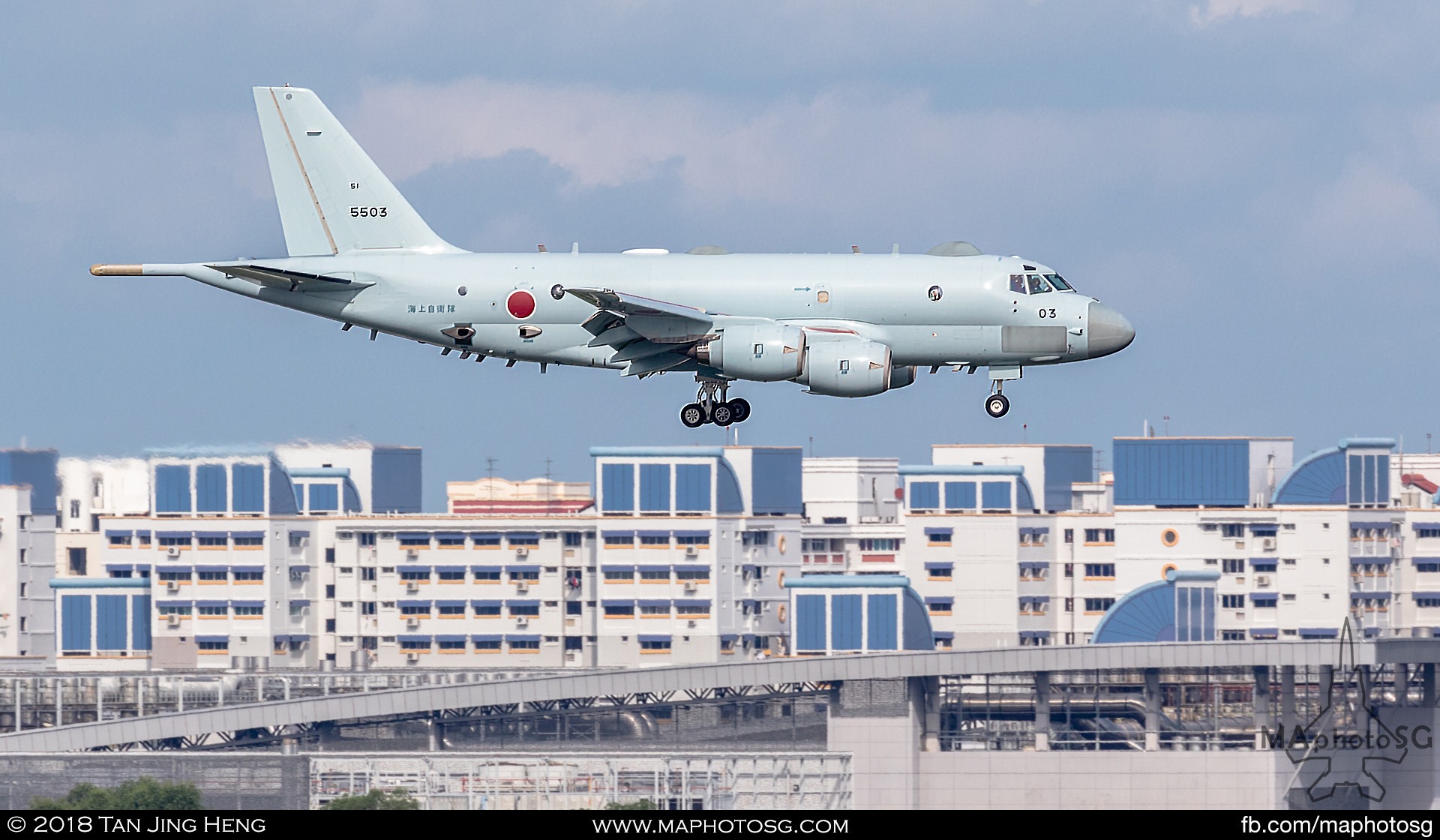 JMSDF Kawasaki P-1 (5503) landing at Paya Lebar Air Base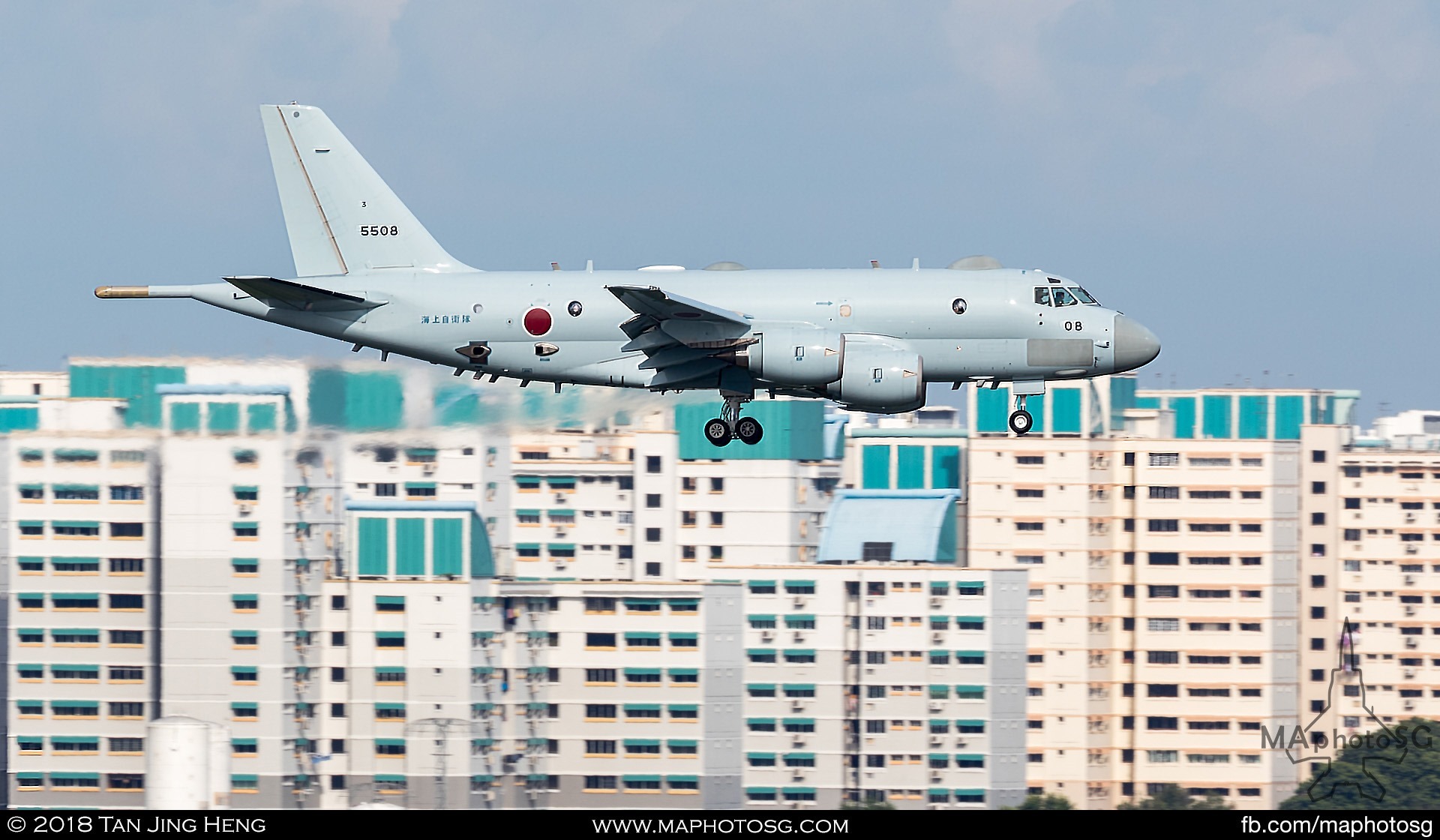 JMSDF Kawasaki P-1 (5503) landing at Paya Lebar Air Base
As the successor to the Lockheed Martin P-3C Orion, the Kawasaki P-1 is a locally developed and manufactured maritime patrol aircraft from the ground up, including the airframe, the engines and the patrol systems. It' is unlike any other MPAs which were conversions of civilian versions of the aircraft such as the P-8A Poseidon from a Boeing 737. The Kawasaki P-1 is the first production aircraft in the world to be equipped with a fly-by-optic flight control system. Using fiber optic cables instead of traditional copper cables. This could potentially reduce weight and negate any electromagnetic interferences as fiber cables are much lighter than copper and does not emit and EMF.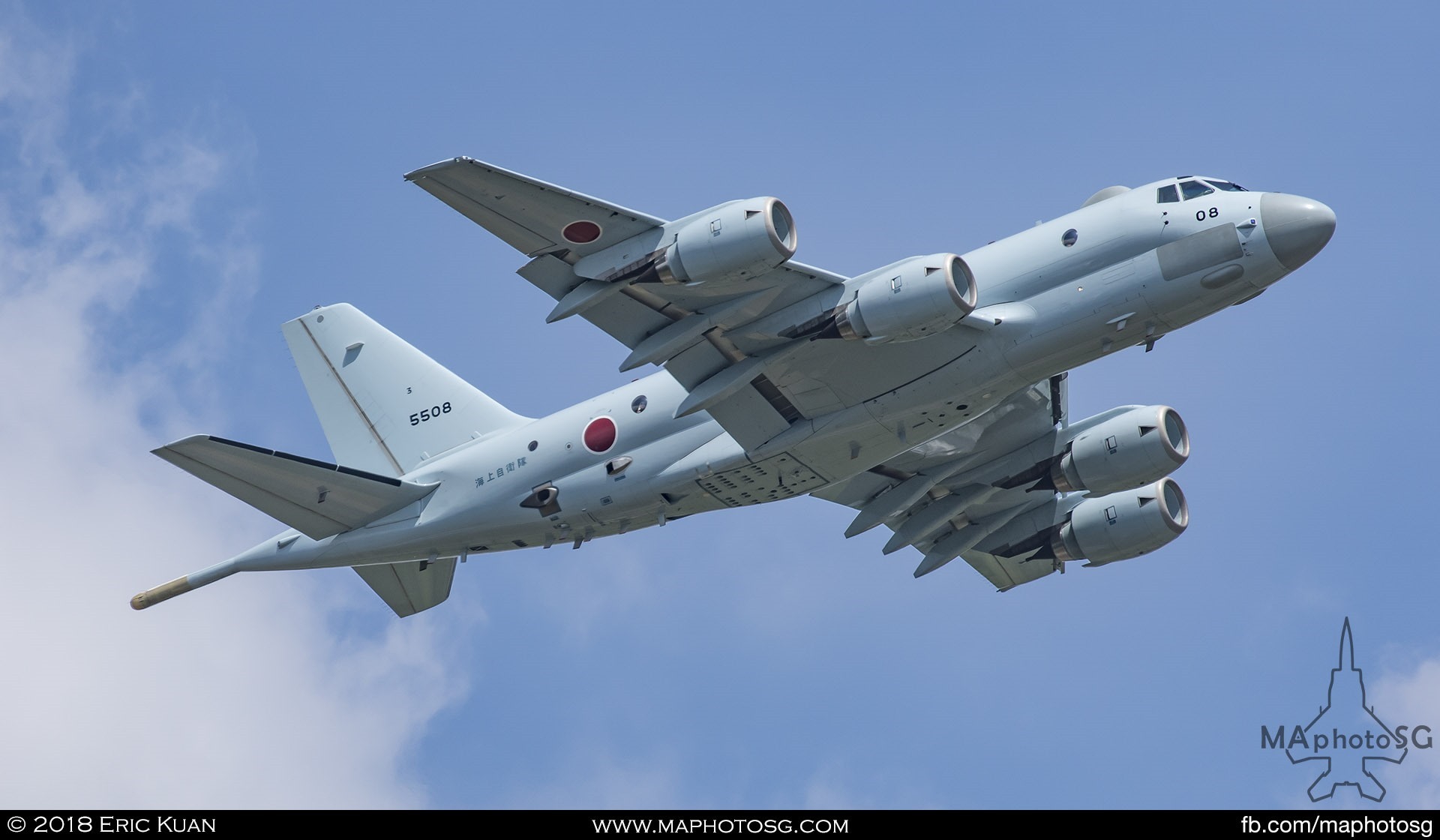 JMSDF Kawasaki P-1 (5508) takes off from Paya Lebar Air Base. Sonobouy launchers can be seen in the bottom of the fuselage.
For the JMSDF, the P-1 is used for prolonged, extensive patrols in the sea areas surrounding Japan. Being one of the newest type of MPA aircraft with the latest technologies, the P-1 flies faster and has a greater range and useful load than the P-3C, enabling it to patrol the extensive sea areas surrounding Japan for many hours.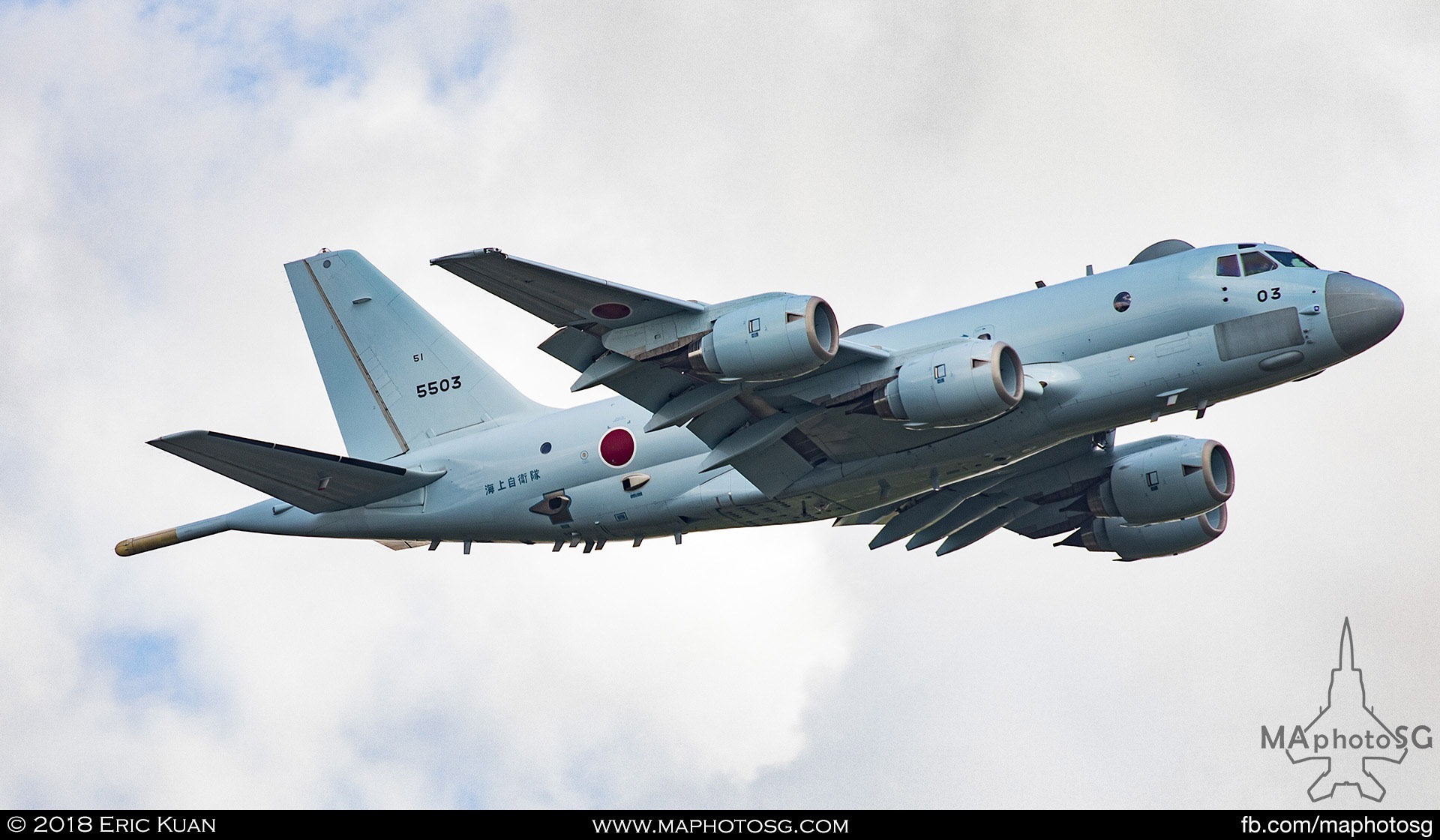 JMSDF Kawasaki P-1 (5503) takes off from Paya Lebar Air Base headed for ILA2018 Berlin Air Show.
Both of the JMSDF P-1s are headed for the ILA 2018 Berlin Air Show. Aircraft no 5503 seems to be on static display while 5508 is flying. As we can see from Peter Steehouwer's photos at ILA 2018 Berlin. They could be heading our way again when they complete their airshow duty in Europe and make a stopover before returning to Japan!