From 9-11 April, the second editions of Rotorcraft Asia and Unmanned Systems Asia were held concurrently at the Changi Exhibition Centre in Singapore, with close to increases of 25% in exhibitors and 15% in visitors from the inaugural editions in 2017. As both manned and unmanned rotary craft systems begin to converge, especially in the field of urban air mobility, the exhibition also presented the Urban Mobility Showcase for the first time, featuring eVTOLs and mixed operations solutions. As a sign of its signifcant regional and international recognition, the Civil Aviation Authority of Singapore (CAAS) organised the 7th World Civil Aviation Chief Executives Forum (WCACEF) in conjunction with the exhibitions.

Regional Growth
In his welcome speech, Mr Vincent Chong, Chairman, Experia Event, pointed out the large growth in the region of both the helicopter and unmanned systems market. "It was during the early days of the Second World War when Sikorsky found success with the world's first practical helicopter. Soon after, it was deployed in war zones to provide swift medical evacuation, saving the lives of countless wounded soldiers, downed airmen and isolated ground troops. Today, the helicopter continues to forge ahead on its purpose to protect lives from new and emerging threats, fighting forest fires, leading search and rescue missions following natural disasters and shipping accidents."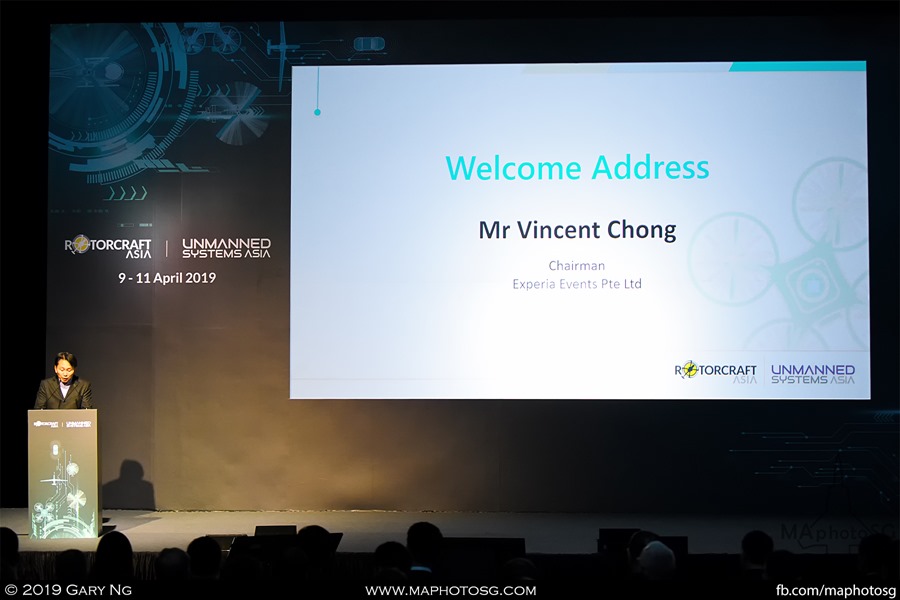 "And indeed, powered by sectors such as public safety, oil and gas, agriculture, construction and emergency medical services, Asia-Pacific is projected to drive the robust growth in the helicopter industry from 2018 to 2027, as the largest market for new helicopter deliveries with 33% share of the global market. Similarly, unmanned systems drones spending between 2017 and 2021 in Asia-Pacific is projected at about US$14.2 billion, the second largest market after North America. And this is driven by growing demand from the commercial and civil government sectors."
Echoing this fact, Mr Baey Yam Keng, Senior Parliamentary Secretary, Ministry of Transport, said, "Rapid technological advances in unmanned aircraft systems (UAS), or more commonly known as drones, have opened up a new horizon and enabled the growth of innovative applications across industries. A report by Goldman Sachs has projected that the global drone industry will reach US$100 billion by 2020, with the fastest growth opportunities coming from the commercial applications of drones."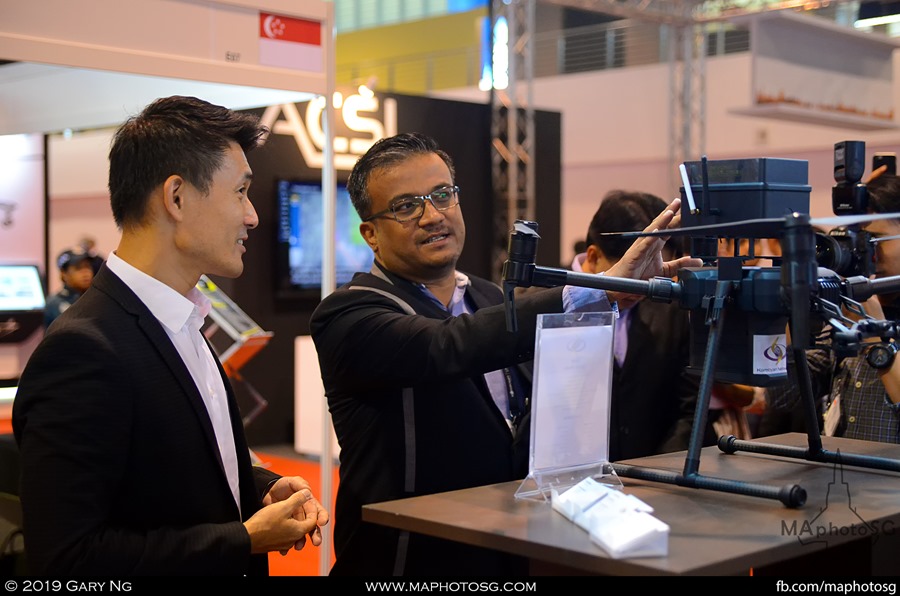 (Read our Rotorcraft Asia & Unmanned Systems Asia 2019 Opening Ceremony article for more speech details.)
Technology Innovations
One of the key highlights at the Urban Mobility Showcase was the Volocopter 2X from Germany's Volocopter GmbH, an eVTOL aircraft capable of transporting two passengers up to distances of about 30km. During the exhibition, the CAAS revealed that initial trials with Volocopter will be taking place in the southern part of Singapore in the second half of the year. "We are going to take off where we land. For the first phase, it's very much into experimental. It's going to be over water, and we are going to work with Volocopter on the safety aspects to ensure that even flying over water, it wouldn't pose a public or even aviation risk. The landing spot will be somewhere in the southern part of Singapore", said Mr Tan Chun Wei, Deputy Director of Transformation Programmes, CAAS.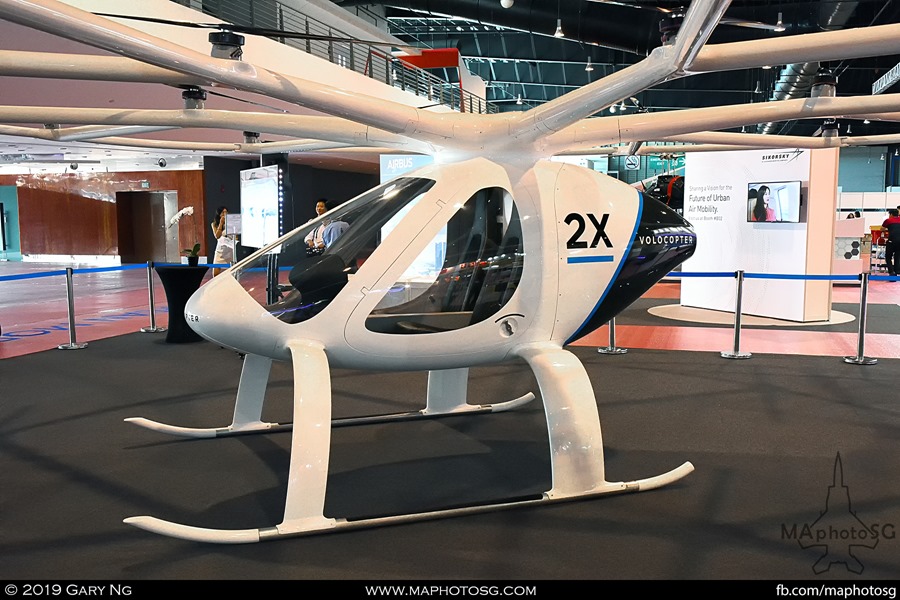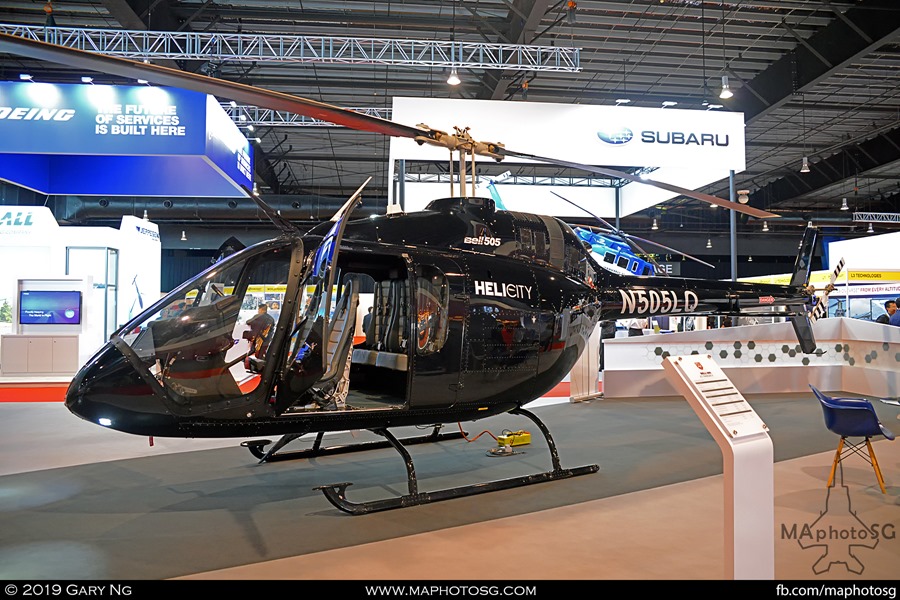 With such urban air systems, the challenge of regulating and preventing airspace conflicts between manned and unmanned aircraft becomes a significant key issue. UAS Traffic Management (UTM) and UAS regulatory issues were among the topics discussed at strategic conferences during the exhibition, and innovative UTM systems were exhibited as potential solutions. One such system was the Future Flight Consortium's connected urban airspace management system developed by Garuda Robotics, Flare Dynamics and Volans-i. This system allows for navigation, deconflicting, fleet management and UTM of Beyond Visual Line Of Sight (BVLOS) unmanned systems operations in a densely populated urban environment.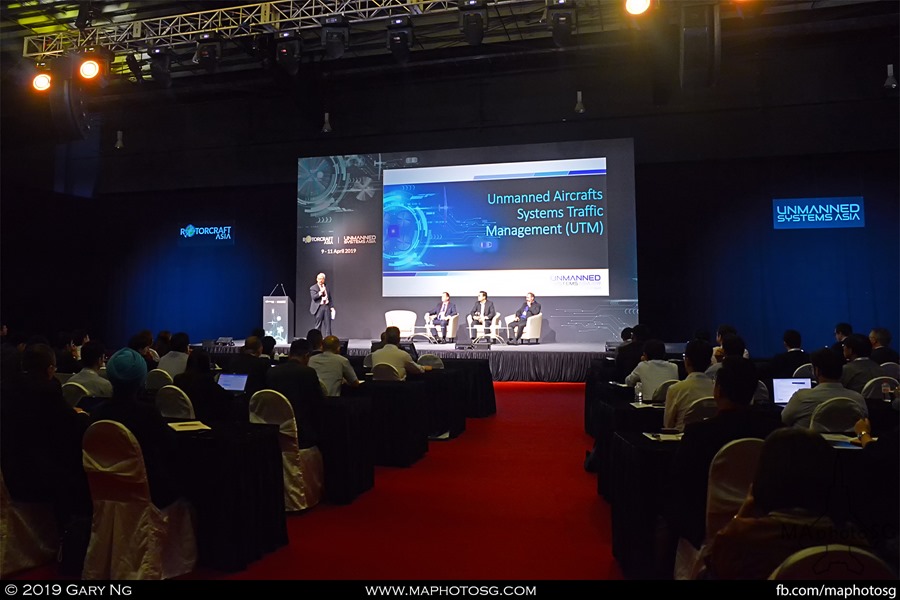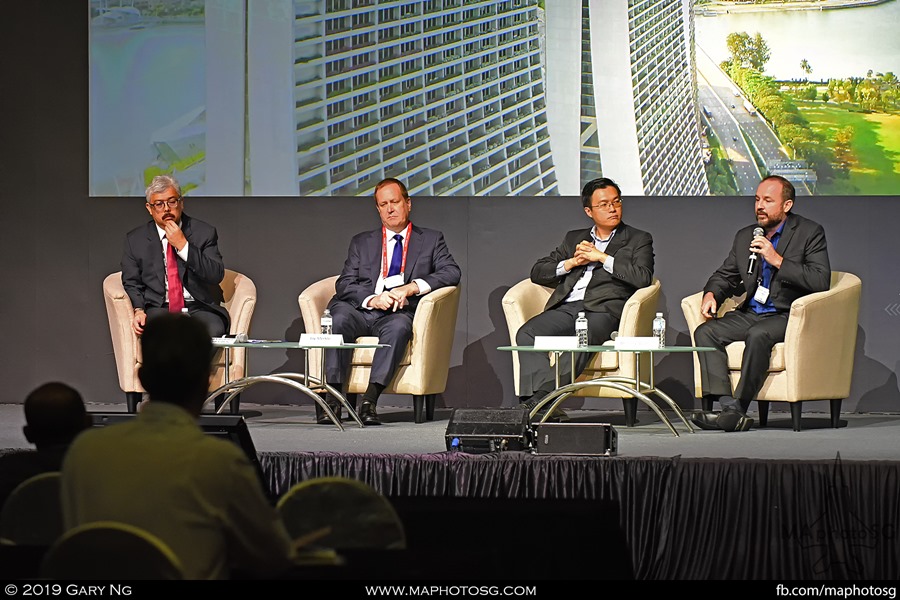 Exhibiting for the first time here, Japan's Autonomous Control Systems Laboratory Ltd (ACSL) showcased their range of Visual-SLAM (Simultaneous Localization and Mapping) enabled drones, which are primarily used for industrial inspection utilisation in GPS (Global Positioning System)-denied indoors or closed environments. The drones are equipped with stereoscopic cameras which capture images during flight, and are processed in real-time and built into a 3D environmental model, utilising ACSL's proprietary stereo SLAM algorithm.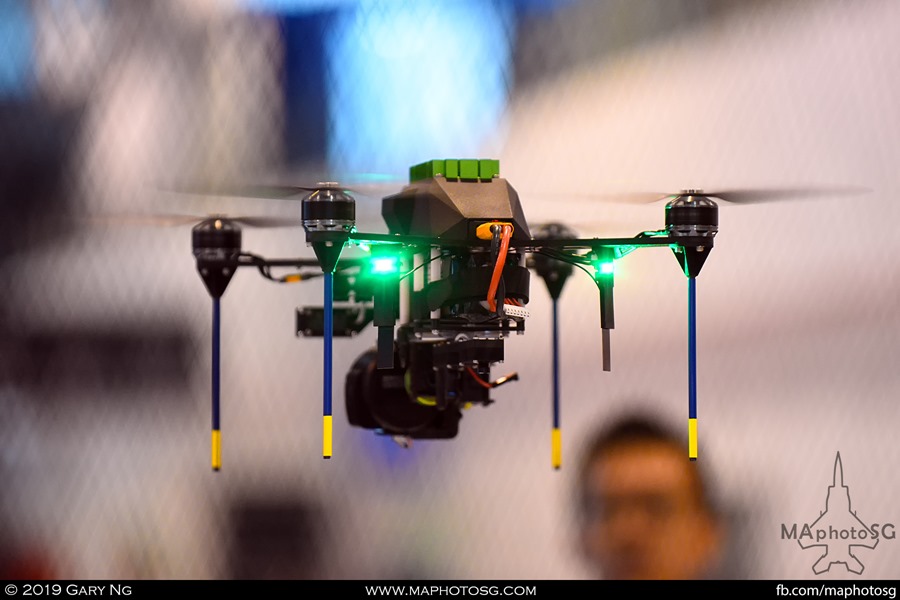 Also making its maiden exhibition appearance was Subaru Aerospace Company from Japan, showcasing the Subaru Bell 412EPX helicopter, the latest commercial variant of the highly successful and venerable Bell 412 series. The 412EPX is also co-developed concurrently with the UH-X New Utility Helicopter for the Japan Ministry of Defense to replace the UH-1J in used by the Japan Ground Self-Defense Force (JGSDF). Enhanced features include a 30 minute dry run capability, an increased 11% transmission torque output, and a maximum gross weight of 12,200 lb.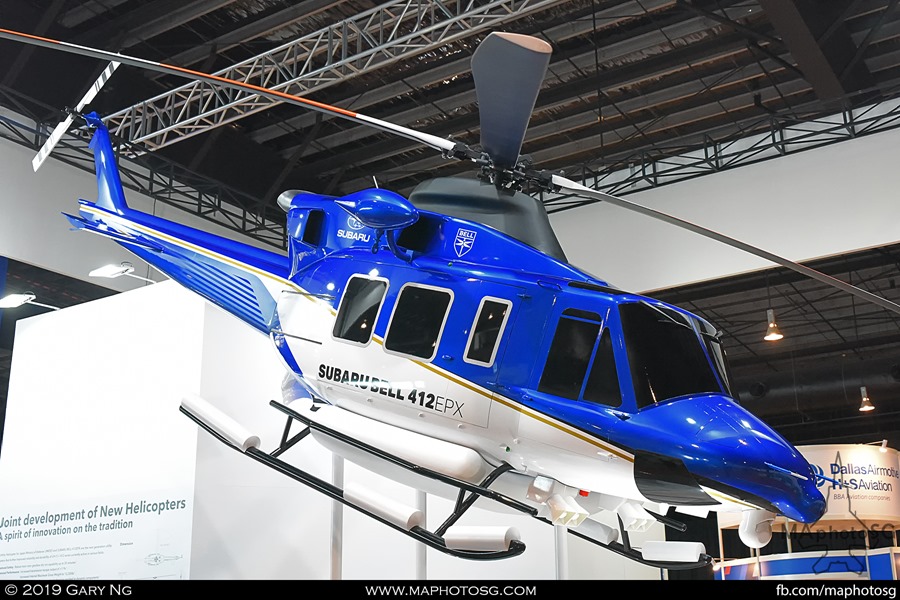 Strategic Partnerships as Industry Catalysts for the Next Generation
The Association of Aerospace Industries (Singapore) (AAIS) announced the formation of the Singapore UAS Community, with the support of CAAS and Enterprise Singapore. The community will represent and serve the interests of the emerging UAS industry sector in Singapore, including aerospace companies, technology start-ups, end-users and educational institutions. The inaugural Singapore UAS Directory 2019 was also launched to help connect the local UAS businesses to market opportunities.
"The surge in public and private sector demand for UAS solutions provides a glimpse of the market's untapped potential. Building upon our strengths as an Association, we will engender the USA Community, and together, play a role in supporting market development and access, sourcing of new technologies, development of standards and policy advocacy", said Mr Philip Quek, President, AAIS.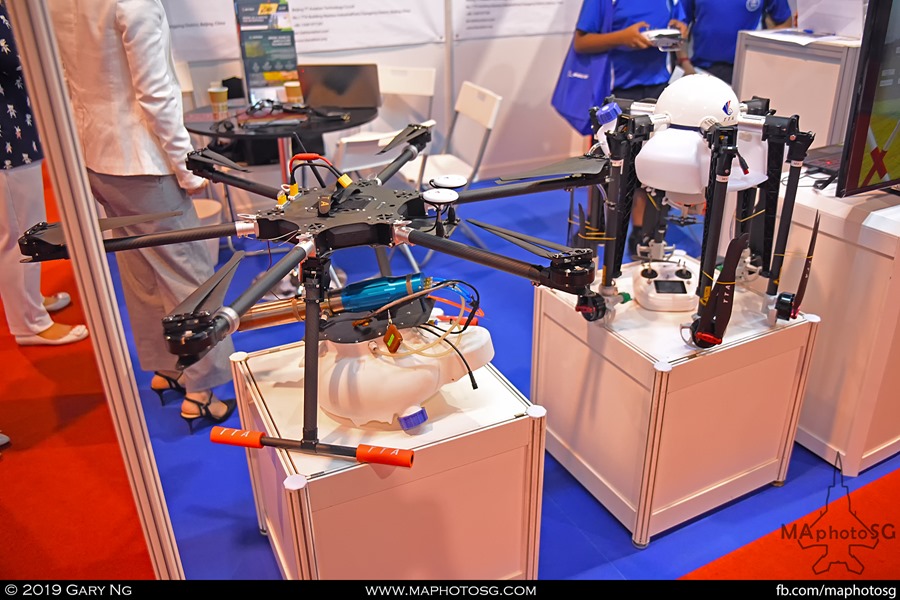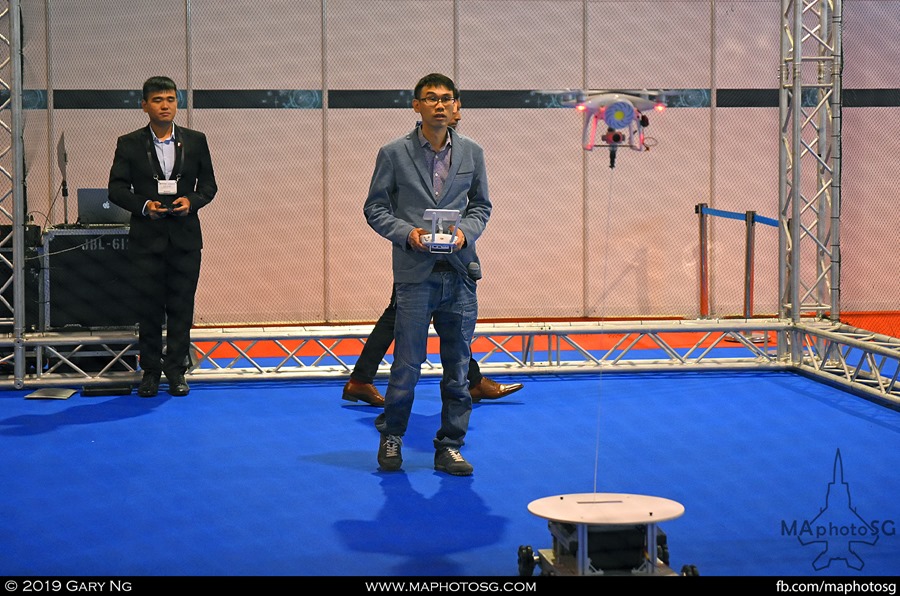 Surbana Jurong and AeroLion Technologies also signed a Memorandum of Understanding (MOU) to jointly develop Unmanned Aerial Vehicle (UAV) solutions for various project applications, including land reclamation, workplace safety, site progression and fault detection in enclosed areas such as buildings and tunnels. Surbana Jurong aims to integrate these UAV solutions into its current processes to further increase its productivity, and to offer advance data-driven UAV solutions to its global clients by combining real-world data from its operations.
Mr Wong Heang Fine, Group CEO of Surbana Jurong, said, "As a leader in urban and infrastructure consulting, Surbana Jurong is committed to leverage technology to improve efficiencies in our work and value-add for our clients. We have a dedicated Digital Management Office to drive technology applications throughout the Group. Surbana Jurong already uses UAVs as part of our project processes, from conducting inspections and surveillance, high-precision data collection as well as security-led activities by our subsidiary AETOS. Our collaboration with AeroLion Technologies will further ensure our leadership in the area of UAV applications."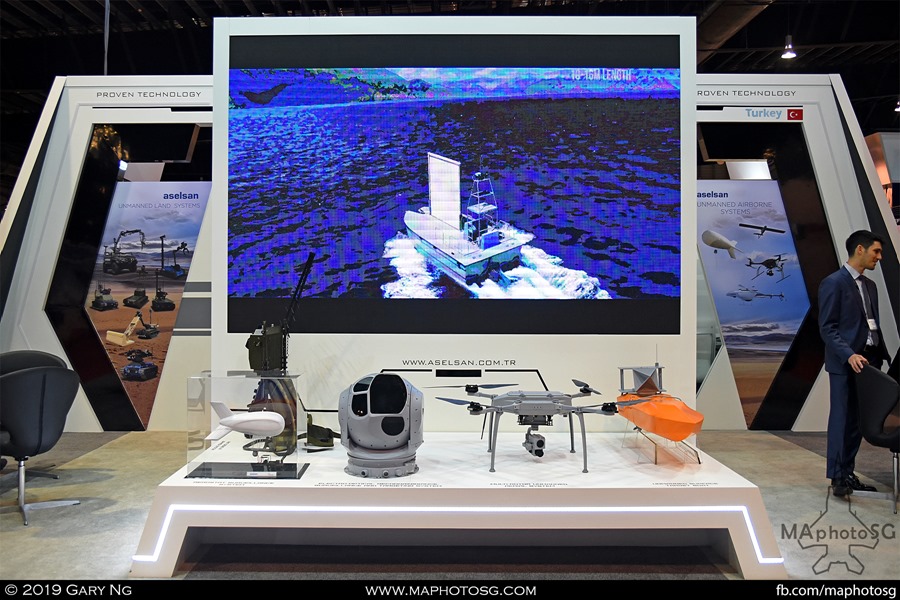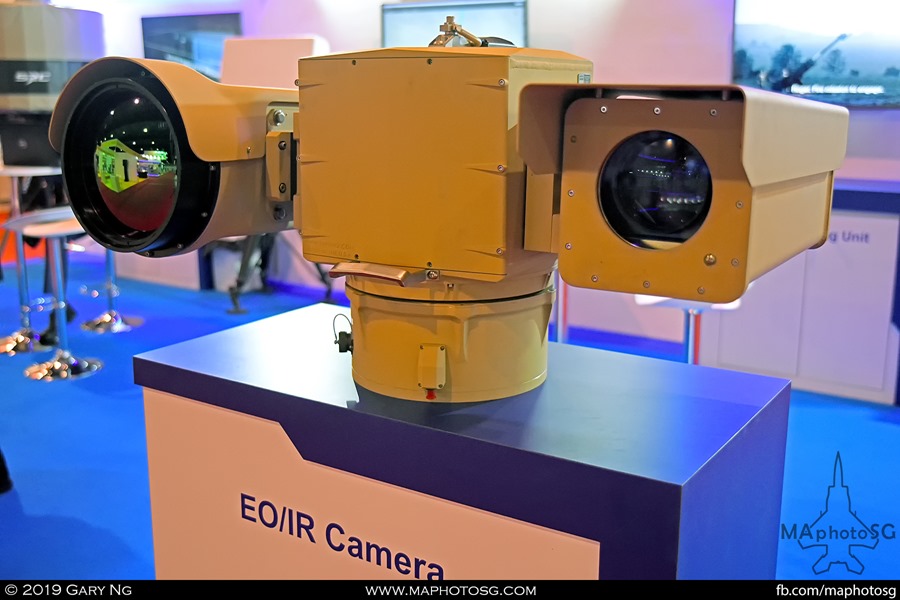 At the What's Next Start-Up Showcase, ten start-ups had the opportunity to present their innovative capabilities, and to pitch business ideas and offerings to investors, accelerator and corporate partners. The winner, BrashTech from New Zealand, showcased their unique high precision infrastructure inspection solution based on their proprietary fusion technology that integrates data captured by Continental's Atlas Merlin Flash LiDAR Camera with 3D Global Shutter. This system can be mounted onto compatible drones to provide asset inspection with 1/32" accuracy in real-time.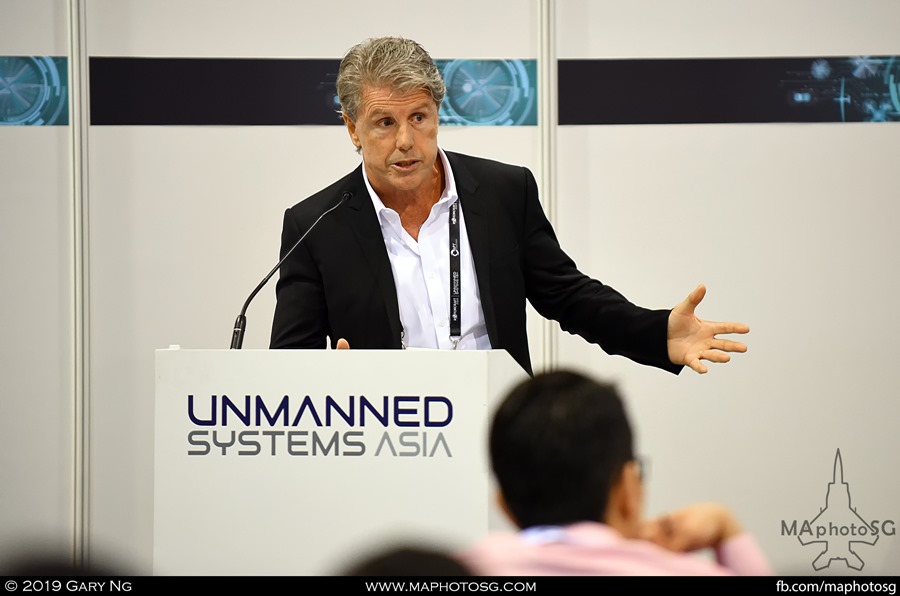 "There are about four million infrastructures around the world that all need inspection, real-time accuracy and speed. What we are very focused on is inventing new ideas and new technologies that can be extremely valuable to very large infrastructure companies – and there is a massive number of those", said Brian Peace, CEO, BrashTech. "It is a small way for us to change the world and I feel great about winning and I was very surprised! Singapore is my home now and we are building the company here with R&D facilities. We are also planning to take the technology into different parts of the world focusing on building up our momentum with large players like Continental."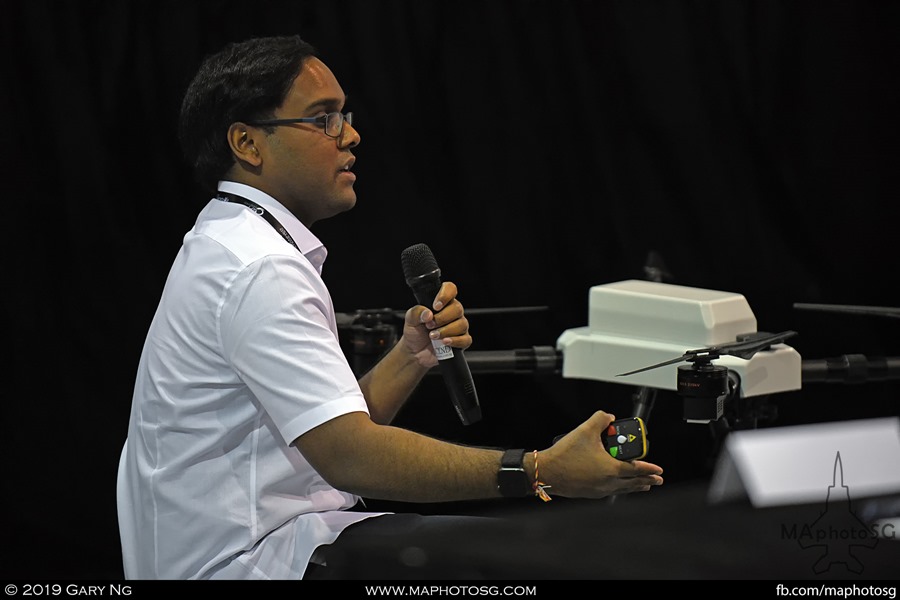 "These second editions of Rotorcraft Asia and Unmanned Systems Asia has reinforced Singapore's position as the leader in providing key strategic platforms for the region's rotorcraft and unmanned systems industries to converge, forge partnerships and tap into the markets' burgeoning growth potential", said Mr Leck Chet Lam, Managing Director, Experia Events. "We are encouraged by the positive response to the events and the fact that key industry players are looking at Rotorcraft Asia and Unmanned Systems Asia as the region's must-attend events and key touchpoint with its offering of business collaborations, thought leadership conferences and networking opportunities. We will continue to have a pulse on the industry and bring more exciting dimensions to the future editions."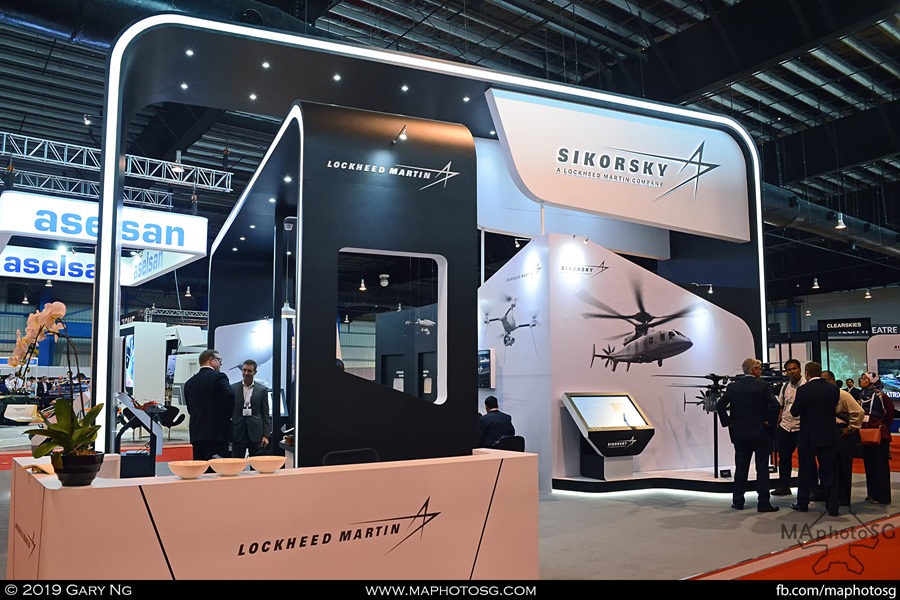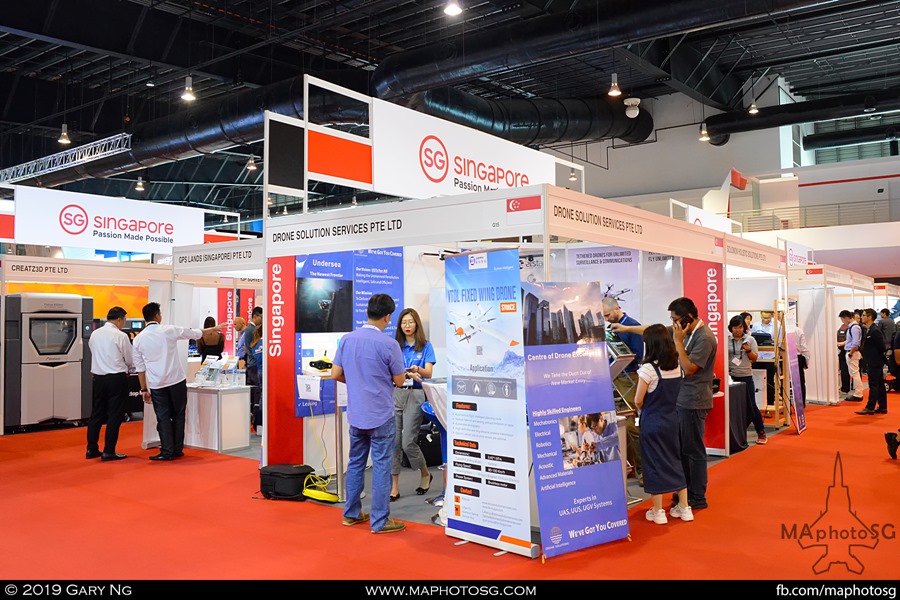 The next edition of Rotorcraft Asia and Unmanned Systems Asia will return in 2021 from 30 March to 1 April at Changi Exhibition Centre, Singapore.