Following on from the success of the inaugural editions in 2017, the Rotorcraft Asia 2019 & Unmanned Systems Asia 2019 exhibitions were opened today by Mr Baey Yam Keng, Senior Parliamentary Secretary, Ministry of Transport, at the Changi Exhibition Centre. This year, about 100 companies from 23 countries will be showcasing their latest technologies and solutions, with an expected 3,500 attendees from 56 countries. The strategic conferences will bring 32 speakers who are well-positioned to discuss relevant and crucial issues related to the utilisation of rotorcraft and unmanned systems. Also, for the first time, the exhibitions will be held in conjunction with the 7th World Civil Aviation Chief Executives Forum (WCACEF), organised by the Civil Aviation Authority of Singapore (CAAS).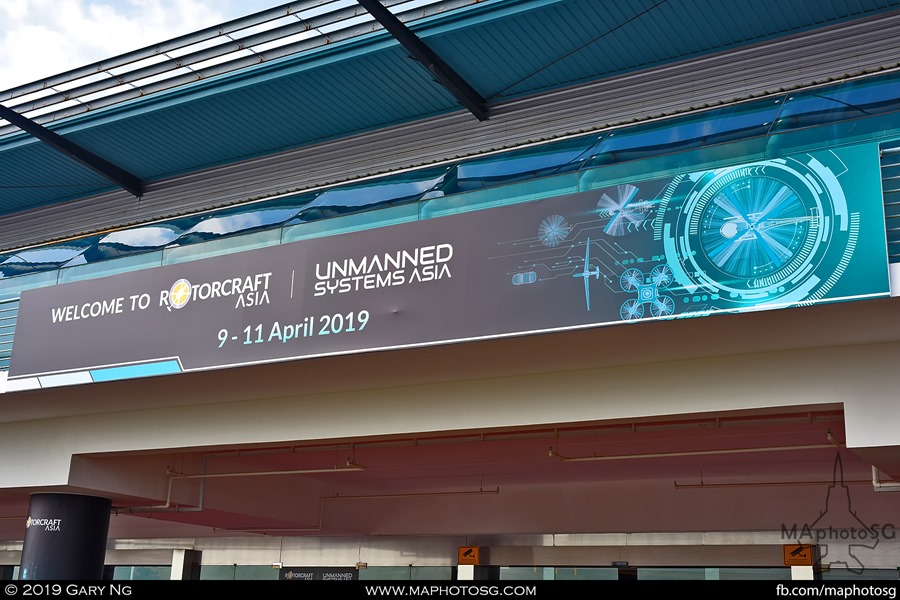 With the success of the launch of the What's Next Start-Up Showcase at Singapore Airshow 2018, this showcase will be featured for the first time at this exhibition, to provide a launchpad for aspiring start-ups to present and pitch their products and solutions to potential commercial investors and governmental agencies. Another showcase debuting this year is the Urban Mobility Showcase, Asia-Pacific's first dedicated platform for electric Vertical Take-Off and Landing (eVTOL) technologies, with the Volocopter 2X eVTOL vehicle as one of the exciting highlights.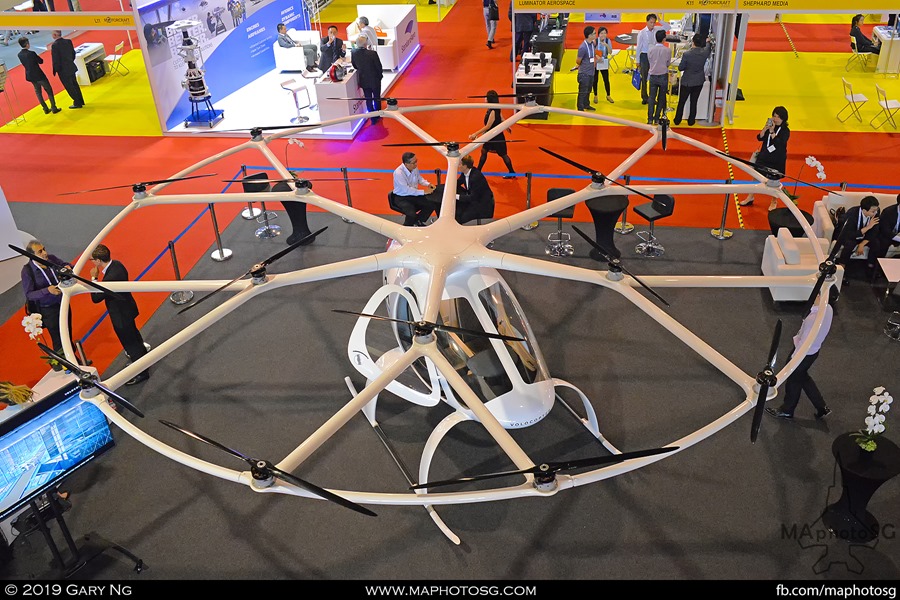 Speaking at a media preview prior to opening day, Mr Leck Chet Lam, Managing Director, Experia Events Pte Ltd said, "We are encouraged by the strong showing of returning and new exhibitors and delegates. The presence of more than half of the world's leading helicopter Original-Equipment-Manufacturers (OEMs) is a strong testimony to the relevance of this platform for strategic discussions, networking and collaborations which eventually fuel growth in Asia Pacific." He further added, "The breadth of industries represented for unmanned systems also underscores the value of this platform to drive embracement and deployment of drones solutions in traditional sectors such as agriculture, oil and gas, and emergency medical services, for maximum resource optimisation and operational efficiency."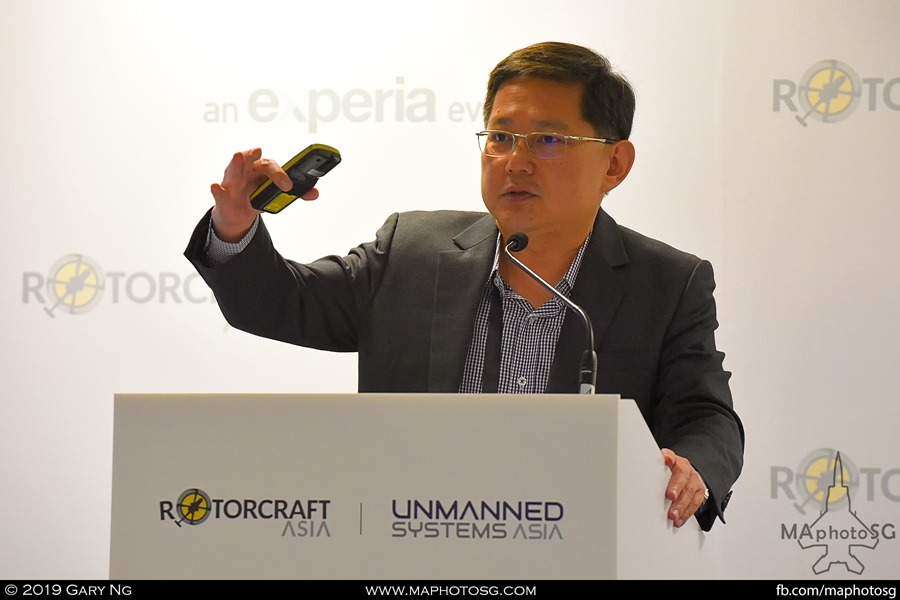 Mr Leck Chet Lam, Managing Director, Experia Events Pte Ltd
Forging Ahead Into New Applications
Giving his welcome speech at the opening ceremony, Mr Vincent Chong, Chairman, Experia Event highlighted the helicopter's multi-roles and the its growth in the Asia-Pacific market. "Today, the helicopter continues to forge ahead on its purpose to protect lives from new and emerging threats, fighting forest fires, leading search and rescue missions following natural disasters and shipping accidents. And indeed, powered by sectors such as public safety, oil and gas, agriculture, construction and emergency medical services, Asia-Pacific is projected to drive the robust growth in the helicopter industry from 2018 to 2027, as the largest market for new helicopter deliveries with 33% share of the global market."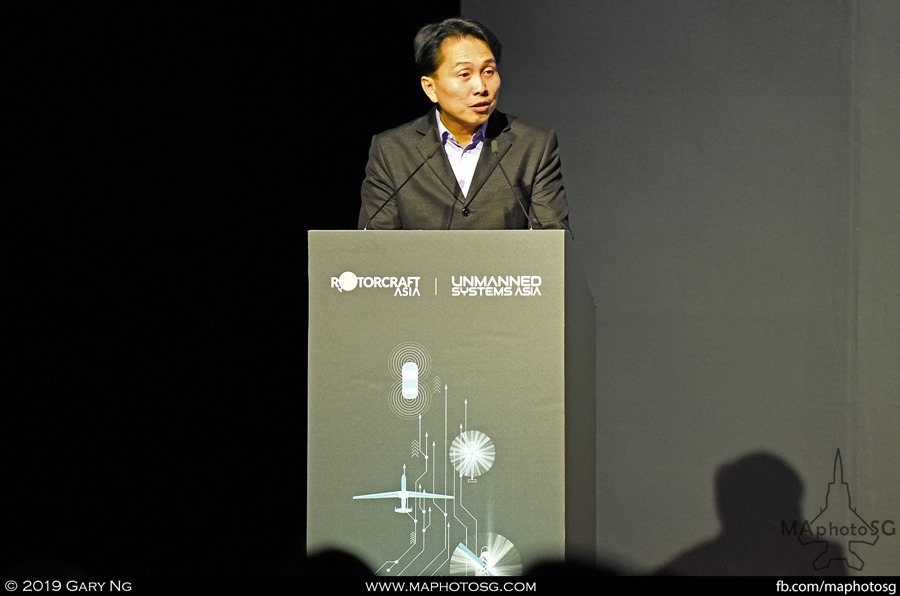 Mr Vincent Chong, Chairman, Experia Events Pte Ltd
On the new and unconventional applications of unmanned systems, he said, "Although drones were commercially used since the early 1980s, its only recently that its practical applications expand at incredible speeds throughout a variety of non-traditional industries. In the agriculture industry, Japanese farmers are leveraging on drones to monitor crop growth and spray pesticides on selected areas based on aerial surveys. This helps them to maximise crop yield while minimising overhead costs as well as environmental impact. And in Africa, drones are making significant headways to bridge significant gaps in the provision of health and social care services for vulnerable communities, by delivering medical supplies to thousands of patients in previously inaccessible areas."
New Frontiers of Possibilities
In his opening speech, Mr Baey provided some examples of the increasing harnessing of drone technology by the government. "The National Environment Agency (NEA) is using drones to conduct inspections of rooftops to detect stagnant water that may lead to mosquito breeding, and also to deposit larvicide to eliminate the risk. The Land Transport Authority (LTA) is using drones to create digital 3D models of existing construction sites to enhance project planning, and has trialled the use of drones for construction site inspections and traffic monitoring."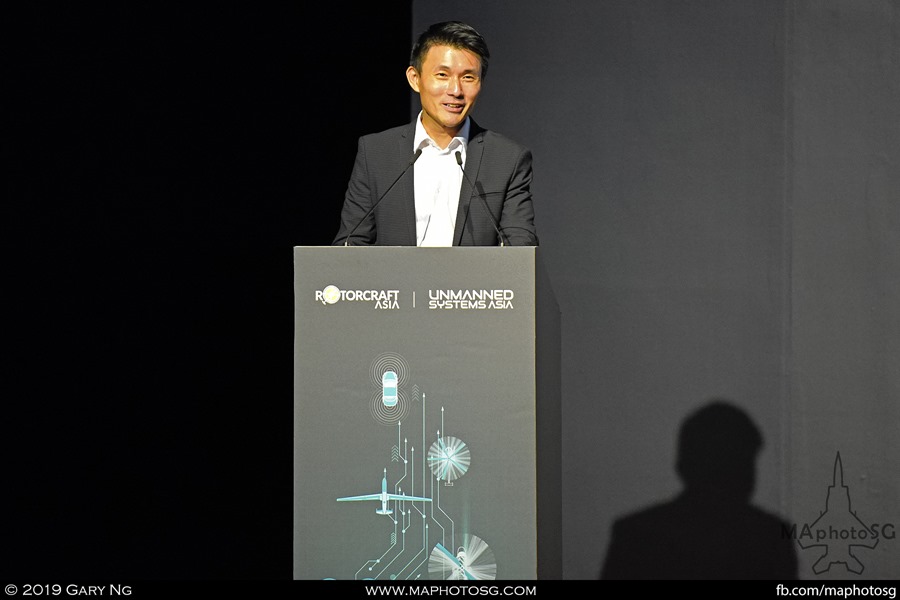 Mr Baey Yam Keng, Senior Parliamentary Secretary, Ministry of Transport

Highlighting the government's collaboration with industry partners, he said, "Last July, the Ministry of Transport (MOT) and the Civil Aviation Authority of Singapore (CAAS) co-funded four projects under a Call-For-Proposal for innovative use of Unmanned Aircraft Systems (UAS). One of the projects is a collaboration between Airbus and Wilhelmsen Ship Services to trial shore-to-ship deliveries. Just last month, they completed the world's first deployment of drone technology in real-time port conditions to deliver small, time-critical items to working vessels in anchorage."
On new risks in new applications, such as Beyond Visual Line Of Sight (BVLOS) drone operations, or airtaxis, Mr Baey said, "One such risk is that the drone operator may not be able to ascertain the position of the drone relative to people, buildings or aircraft. That is why CAAS has taken a calibrated, risk-based approach. To better understand the potential and risks of eVTOLs, CAAS will facilitate such trials in Singapore, in controlled locations away from human traffic and property. It is through deliberate and rigorous testing that we can better understand the risks of UAS technology and applications, and then design systems, measures and regulatory framework to address the risks and harness the benefits."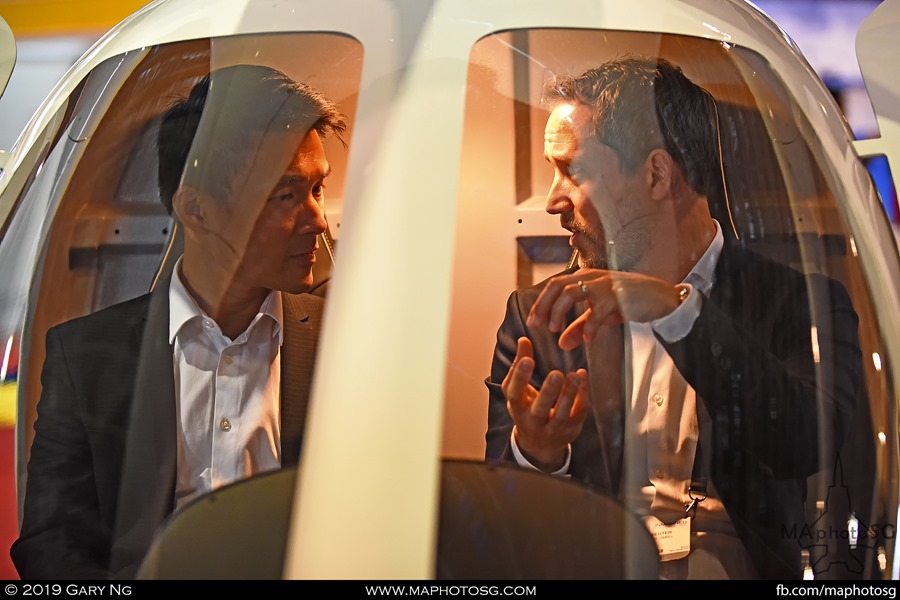 Mr Baey Yam Keng being briefed on Volocopter's eVTOL X2 vehicle by Mr Florian Reuter, CEO, Volocopter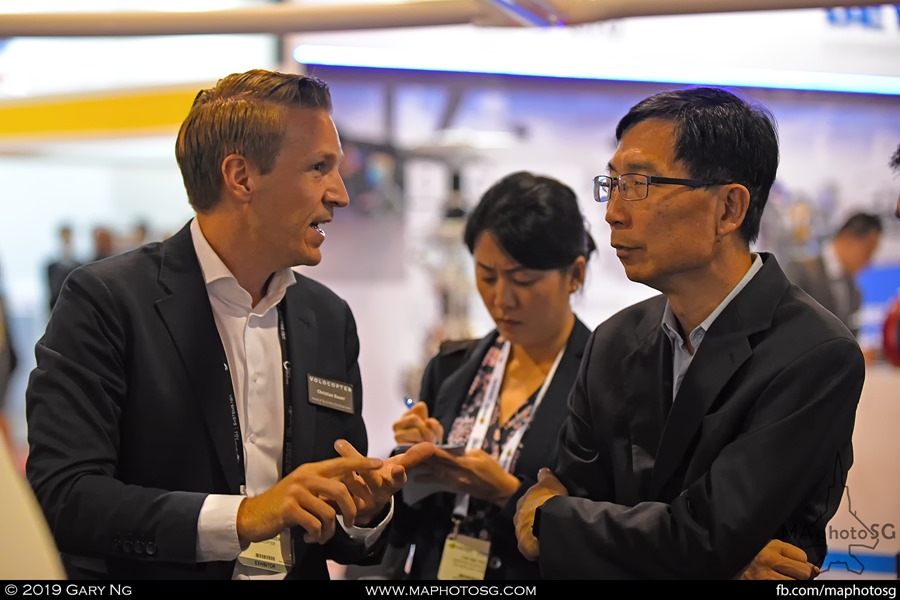 Mr Christian Bauer, Head of Business Development, Volocopter (left) in discussion with Mr Tan Peng Yam, Chief Executive, DSTA (right)
Rotorcraft Asia 2019 & Unmanned Systems Asia 2019 will be held at the Changi Exhibition Centre from 9-11 April, and entry is only for trade visitors. There will be a complimentary shuttle bus service operating between Expo MRT station and the show site during the show days.
Please refer to www.rotorcraft-asia.com or www.unmannedsystems-asia.com for more information.