The inaugural editions of Rotorcraft Asia & Unmanned Systems Asia were held recently from 18-20 April 2017, at the Changi Exhibition Centre in Singapore. The focused exhibitions received a very strong participation and reception, and looks set to be established as key events for both the civil rotary-wing and Unmanned Aircraft Systems (UAS) industries. Over 3000 trade visitors from 52 countries attended the exhibitions, which had over 80 companies from about 20 countries participating. "The events are co-located to ensure industry players have one single effective platform to advance regional growth potential," said Mr Leck Chet Lam, Managing Director, Experia Events.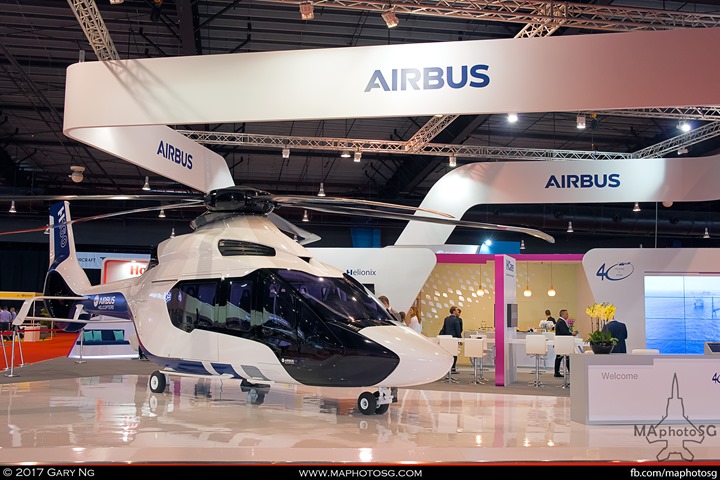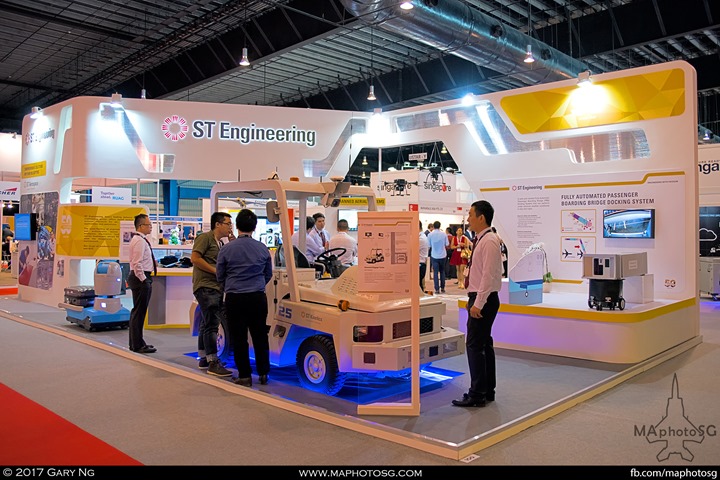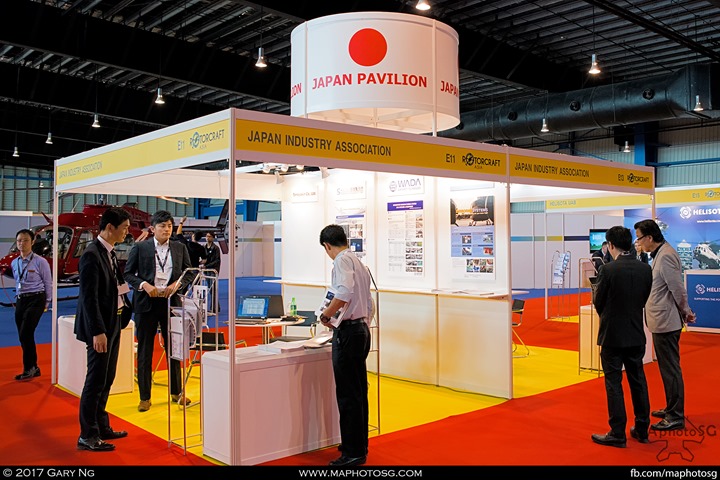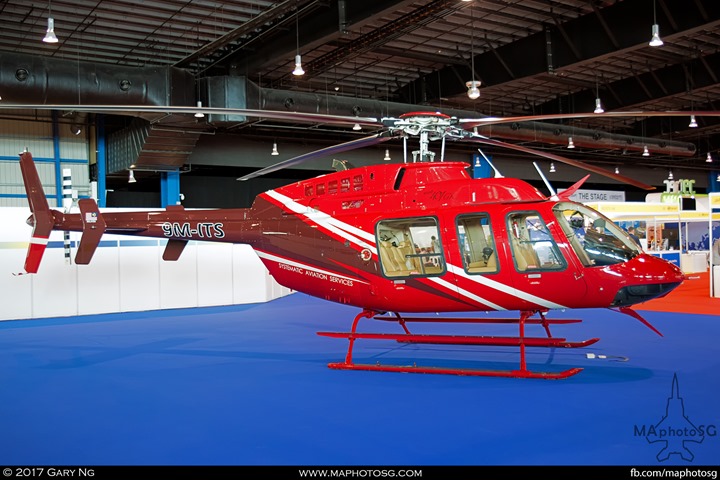 Over the three days, a series of strategic conferences and forums were also held to enable innovation shaping through insightful dialogues. The Unmanned Systems Asia Forum explored the theme of "Future of Drones", in which commercial aerial drones users across different industries presented the current and potential variety of tasks that can be performed with the systems. The Rotorcraft Asia Conference focused on next generation technologies, mindsets and engineering processes for rotary-wing aircraft through its "Innovation in Rotorcraft" theme.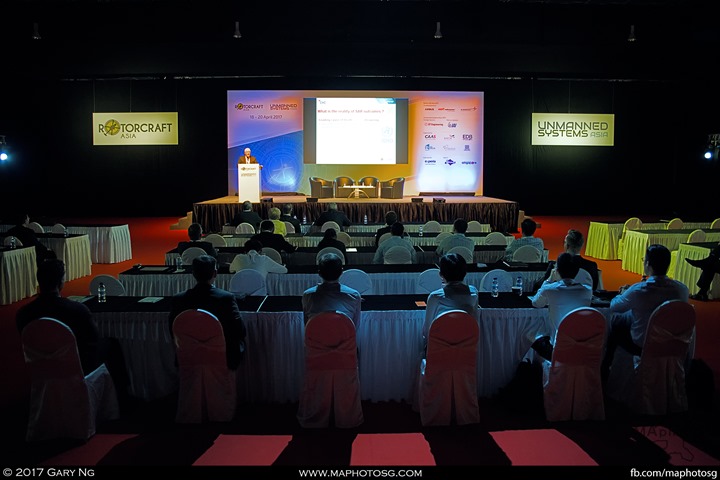 A VIP Buyers Programme enabled exhibitors and potential buyers to network and collaborate on business opportunities in the Asia-Pacific region, while the University R&D Showcase allowed Singapore's top universities and tertiary institutions to showcase their innovative unmanned systems solutions of tomorrow, contributing to Singapore's vision to be a Smart Nation.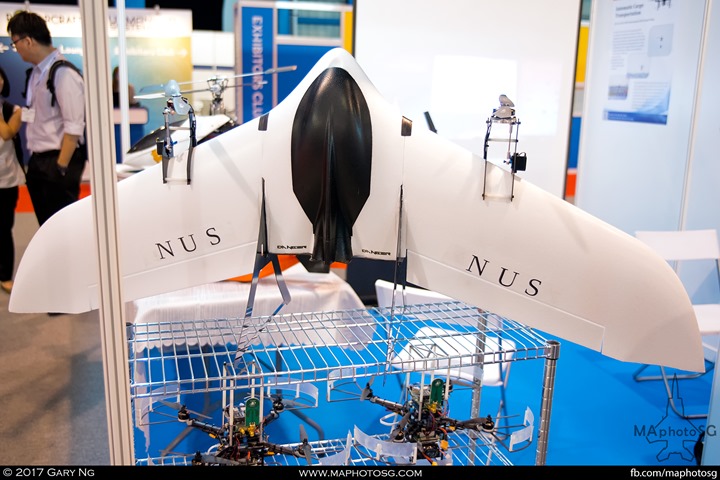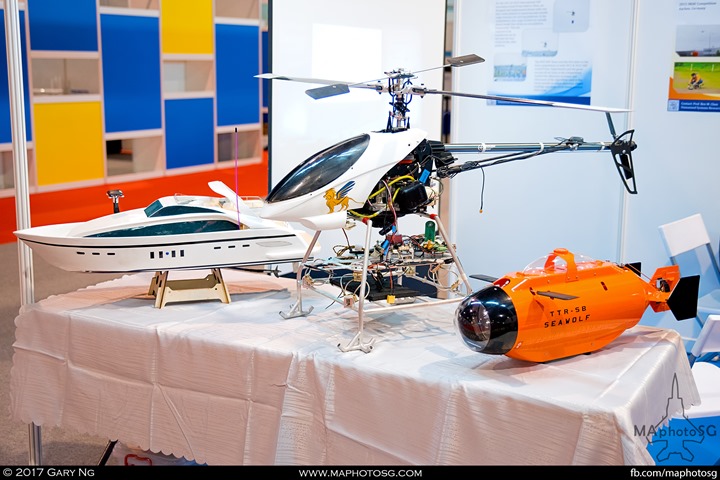 Growth and Innovation
In his Welcoming Address, Mr Vincent Chong, Chairman, Experia Events, highlighted the growth of the Asia-Pacific markets. "The robust outlook for global helicopter demand from now till 2026 will be driven, in large part, by the Asia-Pacific region. The helicopter fleet size in Asia-Pacific has increased by 65% since 2006. And the region is also expected to account for the larger share of about 30% of the new helicopters to be delivered globally by 2026. Applications are driving growth in both the global and regional unmanned systems market, with the Asia-Pacific commercial aerial drone market alone predicted to be worth US$650 million by 2025."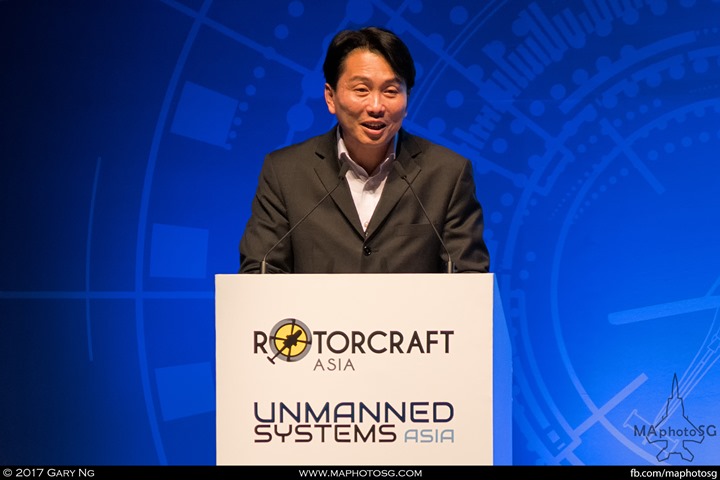 He also highlighted innovation as a key theme for the exhibitions. "(Rotorcraft Asia's) strategic conference, which will focus on the subjects of innovation in rotorcraft, will see these leading manufacturers and operators of rotorcraft share their views and insights on innovation as a catalyst to developing solutions to current issues and challenges. Conference delegates and speakers will also seek to discuss the future landscape and picture of what and how rotorcraft will fly and operate, through the application of innovative technologies, mindset and engineering processes."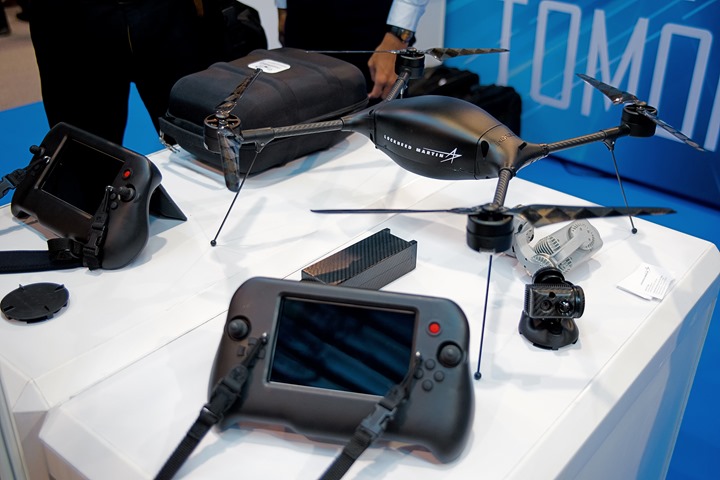 "Innovation and technology are also key themes of the inaugural Unmanned Systems Asia, because of the increasing use of unmanned vehicles for civil and commercial applications, including infrastructure, agriculture, traffic monitoring, surveillance and emergency response operations."
Early Adoption and Support
In her Opening Address, Ms Low Yen Ling, Parliamentary Secretary, Ministry of Education & Ministry of Trade and Industry, Mayor, South West CDC, pointed out how Singapore is well positioned to tap on the Asia-Pacific helicopter market growth. "Singapore's aerospace industry is well-positioned to tap on the growing helicopter market in Asia Pacific. Leading companies such as Airbus Helicopters, Standard Aero and Bell Helicopter have established operations in our Seletar Aerospace Park to serve their customers in the region. Last year, SAFRAN Helicopter Engines also opened its regional headquarters for Southeast Asia and India in Seletar."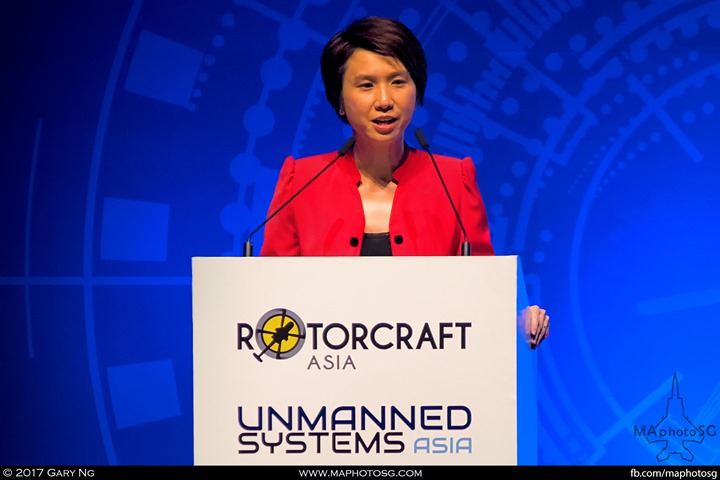 On growing the local UAS segment, "The Government will support the growth of this emerging UAS segment in two ways: encouraging early adoption and developing an enabling regulatory environment. These are the themes of the Committee on the Future Economy (CFE) report. The report reflects how the Government is adopting a more pro-business stance to support new growth opportunities."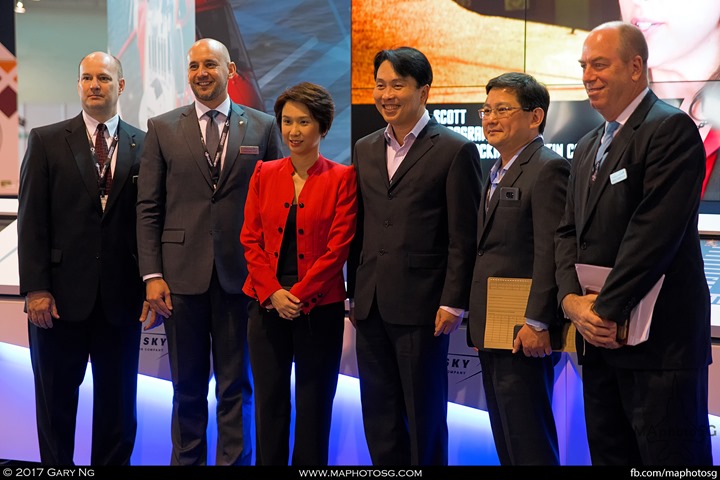 On how local public agencies are looking at UAS solutions to assist in their operations, "As part of the National Environment Agency's mosquito control operations, the agency is using customised drones to dispense larvicide in hard-to-reach areas like roof gutters. This will really help the officers to do their job more effectively, efficiently and it can be also game-changing as well as life-saving. The Land Transport Authority is also exploring the use of drones to inspect our Mass Rapid Transit (MRT) and road tunnels."
Establishing Relevancy
During the exhibition, several significant collaboration announcements were made, affirming its position as an effective strategic platform of choice for leading industry companies, solutions providers and innovators from across the industry. This included the Airbus Helicopters and SingPost partnership for drone delivery trials. The project, named "Skyways", aims to develop an aerial drone delivery system for urban environments like Singapore. An initial trial involving transporting small packages using a drone around the National University of Singapore (NUS) campus is expected to take place in early 2018.



"It is a well-organised event. We are happy to meet various customers, partners and suppliers at this event, to share ideas and discuss opportunities to grow the market in this region. We hope to see even more participants from the various mission systems for a more sustainable showcase," said Philippe Monteux, Head of Region, Southeast Asia & Pacific, Airbus Helicopters.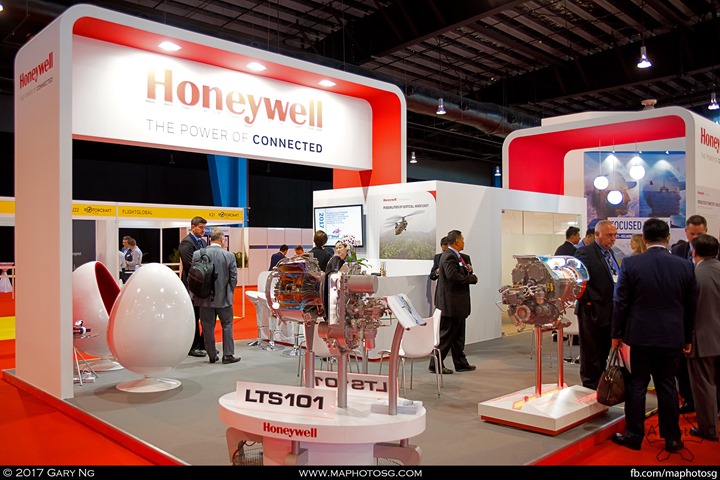 Bell Helicopter also had leveraged the events to solidify several partnerships and deliveries across key markets such as Indonesia, India and Vietnam. Tata Steel Group has purchased a second Bell 429 helicopter to support their steel production operations. Air Pacific Utama (PT APU) also signed a purchase agreement of the first Bell 407GXP and Customer Advantage Plan (CAP), the first Asia-based customer to sign for the new service solution.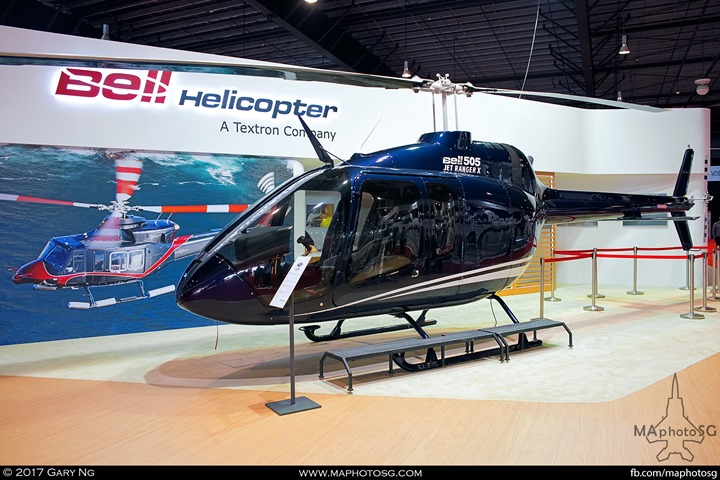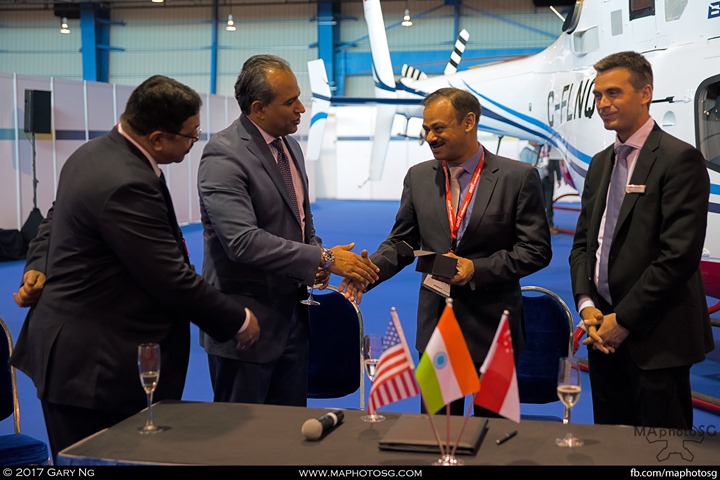 "We are pleased with the response to the first edition of the biennial Rotorcraft Asia and Unmanned Systems Asia exhibition," said Sameer A. Rehman, Managing Director, Bell Helicopter Asia Pacific. "We were able to celebrate multiple successes during the exhibition as well as showcase our emerging product technologies and share our vision for the future of rotorcraft."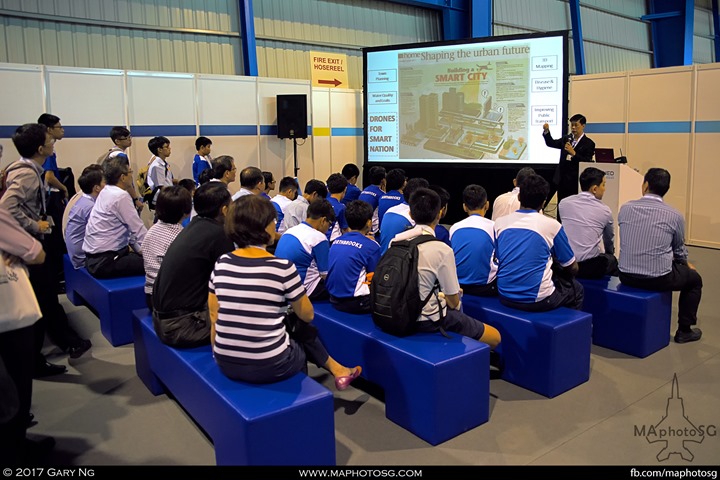 Additionally, the Technology Seminars allowed visitors to gain an in-depth understanding of the design and technological considerations behind the unmanned products and solutions showcased. It also facilitated a face-to-face exchange of ideas between presenters and the audience. The Air & Ground Demonstration Area provided a realistic and effective platform for exhibitors to showcase their various unmanned systems in simulated conditions such as obstacles.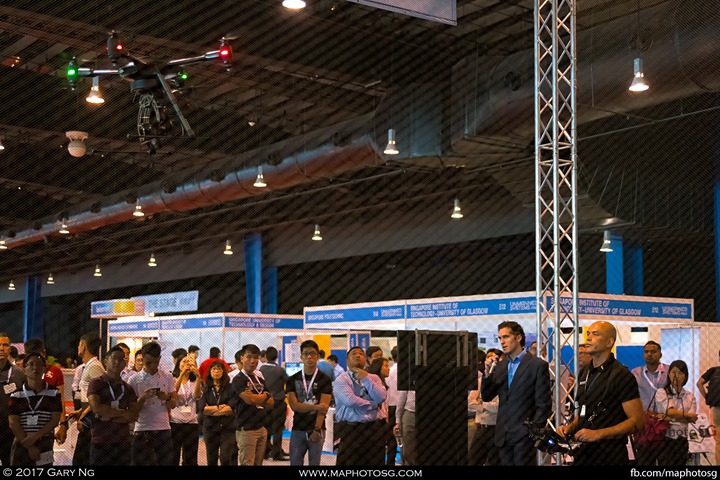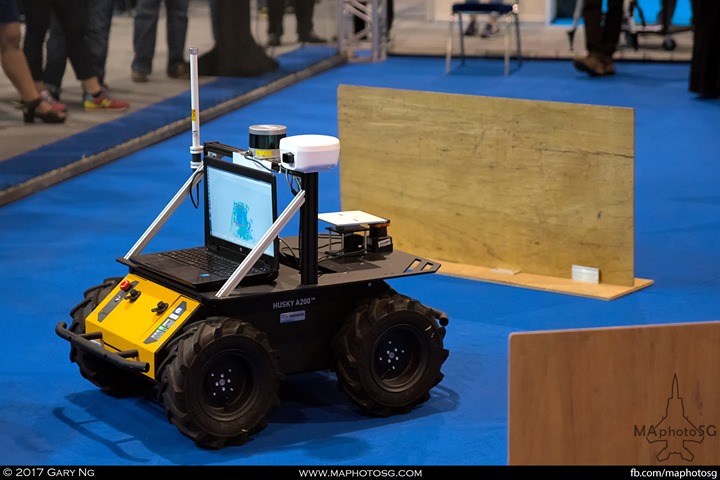 Growing Singapore's Aviation Industry
The robust networking and business opportunities provided for the Asia-Pacific region and beyond make it a critical part of the ecosystem of Singapore's aviation and aerospace industry, contributing to the long-term sustainability of the industry and opening doors to key markets for local and global companies alike.
"Rotorcraft Asia and Unmanned Systems Asia are very targeted events that have allowed us the opportunity to interact with a myriad of audience who represent the industry's entire ecosystem," said Lu Weiyao, Co-Founder and Technical Director, Flare Dynamics Pte Ltd. "The level of exposure that we have attained by participating in the events have gone through the roof and we are certain that from the leads generated at the events, we will be able to expand our network further."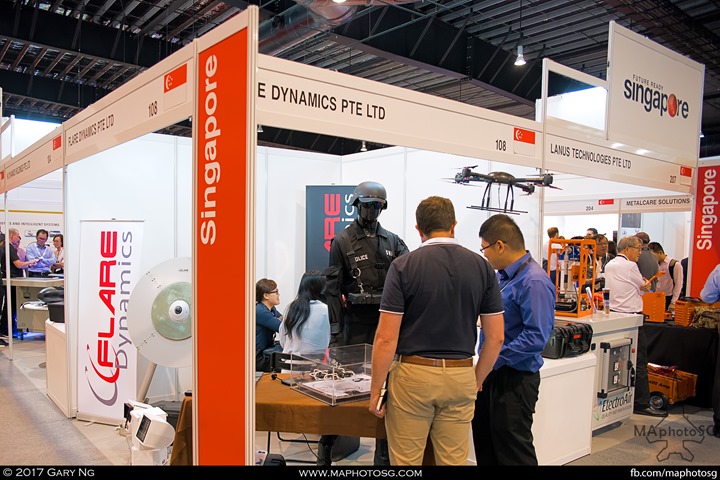 "Rotorcraft Asia and Unmanned Systems Asia have established a unique platform for us to meet with high-level executives and manufacturers as well as learn more about the industry trends and forecasts for the region," said Thierry Tea, CEO, PhilJets Group. "As we continue to grow and expand, the events give us an edge into this dynamic industry."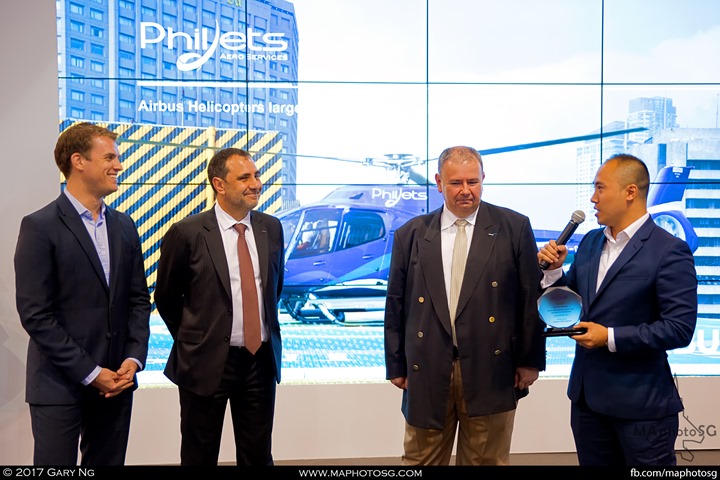 Moving towards Round Two
On the overall success of these inaugural editions, Mr Leck Chet Lam said, "We are very encouraged by the positive response to the inaugural events and the fact that industry players are looking at Rotorcraft Asia and Unmanned Systems Asia as must-attend events with its offering of business collaborations, industry knowledge and networking opportunities. We will continue to have a pulse on the industry and bring more exciting dimensions to the future editions."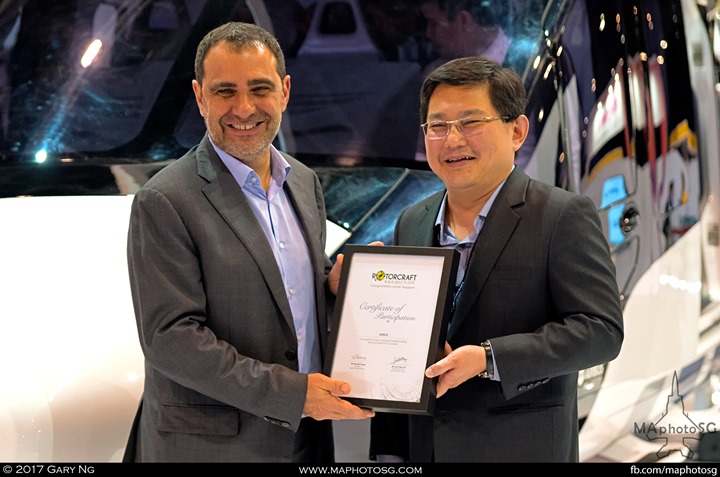 "We are very thrilled to see that the attendance at the Rotorcraft Asia and Unmanned Systems Asia 2017 is concentrated around the innovations in the industry, especially as both industries start to converge. Participating at the events as founding sponsors reaffirms our commitment to the industries in Singapore and the Asia-Pacific region," said Christophe Nurit, Regional Executive Asia Pacific, Sikorsky, a Lockheed Martin Company.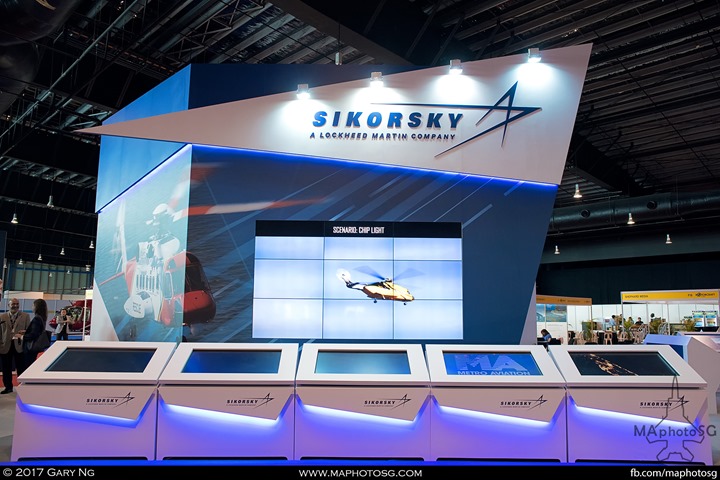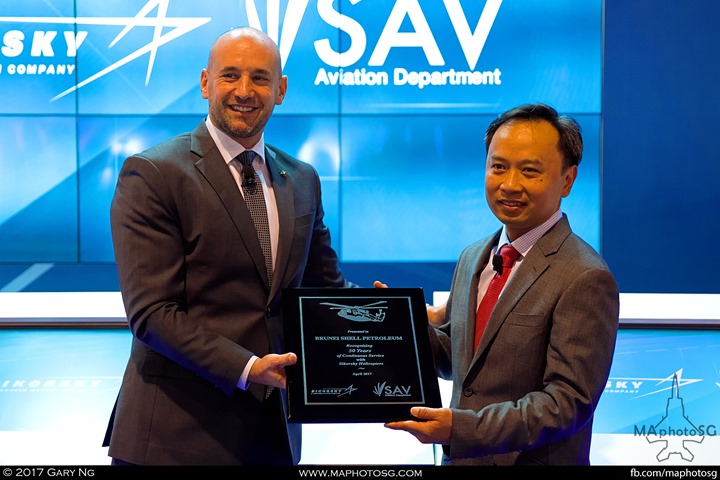 As we look forward to the second editions of Rotorcraft Asia and Unmanned Systems Asia, to be held from 16-18 April, 2019, it will continue to demonstrate industry relevance to exhibitors and visitors by anticipating market trends, introducing new features as well as offering exhibitors the opportunity to present their latest and most innovative technologies to potential buyers.