At this year's LIMA '17, the Royal Thai Air Force (RTAF) was represented by two SAAB JAS 39C Gripens from 701 Squadron, Wing 7, based at RTAFB Surat Thani. A single Gripen performed in the daily flying displays until Friday, and both aircraft departed back to Thailand on Saturday. The RTAF has been present at the biennial exhibition since 2009, and it shows the close relationship and friendship between both countries. Our Editor sat down with Flight Lieutenant Thanasak, who is the Gripen solo display pilot this year, and Group Captain Paratorn Jeenawat, Staff Officer, Joint and Combined Exercise, Directorate of Operations, to find out what is it like to perform in Langkawi.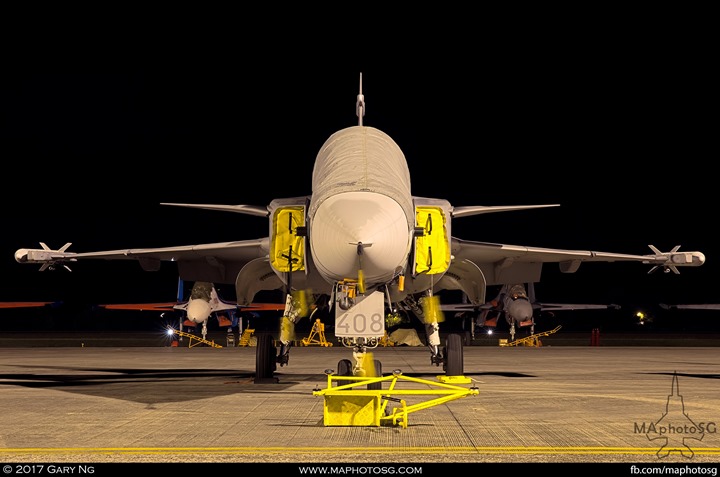 Editor: How has the experience been so far performing in LIMA?
Flt. Lt. Thanasak: Its been wonderful! For myself as a pilot, it has always been my dream to be a part of a great airshow in such a beautiful place like this, to work and participate with international professional teams, and to make great new friends.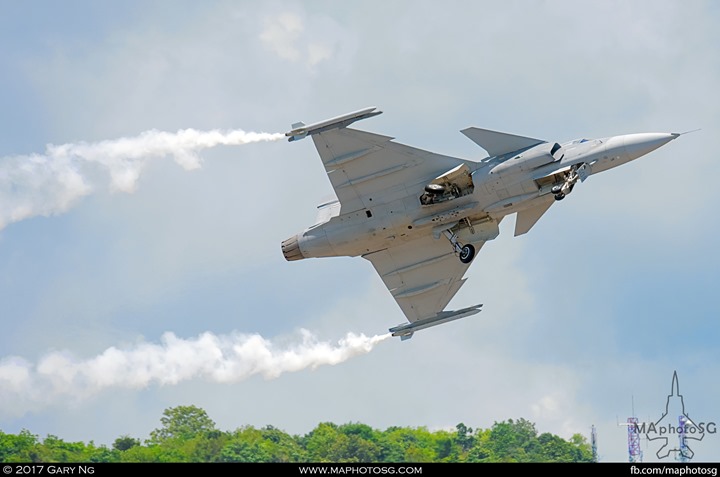 Editor: With Langkawi offering a much bigger airspace for flying, when compared to Don Mueang for example, does it allow you to be able to showcase the full performance and manoeuvrability of the Gripen fighter during your display?
Flt. Lt. Thanasak: On the day before LIMA opened, it was raining heavily and I had no chance to practise our flight display profiles. But on opening day, when the weather was clear, the bigger Langkawi airspace certainly made it very easy for me to perform my display. Although there were some clouds, I was able to easily modify the profile in-flight to take advantage of the unrestricted airspace and avoid them.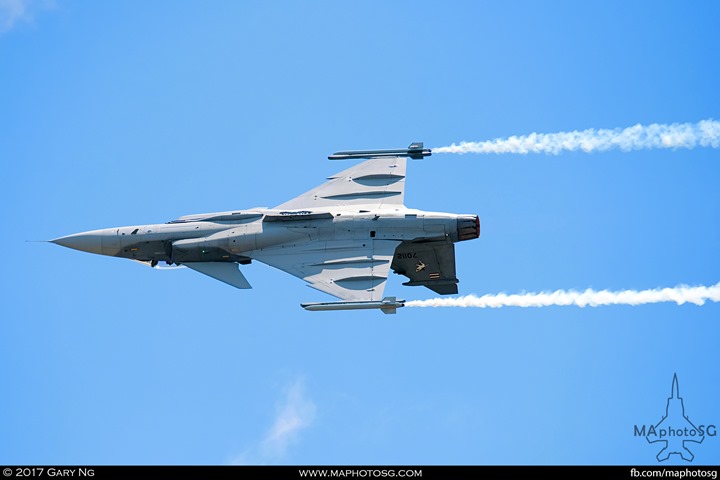 Editor: Since this is your first time in Langkawi, has it been physically challenging for yourself as a pilot performing under the extreme hot tempeatures here?
Flt. Lt. Thanasak: Actually, the weather here is quite similar to what we experienced in Surat Thani in southern Thailand, where 701 Squadron (Wing 7) is located, so it is a similar flying environment. But I still have to maintain the high safety standards of our squadron, and especially the air display regulations, for every show. Safety is always our priority.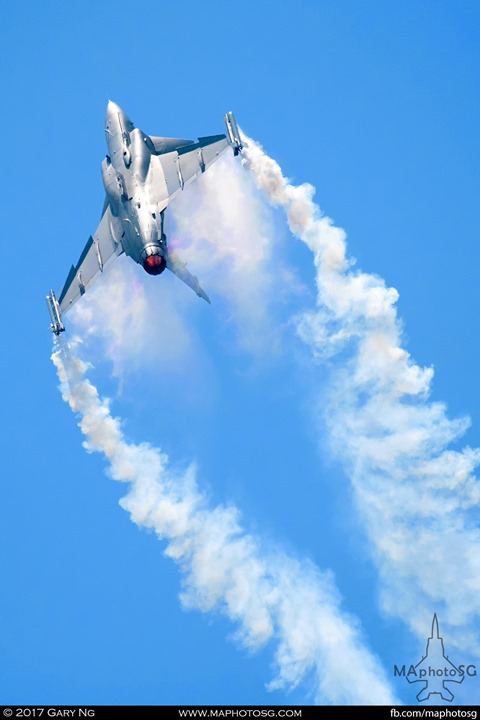 Editor: What does the RTAF hope to achieve with this year's participation at LIMA '17?
Gp. Capt. Paratorn: We have 3 main objectives with our participation. Firstly, the RTAF wants to approve and improve ourselves through the application of new technology. Secondly, we will continue to provide support and cooperation to enhance our partnership with ASEAN countries and allies around the world.
Lastly, the most important thing is to assure our allied air forces that with our capabilities, the airspace of Southeast Asia will be safe and secure.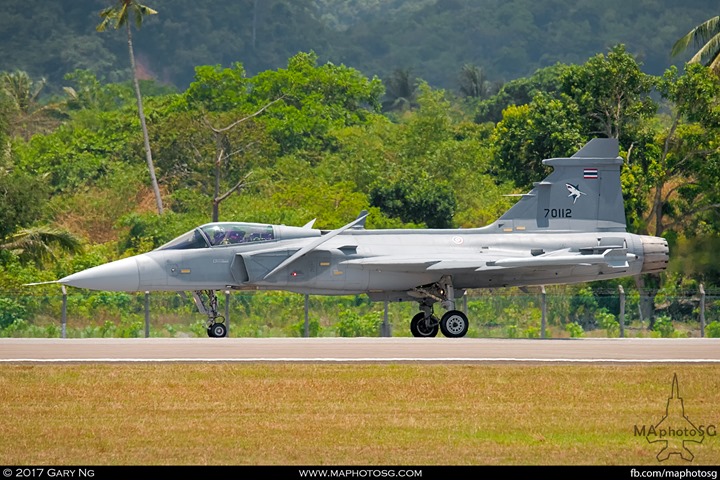 Editor: Do you have any words for our readers and public back in Singapore?
Flt. Lt. Thanasak: First of all, I would like to thank the RTAF for giving us the opportunity to be here. And also to Military Aviation Photography Singapore for allowing us to share our experience here with your readers. It has always been a dream of mine since young to be an aerobatic pilot and I still work hard and maintain focus to follow this. Everyone has a dream, and I would like to encourage all to stay true to it and your dreams will come true one day.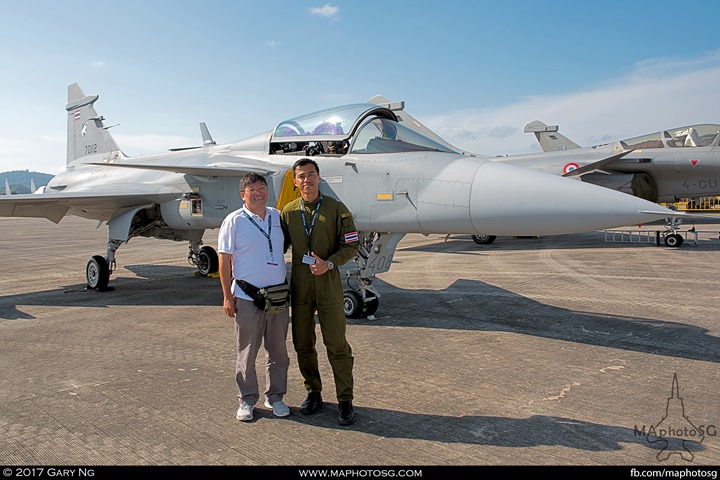 MAphotoSG would like to sincerely thank the Royal Thai Air Force, especially Flt. Lt. Thanasak and Gp. Capt. Paratorn for the interview arrangements and opportunity.