PHOTO FEATURE | 60 IMAGES
---
The Polish Air Force celebrated its 100th Anniversary in August 2018 with a special centenary edition of the Radom Airshow. The Polish Air Force was represented by the incredible F-16 Tiger Demo Team, Team Orlik flying the PZL-130s and Team Iskry flying the TS-11s. Unfortunately, no MiG-29s or Su-22s were present due to the crash of a Polish MiG-29 in early July resulting in the grounding of the entire Su-22 and MiG-29 force. In addition to these, LOT Polish Airlines did a fly past with a special livery Boeing 737 Max in formation with the TS-11s of of Team Iskry. Showing off their latest trainer aircraft, the Polish Air Force flew the M346 Bielik in a four ship formation fly past.
Apart from Polish equipment, this significant event was graced by many foreign air forces and civilian entities in static and flying displays. Some of the static displays include the German Air Force Typhoon in NATO Tiger Meet 2018 Ghost Tiger livery and a Belgium C-130H Hercules with special Chieftain paintjob on the fuselage.
The Ukrainian Air Force brought it's Su-25 Frogfoot ground attack aircraft for static display and a Su-27 Flanker entertained the crowd in the flying display. A E-3A Sentry from NATO did a fly past on both days. On top of that, we had Eurofighter Typhoons from the German Luftwaffe and British Royal Air Force performing their amazing manoeuvres in the air.
More fast jet action came from the F-16s of the Belgian Air Force Dark Falcon, Hellenic Air Force Zeus and Turkish Air Force Solo Turk display teams. Following these, The Czech Air Force brought their special centenary liveried Jas-39C Gripen and a rare appearance of the Pakistani Air Force JF-17 wowed the crowd.
Dancing above the skies of Radom included a number of famous aerobatic teams. They are the Patrouille Suisse, Frecce Tricolori, Patrulla Águila, Baltic Bees Jet Team, Croatian Wings of Storm, Royal Jordanian Falcons and Finnish Midnight Hawks. This is a massive line up of flying aircraft.
Such an incredible line up of aviation greatness was let down by a weekend of wet weather. Low cloud cover and heavy rain on Sunday lead to the cancellation of some displays. Despite getting wet and muddy ground conditions, we thoroughly enjoyed our time at Radom!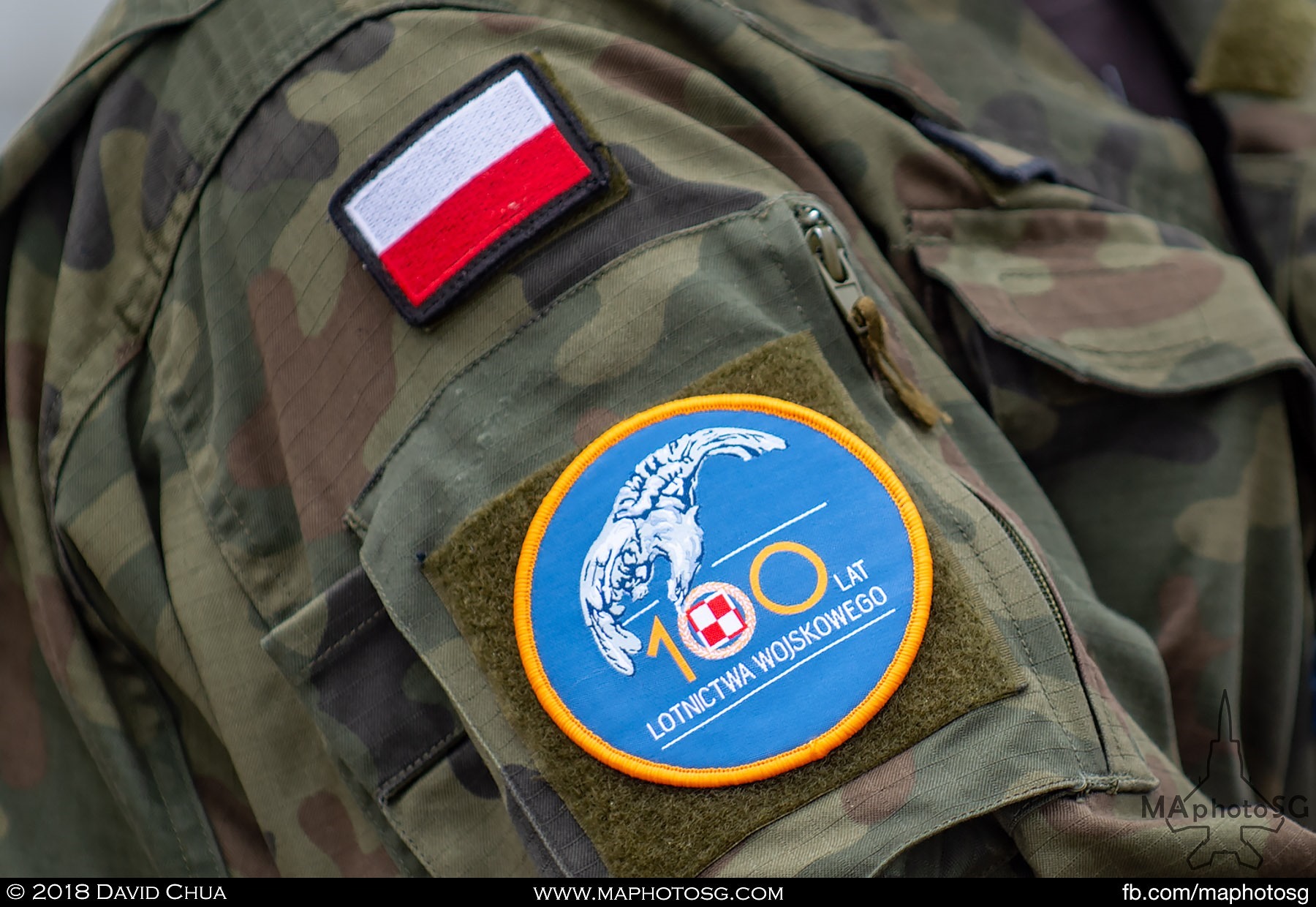 01. Polish Serviceman with the 100th Anniversary Patch celebrating the the occasion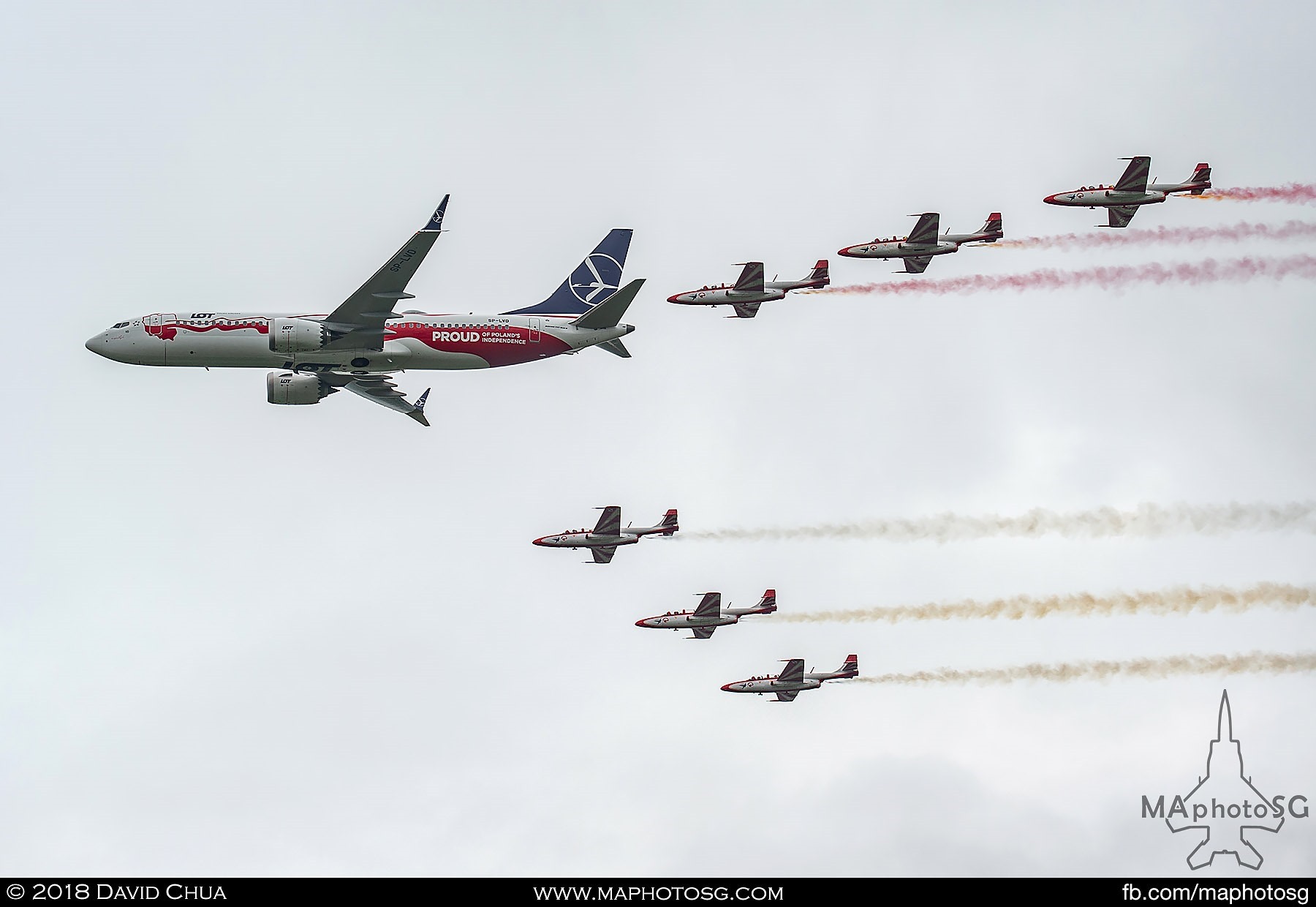 02. Flypast of LOT Polish Airlines Boeing 737 Max in special Proud of Poland's Independence livery escorted by 6 TS-11s of Team Iskry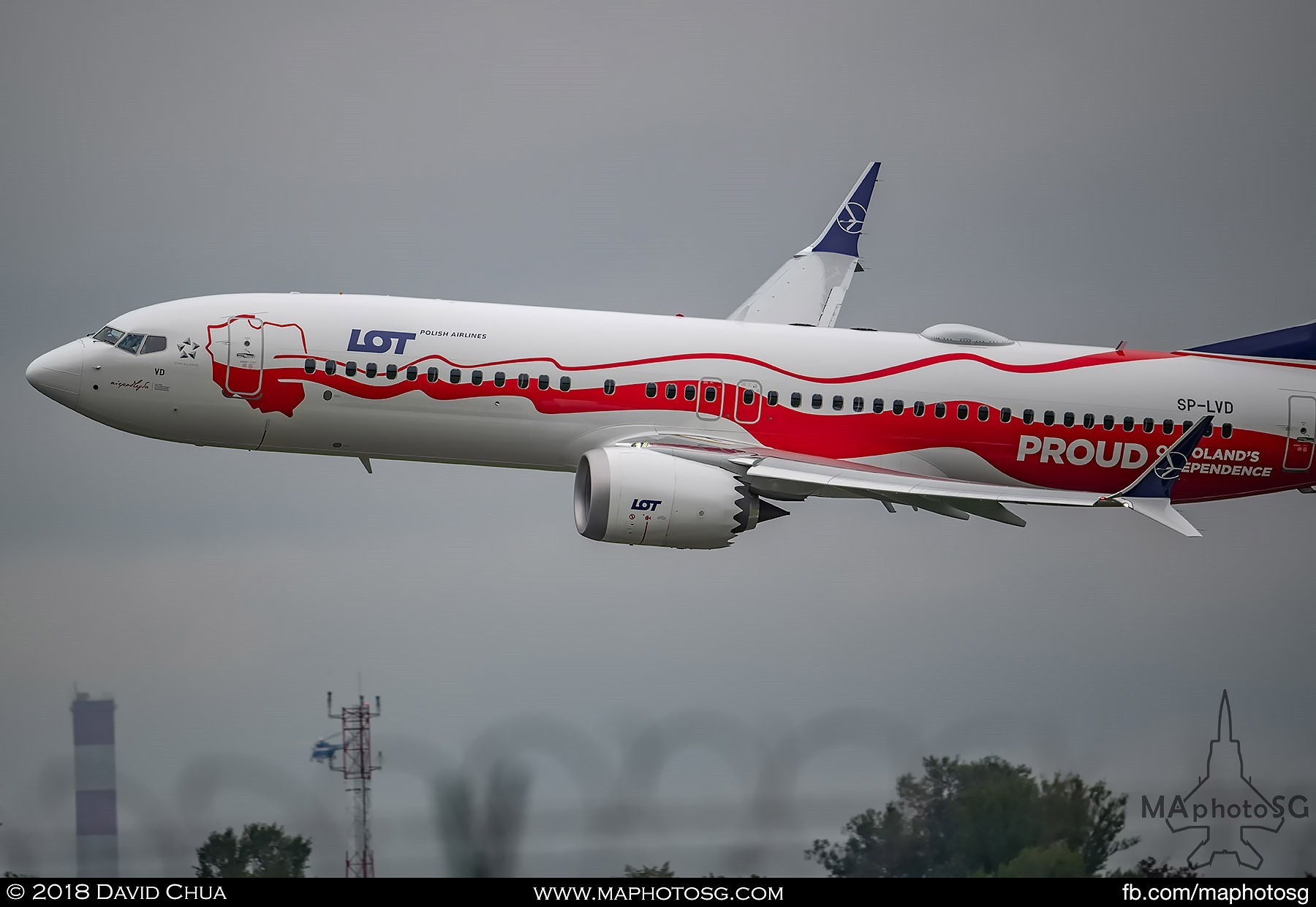 03. LOT Polish Airlines Boeing 737 Max with Proud of Poland's Independence livery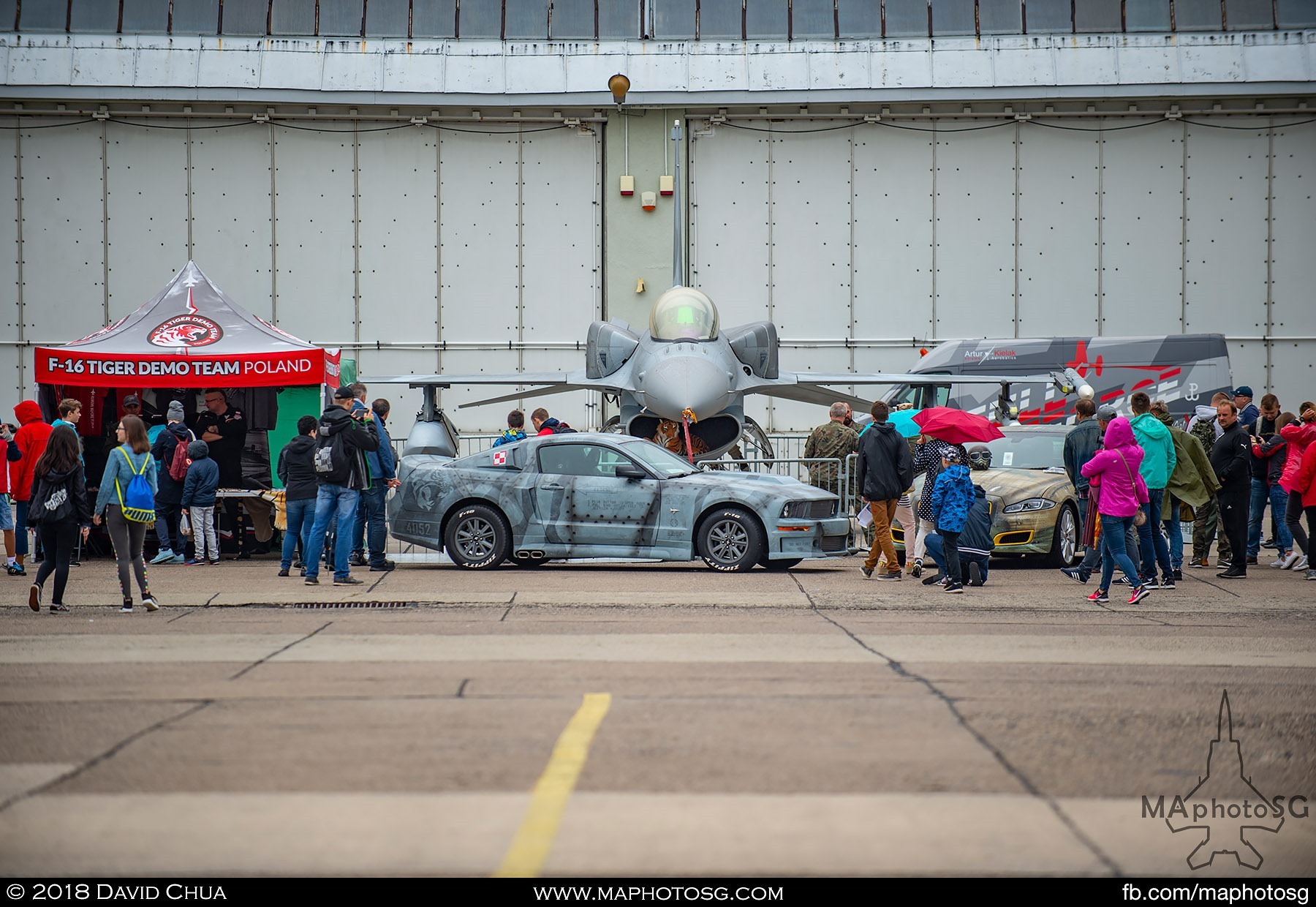 04. Static display area and fanzone of the Polish Air Force F-16 Tiger Demo Team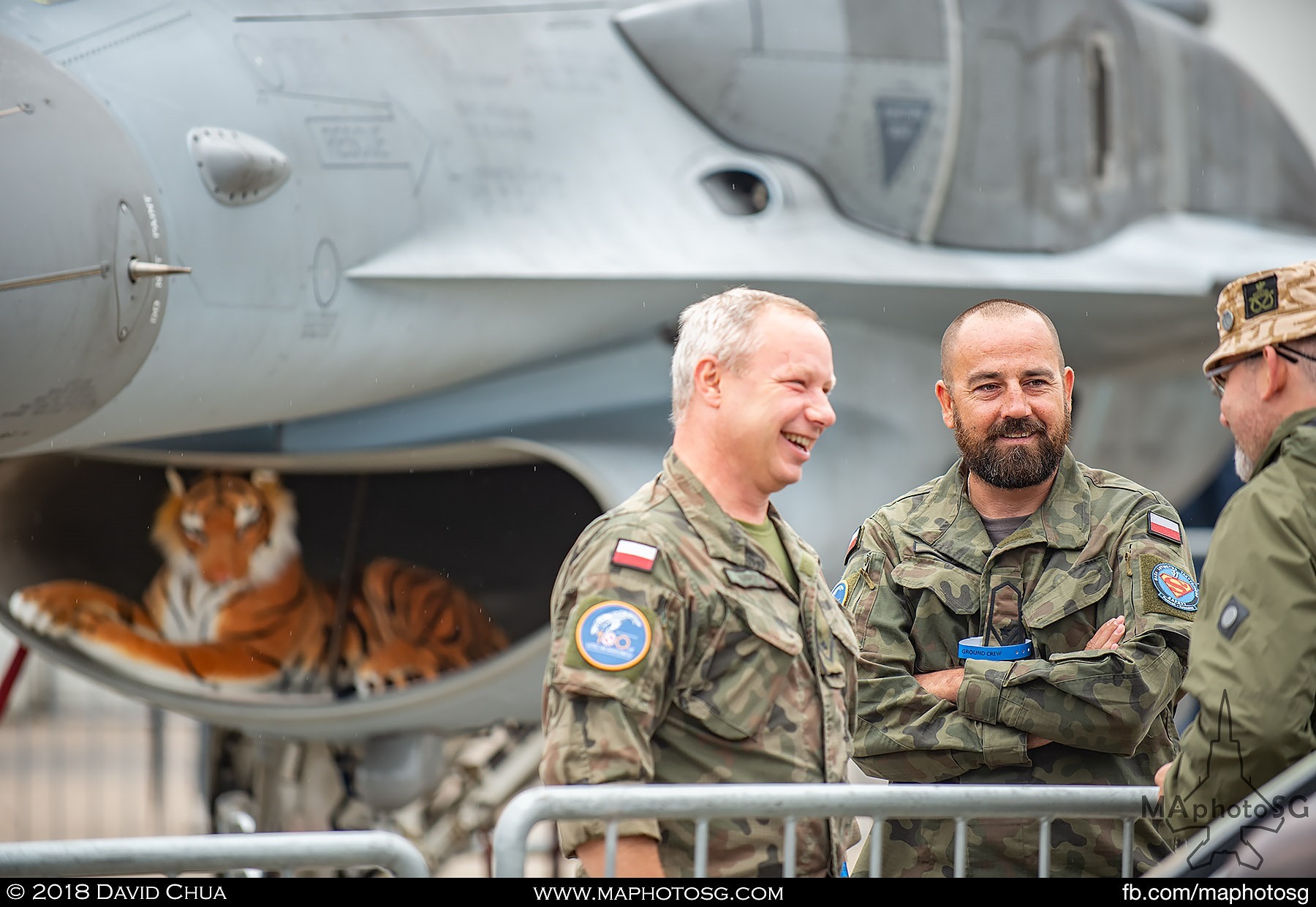 05. Crew of the Polish Air Force F-16 Tiger Demo Team engages the public at the static display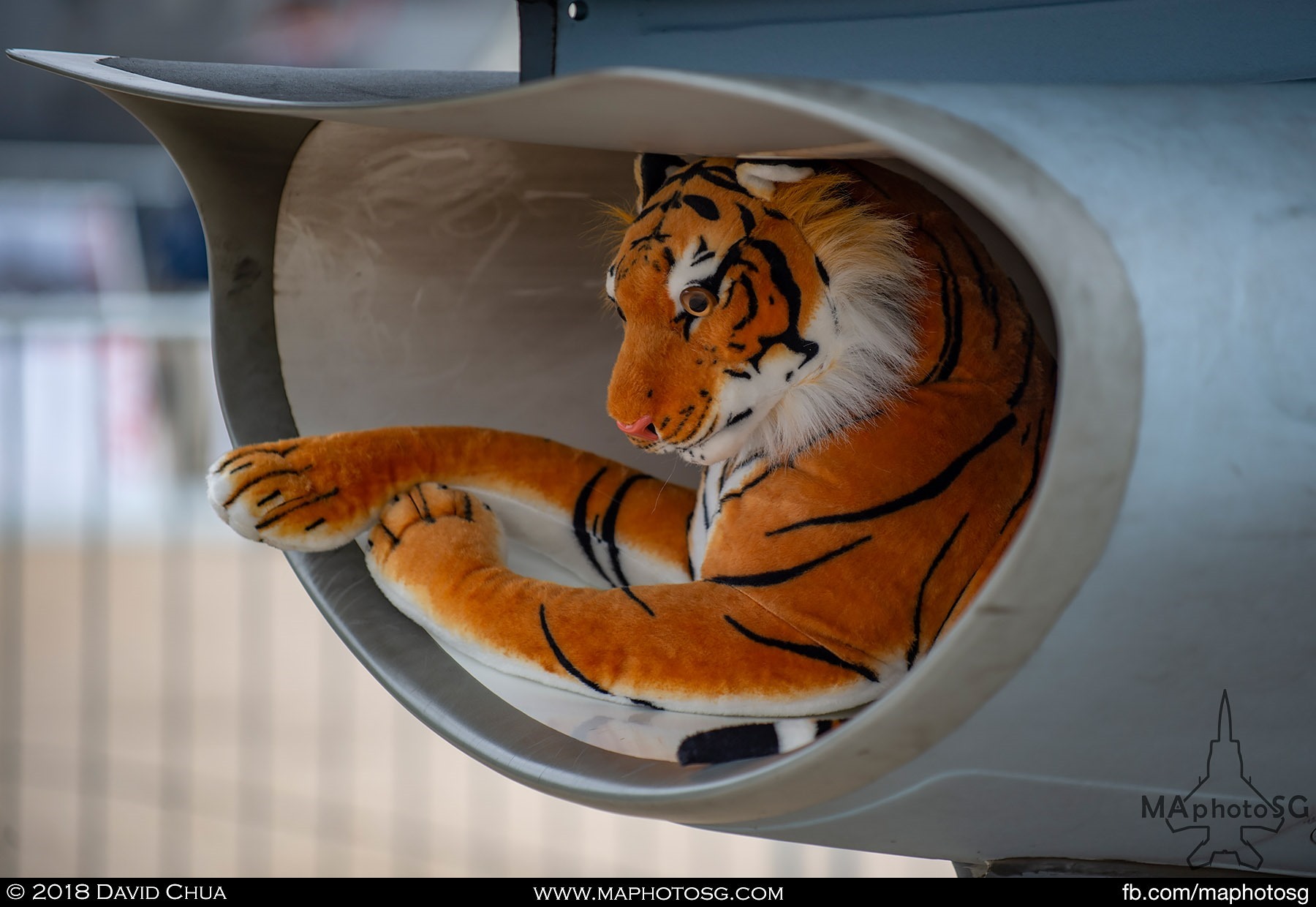 06. Tiger in the air intake of the Polish Air Force F-16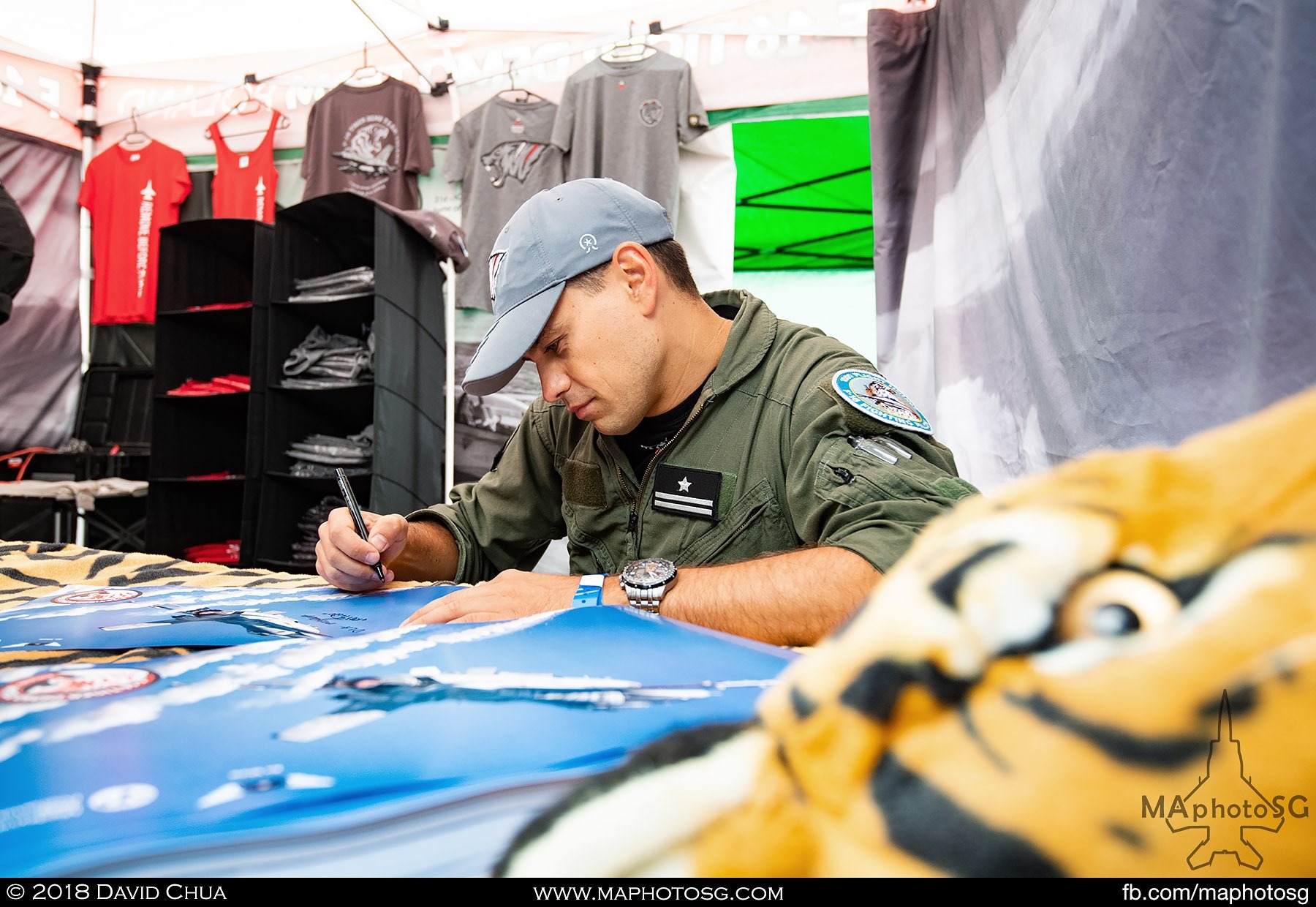 07. Signing the posters for fans of the Polish Air Force F-16 Tiger Demo Team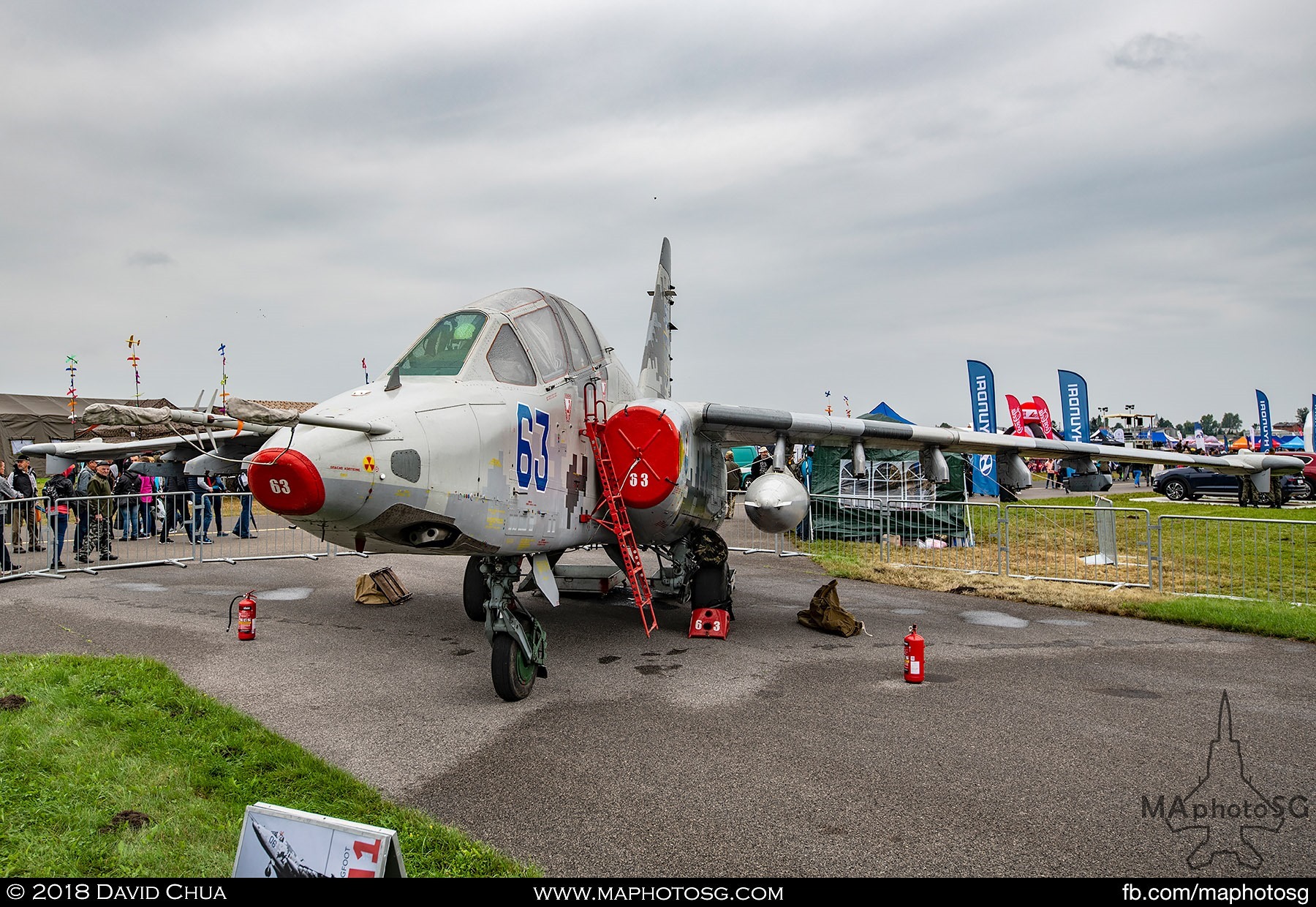 08. Ukranian Air Force Su-25 Frogfoot at static display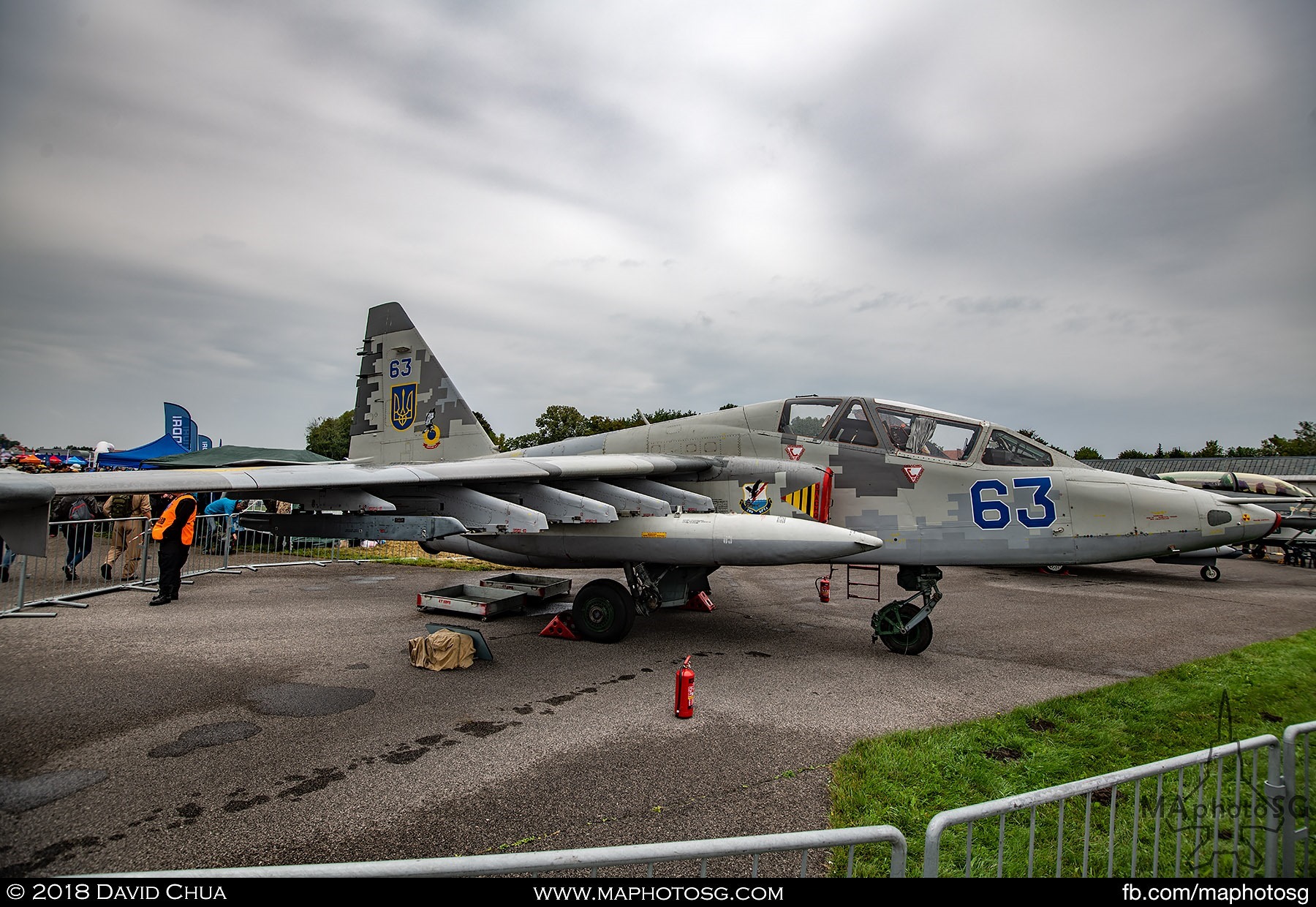 09. Side profile of the Ukranian Air Force Su-25 Frogfoot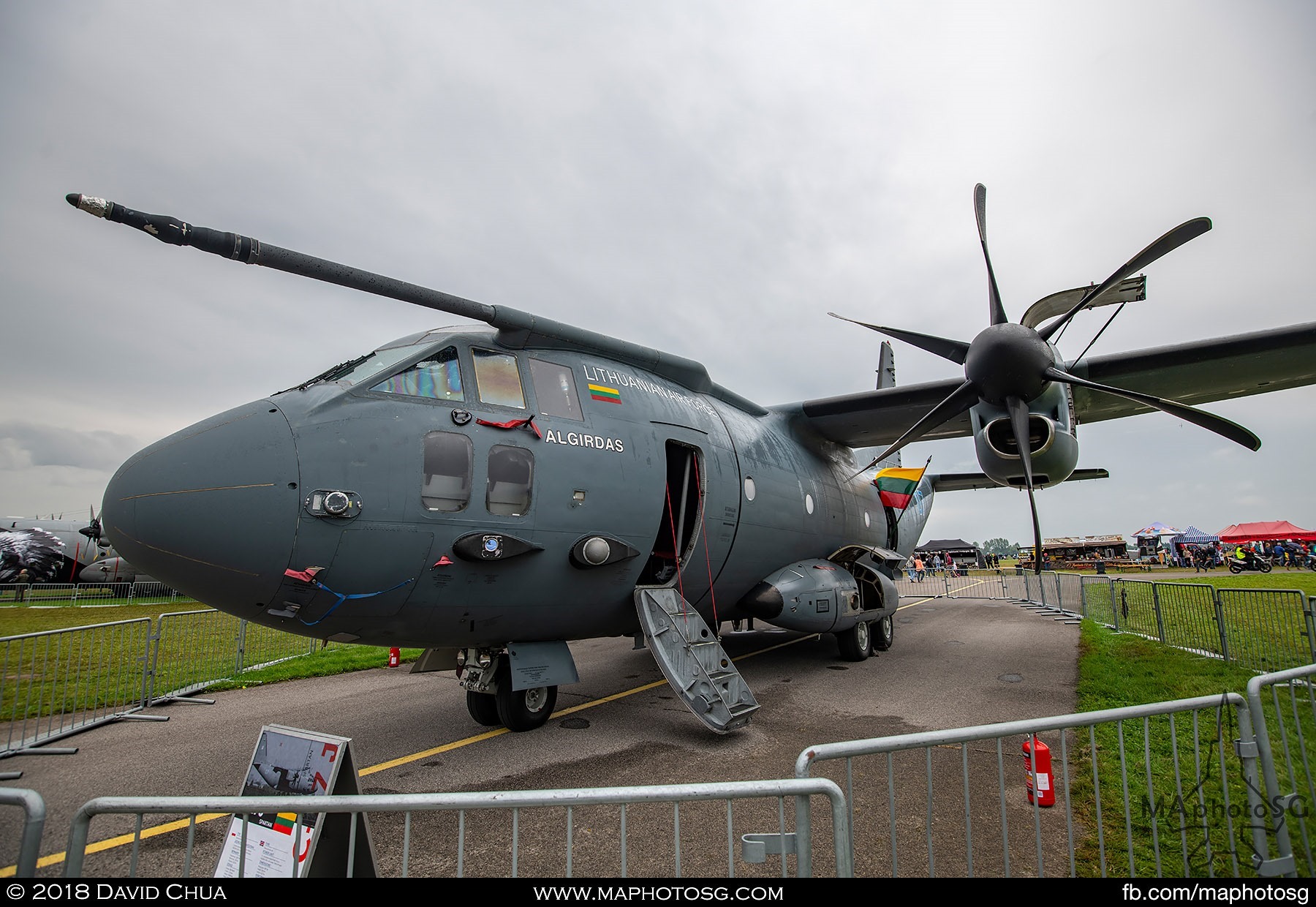 10. Lithuanian Air Force Alenia C-27J Spartan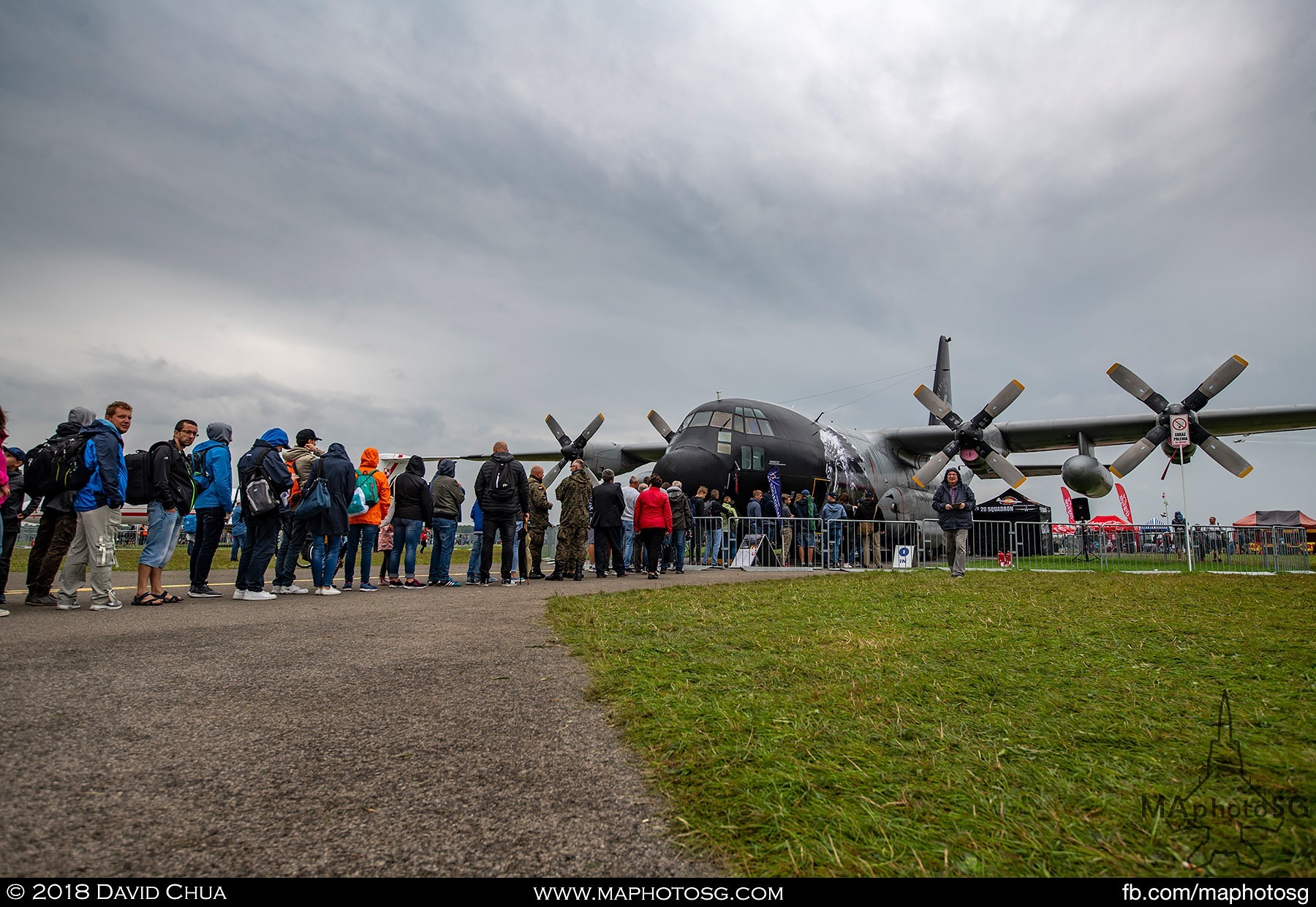 11. Long line of the queue for a closer look inside the Belgium Air Force C-130H Hercules with special livery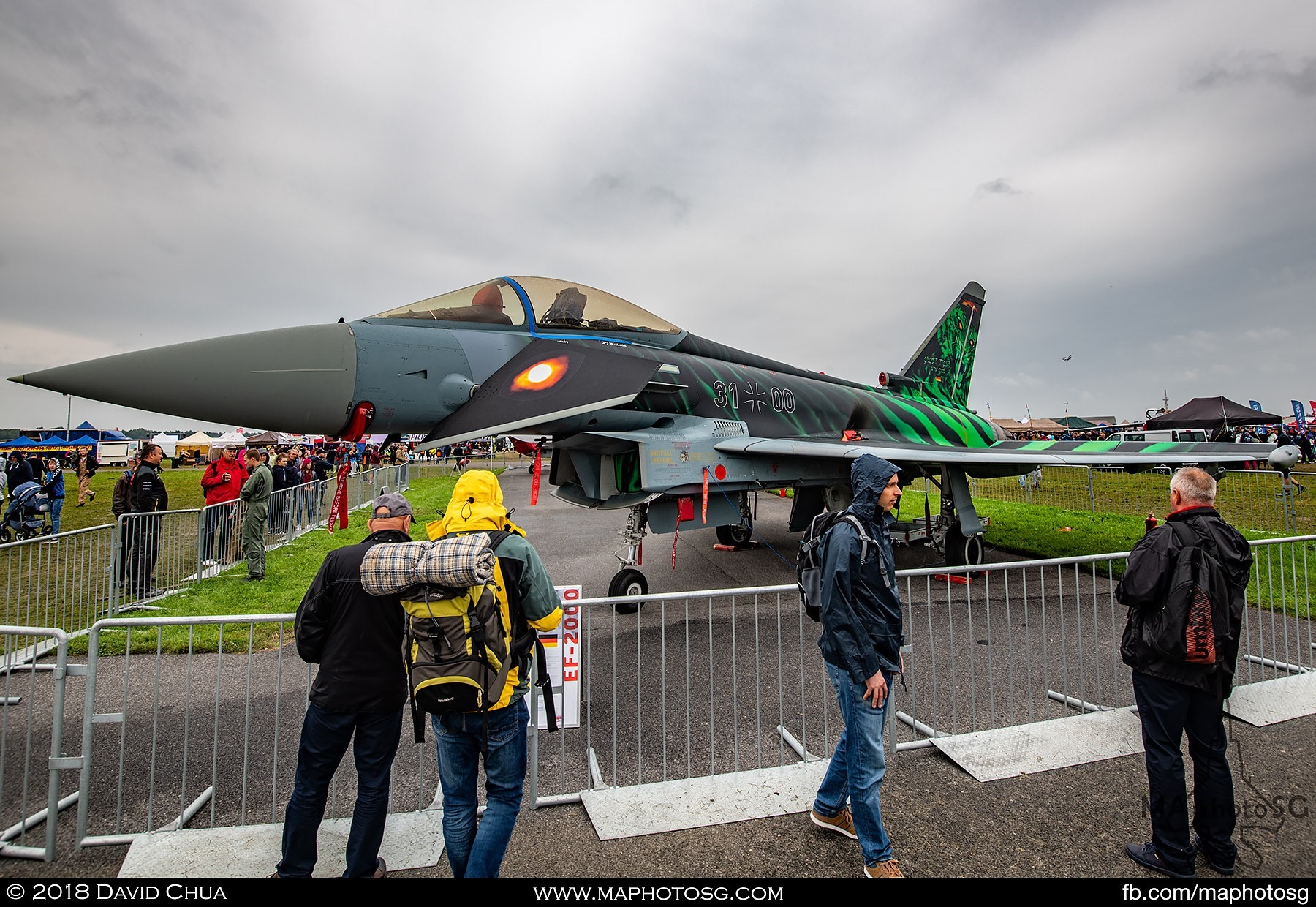 12. Luftwaffe Eurofighter EF2000 31+00 "Ghost Tiger"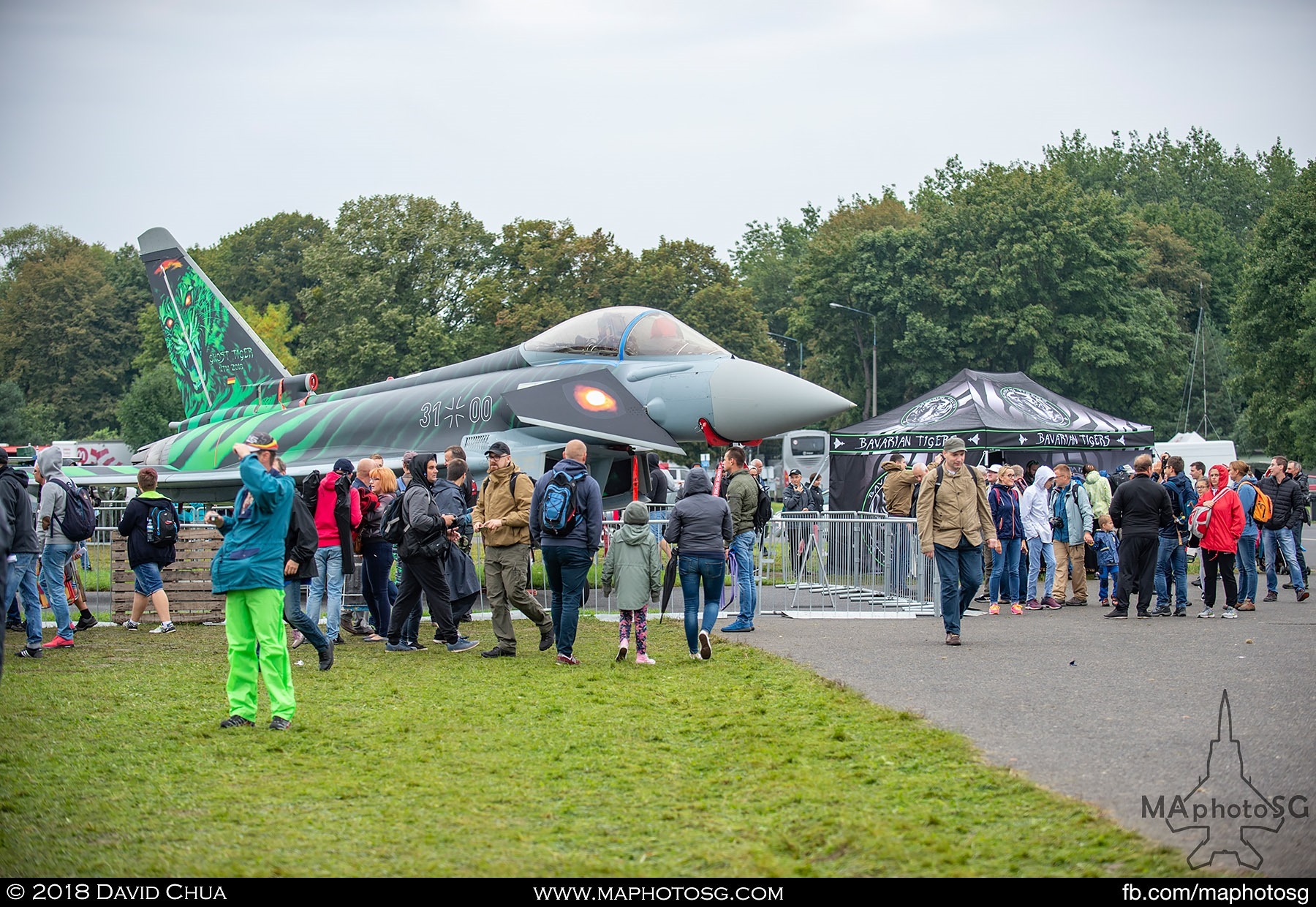 13. Crowds at the Ghost Tiger static display area checking out the aircraft and collectables in the tent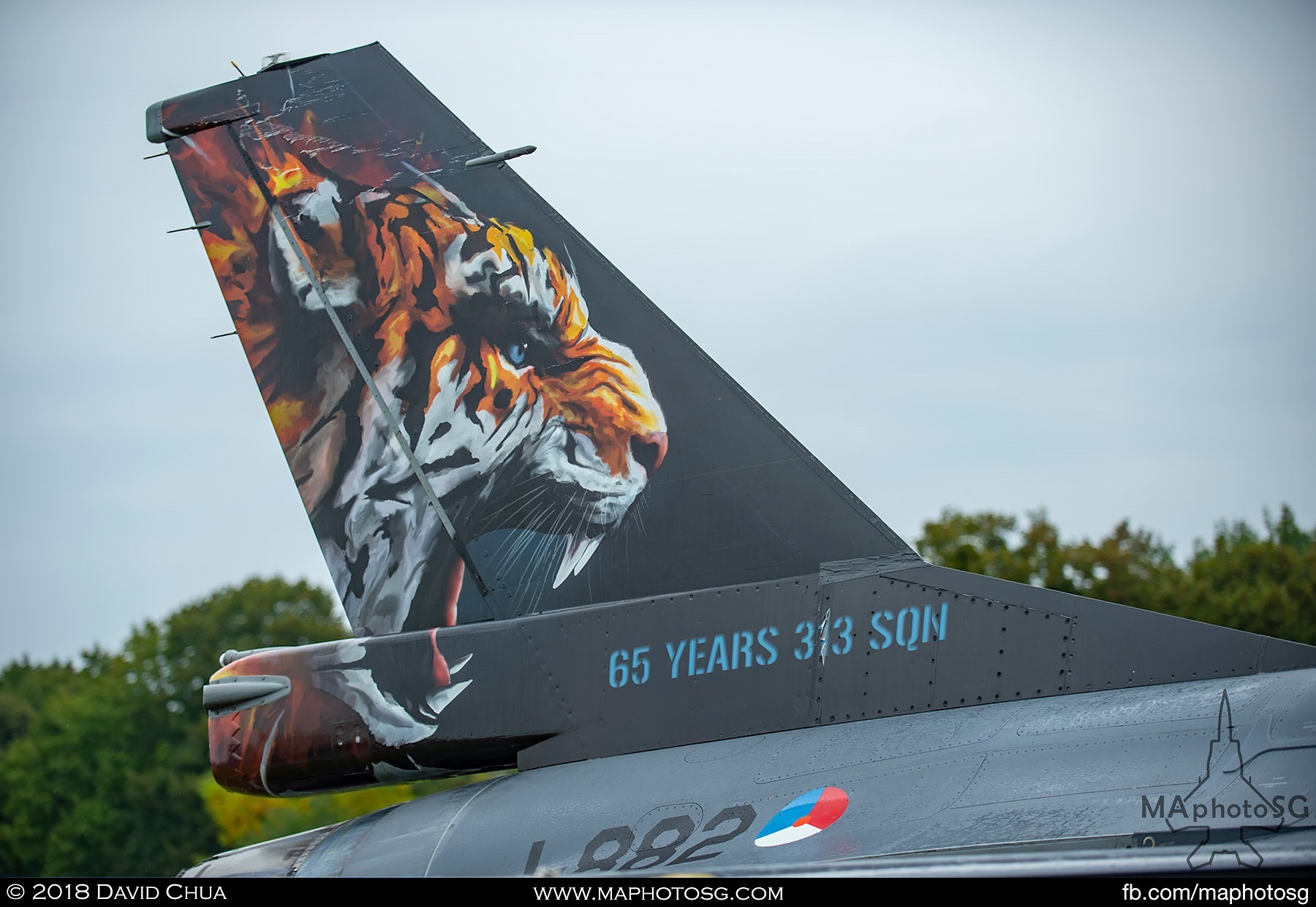 14. Tailflash of the Royal Netherlands Air Force F-16 celebrating 65 years of 313 Squadron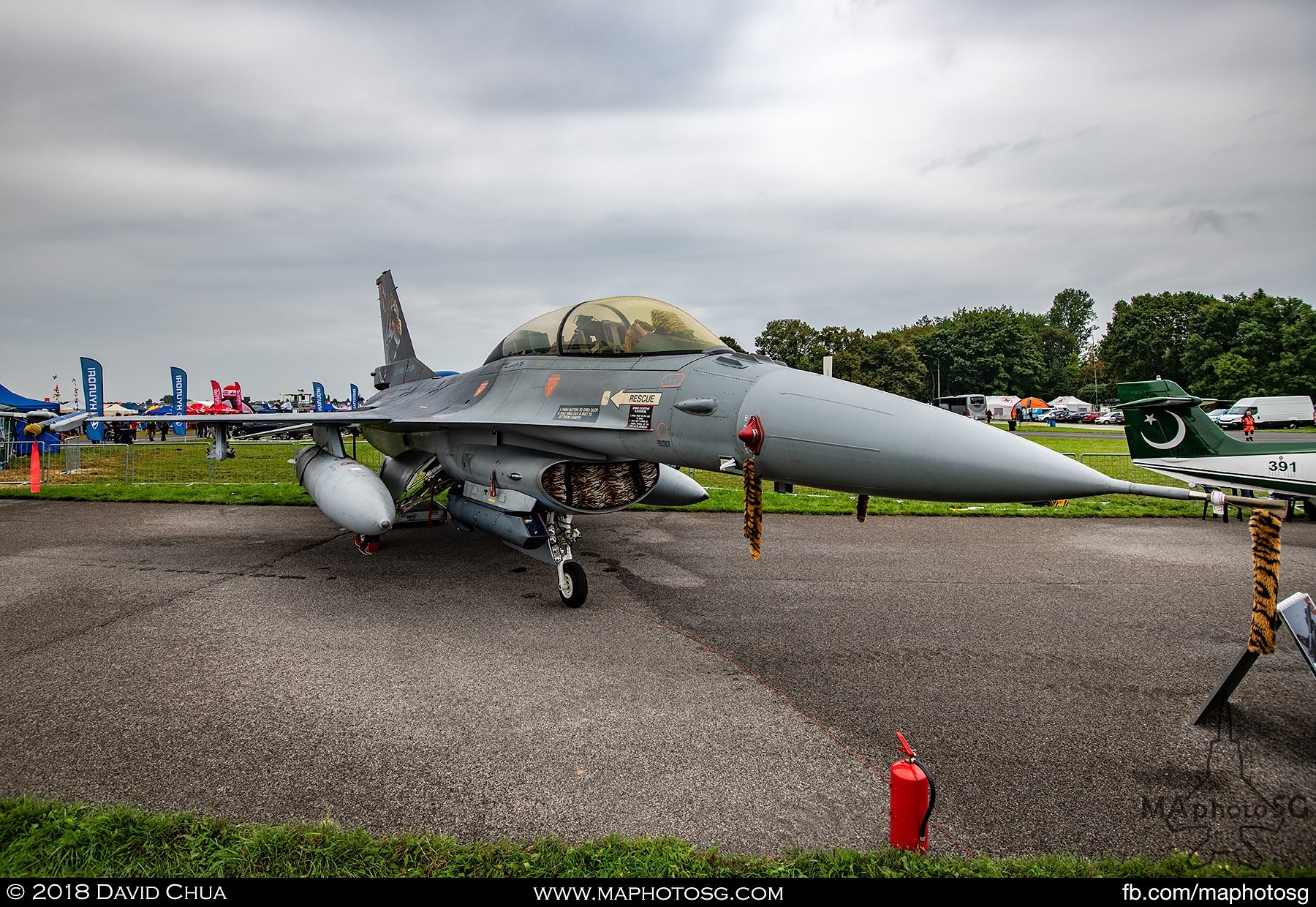 15. Royal Netherlands Air Force F-16B MLU Fighting Falcon J-882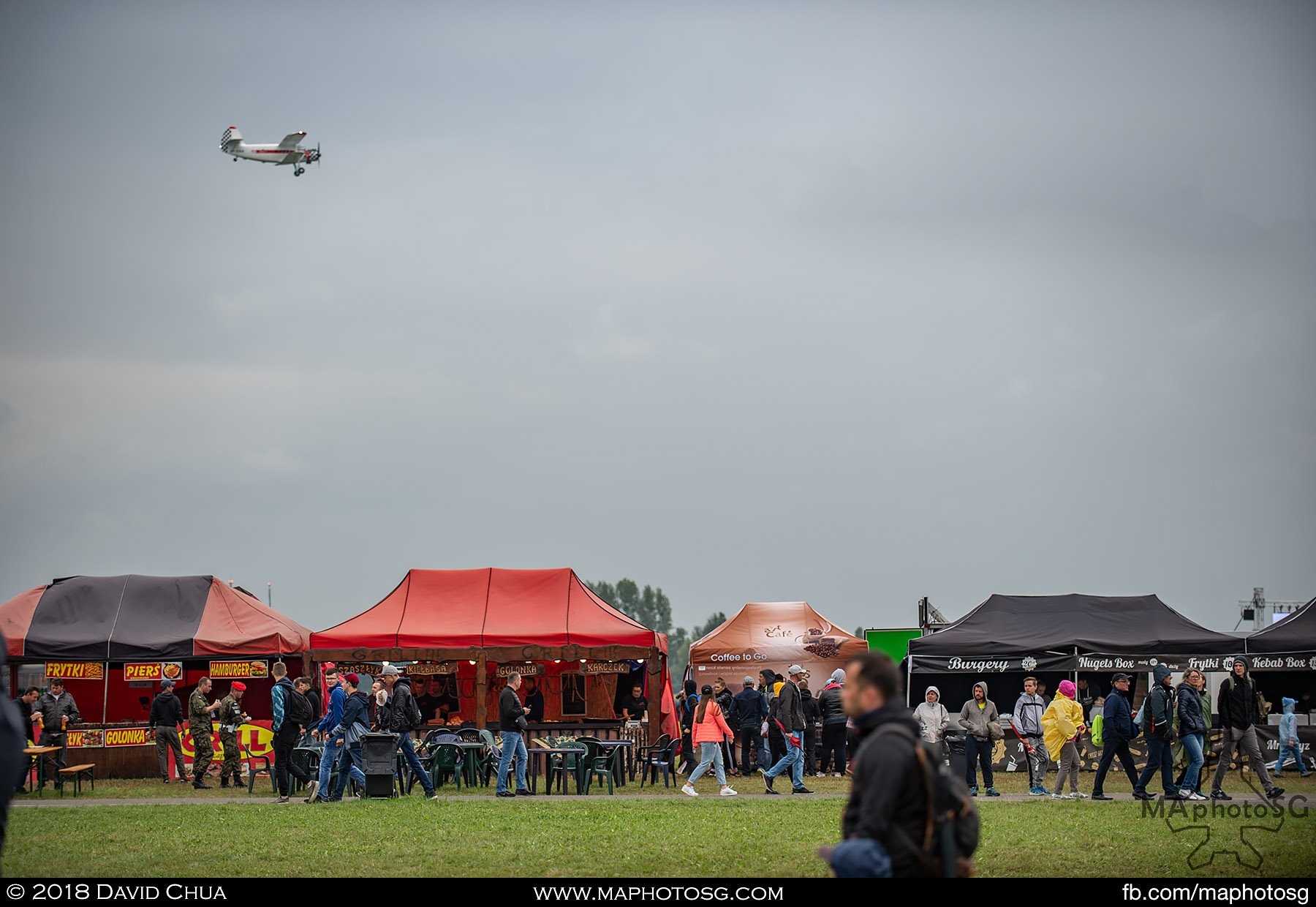 16. Antonov An-2 flies over a row of food kiosks at the Radom Airshow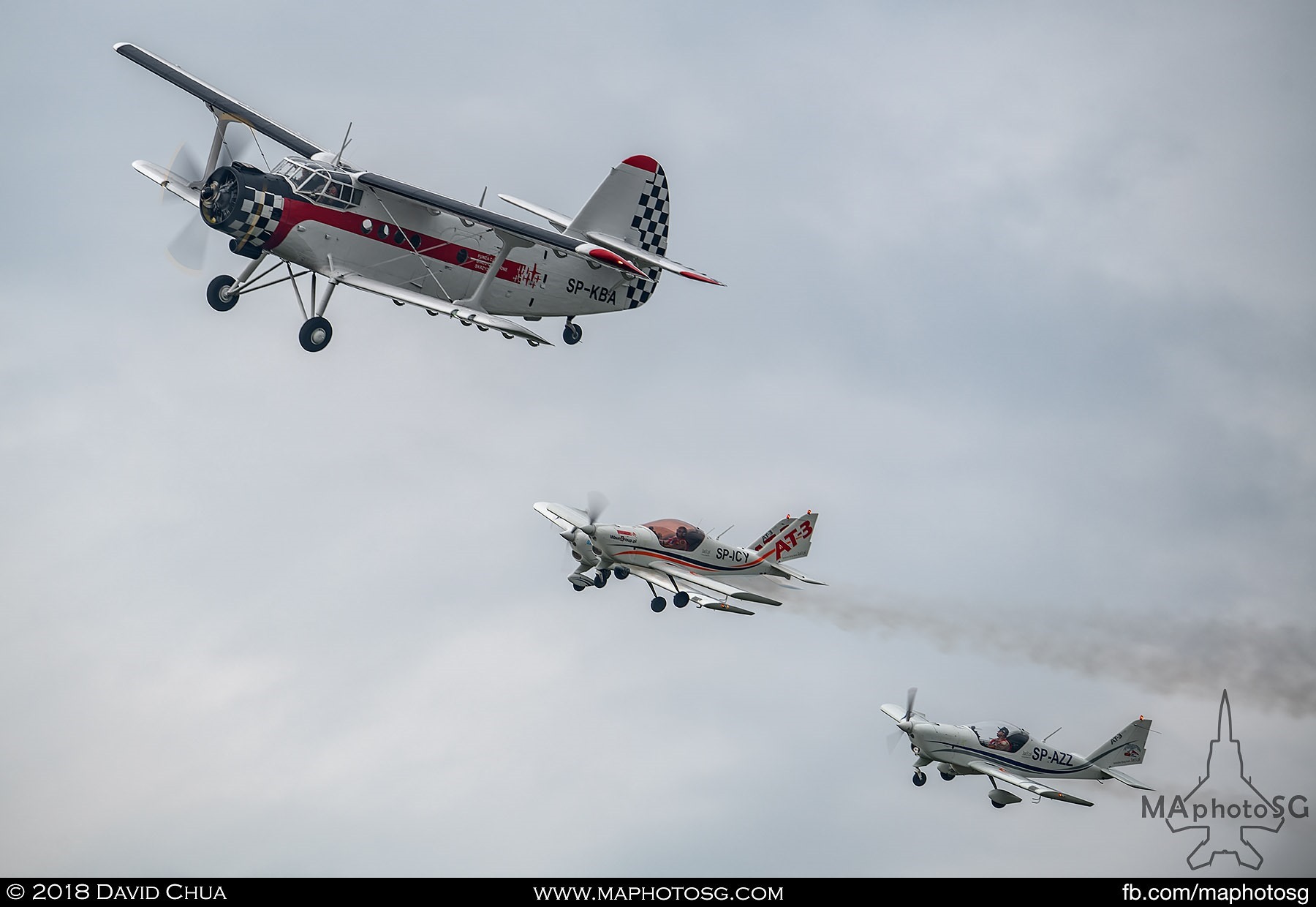 17. Fundacja Bialo Czerwone Skrzydla Antonov An-2 and AT-3s in formation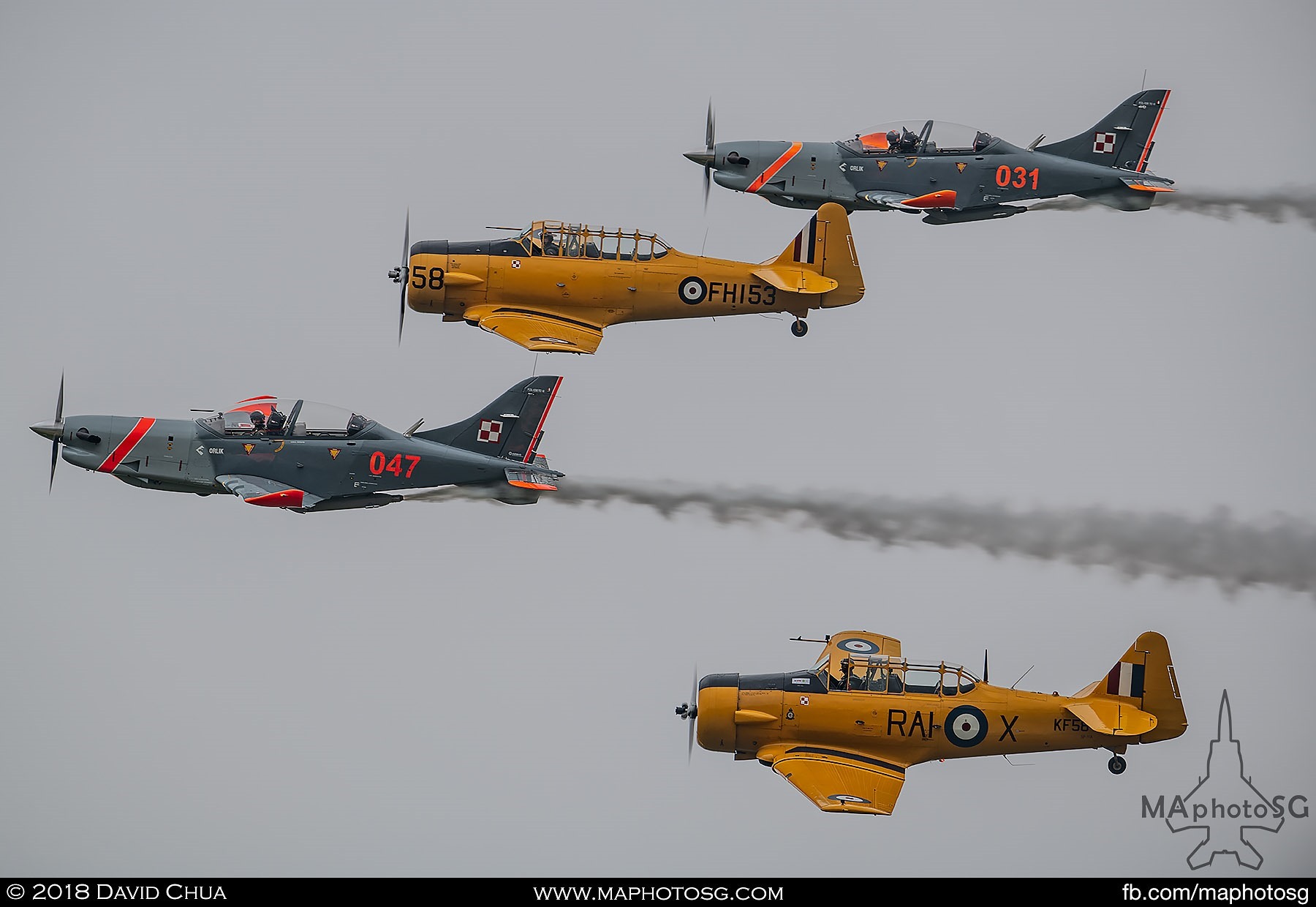 18. T6 Harwards and Team Orlik PZL-130s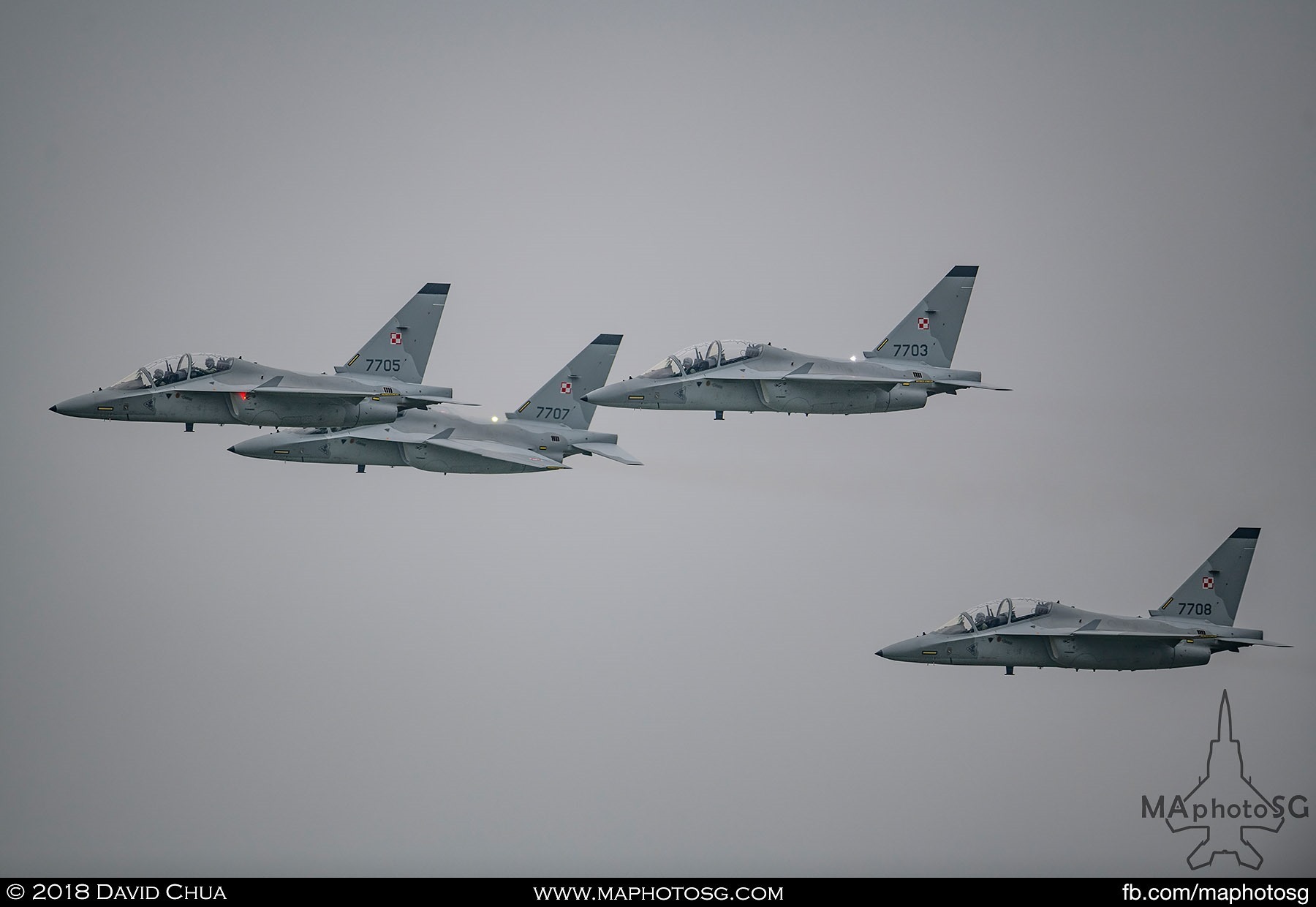 19. Formation of 4 Polish Air Force M-346 "Bielik" did a flypast over the airfield
20. Austrian Air Force SAAB-105ÖE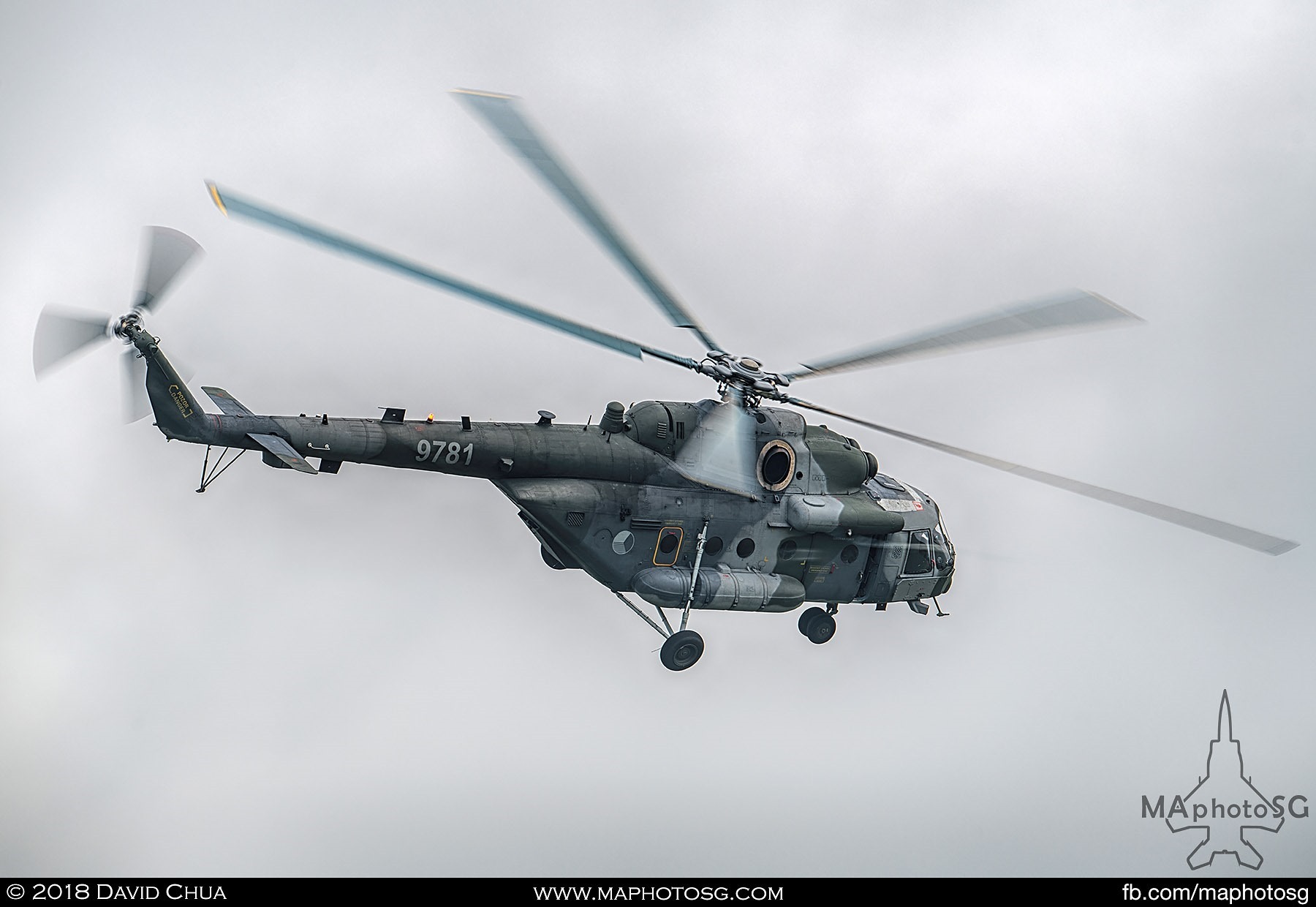 21. Czech Air Force Mil Mi-171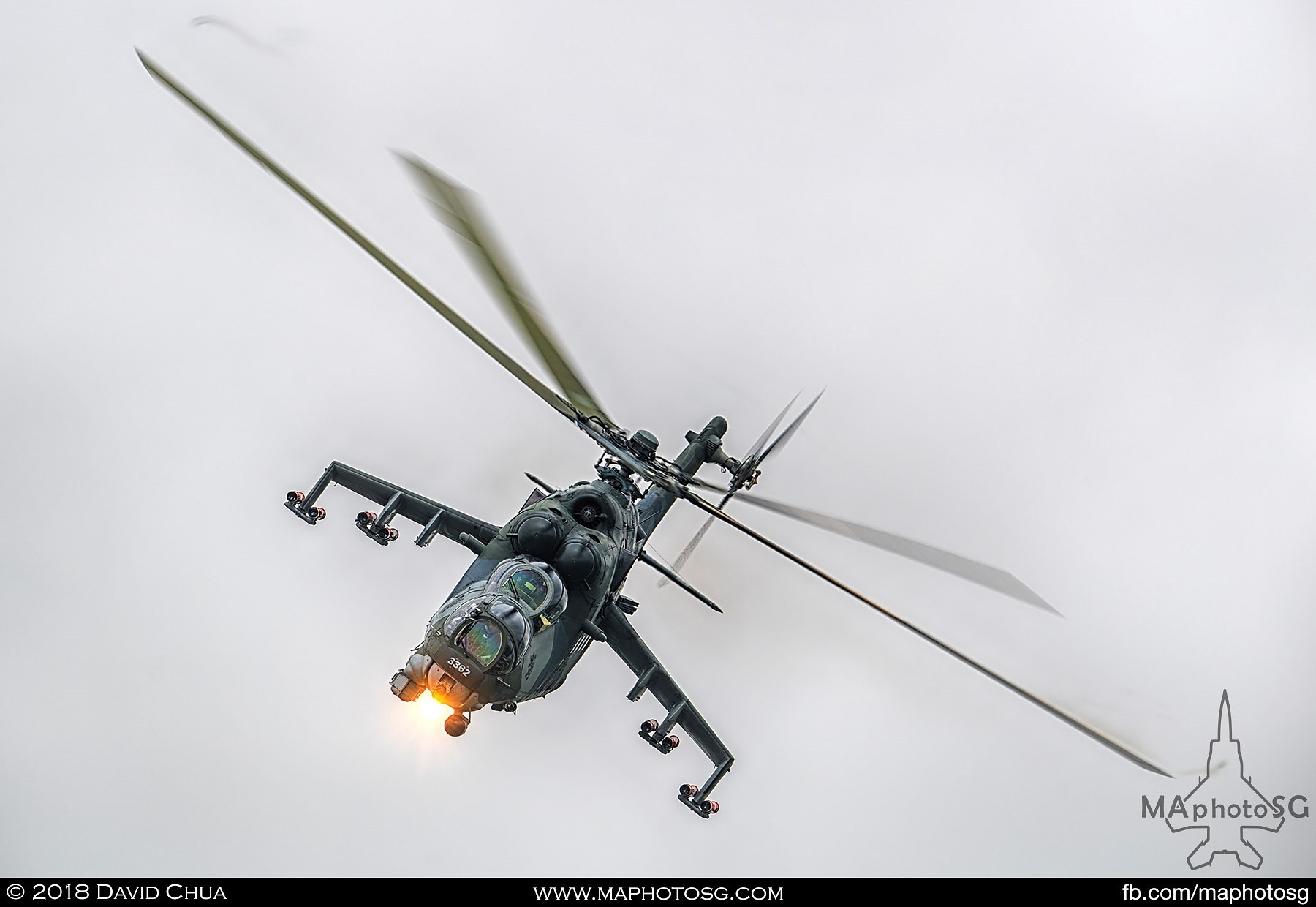 22. Czech Air Force Mil Mi-35 Hind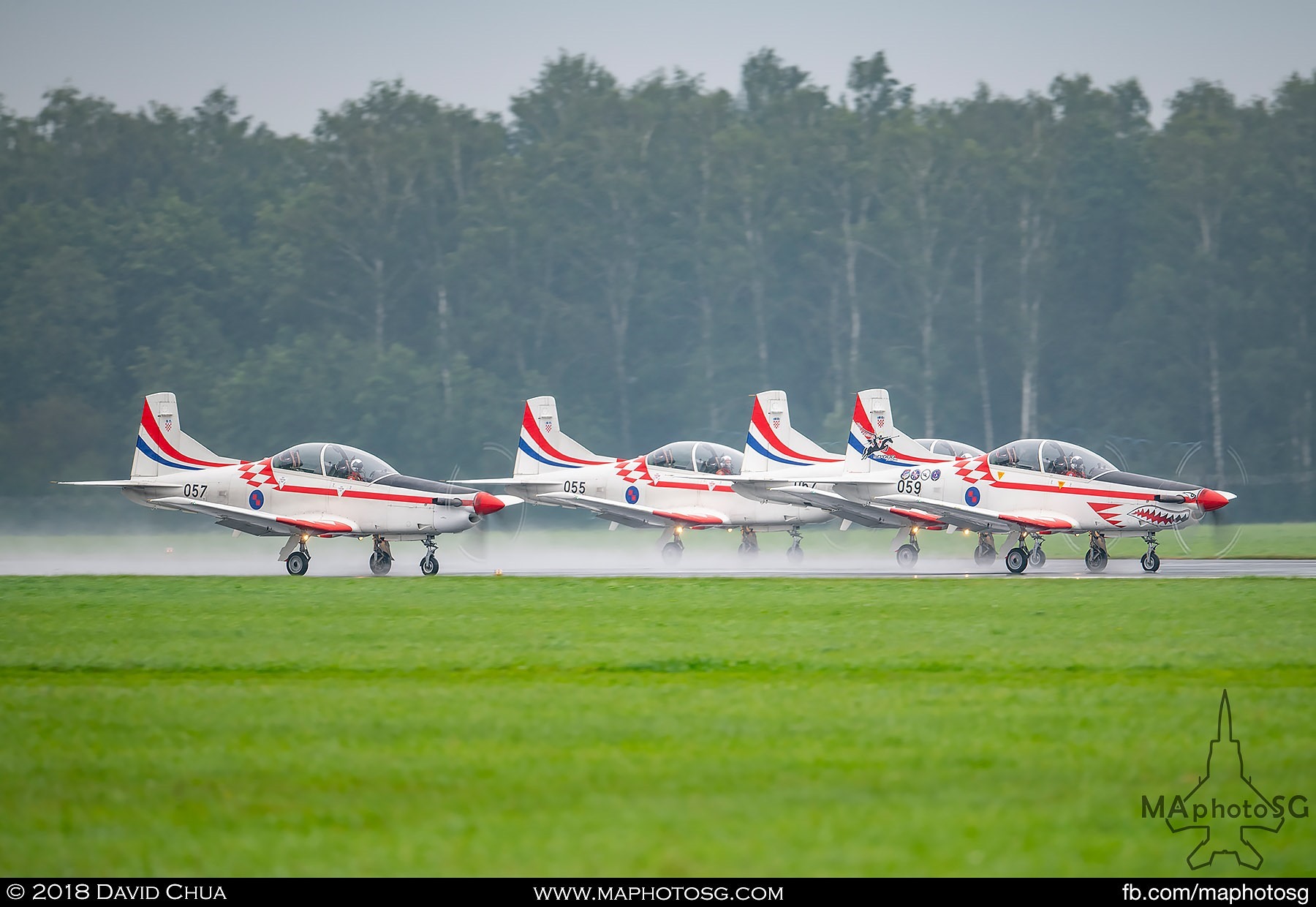 23. Pilatus PC-9Ms of the Croatian Air Force Krila Oluje takes off for their performance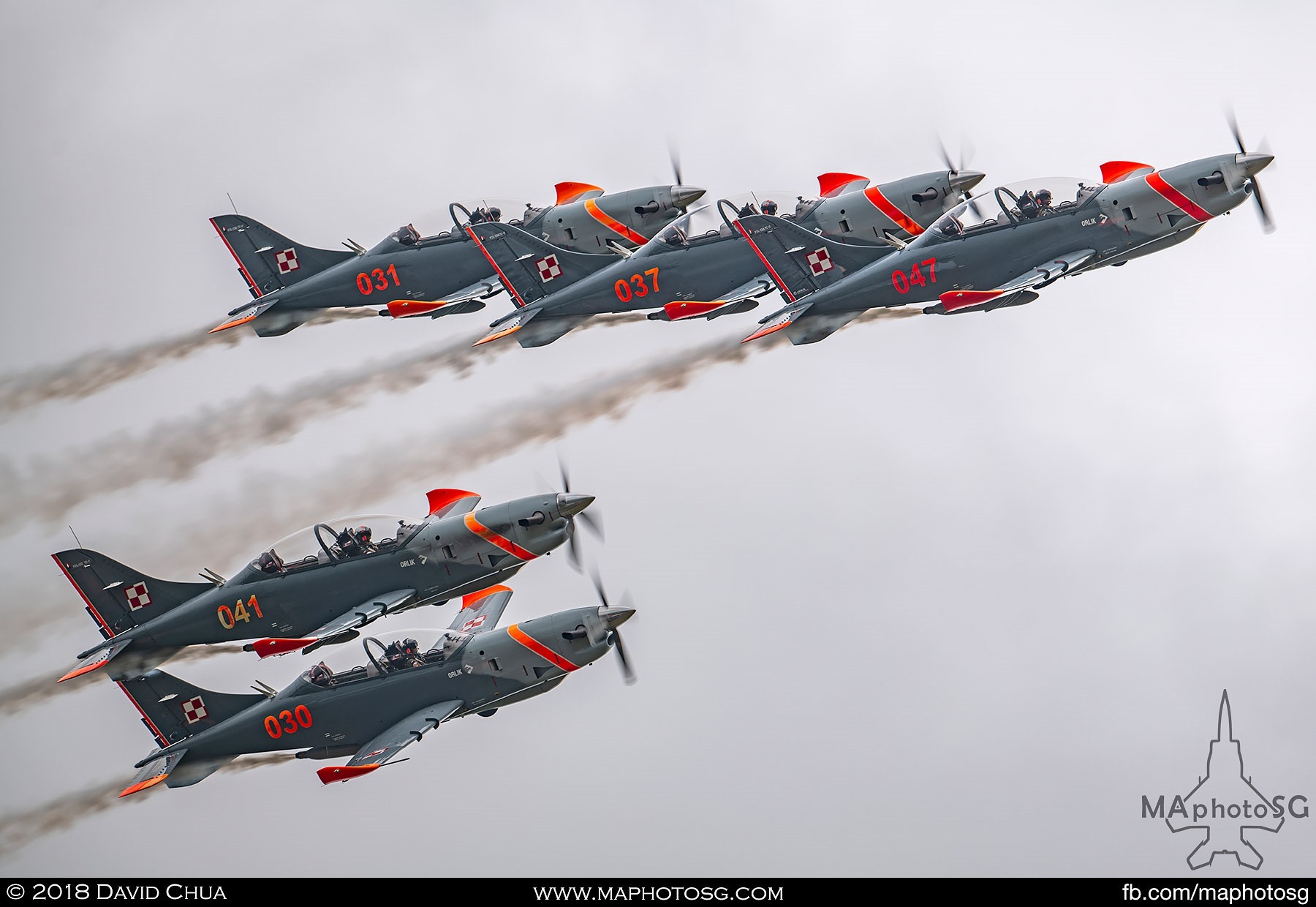 24. Polish Air Force Team Orlik PZL-130s
25. Pilot of a Polish Air Force Team Orlik PZL-130 waves as he taxis past the crowd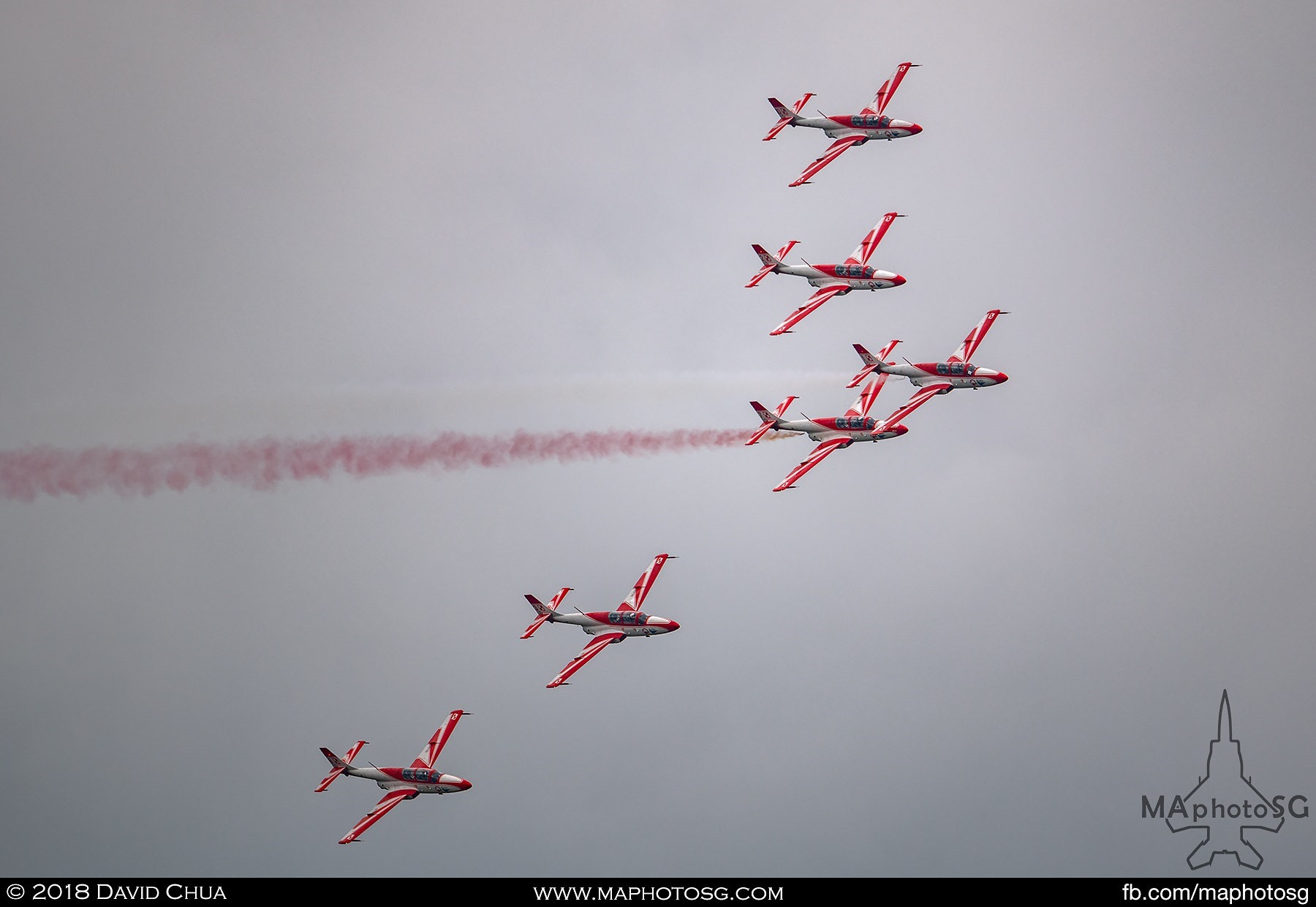 26. TS-11 Iskara of the Polish Air Force Team Iskry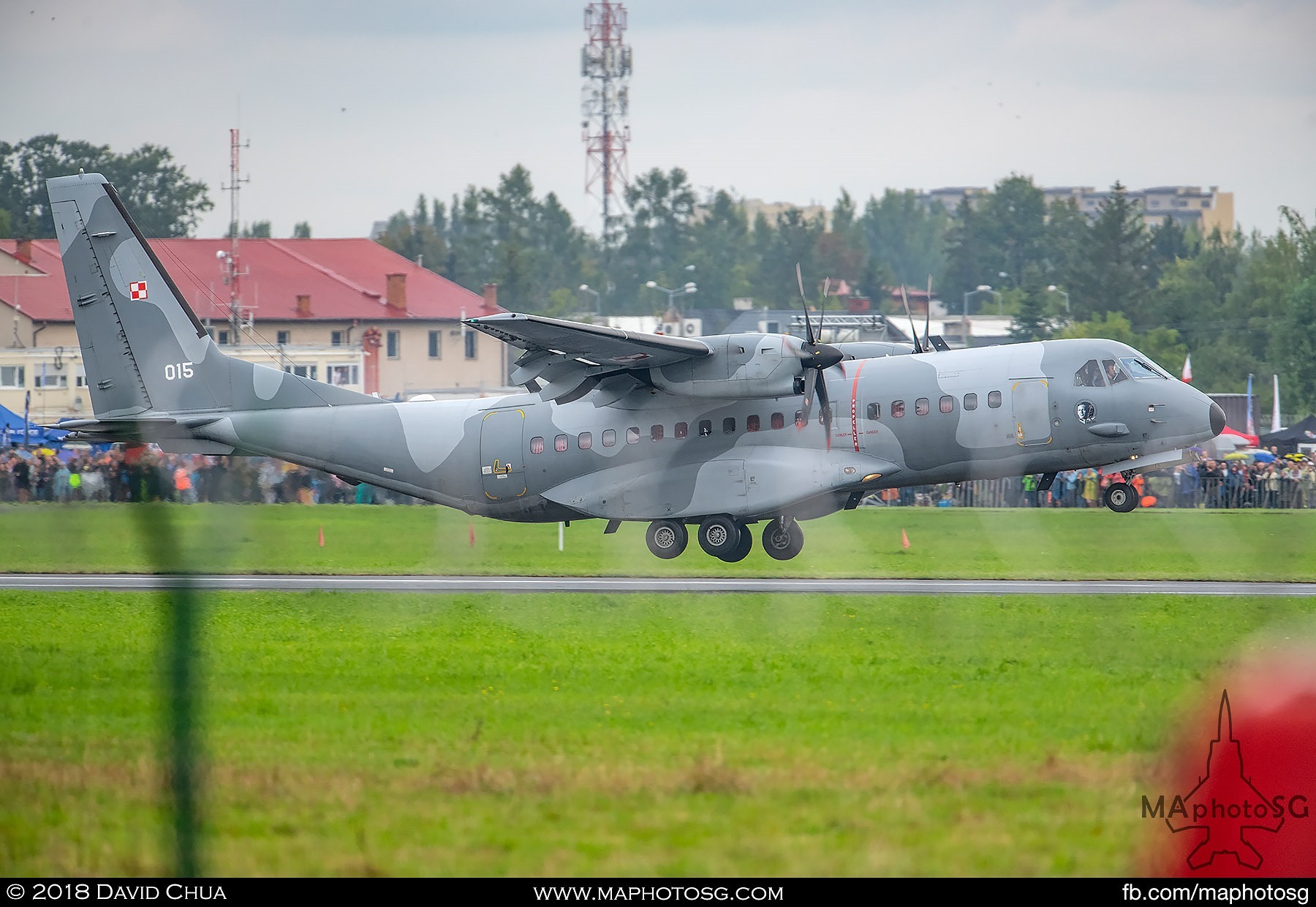 27. Polish Air Force Casa C295M takes off in front of the packed crowd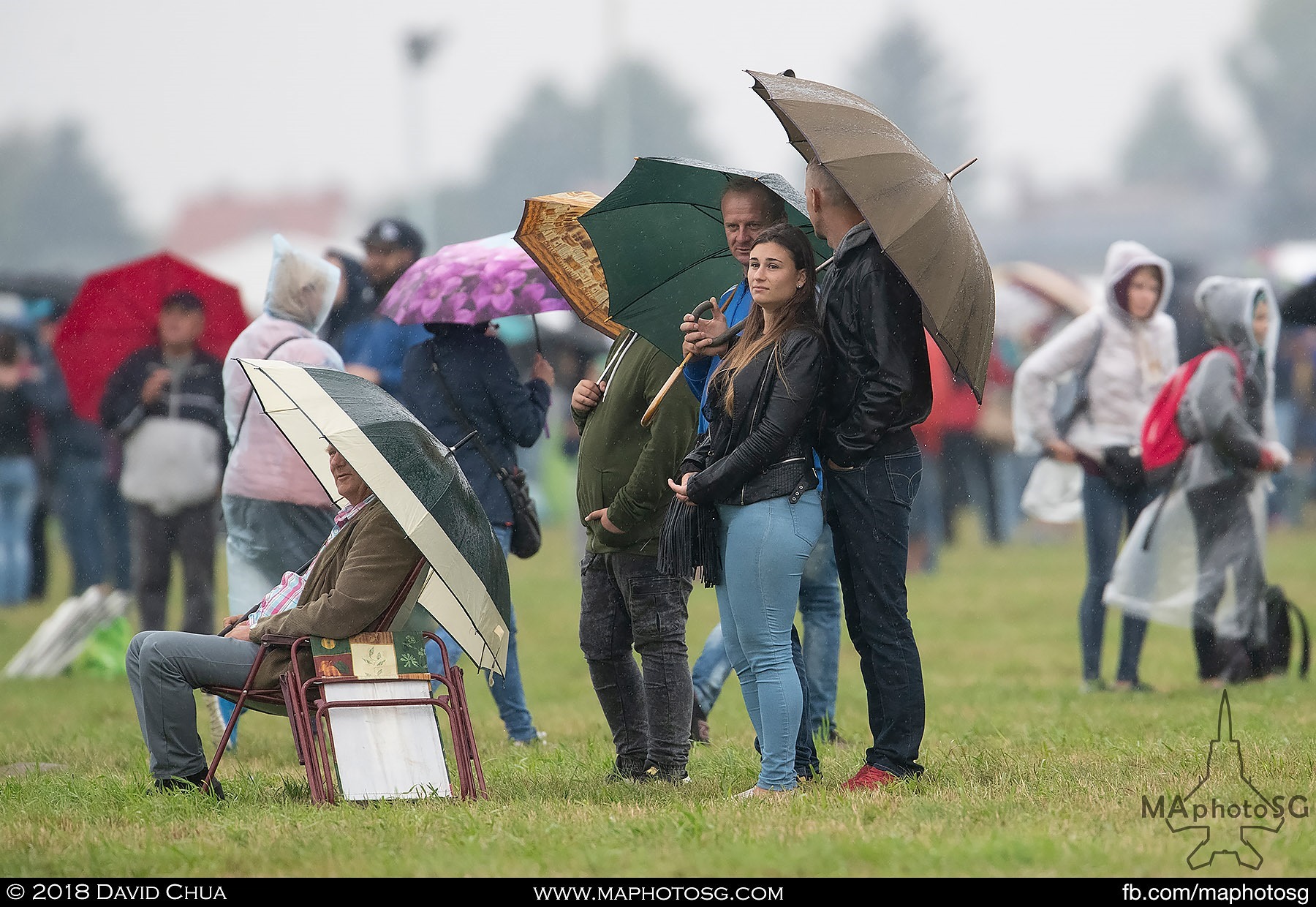 28. Many people attended the airshow over the weekend despite the bad weather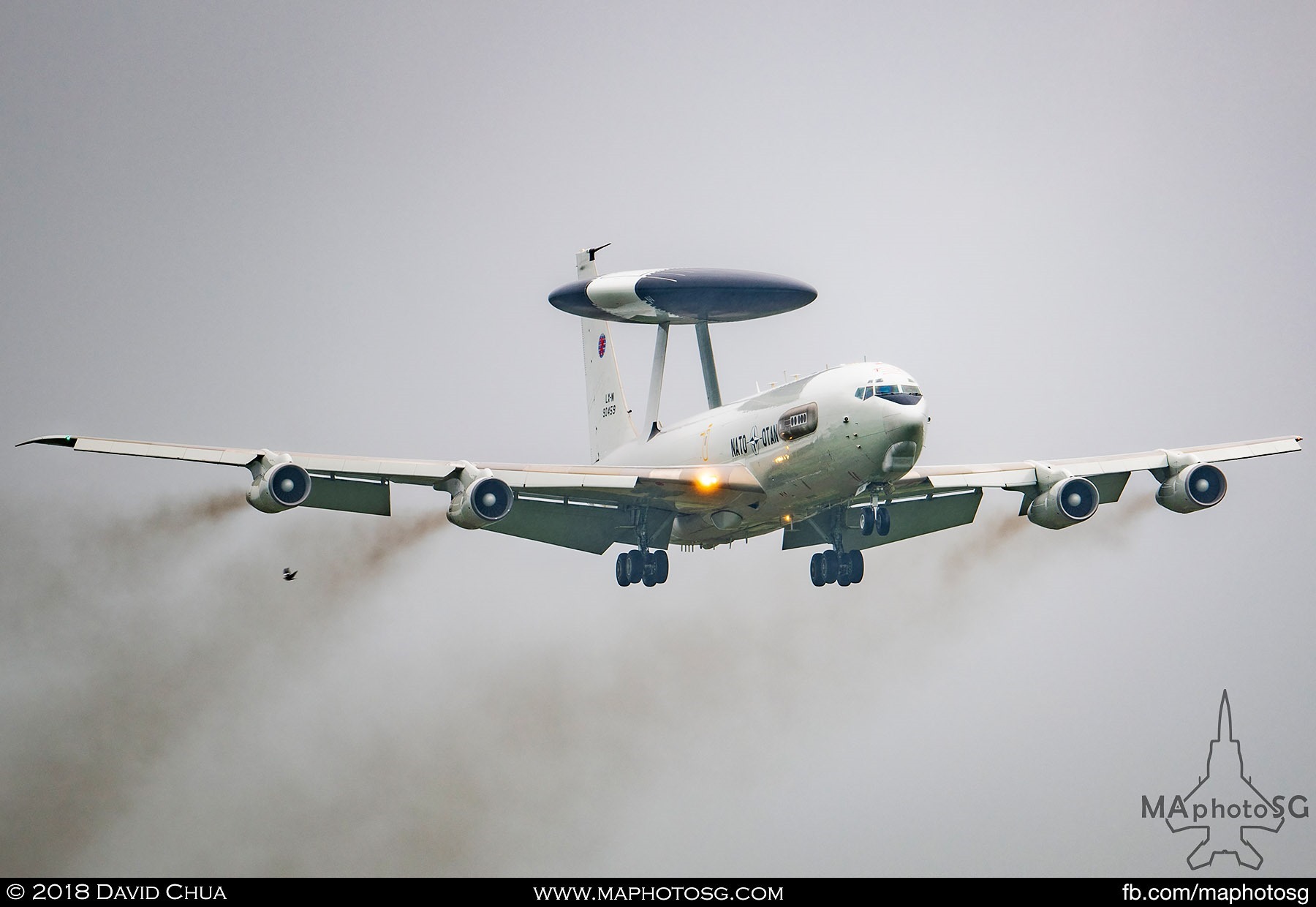 29. NATO E-3A Sentry AWACS did a flypast over the runway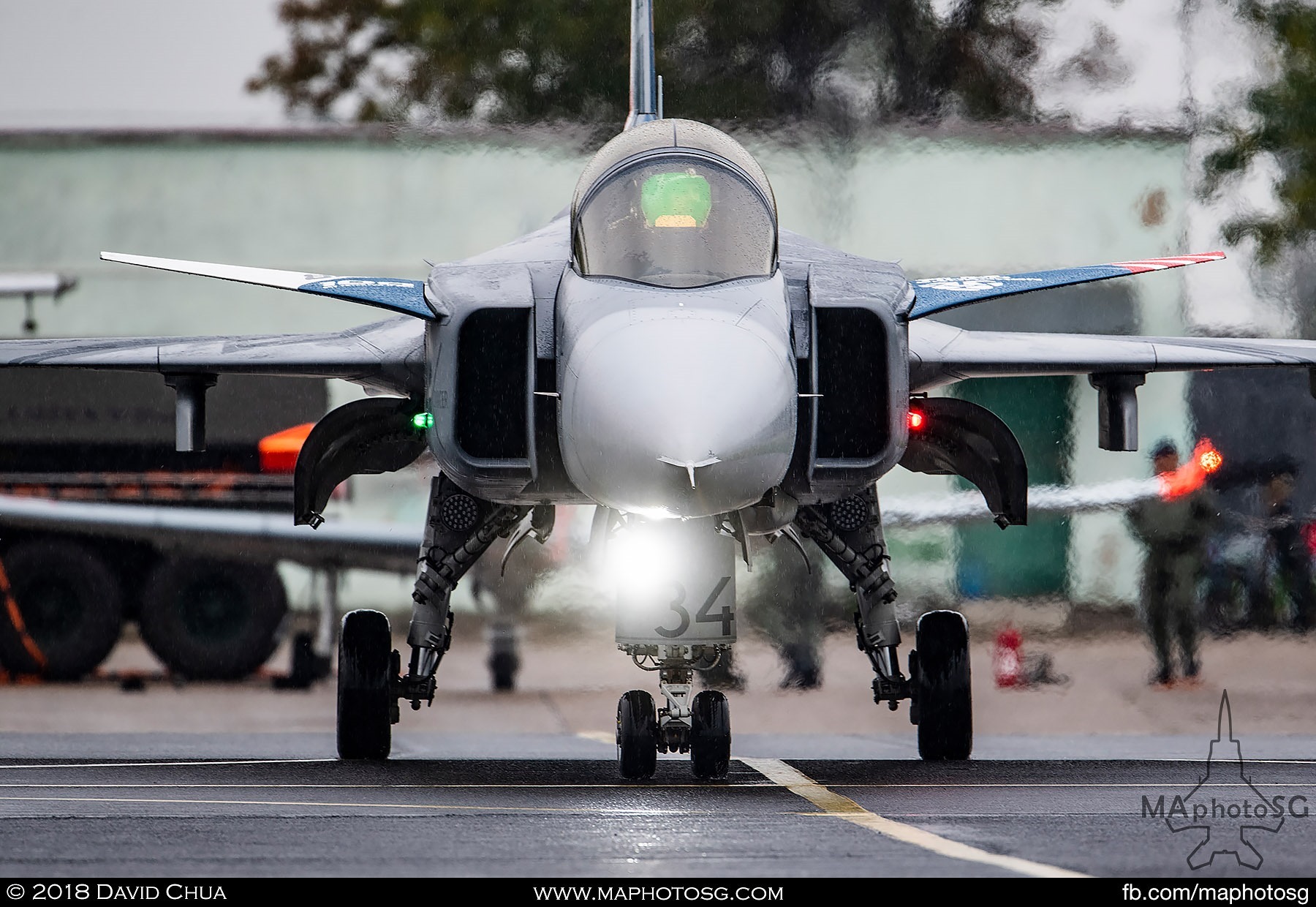 30. Czech Air Force Jas-39C Gripen taxis to the runway for its display segment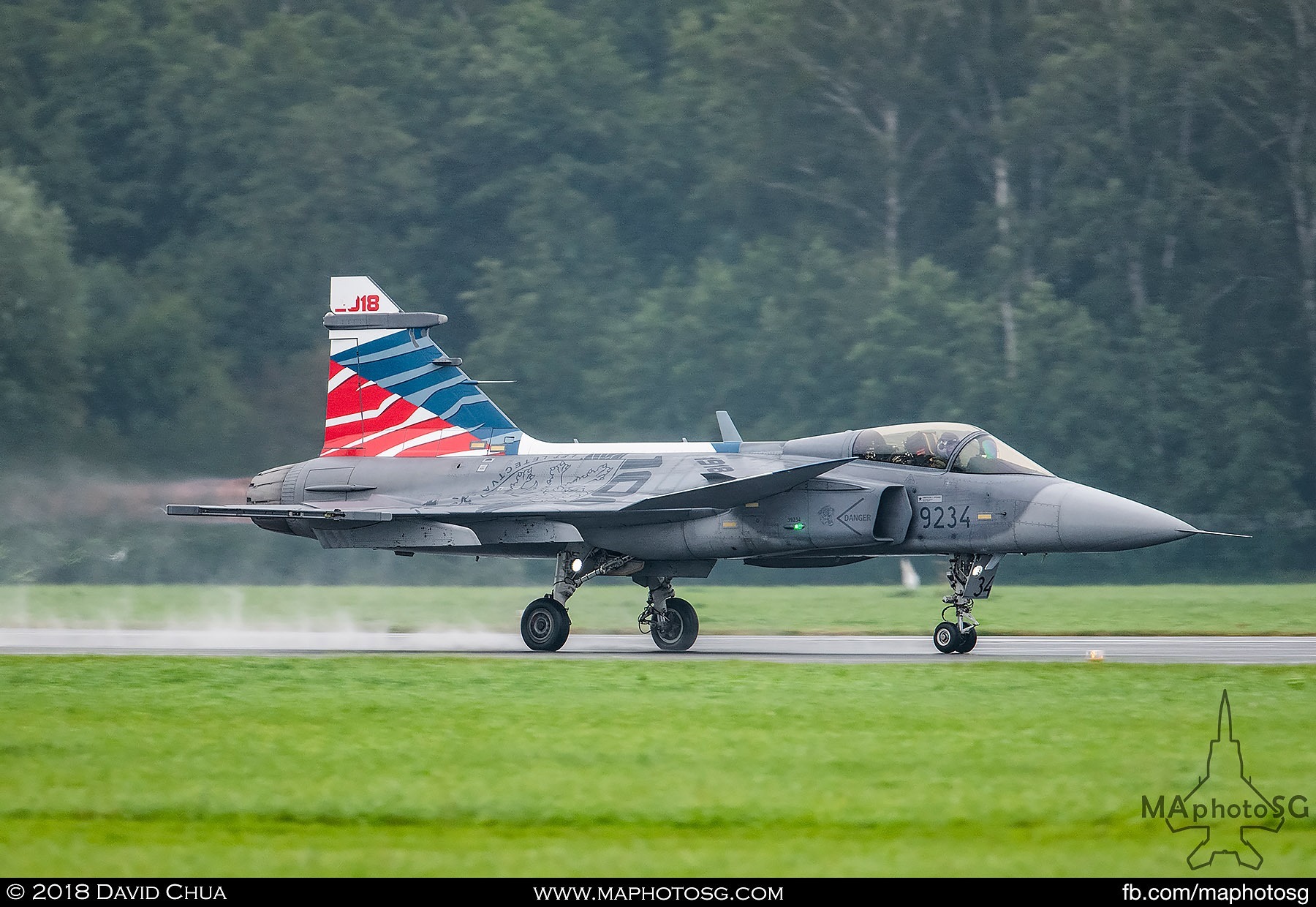 31. Czech Air Force Jas-39C Gripen thunders down the wet runway in front of the crowd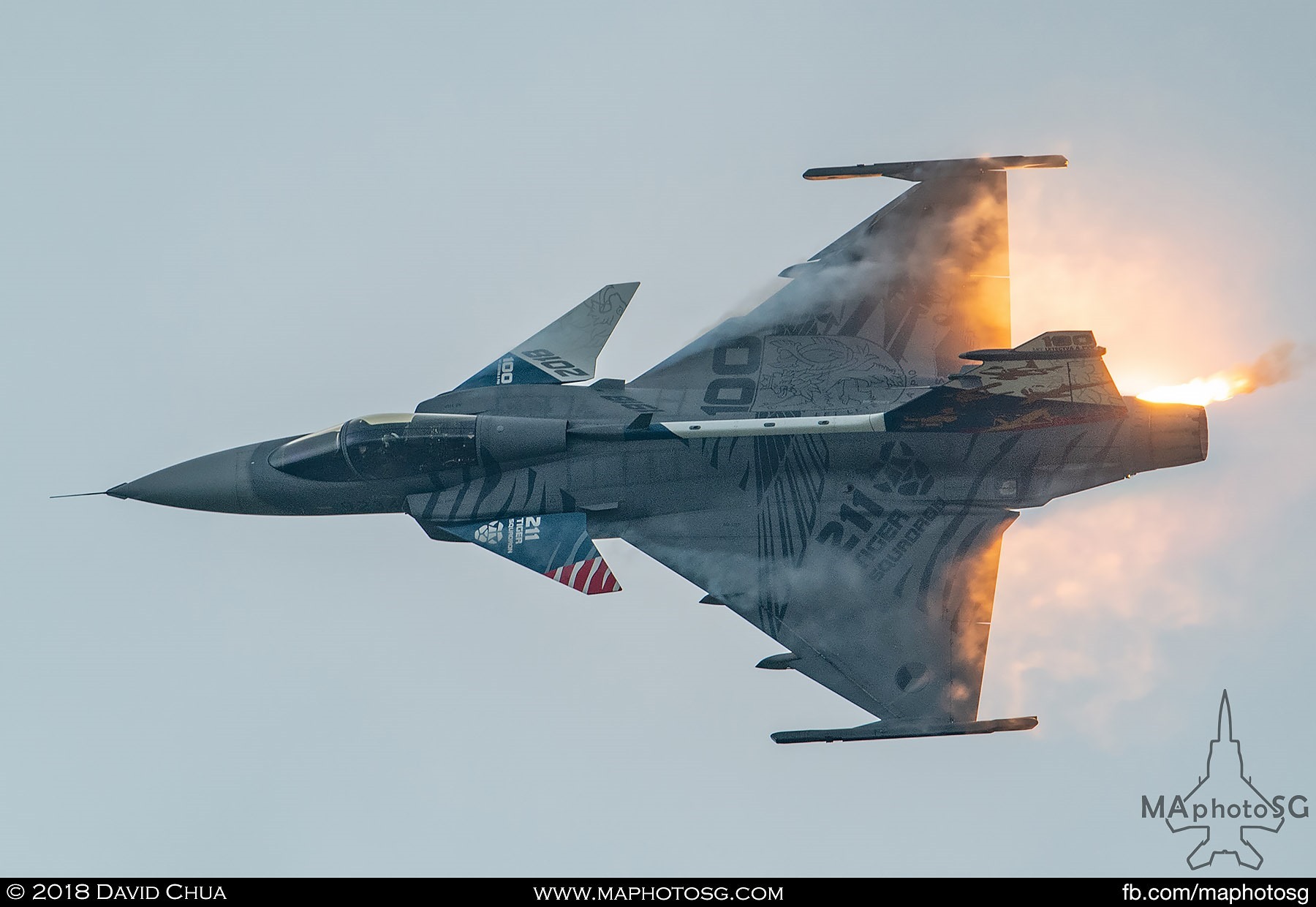 32. Czech Air Force Jas-39C Gripen dispenses flares as part of its aerial display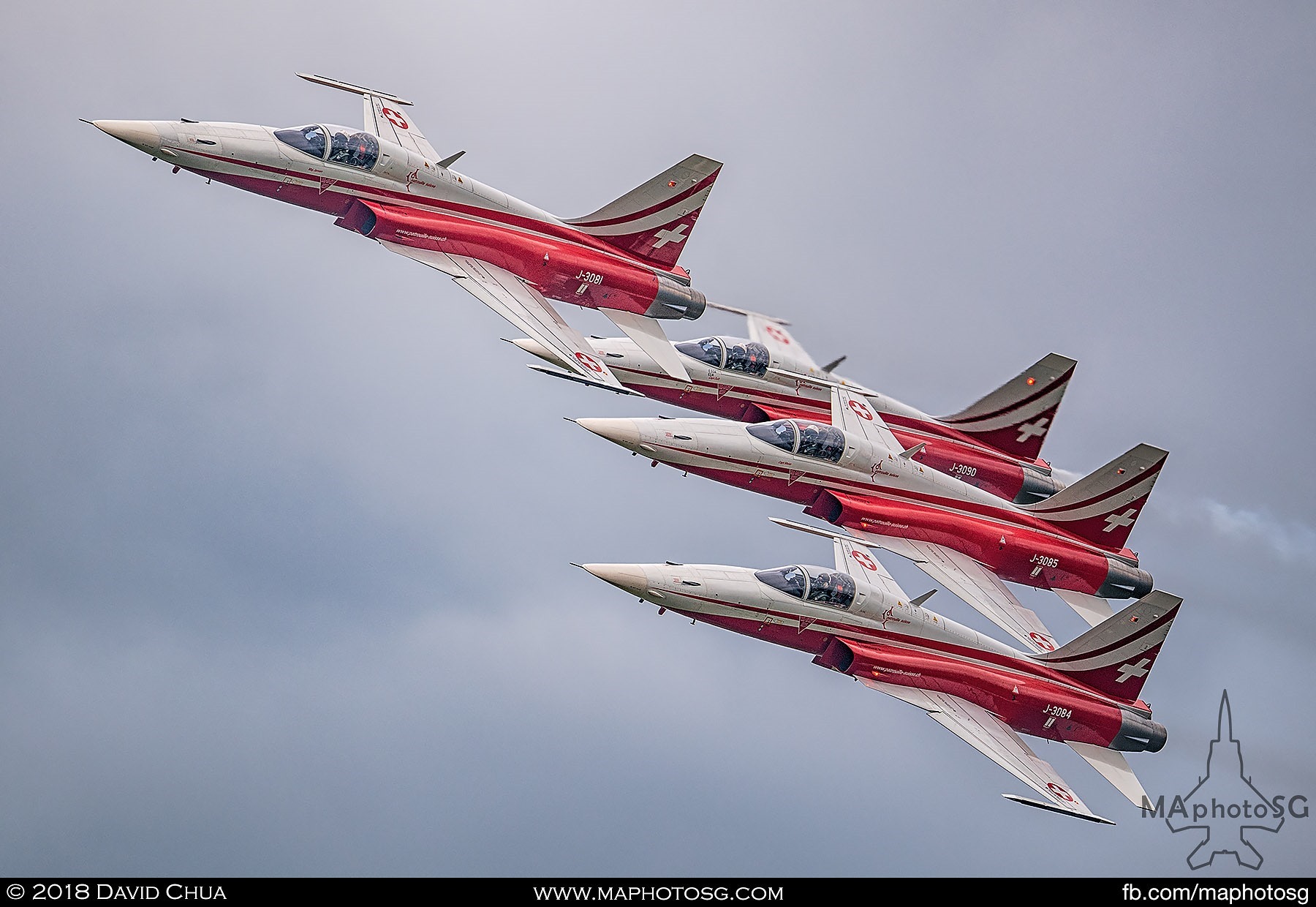 33. F-5E Tiger IIs of the Swiss Air Force Patrouille Suisse Team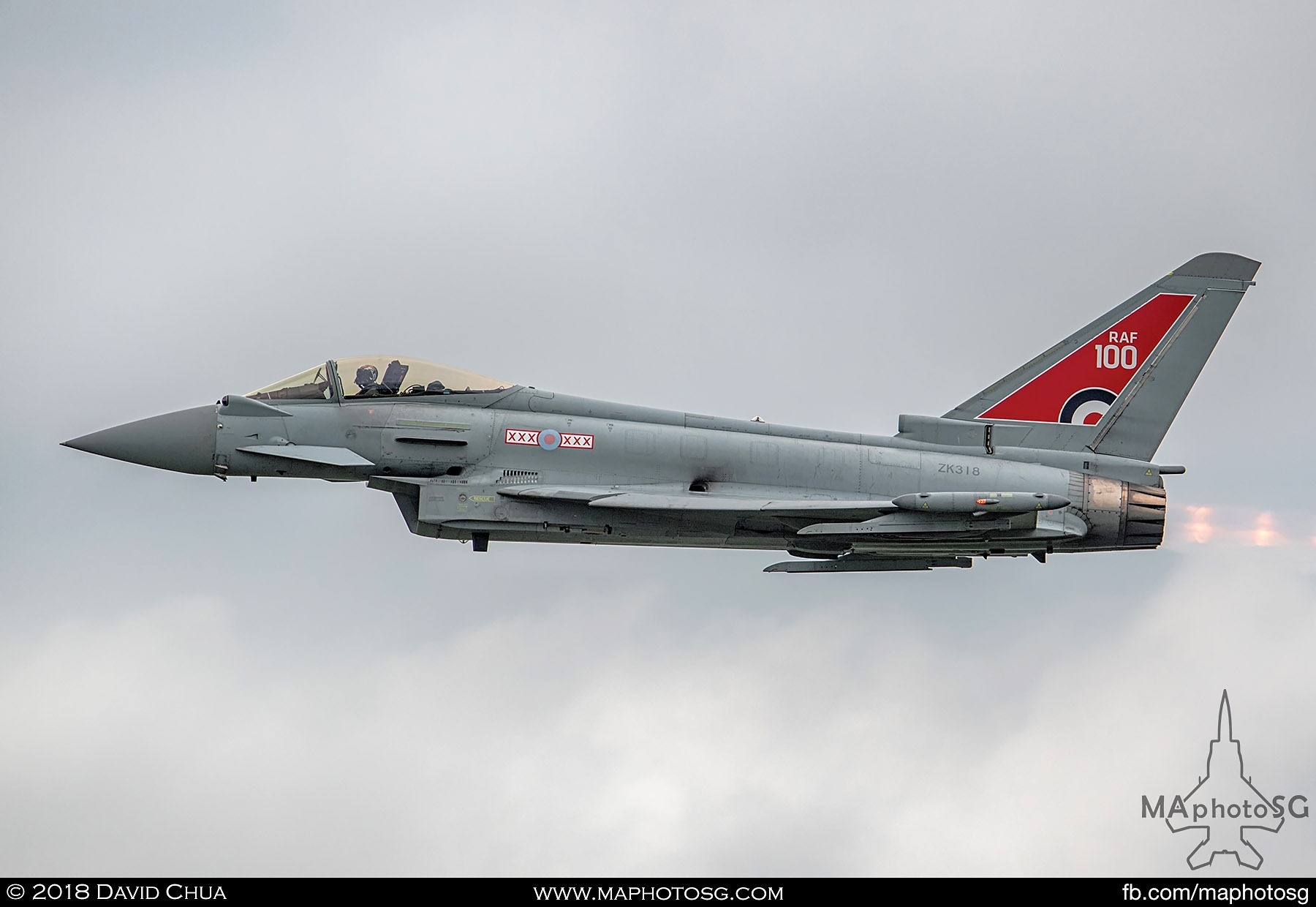 34. Royal Air Force Eurofighter Typhoon FGR4 with 100 Years of RAF tailflash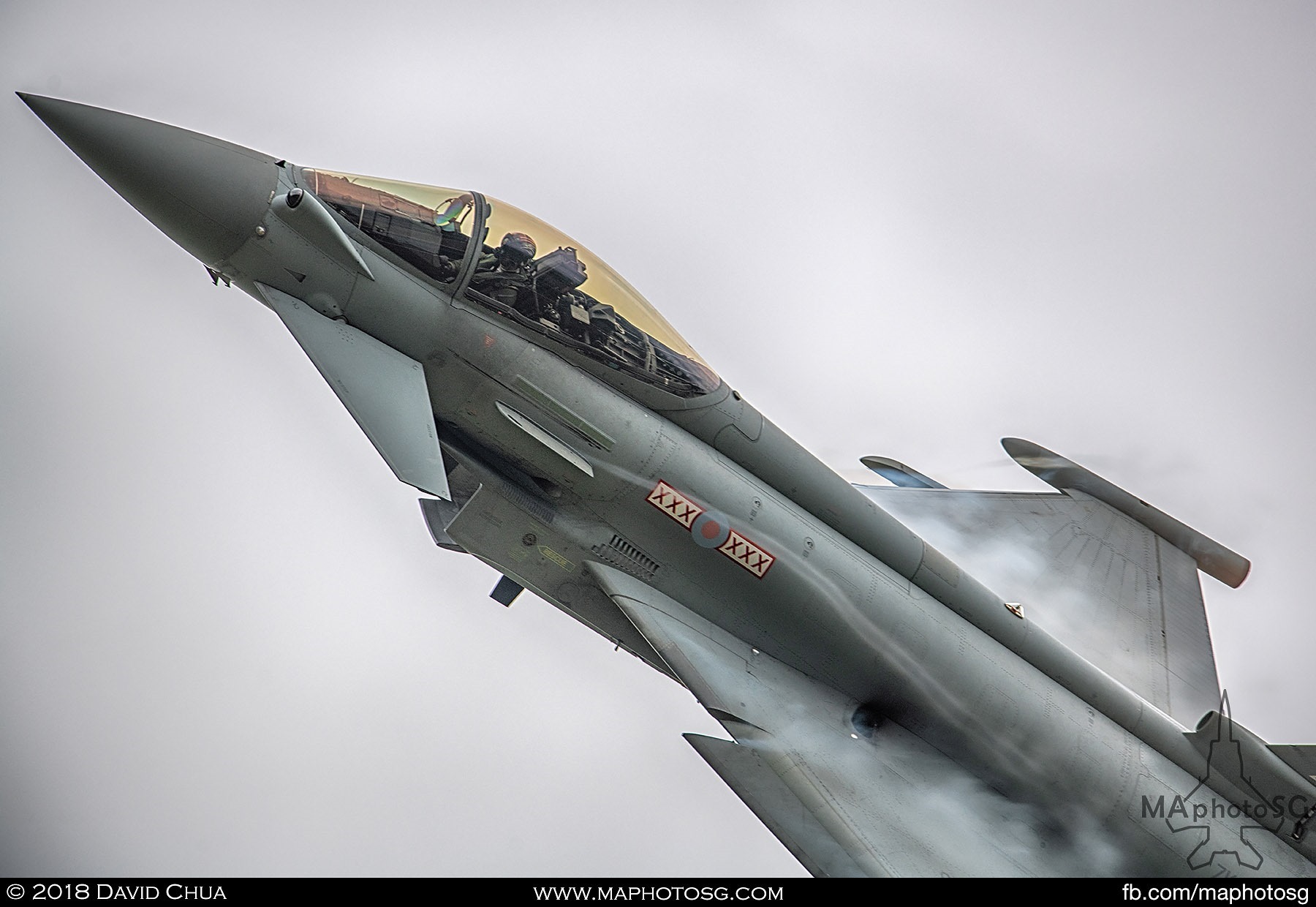 35. Pilot of the Royal Air Force Eurofighter Typhoon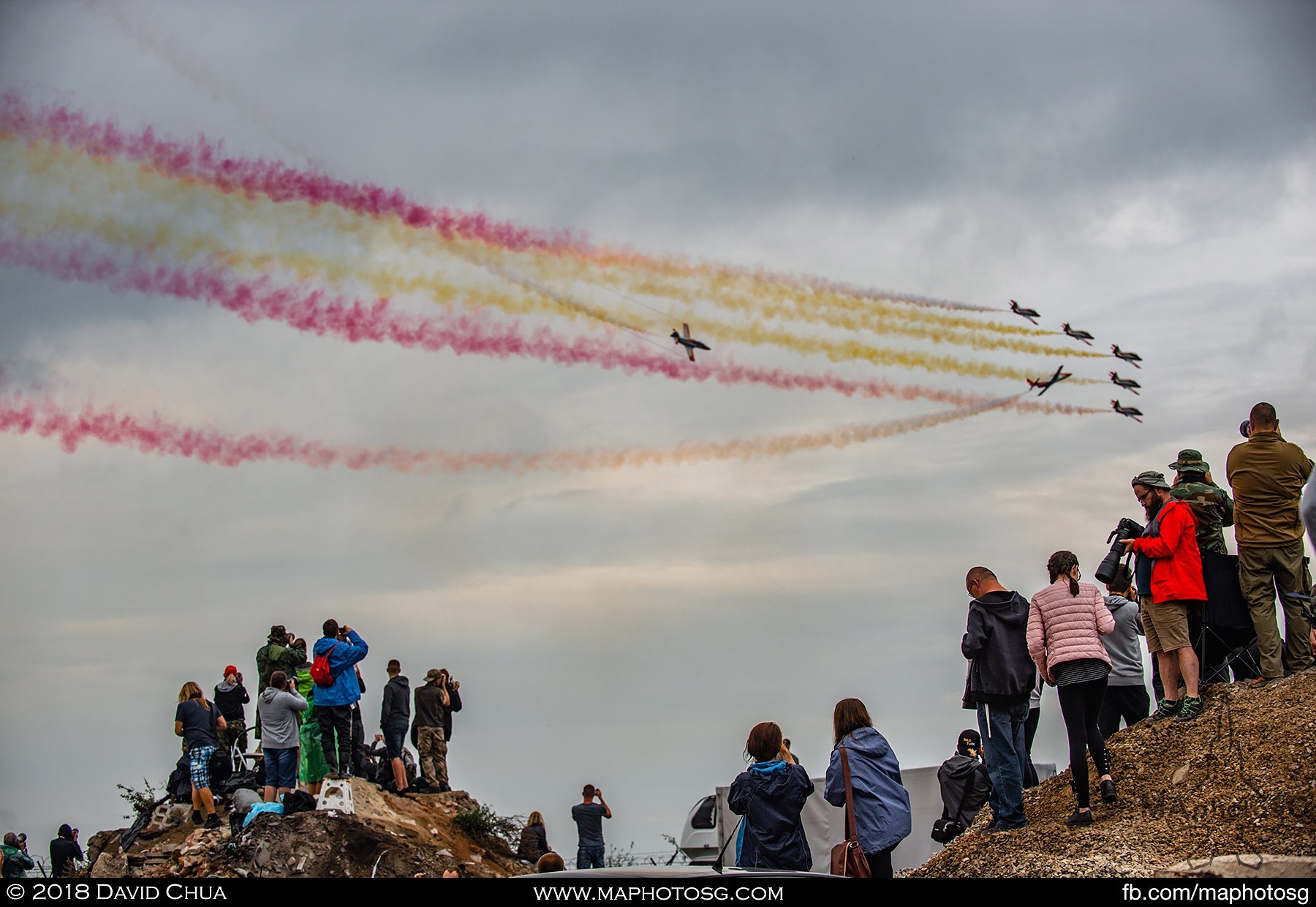 36. Crowd on the opposite side of the runway catches the Spanish Air Force Patrulla Águila performance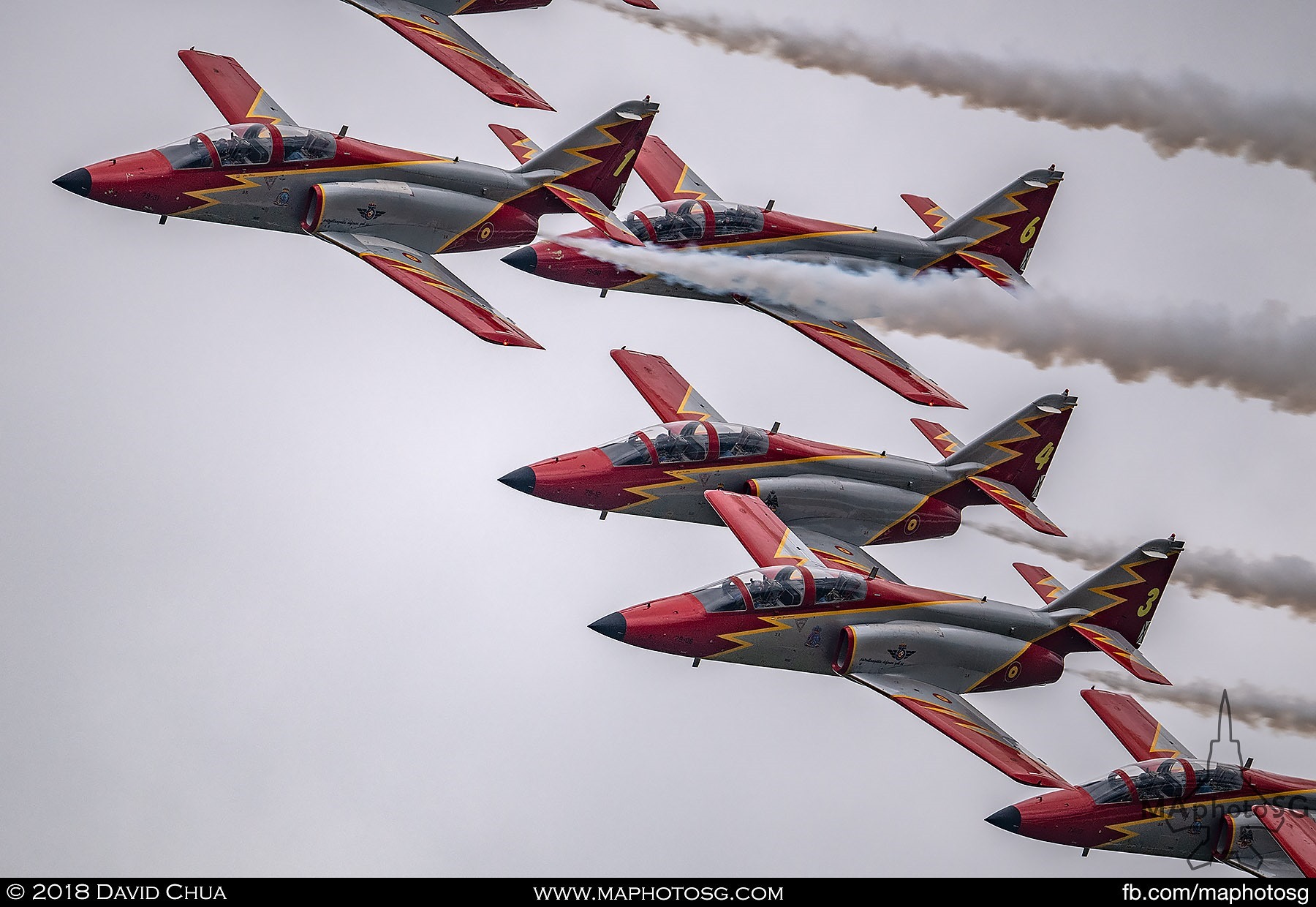 37. Casa C-101 Aviojets of the Spanish Air Force Patrulla Águila Team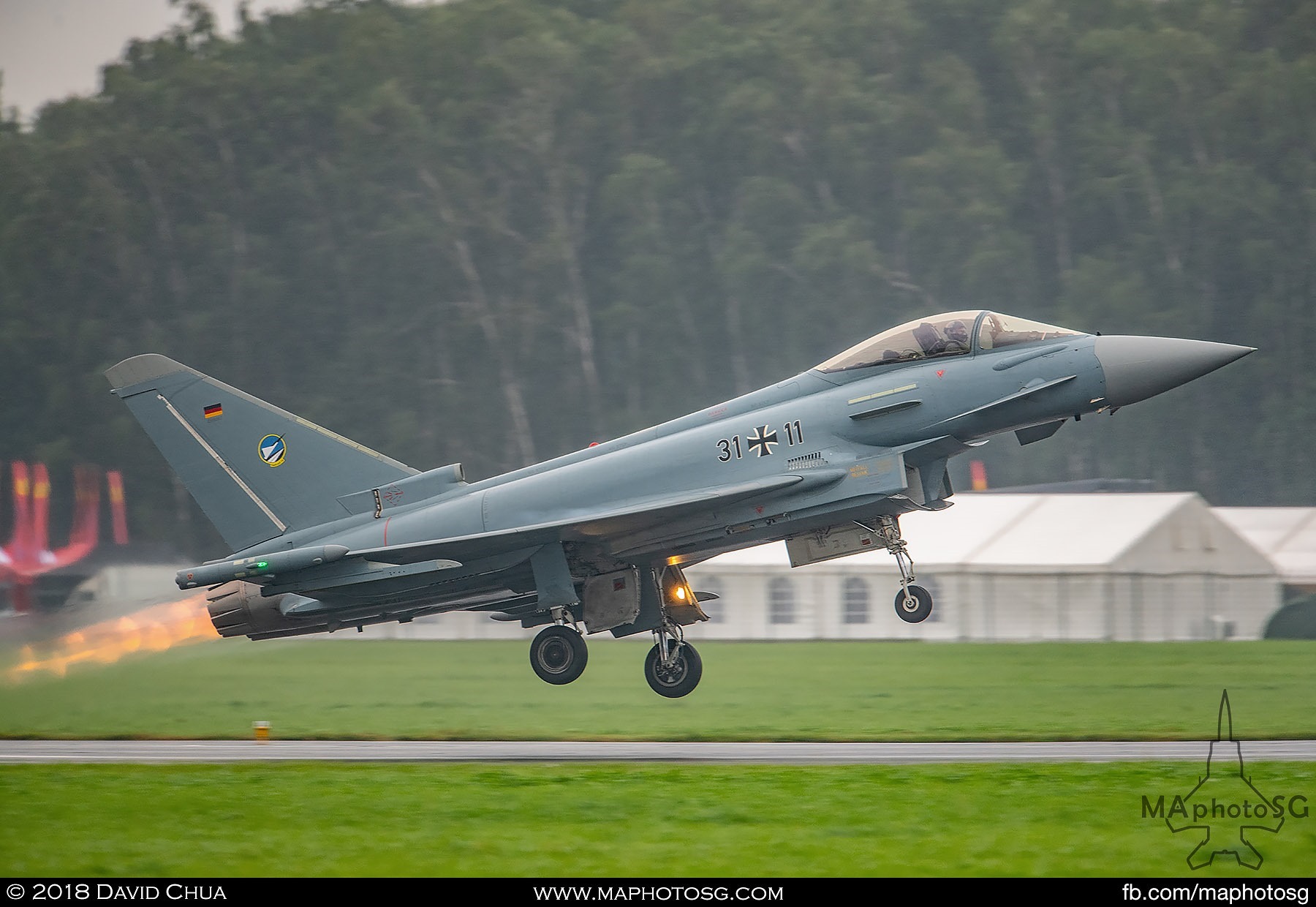 38. Luftwaffe Eurofighter Typhoon rotates in full afterburners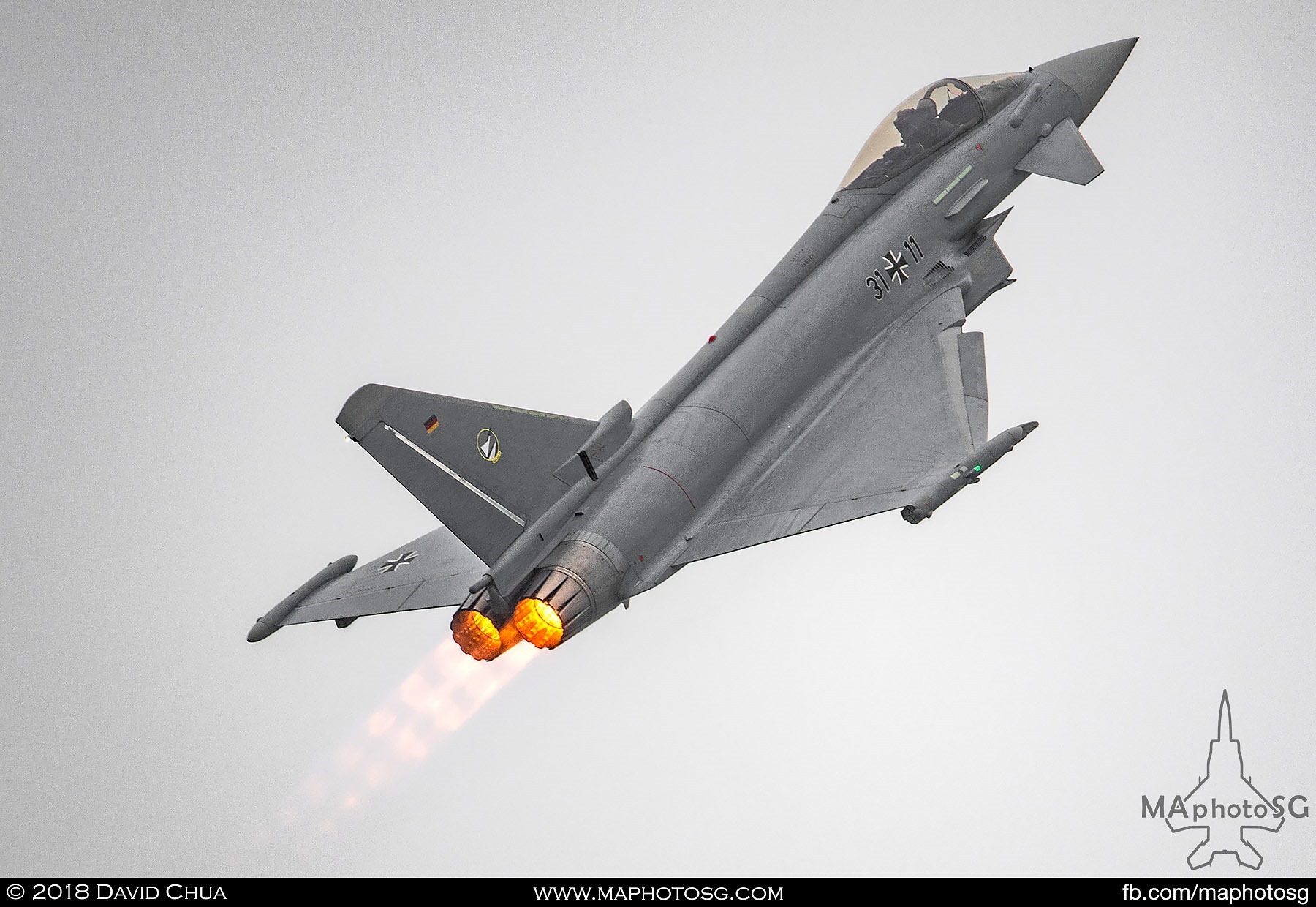 39. Luftwaffe Eurofighter Typhoon performs a vertical climb in afterburners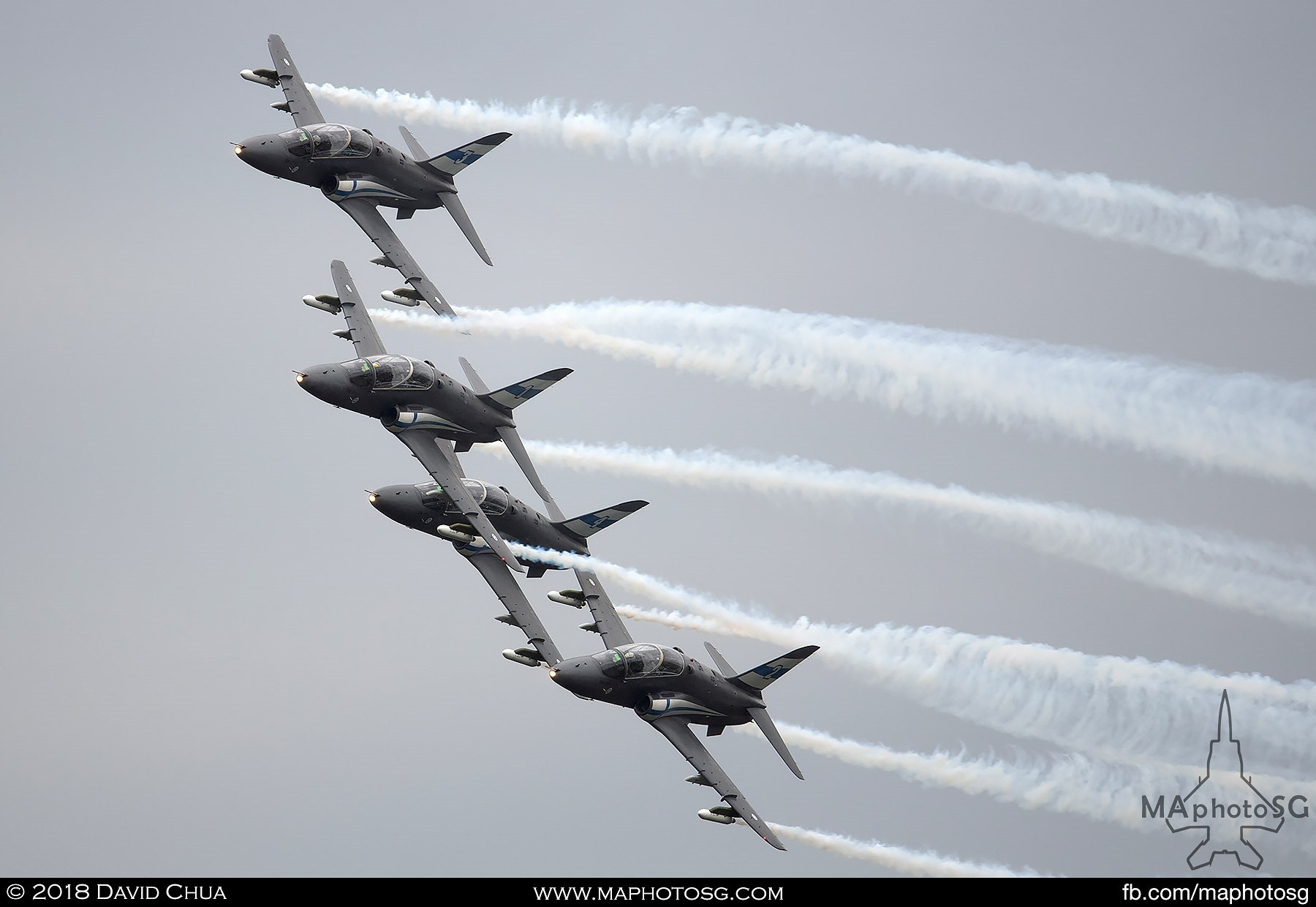 40. Finnish Air Force Midnight Hawks Team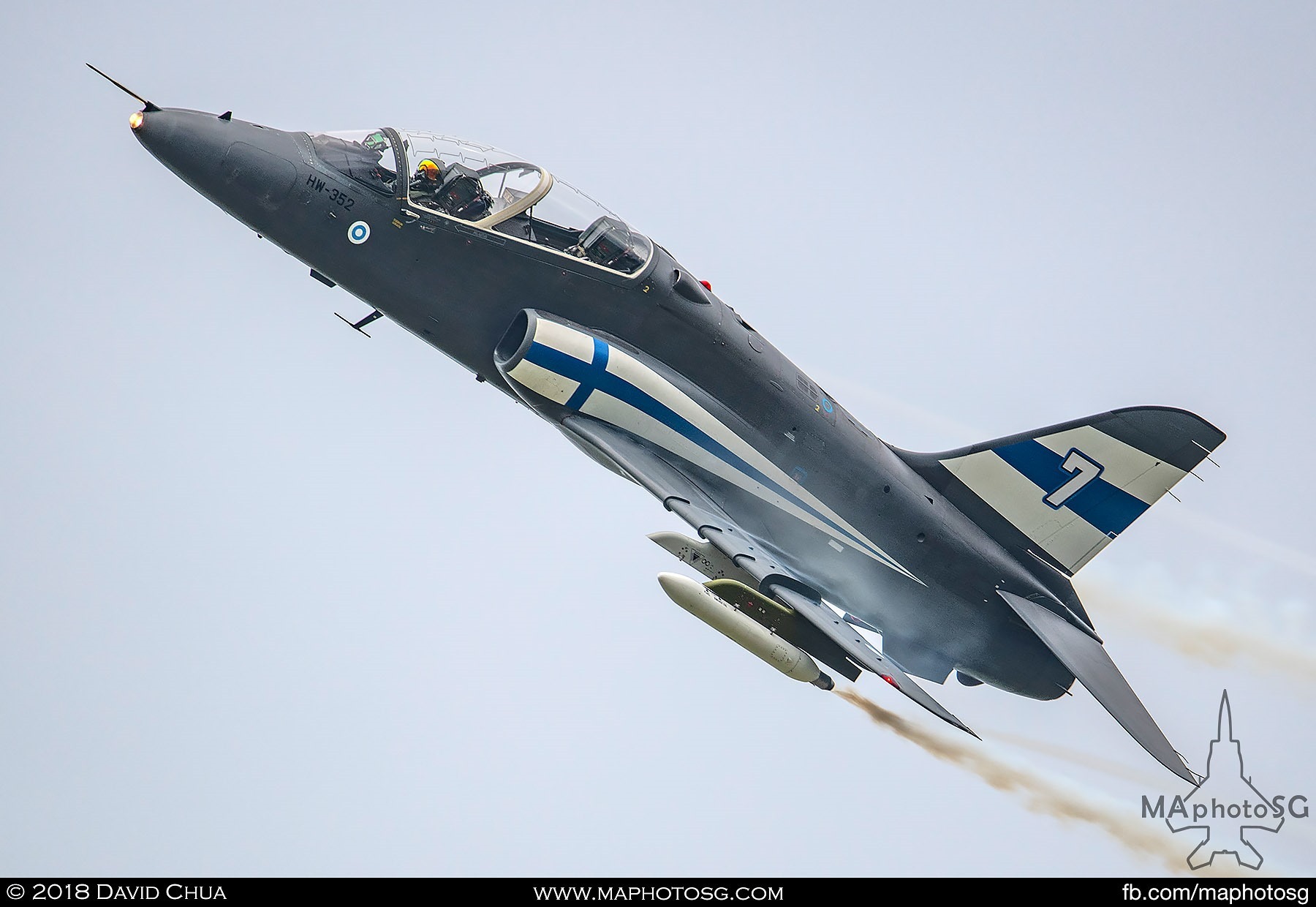 41. BAe Hawk MK-51 of the Finnish Air Force Midnight Hawks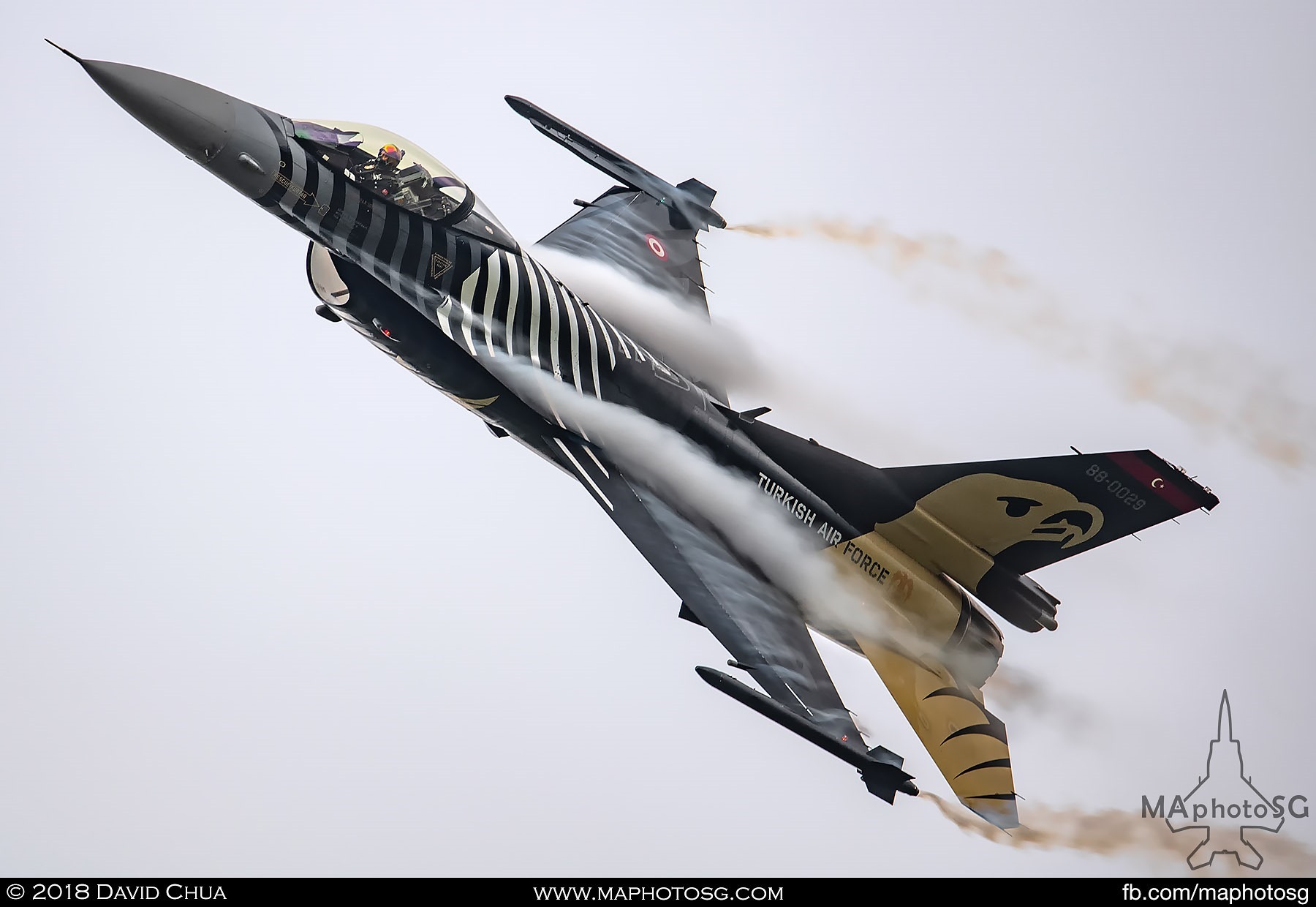 42. F-16C Block 40 Fighting Falcon of the Turkish Air Force Solo Turk display team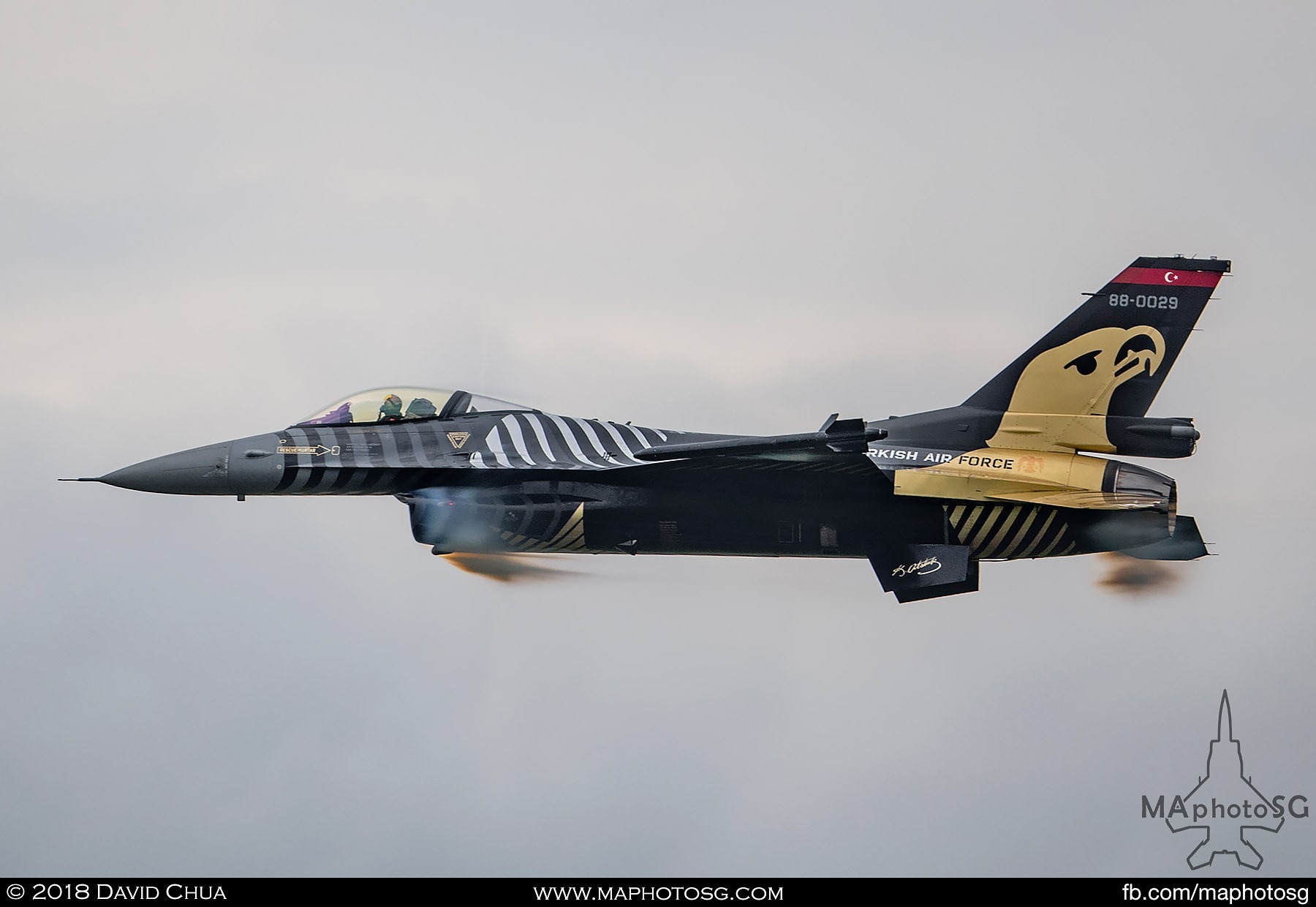 43. Turkish Air Force Solo Turk F-16C performing a high speed pass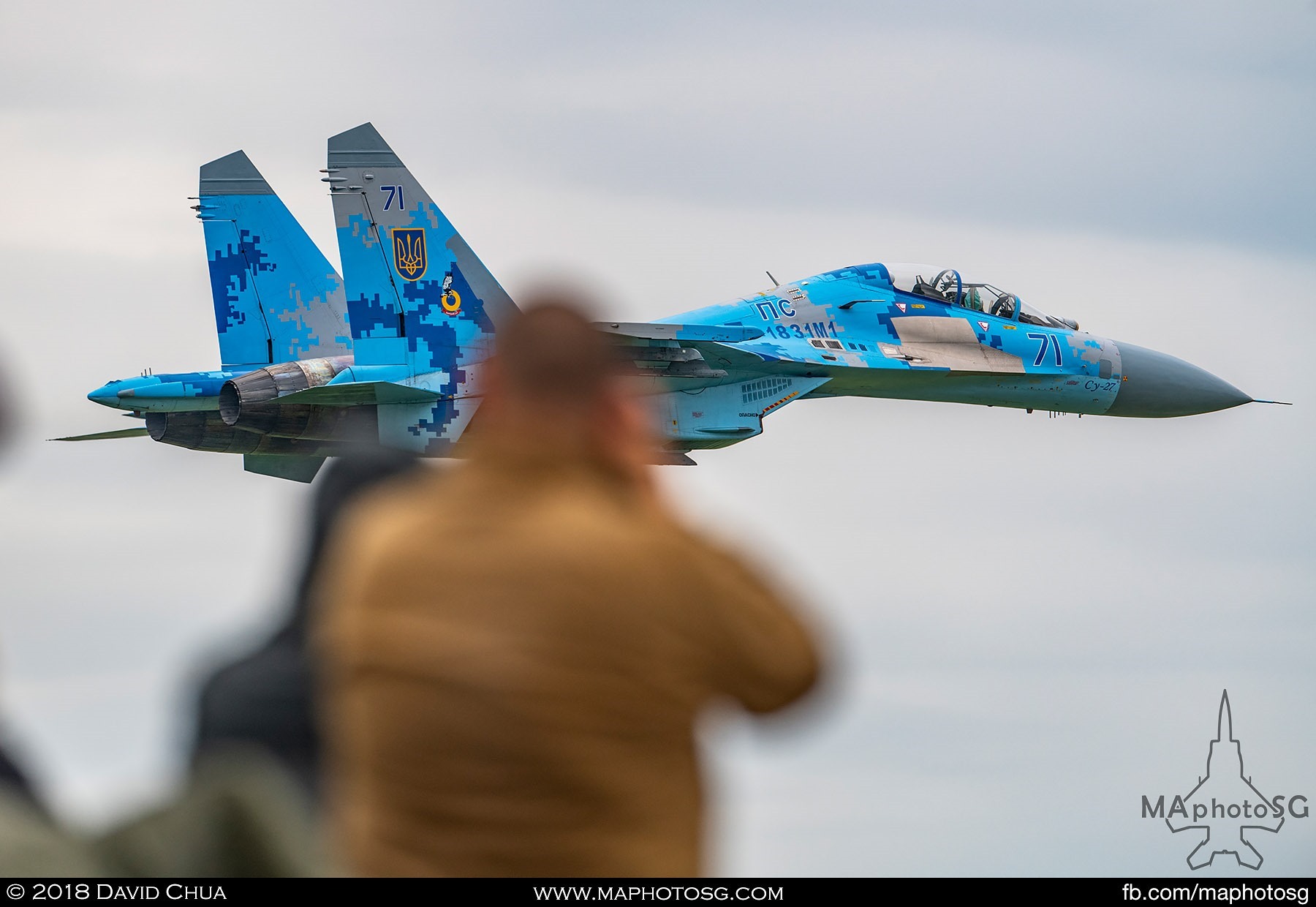 44. Photographers tries to capture the Ukrainian Air Force Su-27 Flaker as it performed a low pass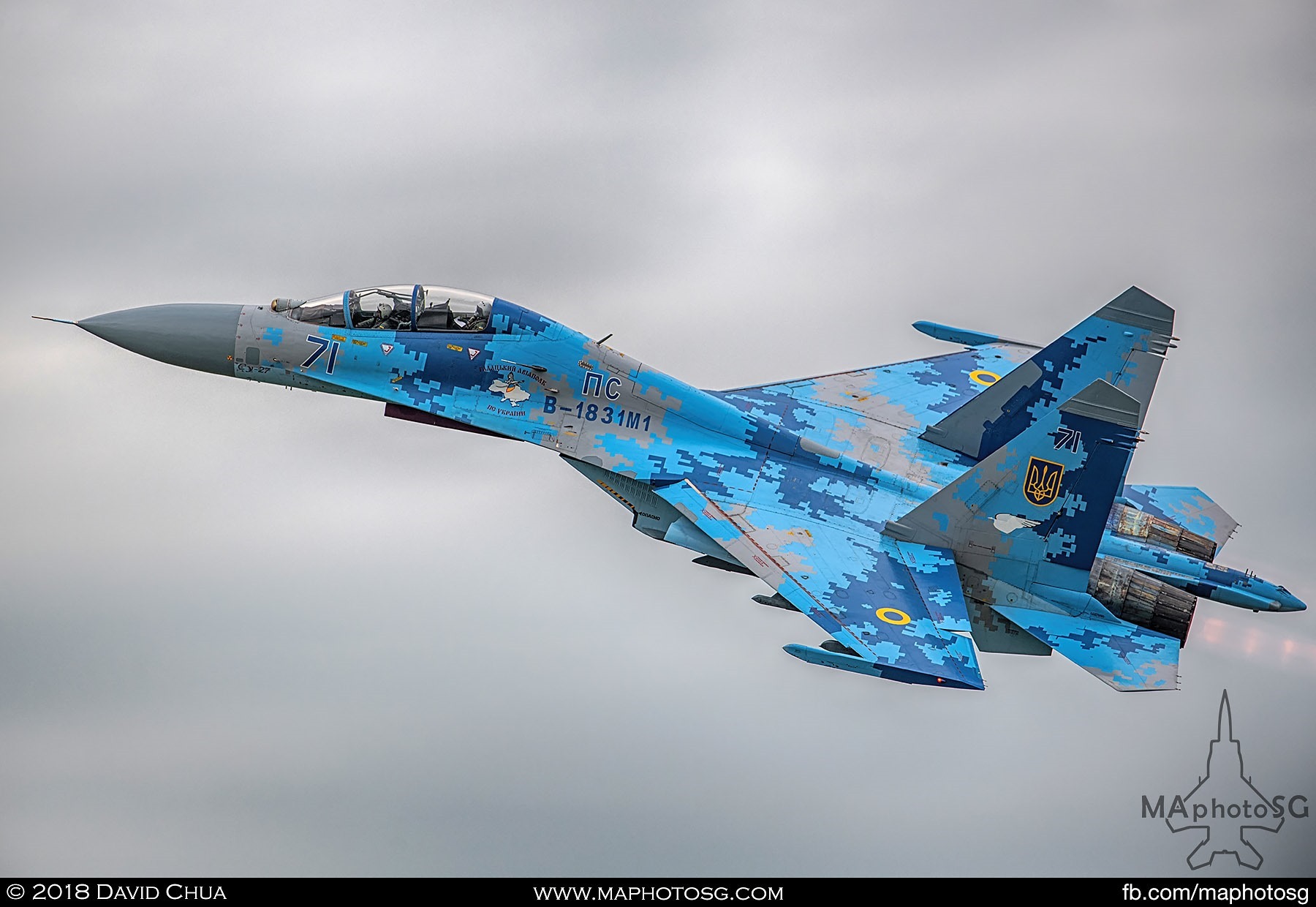 45. Beautifully painted Ukrainian Air Force Su-27 Flanker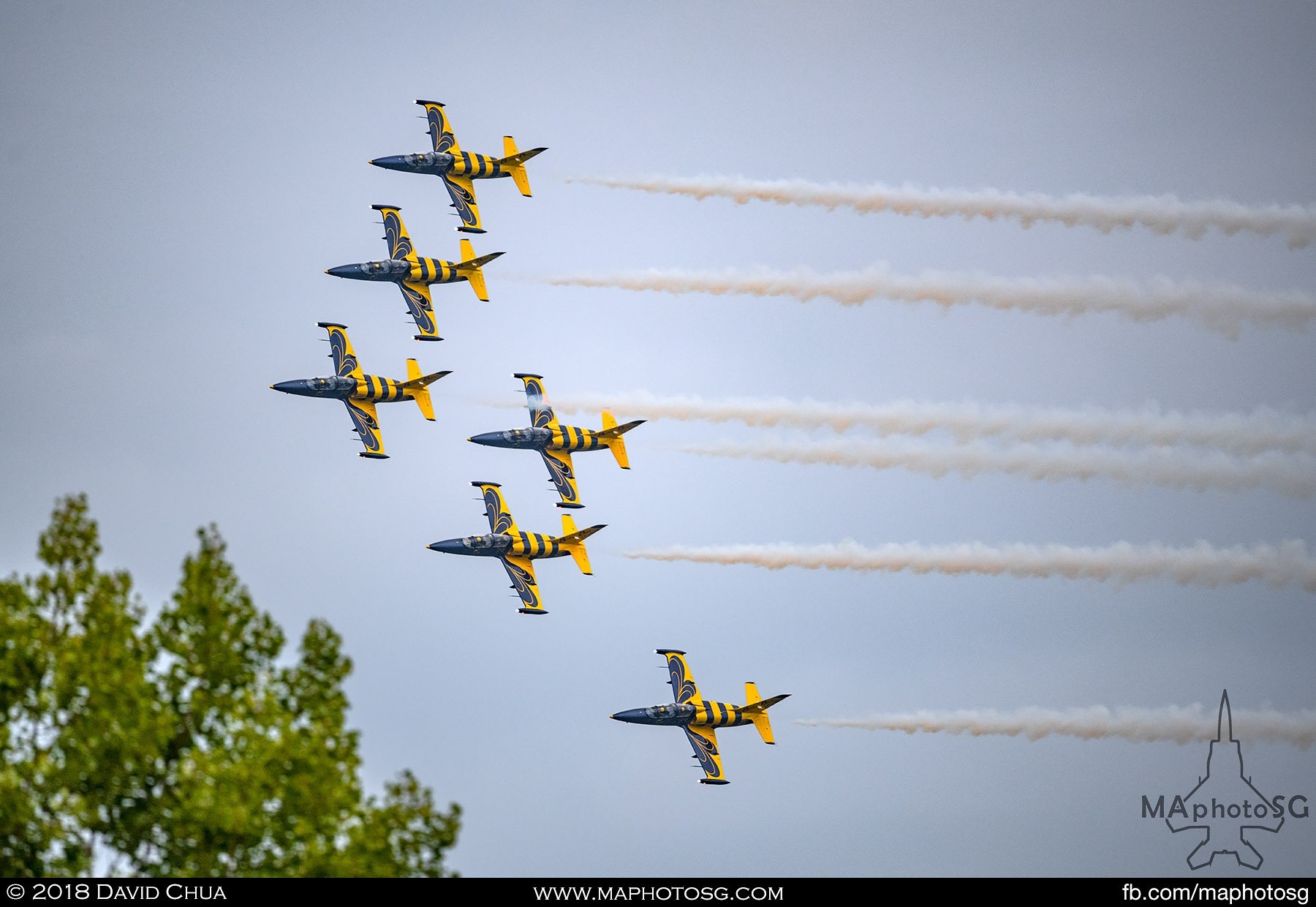 46. Aero L-39Cs of the Baltic Bees Jet Team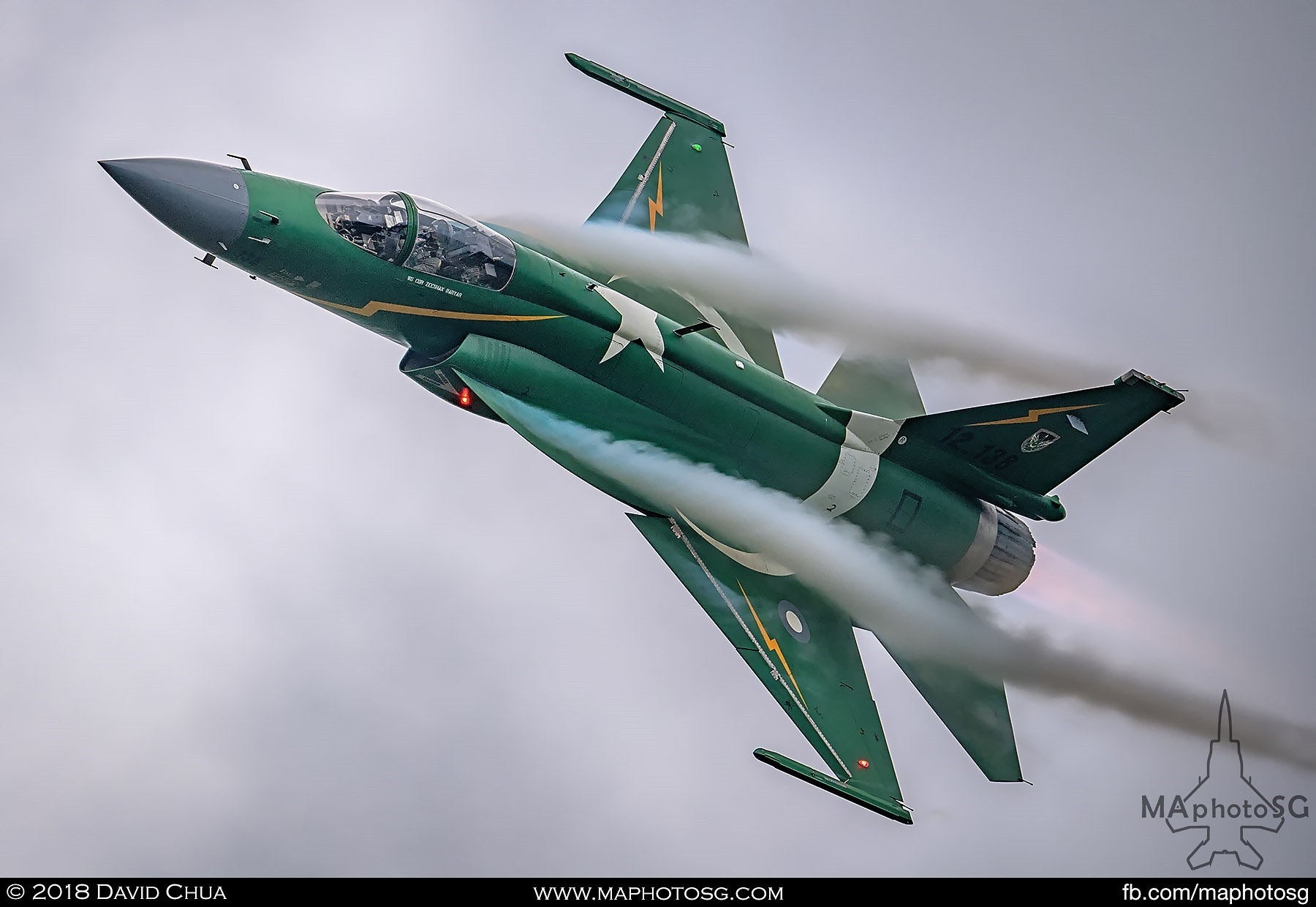 47. Making a rare appearance is the Pakistani Air Force JF-17 Thunder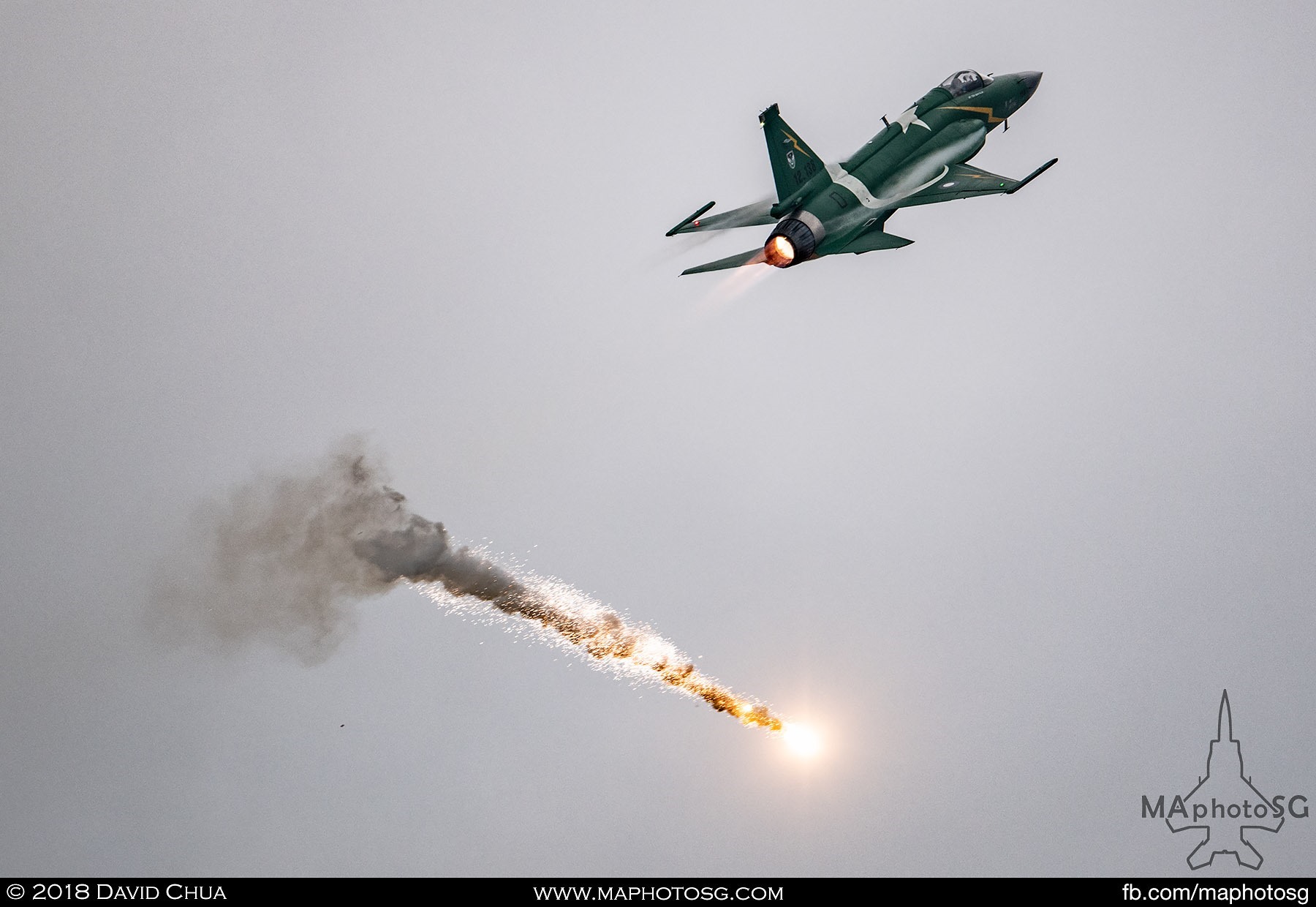 48. Pakistani Air Force JF-17 Thunder dispenses flares as part of its display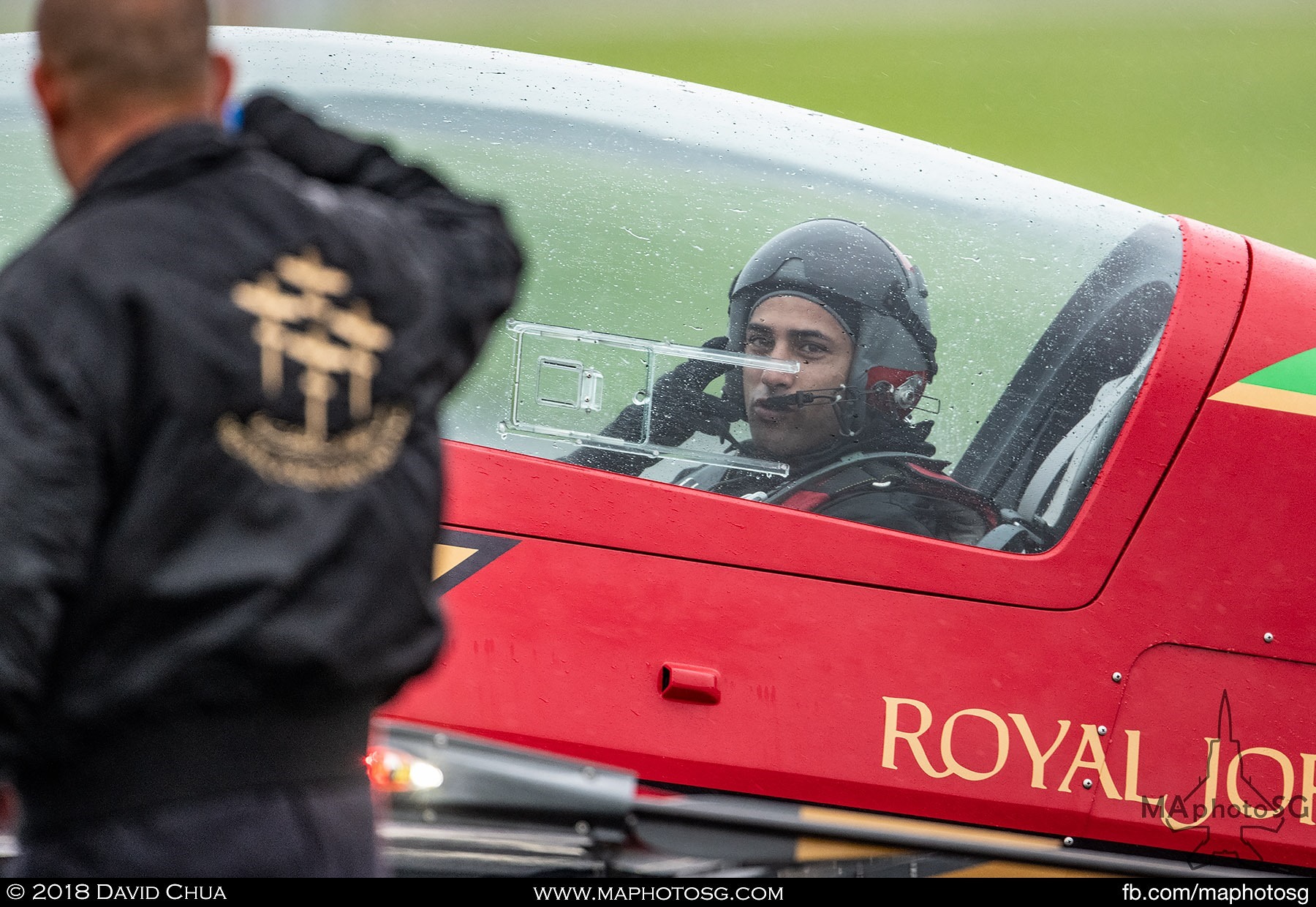 49. Pilot of the Royal Jordanian Falcons as he taxis past the crowdline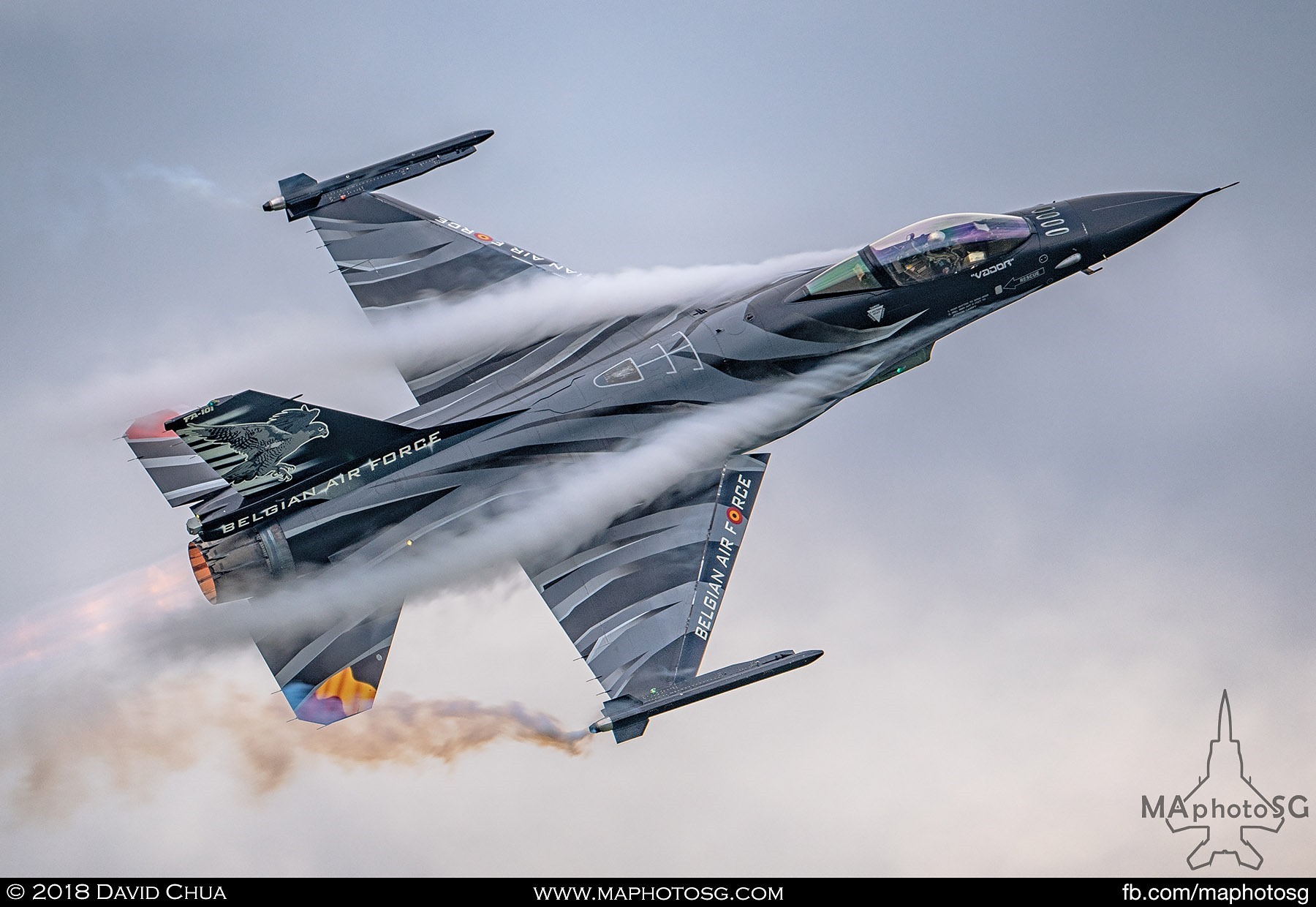 50. Dark Falcon of the Belgium Air Force F-16 Solo Display Team piloted by Vador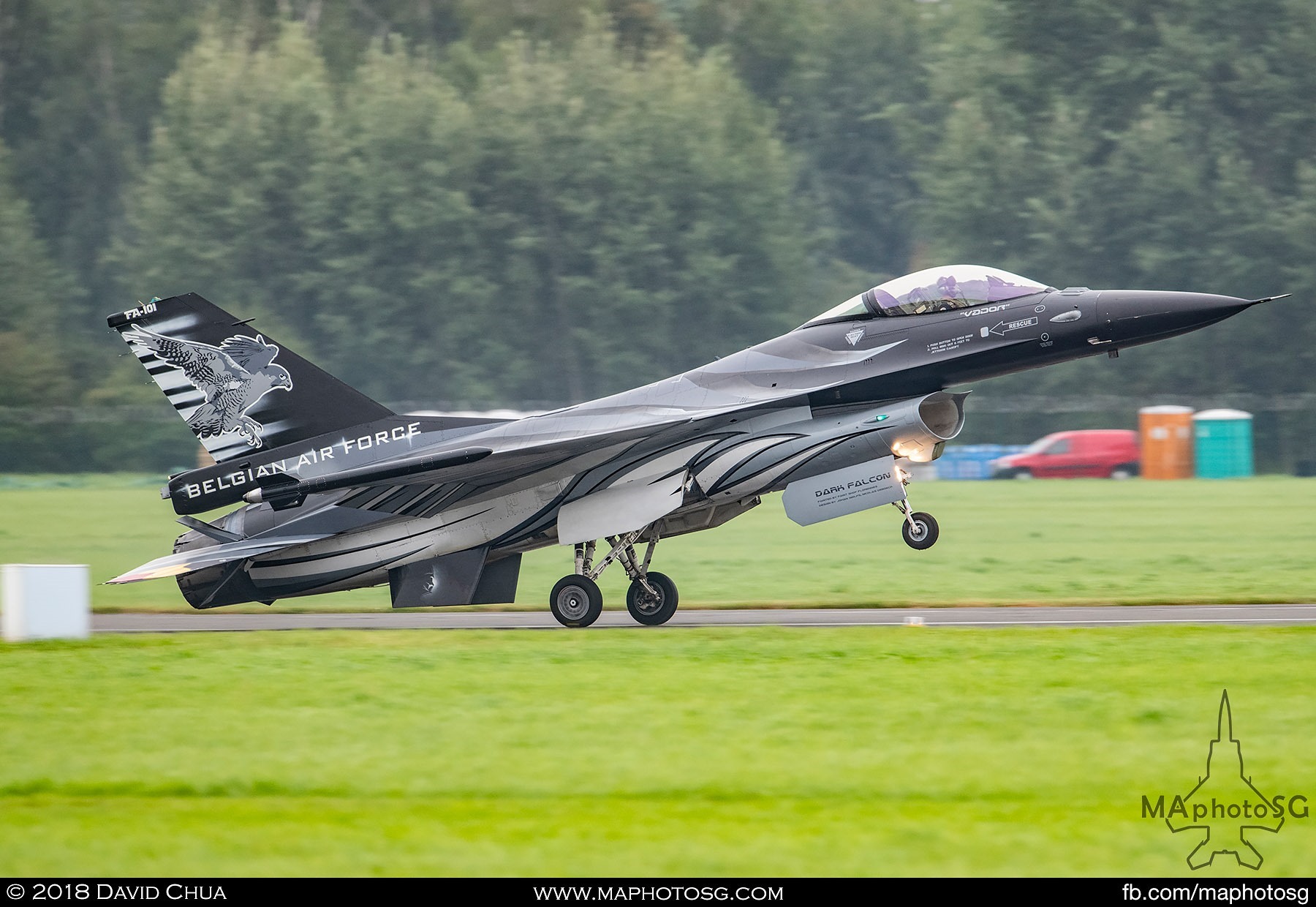 51. Dark Falcon lands after completing his aerial display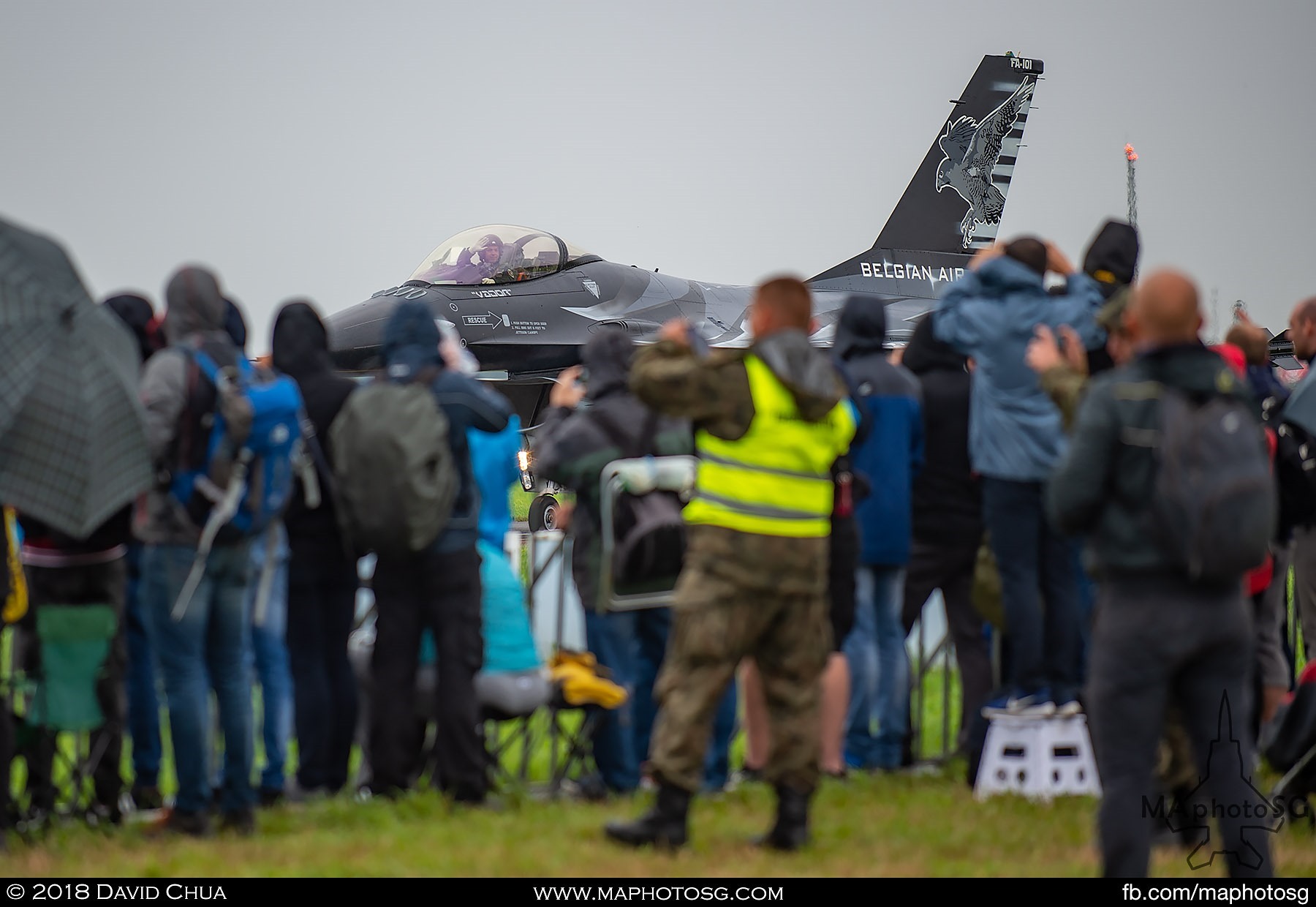 52. Vador waves to the crowd as he taxis slowly past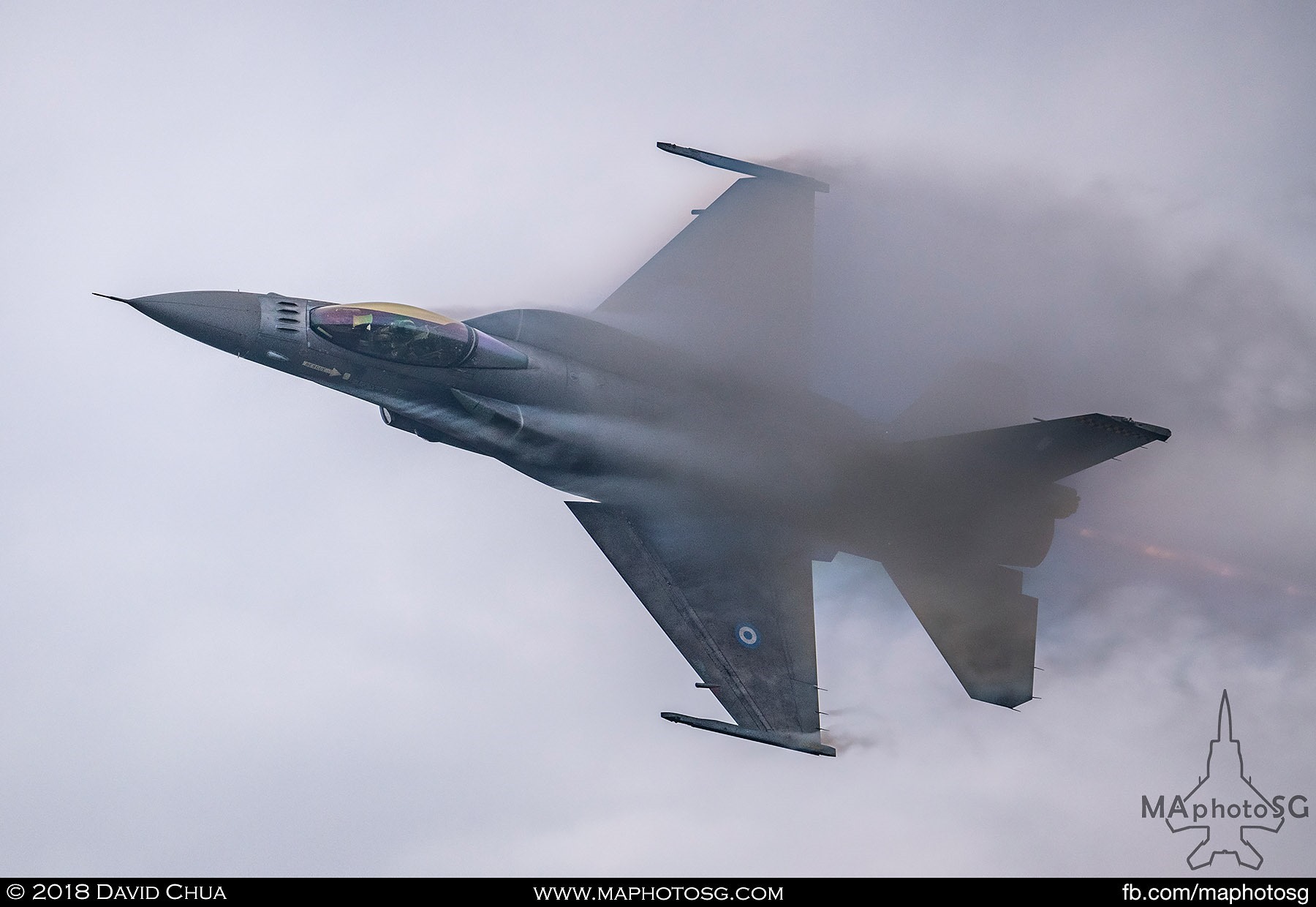 53. F-16C Block 52+ of the Hellenic Air Force Zeus Demo Team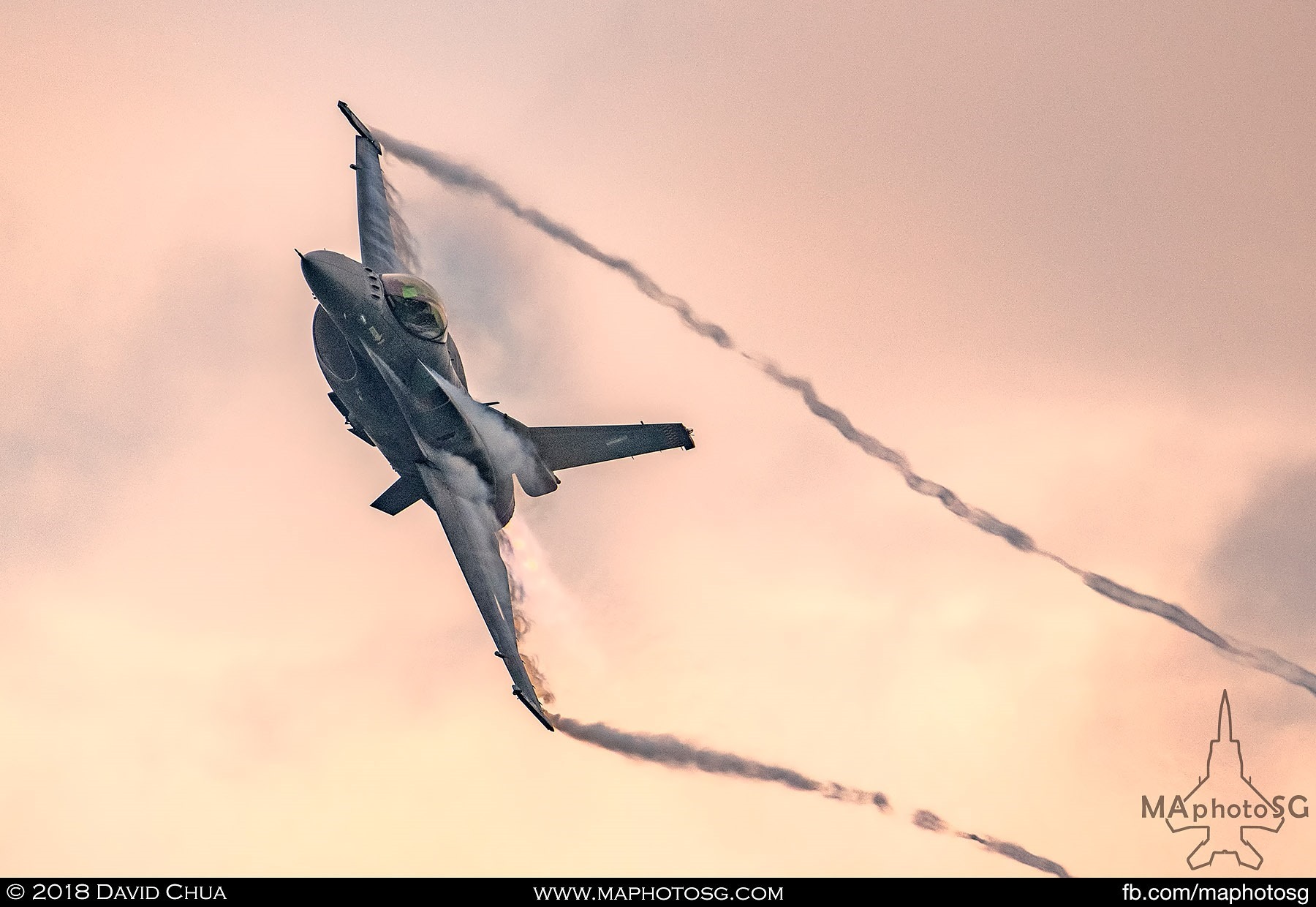 54. Hellenic Air Force Zeus F-16 pulls some Gs as the sun sets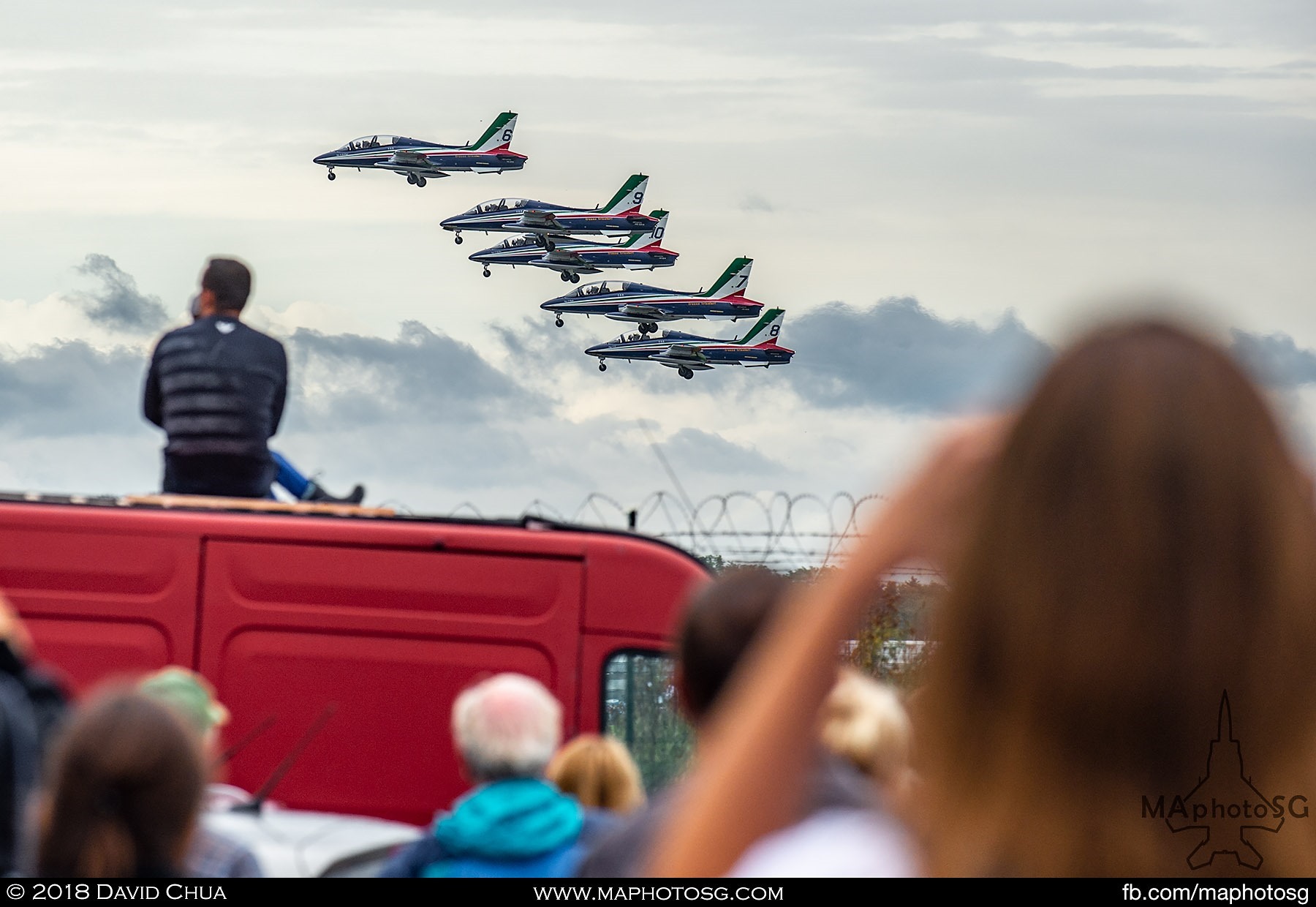 55. Italian Air Force Display Team Frecce Tricolori wows the crowd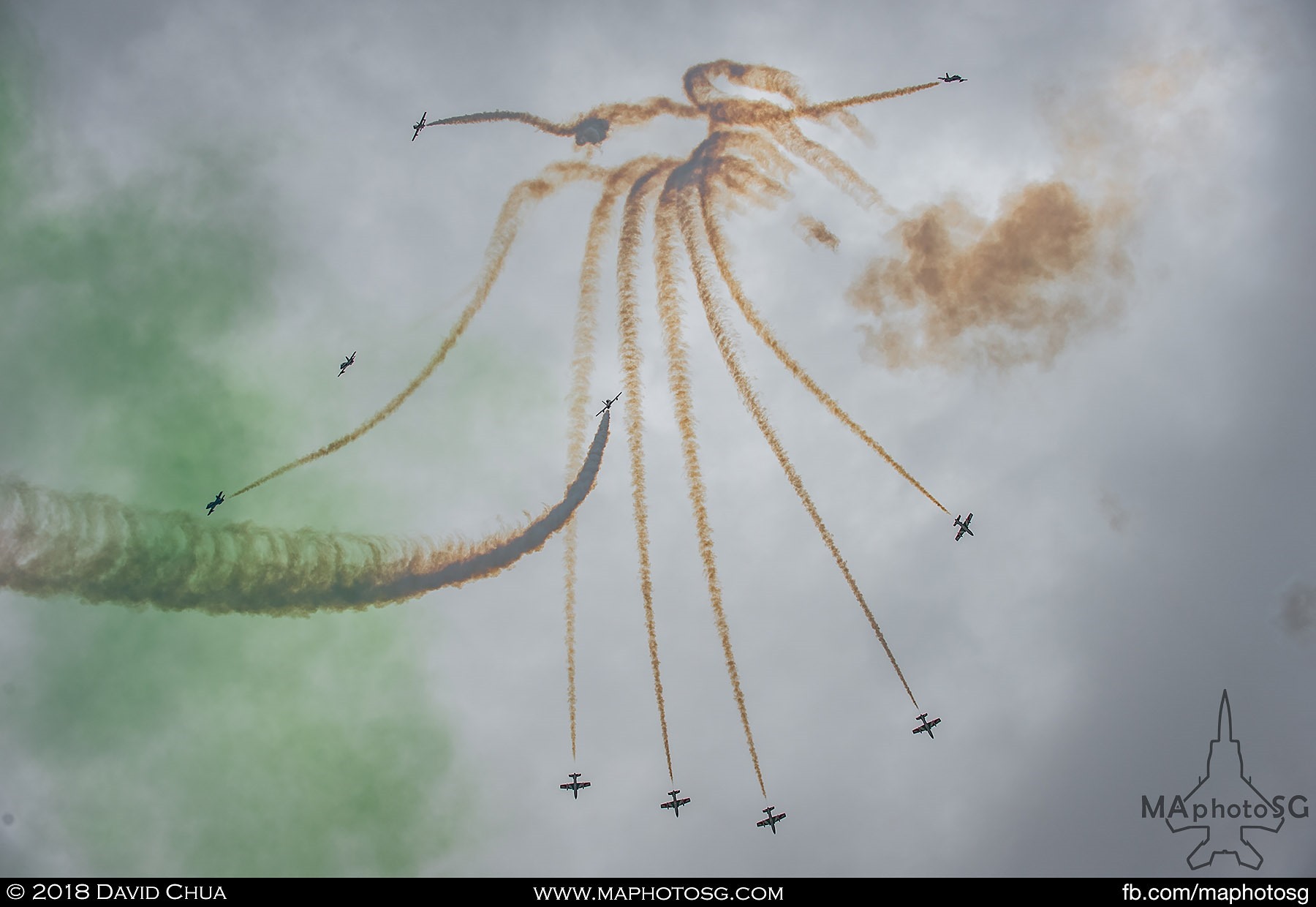 56. Frecce Tricolori bomb burst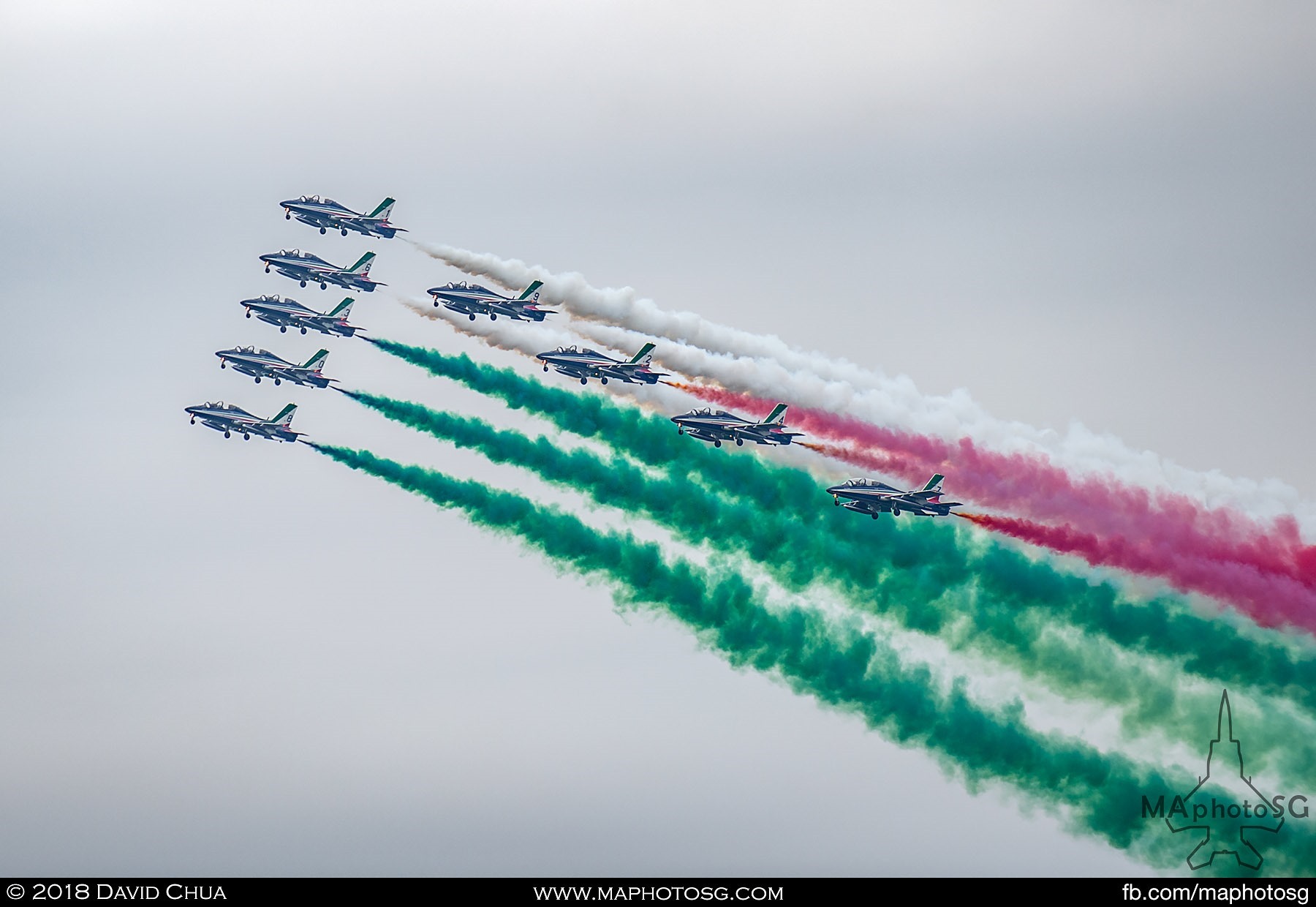 57. Frecce Tricolori flying in formation and painting the sky with the green white and red of the Italian Flag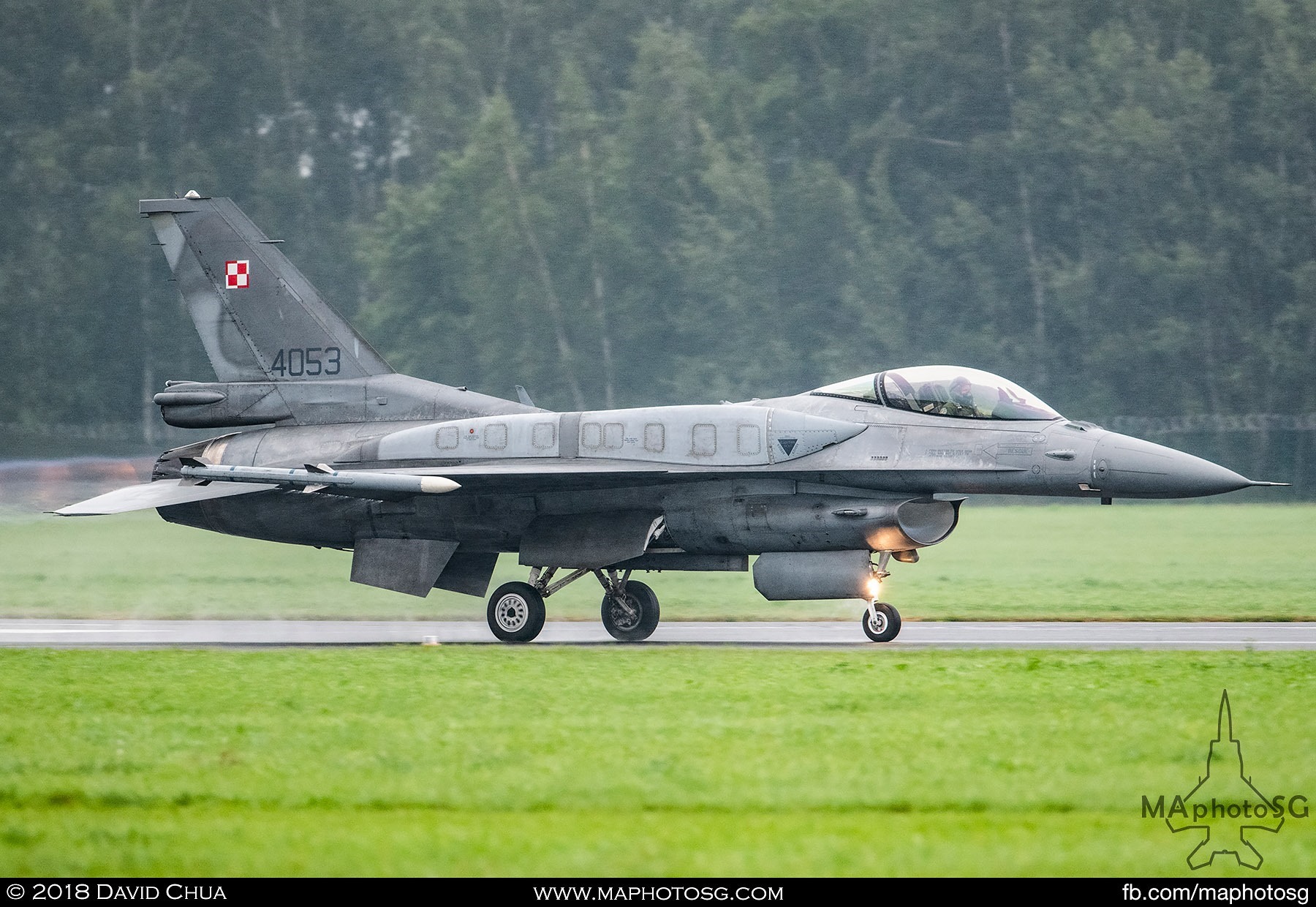 58. Polish Air Force Tiger Demo team F-16C Block 52+ blasts down the runway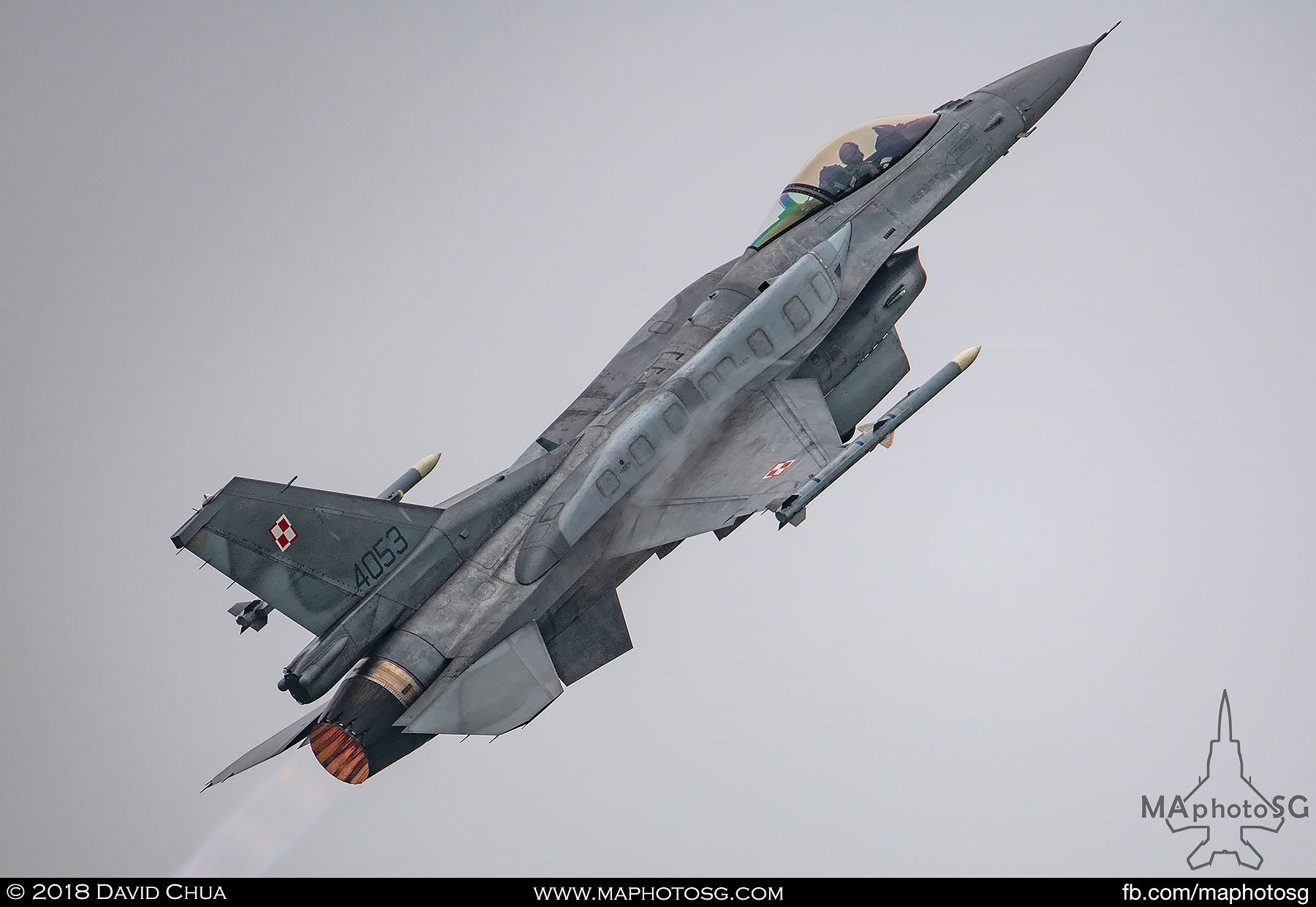 59. Polish Air Force F-16C pulls up with afterburners as it begins the aerial display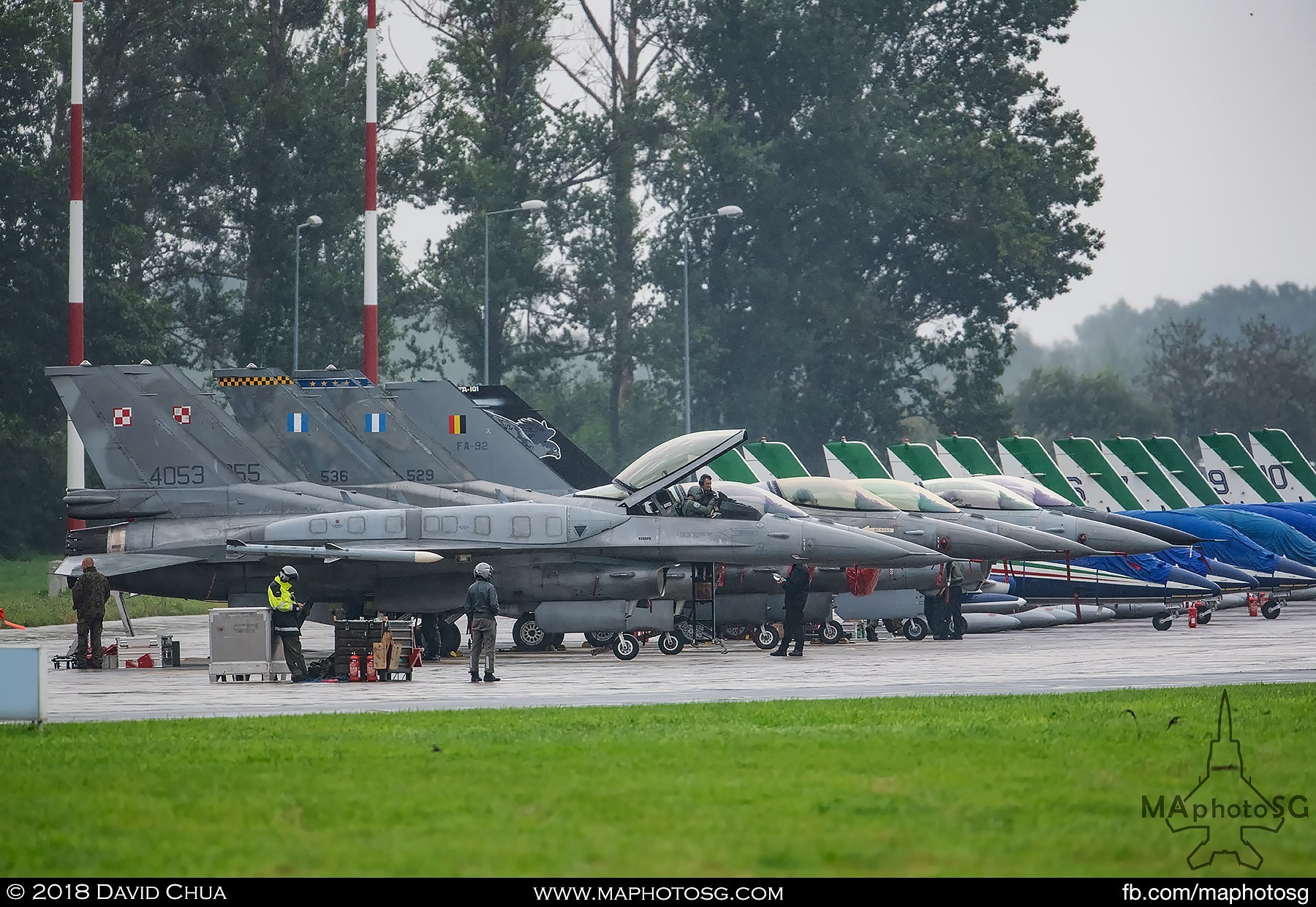 60. Flight line of consisting of 6 F-16s from Polish, Hellenic and Belgium Air Forces with the MB-339s of the Frecce Tricolori in the background