National Day Parade 2018 (NDP2018) rehearsals started on Sat 16 Jun 2018. As with previous years, the Republic of Singapore Air Force (RSAF) would be performing the state flag fly past during the National Anthem segment of the parade. This year being the RSAF's 50th Anniversary, they have more specials for us and a few new aerial display maneuvers! Do look out for these.
The new actions includes the Republic of Singapore Navy (RSN) Navy Divers jumping out of a RSAF AS332M Super Puma from 5000ft and 2 RSAF F-16s painting the sky with a heart using white smoke.
Following are some of the action that we saw and captured on the first combined rehearsal. Note that timings are as per EXIF data extracted from the camera. It is only a guide, may not be the actual time of the performance. Enjoy the performances for NDP2018!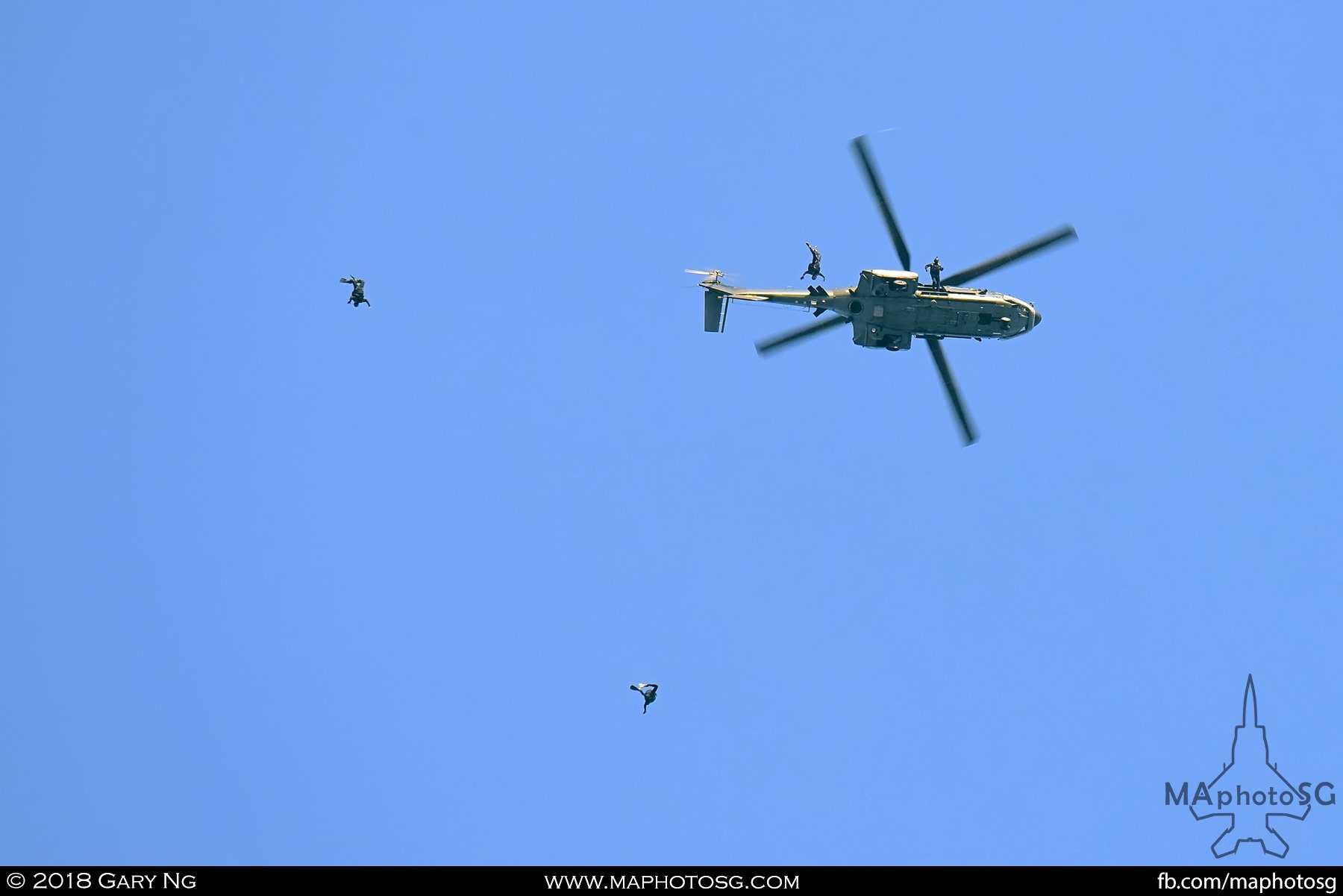 1756 – Navy Divers jumping out of RSAF AS332M Super Puma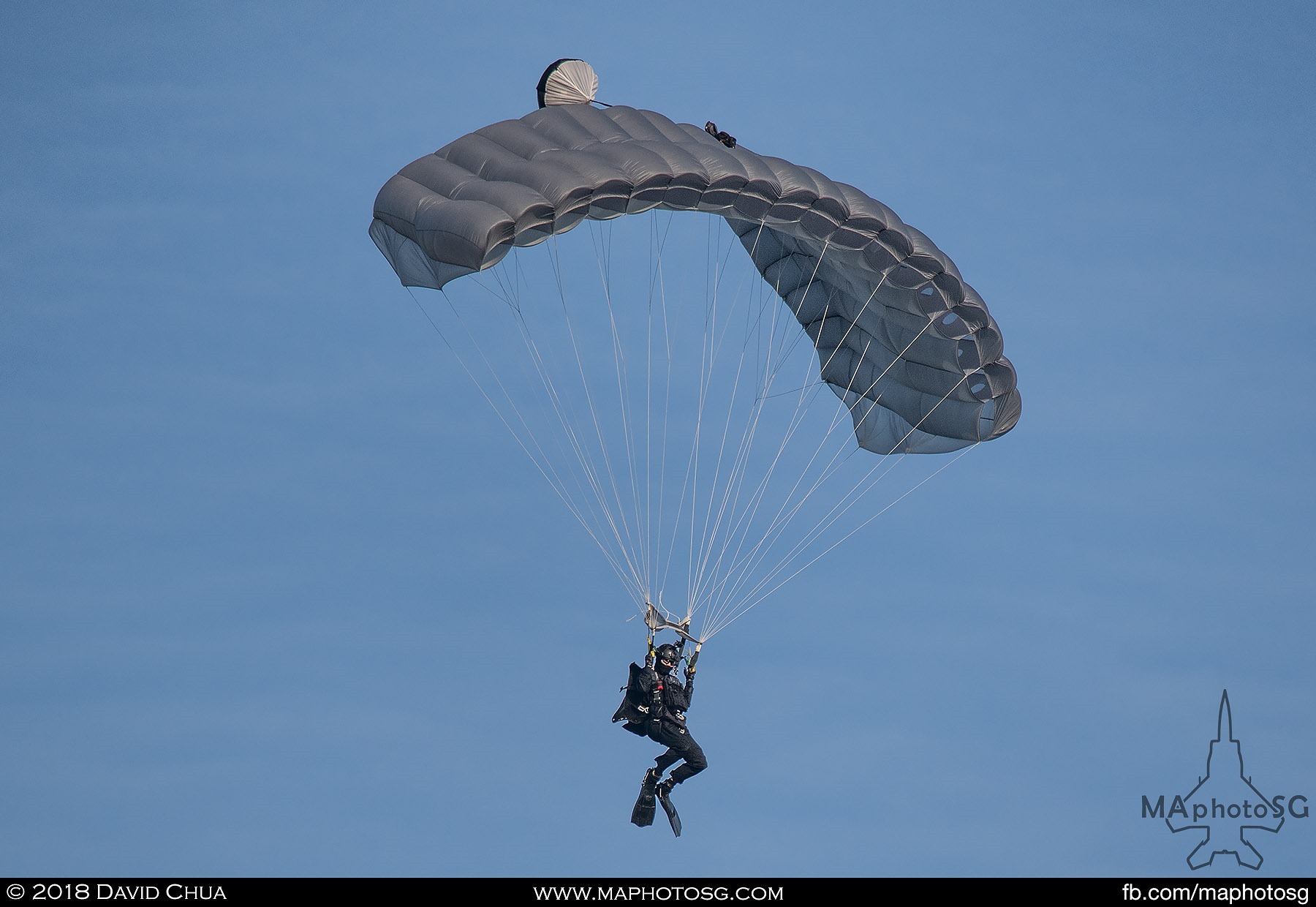 One of the Navy Divers with flippers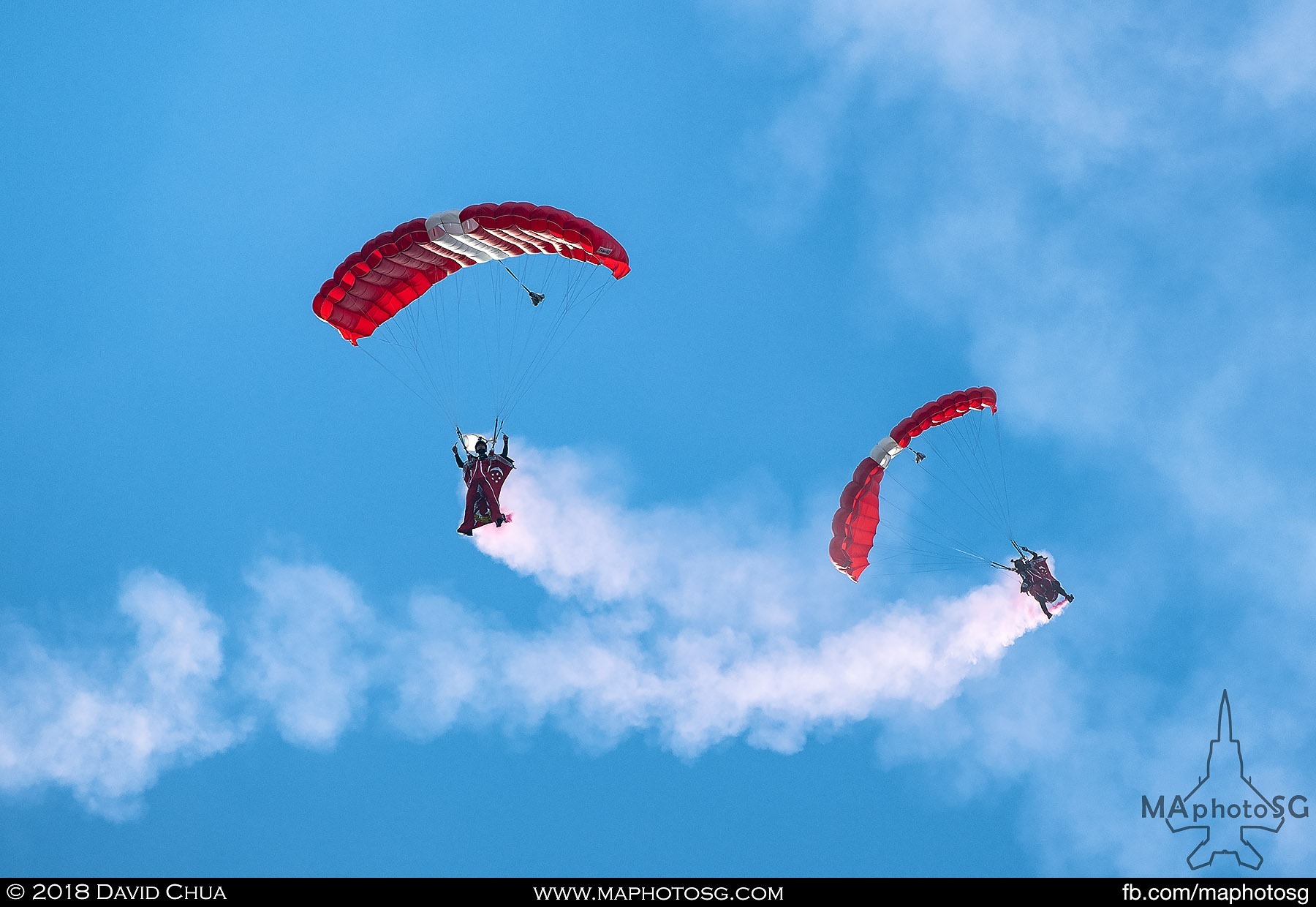 1808 – Red Lions land on floating platform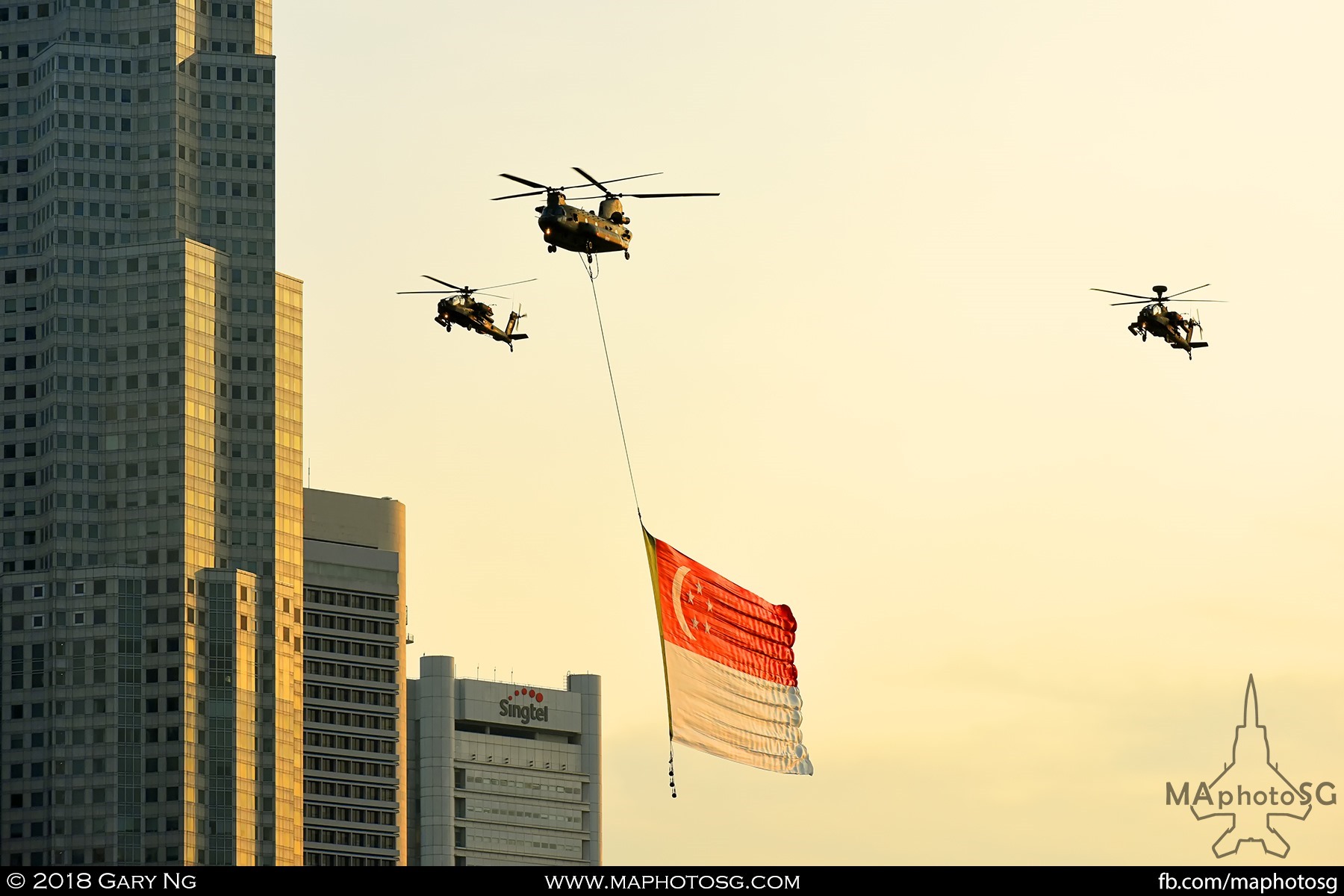 1850 – A CH47D Chinook escorted by two AH-64 Apaches performs the State Flag Fly Past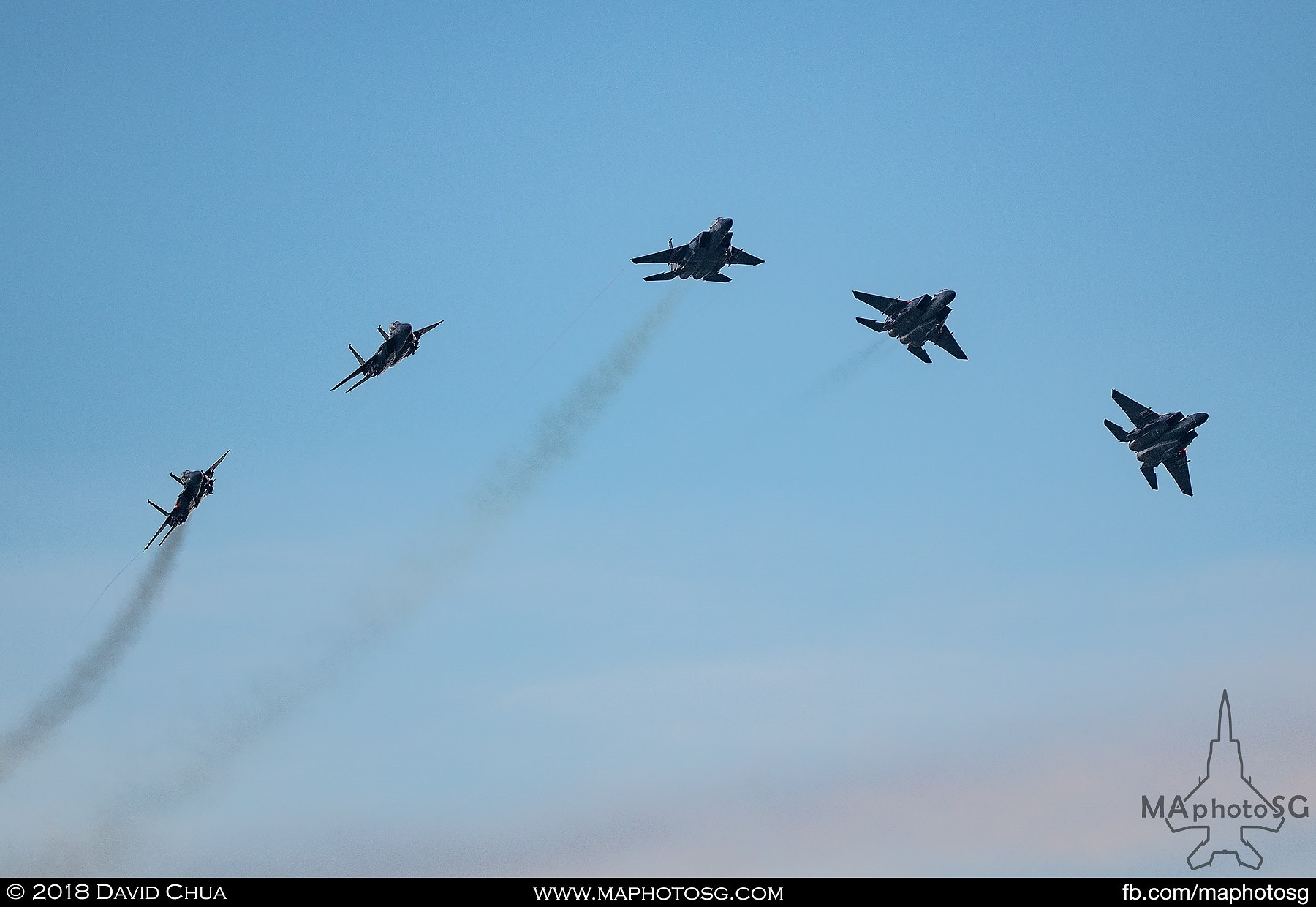 1851 – Five F-15SG Strike Eagles performs the Bomb Burst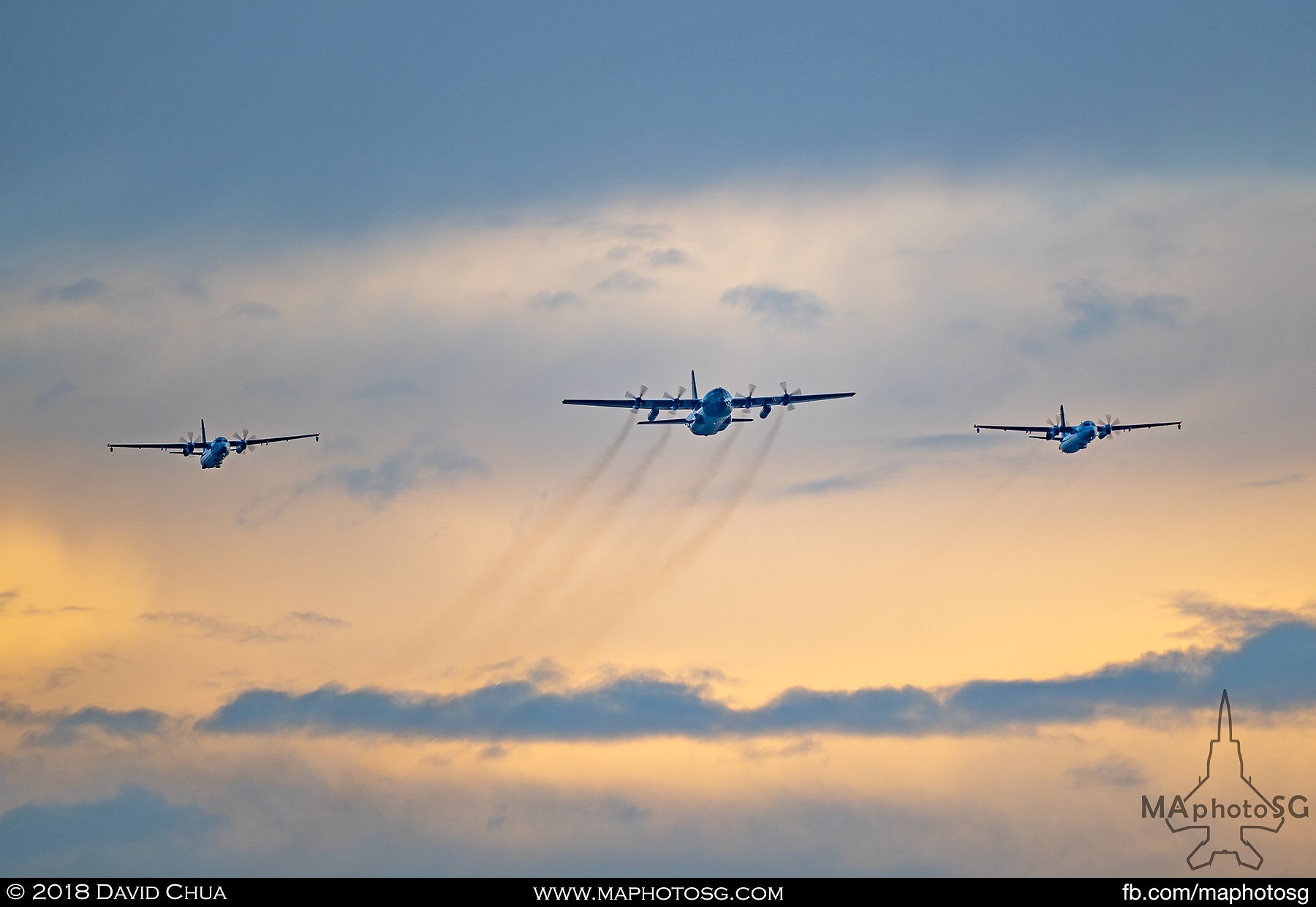 1902 – Transport Formation of 1 C-130H Hercules and 2 Fokker 50s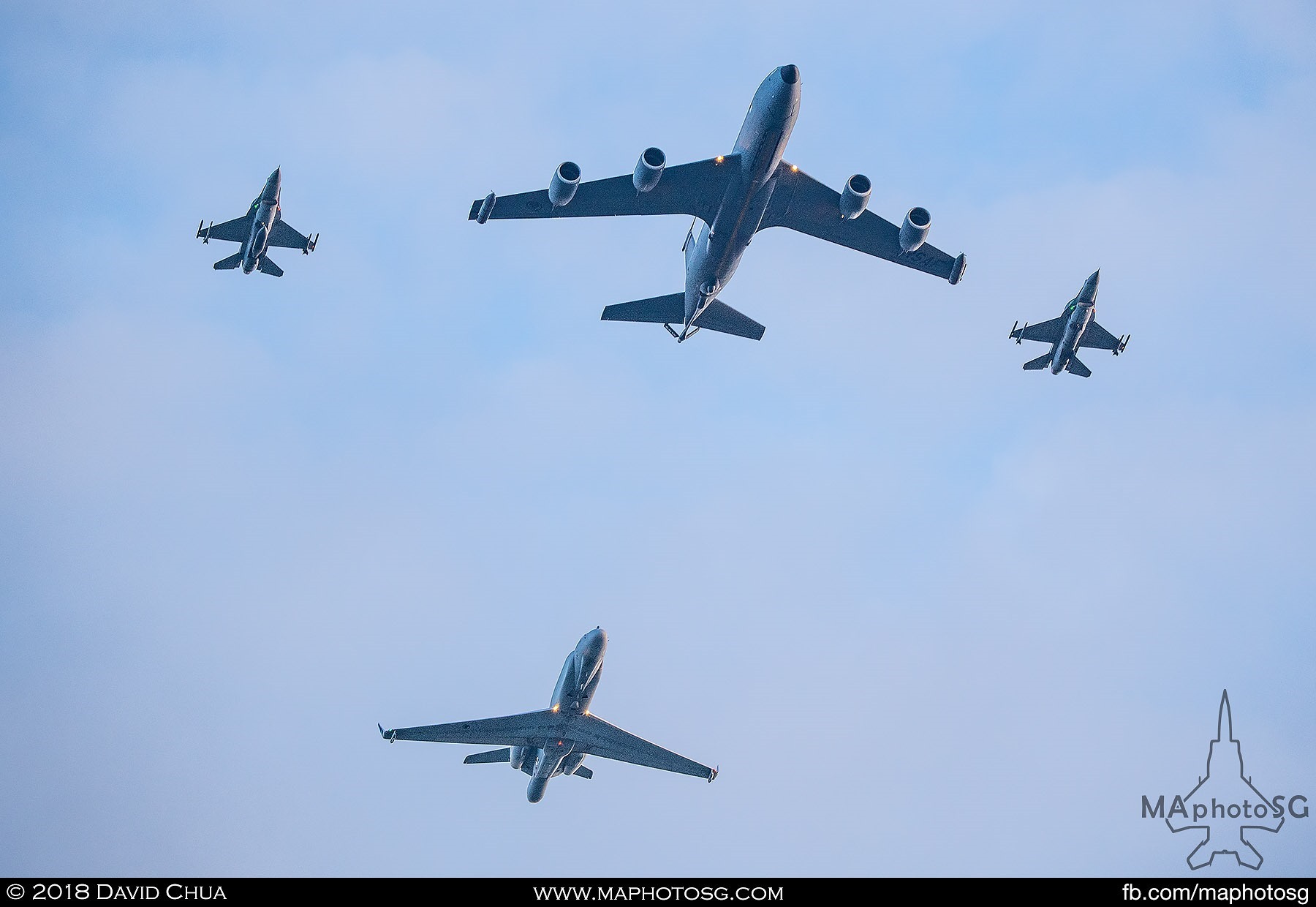 1902 – Formation of KC-135R Stratotanker, Gulfstream G550 CAEWS and 2 F-16 Fighting Falcons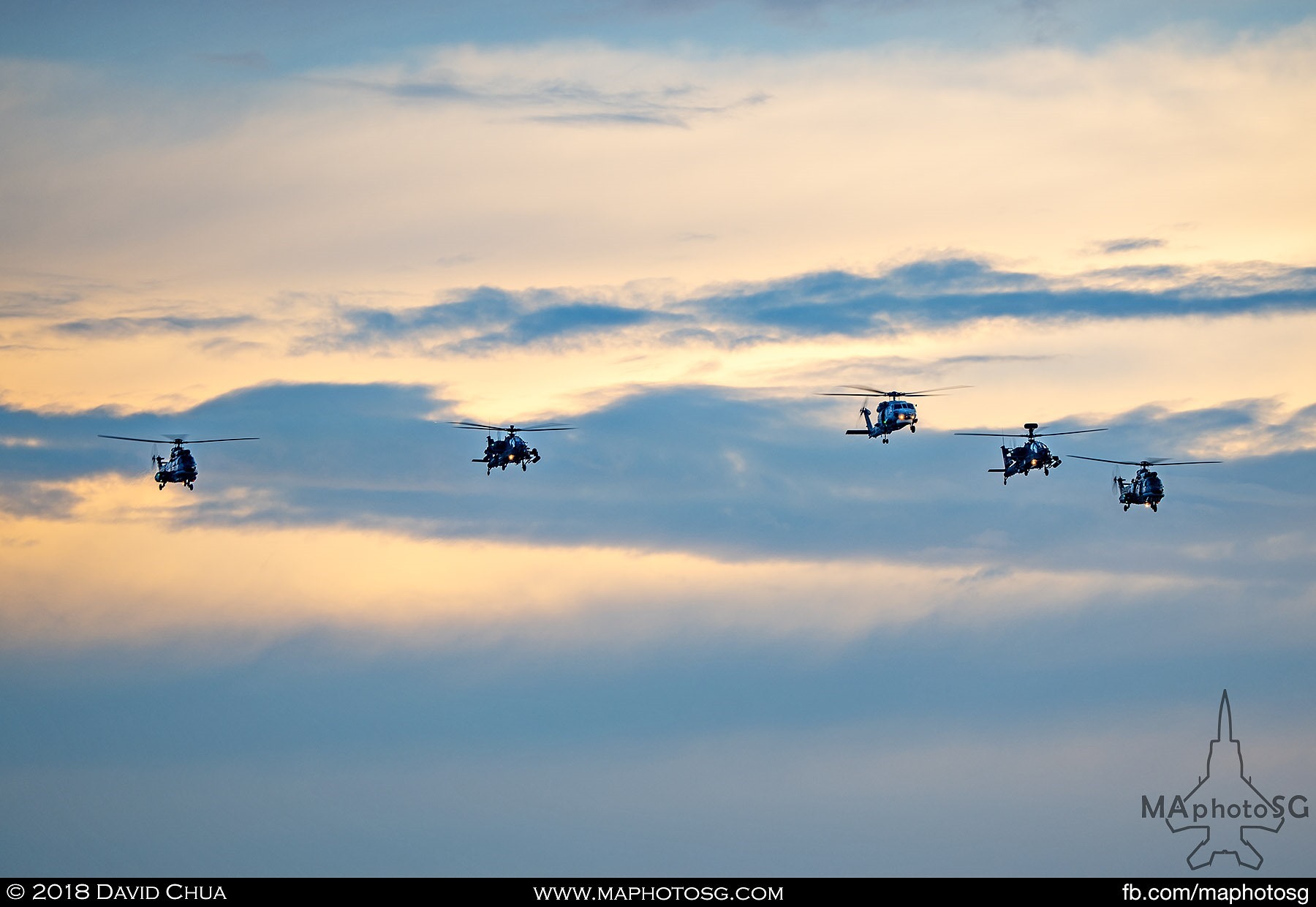 1903 – Helicopter formation of a S-70B Seahawk 2 x AH64 Apaches and 2 x AS-332M Super Pumas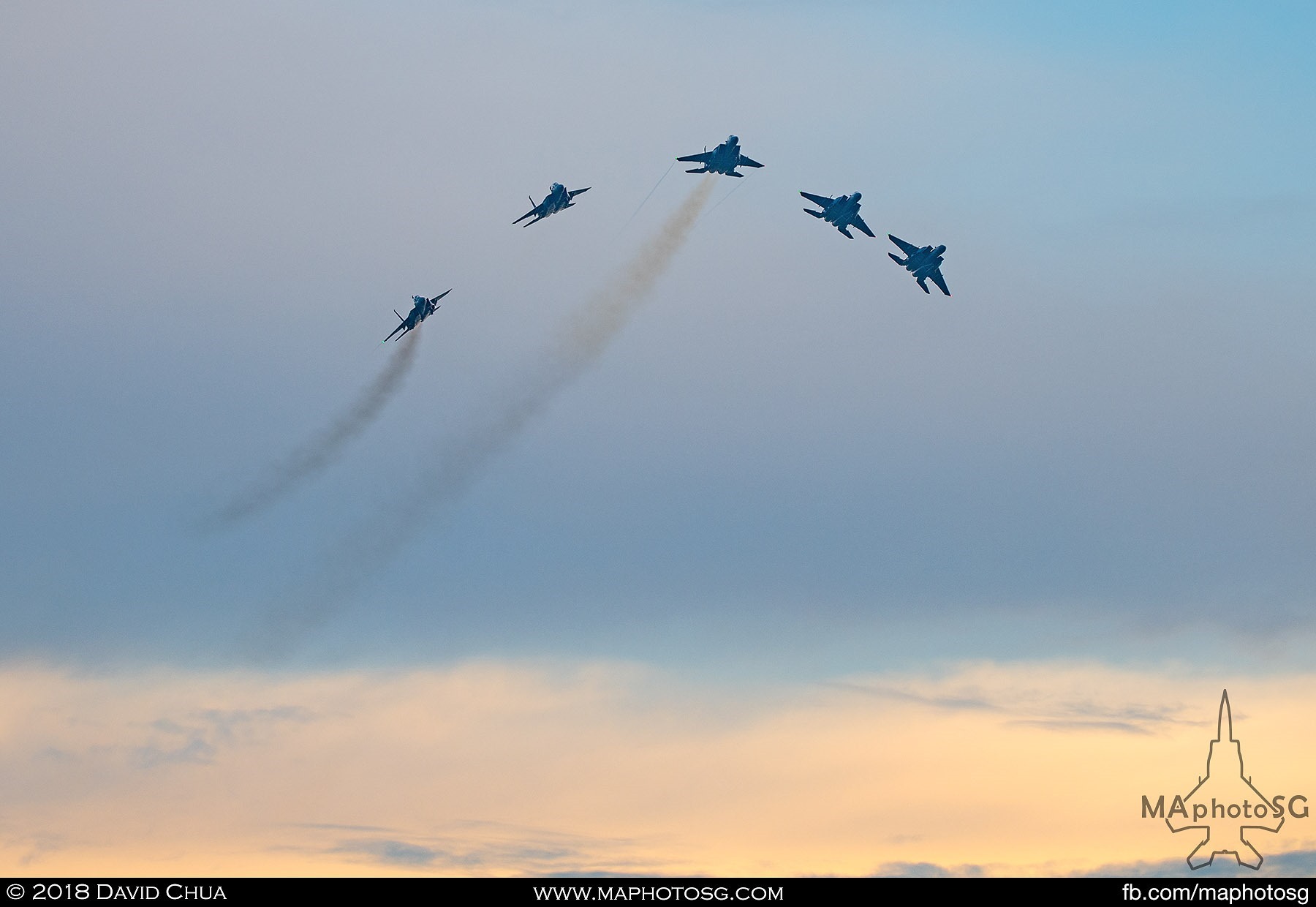 1904 – Five F-15SG Strike Eagles performs another Bomb Burst completing the flypast segment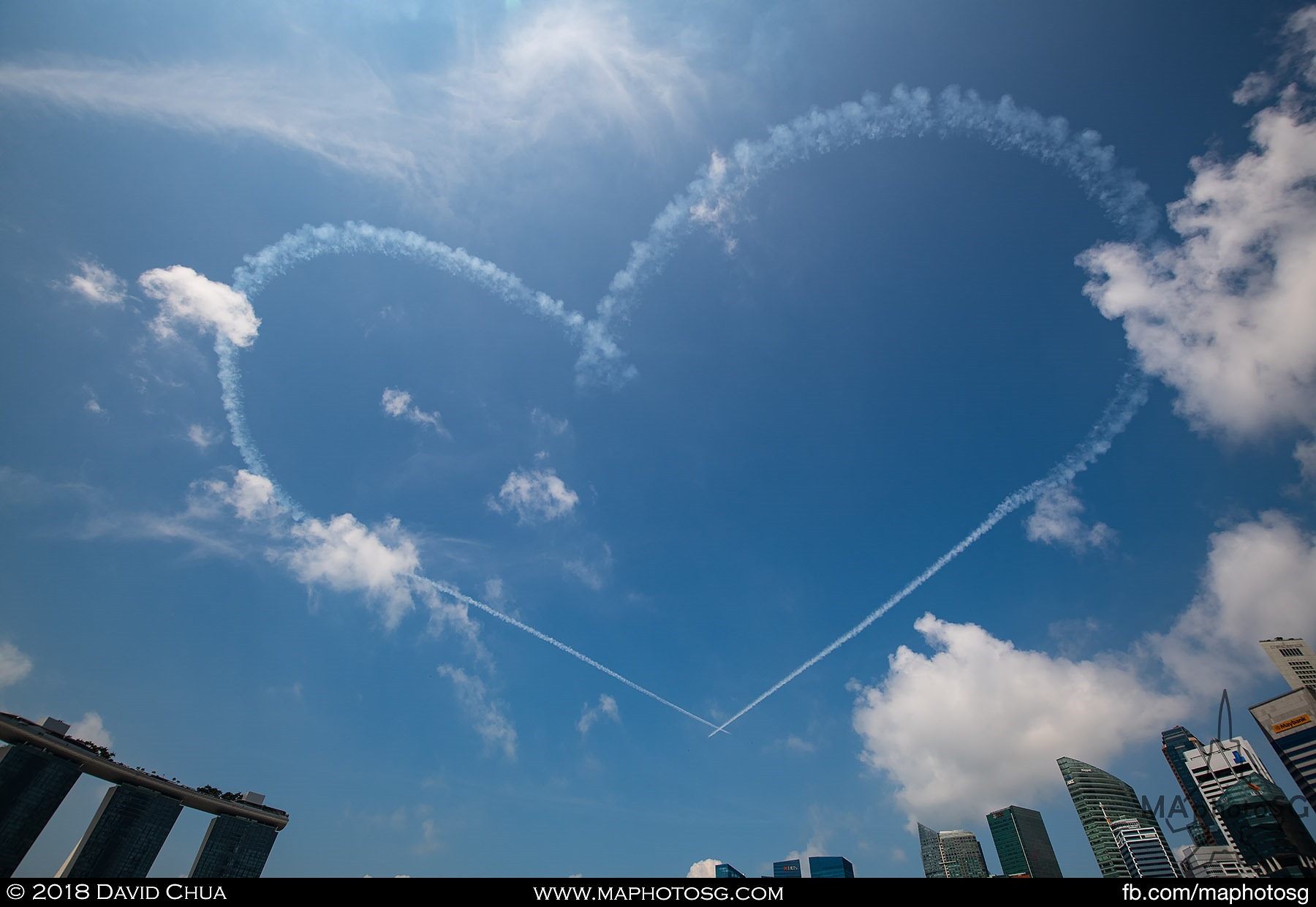 1904 – 2 F-16 Fighting Falcons paint a heart in the sky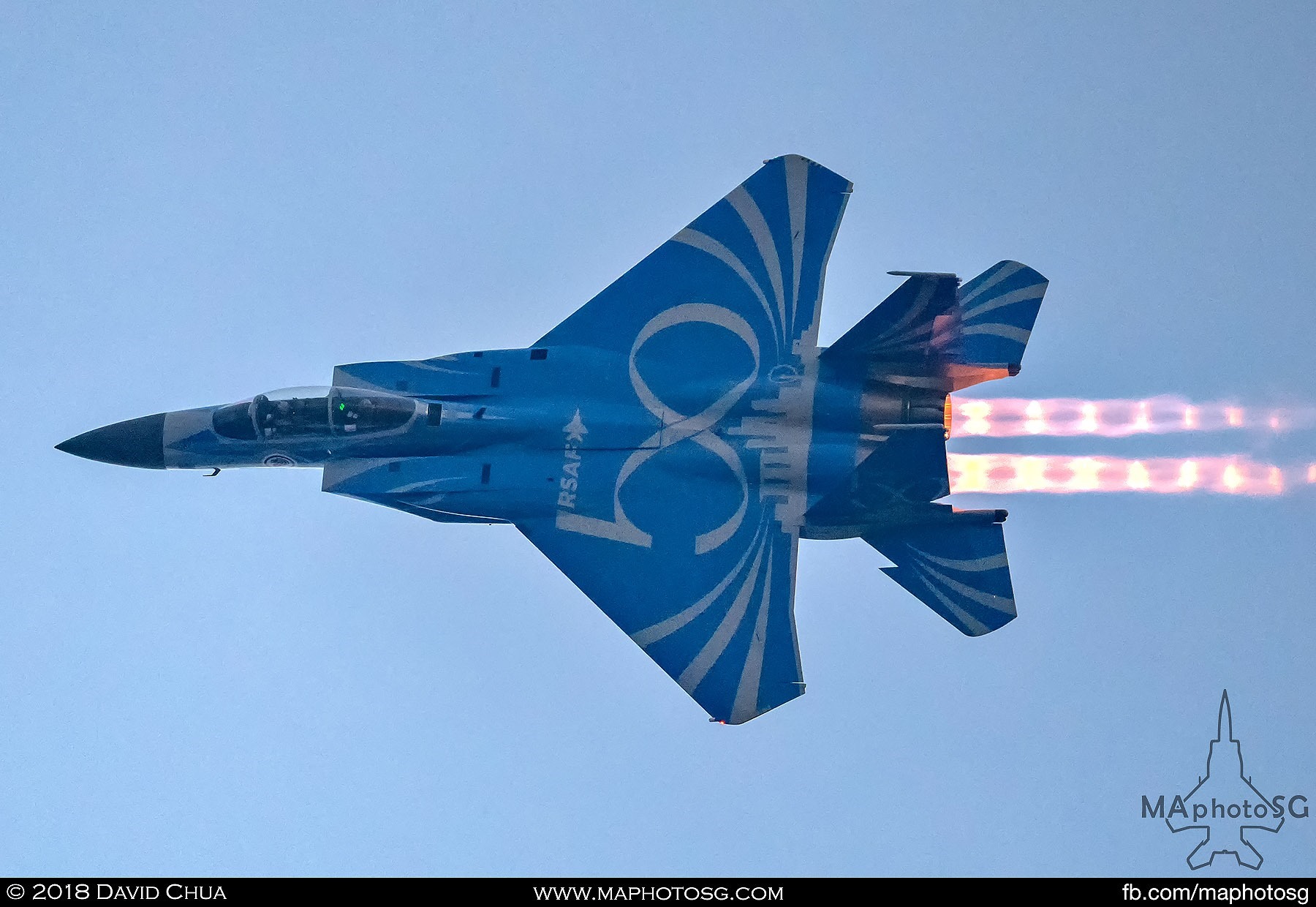 1904 – Entering show centre from the right, a single RSAF50 Livery F-15SG Strike Eagle performs a High-G turn.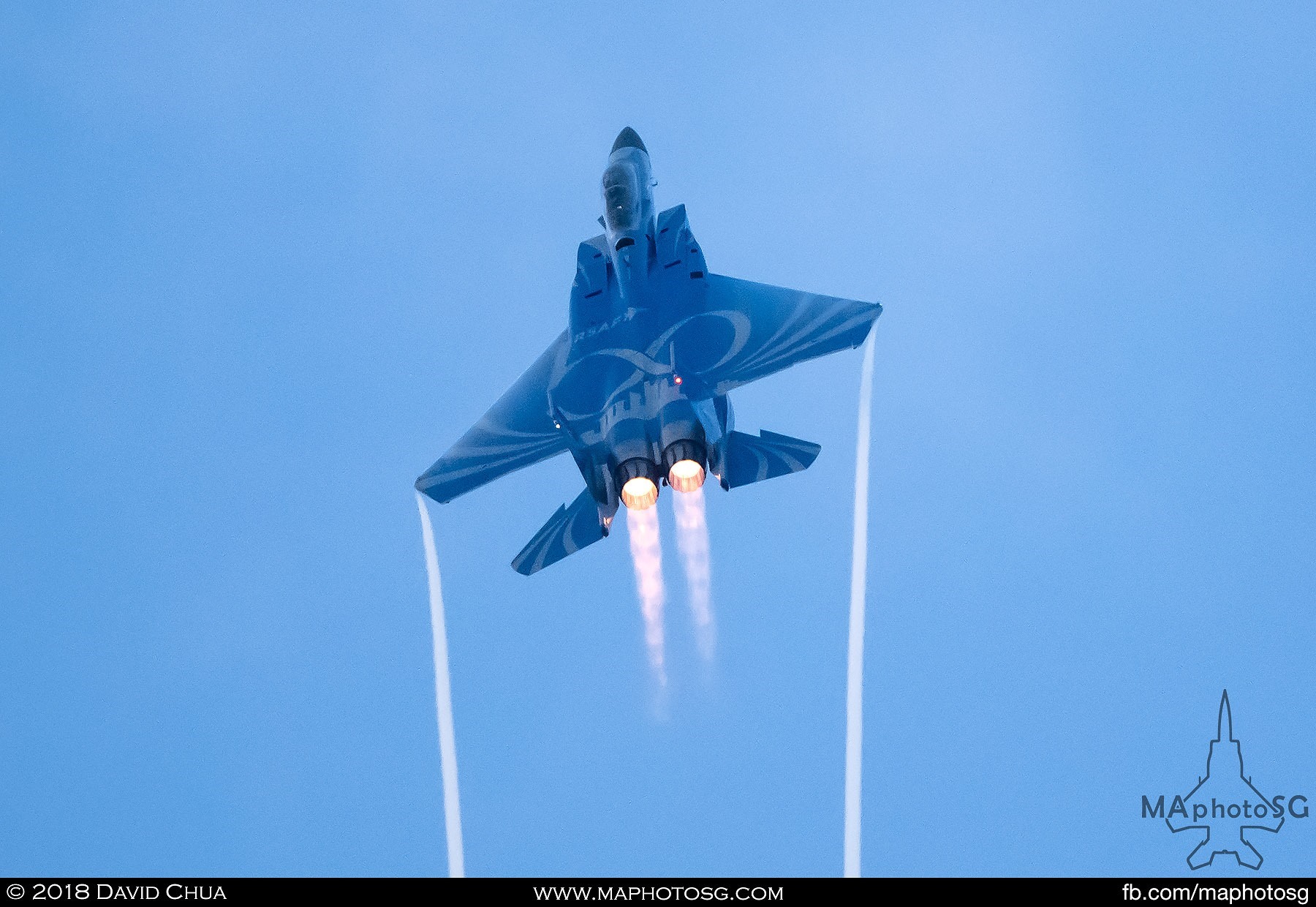 1905 – Ending the aerial display segment. RSAF50 Livery F-15SG Strike Eagle afterburner climb and exit after completing the High-G turn