Last month, WingsOverAsia (WOA) held its first WOA Private Aviation Show at Hangar 66, located in Seletar Aerospace Park, Singapore. The 4-day event from 20-23 April was split into 2 sections, with the first two days for trade visitors, featuring seminars and networking sessions. The final days were for the public, especially for aviation enthusiasts to get up close with private aircraft and their owners.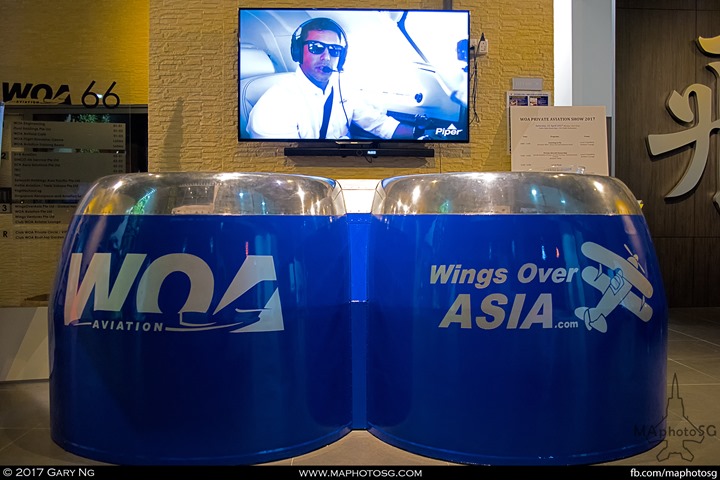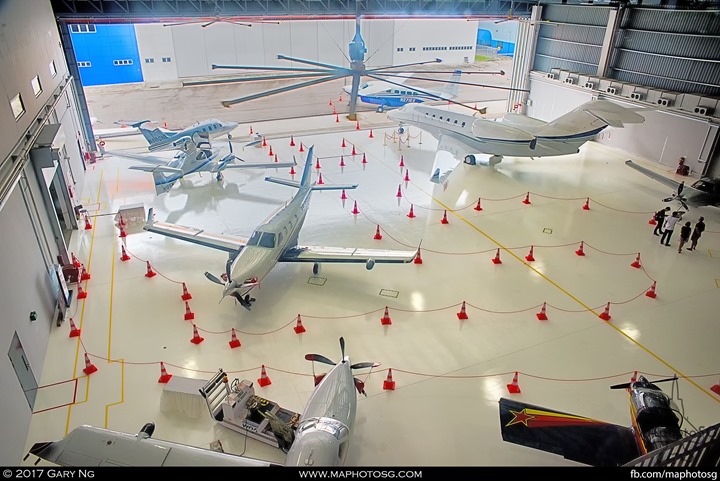 During the trade days, the seminars were presented by various private aircraft manufacturers such as Piper, Cessna and Diamond, and covered topics as diverse as diesel engine technology, turboprop airplanes and private jets as personal transportation. Static displays featured both new and used private aircraft, and various manufacturers and equipment representatives were present to interact with the visitors. The Asia Aviators Gathering 2017 Networking Dinner was held in the evening of 22 April, and allowed private aircraft owners from countries such as Singapore, Malaysia and Thailand to socialise and build new friendships.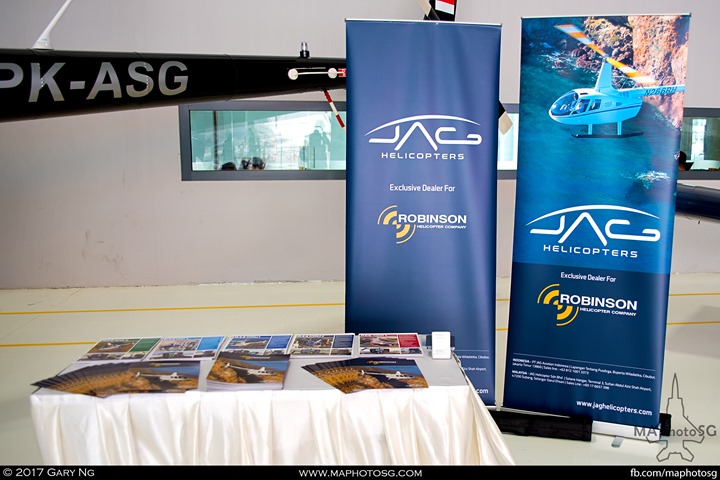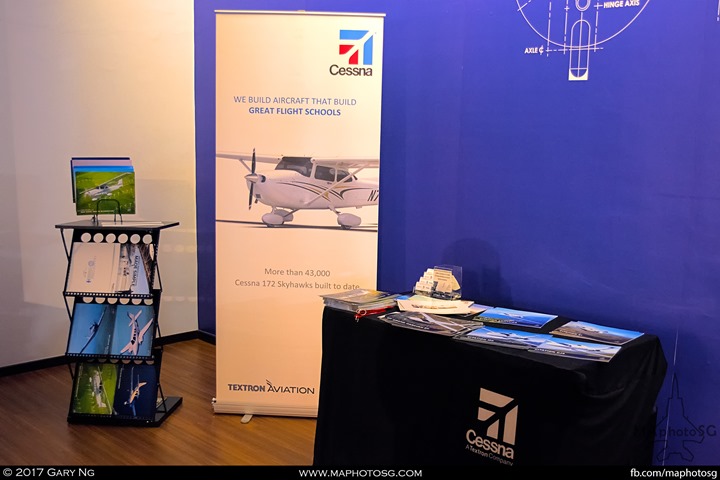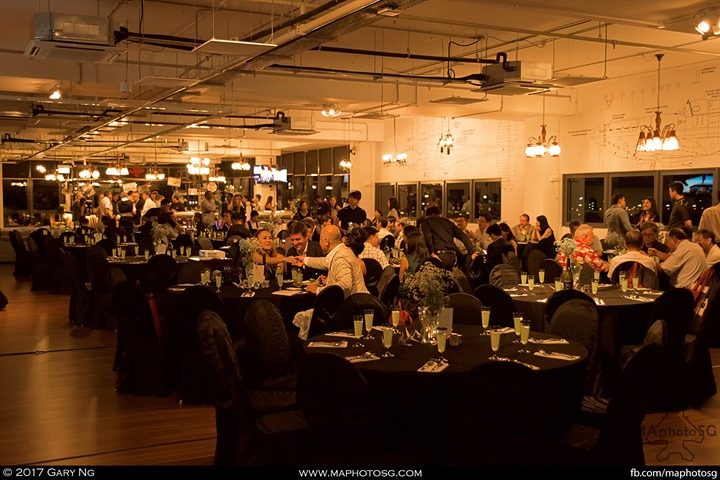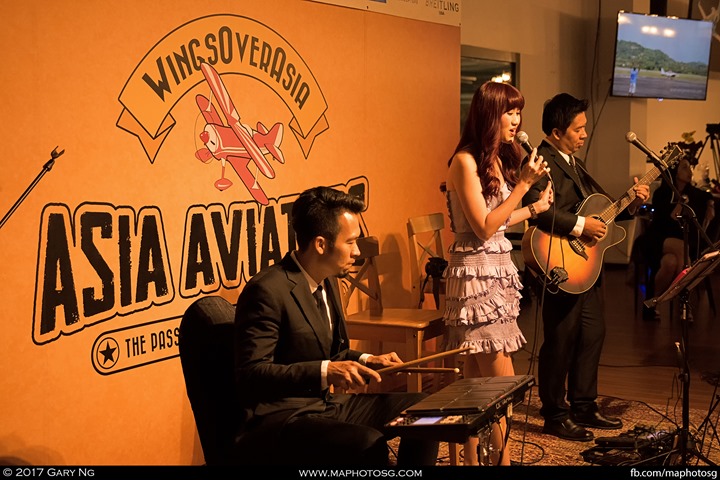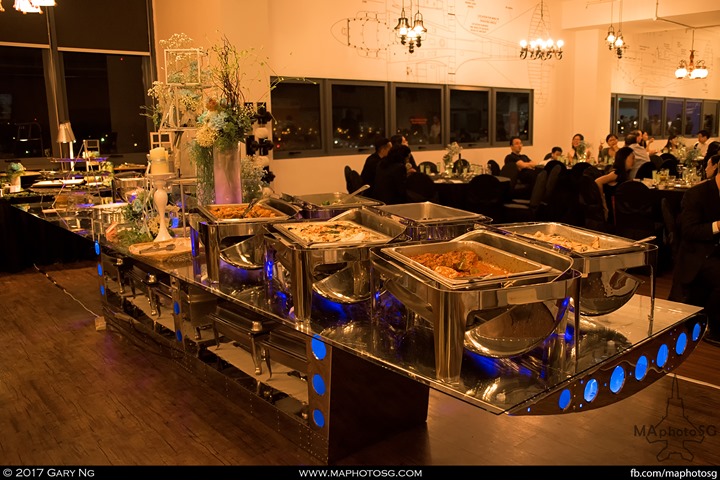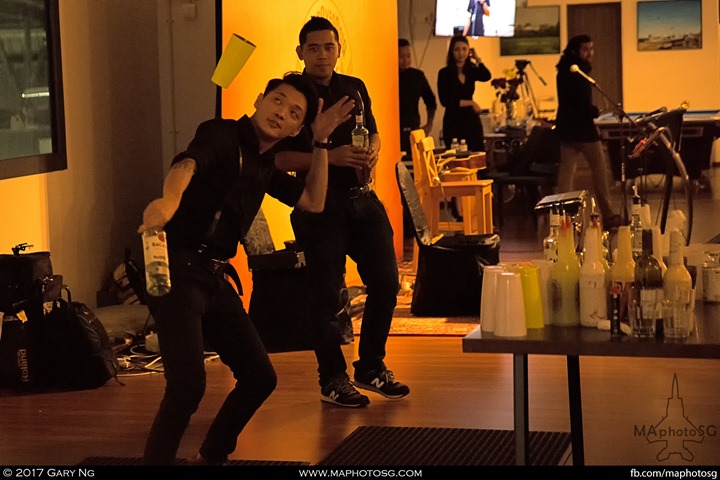 Talks on procedures and processes of obtaining a Private Pilot Licence, and private aircraft ownership were given on public days for aviation enthusiasts who were looking for information on these topics. Private aircraft owners were also on hand to show their aircraft and answer any questions from the public visitors. Also of interest to many was FlightSchool.sg's full-motion Redbird MCX Flight Simulator, which is used in flight preparation training for student pilots.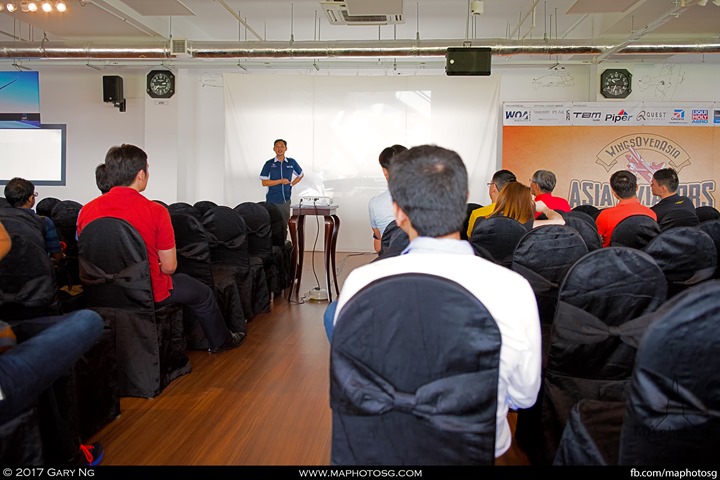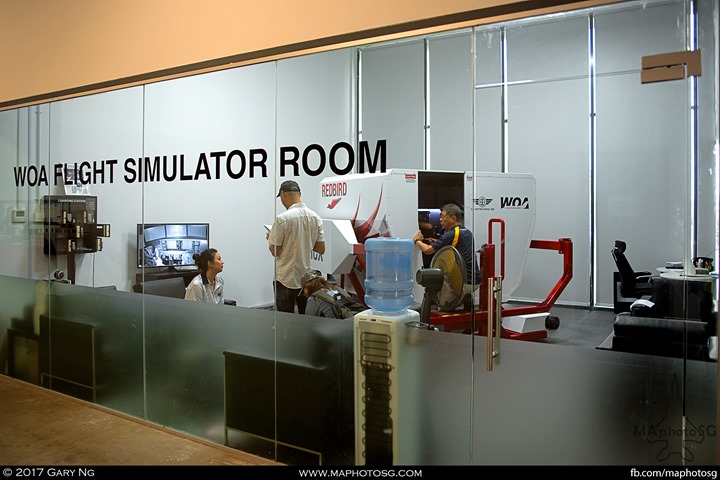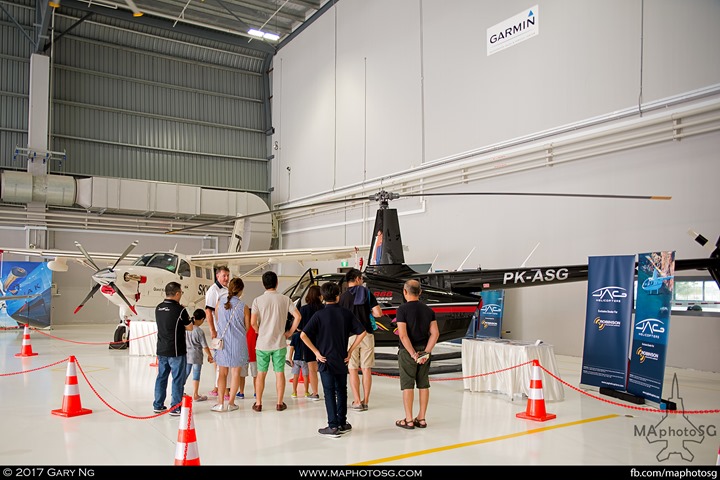 The entire event was held at WOA's purpose-built integrated aviation lifestyle facility which was officially opened on 17 June 2016 by Ms Low Yen Ling, Parliamentary Secretary, Ministry of Education & Ministry of Trade and Industry. This S$15 million FBO (Fixed-Based Operator) facility which provides full in-house services for both business and private aircraft operators including aircraft management, maintenance services, flight planning and ground handling. It also has a ClubWOA lounge and clubhouse and a roof-top garden and exclusive VIP private lounges.
MAphotoSG's was at WOA's event and spoke with Ng Yeow Meng, Managing Director, about WOA's business and private aviation in general.
Editor: In brief, what are the core business areas and activities of WOA?
Yeow Meng: We brand ourselves as an aviation lifestyle service provider and we don't really have an obvious core business per se. We started out as a social networking website and we wanted to be the Facebook of the aviation world. That got us involved in organising a lot of events to bring the community that flies privately together, and it went beyond Singapore; mostly Southeast Asia and some parts of Japan and China as well. This led us into coming out with a concierge and club membership type of scheme, which marked the beginning of WOA.
Subsequently, because of the lack of infrastucture and international operations information around this region, we got involved in flight support, supporting people flying from Point A to Point B mainly in Asia, and then later from Asia to the rest of the world. With that, we obtained our handling licence, and we are now a full-fledged FBO handling provider based out of Seletar Airport (XSP/WSSL) and licensed by the Changi Airport Group, and we can even handle aircraft up to a Boeing 737.
Editor: Is the original aviation lifestyle focus still a key area, or has it taken a backseat due to your FBO activities?
Yeow Meng: It is still key and everything is integrated because in private aviation, you can't have fragmentation. We started with something more social and got involved in professional logistics support for flight operations. We then ventured into the acquisition, importing and selling of airplanes because we were familiar with operating those airplanes. Of late, we have started to represent factory brands direct and support flight operations, as well as be involved in repairing and servicing airplanes as we began to represent a few airplane manufacturers.
Putting all these together, these were all needed to grow and maintain private aviation in this part of the world, not just in Singapore. Traditionally Asia is very airline and military-focused, and for private aviation, you have to approach several different companies for different services such as purchase, maintenance and so forth. This is not very efficient or cost-effective for private operations as compared to an airline or commercial company. We realised that need and slowly built this up through organic efforts because there wasn't anybody doing it here. There were best practices from overseas, but we had to come up with the processes and services that is suitable for the local environment.
In a sense, it's a true one-stop shop as we do not outsource most of our core services. There is an in-house team that knows flying, maintenance, flight support and even the lifestlye aspects of private aviation to provide a country-club atmosphere here.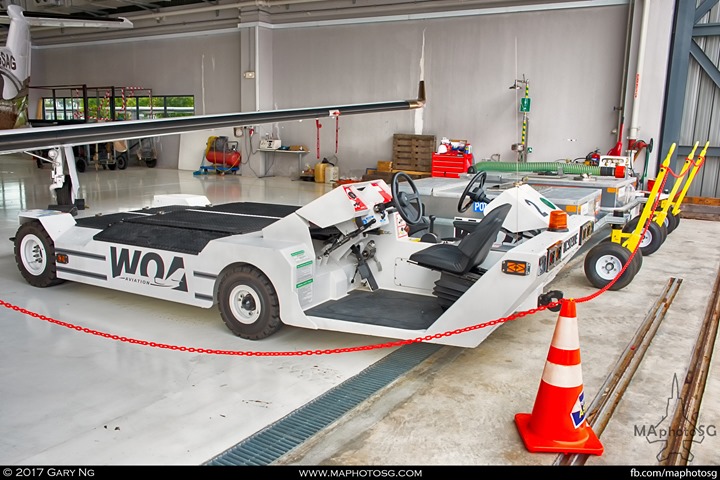 Editor: What are the objectives of WOA in organising this inaugural WOA Private Aviation Show?
Yeow Meng: We really want to generate awareness and the understanding of what private aviation is, which are mainly those who fly privately or for business as opposed to flying commercially. Flying is a childhood dream for the young and a bucket list for the old, and even for females, who think of aviation as being male-dominated. Aviation has a lot of things which people misunderstand and yet, they desire to know. That is why National Geographic's Air Crash Investigation series is so popular.
We wanted to also share what goes on in the actual private aviation community, which a lot of people mistakenly see as a high-class and niche community. What's unique about our event is that it's in a cosy environment, like an open house at a country club where you can walk in and hang around. Besides displaying the aircraft with the latest technology, we have our aircraft owners and pilots taking turns as tour guides to bring the public around the hangar and lounges, much like a museum tour.
Over time, as we hold more of such events, people will realise that aviation can be a part and parcel of their life and is achievable.
Editor: How has the response been for this event since it started?
Yeow Meng: It started slow because it was on a weekday and it is not a major airshow, so its not easy for most to take time off to visit the event. By Friday evening, it picked up as visitors would bring their families and especially children who were busy playing around with the simulator, and getting close to and touching the aircraft. What we are personally very happy about was that a lot of families were here, so aviation is not only a male-dominated, big boy's toys kind of thing.

Editor: What is your perspective on private aviation growth here in Singapore, or even in Southeast Asia?
Yeow Meng: It's going to be slow in the next one or two years, no doubt about it, because there are still a lot of infrastructure and service support needs that are not available to help people fly privately in this region, within or across the countries. There is a lot of regulatory processes and operational information that needs to be propagated and better understood.
We want to patiently spend our time building that environment, to create a watering hole if you will, for like-minded people to gather around and allow for the information to be shared and propagated. This can only take place on a many-to-many platform, and we want to build that ecosystem that will allow it to spread faster.
Editor: On a broad overview, how does WOA fit into that growth when it arrives?
Yeow Meng: In private aviation, people are more cost conscious in their operations. While this growth is happening, we are building the unique processes that provide the most cost-effective operational and lifestyle requirements that meets the needs of private aircraft operation. By the time the critical mass is present, we will be fully ready to help spur that growth even more.
We are now providing a very good complete foundation for anybody who wants to step into having an aircraft and flying it on their own. So we hope to provide to a larger audience regionally in the future.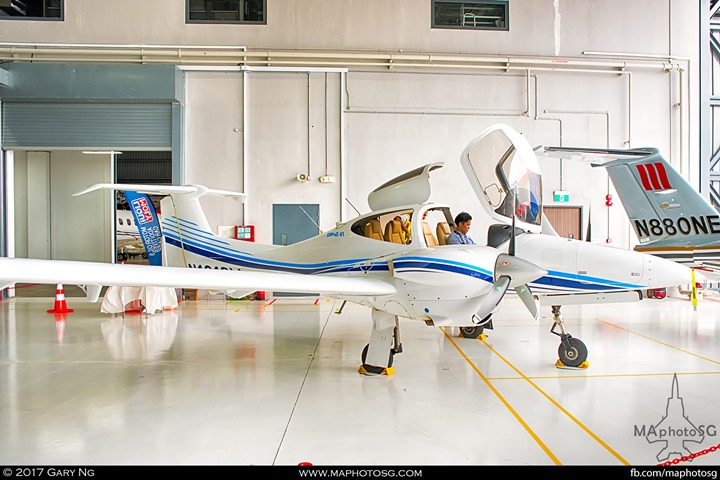 Diamond DA42 NG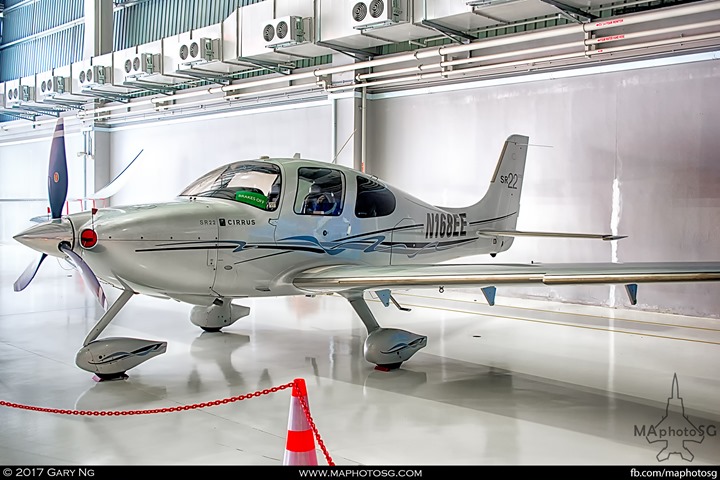 Cirrus SR22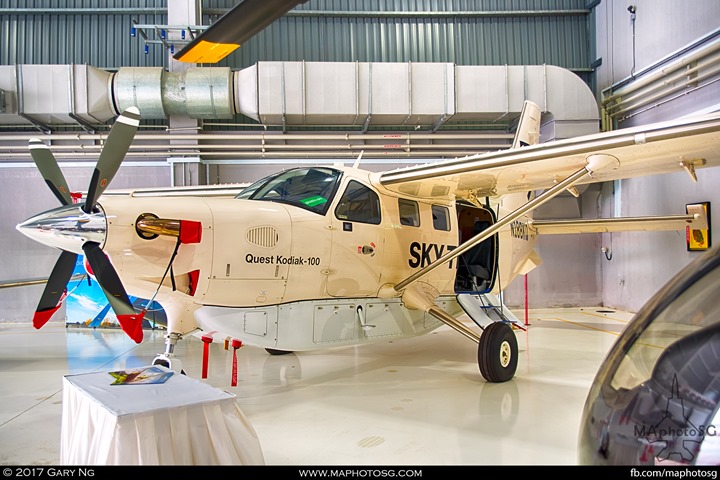 Quest Kodiak 100
Editor: Is the current regulatory framework for private aviation limiting the growth, or enabling it, albeit at a much slower pace?
Yeow Meng: I think you are right, and its a matter of prioritisation as far as I understand it. The regulatory authorities and the policymakers, due to economic and political reasons at the macro level, focus on the growth of airlines as a key contributor to the economy of a nation. Naturally, all the resources will be geared toward this. Combine that with the other prioritisation on the military, there is very little focus and knowledge propagation, even with the authorities, on what private aviation does. Very few people see, and feel, and know what is going on and they don't have time to do that due to involvement with the airlines. And that is why things are slow.
We hope that by encouraging more people to actually visualise what is going on with the processes and requirements, things might get better.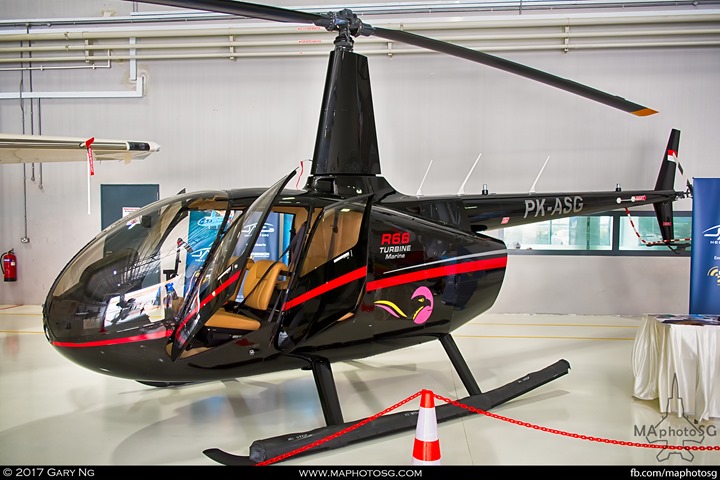 Robinson R66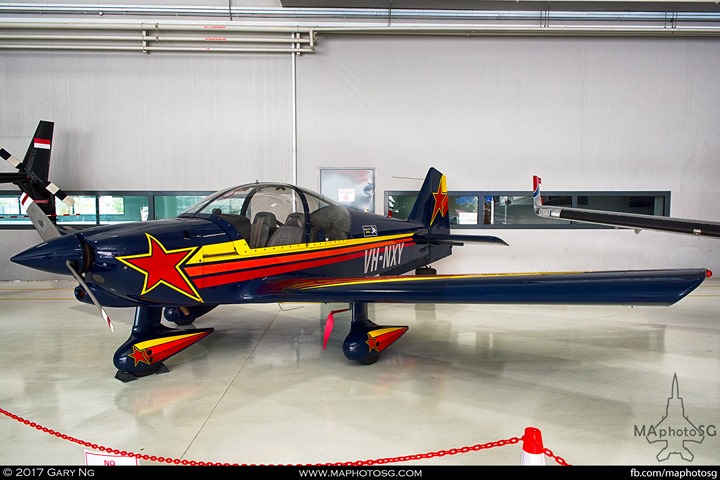 Robin R2160 Alpha Sport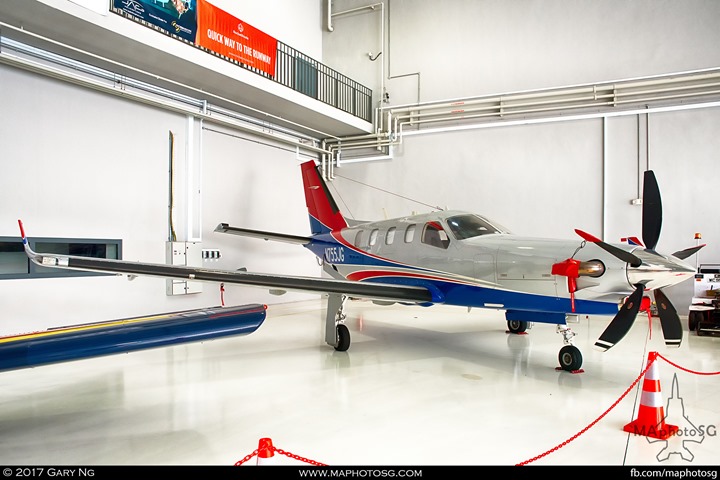 Socata TBM 700
Editor: Finally, what does WOA hope to see that will enable the growth of the entire ecosystem, aside from what was mentioned previously?
Yeow Meng: I firmly believe in the basic fundamentals of economics: with demand, it will drive supply. This in turn will create more competition, more players and more creative ideas, which will improve the service level and product delivery. In short, if we can drive the growth of a critical mass of people who fly and own aircraft, no matter how small, and as long as its done within the regulatory framework and safety guidelines of any nation in this region, then naturally everything will be good.
We want to drive this critical mass by providing a platform for information sharing and infrastructure that gives them the assurance that it's fine to operate and fly an aircraft around here.
Socata TBM 930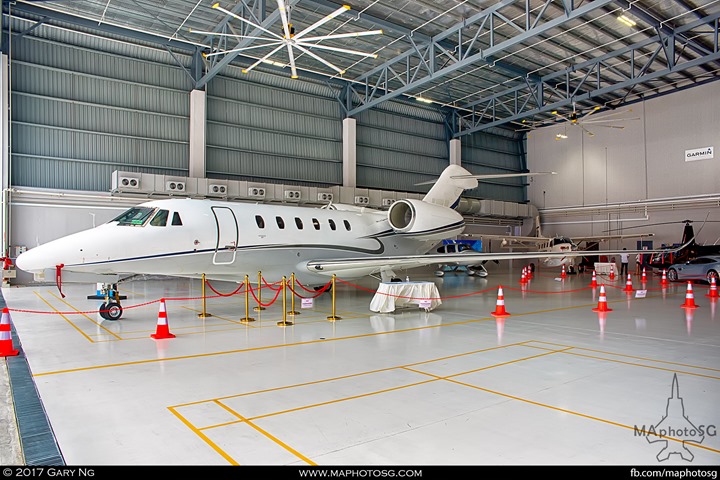 Cessna 750 Citation X+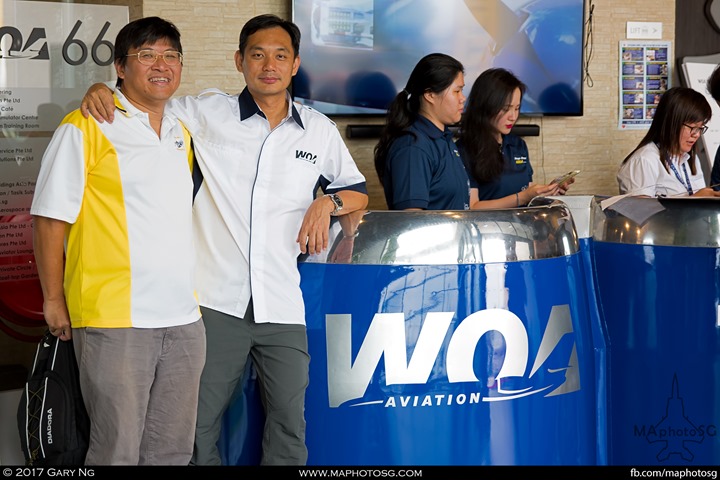 Ng Yeow Meng (Right), Managing Director, WOA and Gary Ng (Left), Editor, MAphotoSG