The 11th edition of the International Maritime Defence Exhibition & Conference, IMDEX Asia, was officially launched today, 16 May, by the Minister for Defence, Dr Ng Eng Hen. IMDEX Asia 2017 is the biggest ever, with a record participation featuring 230 companies from 29 countries, including increased participation from both returning exhibitors and new exhibitors, and is also held in conjunction with the Republic of Singapore Navy's (RSN) 50th Anniversary.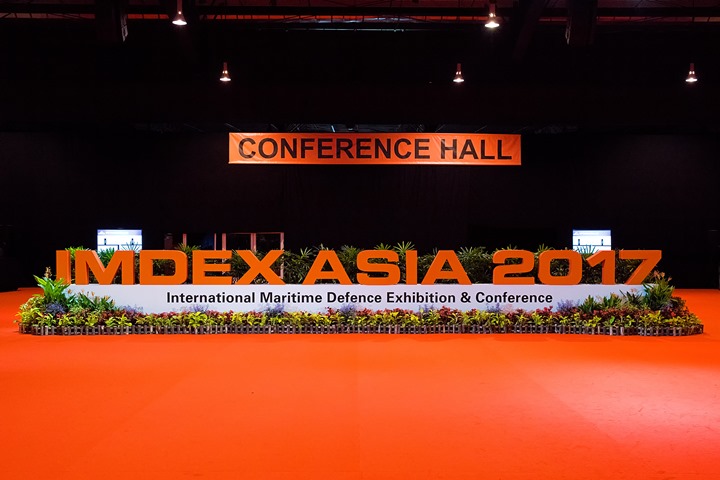 Along with the exhibition, the 5th International Maritime Security Conference (IMSC 2017) and the 3rd Asian edition of the prestigious International Naval Engineering Conference (INEC@IMDEX Asia 2017) will also be held simultaneously, along with Technology Seminars. The largest ever gathering of 28 foreign warships from 20 navies will also be berthed at RSS Singapura – Changi Naval Base for visitors and attendees to get up close with.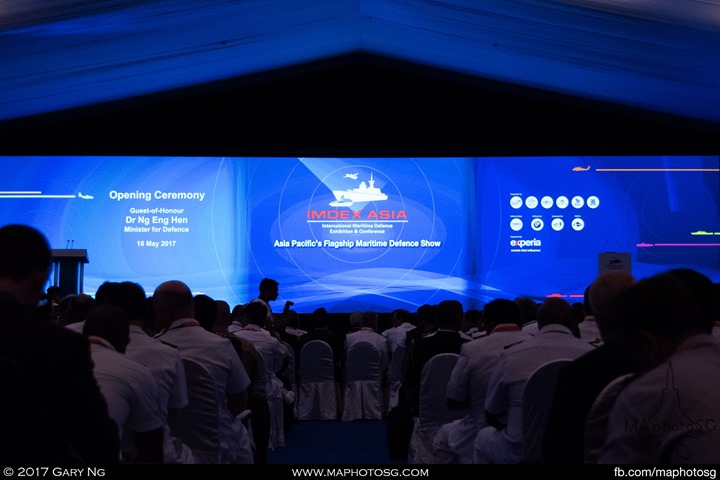 Mr Vincent Chong, Chairman, Experia Events, open his Welcoming Address by highlighting the increase in regional maritime security. "With about US$5 trillion of global ship-borne trade passing through Asia-Pacific every year, the strategic and economic value of this vital region continues to grow. This strong economic expansion and maritime commerce growth is giving rise to an increase in defence and maritime security spending to protect the region's sea lanes. Asia-Pacific economies are projected to contribute 30% of the total global defence acquisition budget till 2020."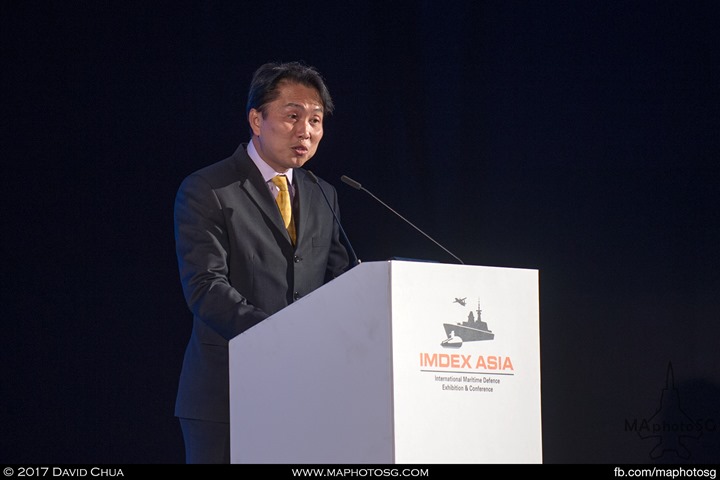 Mr Vincent Chong, Chairman, Experia Events
"With the global maritime security and defence landscape also facing rising threats, including piracy and terrorism, supporting the delicate balance of maritime security and defence in the Asia-Pacific region has become more critical. Global platforms like IMDEX Asia are therefore palying an expanding role in facilitating key discussions focused around the regional maritime security and defence agenda."
Dr Ng Eng Hen, Minister for Defence, also echoed this in his Opening Address. "Maritime trade for the Asia-Pacific has indeed grown exponentially and brought wealth to its countries. Today, more than 50% of the global container traffic now moves through the Asia-Pacific. Singapore saw an increase of 20% over the last decade – from 480 million tonnes in 2006 to almost 600 million tonnes in 2016."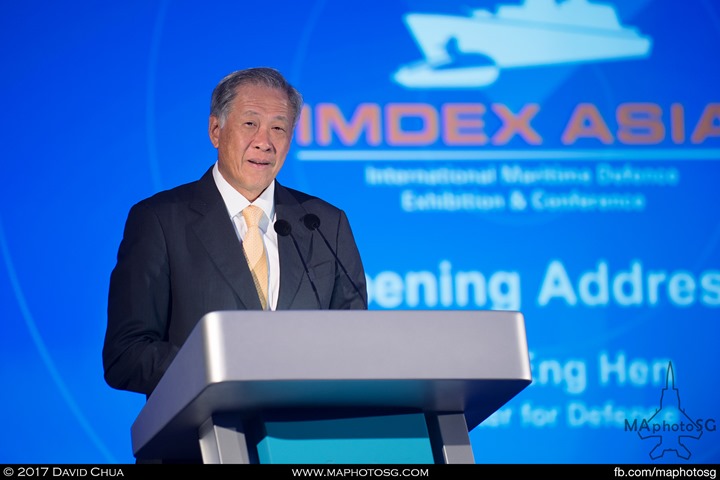 Dr Ng Eng Hen, Minister for Defence

On the security challenges faced by this region, Dr Ng said: "Trans-national threats from terrorism, piracy, illegal smuggling of weapons of mass destruction (WMDs), drugs and human trafficking cannot be addressed adequately by any one country, no matter how well-resourced and capable their security assets. In particular, ISIS terrorirsts present a clear and present threat to this region."
"The ISIS-linked Abu Sayaff, for example, threatens merchant shipping in the Sulu Sea through piracy and kidnap-for-ransom attacks. Since early 2016, the Sulu Sea has witnessed 15 maritime attacks and over 60 innocent crew kidnapped by the Abu Sayaff group. If left unchecked, it could result in other groups using piracy as a means of funding terrorist ventures.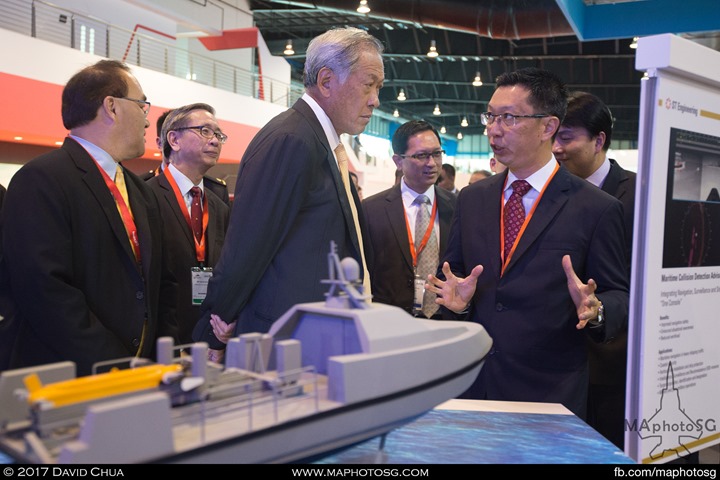 Ending his address, he said: "The collective aspiration for all countries represented here and beyond is for our surrounding seas to stay calm and fair winds to bring our ships safely to their destinations and back. To maintain these virtuous conditions of freedom of navigation and growing trade, we must be able to find common ground to strengthen maritime security through constructive dialogues, cooperation, and practical solutions and common rules in dealing with security challenges we face."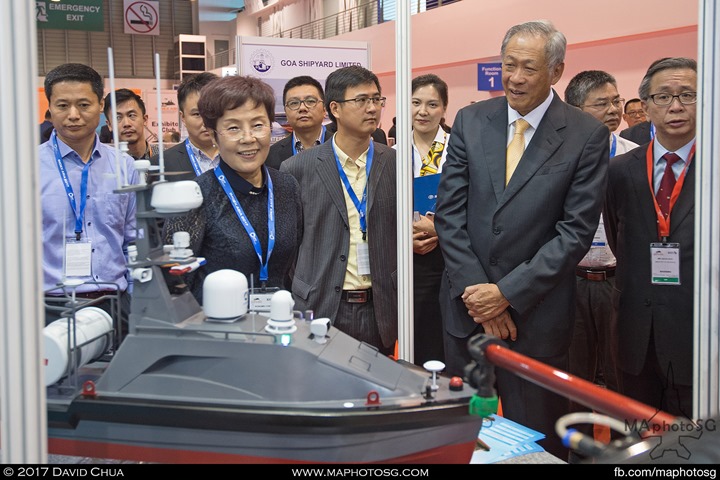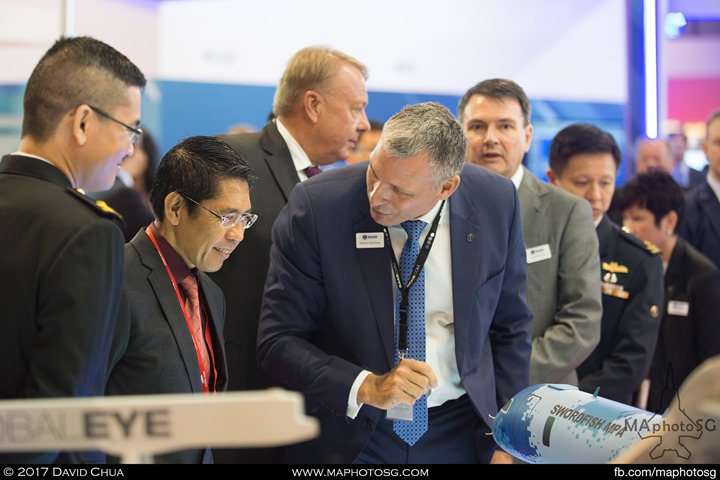 Dr Mohamad Maliki bin Osman, Senior Minister of State for Defence (2nd from Left)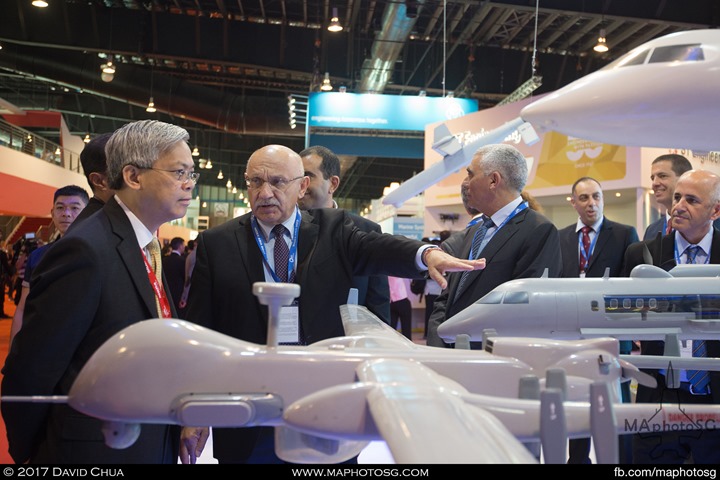 Mr Chan Yeng Kit, Permanent Secretary for Defence (Left)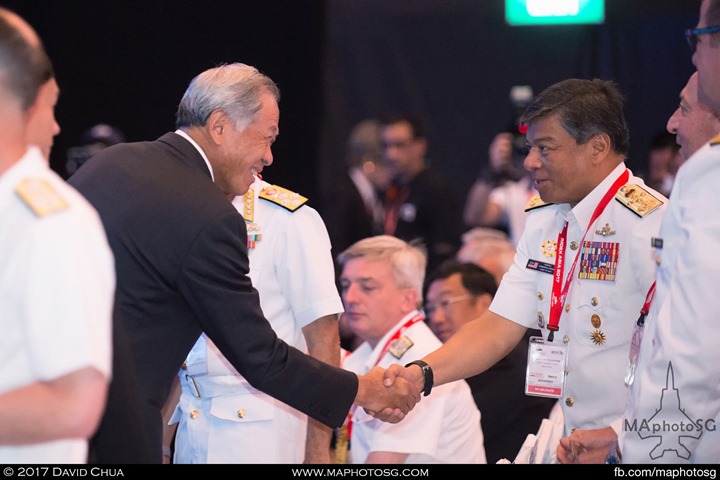 IMDEX Asia 2017 will be held from at the Changi Exhibition Centre from 16-18 May, and entry is only for trade visitors. The warship display will be held at RSS Singapura – Changi Naval Base, with shuttle buses running between the two sites.
Editor: Keep a lookout for our full article on IMDEX Asia 2017.