Mark your calendars for 7 Sep, from 2:30pm to 3:00pm!
To celebrate the 50th Anniversary of diplomatic relations between Singapore and Indonesia, the air forces of both countries will perform a joint flypast under the callsign "RISING50" during the Leader's Retreat on the day. (Please click here to find out more about this significant event.)
MAphotoSG was out during the rehearsals for the flypast and have recommended the following locations to obtain the best views of the joint flypast.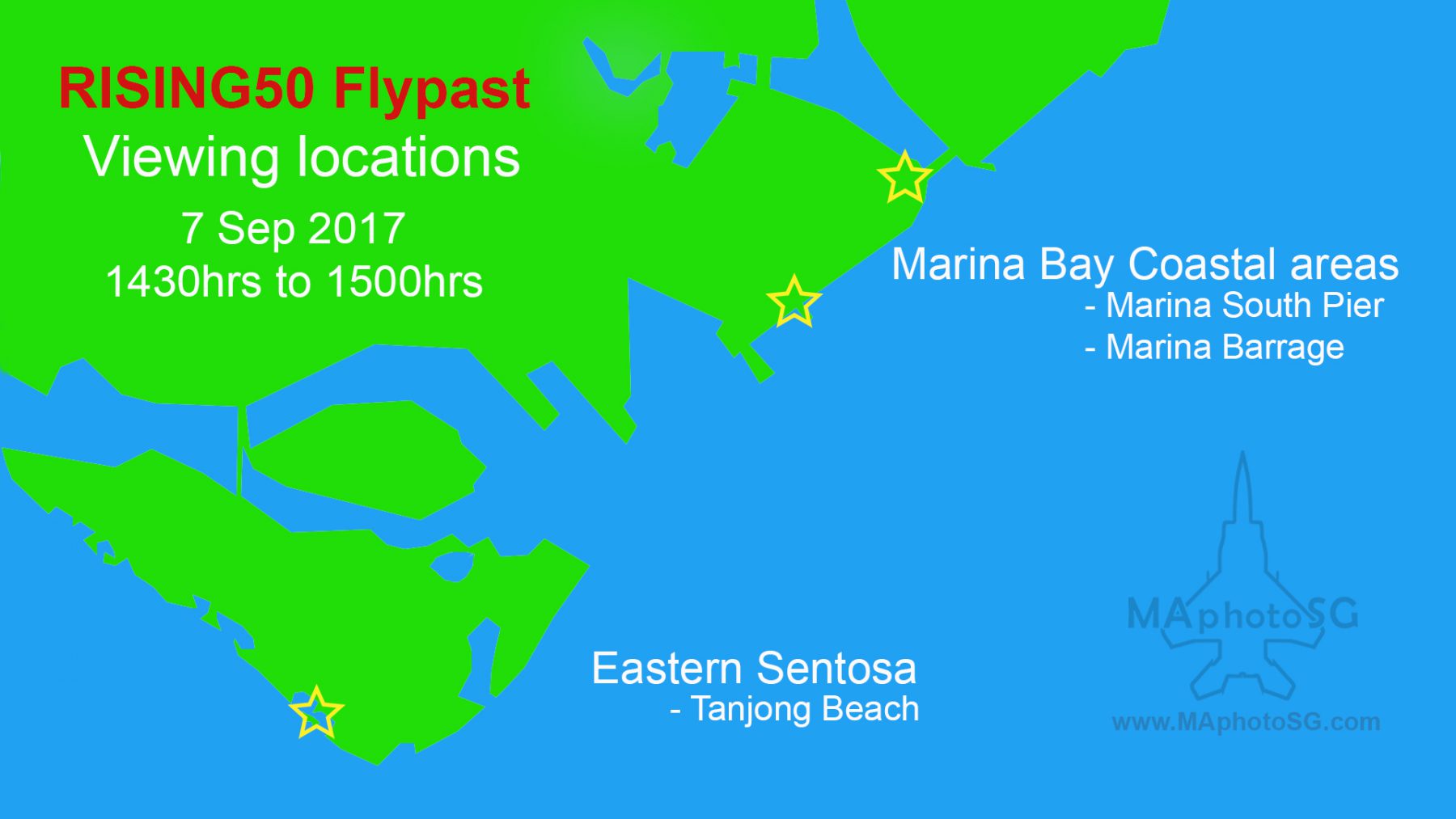 Tanjong Beach, Sentosa
This is the only land mass where the flypast will overfly directly above, and is the ideal location to have a direct head-on or under shots of the Arrow and "50" formations.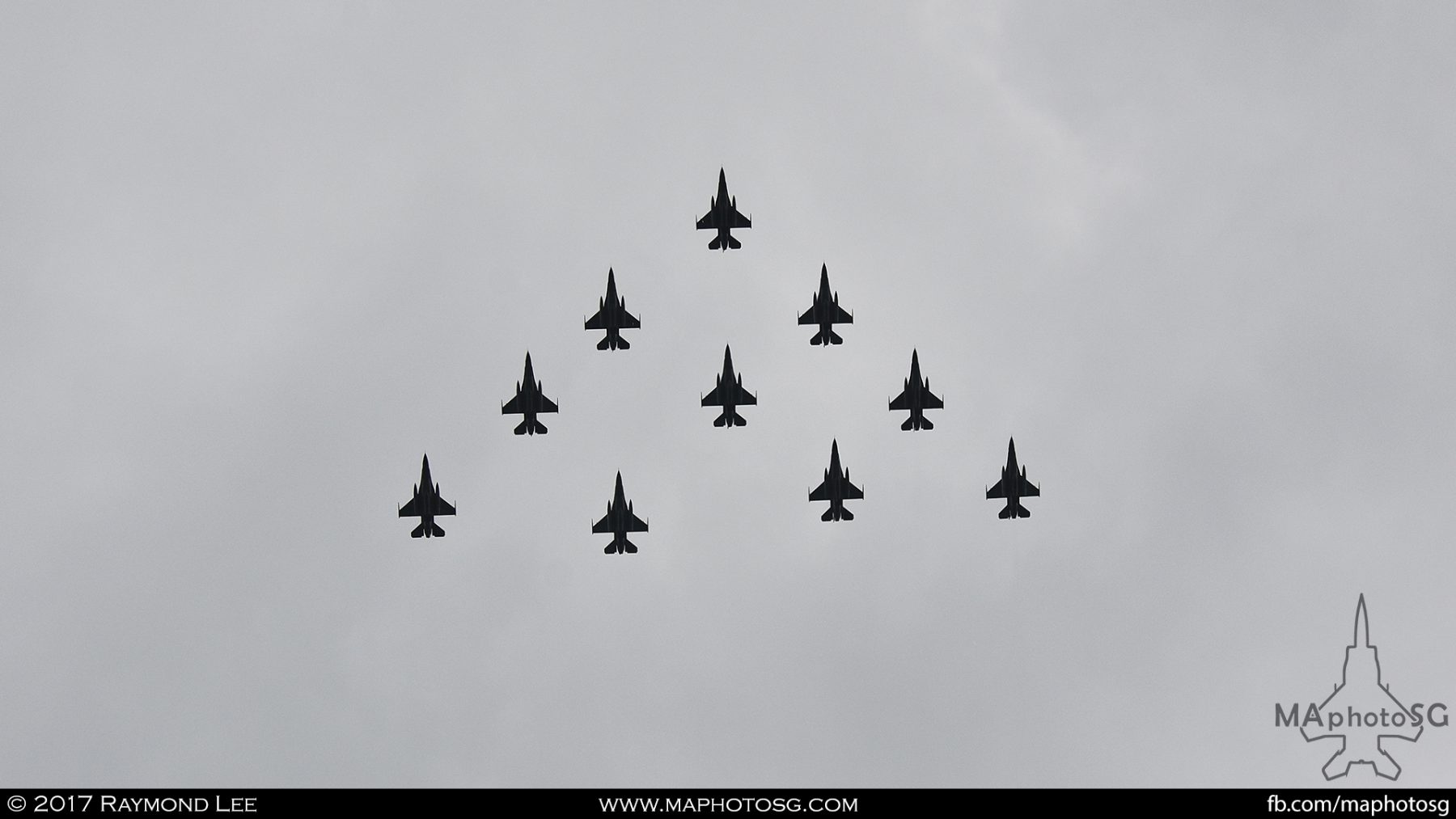 Arrowhead formation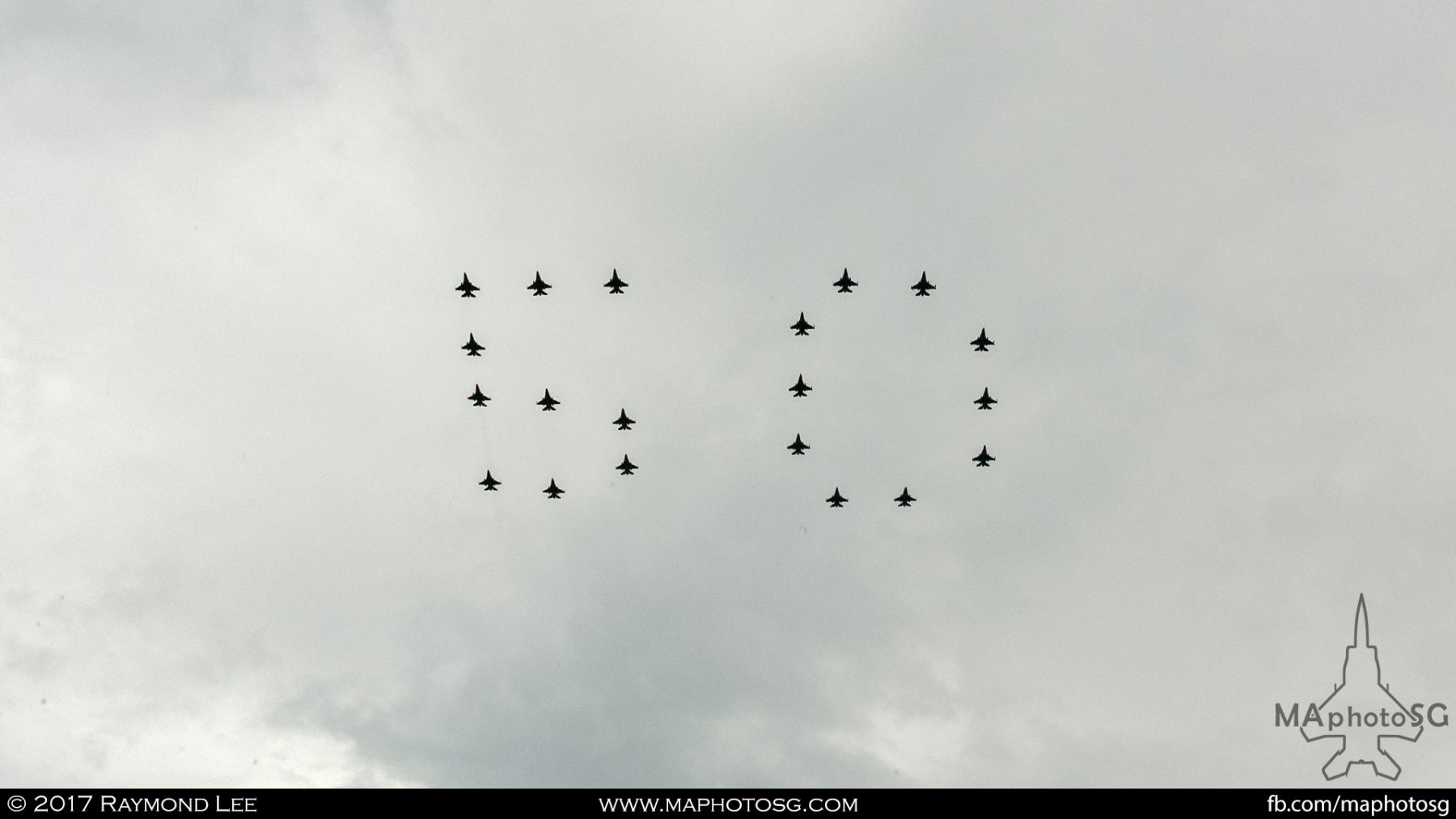 "50" formation
Marina South Pier / Marina Barrage, Marina Bay coastal region
While the flypast can be viewed along the stretch of the Marina Bay coastal region, two of the ideal locations are the rooftop of the Marina South Pier and on top of the Marina Barrage, as they provide a higher unobstructed vantage point. However, because of the flypast flying directly over the waters, the formations will be on an angled as opposed to a straight head-on approach.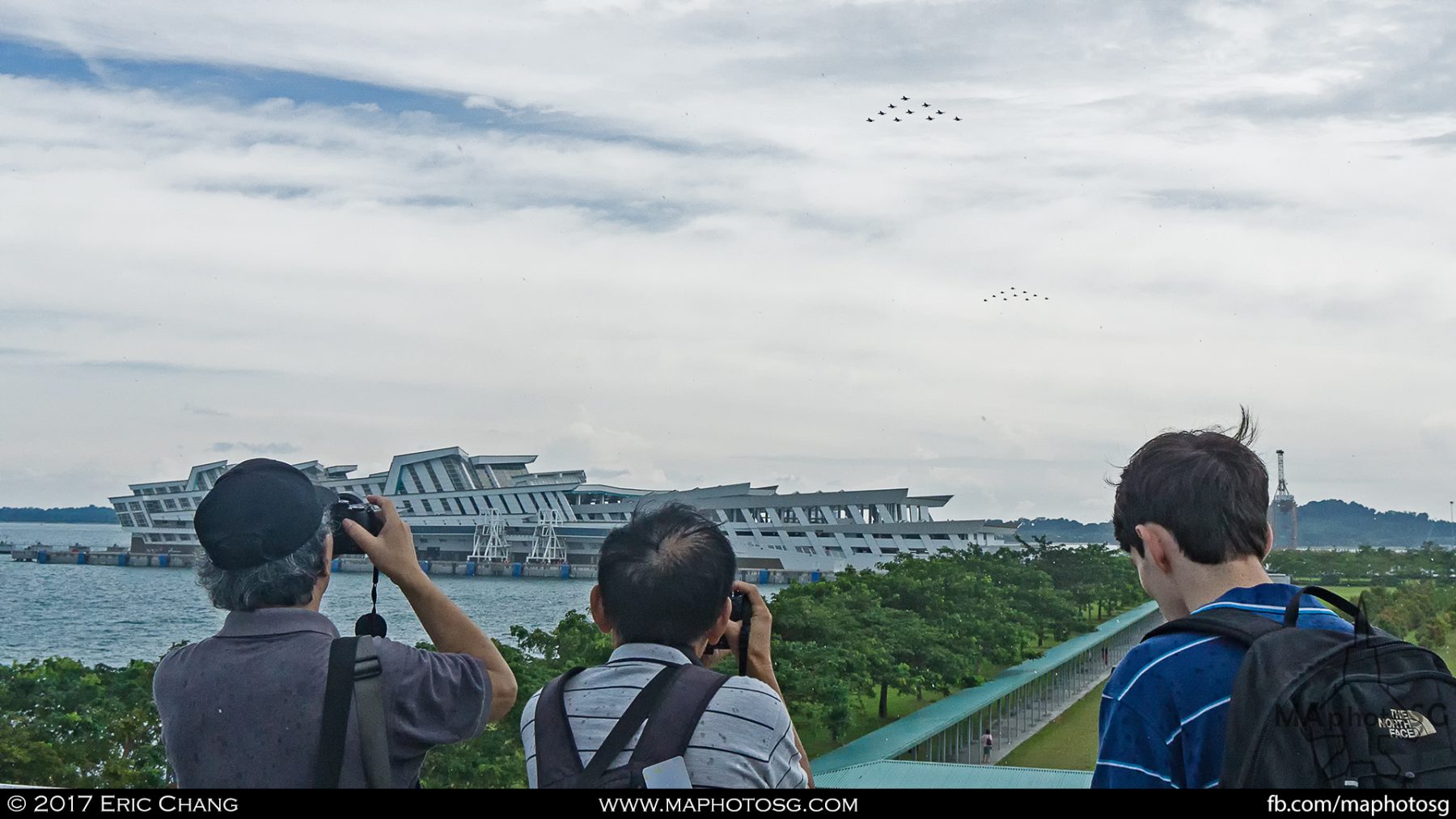 View from Marina South Pier
View from Marina South Pier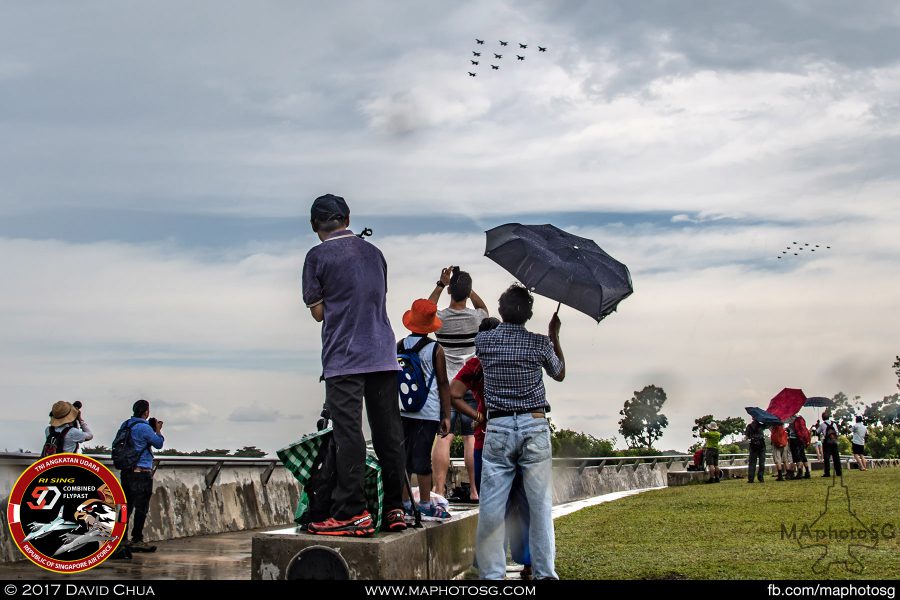 View from Marina Barrage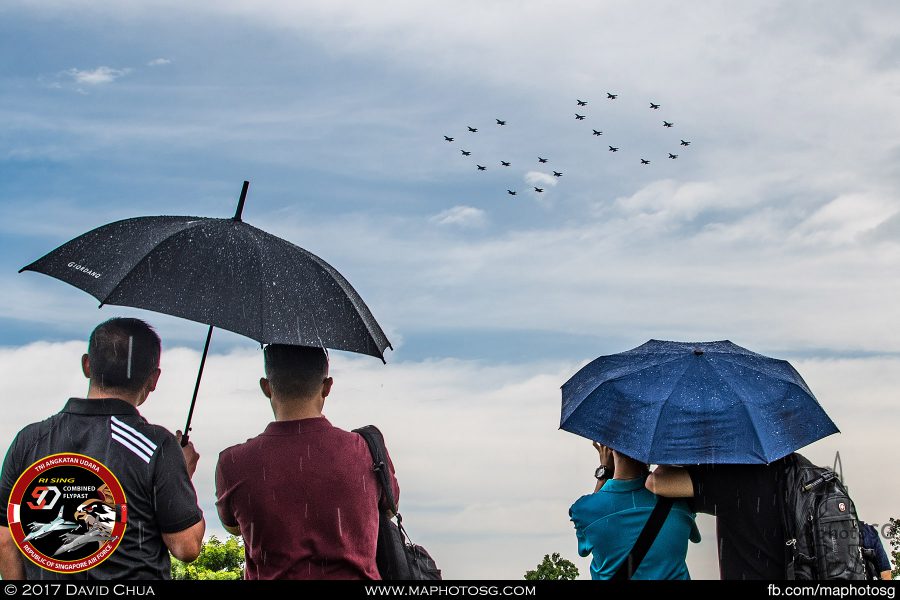 View from Marina Barrage
FAQ
Q: How many rounds of flypast will there be?
A: Two rounds. The first round will consist of two Arrow formations made up 10 F-16s each from the RSAF and TNI-AU. The second round will be the same aircraft in a "50" formation. Immediately following this will be a bomb burst salute by five RSAF F-15SGs
Q: Can I view from Marina Bay area like NDP?
A: Yes and no. Yes, you can still see the flypast but the aircraft will be small due to their distance off the coast. To have a good clear view, it is still highly recommended to view it along the above stated areas.
Remember to share your favourite flypast photos with the RSAF! Simply tag #TheRSAF  and #RISING50 in your social media posts, and remember to make them public. The RSAF will be rewarding their favourite shots with exclusive RISING50 Flypast Patches & Coins!
Good luck and here's to clear skies on 7 Sep!
Images below were shot during the rehearsal on 5 Sep 2017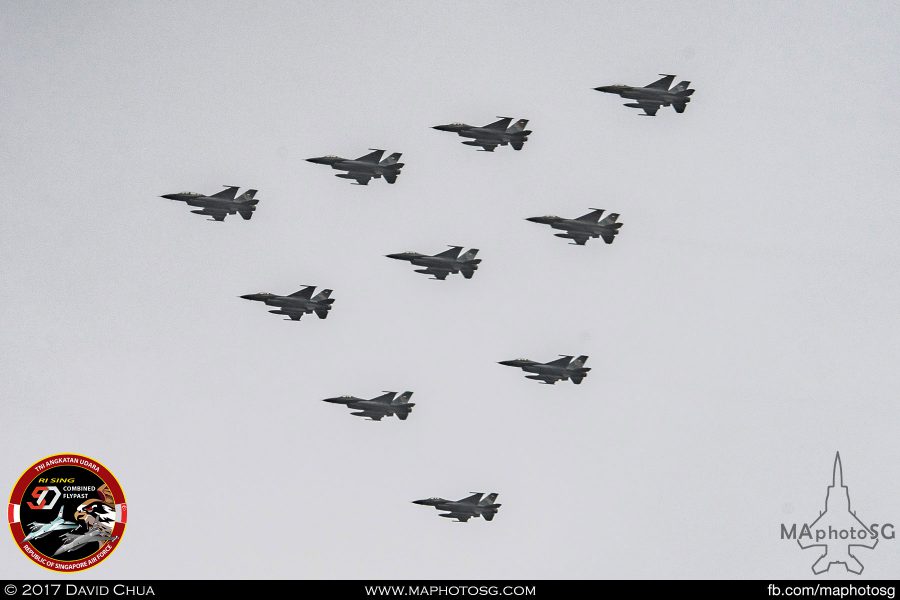 Arrowhead formation of the TNI-AU F-16s
"50" Formation with "5" formed by TNI-AU and "0" by RSAF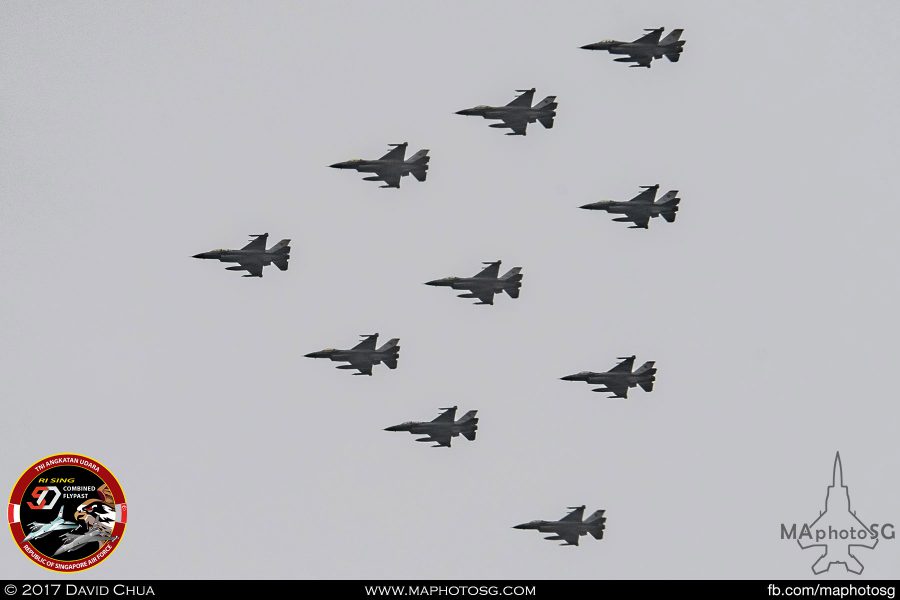 RSAF Arrowhead Formation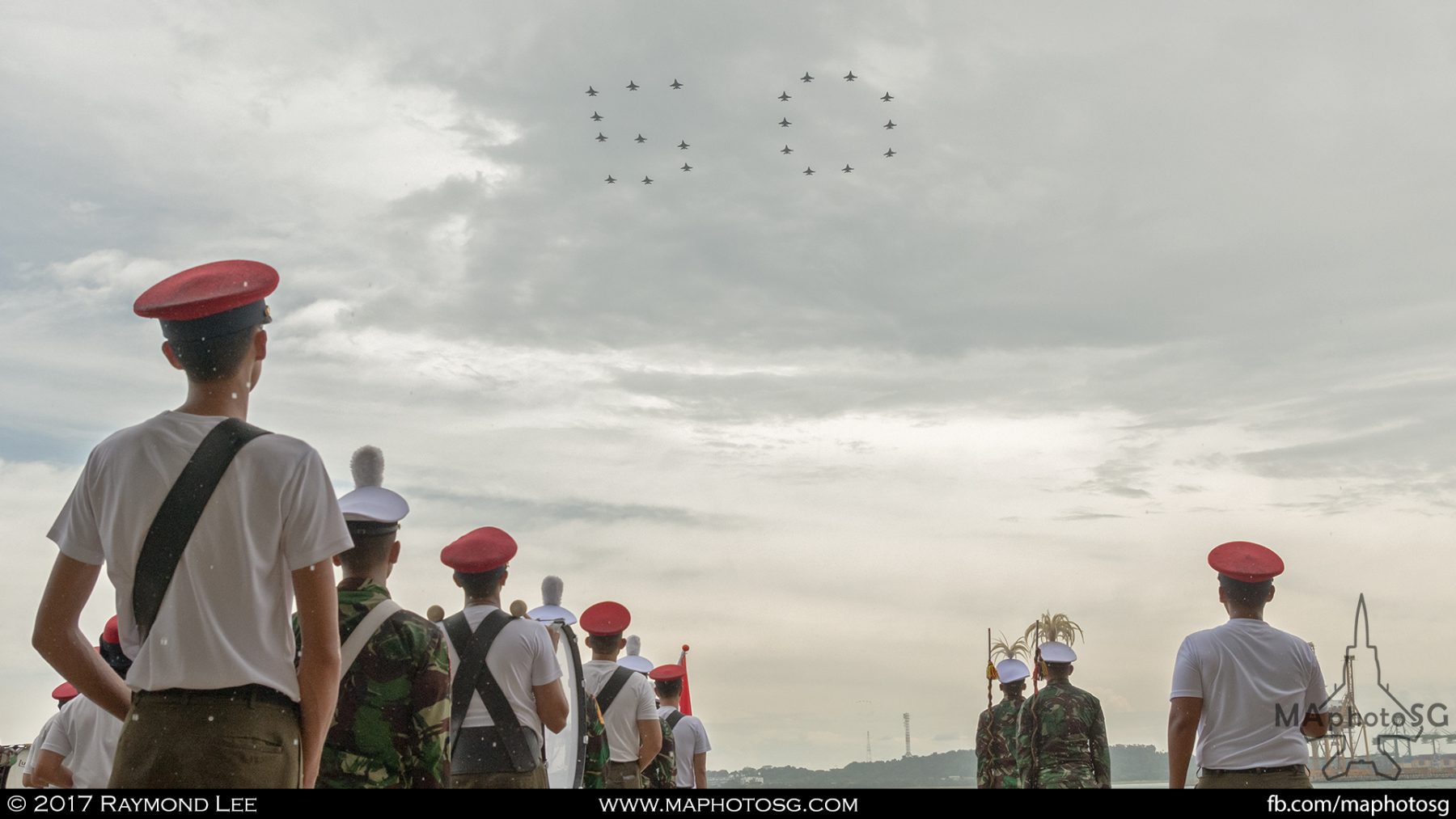 Combined military band performance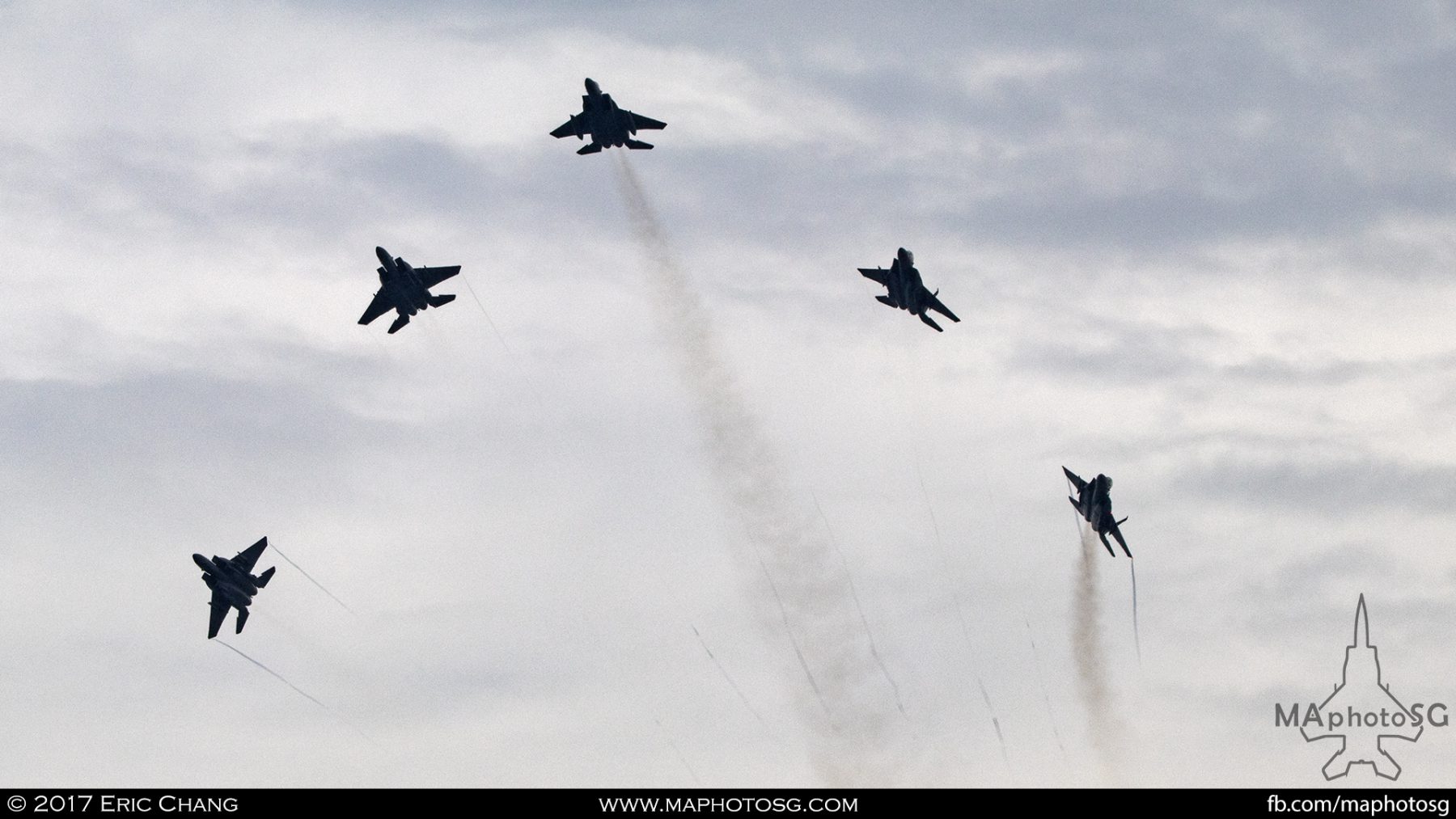 A salute to both nations bomb burst performed by five RSAF F-15SGs