United States E-4B in Singapore.
2 Jun 2016 – While all of us were having dinner earlier this evening some of MAphotoSG members waited patiently for the arrival of United States E-4B (aka nightwatch/Doomsday plane) in Singapore, with the United States Defense Chief – Ash Carter.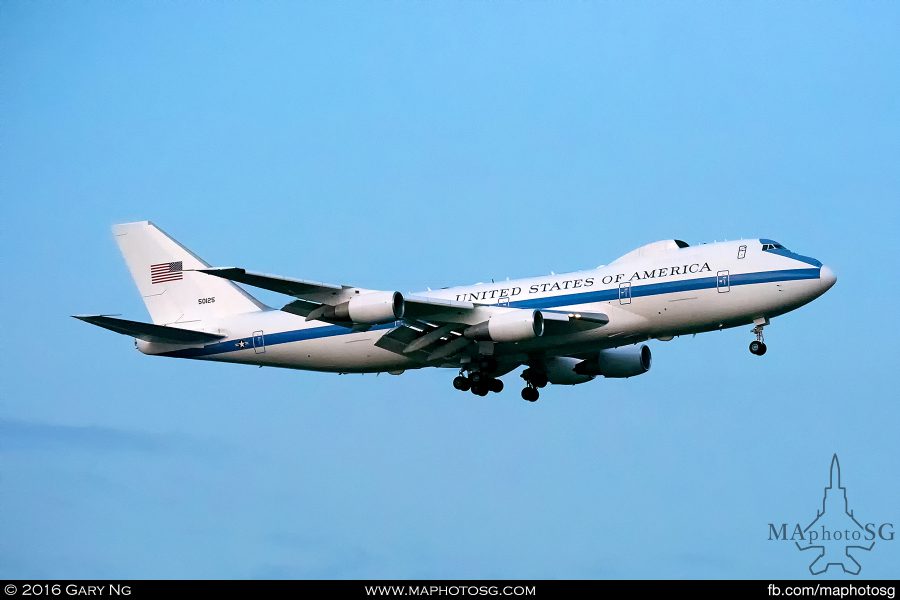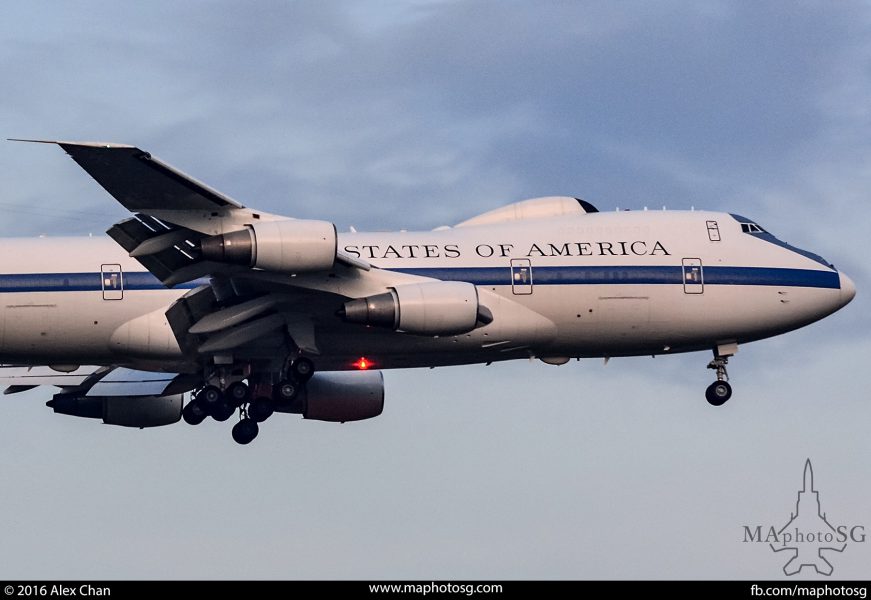 Defense Secretary Ash Carter arrives in Singapore to lead the U.S. delegation and deliver a keynote address June 4 2016 at the 15th Asia Security Summit at the Shangri-La Dialogue, an annual conference hosted by the International Institute for Strategic Studies, Pentagon officials announced.