MAphotoSG is pleased to announce tie-ups with Mark Zerafa from Malta and Dave Chng from Texas, USA.
Mark is an aviation spotter and enthusiast, and is part of the Malta Spotters group, who travel mainly around Europe covering airshows and aviation-related sites. Mark is also the editor of the online Spotters magazine.
Dave resides in Dallas and owns and runs the site, Airwingspotter. Dave covers mainly the East Coast based units, but he also occassionally travels to the West Coast to cover areas like Nellis, Eielson or even Point Mugu.
With these tie-ups, we will syndicate articles and photos from Mark and Dave, and vice versa, to bring a new dimension to our site.
We look forward to a great partnership with them!
https://www.facebook.com/maltaspotterstravel/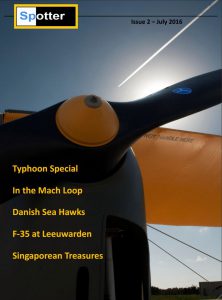 Spotter magazine – Issue 1
Spotter magazine – Issue 2
https://www.airwingspotter.com