USAF

F-16C Fighting Falcon
U.S. Air Force has been a very good support for every Singapore Airshow. In Singapore Airshow 2016, USAF once again demonstrated their F-16C Fighting Falcon from the 35th Fighter Wing, Misawa Air Base, Japan.
The F-16 Fighting Falcon, or "Viper" is a compact, multi-role fighter aircraft. It is highly maneuverable and has proven itself in air-to-air combat and air-to-surface attack. It provides a relatively low-cost, high-performance weapon system. A unique 30 degree inclined seat is to increase pilot comfort and gravity force (G Force) tolerance during combat turns.
Although the F-16A, a single-seat model, first flew in 1976, there has been many upgrades and variants since.
During the Airshow, the USAF F16C has demostrated its highly maneuverable and high speed fly past.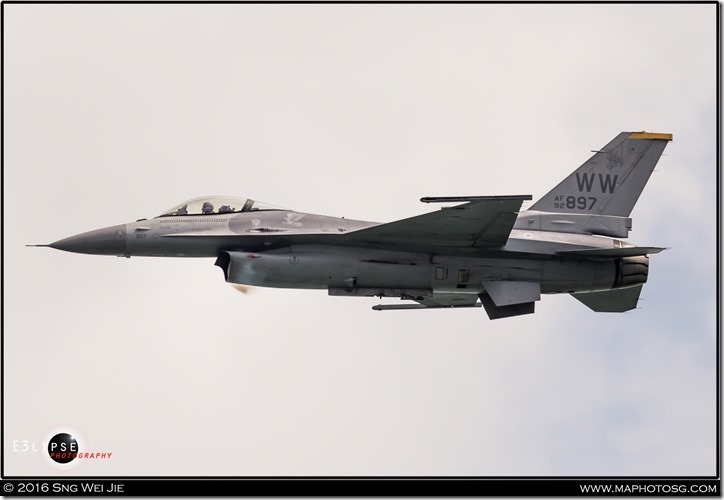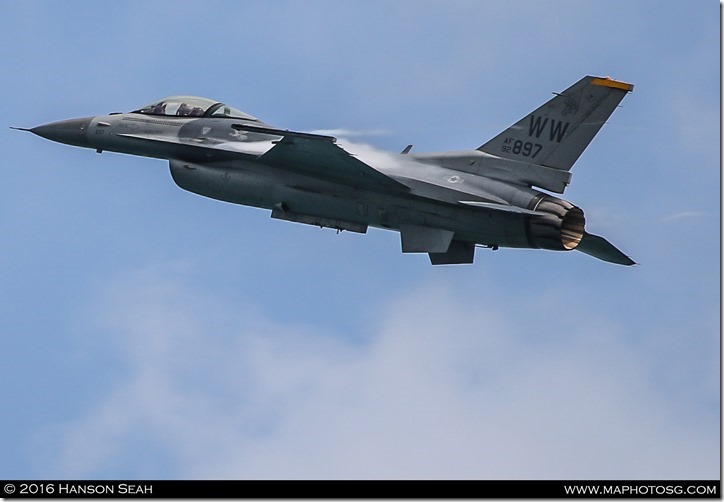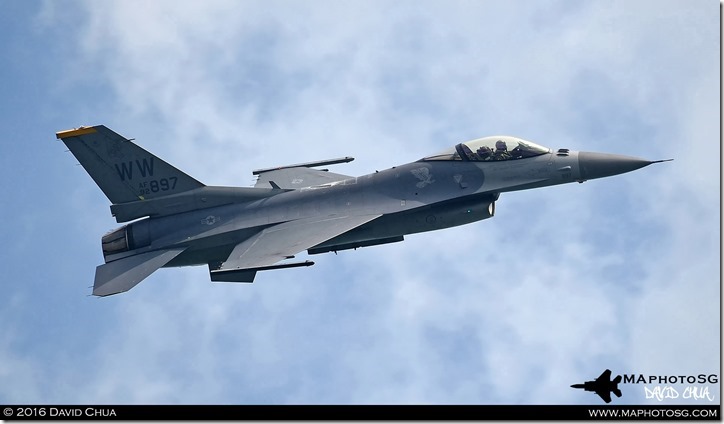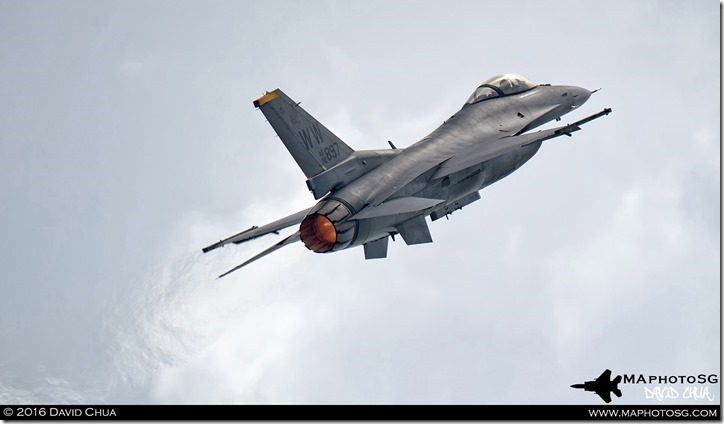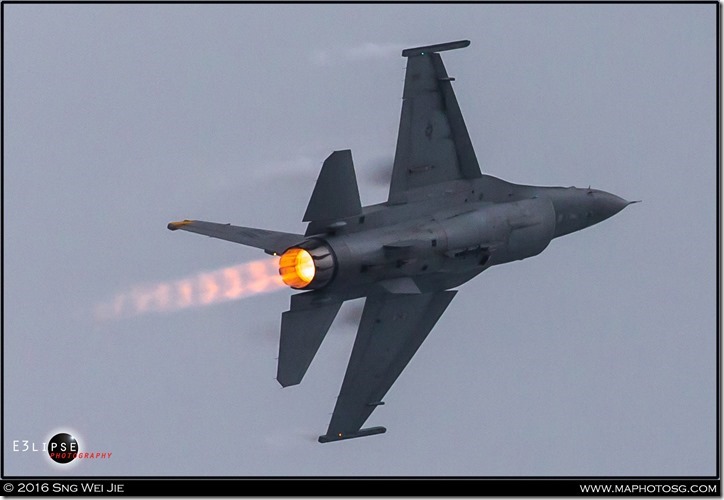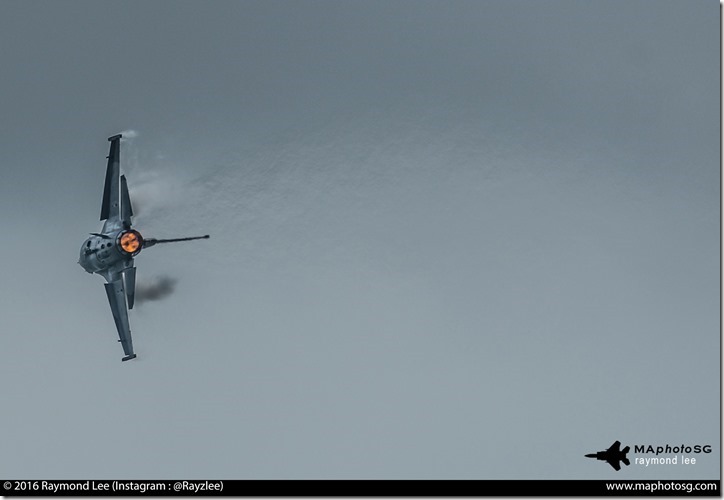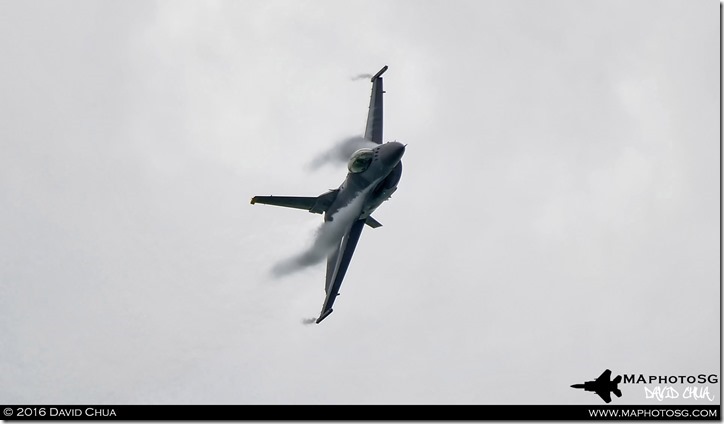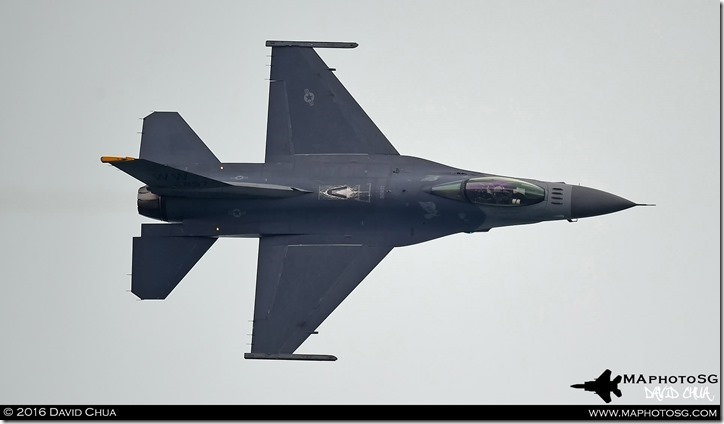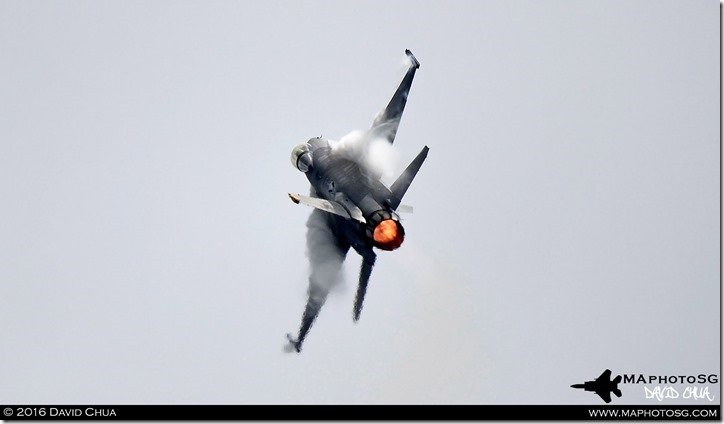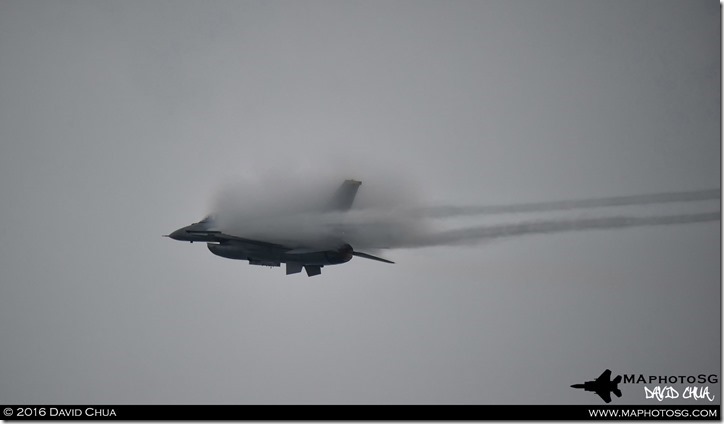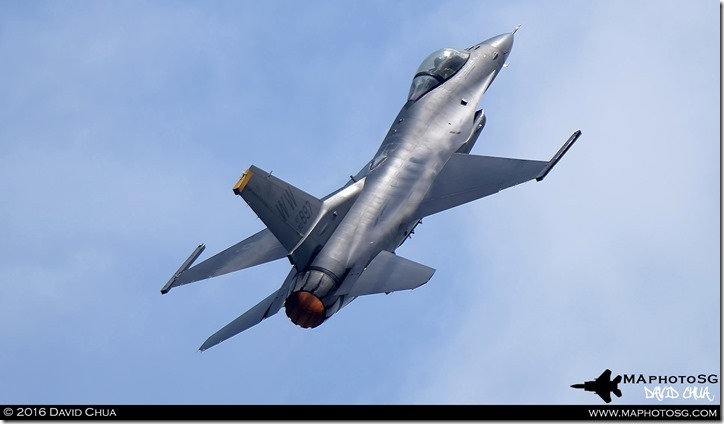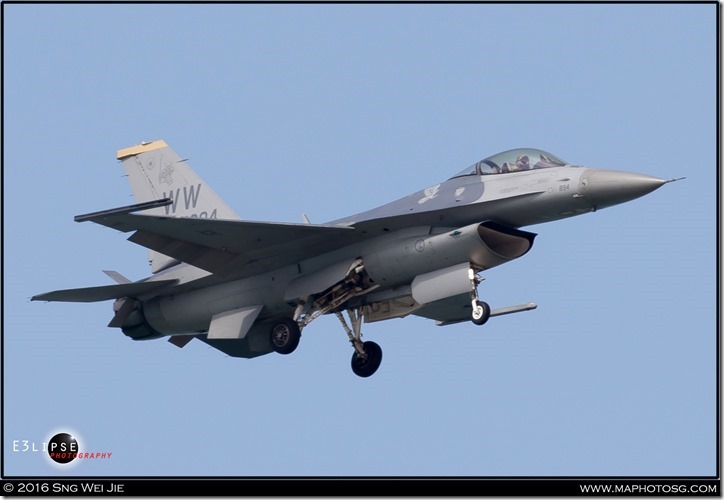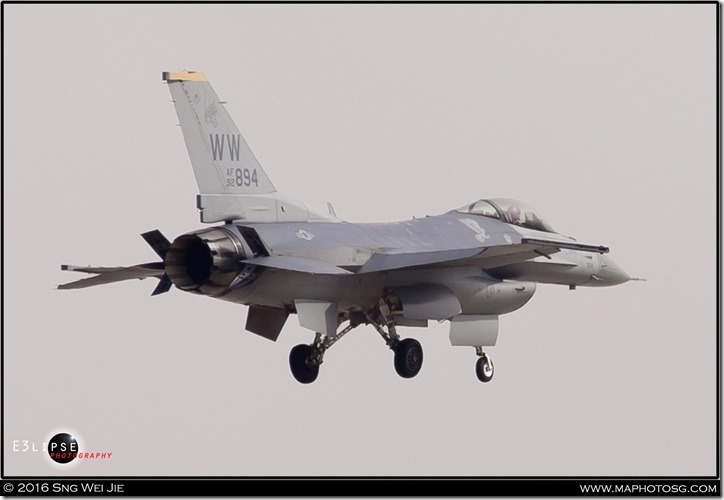 Below is a youtube video of the whole performance filmed by wittmann51