USAF

C-17 Globemaster III
The C-17 which has appeared at Singapore Airshow 2014 aerial display appeared at Singapore Airshow 2016 once again. The aircraft performing the display comes from the USAF 154th Wing, 204th Airlift Squadron stationed at Joint Base Pearl Habour-Hickam, Honolulu, Hawaii.
The C-17 Globemaster III is a large military transport aircraft which is the second largest military transport aircraft in the USAF. The largest being the C-5 Galaxy. It is a strategic and tactical airlifter which has a range of 10,390 km and a maximum take off weight of 265, 350kg (585,000lb). It currently has 9 operators all over the world and has 3 variants currently in use.
During the aerial display, the C-17 demonstrated her ability to her maneuverability at low altitudes and the power of her 4 F117-PW-100 turbofan engines. The C-17 is also one of two aerial display aircrafts that was on Static display too. Visitors would be able to go into the aircraft and also see it being towed out for aerial display and back.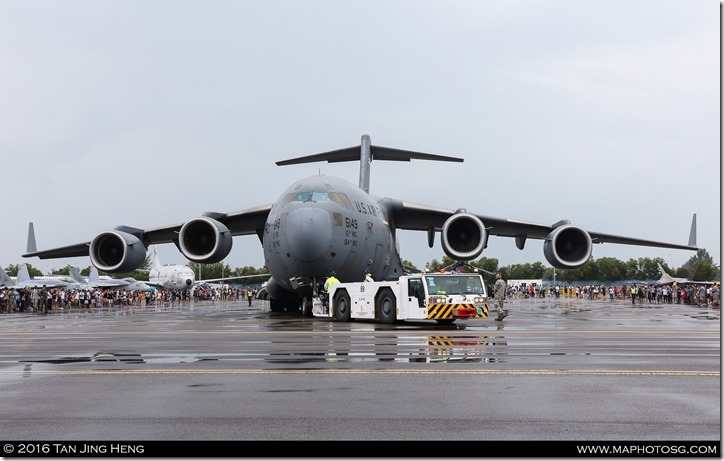 Getting ready to get towed out of the static display area for her aerial display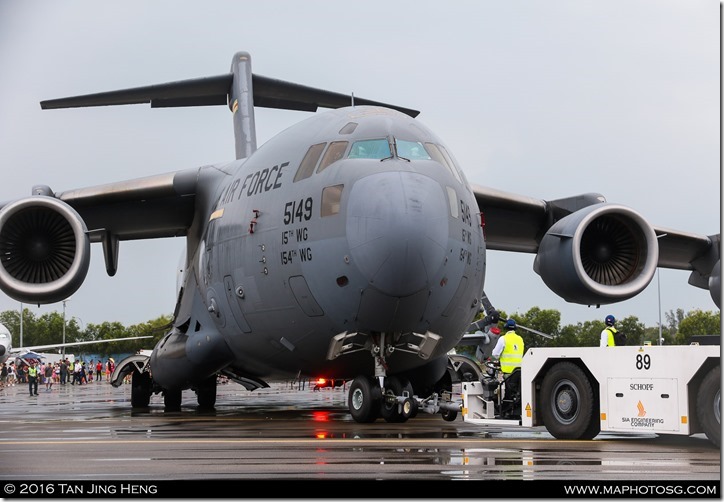 Towing to out for aerial display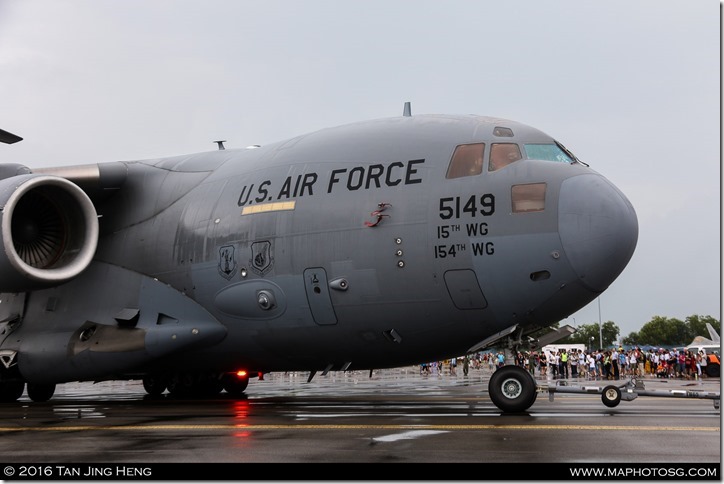 The sheer size of the C-17 compared to the crowd in the background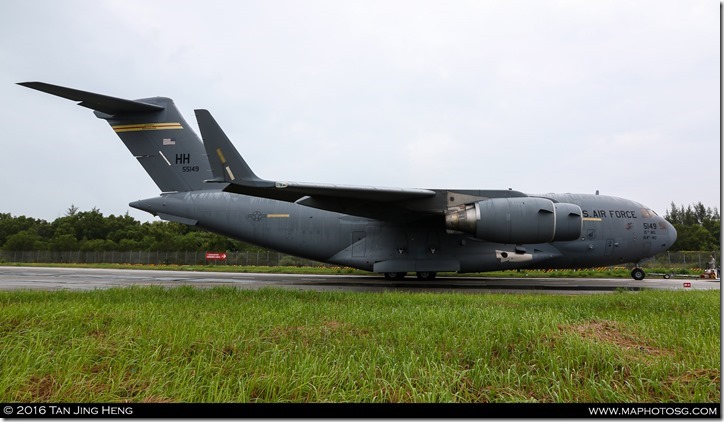 Towing to runway for takeoff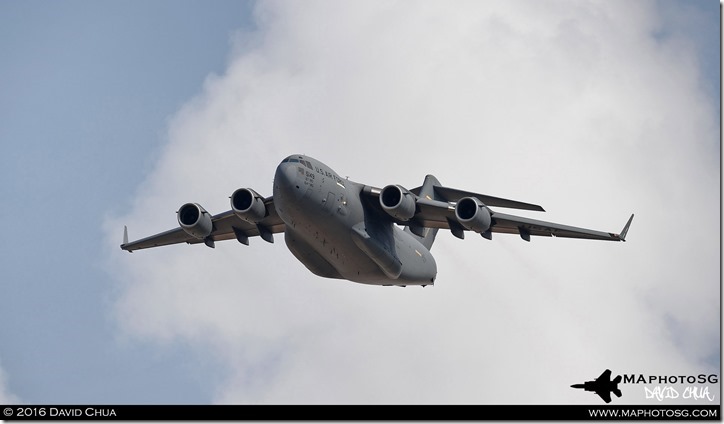 C-17 takes off from runway 20L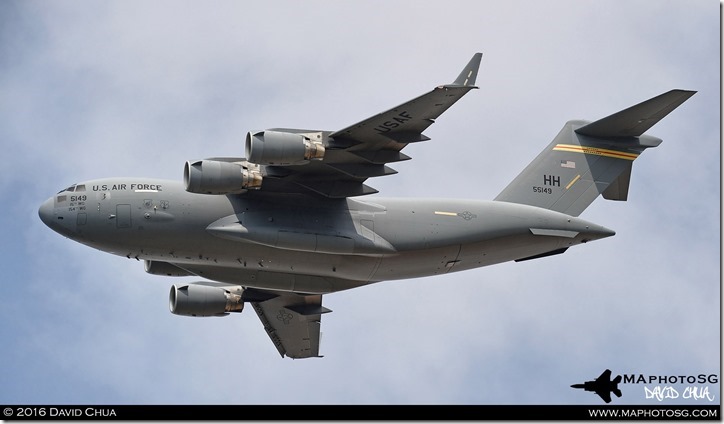 C-17 Globemaster III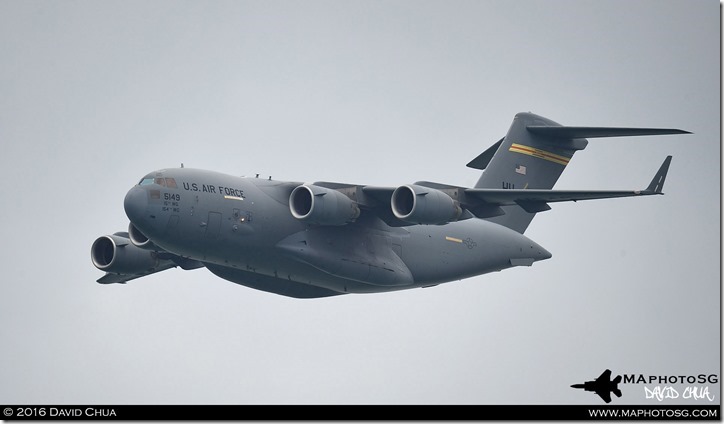 C-17 coming in for a high speed pass to start off her display showing off her agility and quietness of her engines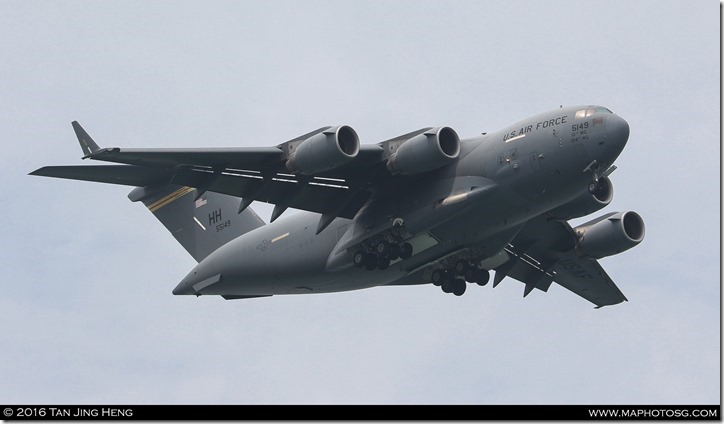 Showing off the landing gears of the C-17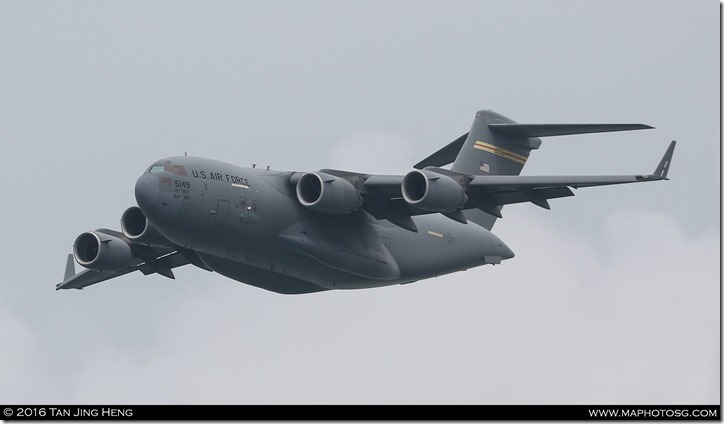 A low pass followed by a sharp bank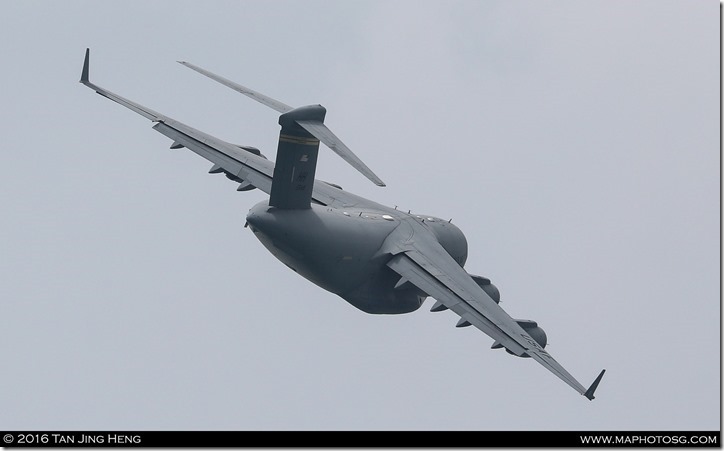 Tight banking hard right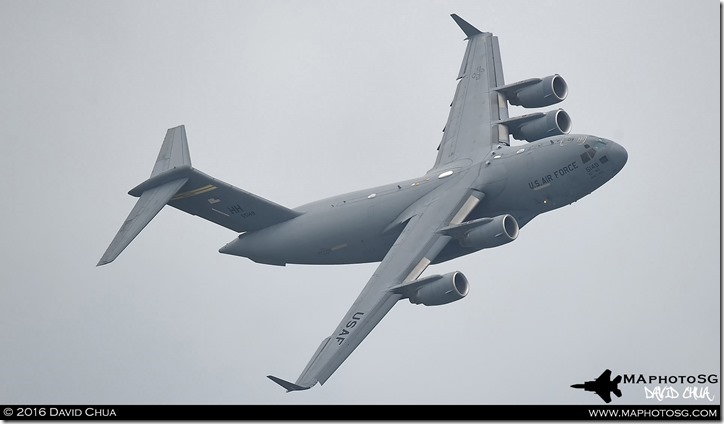 Coming back to the crowd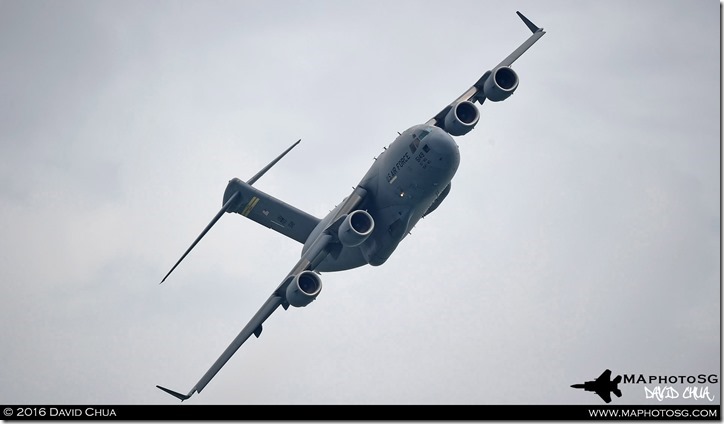 Banking steep showing off her ability to maneuver at low level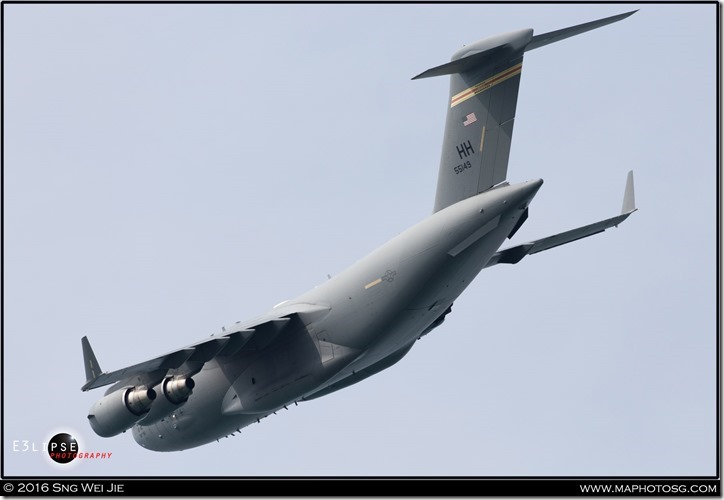 Exiting the show center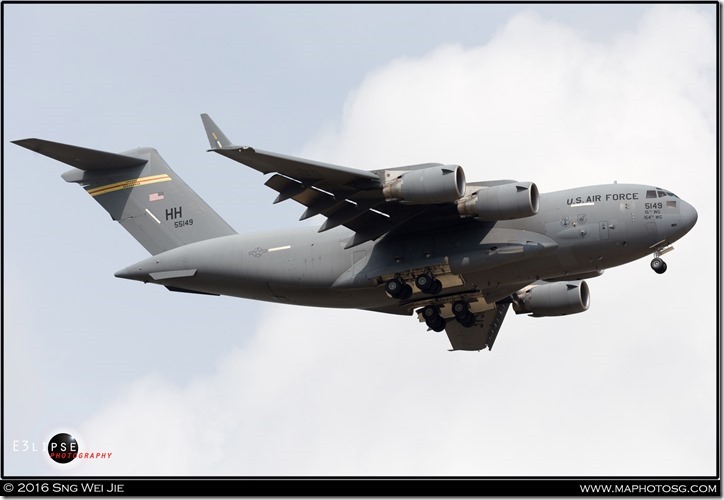 Gears down for final approach
The face of C-17 Globemaster III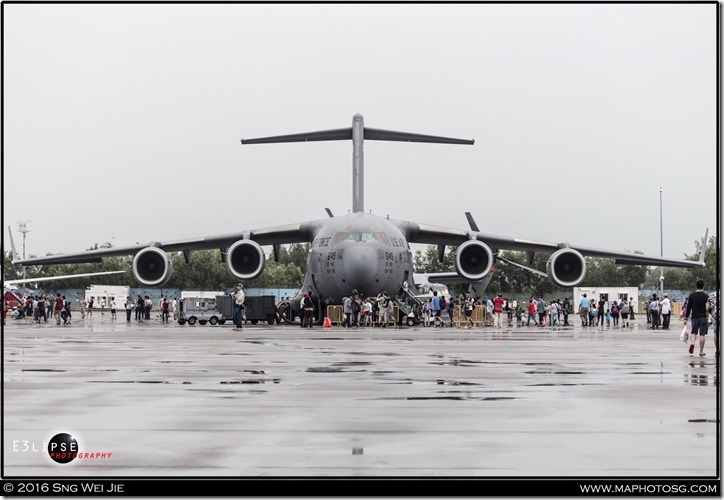 Frontal shot of the C-17 Globemaster III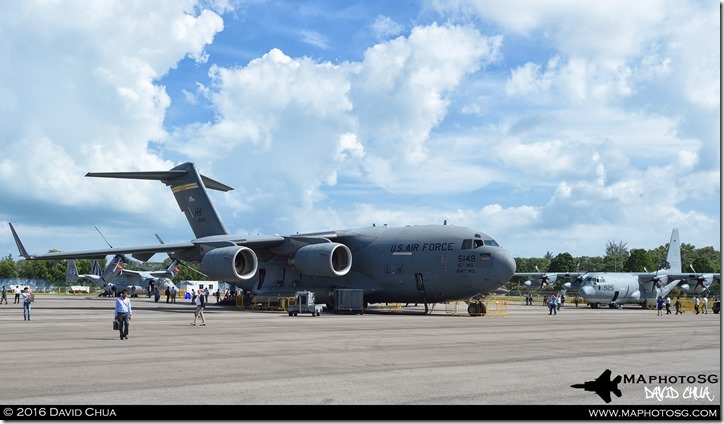 C-17 Globemaster III dwarves the C-130J Hercules on the right and the OV-22 Osprey on the left
Below is a youtube video of the whole performance filmed by wittmann51
The C17 is also a common sight in Singapore. In these last few pictures, we show you some of the C-17s that made almost daily flights to Singapore.