The Republic of Singapore Airforce celebrates its 45th anniversary this year (2014) and had an impressive presence at the Singapore Airshow with a dedicated pavilion and a massive static display line up. Within the pavilion, there were displays tracing the history of the RSAF from the beginning years to the current 3rd generation Air Force.
In the massive static display area, a total of 17 aircraft and systems from the RSAF were on display. Fighter aircraft includes 3 F-15SG Eagles, 3 F-16D+ Block 52 Vipers and 2 F-5S. Support aircraft includes the G550 AEWS and C-130 Hercules. Helicopters include the CH-47D Chinook, AH-64D Longbow Apache, AS332 Super Puma and the Sikorsky S-70B Seahawk. Finally, there were also the Hermes and Searcher UAVs.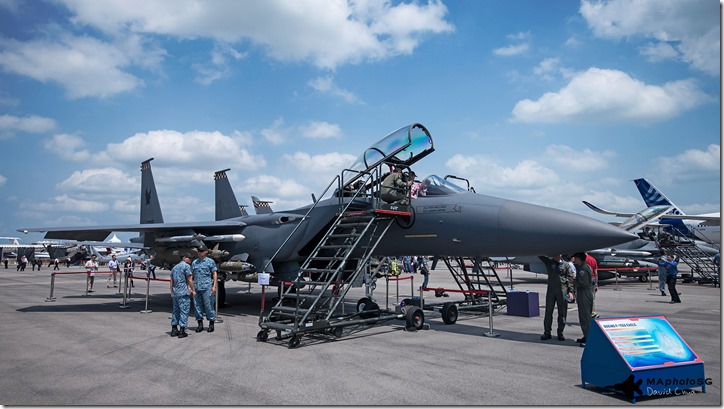 F-15SG Eagle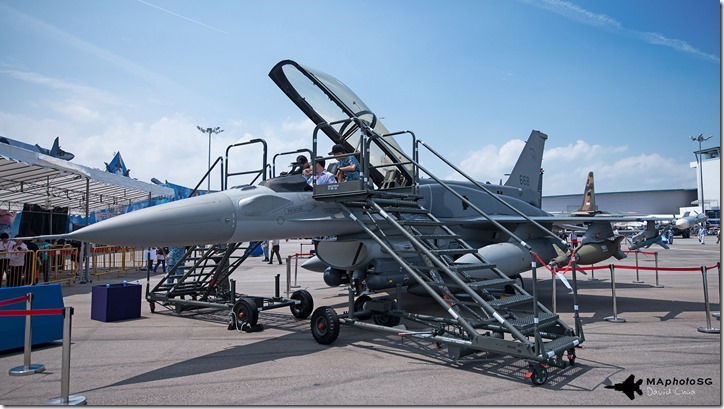 F-16D Block 52+ Viper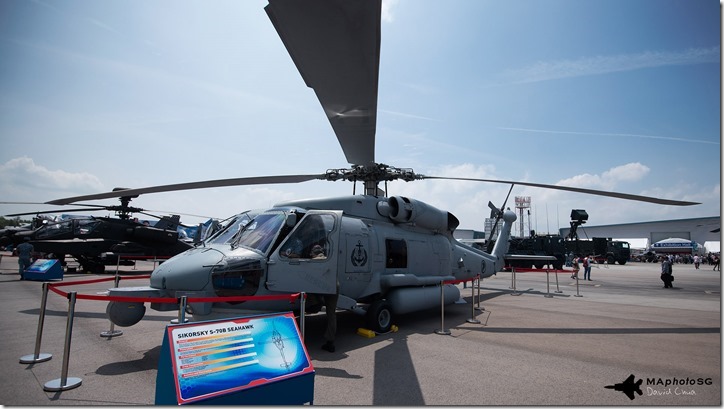 S-70B Seahawk
Dominating the Flying Display segment is the RSAF Black Knights Demonstration Team flying the F-16C Fighting Falcons. The team is not a full time demonstration team like the USAF Thunderbirds or USN Blue Angels. The pilots are all fully trained F16 fighter pilots in their day job. This year marks the return of the Black Knights after 6 years absence with their last demonstration being the RSAF Open House in 2008. The aircrafts also features an all new paint scheme which consist of the crescent moon and five star found on the national flag.
Following are the pictures of The Republic of Singapore Air Force's Black Knights making their first appearance at a show since 2008, celebrating the 45th anniversary of the air arm.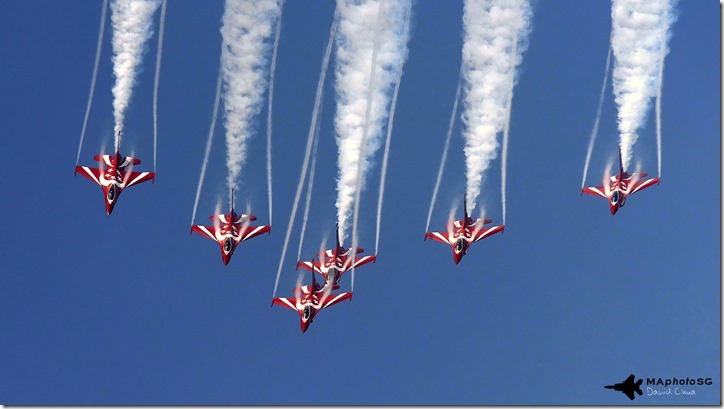 RSAF Black Knights in Formation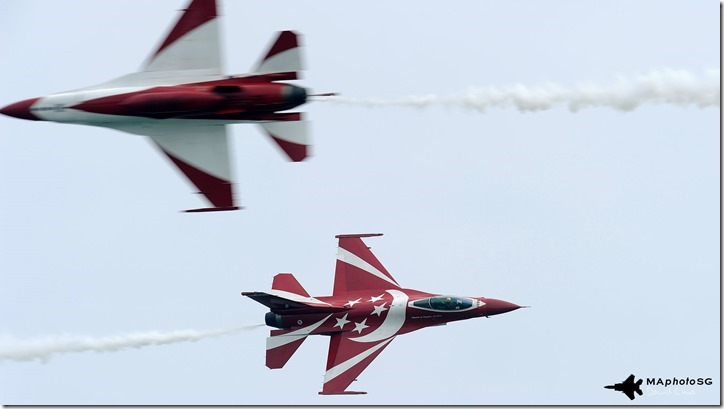 Opposing Solos – Black Knights 5 and 6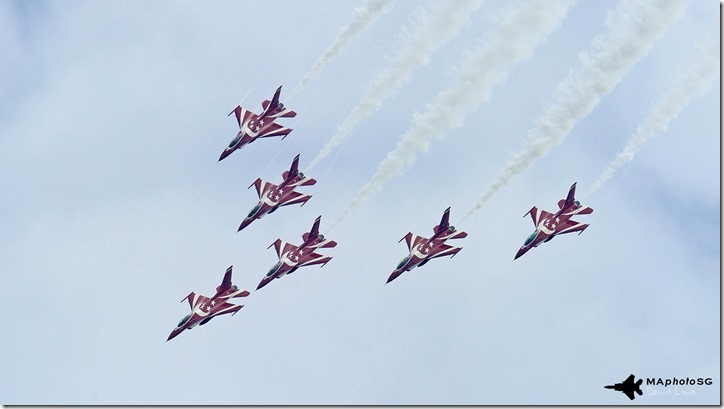 RSAF Black Knights in Formation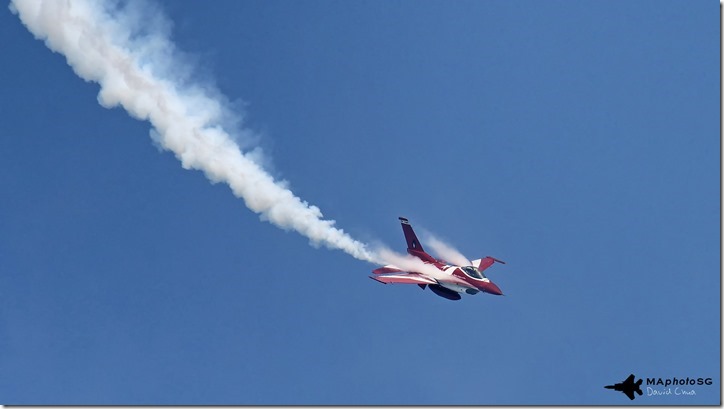 Black Knight 6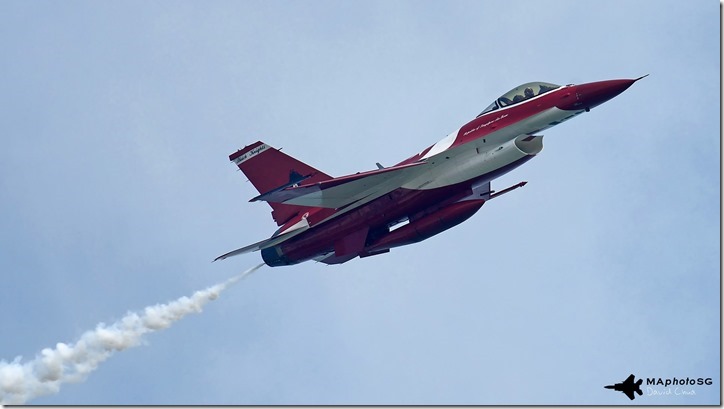 Black Knight 6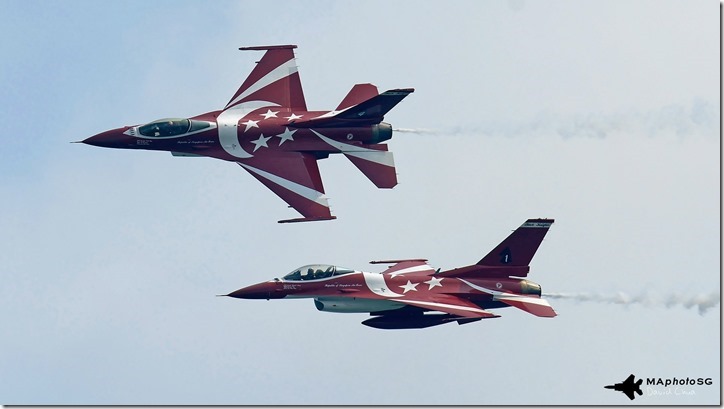 Black Knights 1 and 4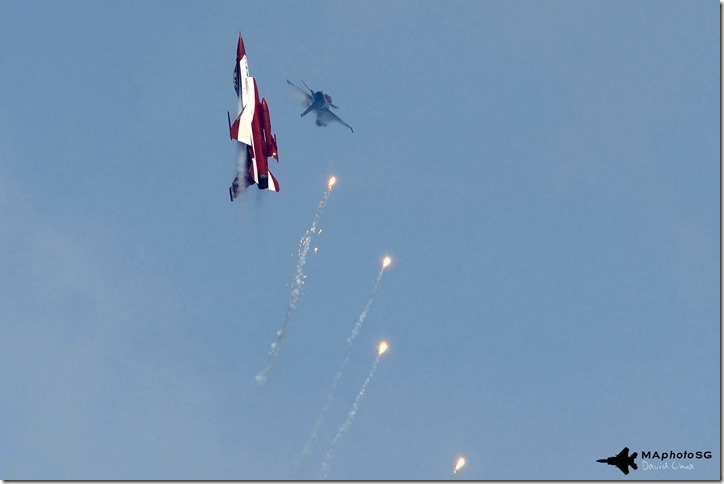 Flares for the Finale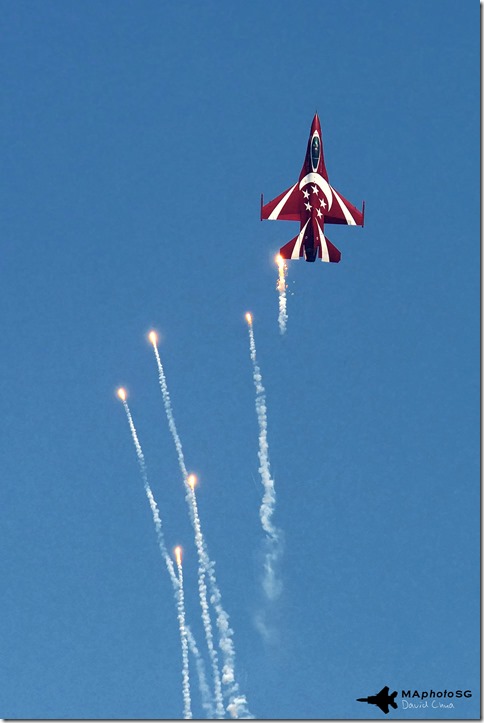 Flares for the Finale