Every year, the second Saturday of January is celebrated as Thailand's National Children's Day (Thai: Wan Dek). Established as a public holiday in 1955, it celebrates Thai children throughout the Kingdom with a host of activities, and creating an awareness about the children's significant role towards the development of the country. The Royal Thai Air Force (RTAF; Thai: Kong Thap Akat Thai) marks this day by organising Open Houses at most of its airbases, and the public and especially children are invited to attend. This year, MAphotoSG visited two RTAF bases on Wan Dek to have a firsthand look at the Open Houses.
Friday-Saturday, 11-12 January – Don Mueang RTAF Base
Located directly opposite Don Mueang International Airport's runways, this is one of the RTAF's main bases and houses Wing 6, which comprises of the transport, training and Royal Flight squadrons. As with previous years, this is a very popular Open House and is usually very heavily attended by both locals and foreigners.
On Friday, 11 January, at the invitation of the RTAF Public Relations Division, MAphotoSG was at the airbase to view the flying rehearsals and the arrivals of the various aircraft assets for the Open House. Flying rehearsals began at about 8am with a high-speed flypast of an F-16A Fighting Falcon, followed by a flight of three AU-23A Peacemakers trailing smoke in the colours of Thailand's national flag. A 40th Anniversary specially marked F-5E Tiger II brought the flying rehearsals to an end with a mock simulated dogfight against two F-16As.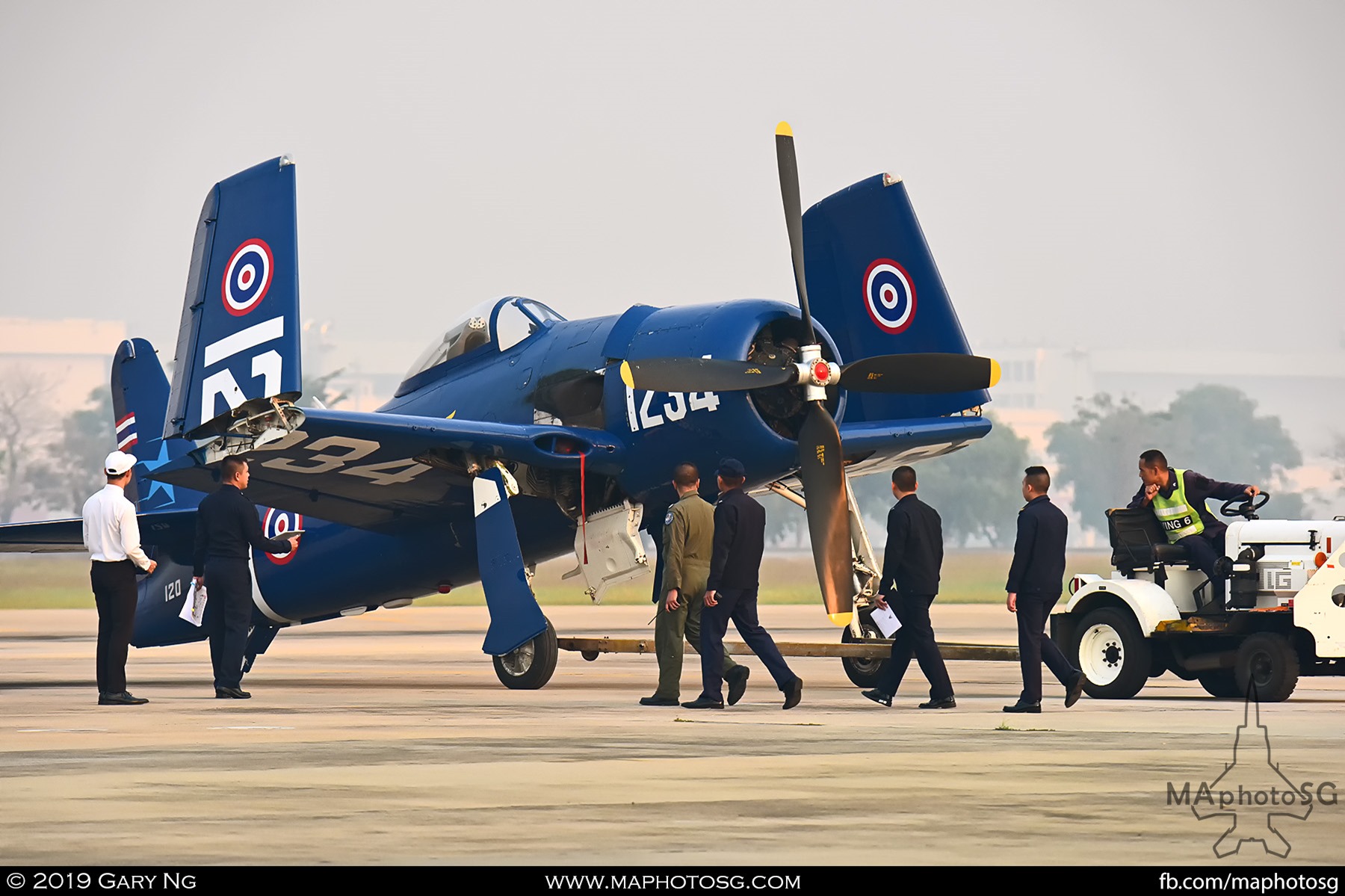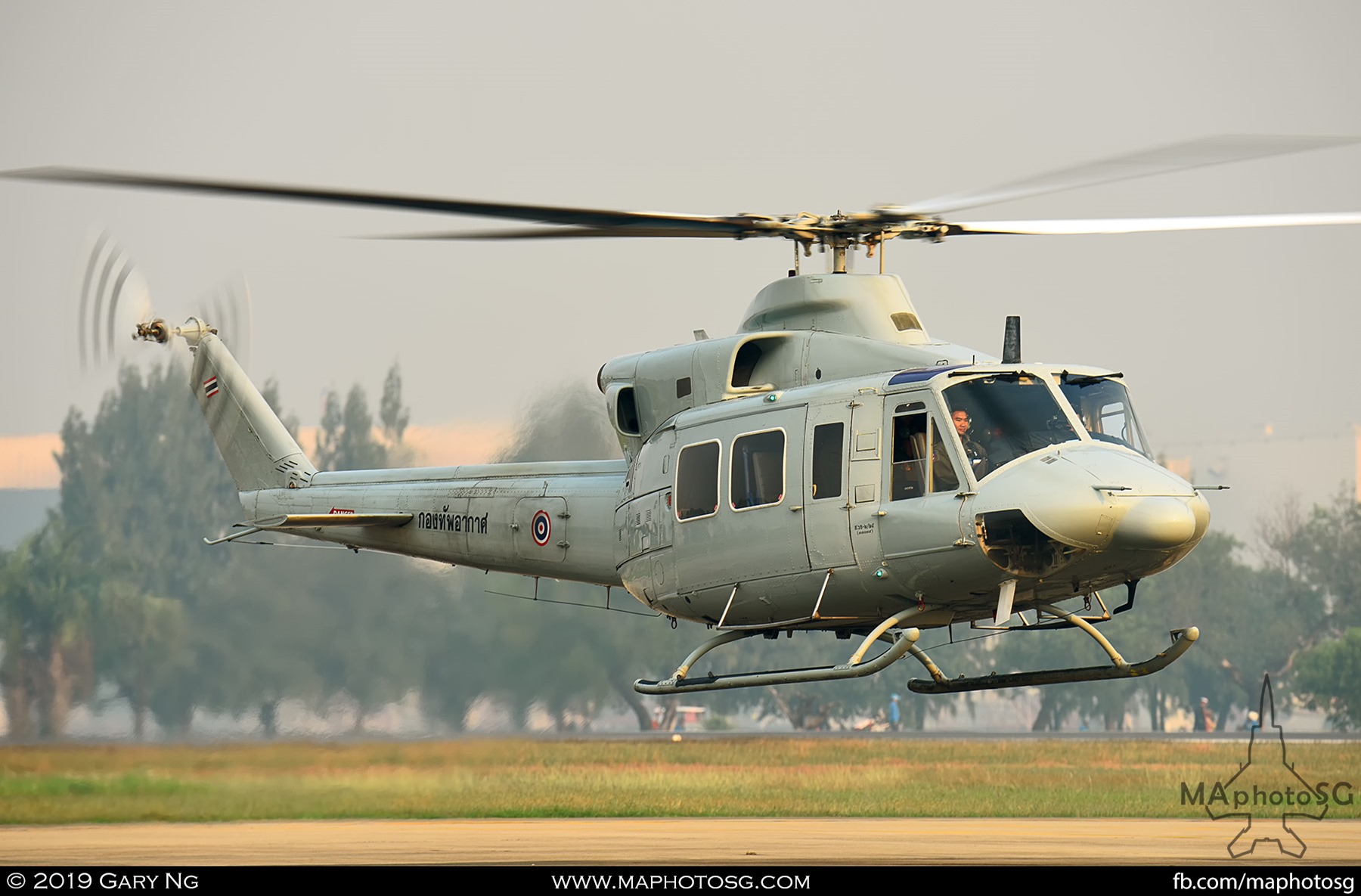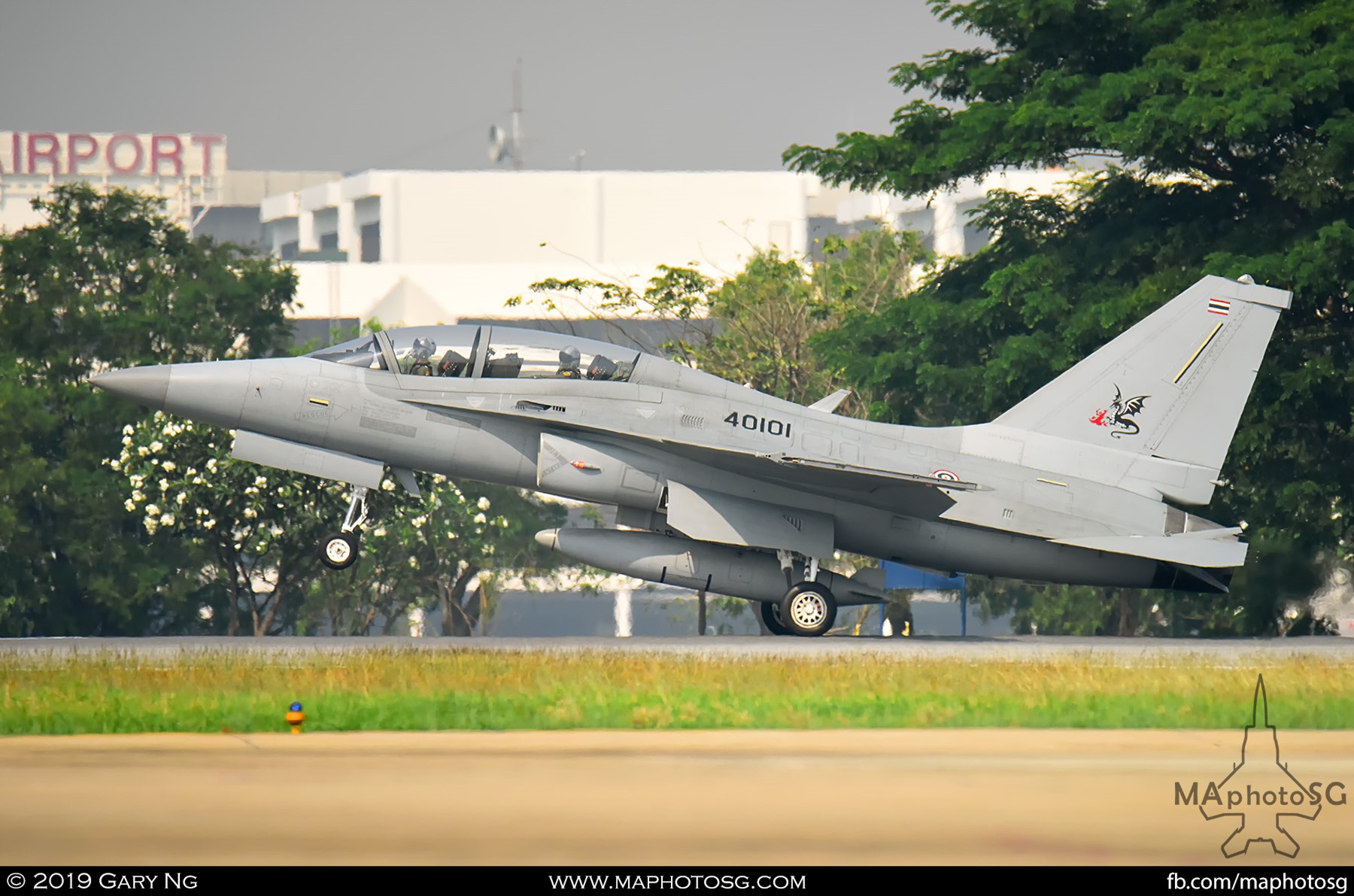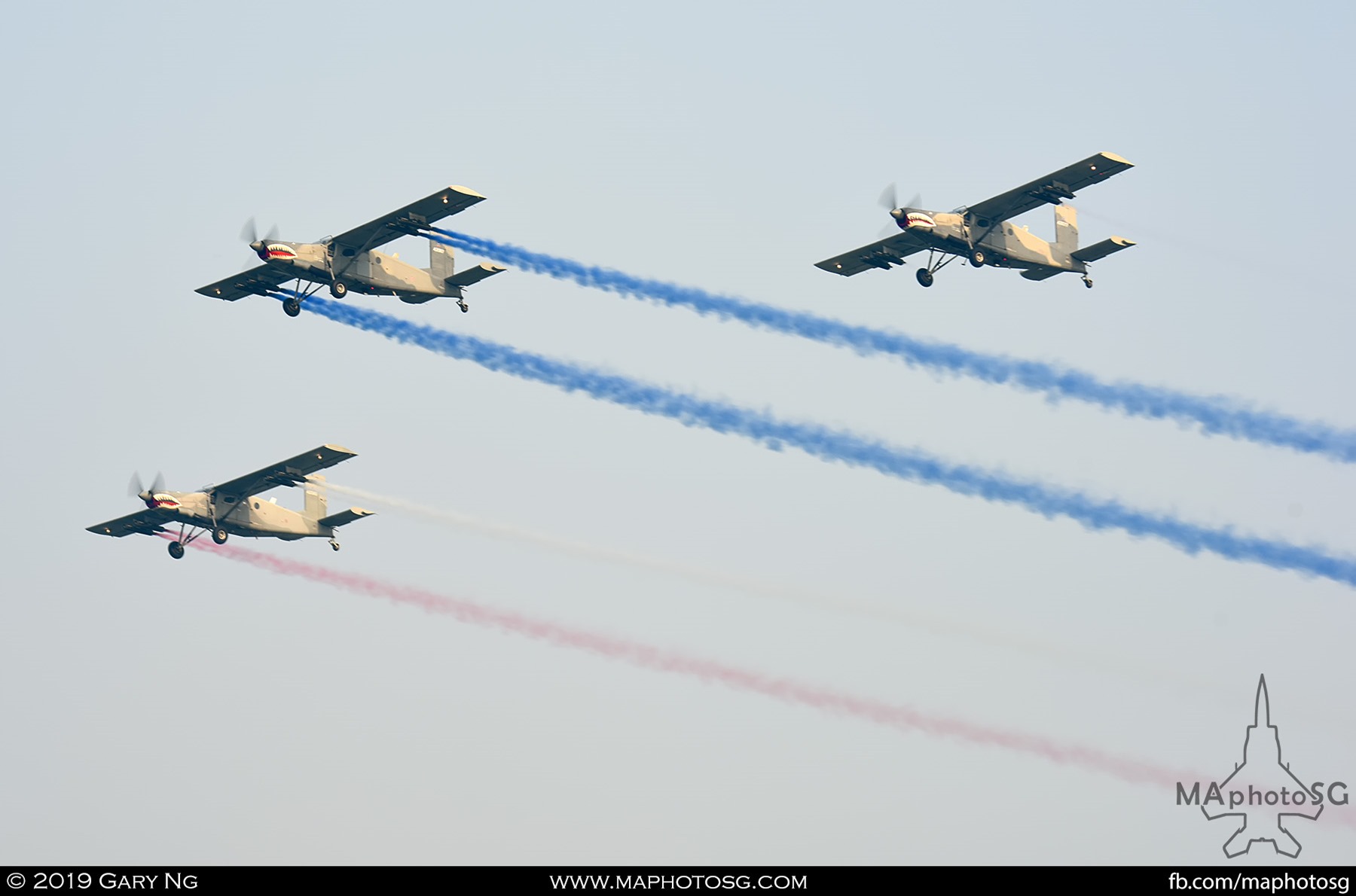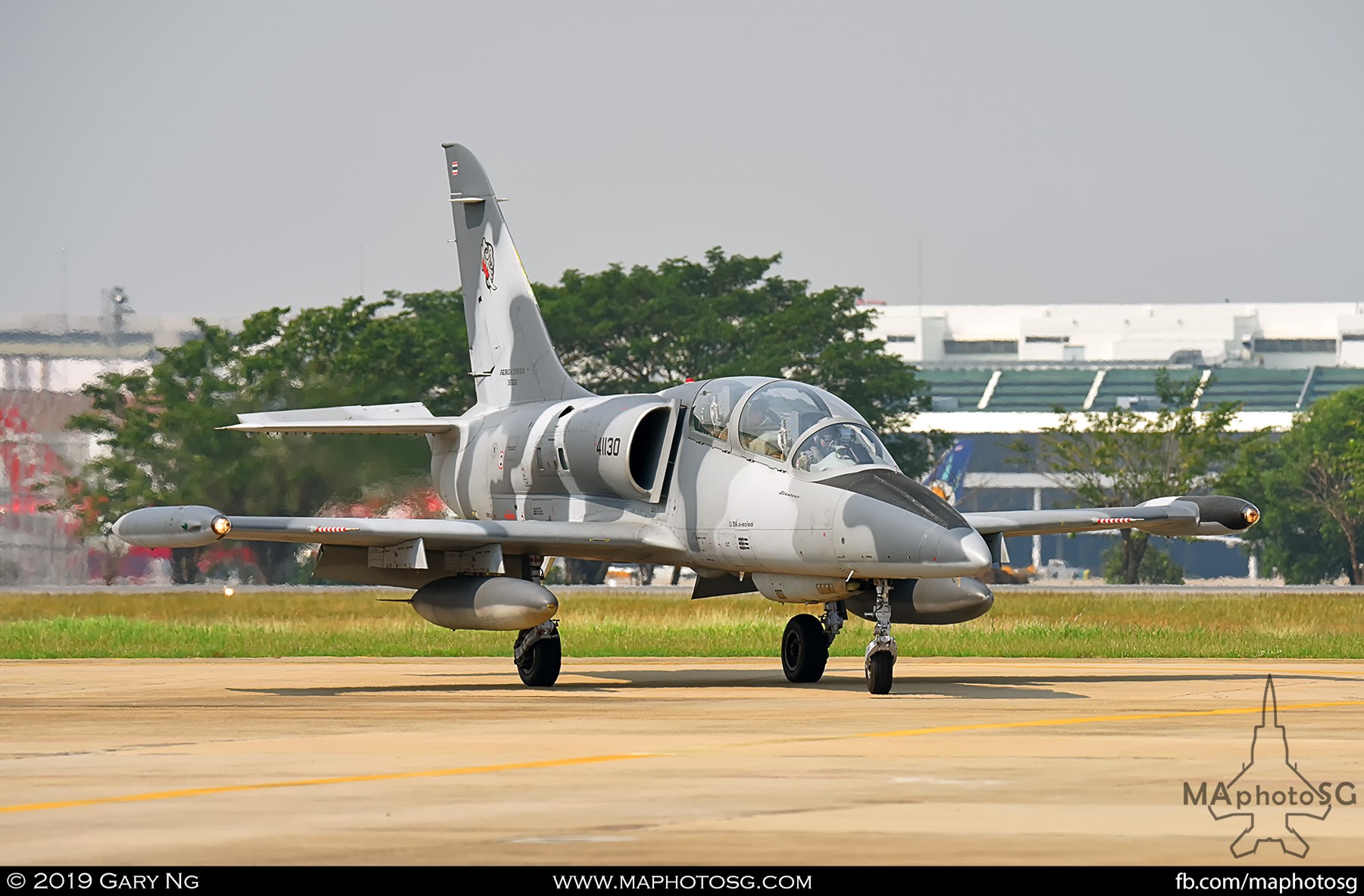 Throughout the first half of the day, various assets flew in from other RTAF bases into Don Mueang as they arrived to take up their positions on the static display area. This year's lineup included crowd favourites such as the JAS 39D Gripen, F-16B Block 15 Fighting Falcon, F-5E Tiger II, and the newest RTAF asset, the T-50TH Golden Eagle. Perennial favourites such as Tango Squadron's T-28D-5 Trojan, F8F-1B Bearcat, F-86F Sabre and T-33A Shooting Star were also present.
On Saturday, in addition to the rehearsed displays, an EC725 Caracal performed a mock Search and Rescue demonstration of a downed pilot, and the PC-9Ms and CT/4A Airtrainers also flew group aerobatics displays. An interesting aspect of the Don Mueang Open House is that in between the various events, the runways are still active, and scheduled commercial and civil aircraft still takeoff and land as planned, much to the delight of the spectators, especially plane spotters.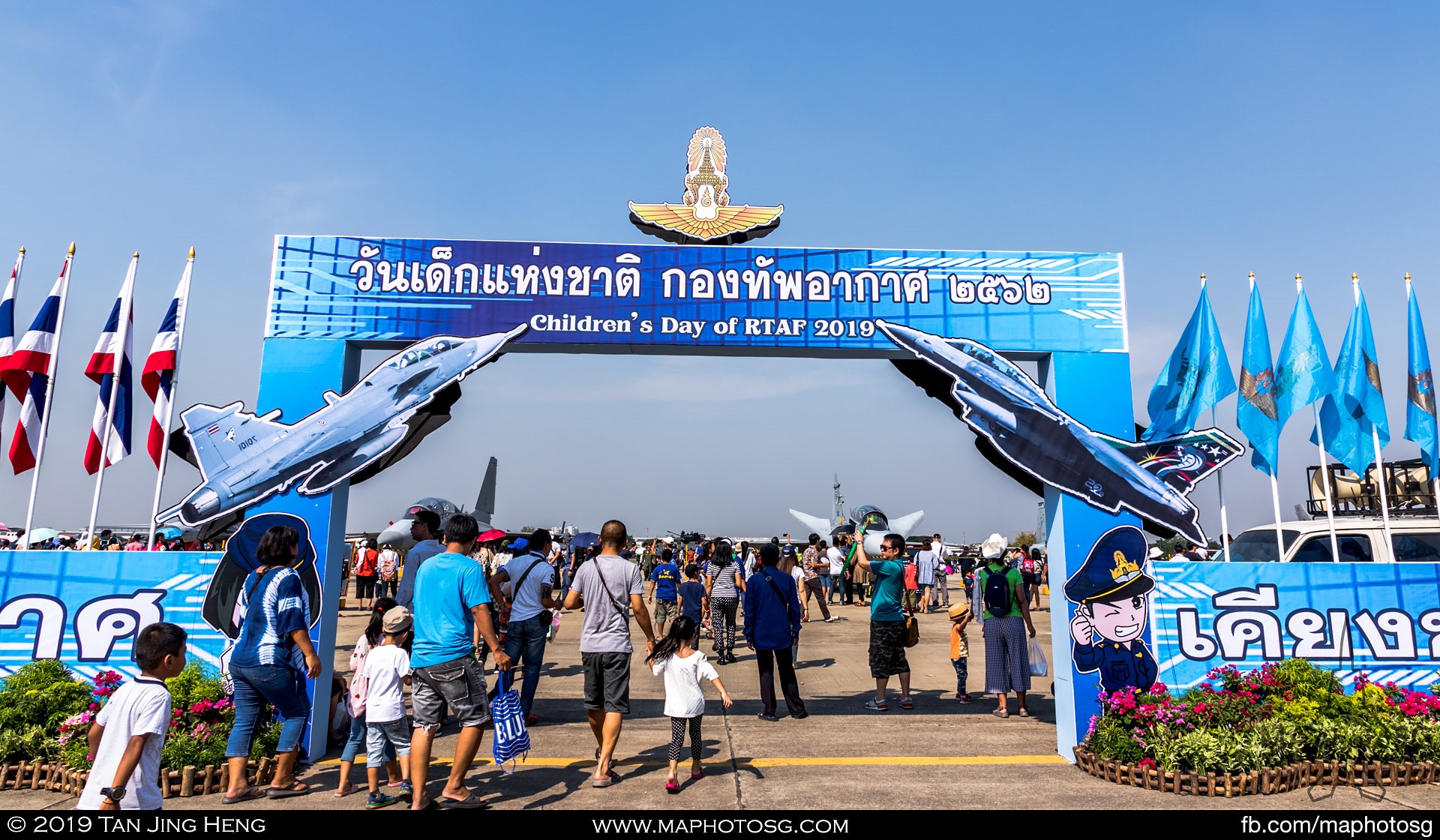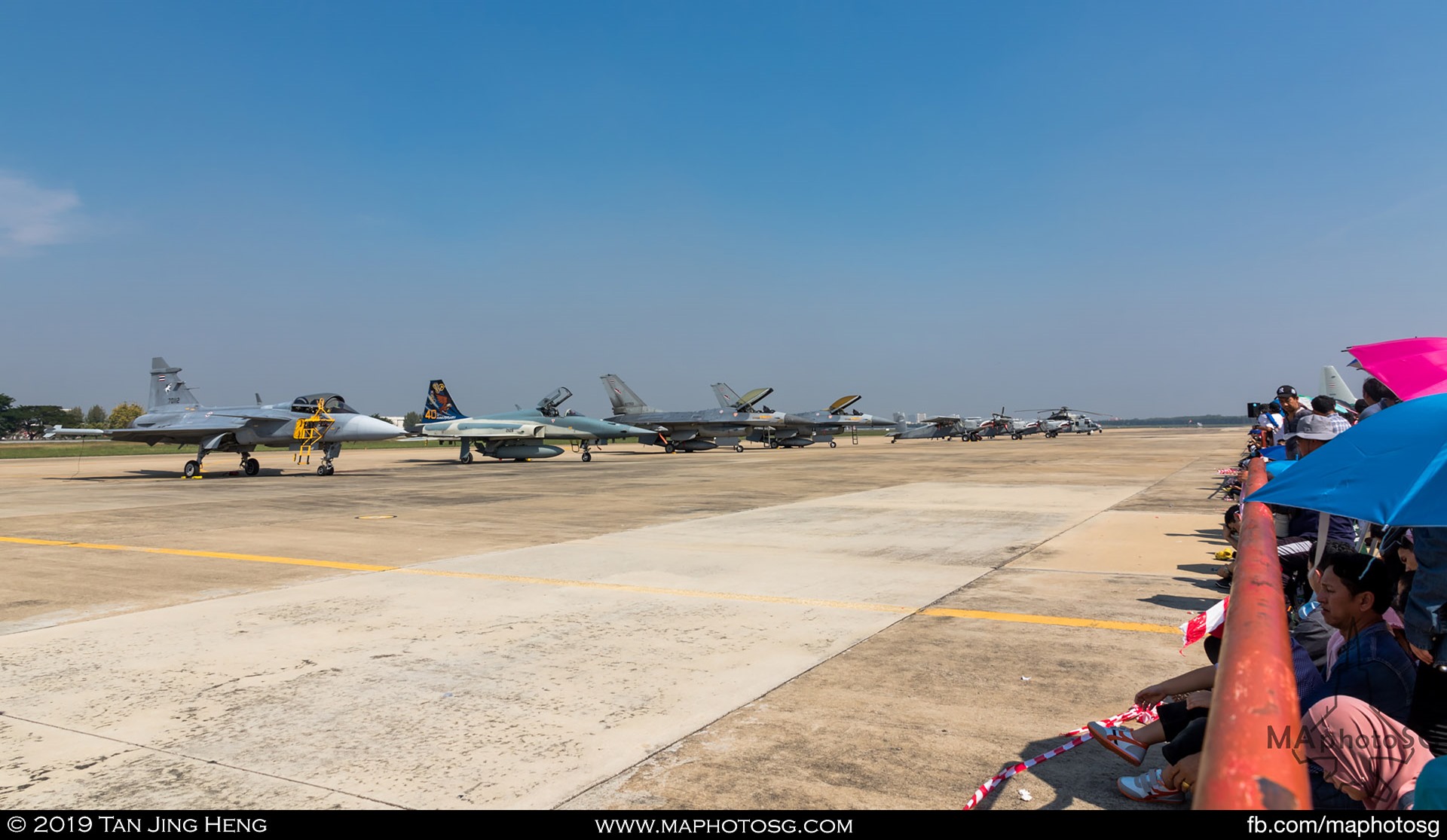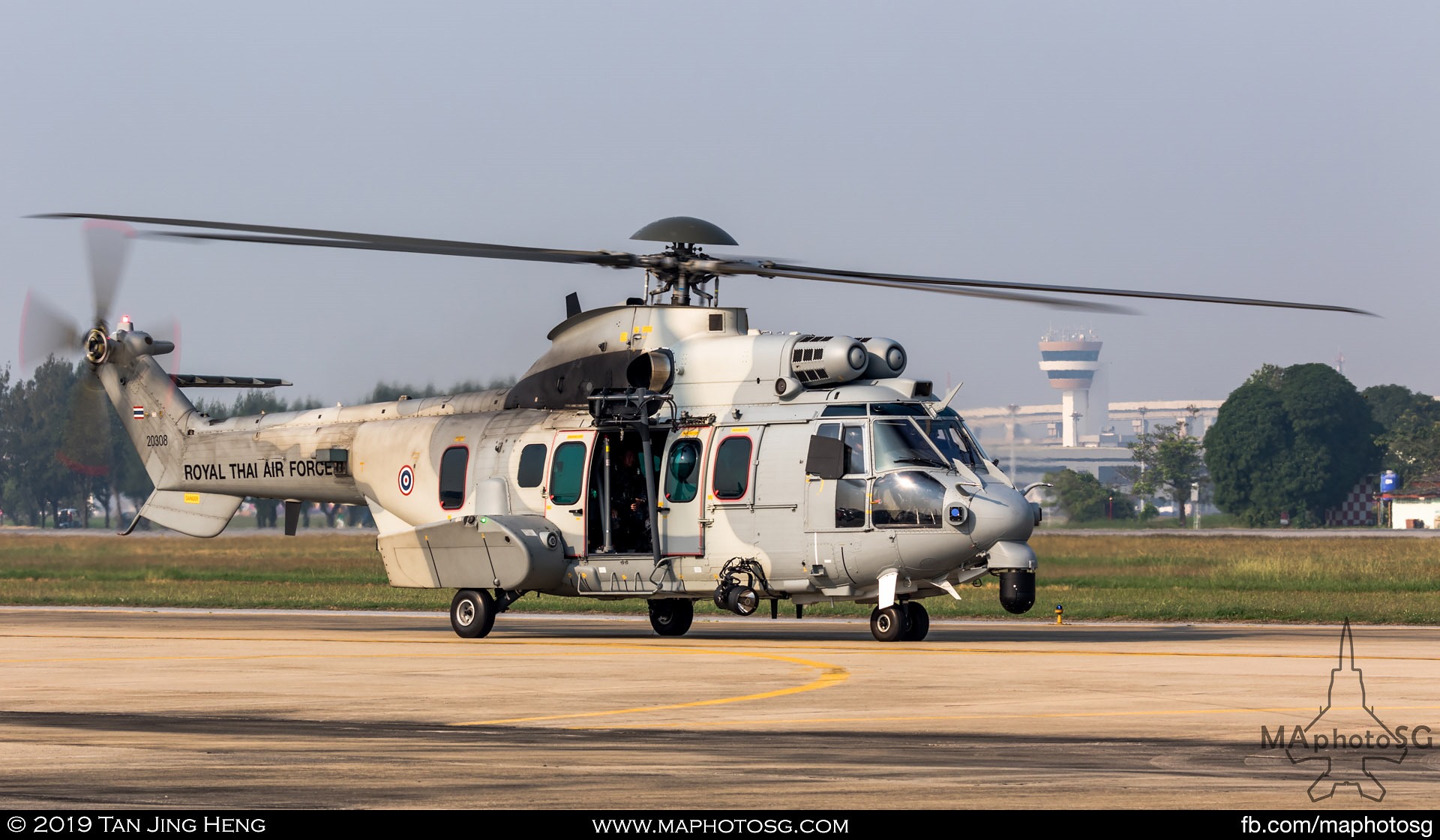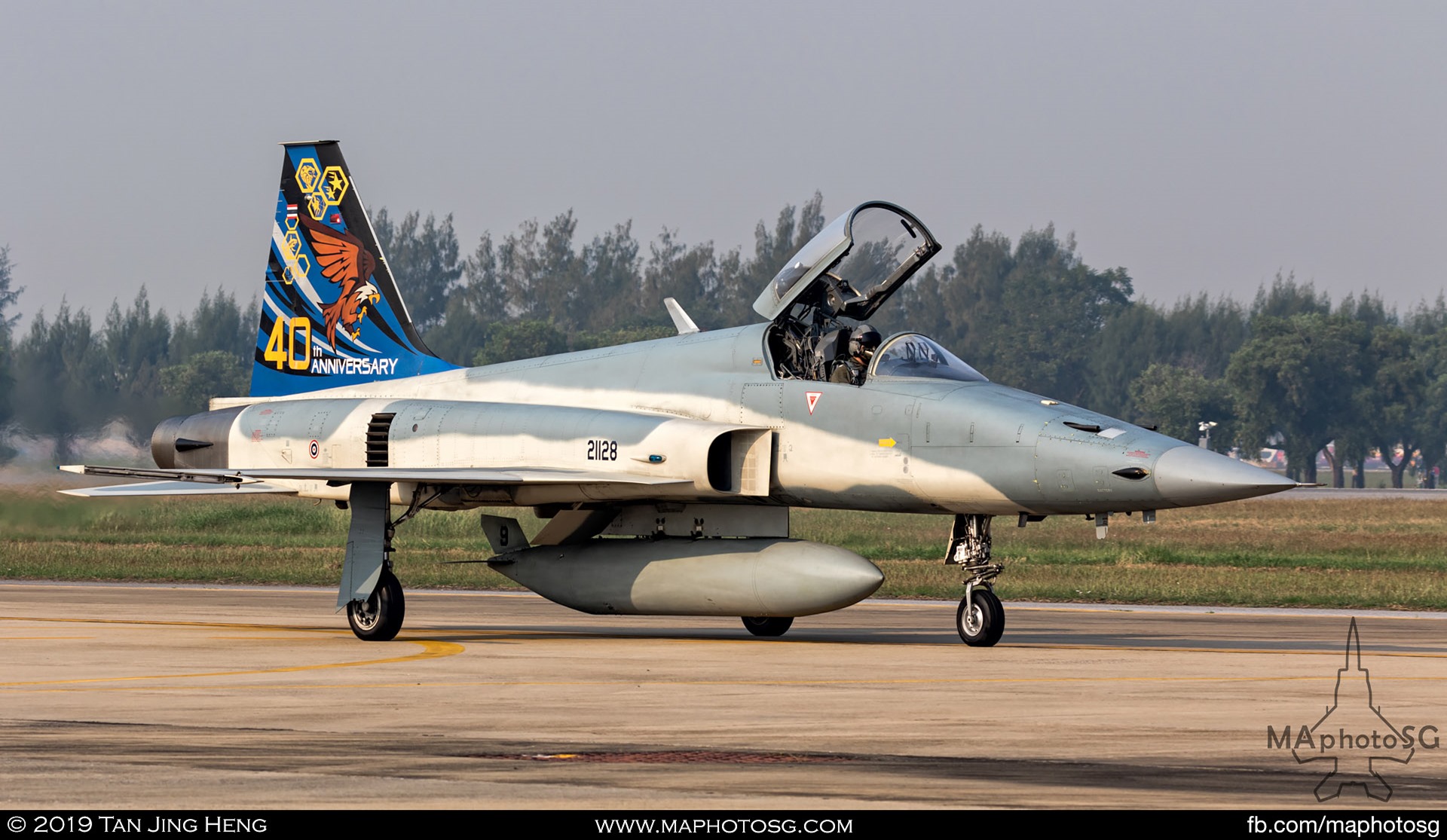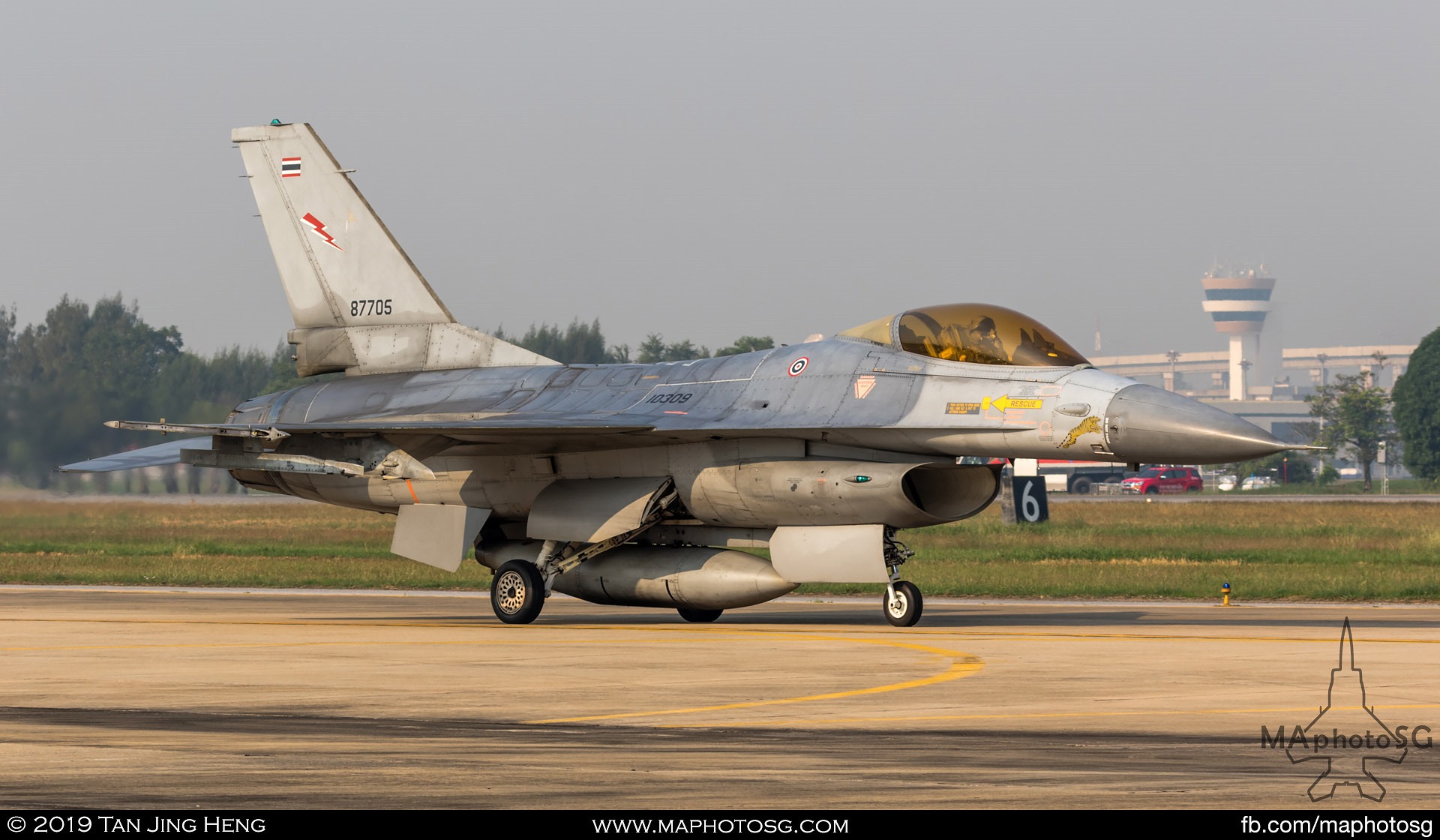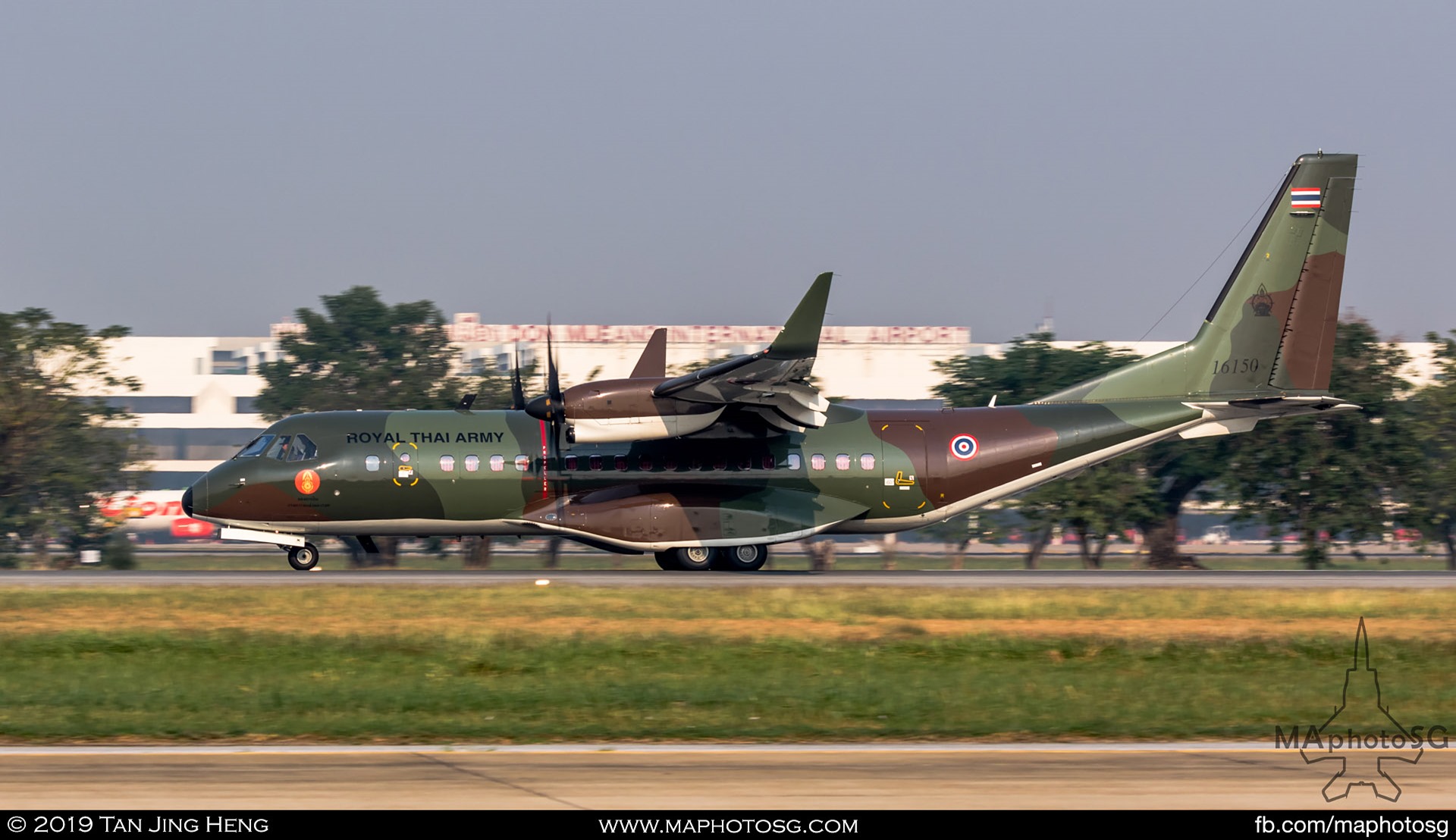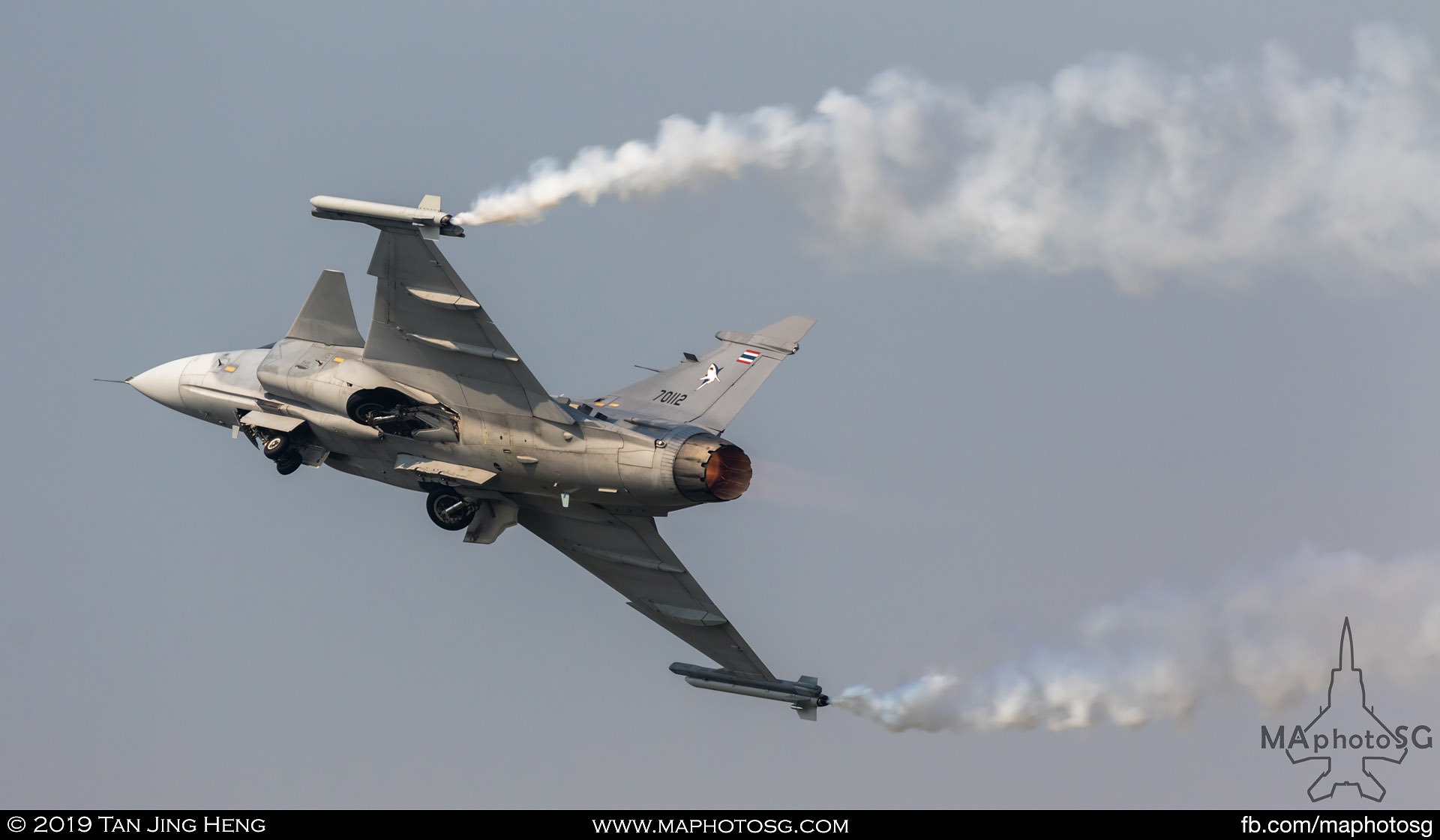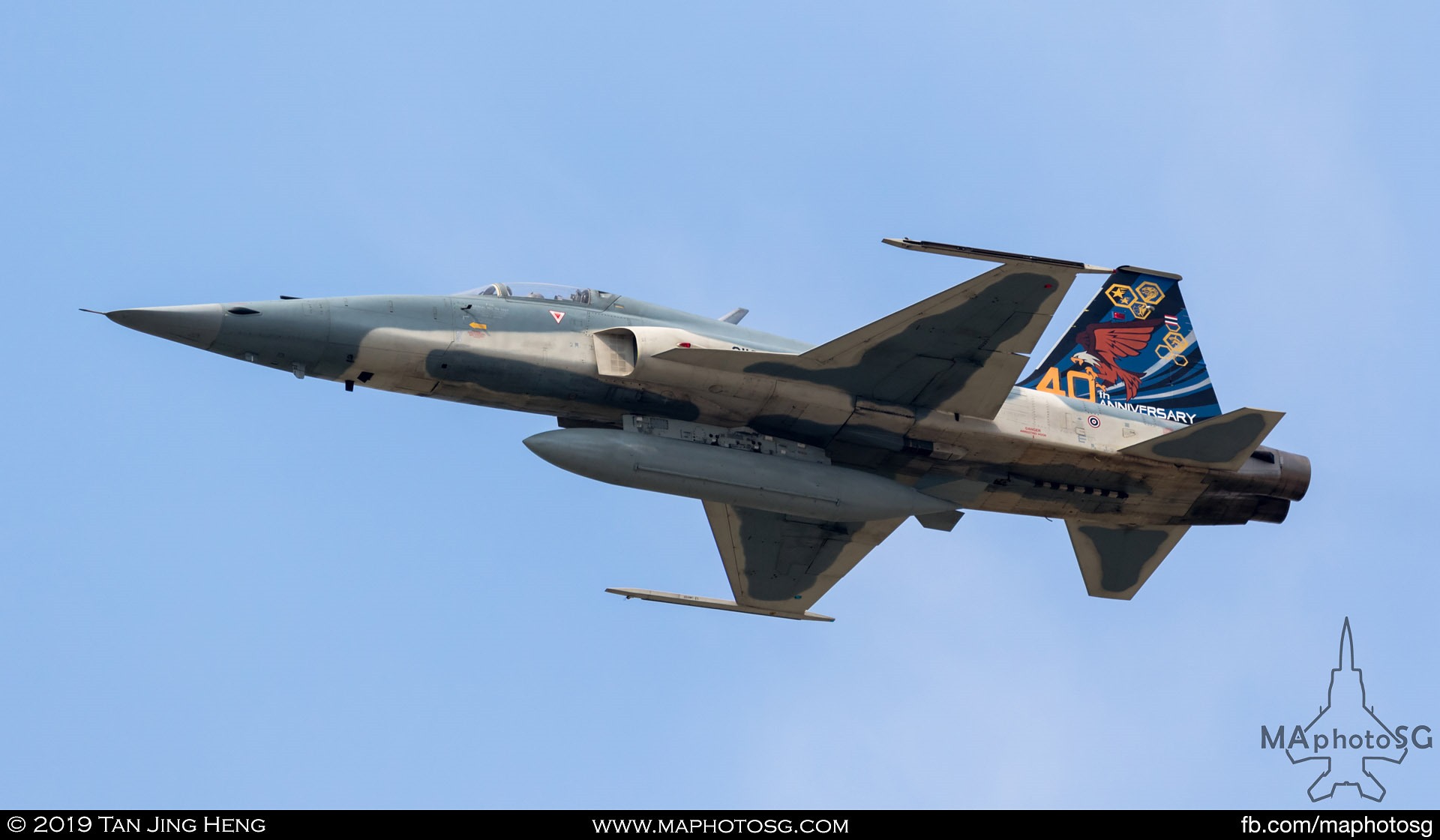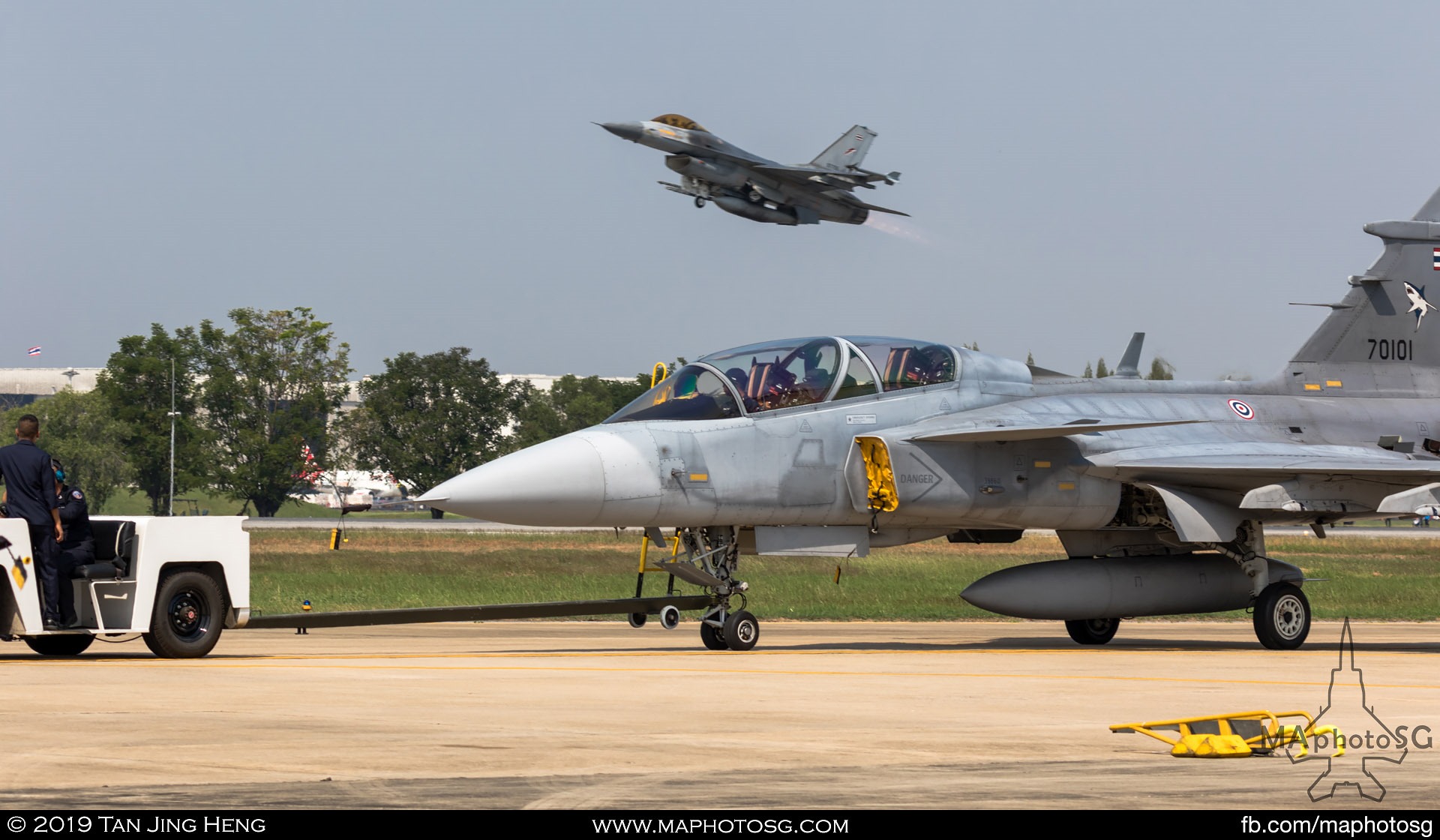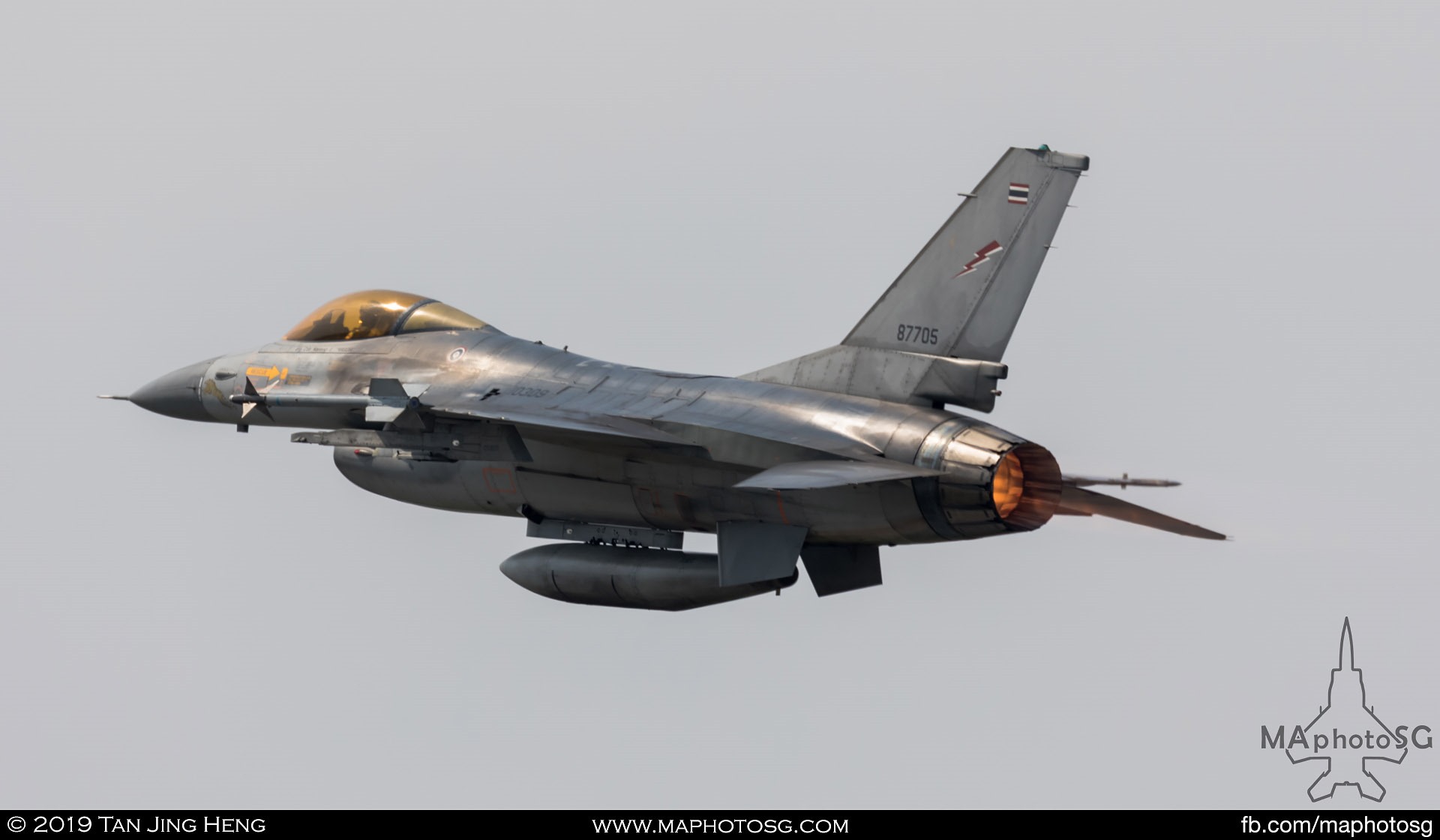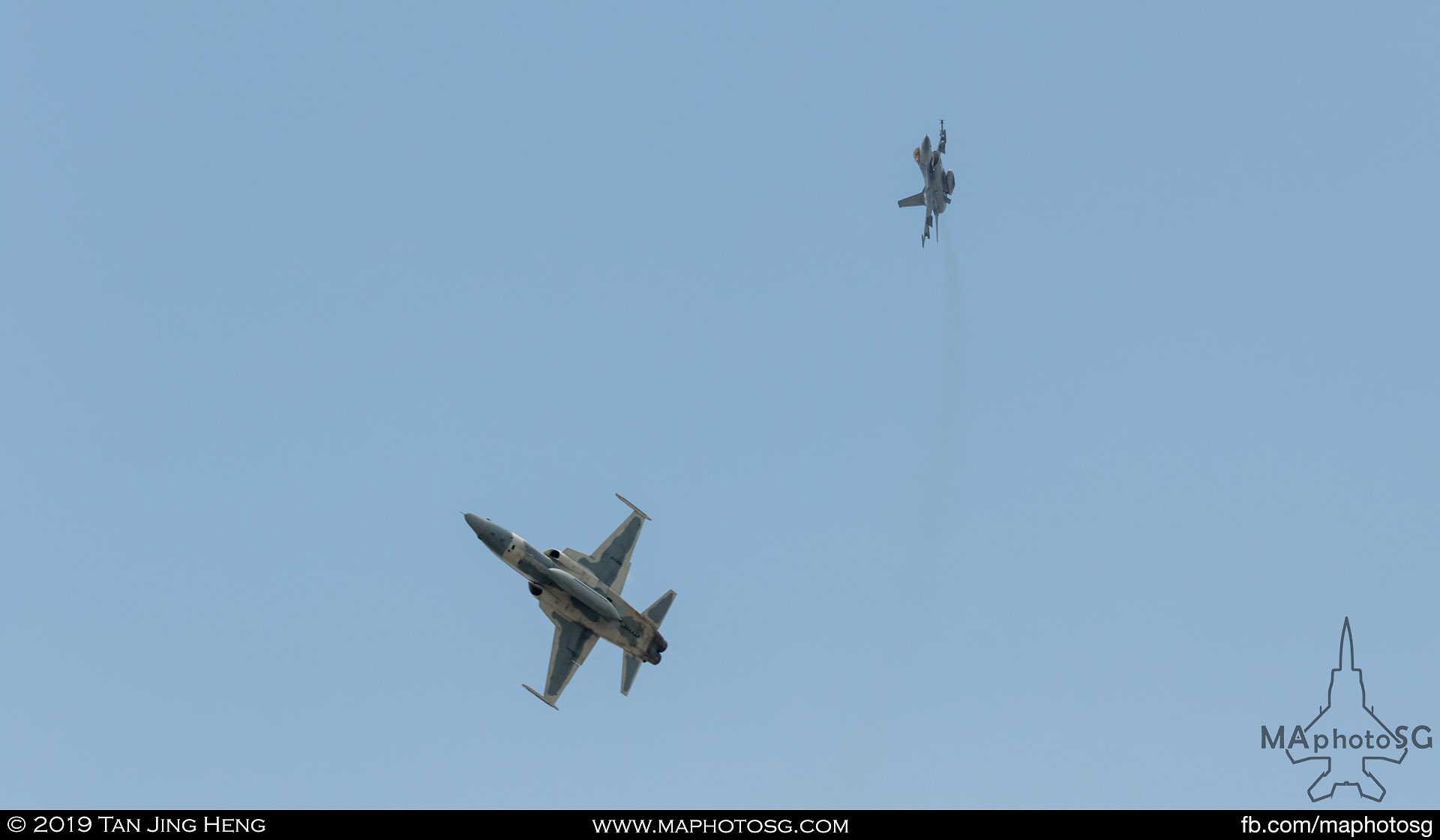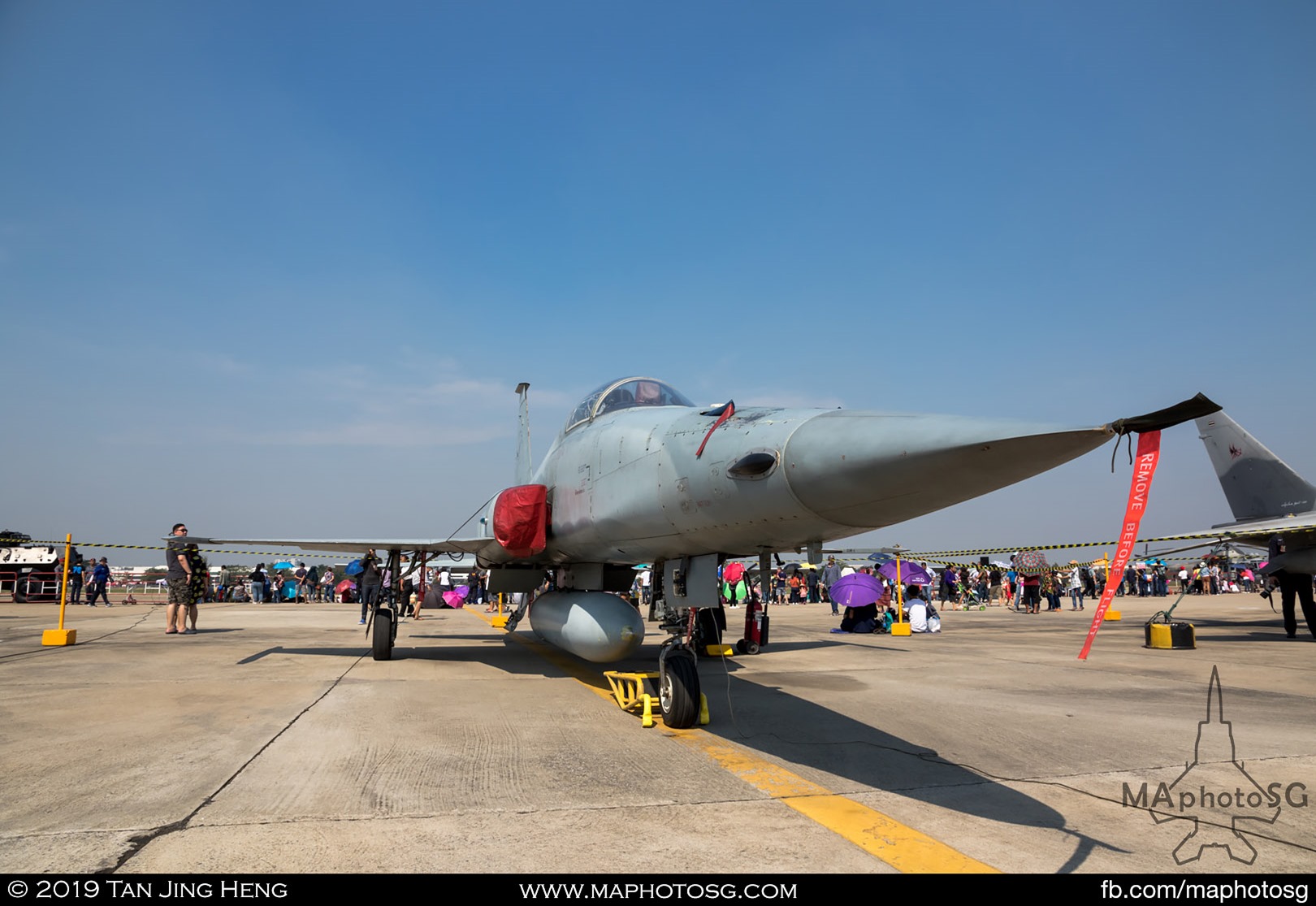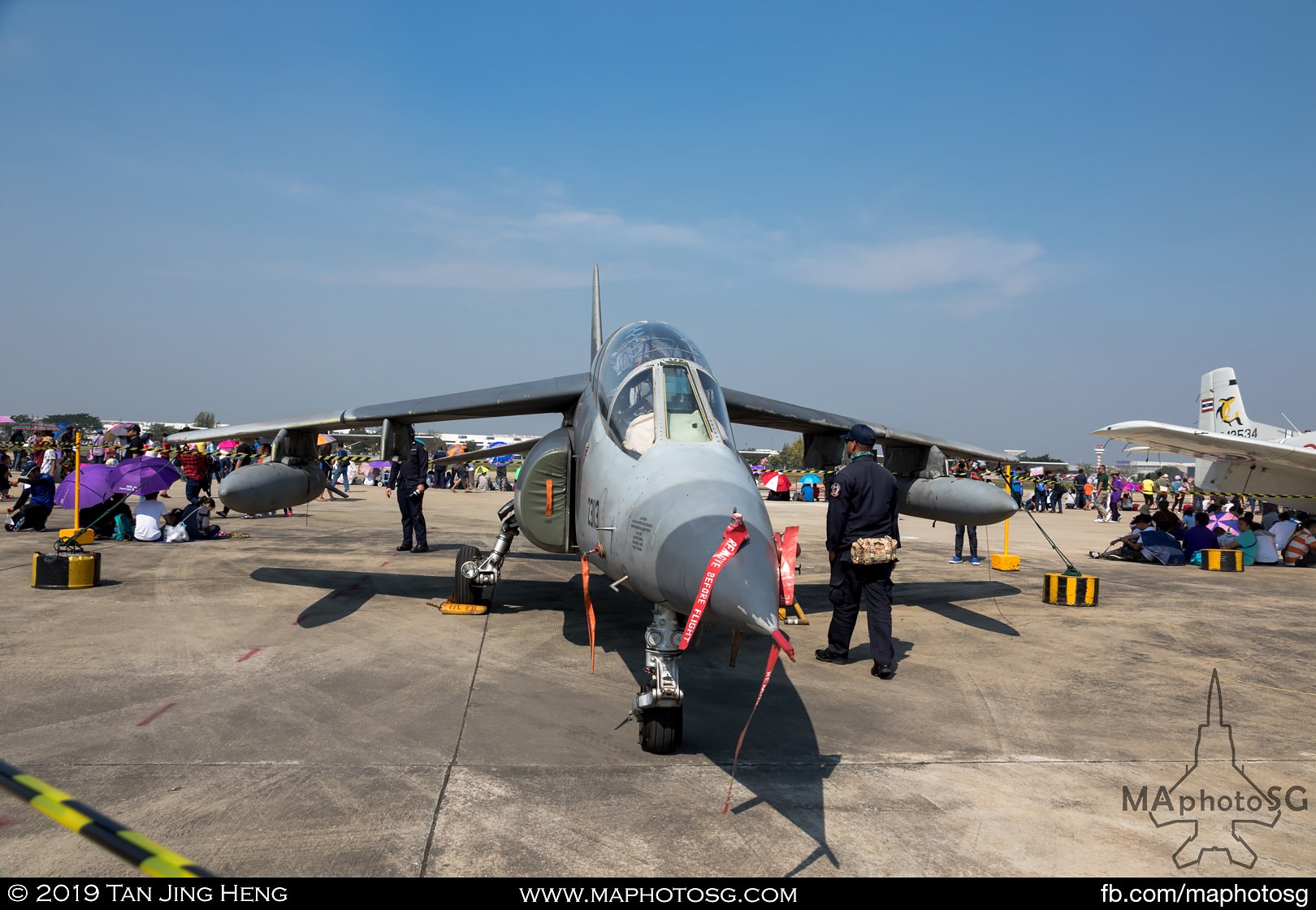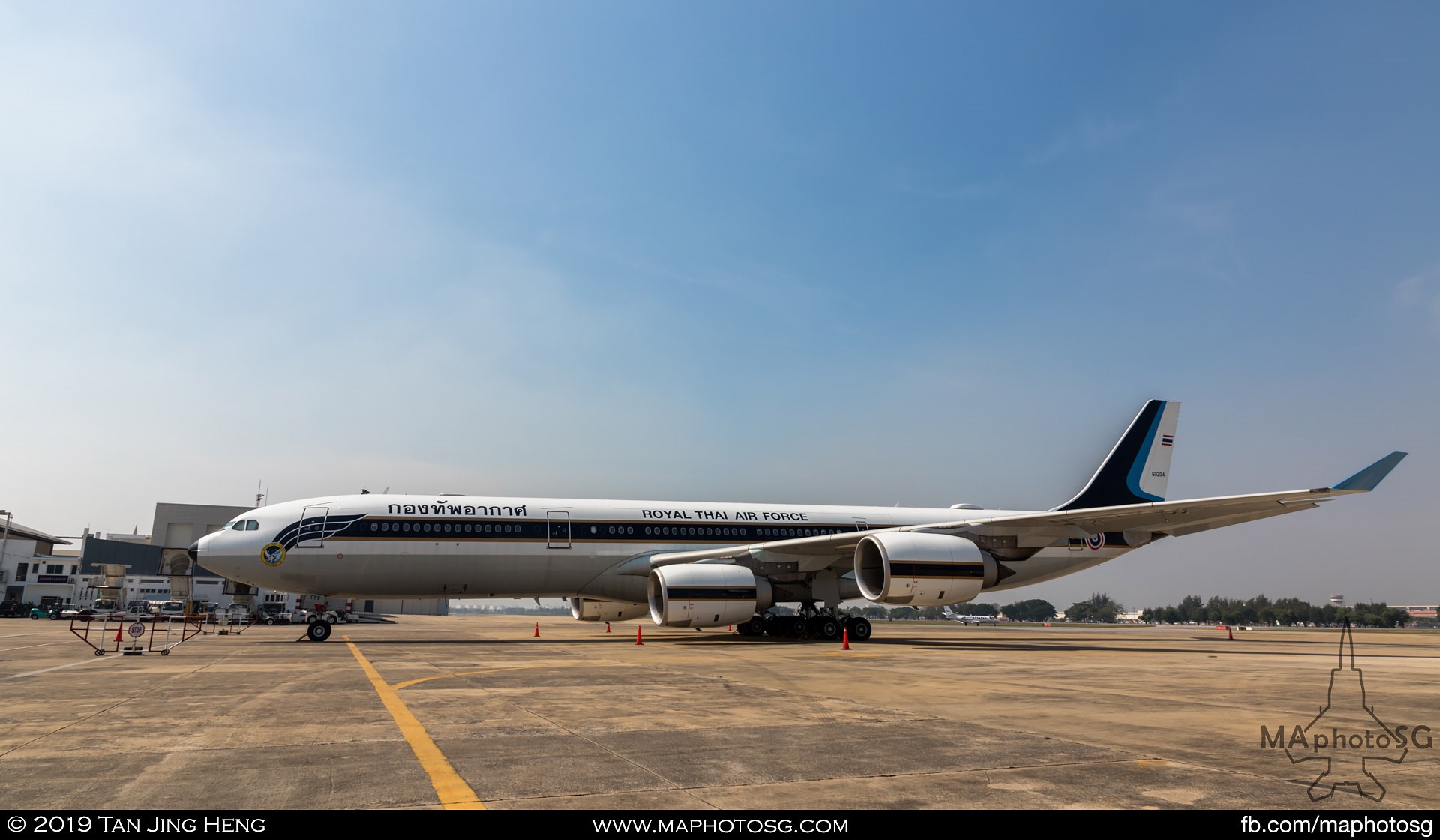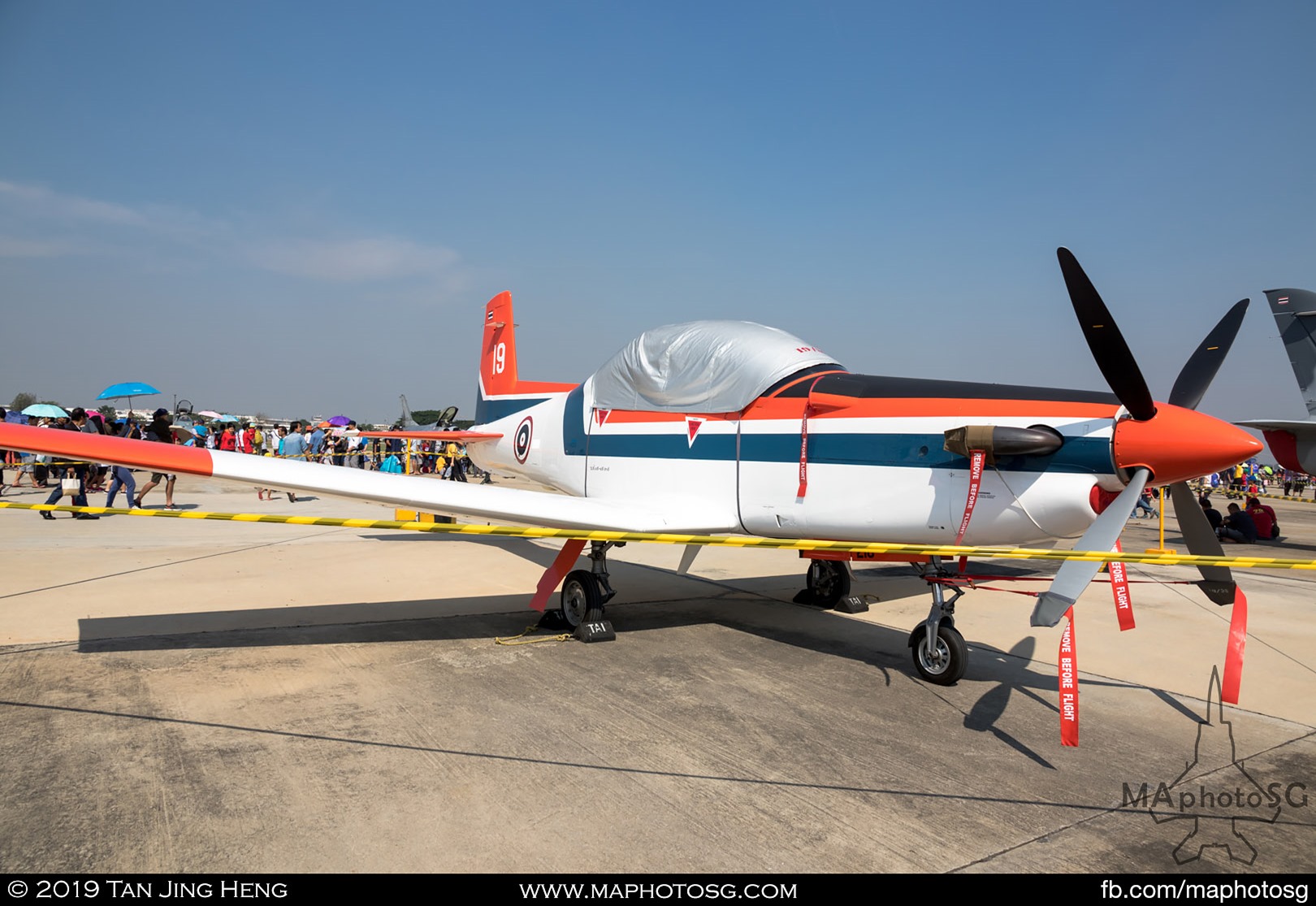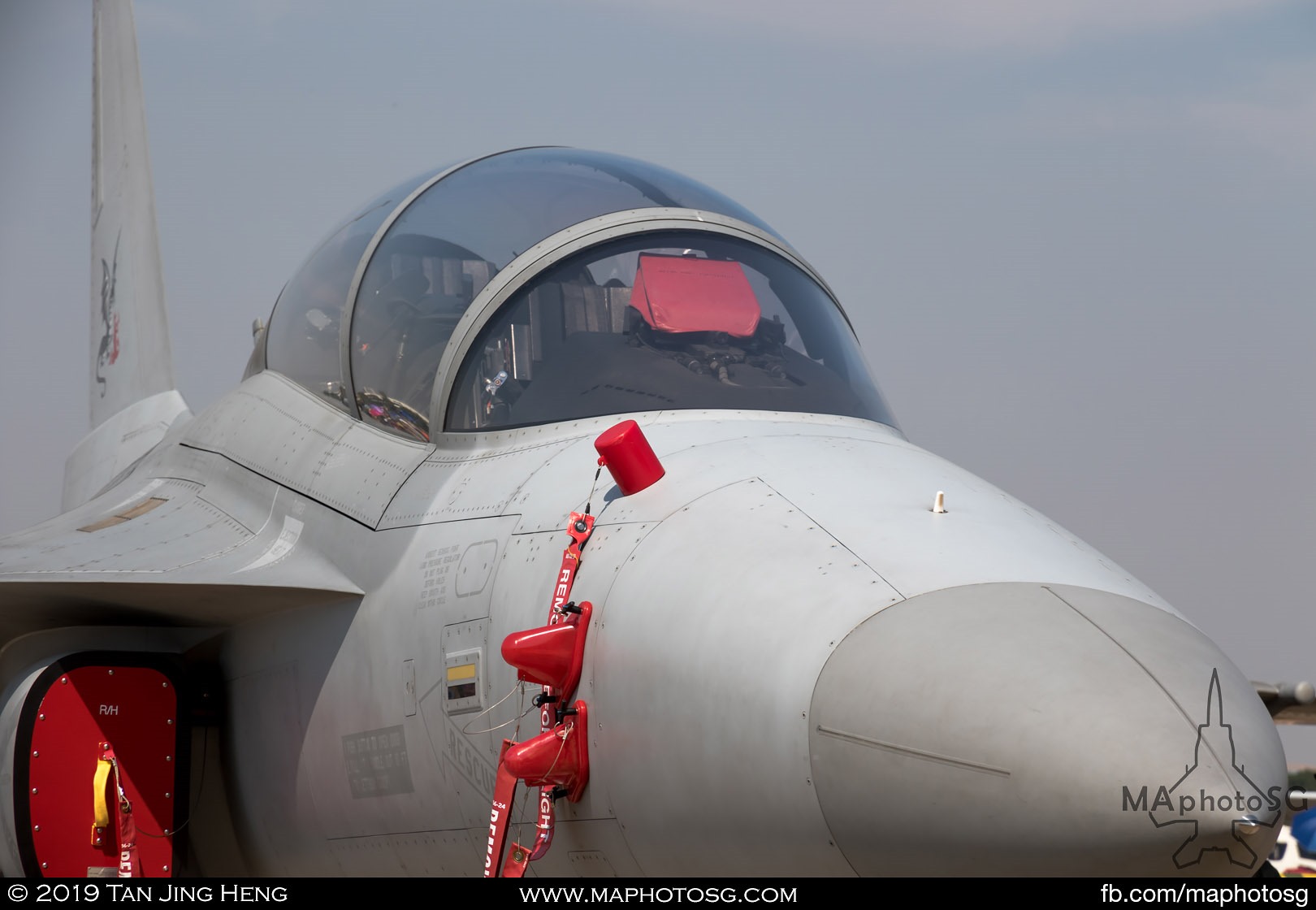 Saturday 12 January – Takhli RTAF Base
Located about 200km north of Bangkok, Takhli RTAF Base is about a 2.5 hour drive, and it houses Wing 4, which comprise light attack and fighter squadrons. While the static display is on a much smaller scale compared to Don Mueang, the absence of any high-rise structures around the airbase allows the flying display to be much more dynamic in terms of speed and altitude.
A single F-16B Fighting Falcon took off and then performed a high-speed flypast at for the Open House opening ceremony. Starting off the flying display for the day, it performed a series of turns and mock strafing runs, while an anti-aircraft battery on the ground fired blanks at it. Meanwhile, two F-16As and an F-16B were already on the flightline, which was conveniently located right in front of the spectators. The three aircraft then took off and performed a mock dogfight display, complete with mock strafing runs and pyrotechnic explosions on the ground.
The next display featured a UH-1H Huey from Wing 2, from which five freefallers jumped out for a freefall display which was very well received by the crowd. Rounding off the morning display session was a single T-50TH Golden Eagle making its first public performance.
After the noon break, the flying display resumed with a display by a DA42 MPP, followed by two F-16As performing a mock strafing run on the airbase. Next was a combined T-50TH and F-16B mock dogfight display, with each aircraft taking turns at being both hunter and prey. Rounding off the day's performance, the UH-1H and freefallers made their final jump display before the Open House concluded at 1400 hours.
At around 1430 hours, three AU-23A Peacemakers performed a flypast over Takhli RTAF Base as the day's event ended for all.