As part of the Asia-Pacific & Middle East Tour 2016, the Red Arrows performed a display over Epsom College in Malaysia (ECiM) on 17 Oct, and the Editor of MAphotoSG was invited by the British High Commission Kuala Lumpur to attend the display. Located in the Bandar Enstek township in Negri Sembilan, the college lies not far from the Sepang International Circuit and Kuala Lumpur International Airport.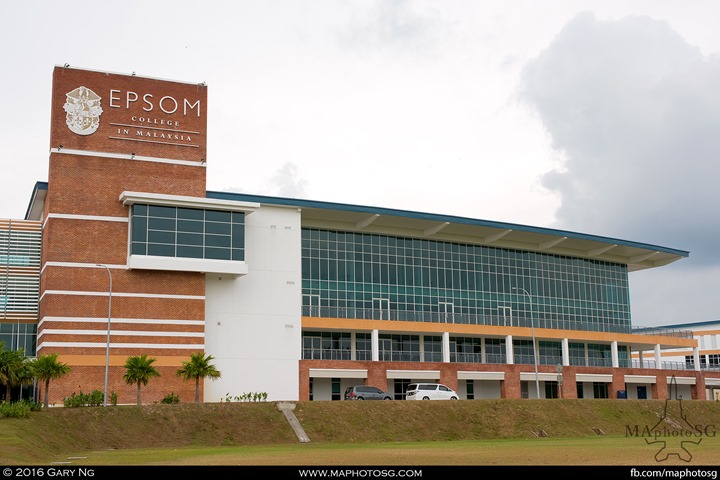 Before the display proper, invited guests were given a presentation by the Officer Commanding Red Arrows, Wing Commander Martin Higgins. The presentation provided a detailed look at the structure of the Red Arrows team and squadron, and their selection process for new members. It also showcases how the Red Arrows practise and perfect their display routines in order to thrill their audiences.
Officer Commanding Red Arrows, Wing Commander Martin Higgins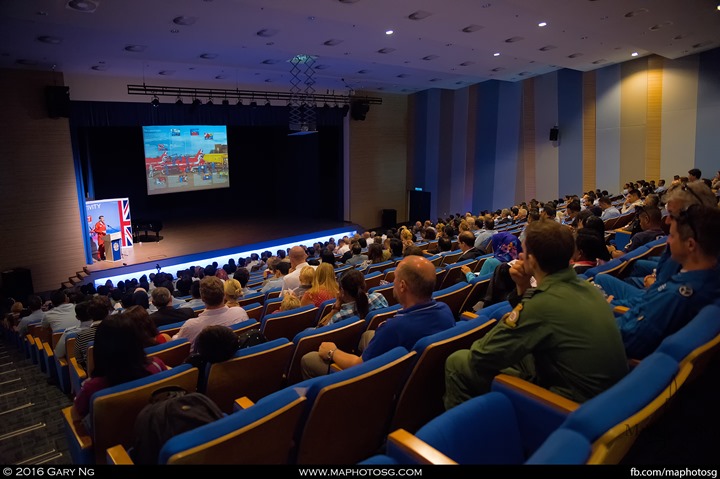 After the presentation, the guests were ushered to the rubgy pitch where, along with the students, the eagerly awaited display was to be held in the skies over the college. With commentary by the Red Arrows Supervisor, Squadron Leader Mike Ling, the aircraft made their entrance at 2pm. Due to cloud cover between 6000 and 2500 feet, the Red Arrows performed a rolling display routine, which ensured that visibilty could be maintained safely at all times.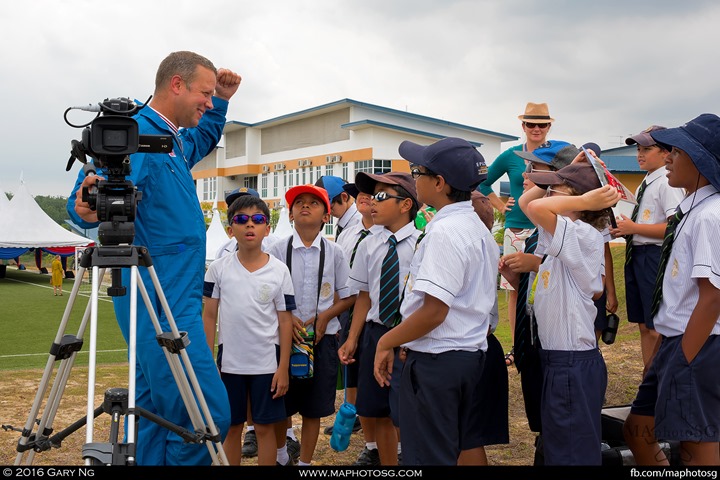 Circus 10, Corporal Steve Buckley, answers questions from the students before the display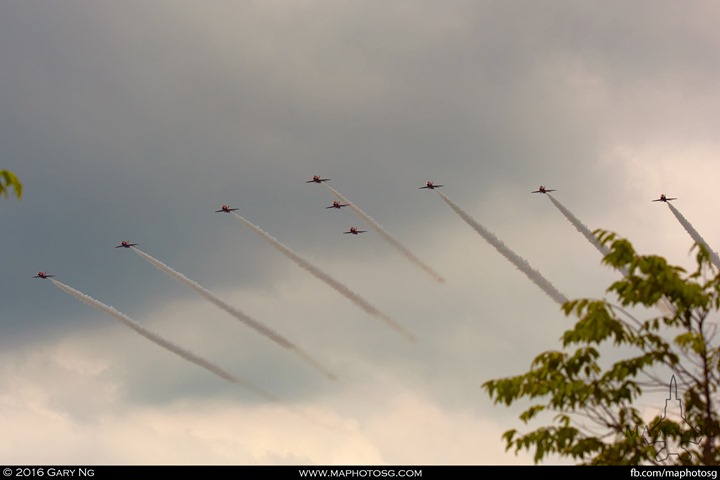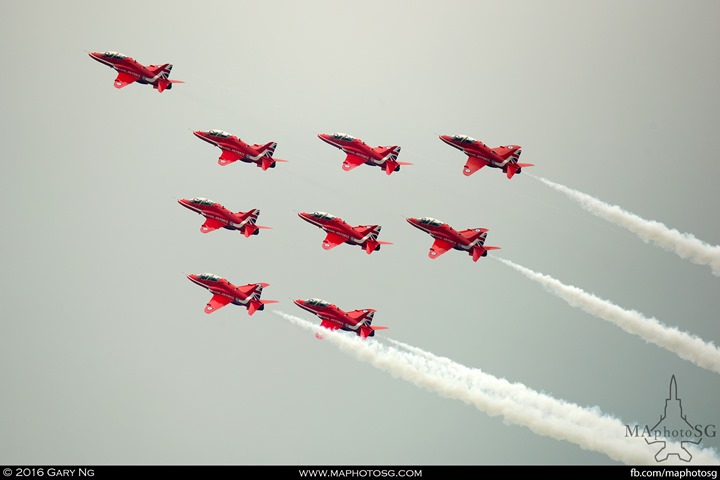 The team transitioned through a series of formation flypasts and rolls, such as the Shuttle, Apollo and Typhoon. Moving through slightly more complicated manuevers such as the Tornado and Gypo Break, the team split into the main team and Synchro Pair. Included in the second half of the display were manuevers such as the Revolution, Twister, Opposition Barrel and Carousel. The team brought the display to an end with the Vixen Break, which brought out an appreciative round of applause from the audience.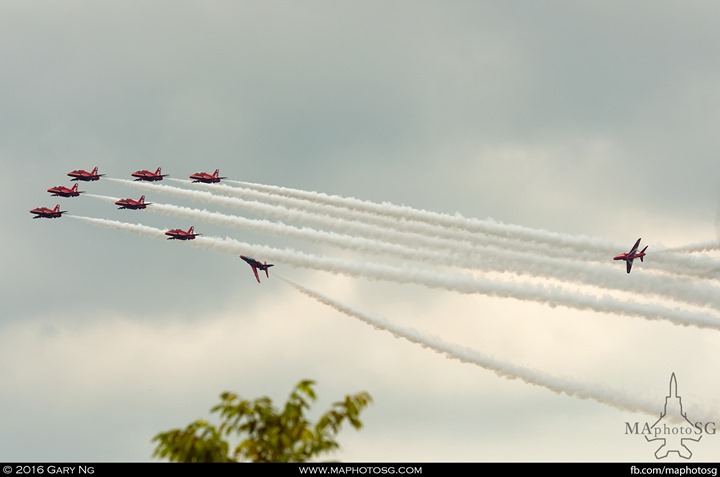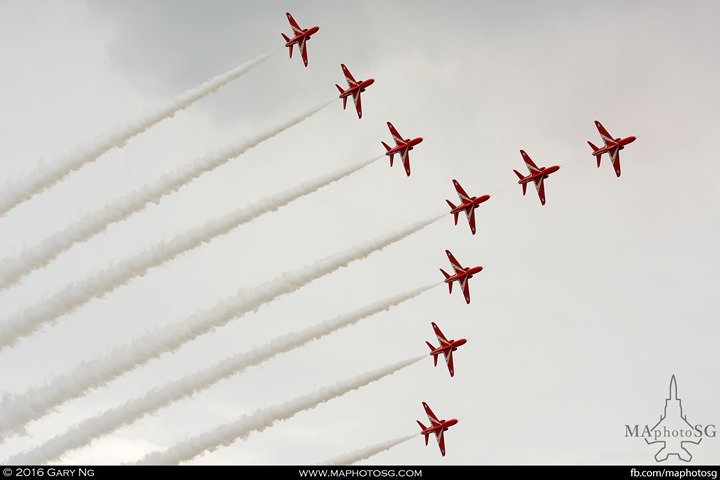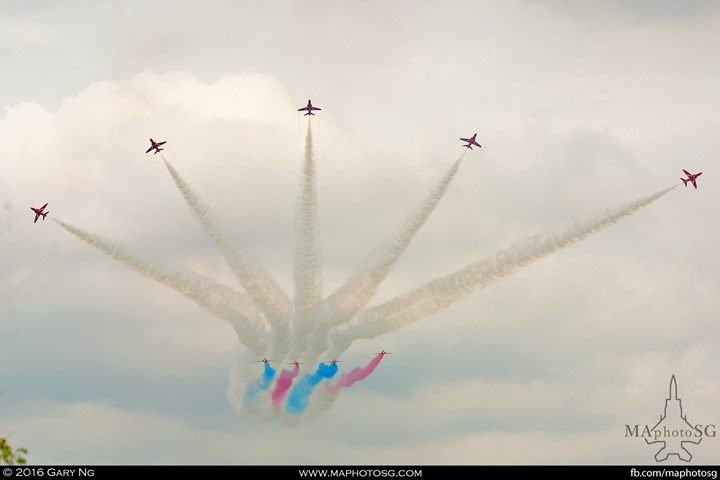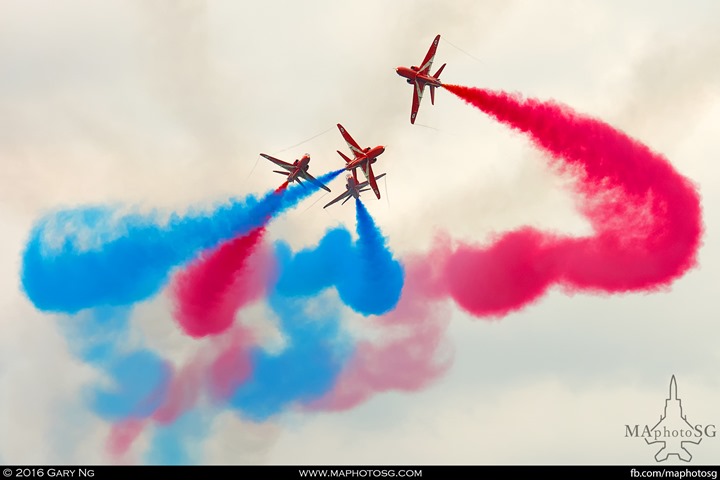 Despite the low thick clouds and slightly overcast skies, the Red Arrows still put on a wonderful performance as befitting one of the best aerobatic teams in the world.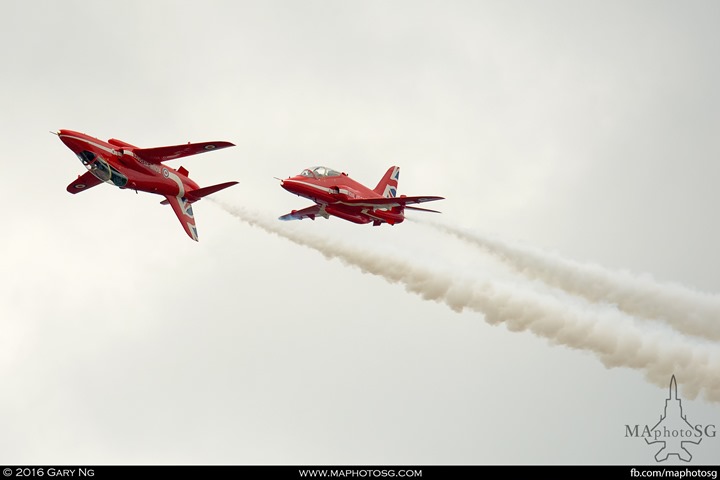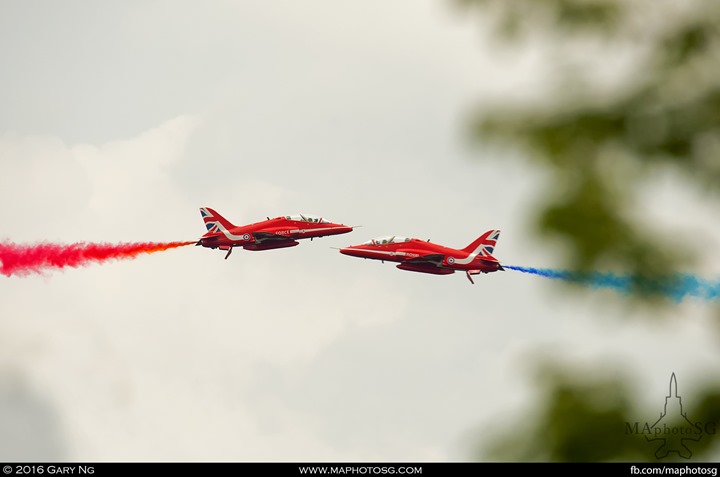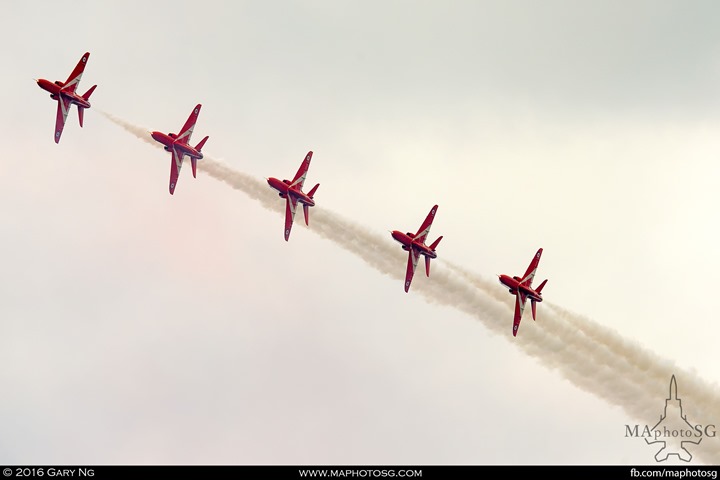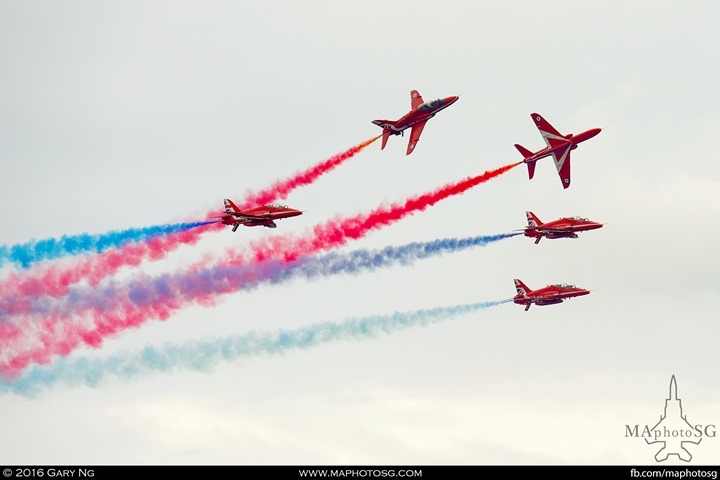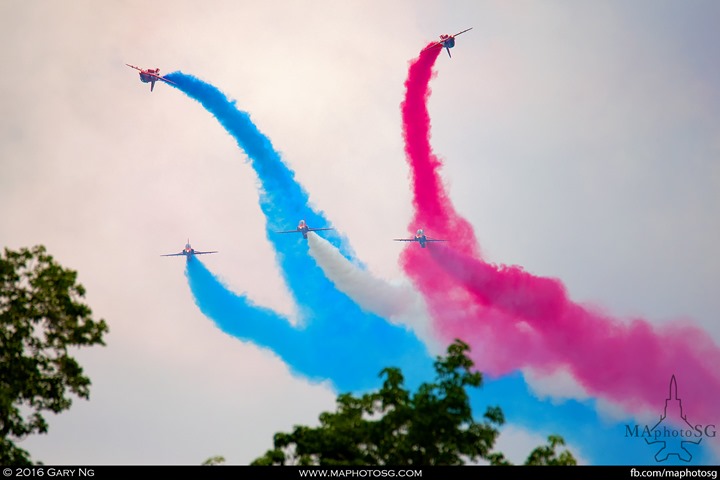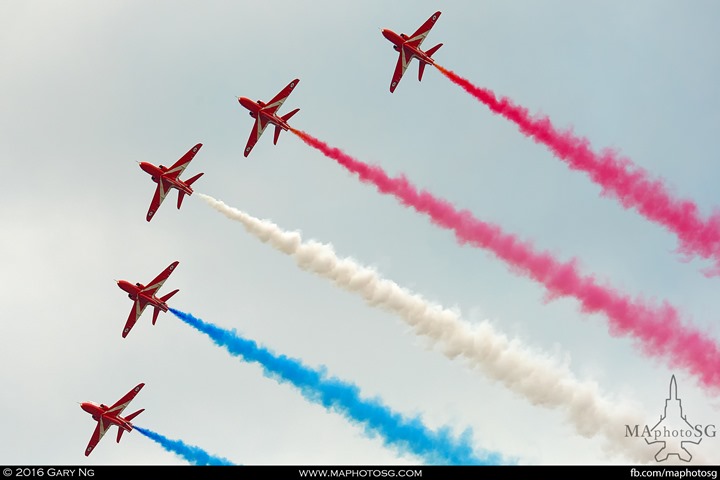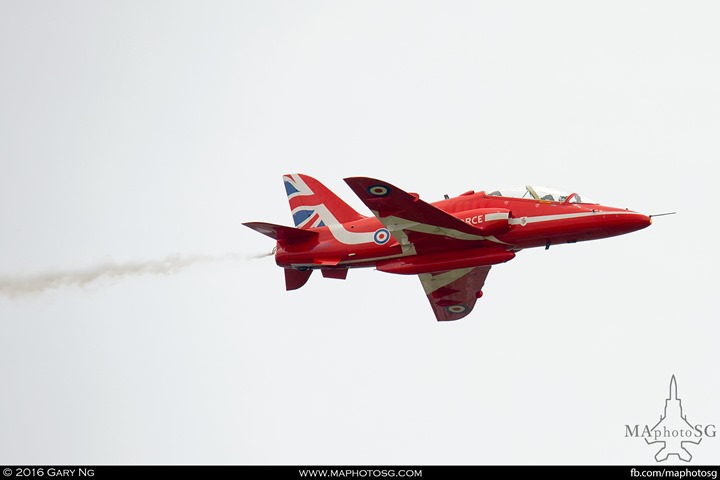 Almost a decade has passed between the last Far East Tour in 2007 and now. Let's hope that the next Red Arrows Far East tour won't be that long in coming!
Her Excellency, High Commissioner Vicki Treadell and Wing Commander Higgins at the post-display press conference