Leonardo debuted the ATR 72MP publicly at LIMA '17 in Langkawi, since the type's introduction into service with the Italian Air Force (Italian: Aeronautica Militare, (AM)) in December 2016. Designated the P-72A by AM, this state-of-the-art aircraft is at the forefront of maritime patrol capability, enabling defence, homeland security and environmental protection missions.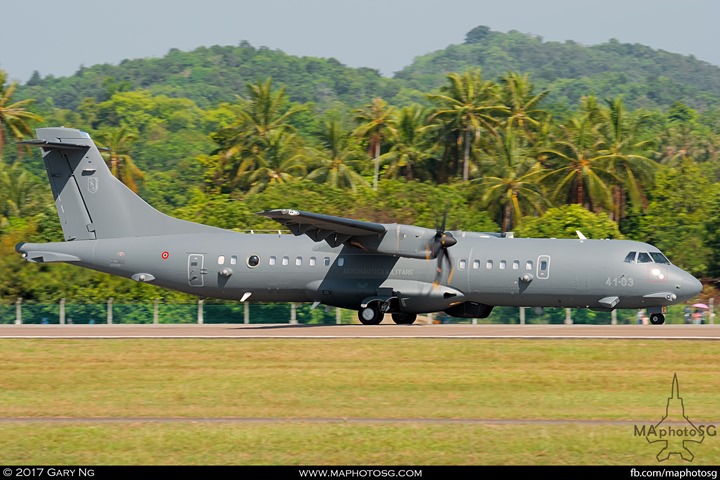 Multi-mission Platform
Based on the ATR 72-600 platform, the aircraft is essentially the same platform as its civilian counterpart, with the exception of more powerful AC generators to power the onboard electronic systems and cooling systems, and a modified ATR-600 glass cockpit. Its powerplants are the same civilian mounted Pratt & Whitney Canada PW127M turboprops mated with Hamilton Standard six-blade propellers.
The ATR 72MP has 2 distinct mission types which can be fused together in a single mission: maritime patrol roles such as maritime surveillance and patrol, SAR (Search And Rescue), Exclusive Economic Zone (EEZ) patrolling and sea defense; and electronic surveillance and C3I roles. These can be synthesise together without changing the aircraft configuration and allows the conducting of multiple missions on an opportunity basis.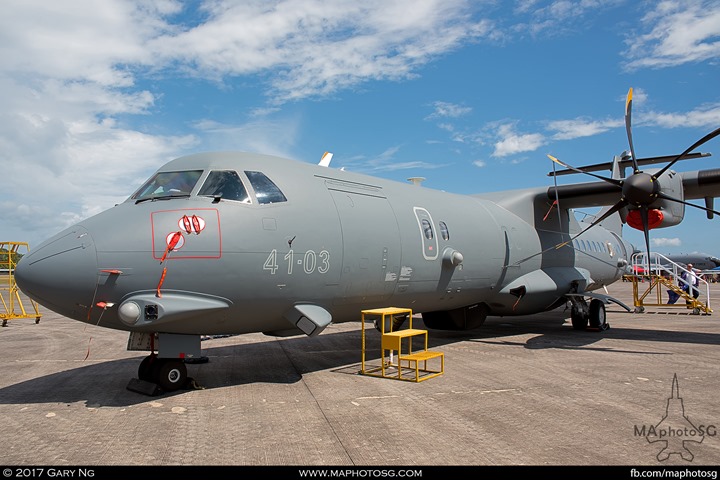 The standard crew complement is 2 pilots, 4 mission system operators and 2 observers, although the aircraft has a maximum sitting capacity of 21. Both observer stations are equipped with bubble windows for unobstructed visual search and observation operations. The rear door is in-flight operable, which allows for the unloading and launching of SAR kits to provide immediate assistance upon the location of survivors.
A forward located tactical work table allows up to 4 laptop connections, with one of them being an exact replica of the mission system data output, without any sensor controls. The remaining three laptops can be connected through the SATCOM system to both classified and unclassified networks.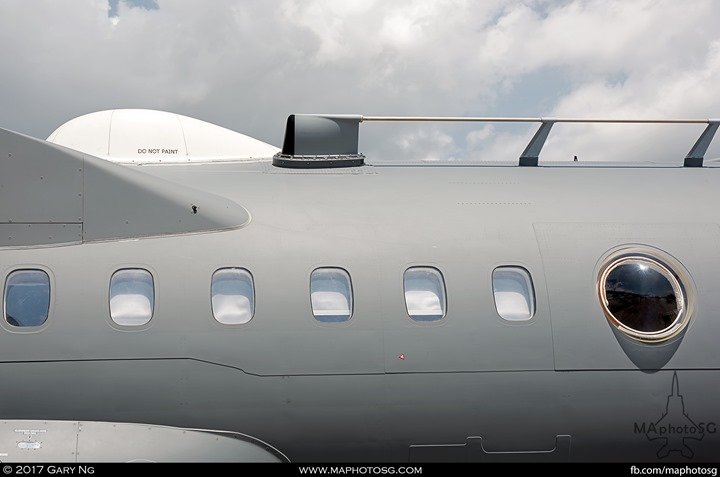 Mission Systems and Sensors
The Leonardo ATOS (Airborne Tactical Observation and Surveillance) mission system consists of four fully interchangeable Tactical Multifunction Consoles with 24″ monitors and touch screen control panels. Each operator can control any onboard sensor or reconfigure the inflight function of each console and this helps to ensure a low operator workload for extended missions.
The main sensor of the platform is the Leonardo Seaspray 7300E AESA (Active Electronically Scanned Array) surveillance radar capable of operating 360°. The radar is capable of detection, location and track while scan with additional imaging functions such as Synthetic Aperture Radar, ISAR and 3D imaging. It also has an integrated IFF (Identification Friend or Foe) Interrogator and ADS-B technology.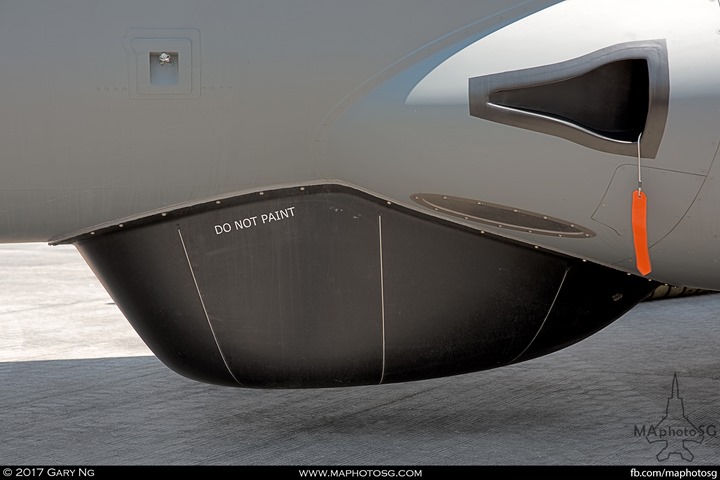 To improve the aircraft capabilities in both civil and combat SAR operations, its specific direction finder is able to operate in both civil and miltary emergency frequencies, and connected to both mission systems and the cockpit. The FLIR Systems Star SAFIRE HD electro-optical turret is equipped with HD (High Definition) and low light TV cameras, an IR (Infrared) HD camera, and a precise laser-rangefinder with geo-location capability, and can be expanded with additional features if required. Targets can be identified optically through the turret while being tracked by the radar through a direct inter-connection.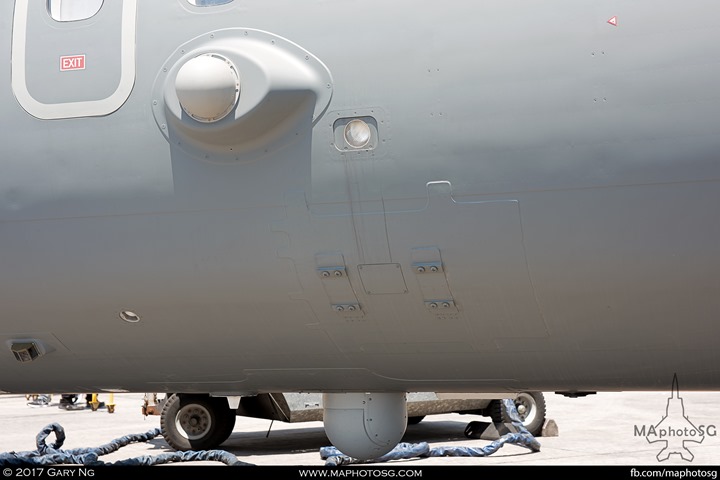 A comprehensive communication suite is provided by Leonardo consistsing of 3 V/UHF and 2 HF radios which allows communications with other aircraft, ground centres, and vessels, and a Wide KU/KA Band SATCOM and SICRAL-capable radio. Link 11/16 data links enable the platform to act as a command centre, by gathering information from various sources, creating a tactical picture, and disseminating it back to both air and naval platforms. Other possible data link types include VORTEX and Variable Message Format (VMF).
AM's P-72A is also equipped with the passive Elettronica ELT-800V2 ESM (Electronic Support Measure)/ELINT (ELectronic INTelligence) system, which detects, analyse and identify in a wide spectrum of frequencies. This is built on 10 antennas providing full 360° coverage. The Self-Protection System suite is derived from the system equipping the C-27J Spartan. It includes CFD (Chaff & Flare Dispensers), MWS/LWS (Missile Warning Systems/Laser Warning Systems), and a new RWR/ESM. This suite is integrated by a new DASS (Defensive Aids Sub-Systems) Management Computer which can be operated from the cockpit via a dedicated DASS display unit and control panel.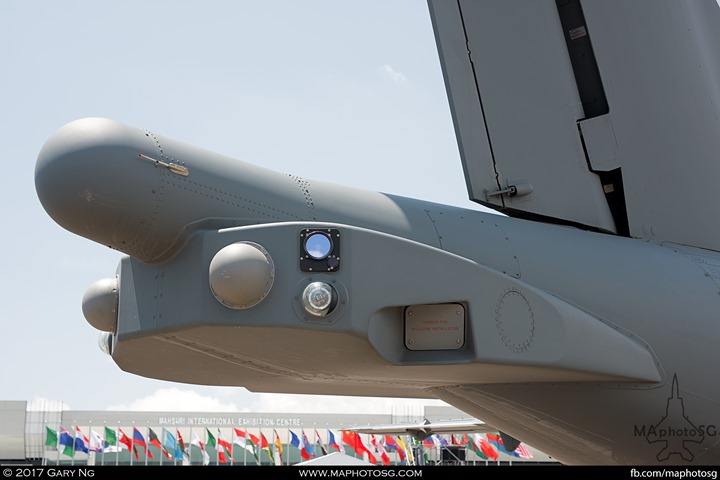 Glass Cockpit
The militarised ATR-600 Glass Cockpit consists of the same five standard 6″x8″ LCD screens as the civilian version, but with an additional DASS screen and a unique Flight Management System screen that allows the mission system operator to create a flightplan and directly transmit to it for the pilots approval. The cockpit software has also being modified to allow the exchange of information with the mission system and to replicate its output to enable the pilot to see the tactical display for full situational awareness.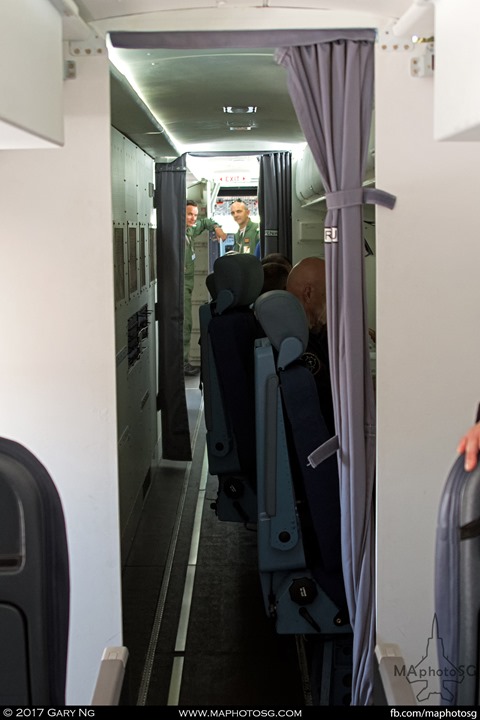 The cockpit also has a TACAN (TACtical Air Navigation) system, two SAASM VI INS/GPS systems and one IFF TX system. The autopilot has also been modified to perform different manoeuvres from the civilian version and at much lower altitudes in different conditions.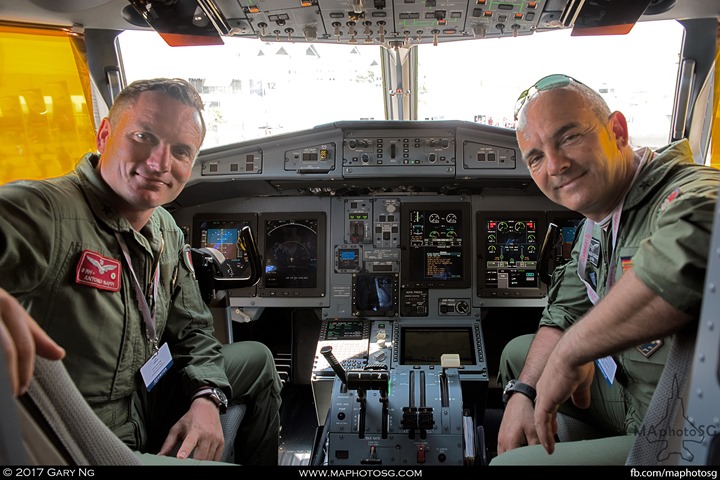 ATR-72ASW
For anti-submarine warfare, the ATR 72MP can evolve into the ATR 72ASW, through the installation of a special sensor and sub-system package. This includes a system for storing and dropping sonobuoys, which allows for the precise release of active or passive sonobuoys according to the appropriate search patterns. An acoustic sub-system handles the sonobuoys that were dropped and analyses the data they collect. The information provided by the buoys allows mission system to locate and track underwater targets, creating a corresponding detailed tactical situation.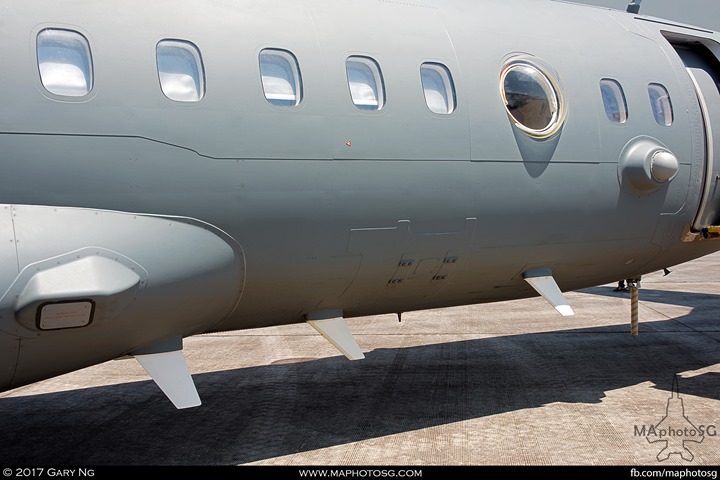 Specific role equipment includes a Magnetic Anomaly Detector (MAD), two pylons for Mk 46 or Mk 54 torpedoes and an ASW weapon release point calculator.
Game Changer
"We are confident that the platform has the capability to be a very tough competitor for our competition. This (Asia) is an area where this type of platform is most needed. Probably the only other area which can be compared, but not at this level, is the Mediterranean Sea.", said Giovanni Timossi, Marketing & Sales, Leonardo Aircraft Division.
"It is also important to assure a smooth operation, and we have a proven support system by ATR for the platform itself. This ensures a guarantee for the military operator that the aircraft will not sit idle on the ground because of a missing part."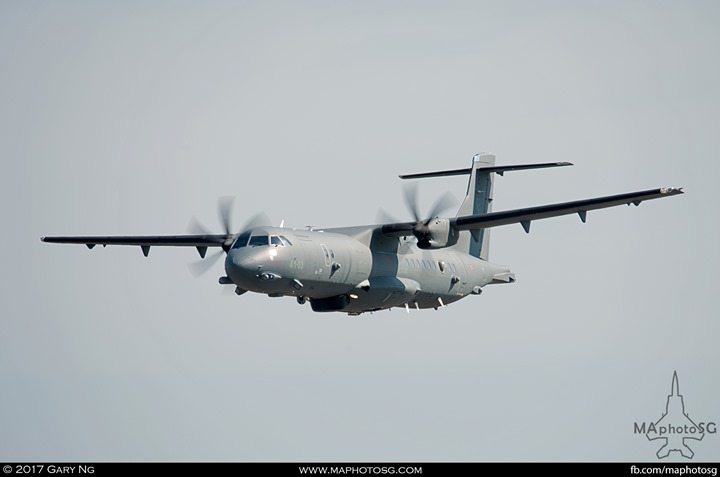 "There are many competitors in this class of aircraft on both ends of the spectrum. We are introducing a new capability in a platform that is a game changer by itself. We have a platform that allows air forces to fully utilise all its functions immediately, or otherwise start with its basic functions and grow it when necessary with more capability, such as ASW. This platform is the more efficient turboprop in its class on the market and the systems integrated on it covers a very wide range of usage, and this makes our competitors very nervous."
The ATR 72MP is currently in service with AM's 41° Stormo based at Sigonella, Sicily, with a fourth to be delivered this year. The Turkish Navy (Turkish: Türk Donanması) is the launch customer for the ASW version, with an order for six ATR 72TMPA (Turkish Maritime Patrol Aircraft) equipped with the Thales AMASCOS (Airborne Maritime Situation & Control System) mission system, Ocean Master search radar and Raytheon Mk 54 LHTs (Lightweight Hybrid Torpedo).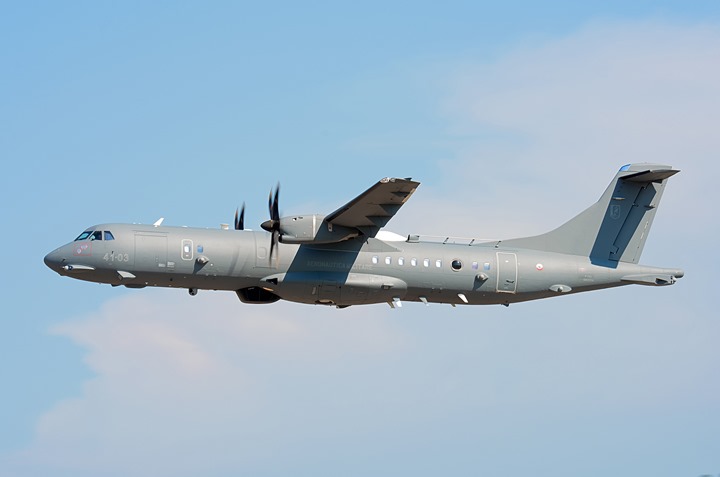 MAphotoSG would like to specially thank Mr Giovanni Timossi, Mr Marco Valerio Bonelli, Mr Stefano Porreca and Mr Alessandro Capocaccia from Leonardo, who have greatly assisted with this article.