MAphotoSG spoke with Christophe Nurit, Vice President, Asia-Pacific, Sales & Marketing, during Rotorcraft Asia 2017 to learn how Sikorsky, a Lockheed Martin Company, intends to grow its presence further in the Asia-Pacific region after almost seven decades, through its successes and future technologies.
Editor: What is Sikorsky's takeaway from its participation in the inaugural Rotocraft Asia 2017 exhibition?
Christophe: The takeaway is that this is a very promising exhibition and I think it has a prospect to grow as a key event for the region in the future. We are very happy as a founding member of Rotorcraft Asia 2017 to support, what we hope, will become an industry gathering for the region.
As for the objectives for us at the show, we are really determined to reinforce Lockheed Martin's and Sikorsky's commitment to the Republic of Singapore, and also to the Asia-Pacific region in general. The other objective was to meet with our existing customers as well as new prospects.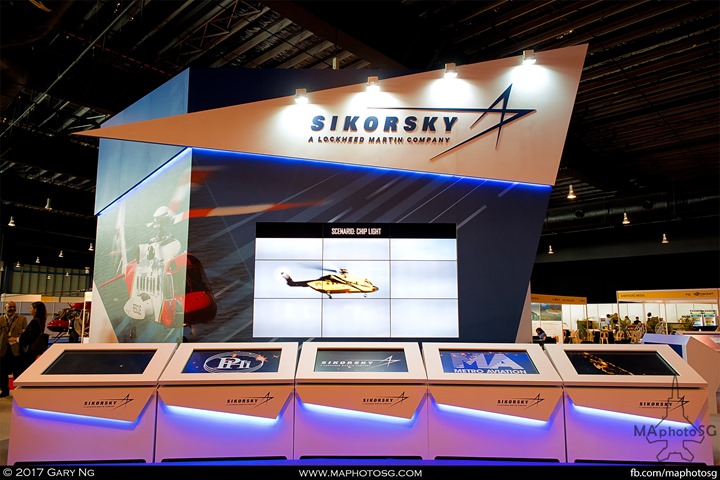 Editor: In the last two years, there have been changes in the global economic climate and the commercial and civil rotary-wing market has become more competitive. What are Sikorsky's strategies to counter this situation?

Christophe: First off, it is important to note that Sikorsky aircraft has been in the region for nearly 65 years. Through these years, we have weathered many downturns and I think we have proven we are a long-term provider and also a long-term partner. We have also demonstrated that through reputation, through good products and services, we've been able to establish a very loyal customer base which really helps in those difficult times such as now, with the price of oil going down and a depressed market when it comes to the oil and gas helicopter industry.
As we have shown with Rig Approach for example, we continue to leverage our R&D across our product lines, both commercial and military. Our innovations in Speed, Autonomy and Intelligence can apply broadly to various platforms, allowing us greater differentiation in this competitive environment.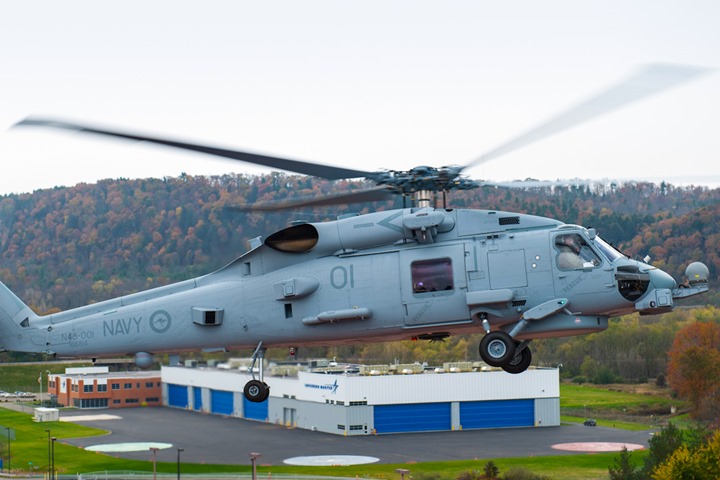 Sikorsky MH-60R Seahawk, Royal Australian Navy (Credit: Lockheed Martin)
Editor: How does Sikorsky view the Asian and ASEAN markets for current and future commercial and civil rotary-wing sales?
Christophe: The Asia-Pacific market as a whole has always been a very strong market for us. We have been here 65 years and delivered lots of aircraft throughout that period. We have definitely demonstrated the importance of that market, not just by establishing more infrastructure and customer support solutions, but also by partnering with key companies.
The partnership we have with Mitsubishi Heavy Industries is a key example. It's a 60+ year partnership, through which Mitsubishi Heavy has been able to co-produce over 650 helicopters in Japan. We've been here a long time, we have very strong roots, outstanding relationships and a good track record. The Asia-Pacific region will continue to be a major focus for us.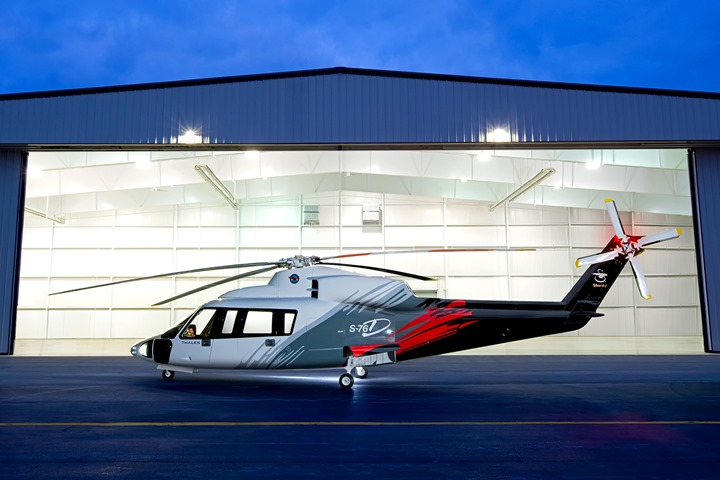 Sikorsky S-76D (Credit: Lockheed Martin)
As far as ASEAN is concerned, I think you'll find two things. The first one is that both the S-76D and S-92 have great potential in the oil and gas industry, despite the fact it is a depressed market. We managed to win one of the largest competitions last year for oil and gas. Thai Aviation Service is going to replace its entire fleet with both models, and in fact, that replacement happened just earlier this year.
We've also managed last year to move both models into corporate, VIP and head of state missions and market segments. Finally, we have done well with the Search and Rescue (SAR) market, which is a big part of our commercial sales. We have the Japan Coast Guard that flies a fleet of eleven S-76Ds, the Chinese Ministry of Transport that flies a fleet of eight S-76Ds and the Korean Coast Guard's second S-92 for search and rescue is scheduled for delivery later this year. These are a lot of examples to show that both Asia-Pacific and ASEAN are very productive for Sikorsky.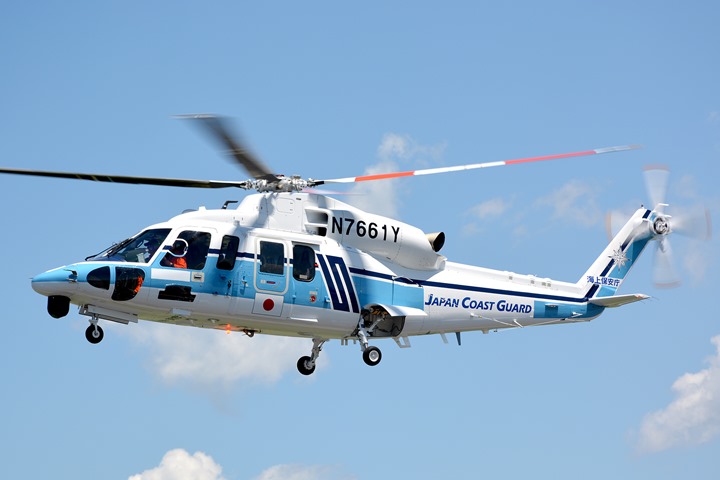 Sikorsky S-76D, Japan Coast Guard (Credit: Lockheed Martin)
Editor: In these markets, are there any segments which Sikorsky identifies as the fastest growing?
Christophe: I think it's a mix of segments; there's not one overpowering segment. In the past in the civilian side, oil and gas would be overpowering maybe all of the other segments for Sikorsky. Today, especially as we look at ASEAN, you have emerging countries that have a need for helicopters in all types of market segments – parapublic, paramilitary, head of state, corporate VIP, EMS, among others. So we are looking at all those segments very holistically, but traditionally as a company, we've also been very selective of which segments or opportunities we go after.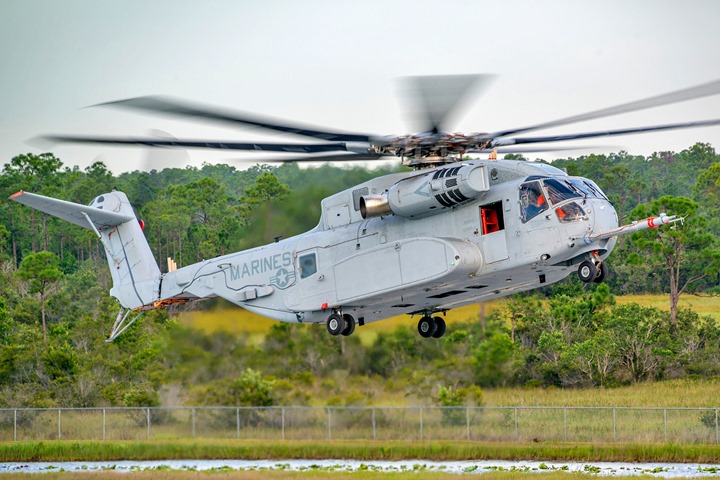 Sikorsky CH-53K King Stallion (Credit: Lockheed Martin)
As far as we are concerned, you are going to continue to see tremendous advances when it comes to Search and Rescue, Combat Search and Rescue, anything that is parapublic or paramilitary. Aircraft that have the versatility to do all kinds of missions, like ours, are ideally suited for operations that have needs for multiple purposes. The first one that comes to mind would be a parapublic operation for Search and Rescue, medevac and HADR (Humanitarian Aid and Disaster Relief). I think that's where you're going to hear Sikorsky a lot.
And then there are other segments like the ones mentioned earlier, head of state and corporate. We sell quite a bit into those segments, but unfortunately the discretion of our customers prevails over our announcements of such sales.
Editor: It's safe to say that the S-76D and S-92 both play a very big role as flagship products in your market strategy. Are there any other Sikorsky platforms that might play such a role too?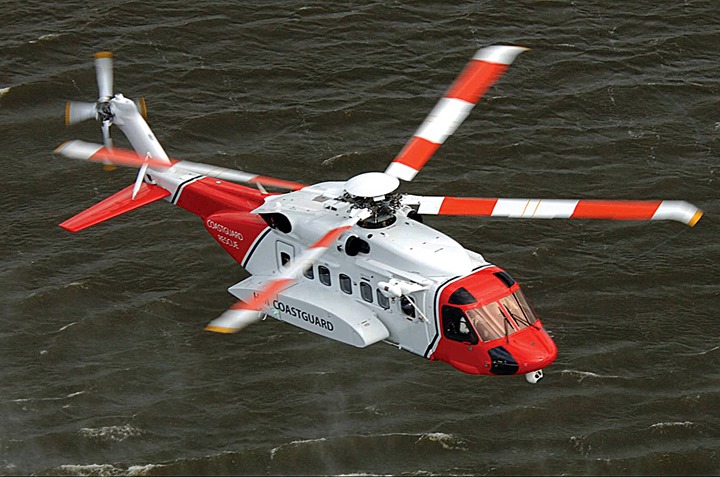 Sikorsky S-92A, CHC Scotia (Credit: Lockheed Martin)
Christophe: First and foremost, it's important to note that we're now part of Lockheed Martin, and our new parent has reaffirmed its commitment to the commercial side of our business. If you look at the 90+ years that Sikorsky has been in business, there has been a lot of opportunities to leverage the defence business for the commercial, and vice versa. The US presidential VH-92A is a good example of leveraging good indigenous U.S. capabilities on the commercial side for a great program for the U.S. defence side.
You are right that the S-76D and the S-92 are flagships. Just look at what has happened here in the region recently. Six years ago, we had one S-92 in Australia. Today we have twenty. So, tremendous growth and potential, the reputation of the product is outstanding, and that's something obviously we want to capitalise on. The Hawk family is another tremendous flagship for us. Our sales and deliveries of Blackhawks and Seahawks remain strong and the future is quite bright for these product line which account for over 400 aircraft in this region.
While there is a downturn in the commercial market, we're very hopeful and optimistic about the future.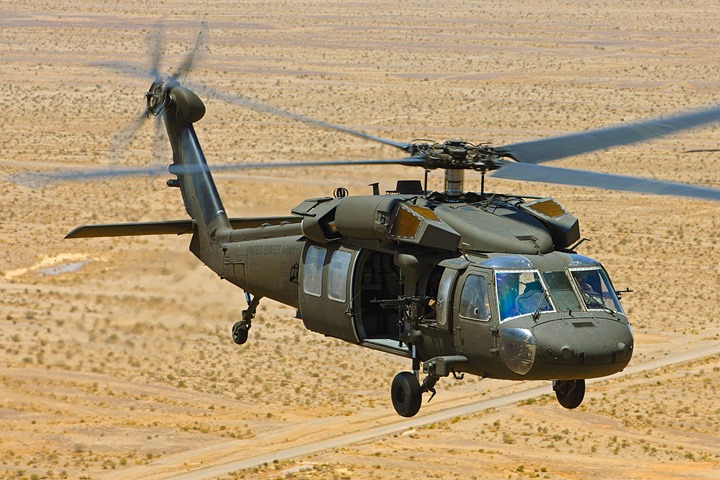 Sikorsky UH-60M Black Hawk, United States Army (Credit: Lockheed Martin)
Editor: What will be the future developments that we can expect to see from Sikorsky in the next 3 to 5 years?
Christophe: We're very fast-paced right now, and are very focused on keeping customers flying. To name a few of our investments, we've announced recent customer support centres and forward stocking locations. We're expanding our customer support to make sure that we are the most committed company when it comes to the support of our clients, especially during a downturn on the commercial side. It's important to reaffirm the importance we placed on support.
As far as innovations are concerned, we just announced quite a few things recently, like Real-Time HUMS (Health and Usage Monitoring System). Expect things like the 220-knot Raider, continued advances in the CH-53K, and the JMR (Joint Multi-Role) final aircraft in final assembly. A lot of things are happening at the shop right now, and it's not five years from now, but really in the next twelve months.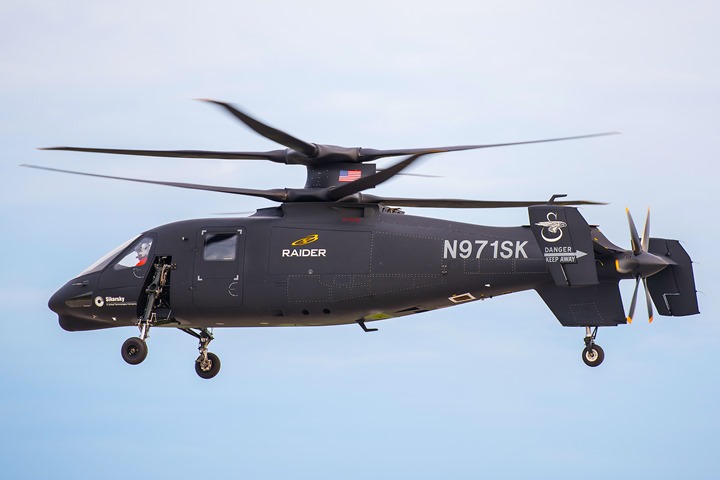 Sikorsky S-97 Raider (Credit: Lockheed Martin)
Editor: Lastly, how critical is Singapore to Sikorsky's presence or business in this region?
Christophe: Ultra important. We've been committed to Singapore for many, many years. The best example that I can tell you, that will best describe how important Singapore is, was two years ago for the first time in the history of Sikorsky, the company decided to forward deploy its regional executive into Singapore to look after it and the rest of the region.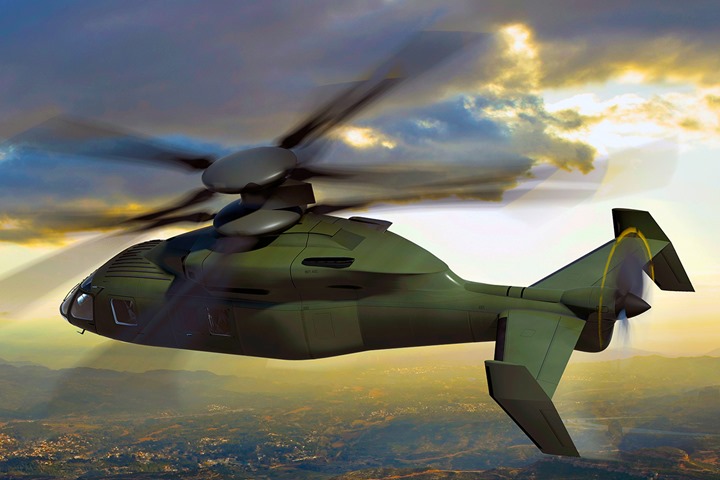 Sikorsky/Boeing SB>1 Defiant Joint Multi-Role (Credit: Lockheed Martin)
So we had a plan to open a headquarters here in Singapore, and that very smoothly morphed into the plan of integrating within Lockheed Martin Singapore. Since then, for the last year and a half, my office has being co-located with the Lockheed Martin headquarters here in Singapore. It's important to Sikorsky, but it's of even greater importance to the Lockheed Martin enterprise.
Singapore has been a great friend and a great customer to us.