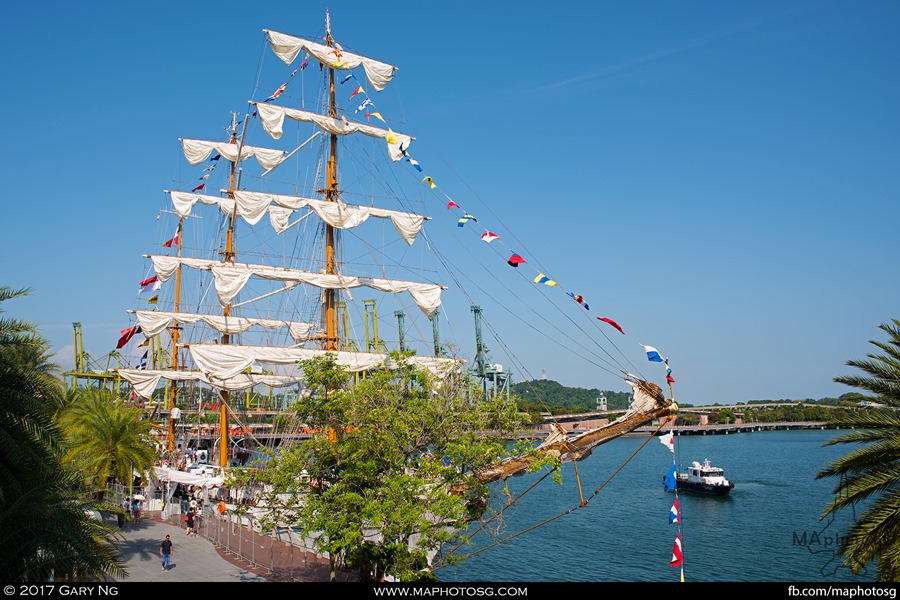 On the morning of 19 July, accompanied by booming Mexican music and a small crowd cheering by the pier side, the Mexican Navy's (Armada de México) Tall Ship ARM (Armada República Mexicana) Cuauhtémoc BE-01 sailed into VivoCity's port for her 5-day stay in Singapore. Commanded by Captain Rafael Antonio Lagunes Arteaga, the Cuauhtémoc arrived as part of her 9½-month voyage to commemorate the Centenary of the Constitution (Centenario de la Constitución) of the United Mexican States, and the ship's 35th anniversary. In total, she will call on 15 ports in 12 countries after leaving her home port of Acapulco, Mexico. During its time in Singapore, the vessel was opened for visits by the public before departing on for Manila, Philippines.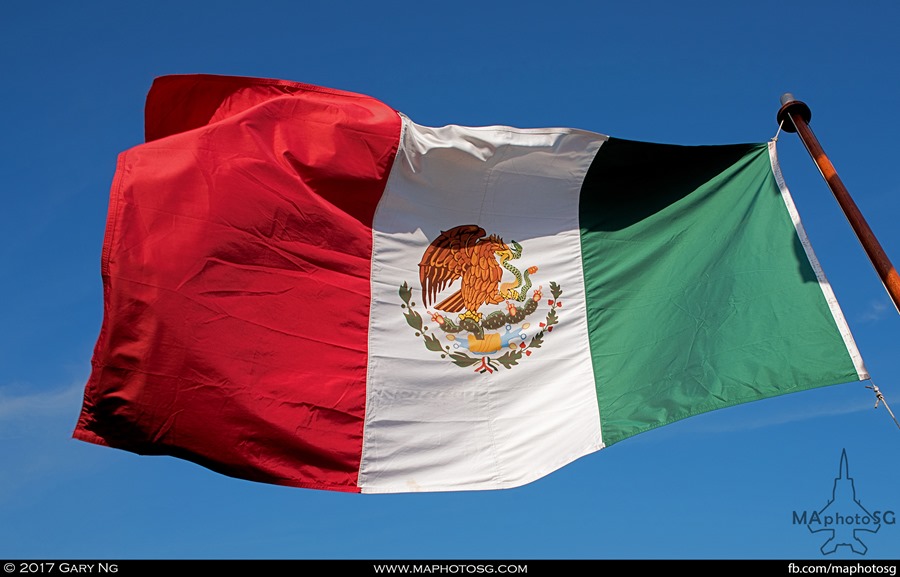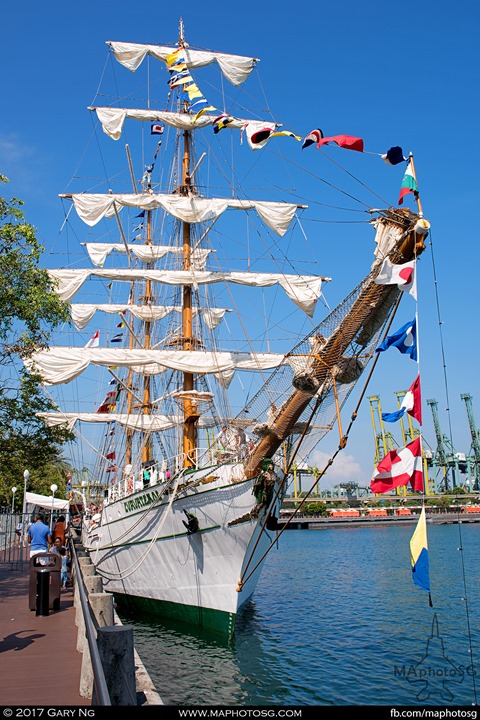 History of ARM Cuauhtémoc
The necessity of a naval training vessel specifically for the training of officers and cadets from the Heroic Navy Military School (Heroica Escuela Naval Militar (HENM)) led to the Mexican Government commissioning designer and shipbuilder, Astilleros Celaya S.A. of Bilbao, Spain to build the tall ship. They had previously constructed her sister tall ships Gloria (Colombia, 1968), Guayas (Ecuador, 1977) and Simón Bolívar (Venezuela, 1980). The design of these ships were similar to the 1930s design of the German firm Blohm & Voss, which built the NRP (Navio da República Portuguesa) Sagres (ex-Albert Leo Schlageter) and USCGC (United States Coast Guard Cutter) Eagle (ex-Horst Wessel).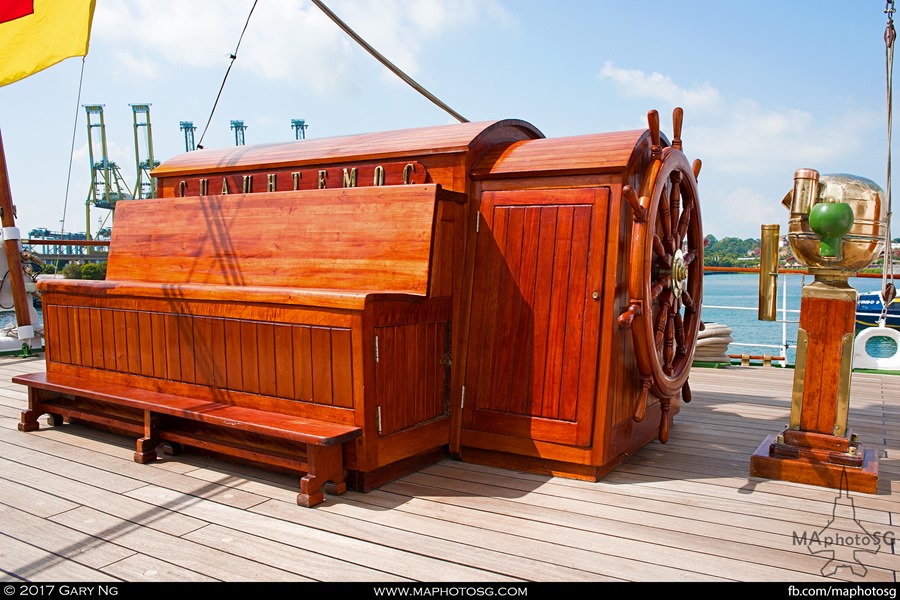 Cuauhtémoc's keel was laid at the Celaya shipyards on 24 July, 1981 and she was fully commissioned on 29 July, 1982, after being delivered to the Mexican Navy at Veracruz. Commanded by Captain Manuel Zermeño Del Peón, she undertook her first training trip with HENM cadets in 1982 during Operation "Barlovento 82". In addition to training voyages, she has also participated in important regattas such as the Tall Ships Challenge Regatta, Cutty Sark Races (1998, 2000 winner), Tall Ship Races (2012 winner) and Boston Teapot Cup (2002, 2003, 2013 winner).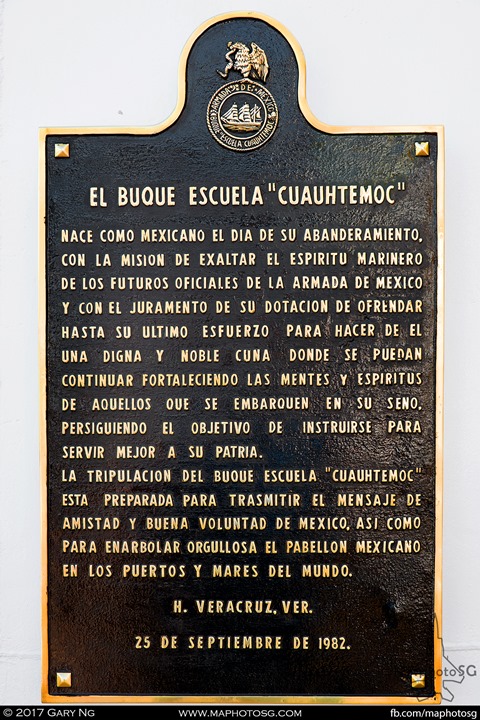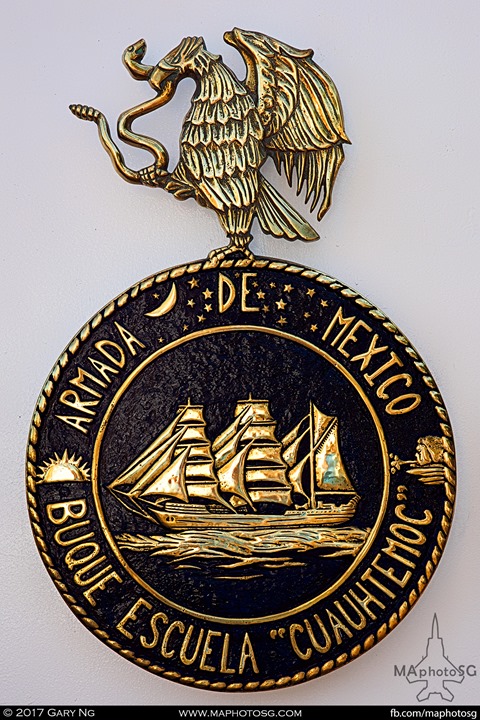 She took her name 'Cuauhtémoc' (Eagle descending over its prey) after the last Aztec Emperor of Tenochtitlan (now Mexico City). Cuauhtémoc was chosen as Huey Tlatoani (Emperor) in 1521 after the death of Cuitláhuac in 1520, who drove the Spanish conquistador, Hernán Cortés, out of Tenochtitlan on 30 June, 1520. Cuauhtémoc tenaciously defended the city until Cortés took back the city, and executed Cuauhtémoc on 28 February, 1525. Today, Cuauhtémoc is recognised as an icon of Mexico's spirit of bravery and sacrifice.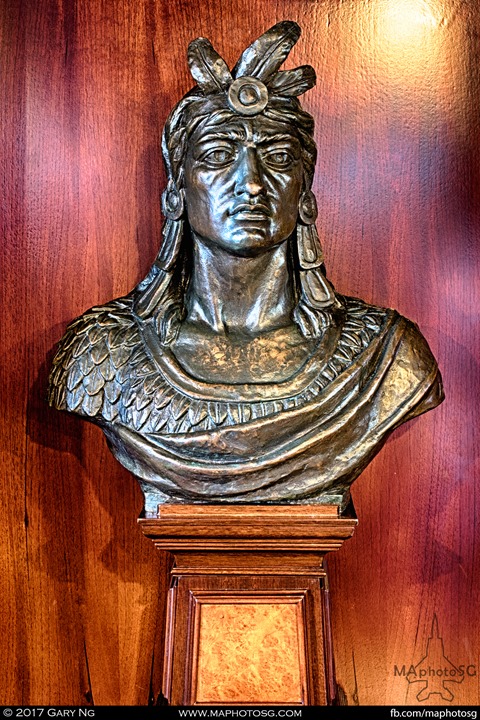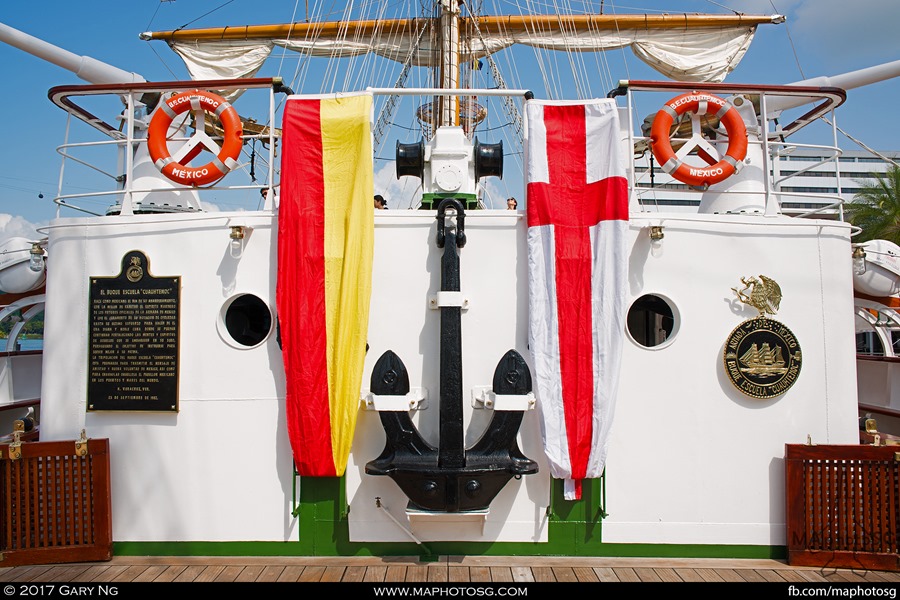 Technical Description
Cuauhtémoc is a steel-hulled, three-masted barque (sometimes spelled 'bark', particularly in the USA), which was a popular rig built more than all other square rigs applied. Prior to the mid-18th century, the term was also used for any three-masted vessel that didn't fit into other categories such as sloops, schooners or brigs. During the Golden Age of Sail in the mid-19th century, barques were the workhorses as they could obtain passages that required a smaller crew to operate, compared to a fully-rigged or brig-rigged vessel, as fewer sails were needed.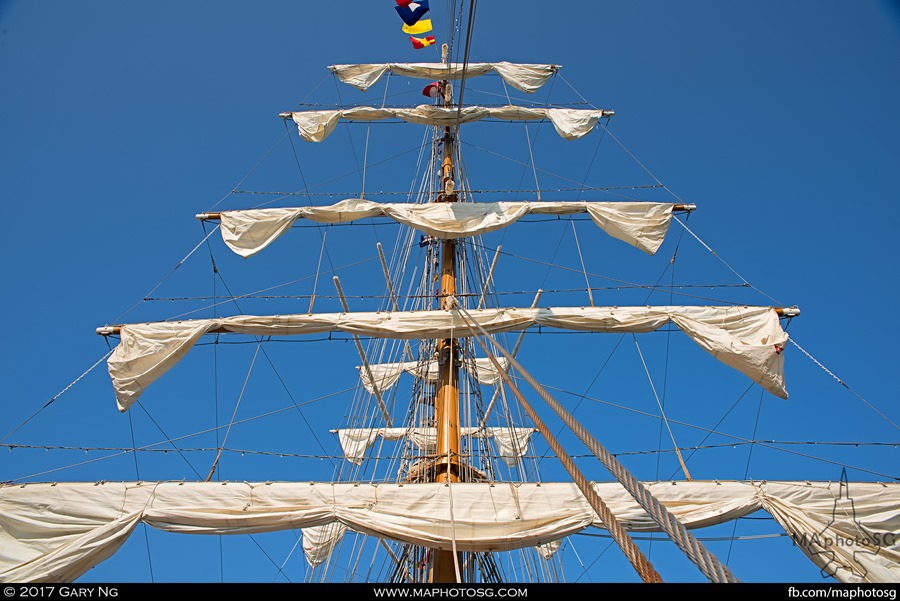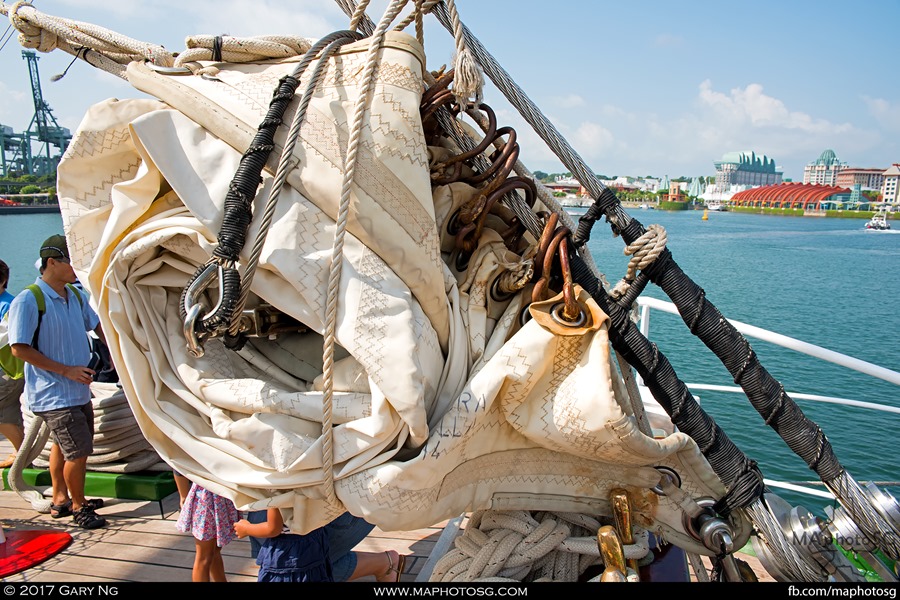 Square-rigs were normally an offshore rig used by vessels for long ocean passages, taking advantage of the prevailing wind and current patterns. It was also seen in the coastal trade, especially on brigs plying their trades. Fore-and-aft rigs enable ships to point higher into the wind, making them more manoeuvrable in changing wind patterns. Barques are characterised by having all masts fully square-rigged, except for the mizzenmast which is fore-and-aft rigged, and by combining both into a single vessel, it became a highly flexible vessel.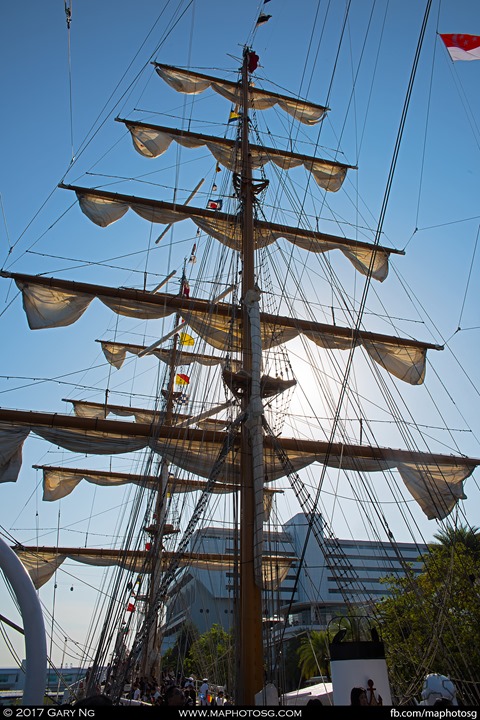 Cuauhtémoc was also built with a single 1125hp diesel engine with a single shaft, allowing for speeds of up to 10 knots. She has three main motor generators of 260kw and an emergency generator of 37kw. On average, she carries 220 tons of diesel fuel and 110 tons of freshwater stored in a below-deck tank, due to a lack of space for a water purification system. This limits her time out at sea to 45 days due to a need for resupply of food and freshwater in ports.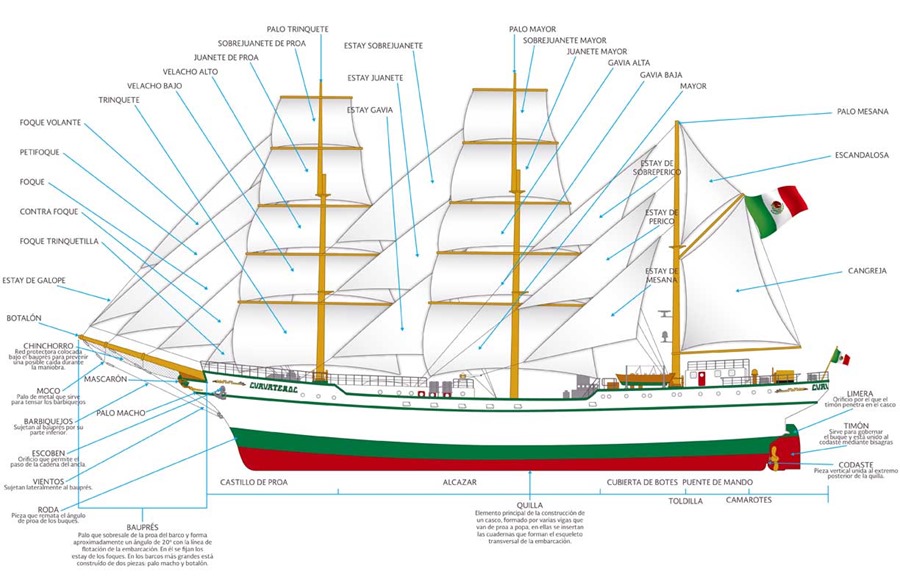 Main Specifications
Displacement: 1800 tons
Maximum Length (bowsprit included): 90.5m
Waterline Length: 67.22m
Maximum Beam: 12m
Maximum Depth: 7.4m
Draft: 5.4m
Sails Surface Area: 2368m²
Cadet Training
For her current voyage, the crew complement is 9 senior officers, 44 officers, 43 cadets, 122 enlisted men and women, as well as invited officers from foreign navies. For Surface Warfare Cadets from HENM, their professional development includes a training cruise onboard Cuauhtémoc, in order to foster their sailor spirits and to prepare them as future Commanding Officers of the Mexican Navy's vessels.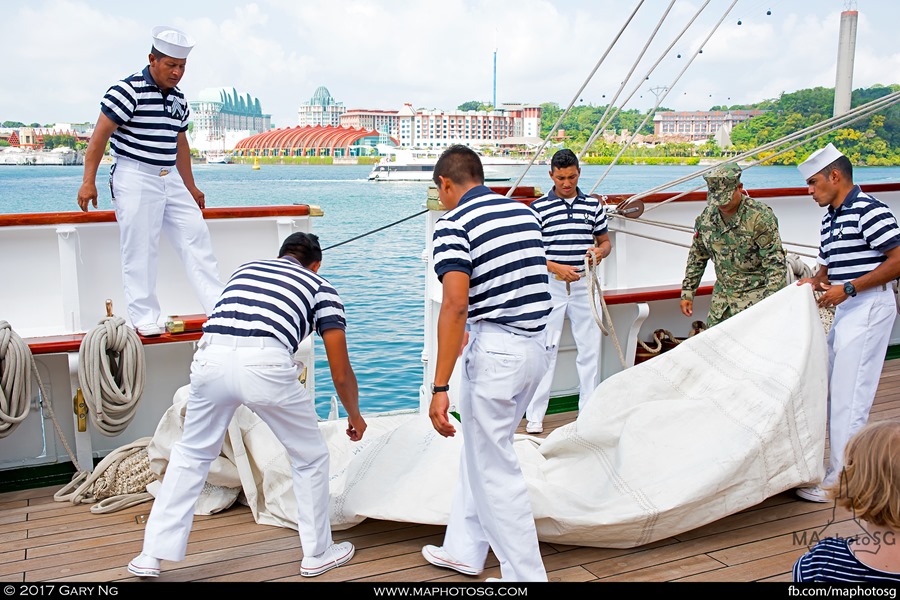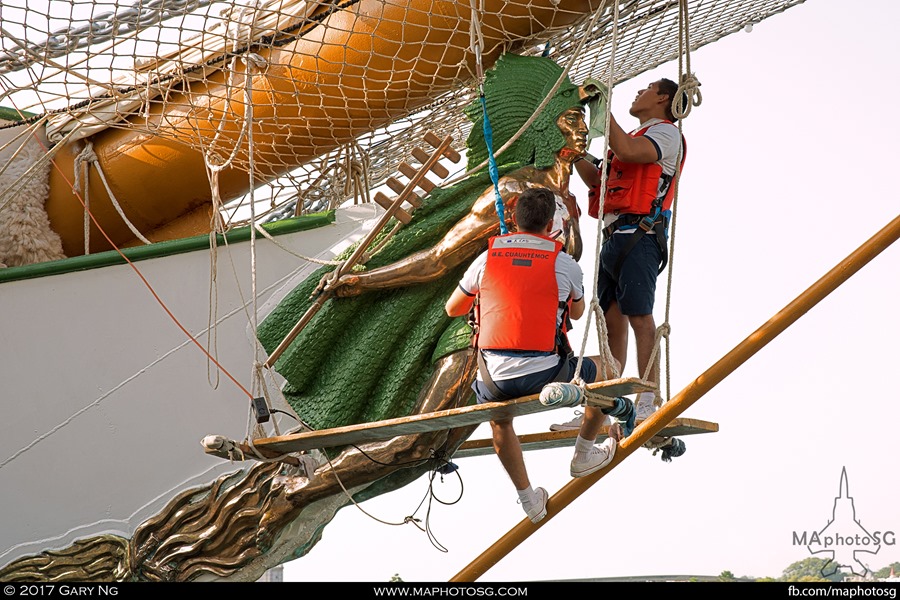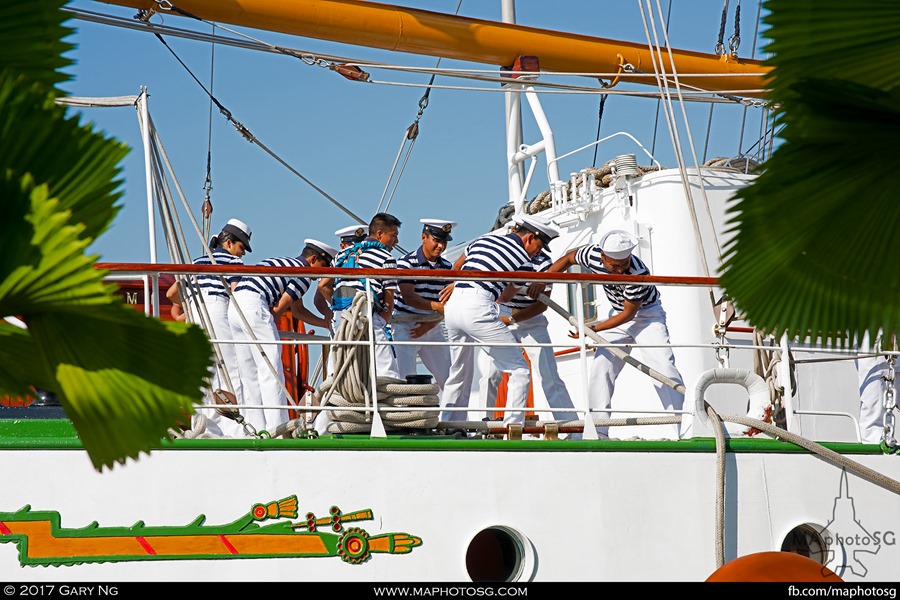 Traditional nautical arts, such as astronomical navigation, millenary science used for determining the vessel´s position at high seas through the observation of the planets and stars, as well as the magnetic compass use and compensation for determining the course, are taught to cadets to complement the modern day navigation systems available. In addition to theory classes, they are also taught practical skills such as sailing art (masts and yards), general maneuvering, piloting, fire and damage control, security, and honours such as piping to enable them to execute their assigned roles efficiently onboard.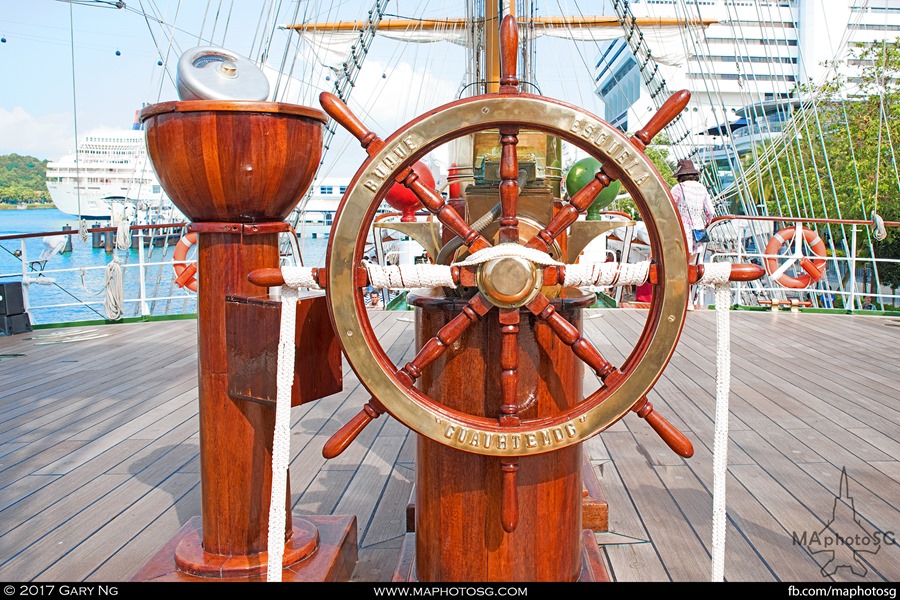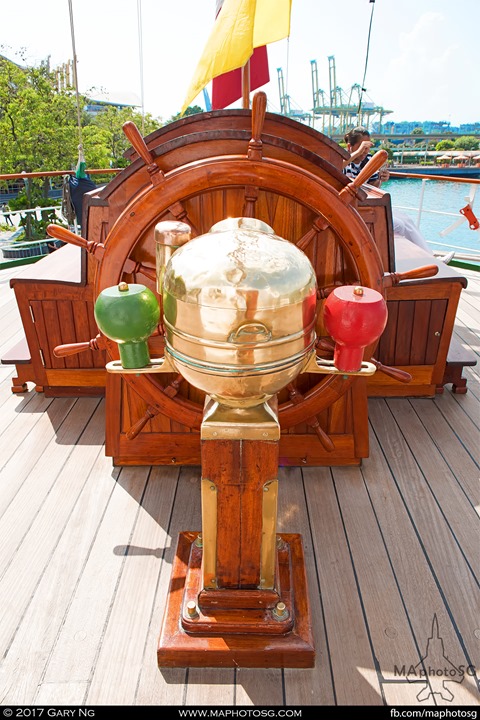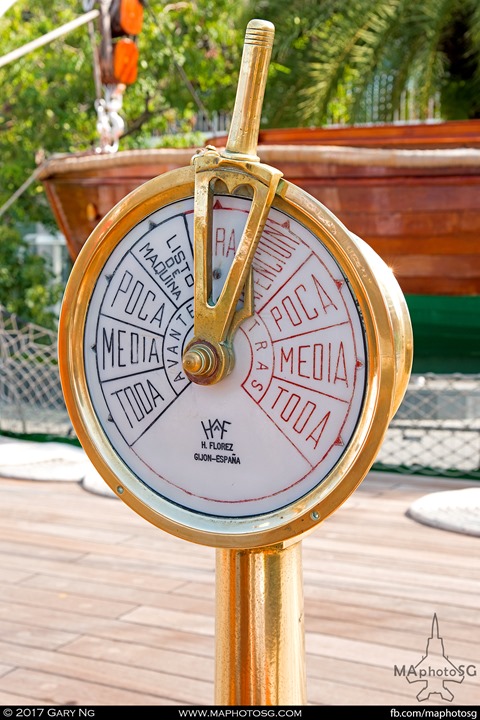 At port of calls, the cadets become ambassadors and hosts to various diplomatic, political, naval and military dignitaries of the local community at receptions onboard. They also participate in local cultural exchanges and sports activities with the local populace, and spread the kindness, respect, courtesy and joy of the multi-cultural Mexican society.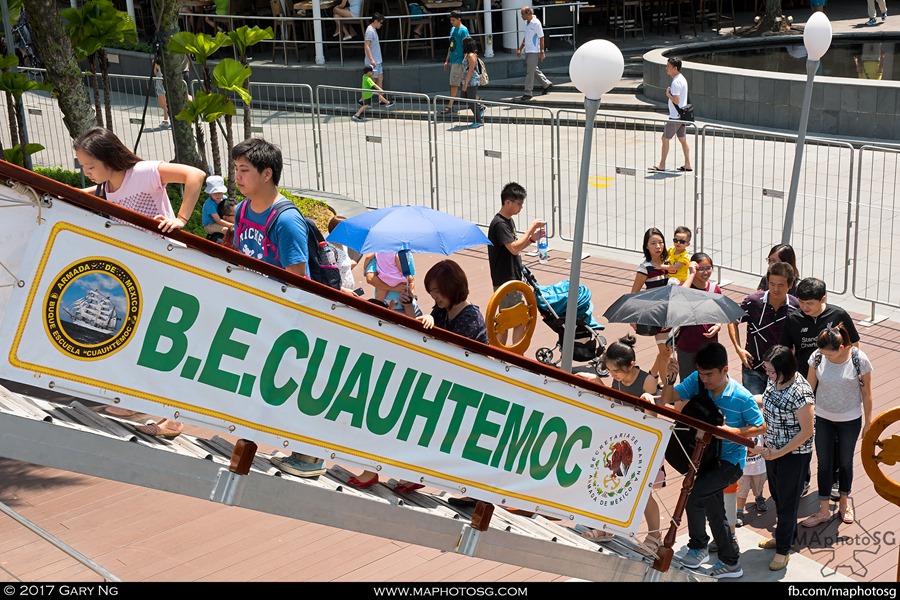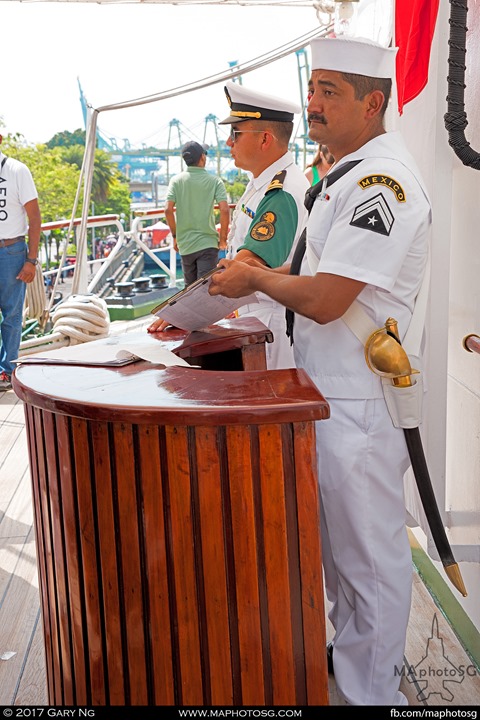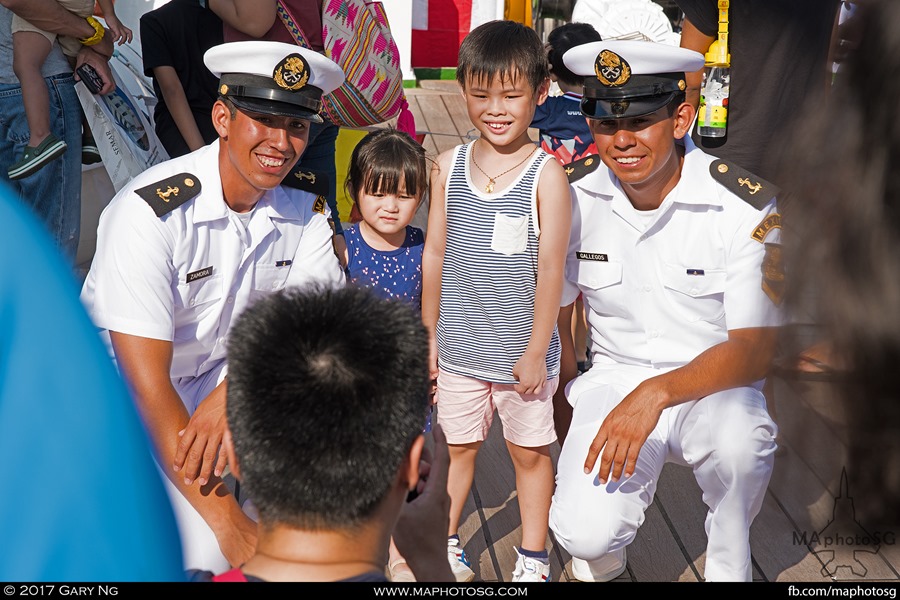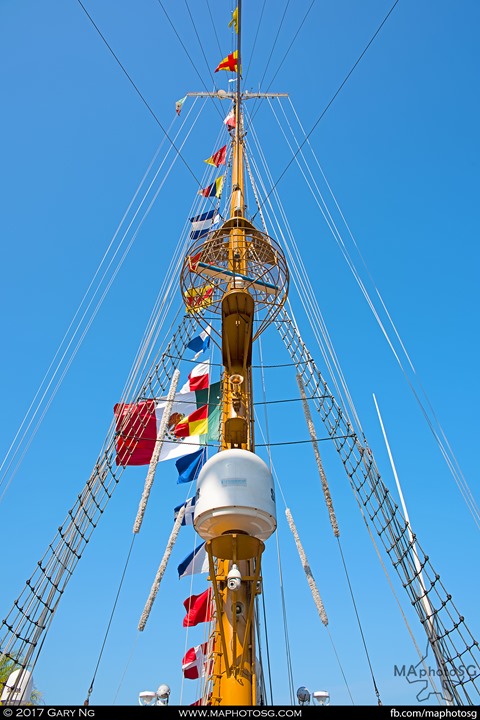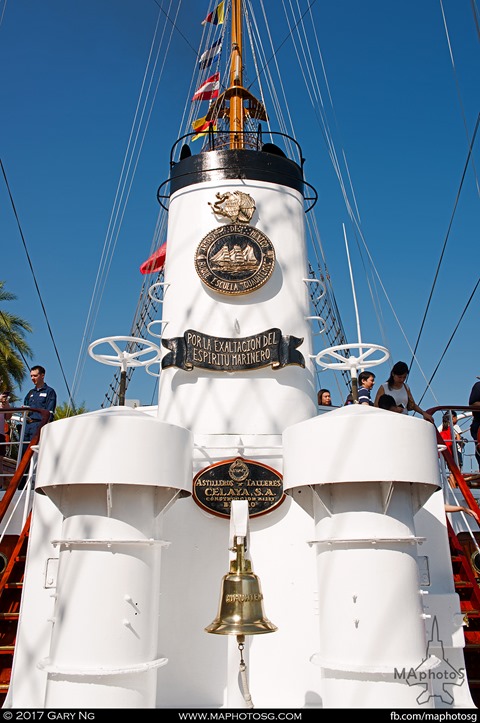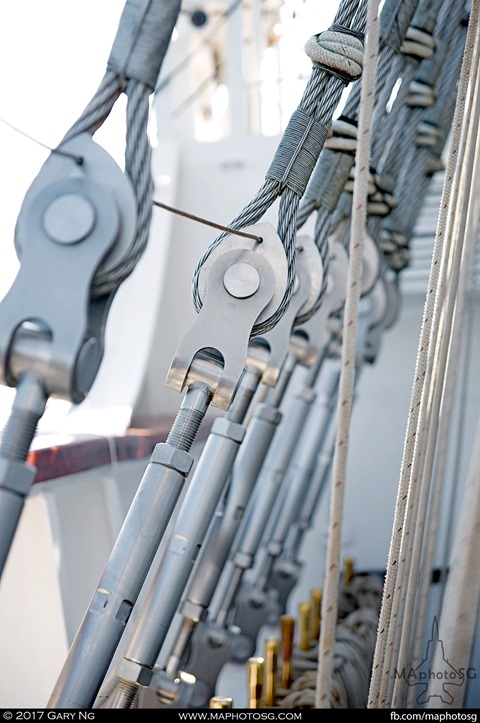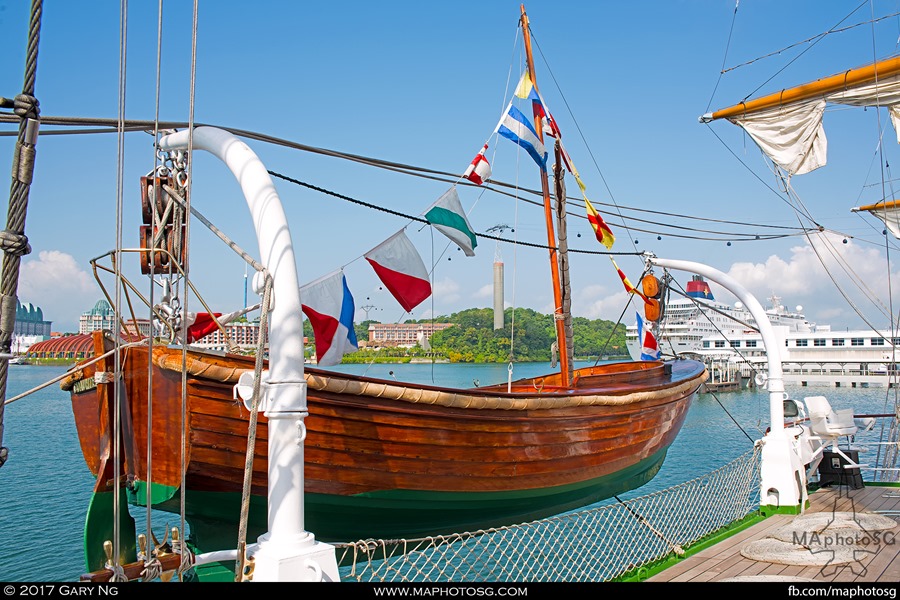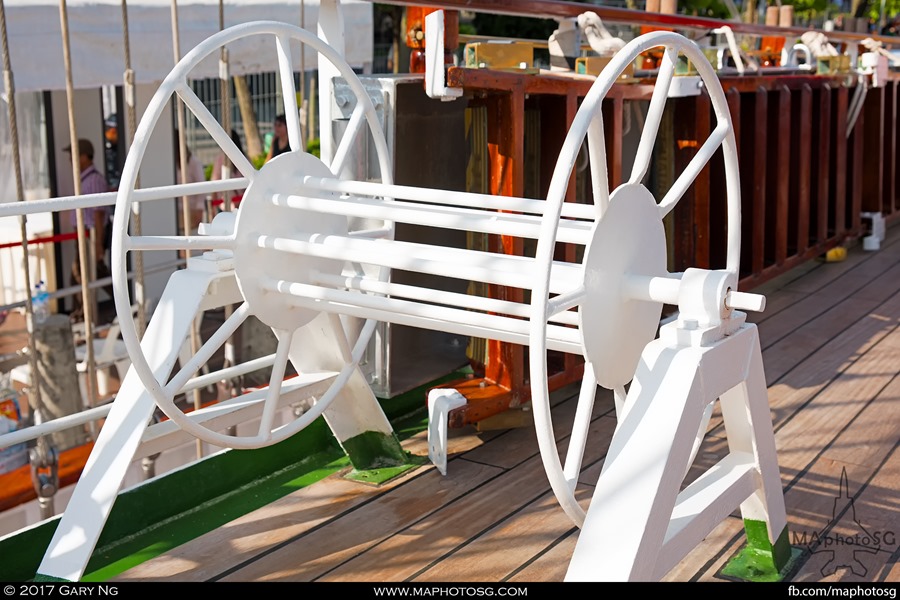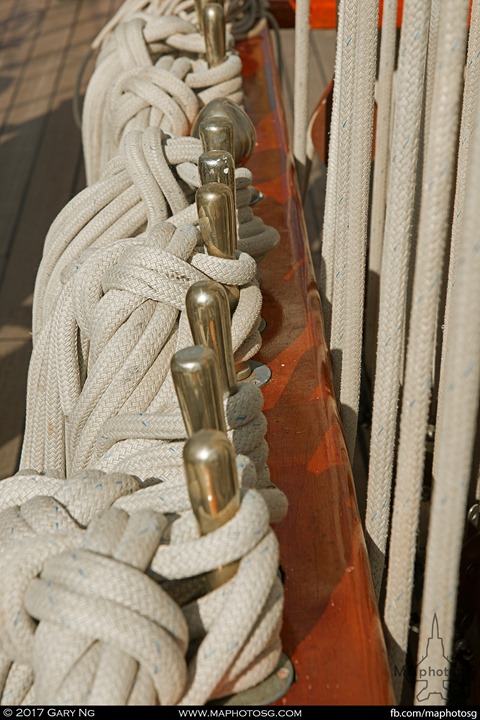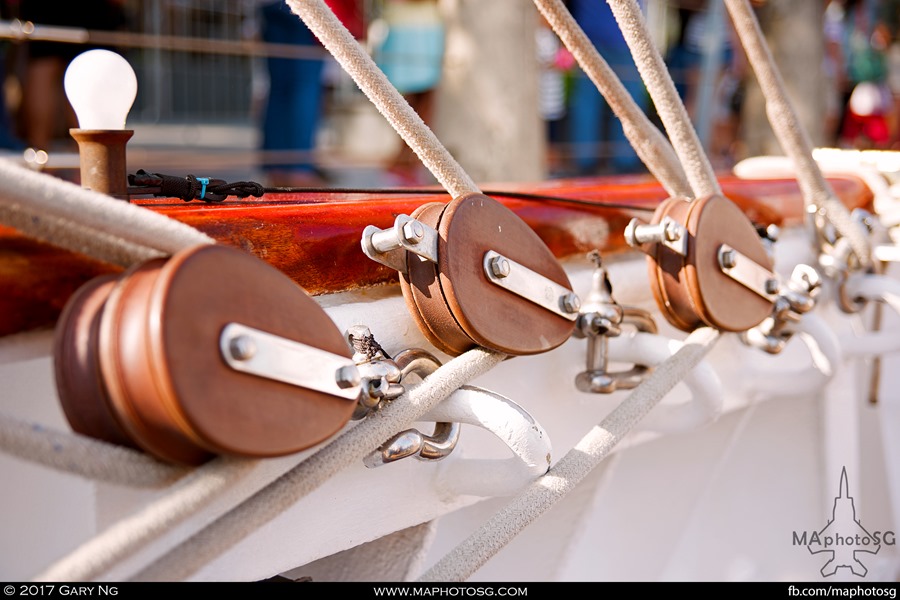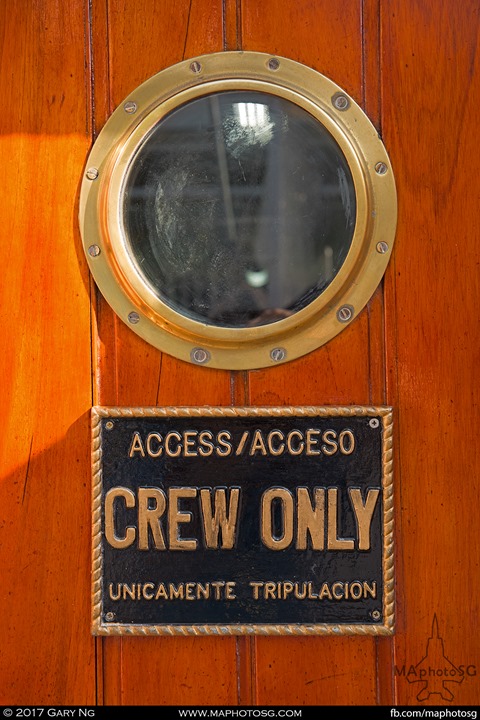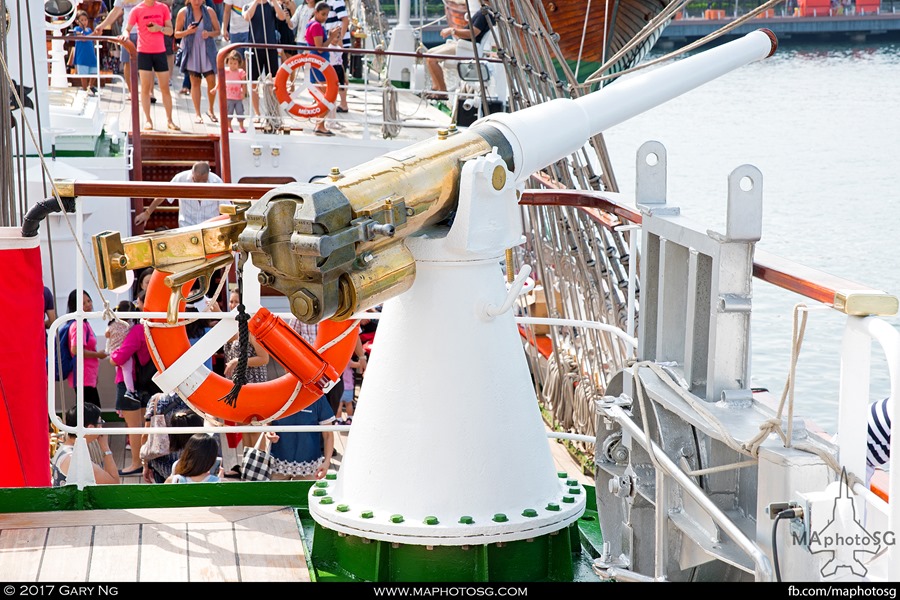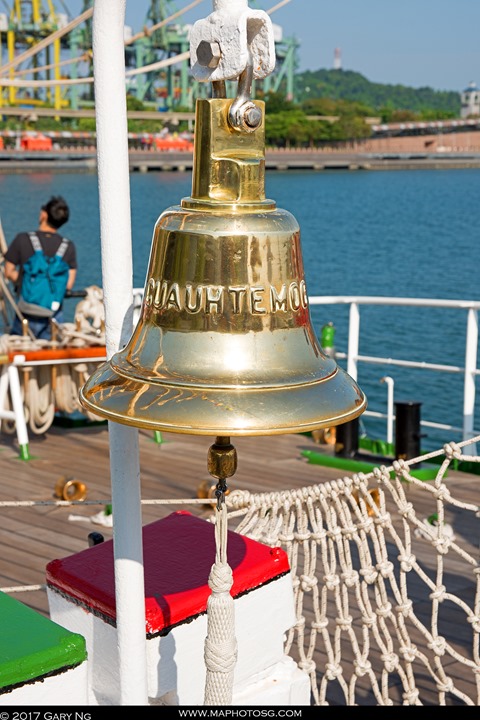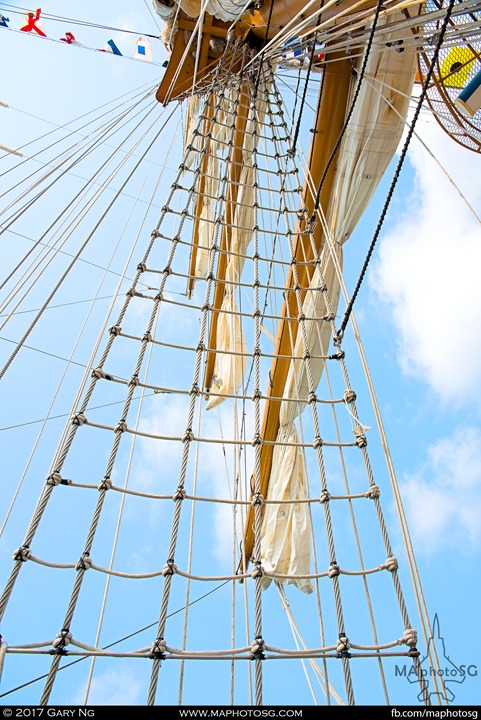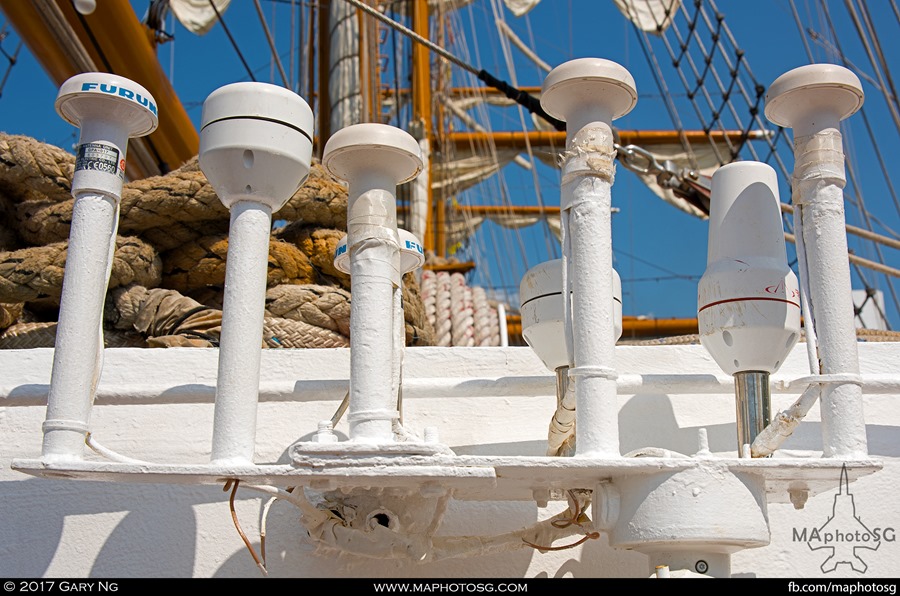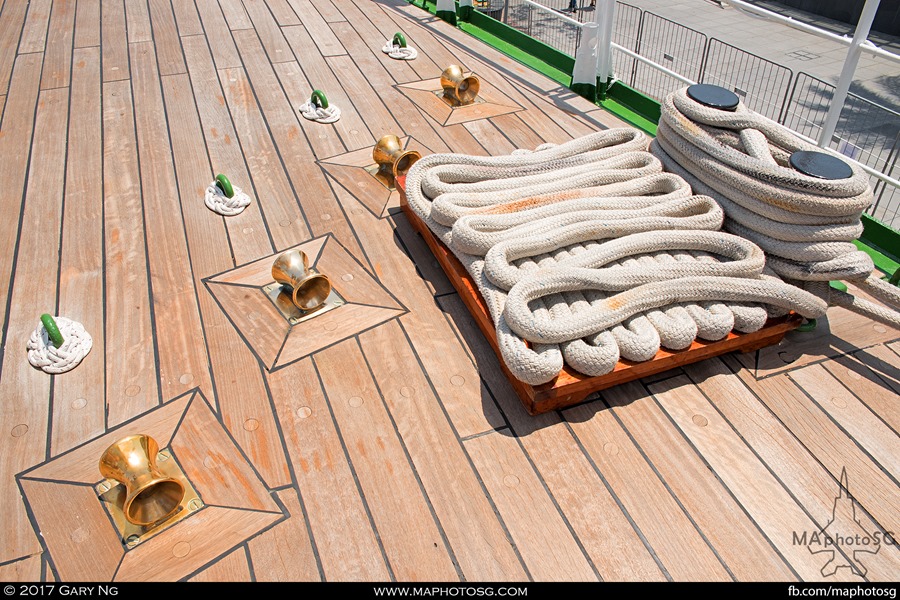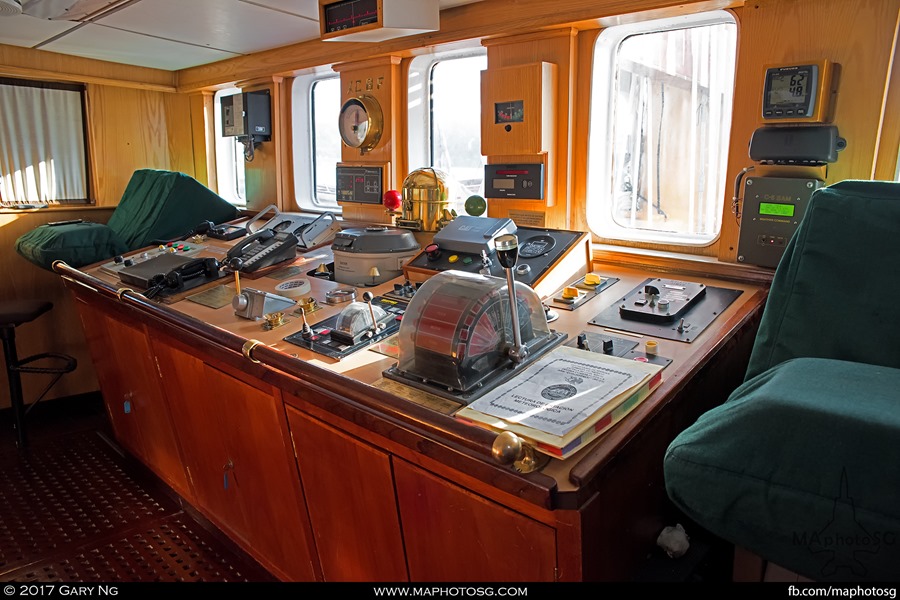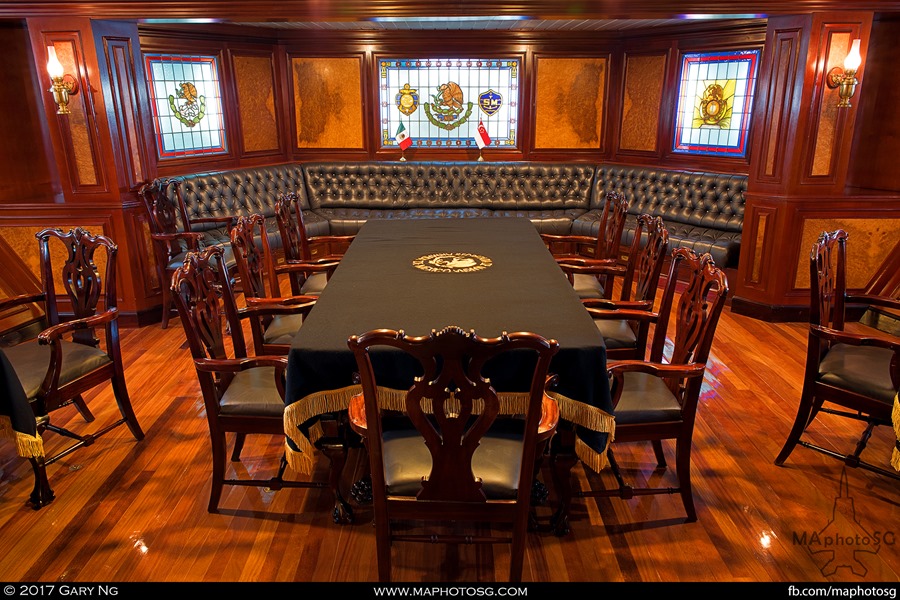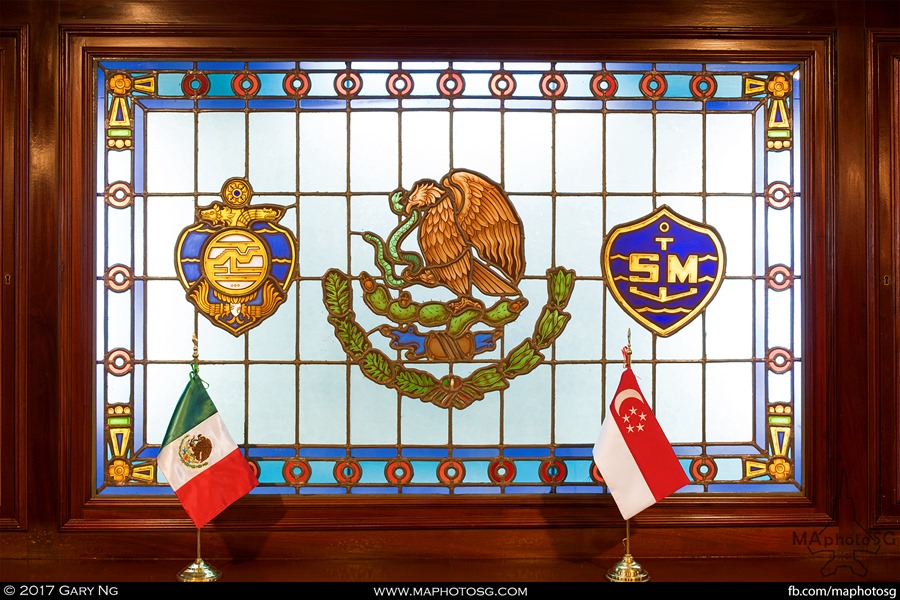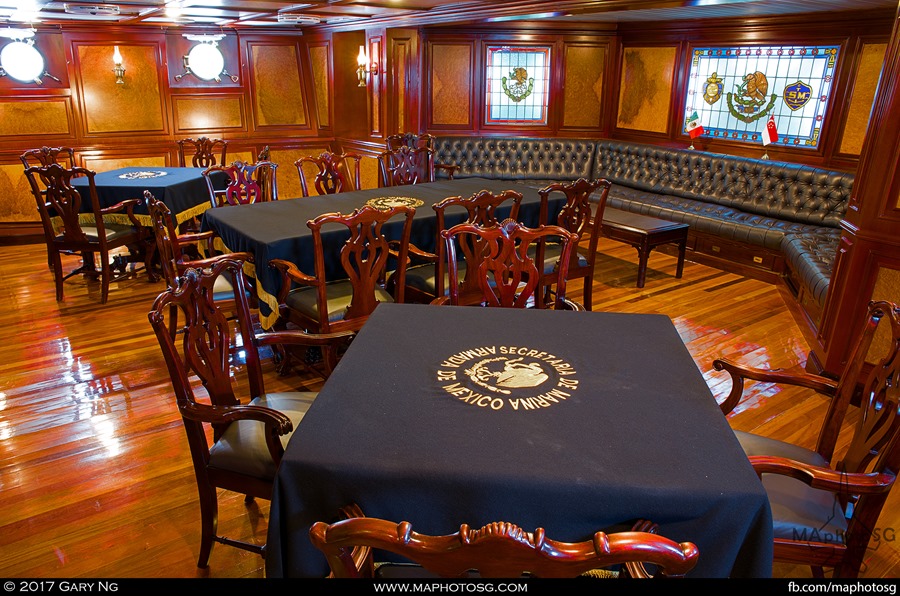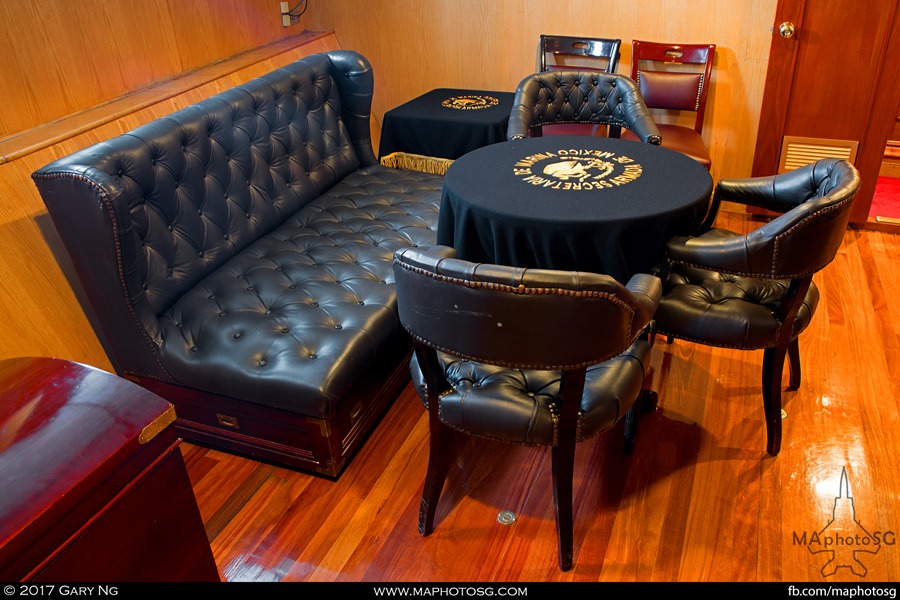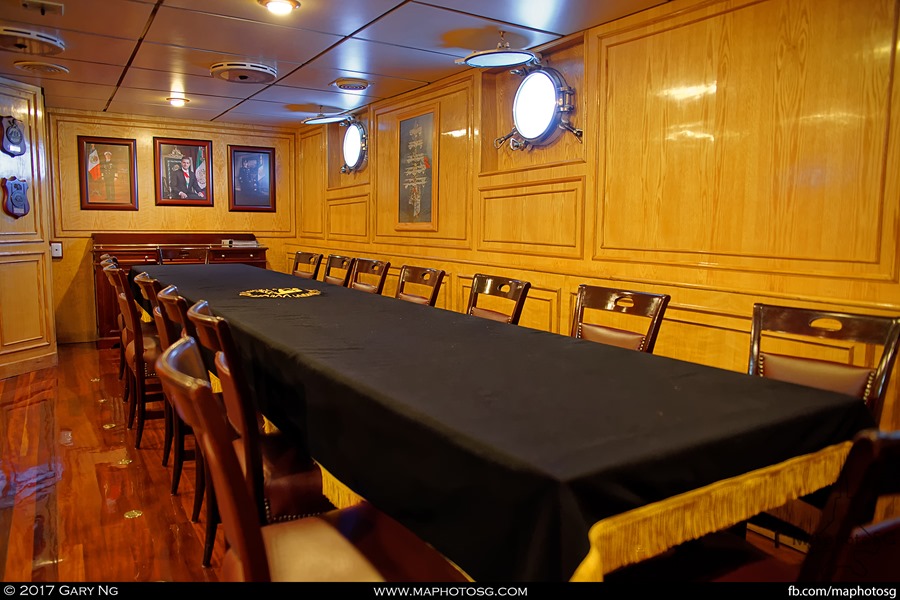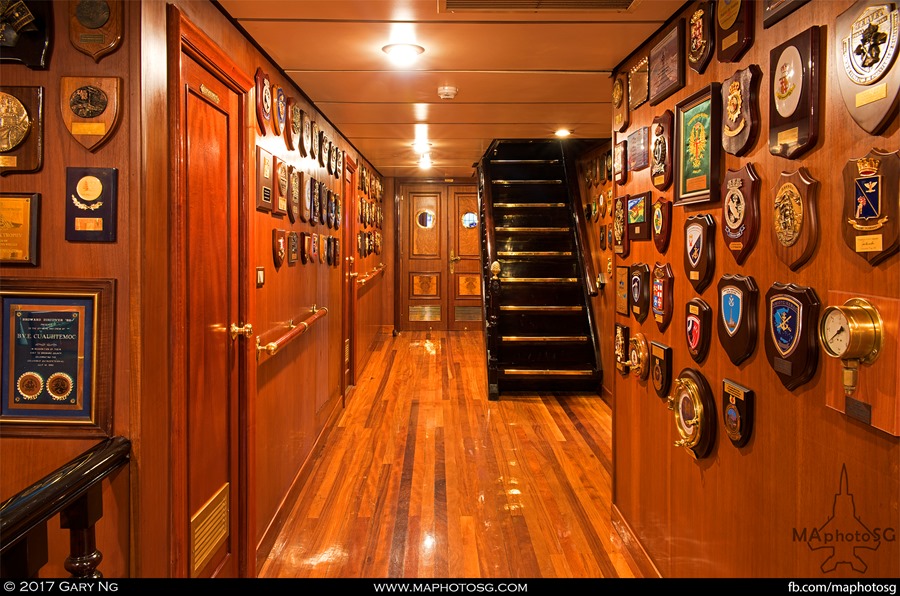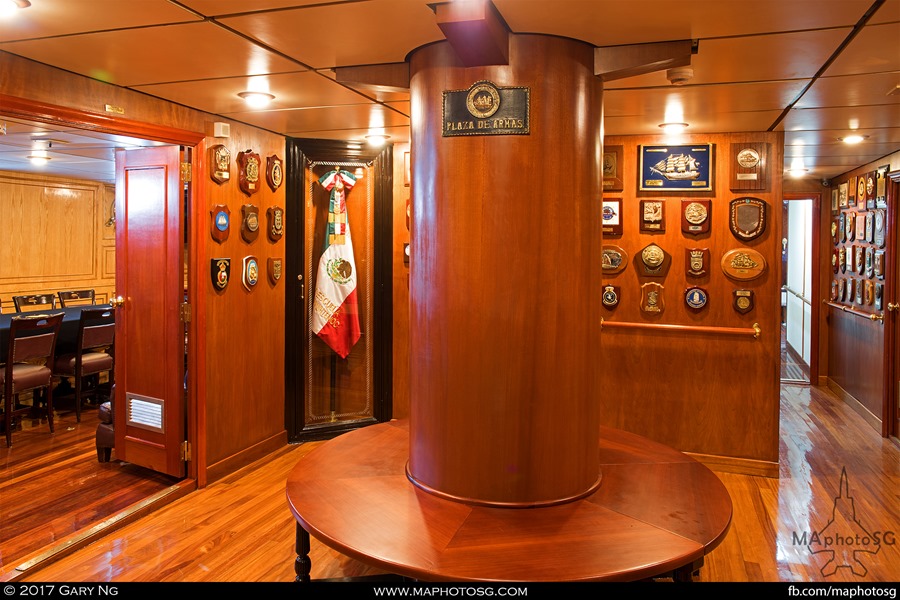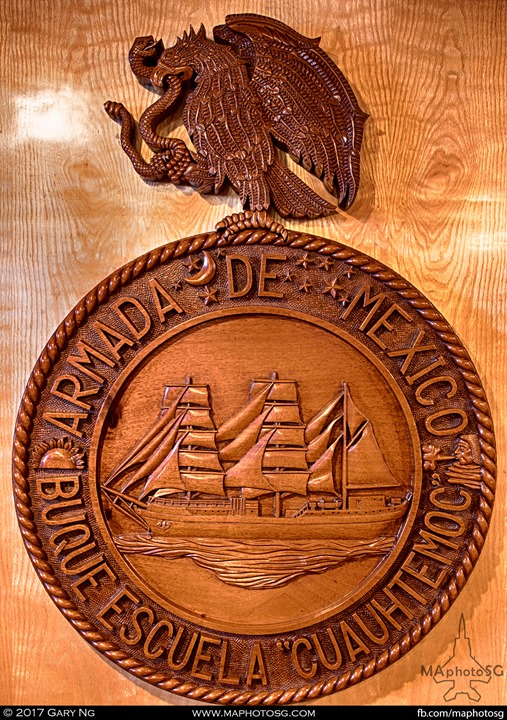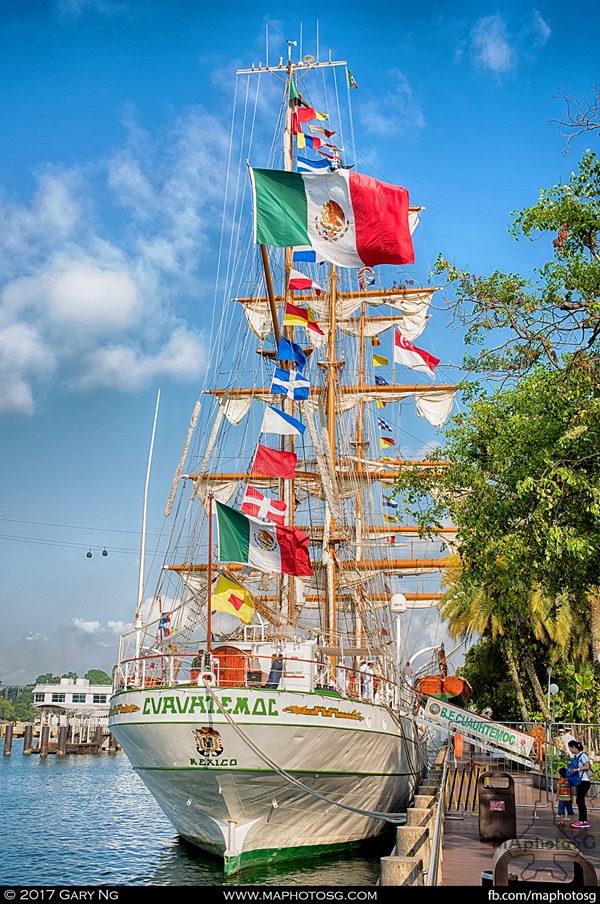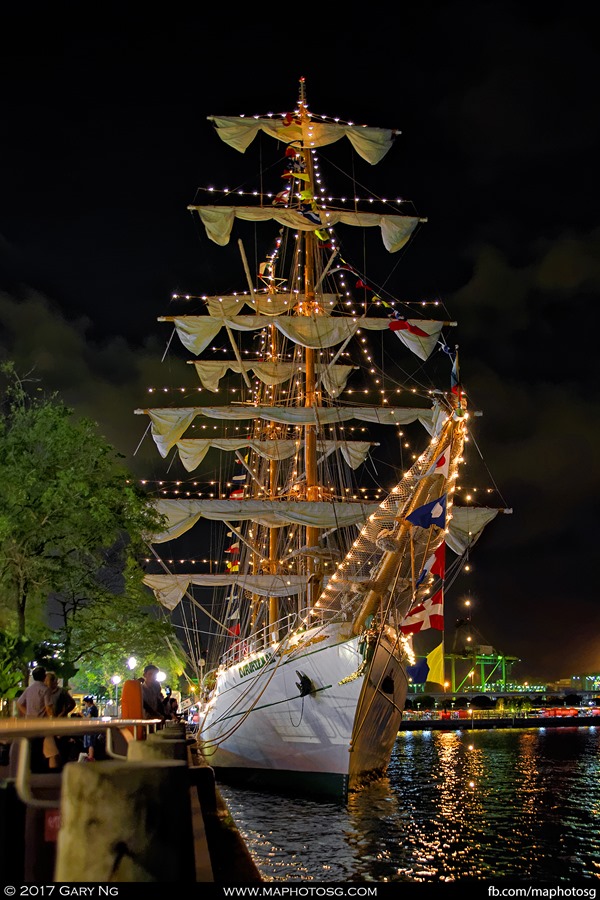 On the morning of 24 July, Cuauhtémoc manned the rails and set sail for Manila as she continued on her goodwill voyage. The stops after Manila are Shanghai, Busan, Kobe, Honolulu and Los Angeles, before returning to her home port of Acapulco. As a tireless navigator vessel, Cuauhtémoc has made 34 instructional voyages over the last 34+ years, visited 209 ports in 59 countries, spent 5522 days at sea and travelled 705012 nautical mliles so far, equivalent to 33 circumnavigations around the Earth.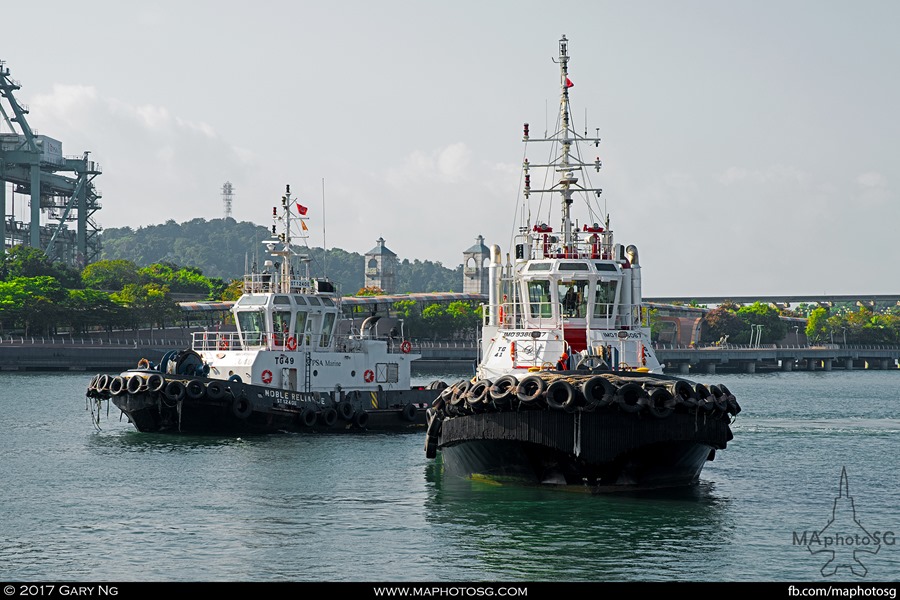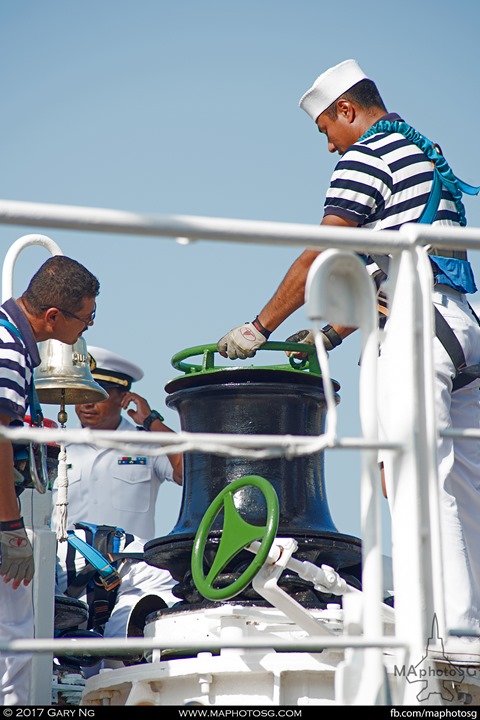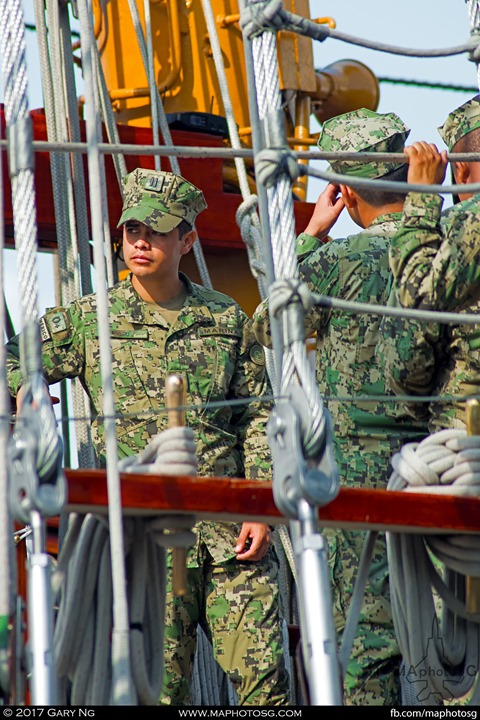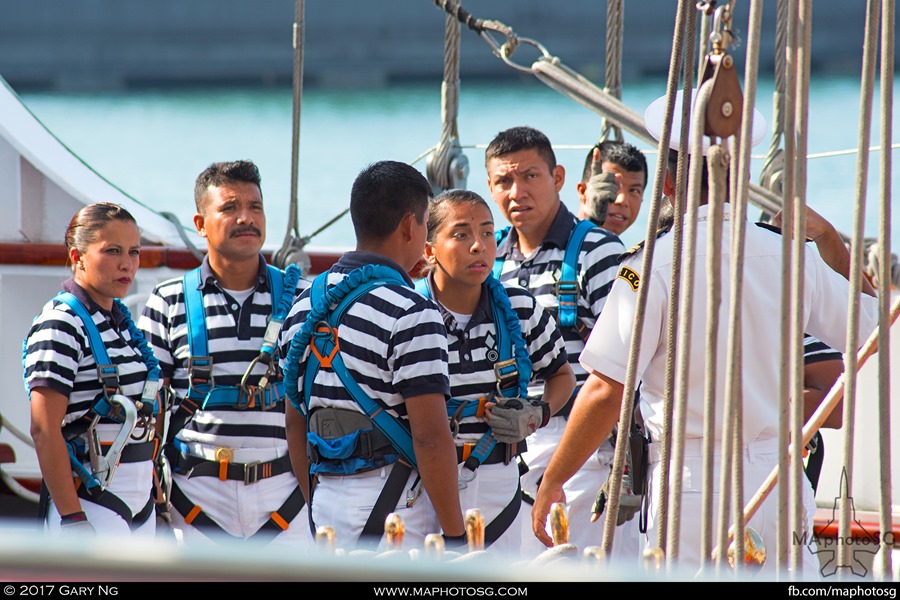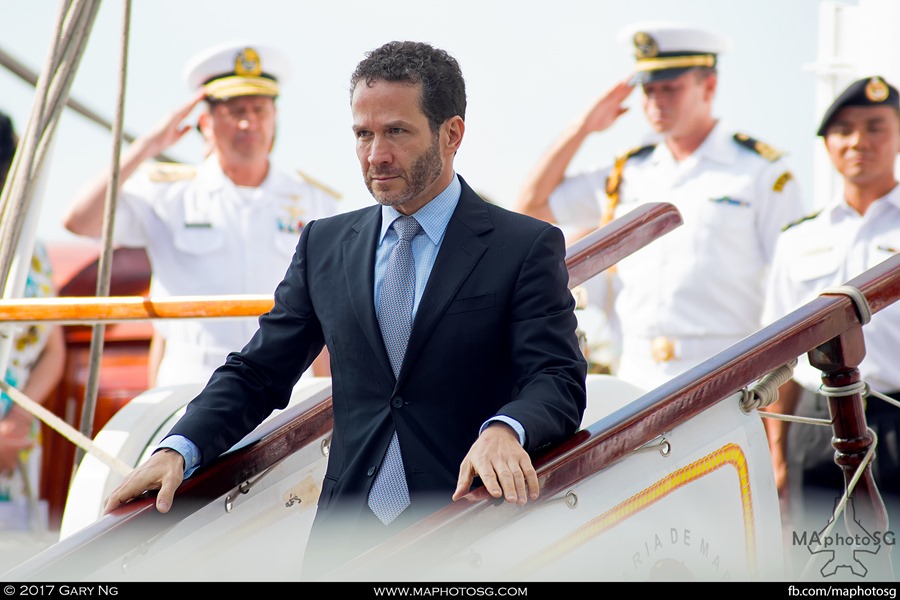 His Excellency, Ambassador Nathán Wolf Lustbader, Embassy of Mexico in Singapore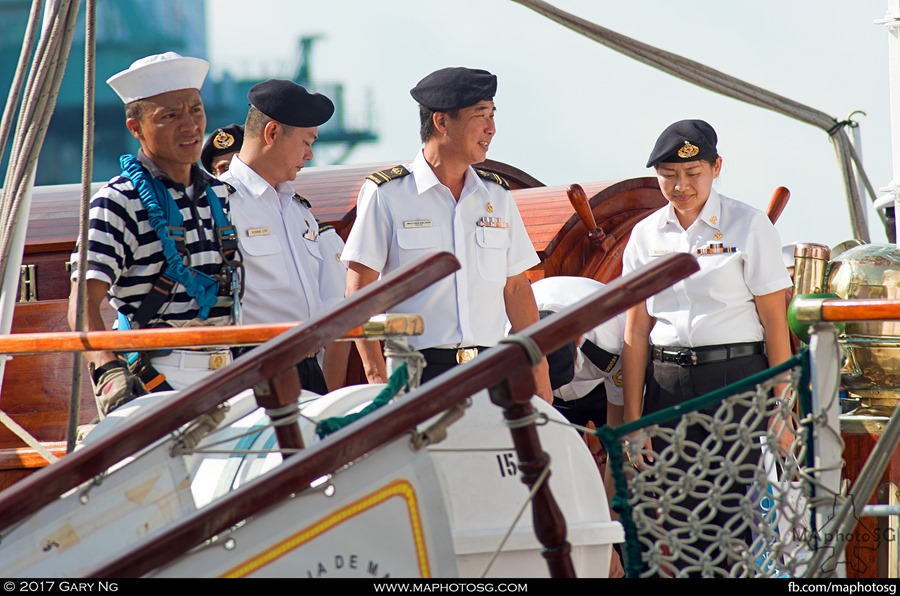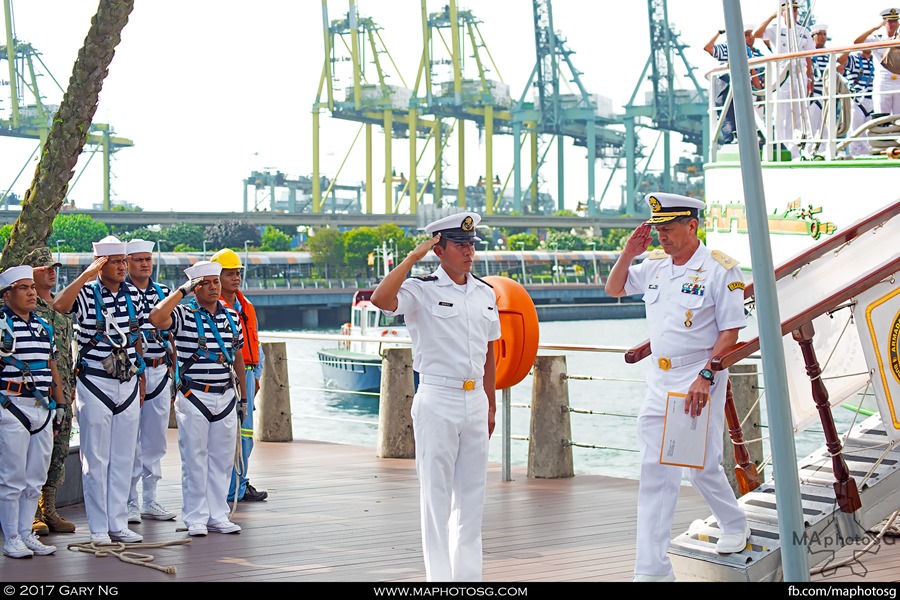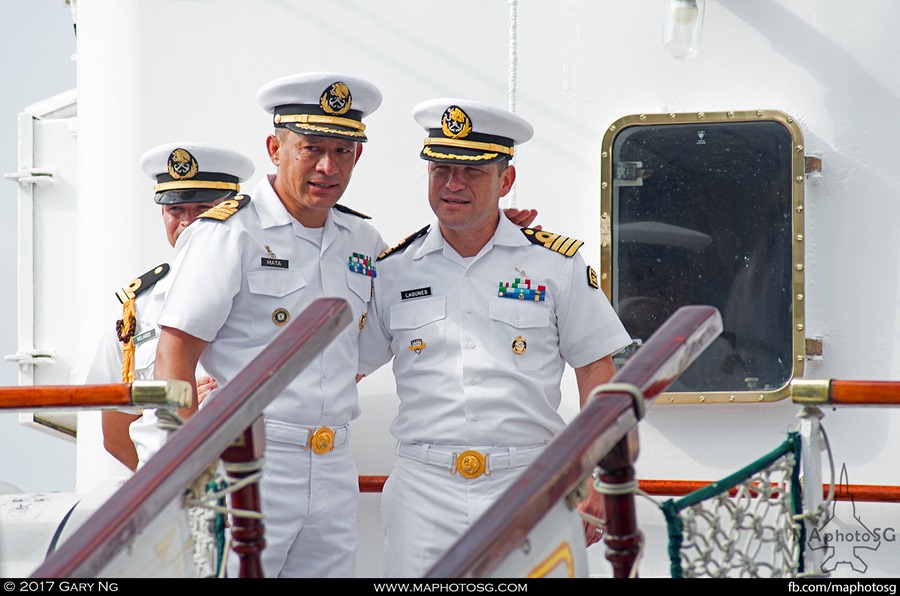 Captain Rafael Antonio Lagunes Arteaga (right), Commanding Officer, ARM Cuauhtémoc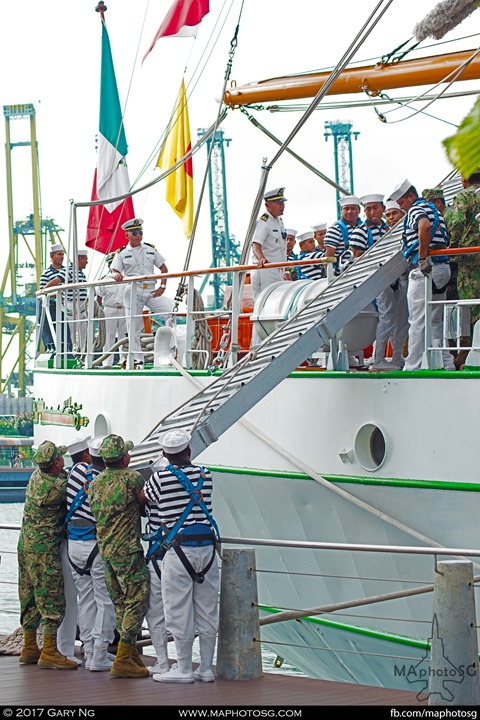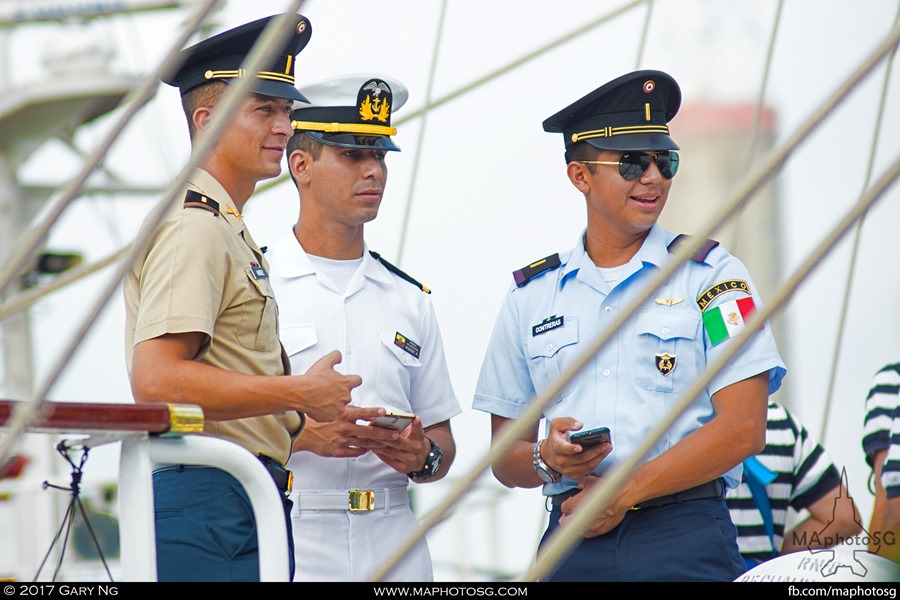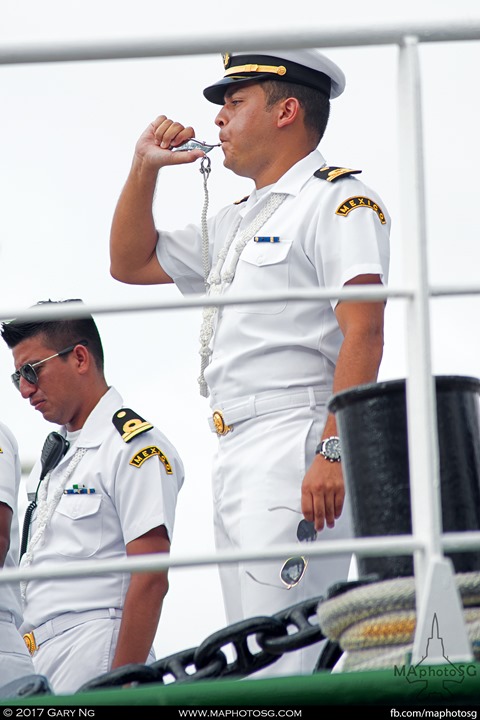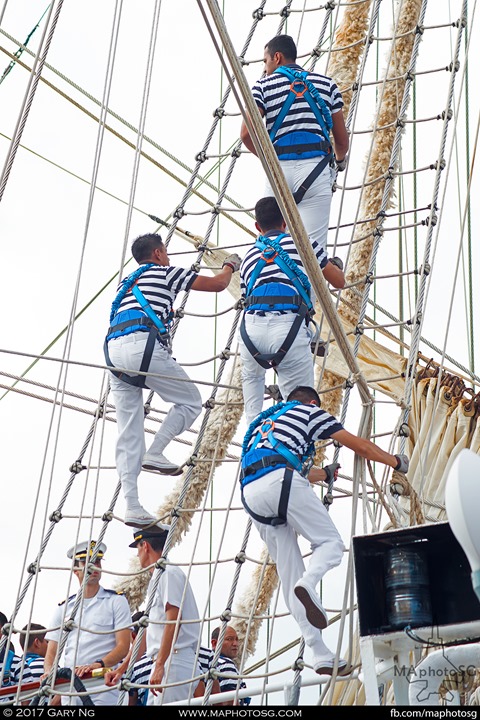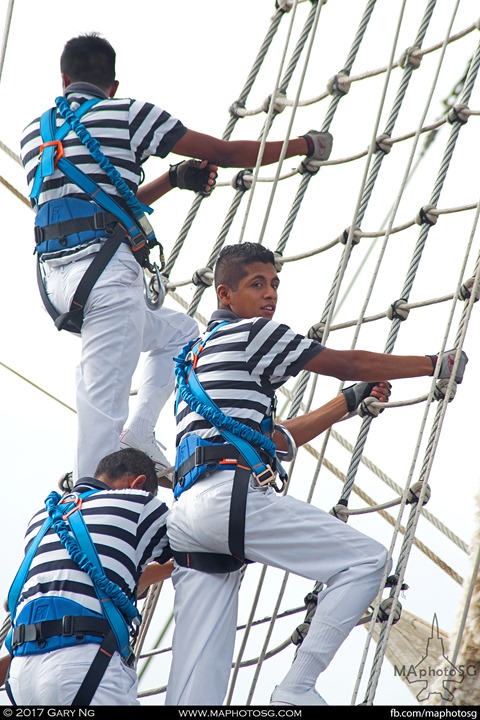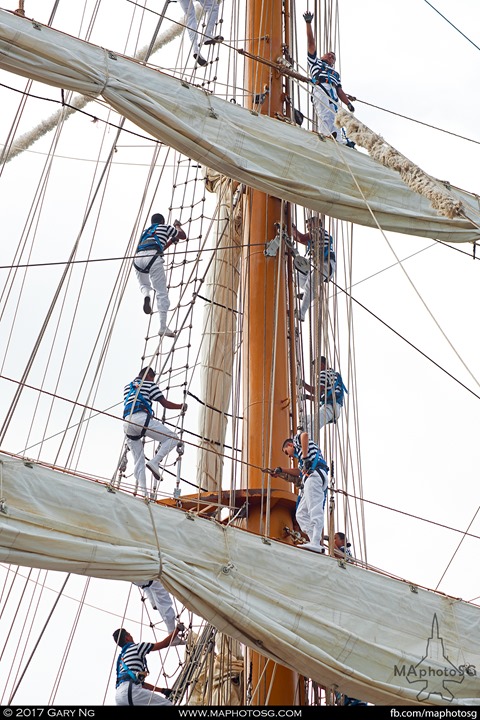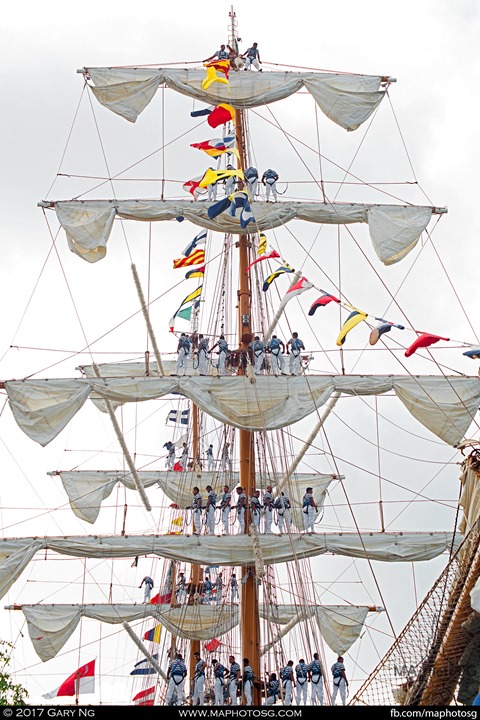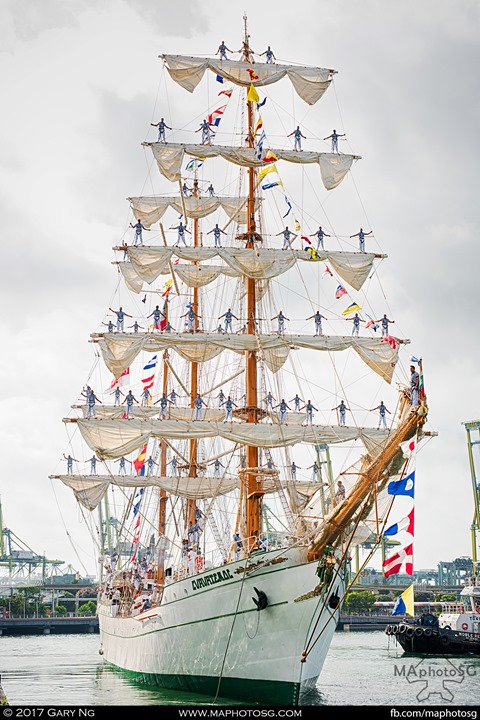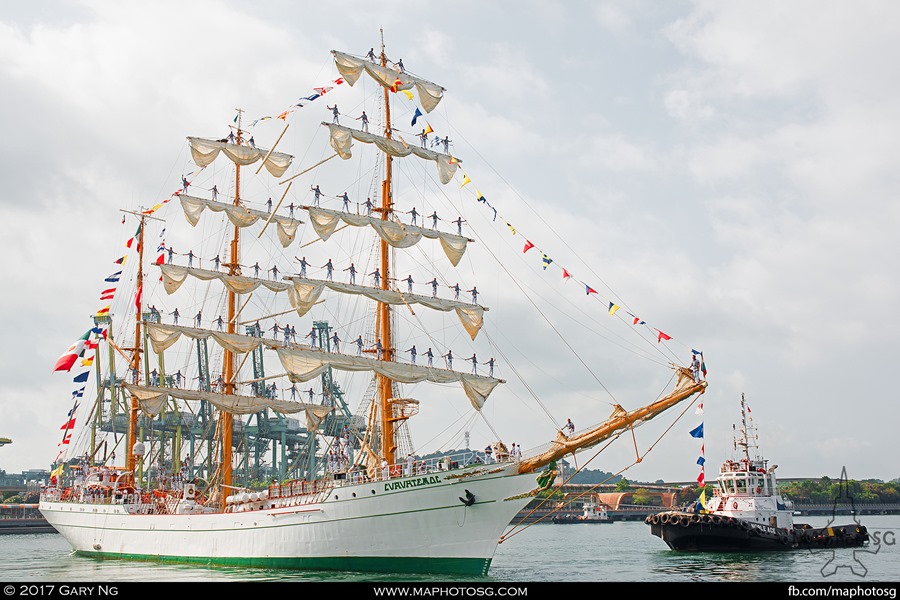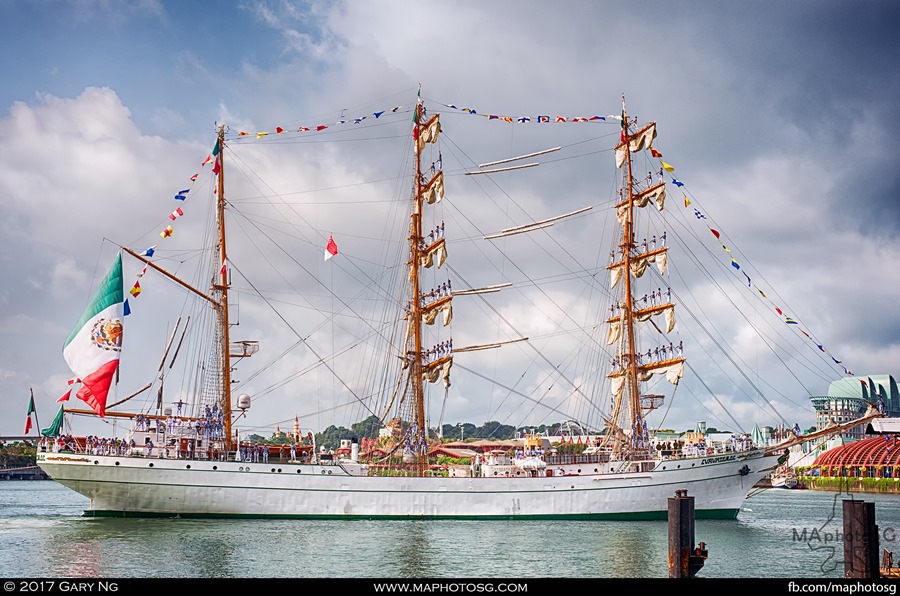 She is truly a vessel worthy of her motto "POR LA EXALTACIÓN DEL ESPÍRITU MARINERO" (For the Exaltation of the Sailor Spirit), and we look forward to her next visit to Singapore.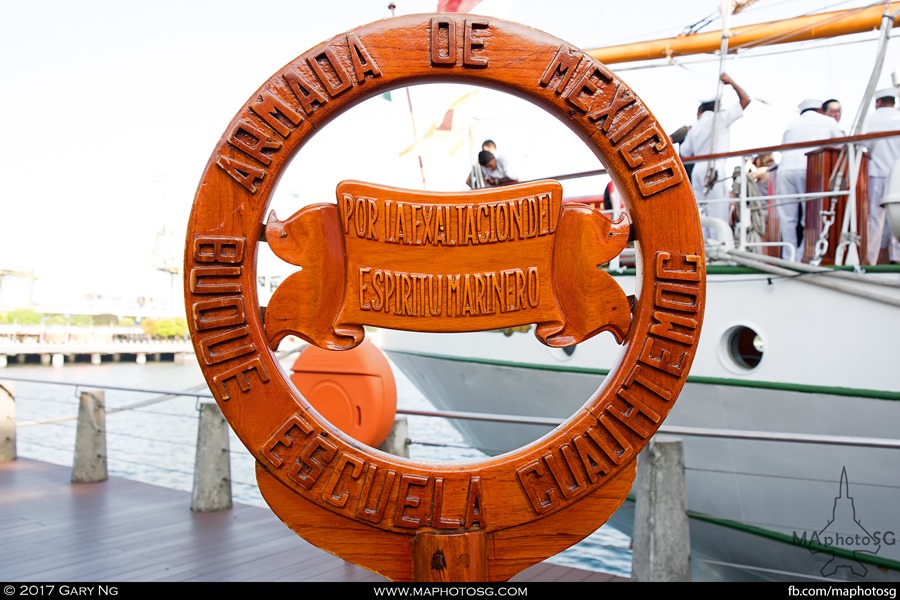 MAphotoSG would like to sincerely thank the crew of ARM Cuauhtémoc for their hospitality during the shooting of photos below decks, especially Lt. Gonzalez, without which this article would not have been possible.