After the huge success of the AOH17@City in May, the second phase of the AOH took place in the heartlands of Singapore. Making its debut was the estate of Punggol in the east, and Jurong East in the west. The challenges for the second phase were the movement of vehicles through the housing estates, the setting up of tentages for the static display, and the positioning of the various NS50 exhibits in the designated shopping centres. The static and NS50 exhibits also had to be reduced to take into account the much smaller space available as compared to the F1 Pit area.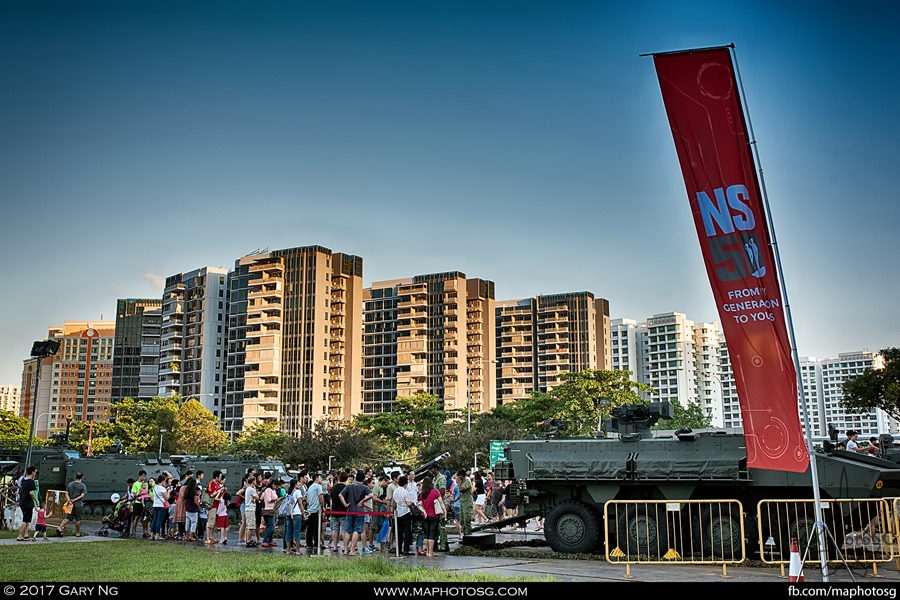 Bringing AOH to the heartlanders took on a much more significant meaning this year with the celebration of NS50. As an institution that involves every Singaporean male – past, present and future – it was important to recognise the contributions of all NSMen in ensuring the stability and progress of the country, and to ensure that this responsibility is passed on to the next generation. Family engagement at these sites were the main focus of the various exhibits and activities.

The static display areas were at the fields next to the Punggol MRT and Jurong East MRT stations, while the reduced NS50 exhibition was located inside the lobbies of Waterway Point and Westgate respectively. Despite the smaller area, most of the Army Formation exhibitions, key vehicles such as the Leopard 2SG and Belrex, and even a small shooting gallery were brought over. The unavailable segments were the Dynamic Defence Display (D3) Show, Soldier Strong Challenge, Battle Rides and the Technology & Innovation exhibition. A sheltered main stage held Close Combat and CPR Life Saving Demonstrations, and performances by the SAF Music & Drama Company daily, while the SAF Military Working Dog Unit put on a daily outdoor display.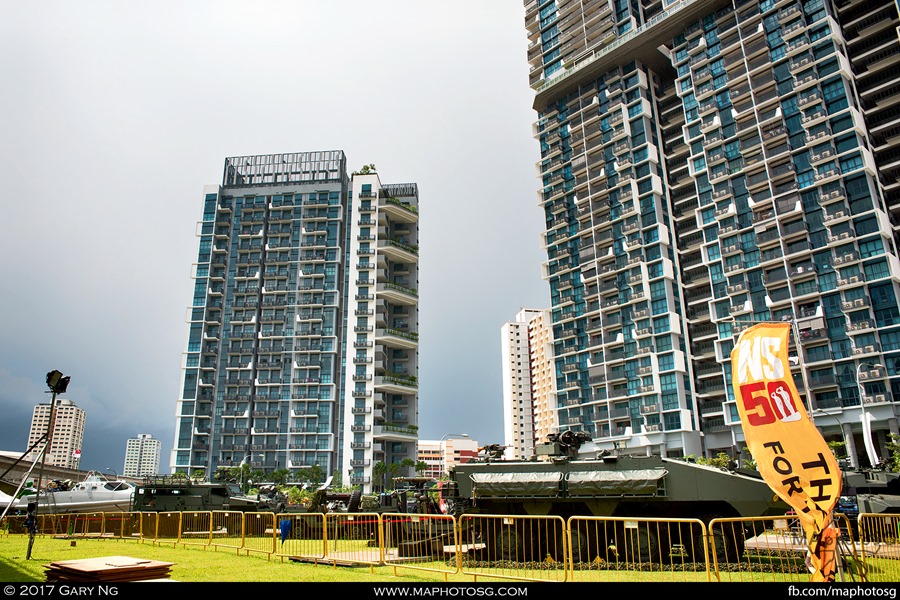 The atmosphere at the heartlands was very carnival-like, and it was able to reach out to the various generations of Singaporeans. It also allowed non-Singaporeans to understand and experience on a smaller scale, the importance of the SAF and NS to the country. Overall, AOH17@Heartlands was a successful conclusion to what has been a long-awaited Army Open House, and the excitement has already begun to the next edition in, hopefully, another 5 years.