Editor: We are pleased to present the first article for MAphotoSG by Mark Zerafa from Malta. With his contributions, we hope to bring interesting European based articles on military aviation.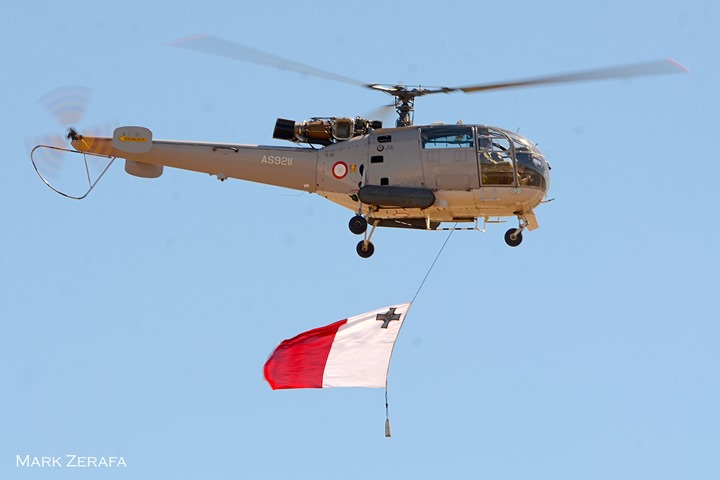 The three SA316B Alouette IIIs in service with the Armed Forces of Malta have had a colourful history, and although they may seem outdated compared to the AW139s with which they share the flightline, they are still an important element in the island nation's armed forces, performing vital coastal and inshore SAR and medevac work.
The story of Malta's Alouette IIIs draws strong parallels with the political course charted by the young nation. With the warming of relations between Malta and Libya in the seventies, a Libyan Military Mission was established in Malta, which included a helicopter component in the form of an AB-206 Jet Ranger donated to the Armed Forces of Malta to supplement its fleet of ex-West German Bell-47s, and the presence of Super Frelon helicopters to assist with Search and Rescue missions.
Three Alouette helicopters were also shipped to Malta, although it is uncertain whether these were intended for donation to the Armed Forces, or whether they would be operated by the Libyans.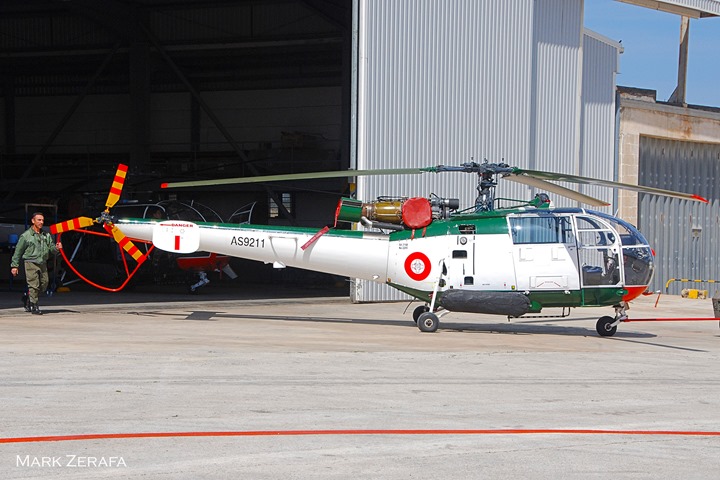 However, following a dispute between the two countries in August 1980, the Libyan forces were rapidly removed from Malta, leaving behind three semi-assembled Alouettes behind, without their logbooks. Two were ex-Libyan Police and the third was formerly operated by the Libyan Air Force.
It was only in June 11th, 1990, that the helicopters' logbooks were officially handed over in a ceremony at the AFM's headquarters.
With this important development, Eurocopter was contracted to overhaul two of the helicopters and train an initial contingent of two pilots and four technicians. In August 1992, the two selected airframes, LC2295 and LC2315, were shipped inside trailers to the Eurocopter facility in Marignane.
Repainted in AFM livery and markings, they were flown back to Malta by Maltese crews, arriving on December 24th, 1992.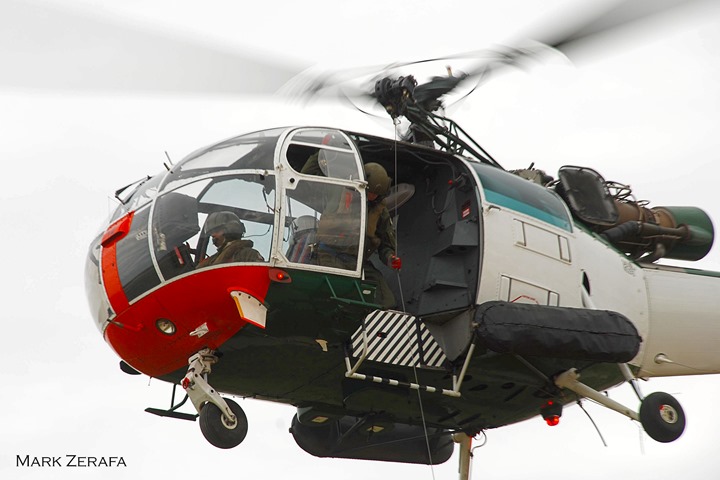 Soon afterwards, a further contract for the overhaul of the third Alouette was finalised, this leaving for Marignane in February 1993, returning on July 19th, 1993. All three Alouettes were initially placed on the Maltese civil register, as 9H-AAW, 9H-AAX and 9H-AAV.
The Alouettes were immediately put into good use on short-range SAR missions and medevac duties, when the IFR capabilities and the multi-engine endurance of the Italian AB-212s was not required.
A further two Alouettes were purchased from surplus Dutch stocks, these two helicopters, still wearing the camouflage scheme of their former operators, being unveiled to the public in October 1996. Registered 9H-ADA (formerly A-209) and 9H-ADB (formerly A-1399), these were of the less powerful AS-316A standard.
However, with less powerful engines, no winch and no emergency flotation system rendered the ex-Dutch Alouettes much less useful than their ex-Libyan sister-ships. Eventually they were grounded and cannibalised for spares.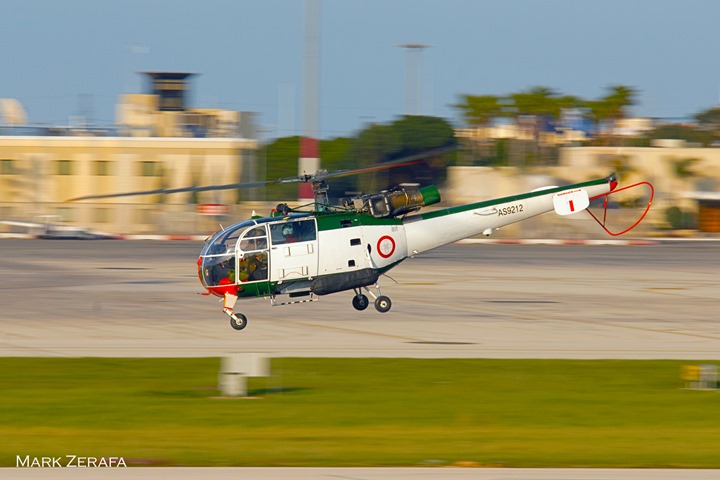 In May 2000, all AFM aircraft were struck off the Maltese civil register and started being operated using military serials. Over the years, Maltese Alouettes have been adapted to numerous other roles, depending on exigencies at that point in time.
These have included the modification of one helicopter to take a door-mounted heavy machine gun to act as a 'gunship' to cover a second Alouette deploying special forces on ship-boarding operations. Although the gunship has been reverted back to standard configuration, the Alouettes can still be used for troop insertion duties, even if the capacity of the cabin limits the amount of troops that can be carried.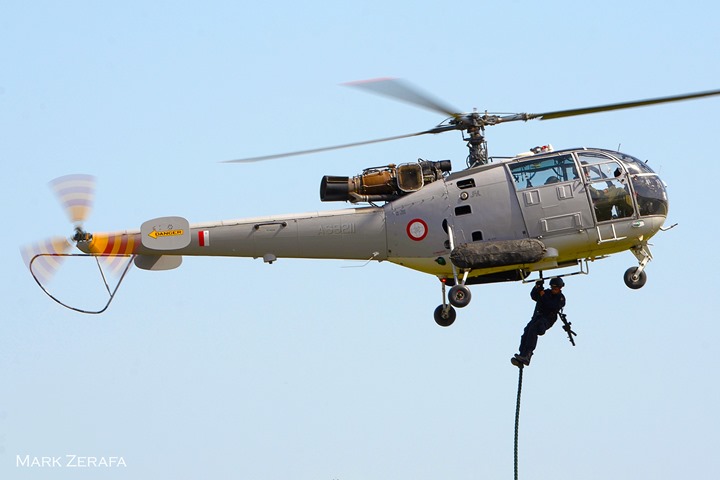 In October 2010, the first Alouette was taken through a major overhaul. This was a first in that all work was effected in Malta by Maltese technicians. The engine was replaced, and the rotor overhauled. New wiring and avionics have lead to a weight saving of around 50kgs, giving the helicopters an increased operational radius and time-on-station. The aircraft were alse repainted in the current AFM livery of grey with white undersides.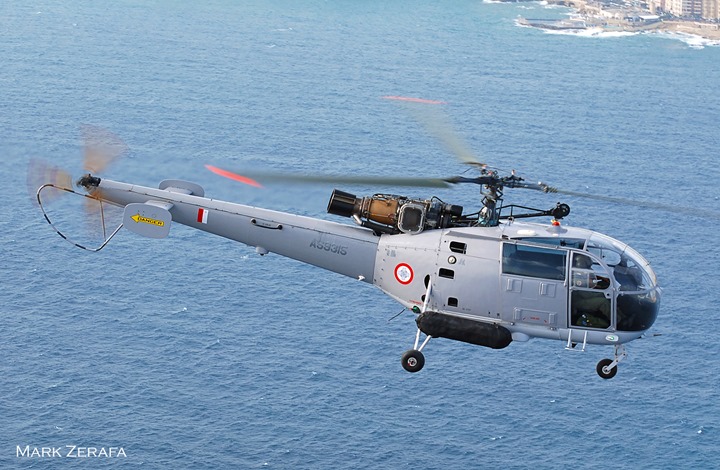 Note: The SA316B Alouette III also served with the RSAF in 120 Squadron until their retirement in 1978. A surviving airframe can be viewed at the RSAF Museum in Paya Lebar.