MAphotoSG – A First Year Retrospective
On 1 Dec 2015, the Military Aviation Photography Singapore (MAphotoSG) group was formed by Raymond and David, based on the common interest of military aviation and photography. Within a short space of time, new members were recruited, and by Jan 2016, the group's activities were in motion. With a current strength of 11 members, here's a look back at some of the key activities of the last 12 months, as MAphotoSG celebrates its first anniversary on 1 Dec 2016.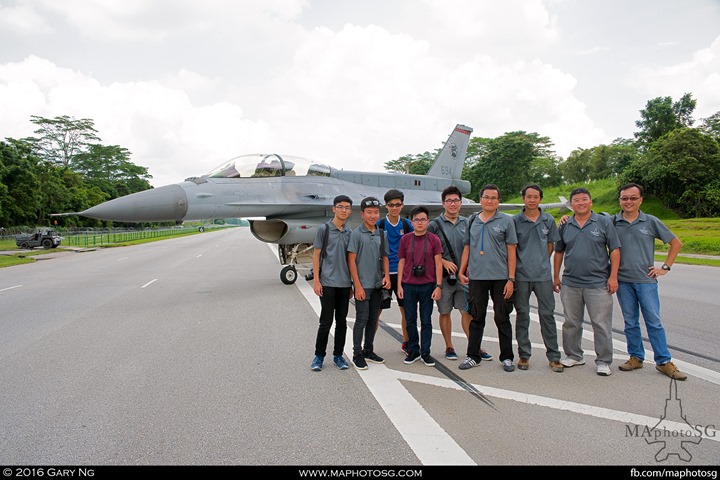 Singapore Airshow 2016 – RSAF Preview (article link)
The first major activity that MAphotoSG took part in was the Singapore Airshow 2016 Preview hosted by the Republic of Singapore air Force (RSAF). The preview began with a visit to Changi Air Base (CAB) East, where the group had a rare behind-the-scenes look at the pilots from 149 Squadron going through their suit-up and pre-flight procedures. This was followed by the launch of the RSAF's F-15SG and AH-64D Aerial Display Team.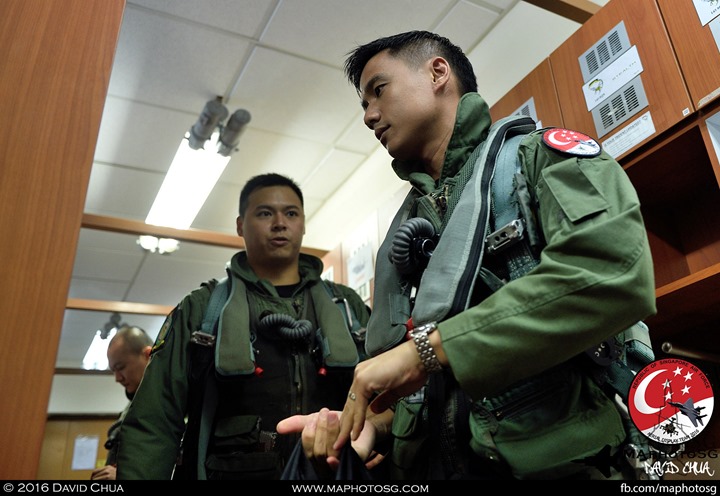 149 Sqn pilots suit up for their flight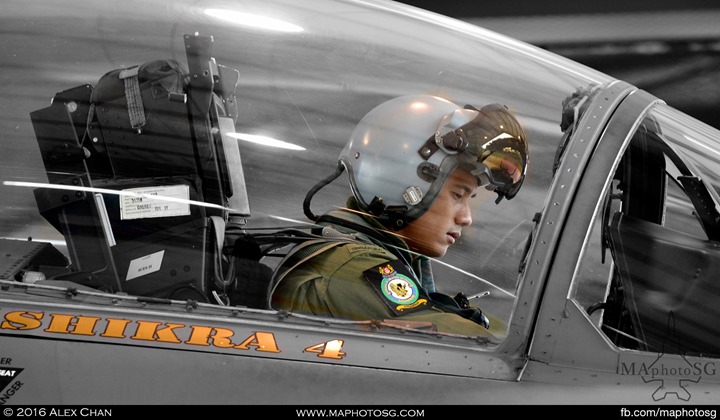 An F-15SG pilot conducts a flight pre-check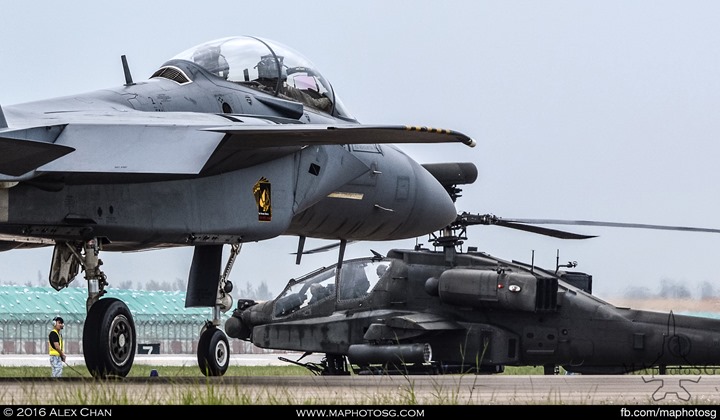 The RSAF Aerial Display Team prepares to launch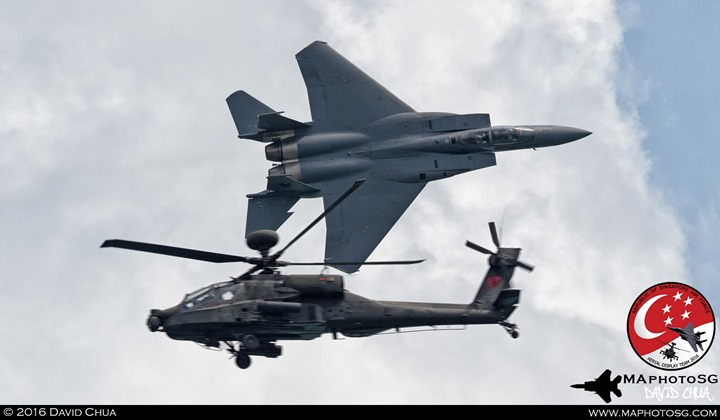 The RSAF Aerial Display Team goes through their paces during a rehearsal
At the exhibition site, the group was given a preview of the RSAF's display as the team conducted their rehearsals. Rounding up the visit, the group observed how the RSAF team prepared and setup their static aircraft display. The interaction enabled the group to understand how the RSAF functions as a team to seamlessly prepare their contribution to the Singapore Airshow 2016 exhibition.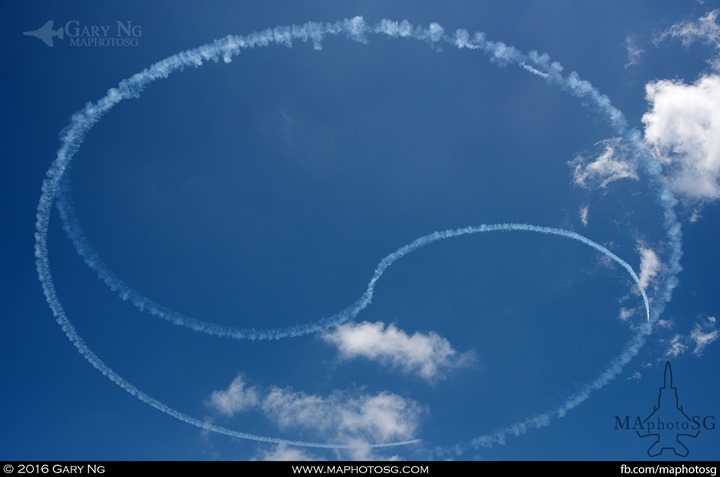 Republic of Korea Air Force Black Eagles Taeguk display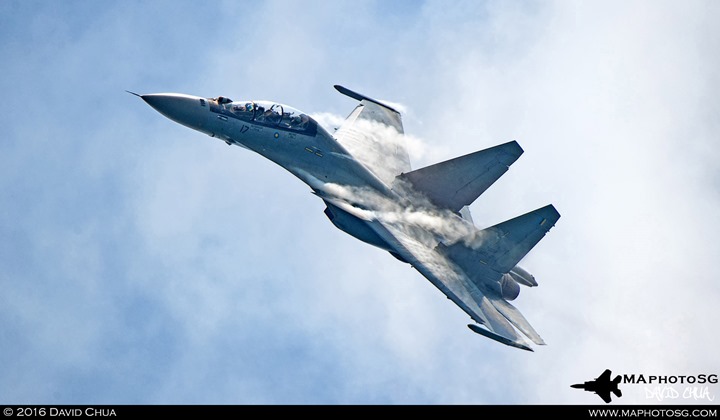 Royal Malaysian Air Force Su-30MKM Flanker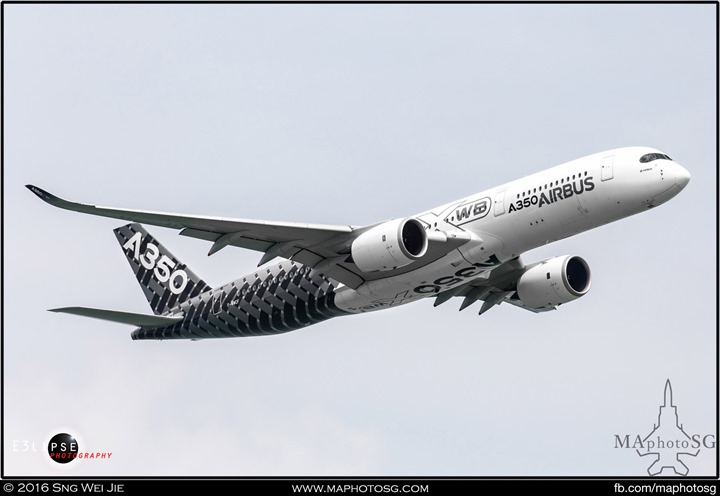 Airbus A350-900 XWB (Extra Wide Body)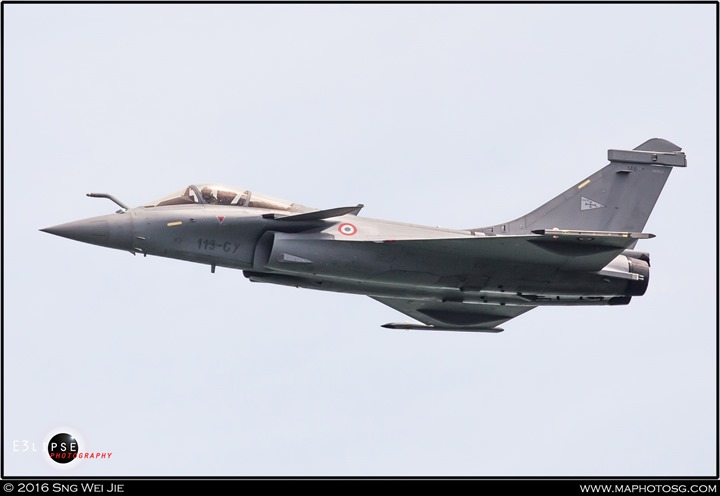 French Air Force Dassault Rafale C
RSAF Open House (ROH) 2016 Preview (article link 1  article link 2)
In May 2016, the long awaited RSAF Open House made its comeback after a 5-year absence, and MAphotoSG was invited to a bloggers preview at Paya Lebar Air Base (PLAB) a few days before the event. A briefing was given about the theme and main attractions of the event, and this was followed by the aerial display demonstration.
Colonel Randy Ong, CO PLAB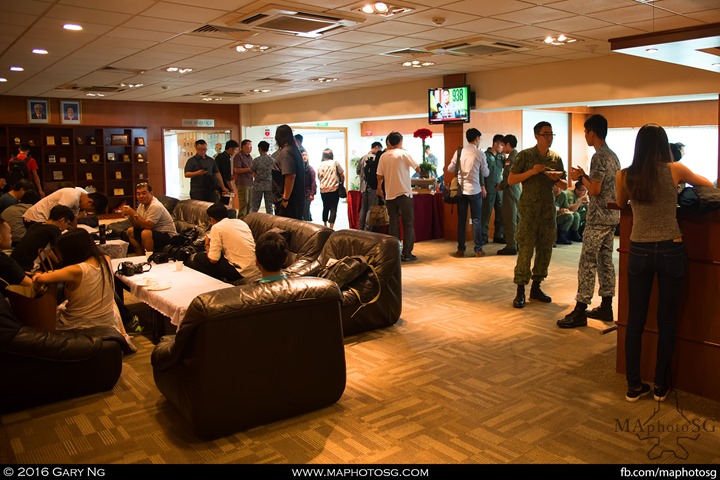 Breakout session prior to the Aerial Display demonstration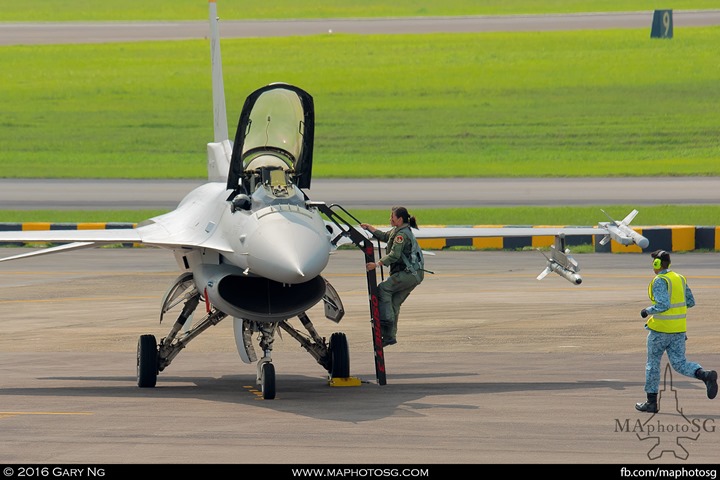 An F-16C is scrambled to intercept an intruder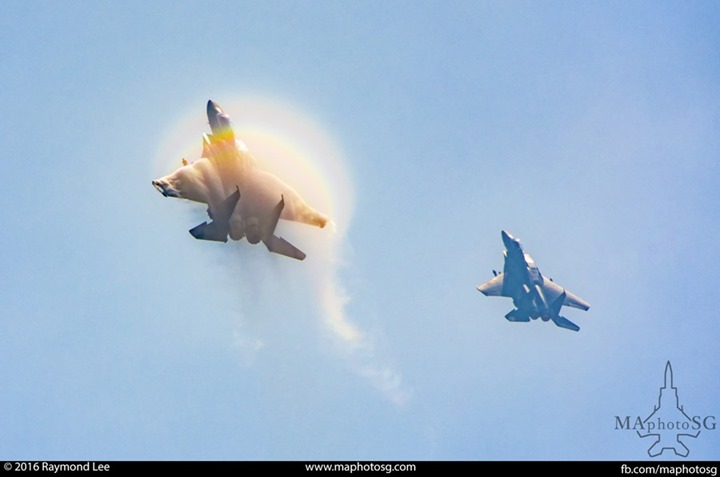 F-15SGs performed a vertical climb after take-off
After the display, the group was taken to the static display area to view the various RSAF platforms that were made available for the public to interact with. The final event in the preview was a Fokker 50 joyride for the group which allowed all to see Singapore from the skies. The preview was rounded off with a lunch session, and a big insight into the preparations for ROH 2016.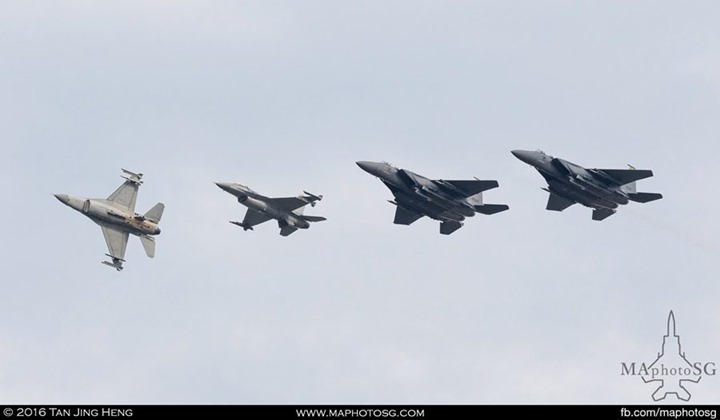 A 4-ship flight returning back to base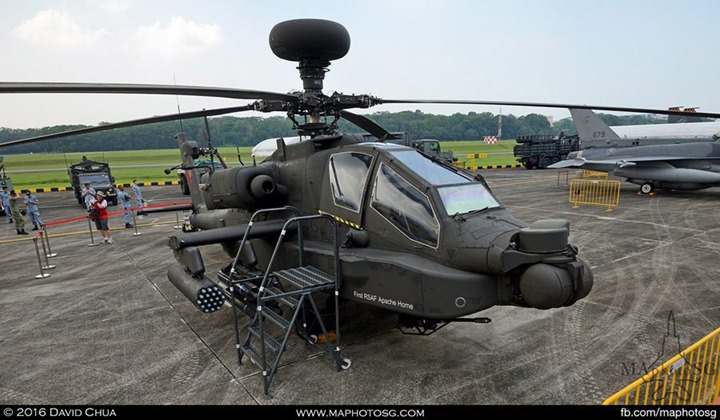 AH-64D Longbow Apache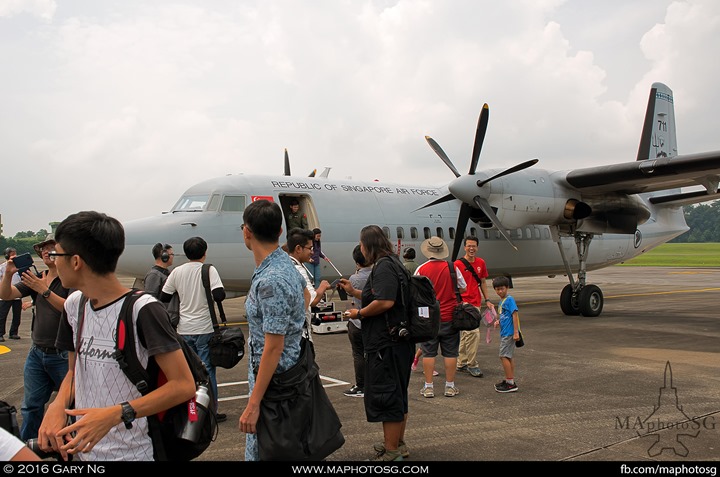 Fokker 50 joyride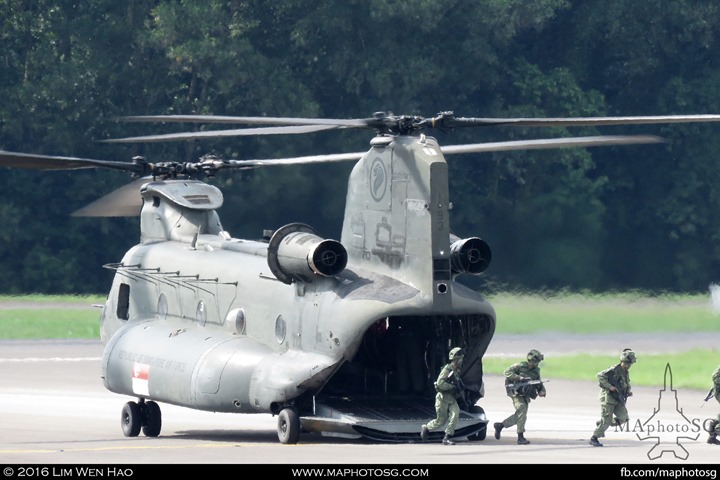 CH-47D Chinook
Royal Air Force Red Arrows (article link)
In October, the British High Commission Singapore engaged MAphotoSG to cover the Royal Air Force Red Arrows flypast and activities in Singapore, as part of their Asia-Pacific & Middle East Tour 2016. The group covered the Red Arrows ground engagements at the Rolls-Royce Seletar Campus and Nanyang Technological University, and the Marina Bay flypast.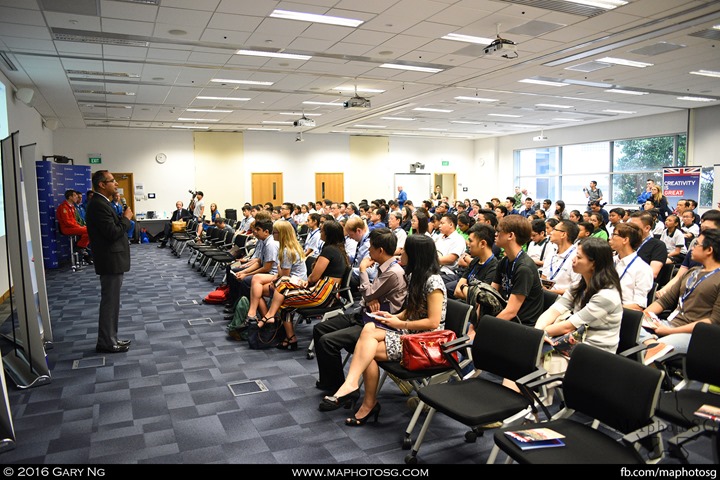 Red Arrows at Rolls-Royce Seletar Campus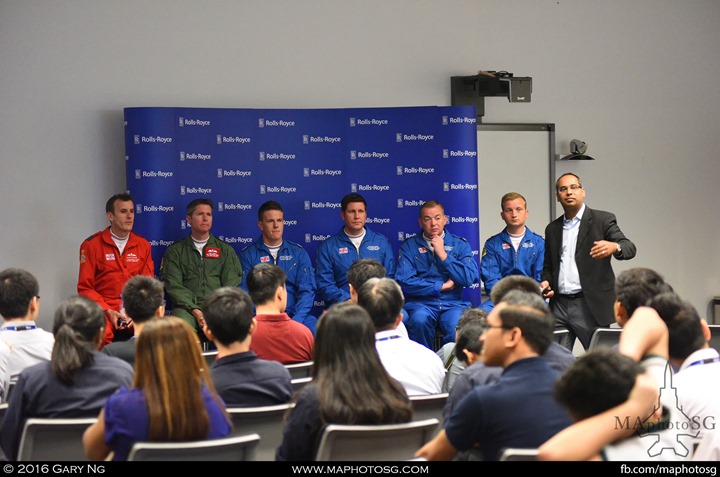 Red Arrows at Rolls-Royce Seletar Campus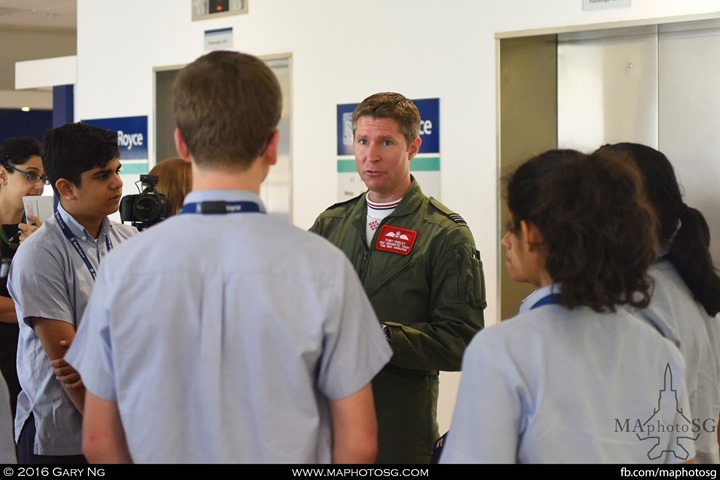 Red Arrows at Rolls-Royce Seletar Campus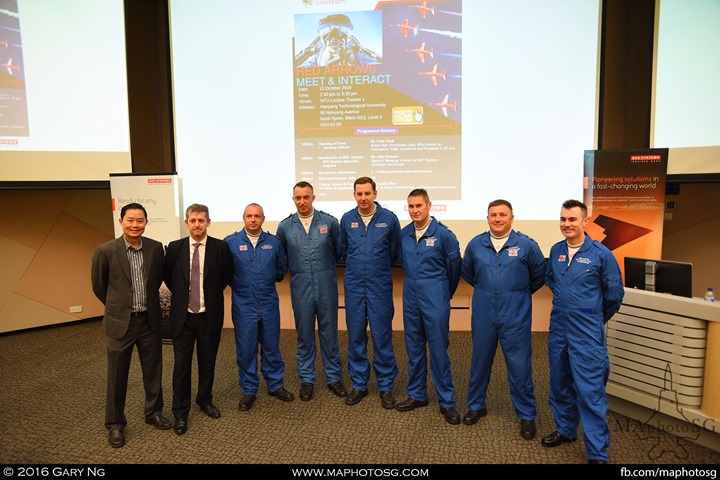 Red Arrows at Nanyang Technological University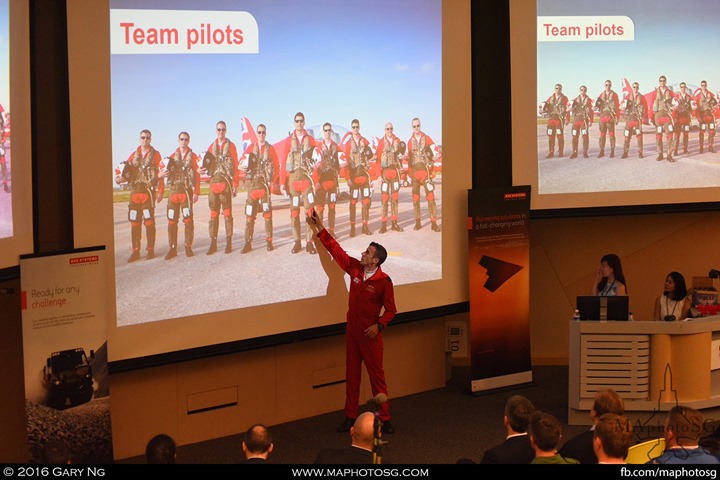 Red Arrows at Nanyang Technological University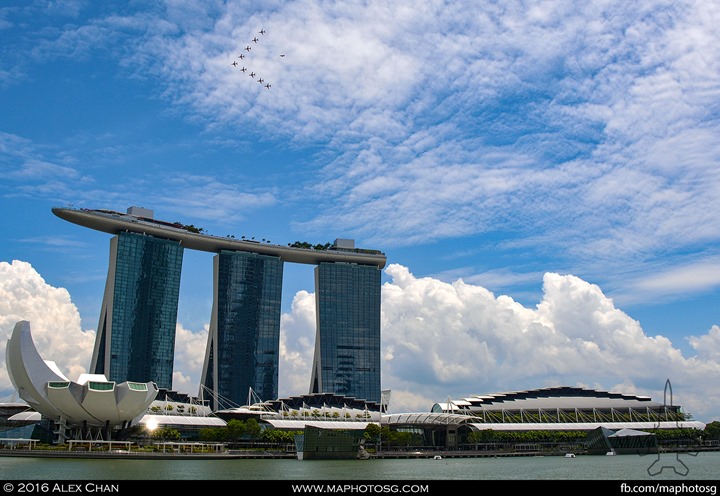 Red Arrows Marina Bay Flypast
After the flypast, coverage continued at PLAB, including photographing the Red Arrows Hawks with specially marked Aston Martins in the colours of the Union Jack and Red Arrows. As a bonus, an invite was extended to the group Editor by the British High Commission Kuala Lumpur to shoot the team's display performance over Epsom College in Malaysia (ECiM).
Red Arrows landing at PLAB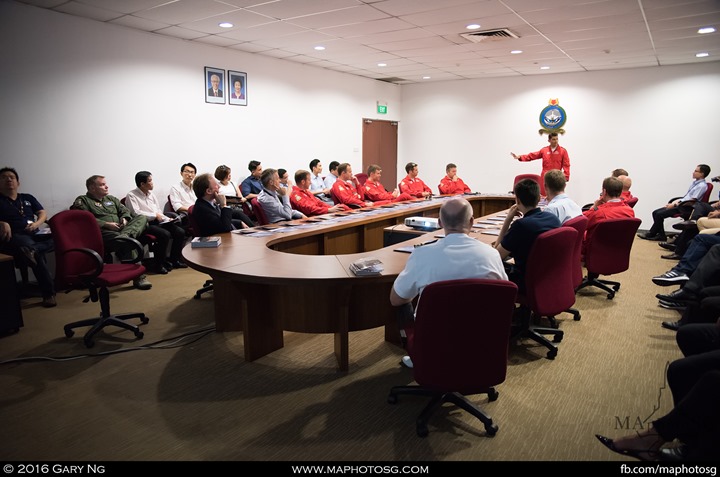 Presentation by the Red Arrows at PLAB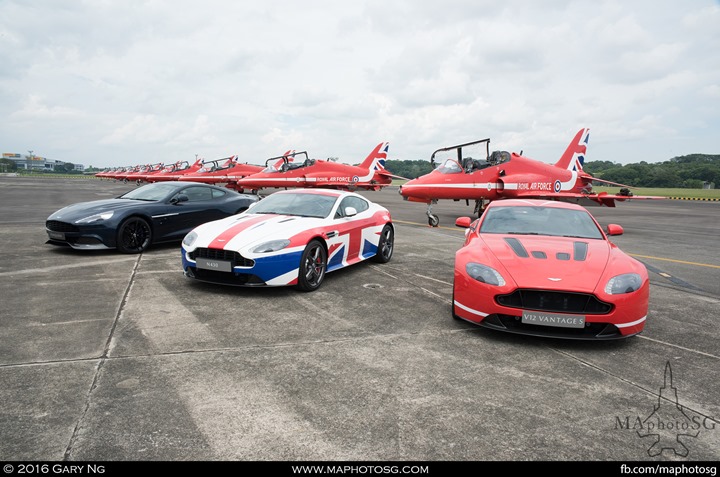 Red Arrow Hawks and specially coloured Aston Martins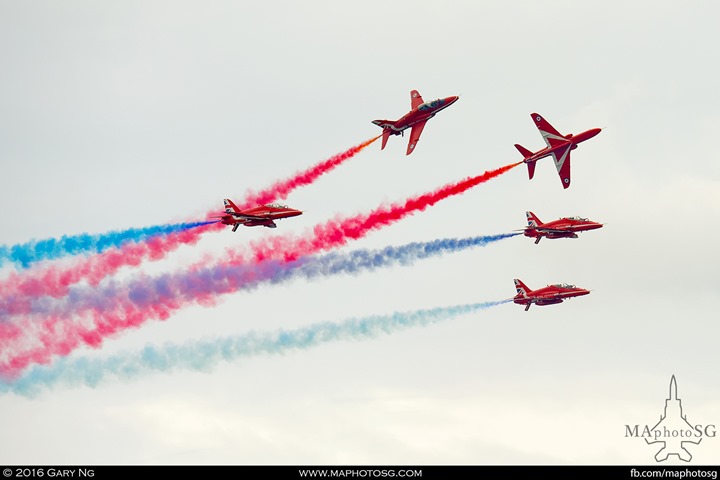 Red Arrows performing over Epsom College in Malaysia
RSAF Exercise Torrent VII (article link)
The last major event of the year covered by the group was the RSAF's Exercise Torrent VII, also known as the Alternate Runway Exercise. The group was invited by the RSAF to cover the conversion process of the public road into a runway, and the launching and recovery of the F-15SGs and F-16s from it. This was a rare opportunity for the group as Exercise Torrent is conducted once every 5 to 7 years.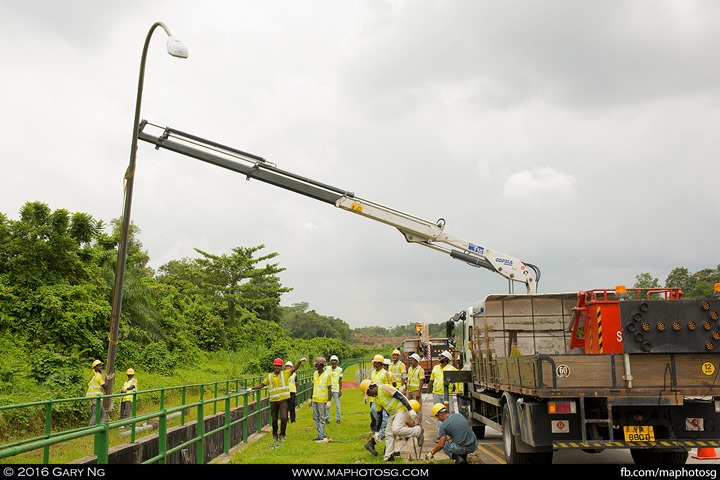 Removal of lamp posts from Lim Chu Kang Road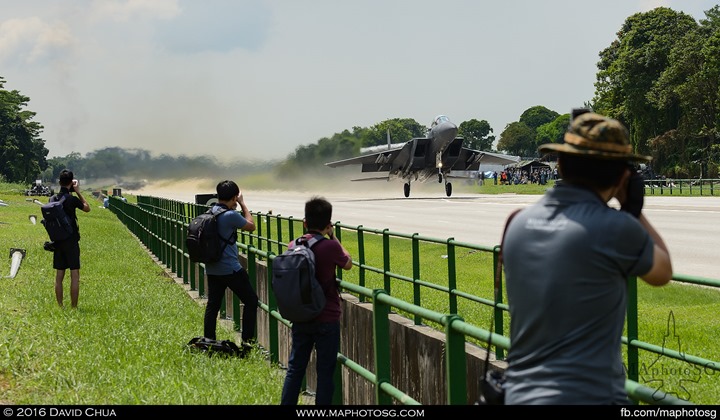 An F-15SG on its take-off run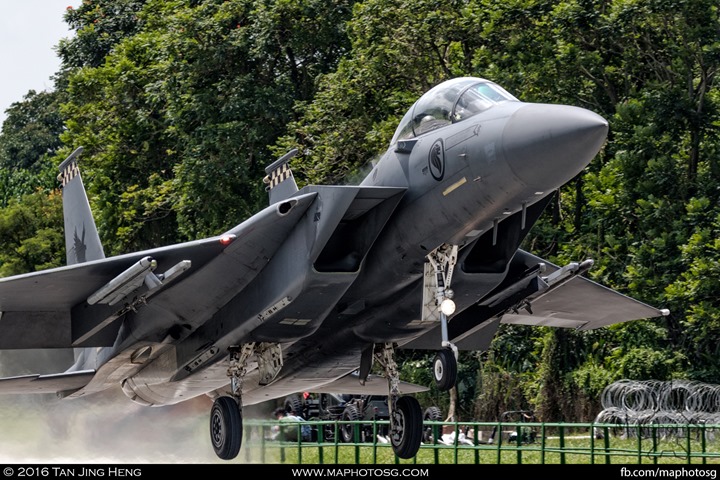 An F-15SG takes off from Lim Chu Kang Road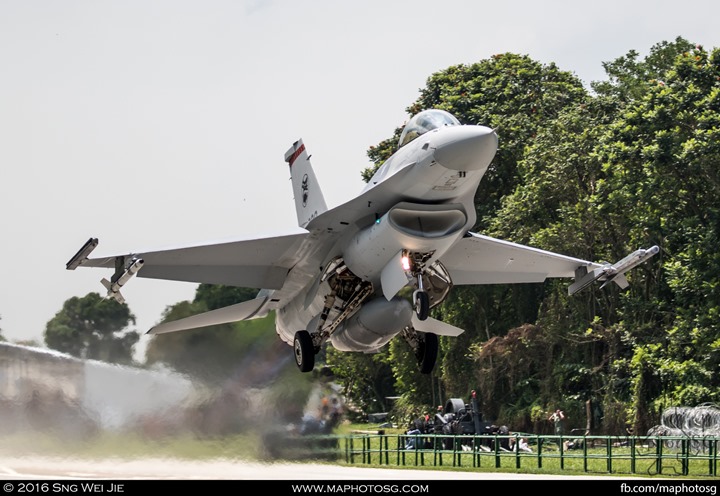 An F-16C takes off from Lim Chu Kang Road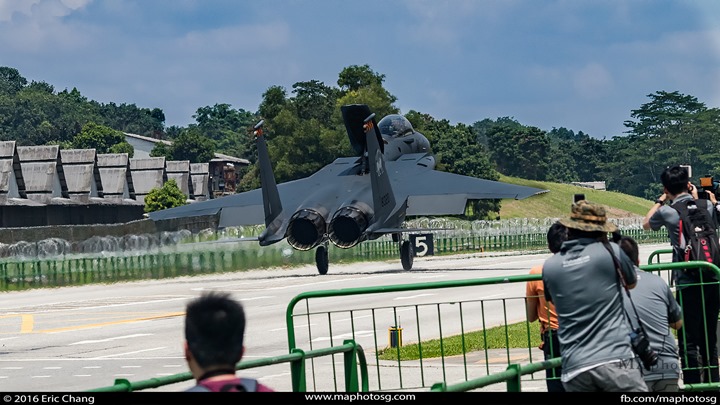 An F-15SG deploys it air brakes upon landing at Lim Chu Kang Road
Airshows (article link 1  article link 2)
Other than covering the above events, members of the group also visited airshows where possible during their personal trips. Wei Jie visited the American Air Show at Imperial War Museum Duxford in England, and David covered the Royal Netherlands Air Force Luchtmachtdagen (Open Days) Airshow at Leeuwarden. One of the key highlight was the first European air show debut of the Lockheed Martin F-35 at Luchtmachtdagen.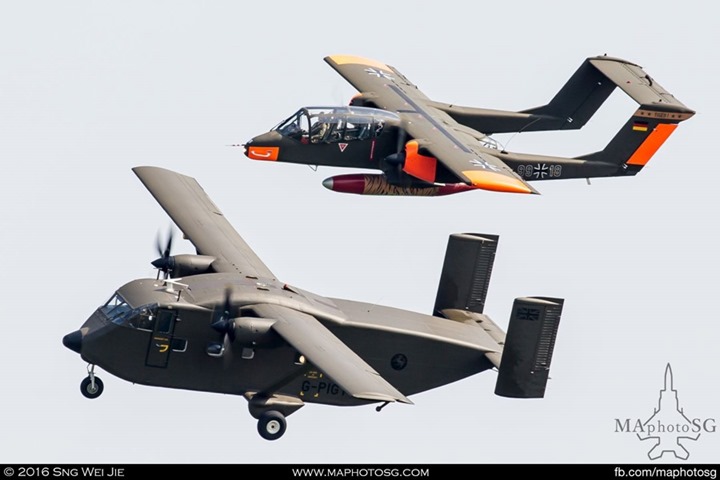 Shorts Skyvan SC-7 and OV-10 Bronco from the Bronco Demo Team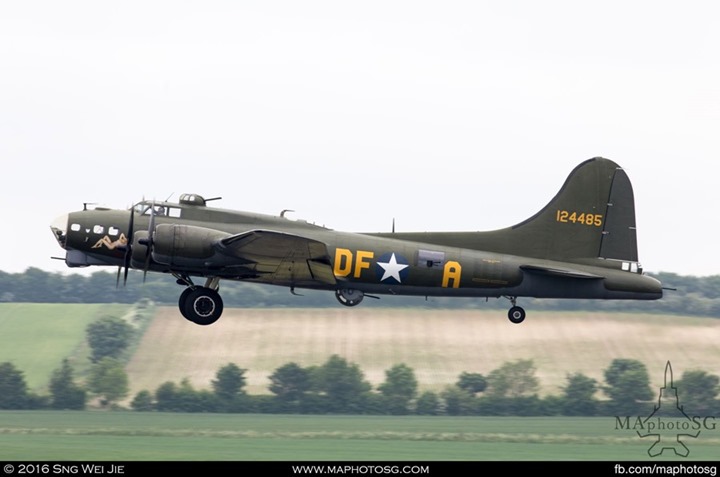 Boeing B-17G Flying Fortress "Sally B"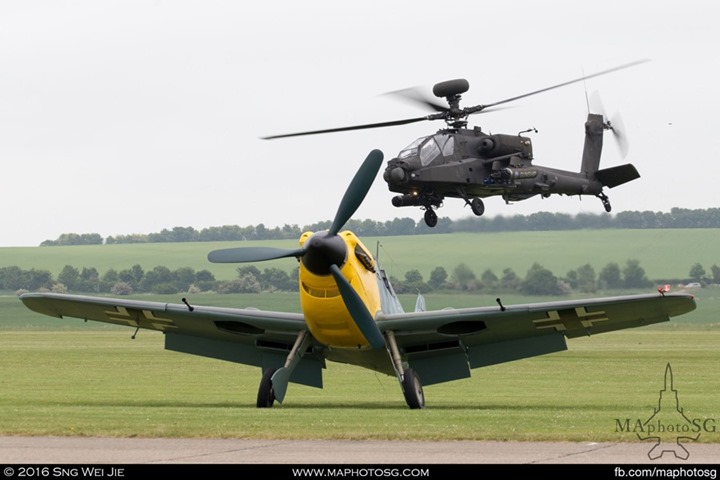 Bf109 Buchon and AH-64D Longbow Apache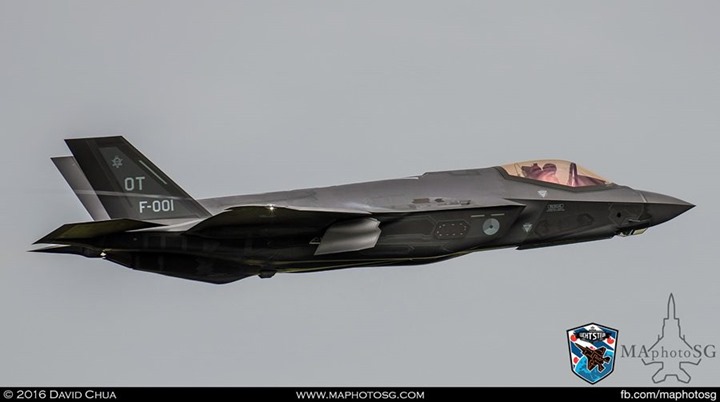 RNLAF F-35 Lightning II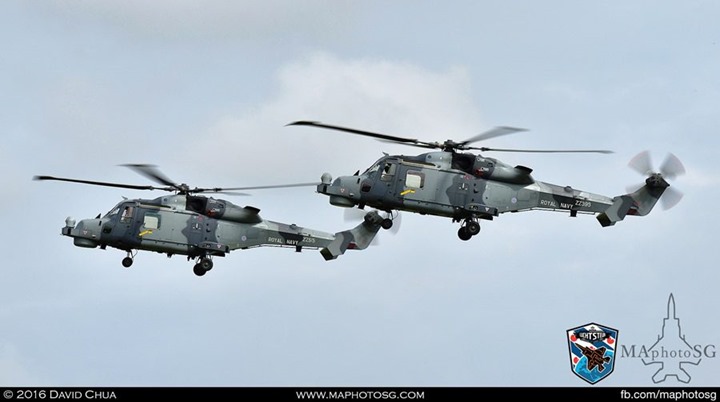 AgustaWestland Wildcat HMA.2s of the Royal Navy Black Cats Display Team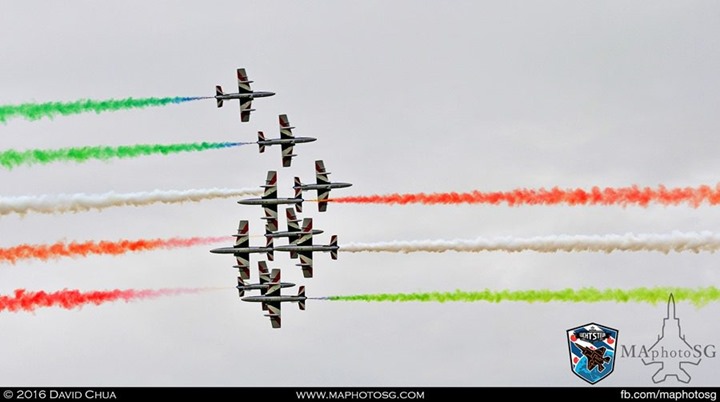 Italian Air Force Frecce Tricolori aerobatic team

Aircraft Spotting (article link 1  article link 2  article link 3  article link 4  article link 5)
A core activity of MAphotoSG is the spotting and photographing of military aircraft over the skies of Singapore. In addition to the RSAF's various air assets, foreign aircraft were also spotted on their visits to Singapore. Some key aircraft spotted included the USAF Boeing E-4B "Doomsday", Japanese Air Self-Defense Force Boeing 747-400s Air Force One and Two, USMC F-18Ds of VMFA-242, and USAF F-16Cs of 80th FS. The group also captured the first appearance of the newly reformed 142 Squadron flying the F-15SGs with an updated Gryphon tailart.
An interesting aircraft spotted was the Douglas C-47 Skytrain "Buzz Buggy" which was on it way to its final destination at Flying Tigers Guilin Heritage Park & Museum in Guilin, China.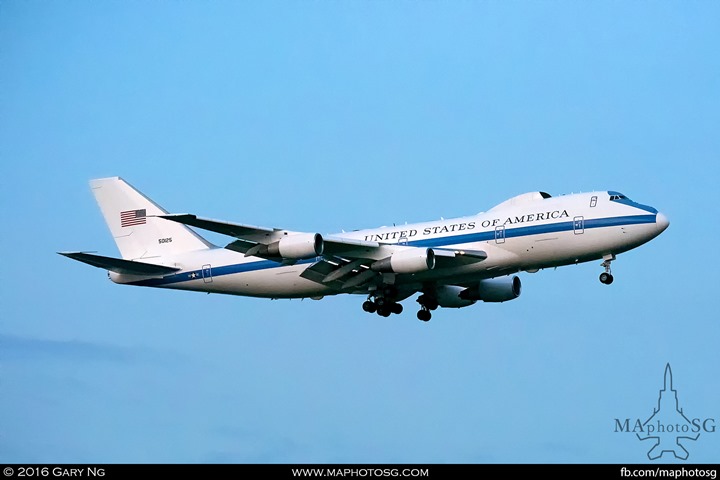 USAF Boeing E-4B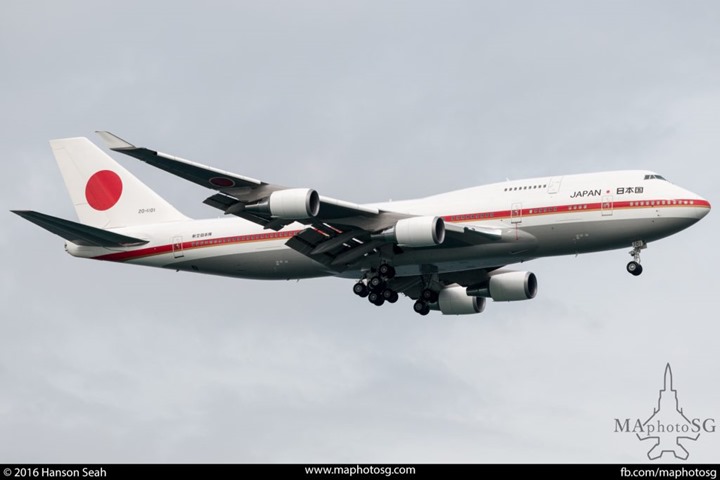 JASDF Boeing 747-400 Air Force One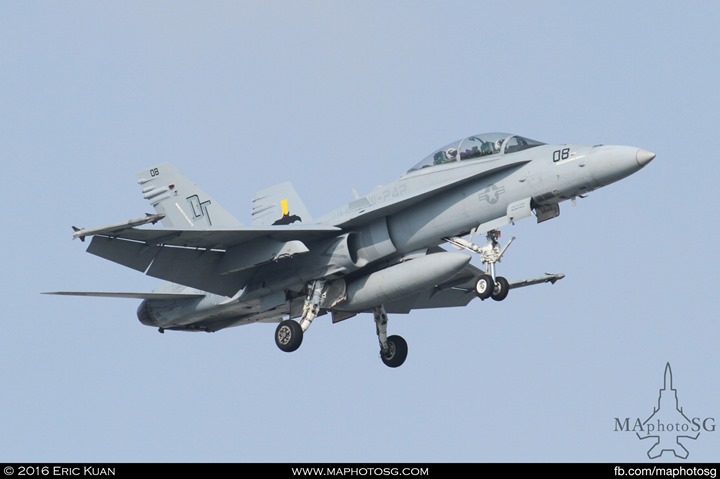 USMC F-18D, VMFA-242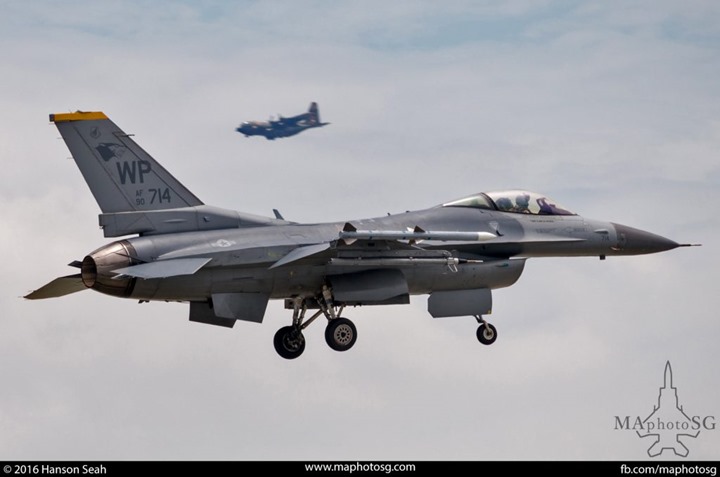 USAF F-16C , 80th FS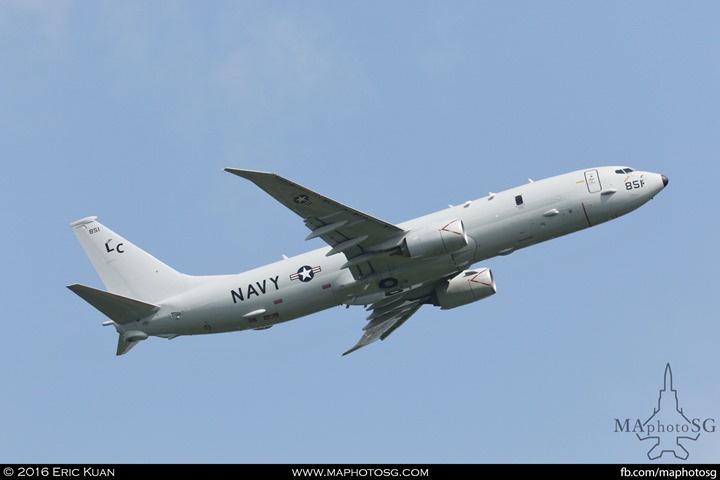 USN P-8 Poseidon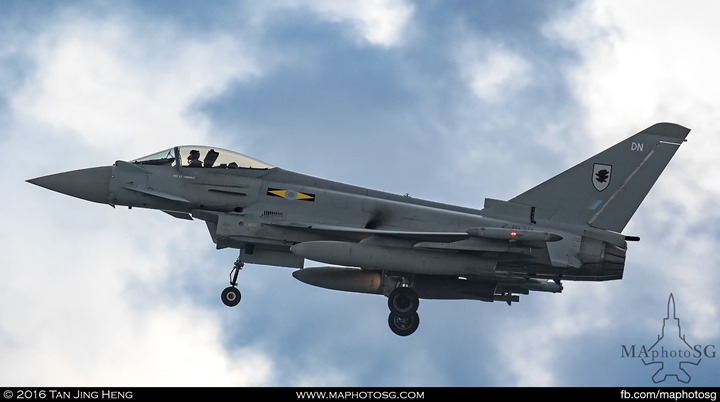 RAF Eurofighter Typhoon, No II (AC) Sqn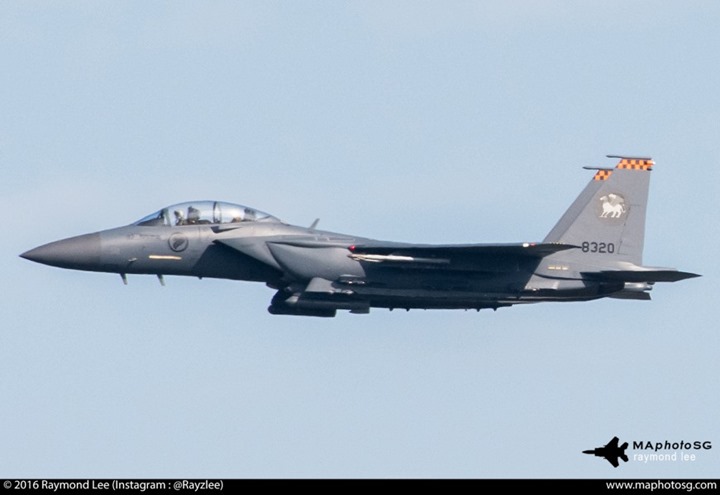 RSAF F-15SG, 142 Sqn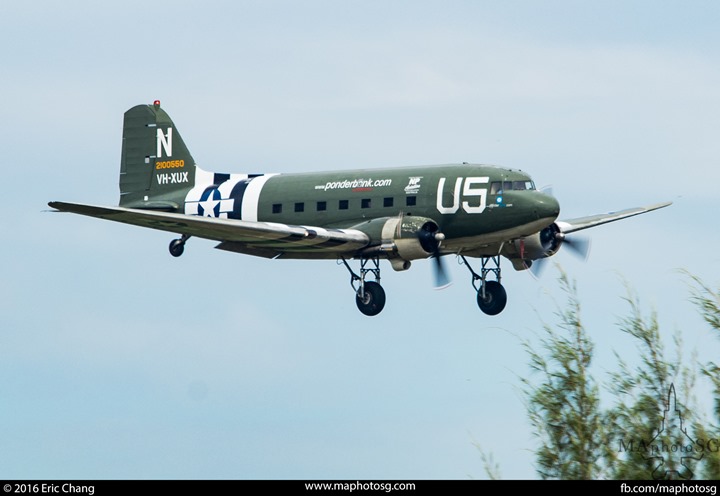 Douglas C-47 Skytrain "Buzz Buggy"
Looking Forward
It has been an exciting first year for MAphotoSG, and it looks forward to growing its coverage of military aviation related events in 2017. It has tie-ups currently with aircraft spotting groups in the US, Europe and Australia to exchange and feature more overseas articles. Stay tuned with us as we aim for our second anniversary on 1 Dec 2017!